If you want to work as a market research analyst, learn about your responsibilities and career opportunities now. We will cover the subtleties of market research analysts' work and share some trusted courses to take.
Who is a Market Research Analyst?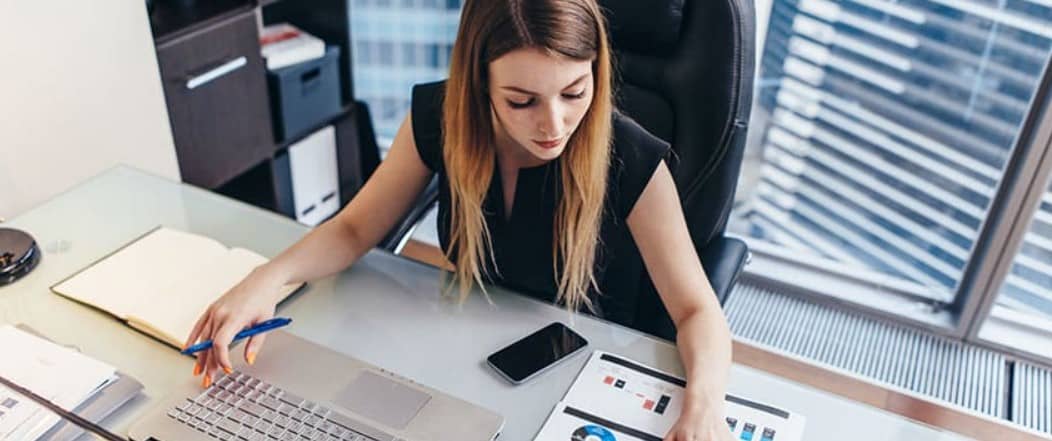 A market research analyst studies the market of a specific field to help companies find the best niche and position themselves. They use different techniques to collect data, including questionnaires, surveys, polls, interviews, and industry reports analysis. It allows market research analysts to understand the target audience and develop the most effective approach to convert customers.
Businesses must engage market research analysts from the initial stages of projects. Analysts share their experience and knowledge to create products with the right price and offer. They may also recommend what sales and marketing strategy to adopt. For example, when a company launches a new product in the tech field, market research analysts are an essential part of a team. They determine the success criteria of the product and create a shared vision. As the project continues, analysts reevaluate the goals and keep monitoring the market to ensure the product matches the needs of the target audience.
Generally, market research analysts have these responsibilities:
Clarify business objectives of the company and survey prospective customers to discover their preferences
Collect data on the current market situation, consumers, and competitors. After that, process the findings to generate actionable reports and presentations
Use data analysis software to collect large volumes of statistical data and turn it into insights
Analyze existing online market research related to a specific industry
Perform data-driven SWOT analysis of the product or services
Analyze and compare existing companies and their market offerings to identify pricing, business models, sales strategies, and methods of operation
Monitor market trends and consumer preferences throughout the project and modify its goals based on significant changes
Cooperate with other teams, including sales, marketing, and product teams, etc.
Market research analysts may work as a part of a larger team or provide their services as subcontractors. Large and medium companies usually have market research analysts in-house.
Market Research Analyst Average Salary
Quite predictably, market research analysts' average salary depends on experience and skills. Companies want market research analysts to have relevant experience, strong communication skills, web analytics expertise, and a BS in marketing, statistics, or similar.
If you meet these requirements, you can apply for a market research analyst job and earn $46,800 to $89,590 annually. The median is $63,790.
Let's see how the salary varies across junior, middle, and senior levels.
Junior Market Research Analyst
Specialists who only start their careers and have basic skills can expect around $50,000 annually. Companies invest in their training and aren't ready to pay more.
Middle Market Research Analyst
Once you have 5-9 years of experience, you can ask for $66,000. Middle market research analysts should work independently and already have successful product or service launch cases.
Senior Market Research Analyst
Seniors are either very skilled specialists or managers. They get $77,000 annually and have years of experience. Payscale's data shows that the salary of late-career business analysts can reach up to $104,000.

(Source: Payscale)
It's worth noting that from 2010 to 2019, the average salary increased by $5,000. The steady growth tendency shows that in the upcoming years, the number will only grow.
5 Market Research Analyst Сourses to Consider
To jumpstart your market research analysts career, you should get prepared. Many professionals offer online courses you can tap into for some expertise.

It's a Udemy course launched by Satyendra Singh (a fundamental options, technical portfolio, and research analyst). You can learn how to analyze stocks and obtain expertise in finding good stocks for long-term investment. This course also offers the fundamentals of finances, including Cost of equity, Equity risk premium, Sharpe Ratio, WACC, etc.
"Excellent course for those who want to be investors or analysts"

It's one of Udemy's bestsellers with a 4.6 ranking. Stephen Tracy, an award-winning data analyst with 10+ years of experience, offers this training to overview the market research industry, standard tools and visualization techniques, and data processing methods.
"I think many private, academic, government and non-profit sector organizations should take it"

Led by Jim Fong and other marketing, management, and research gurus, this course is one of Coursera's favorites. You will learn to compose a professional research plan or proposal, design questionnaires for a specific target audience, analyze focus group data and survey results.
"You will learn to determine whether there is a market opportunity and whether it is valuable enough"

Sameek Sinha, a marketing professor, created his course to lay the groundwork for a data-driven successful marketing strategy. It consists of two parts: Consumer Behavior and Market Research. You can find out more about the consumer decision-making process by analyzing how people make their choices.
"Great course for a theoretic introduction to marketing analytics"

Created by the Oxford Learning lab, this course offers a ten-step process to conduct market research. You will discover how to design questionnaires, use different research methodologies, and do an MR brief.
"I'd recommend it to anyone providing marketing support"
Conclusion
As the number of products and services increases, the importance of market analysis also skyrockets. Hence, the demand for qualified analysts will only grow. Start mastering market research analysis now to join this rapidly growing sphere and help companies win consumers.