Sometimes, the SERP position of the web page influences if the user considers it suitable for his request and visits it to find the necessary solution. Google search algorithms aim to analyze many pages to provide the top of the most relevant and informative, helping users instantly get what they request. Therefore, SEO is essential for increasing website traffic and attracting more potential customers resulting in a better conversion rate and the brand's growth. Modern web promotion is impossible without using particular instruments, and Moz is one of the most popular on the market. But before speaking about Moz alternatives, let's know the essential facts about the company.
Moz is a company that has grown from a small marketing agency to an authoritative global brand; the Moz headquarters is located in Seattle, Washington. It provides solutions for small and big businesses, simplifying their approach to efficient SEO. Many high-trusted organizations such as Pinterest, Trivago, Aaron's, and others prefer Moz solutions for reaching particular goals. The inspiring statistics have been gathered for a long time, and it shows represent an excellent work of the products:
Link Explorer indexed over 43 trillion links.
100,000 businesses improved online performance with Moz Local.
8 million SERP pages are reviewed every day.
However, the abundance of other SEO tools creates high competition and makes users choose from hundreds of instruments with different features. And now, it's time to discover the companies with extra efficient features that may become actual Moz alternatives.
Best 10 Moz Alternatives
The list of Moz alternatives was prepared considering their unique features and apparent benefits that Moz may not provide. The suggestions aim to help users choose the most suitable tools for Search Engine Optimization.
#1. Semrush Alternative to Moz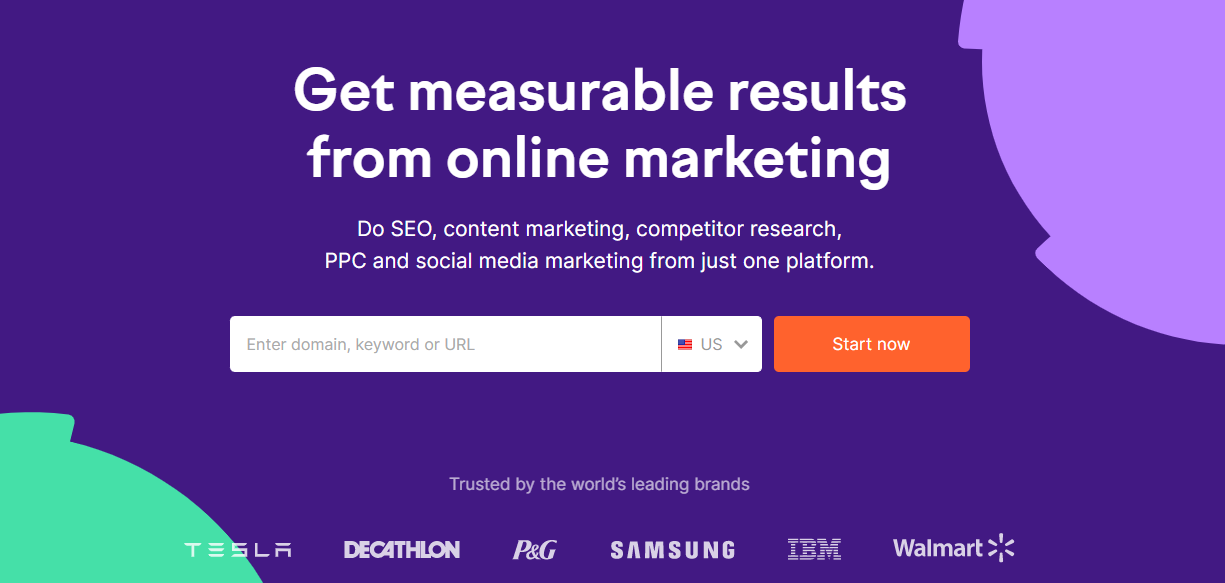 Oleg Shchegolev established a famous company with headquarters in Boston, Massachusetts. Over 10 million SEO specialists have used its tools, which helped the brand receive more than 20 global awards for SEO software. The main difference from Moz is that Semrush also aims at digital marketing procedures such as social media promotion, PPC advertising, and website monetization. So, the most popular Semrush features are (a free trial for products is available):
Popular organizations such as Samsung, Tesla, IBM, and others prefer Semrush to implement their digital marketing campaigns successfully.
#2. Mangools Alternative to Moz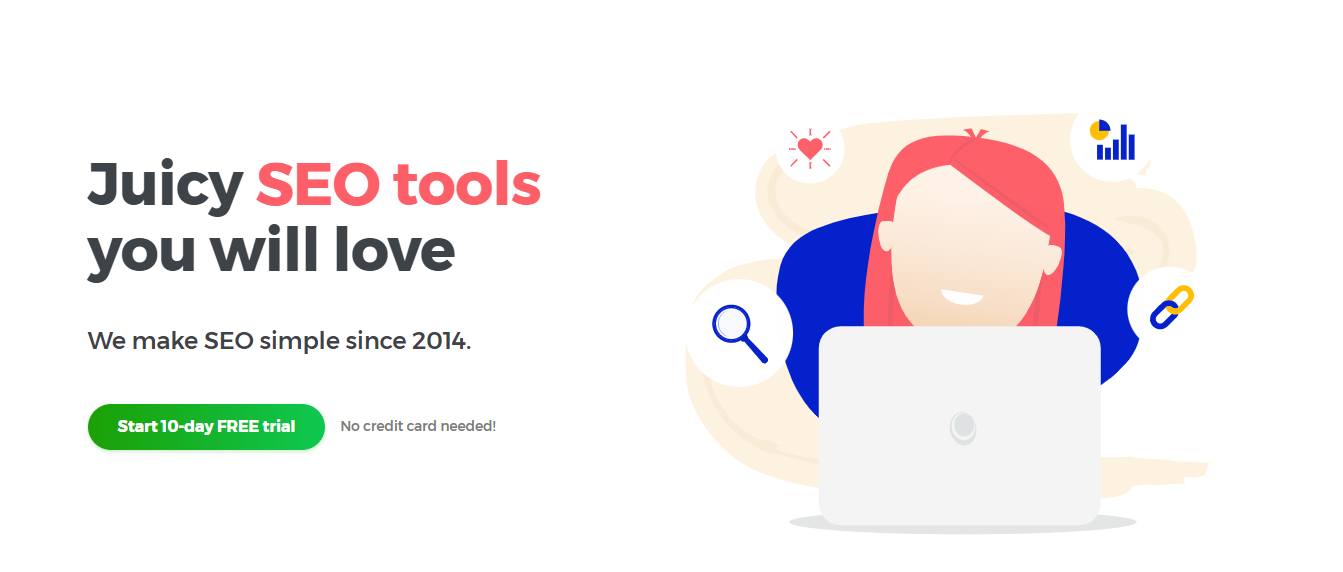 The founder of a Slovak SEO platform that became a good alternative for Moz is Peter Hrbacik, an experienced marketing specialist. In 2014, he established a specific approach for search engine optimization and gathered a reliable team of professionals. So, they developed plenty of efficient instruments:
KWFinder uses a database that includes over 2.5 billion keywords;
LinkMiner provides backlink reviews with more than 9.5 trillion links.
SERPChecker analyzes the rich snippets' influence on SERP positions and helps research competitors' SEO metrics.
SERPWatcher shows the daily organic search ranking changes.
RetailMeNot, Adidas, Airbnb, Alexa, and other brands trust the Moz alternative and regularly use it.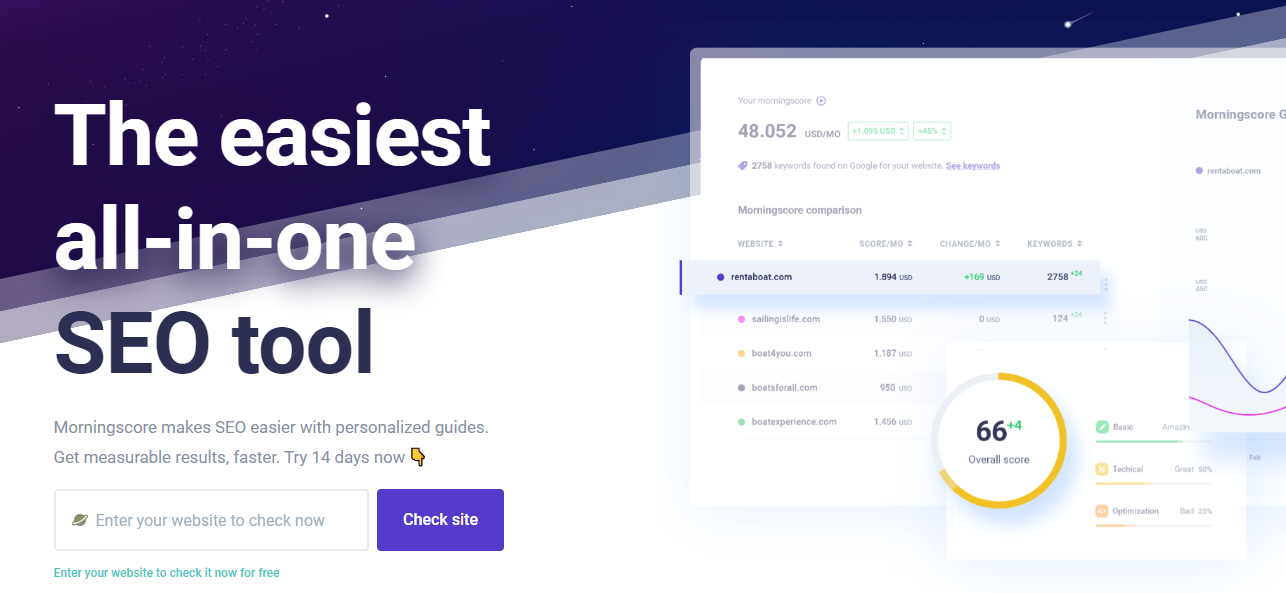 Karsten Madsen established the brand in Odense, Denmark. It has similar to Moz tools for keyword planning, backlink analysis, website audit, etc., but the tariffs are for lower prices, and the customers consider Morningscore more affordable. Moreover, its interactive mechanics shows the efficiency of SEO in monetary terms, and that's more convenient for many users. Finally, the cooperation with famous brands, such as Proof, Chron, Printful, Databox, and others, confirms the efficiency of the Moz alternative.
#4. Surfer SEO Alternative to Moz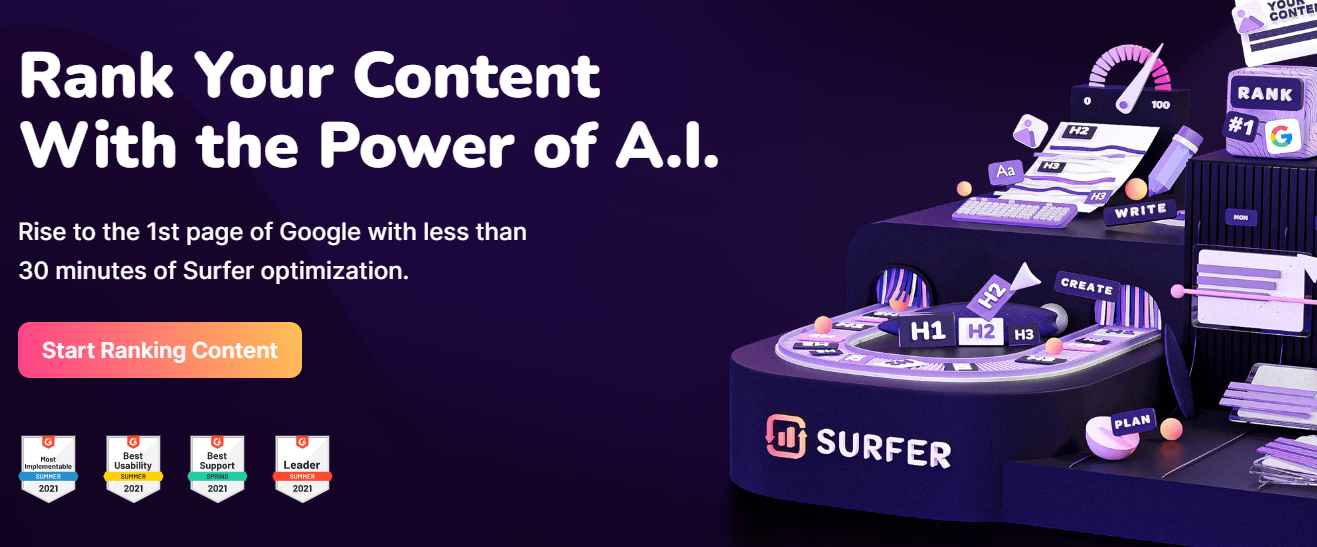 Michal Suski and Tomasz Niezgoda founded the Polish SEO platform to create the most suitable Search Engine Optimization strategy considering the brand's size and niche. The Moz Alternative suggests a variety of free (Keyword Surfer and Content Editor extensions, etc.) and paid tools (Content Planner, Brief, Audit). The content suggestions by the Planner are based on 500 ranking factors, providing a 1-100 score evaluation to see if the content suits modern search algorithms. Such a unique tool is used by various companies such as FedEx, Asurion, Spectrum, Opera, and others.
#5. HubSpot Alternative to Moz
Dharmesh Shah and Brian Halligan created a company in 2006 with the main office in Cambridge, Massachusetts, and it quickly became an alternative to Moz. Over 7 million visits to the Blog page, and 400k+ professionals acquired skills in the Academy of HubSpot. The toolset includes Marketing, CMS, Sales, Service, and Operations. The best unique SEO platform's functions are the following:
SEO issues identification.
Advertising retargeting.
Custom reporting.
The high-trusted clients of the Moz alternative are WWF, SurveyMonkey, Classpass, etc.
#6. SpyFu Alternative to Moz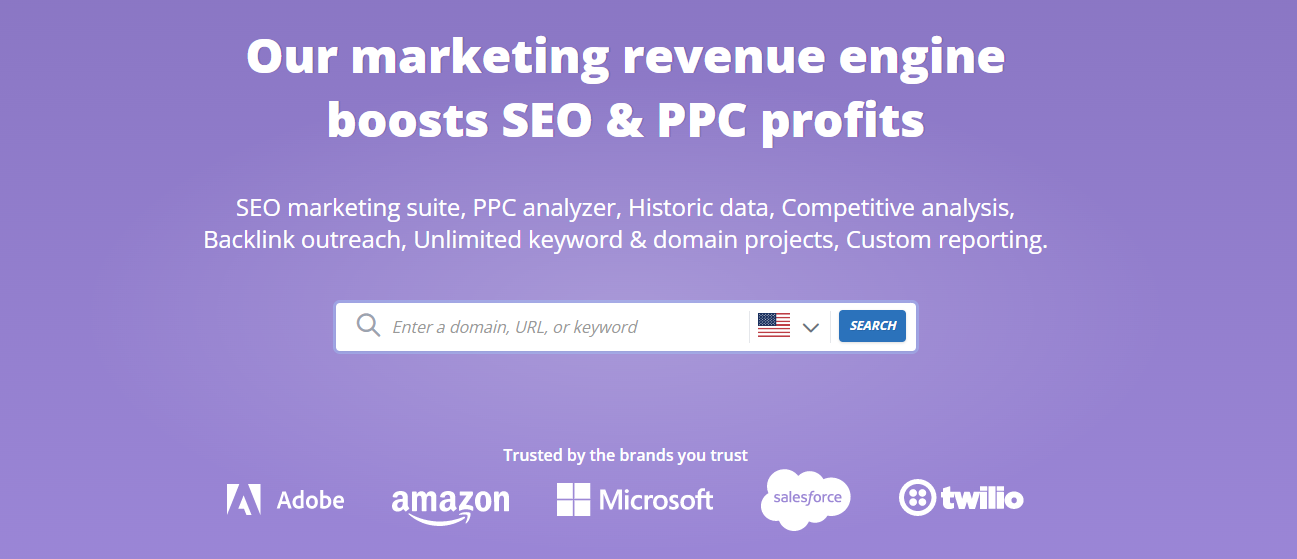 The company's CEO is Michael Roberts, who gathered a professional team of analysts, web developers, and SEO specialists. SpyFu primarily focuses on keyword research and increases search rankings with a vast database of unique phrases of various difficulties. The extra functions are:
Domain comparison.
Identification of new competitors in the niche.
Backlink outreach.
Adobe, SalesForce, Amazon, Microsoft, and other world-famous organizations use SpyFu as an alternative to Moz due to its high efficiency in attracting new customers through SEO campaigns.
#7. WebCEO Alternative to Moz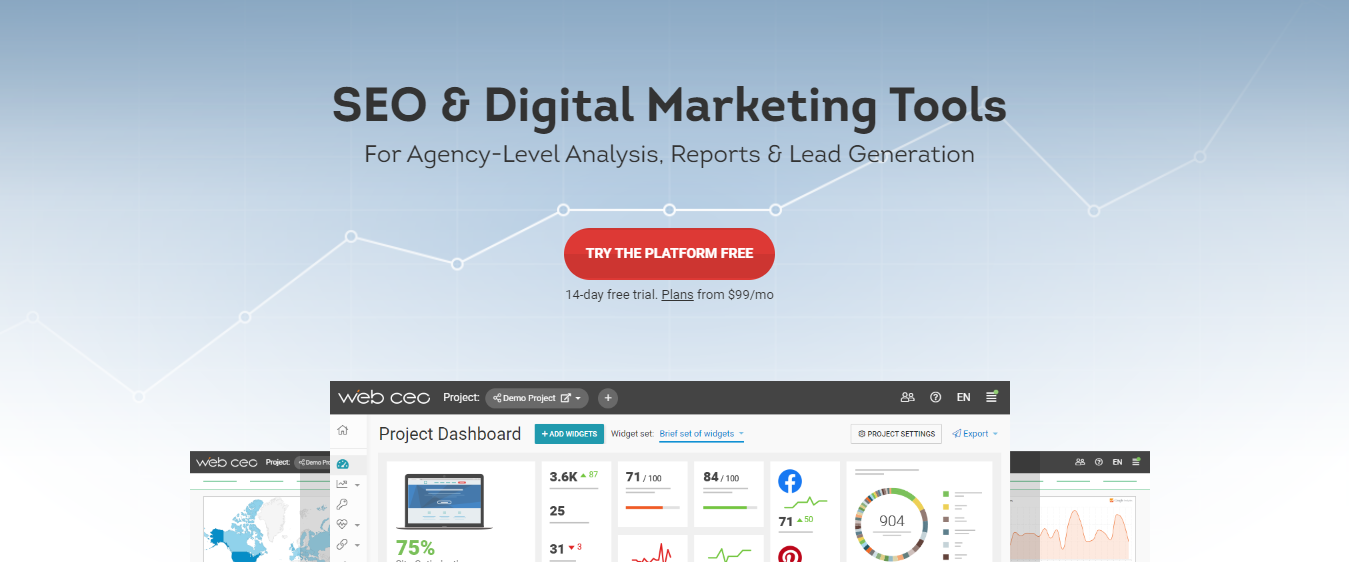 The Moz alternative provides various digital marketing tools that suit corporate marketing departments' goals, digital promotion agencies, and self-employees. Since 2000, the company has developed a comprehensive functionality:
SEO Content Assistant.
Quick domain analysis.
Toxic Link Checker.
Social analytics.
Coalition Technologies, Polished Geek, Menkom, Oltech Solutions, etc., are the companies that trust WebCEO.
#8. Sitebulb Alternative to Moz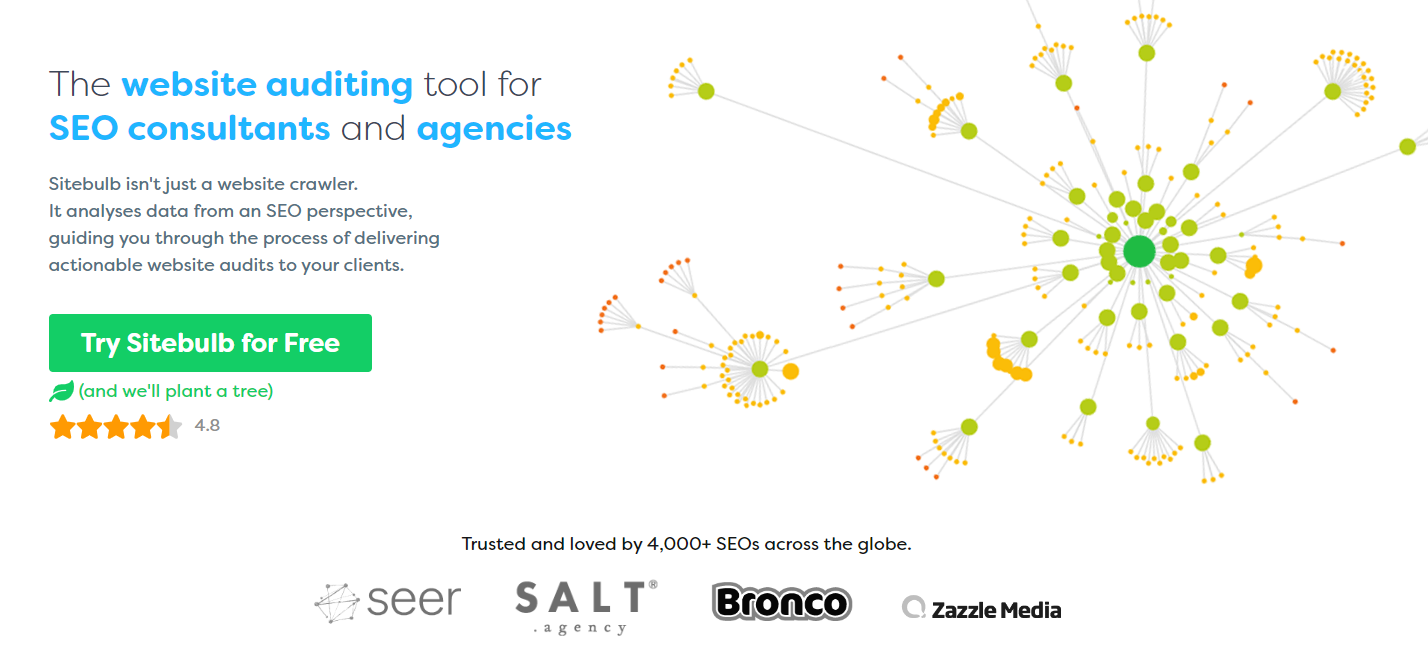 The company is based in Biddenden, United Kingdom, and its directors are Gareth Brown and Patrick Hathaway. They created easy-to-use software that suits even those who have poor technical knowledge. The primary goal of the Moz alternative is the website audit, and it allows the following:
Finding duplicate content, URLs, and titles.
Visualizing the internal link structure on the website.
Creating PDF reports to represent the result to clients.
Sitebuld cooperates with Seer, Bronco, and Zazzle media and successfully helps them implement their promotion ideas.
#9. BrightLocal Alternative to Moz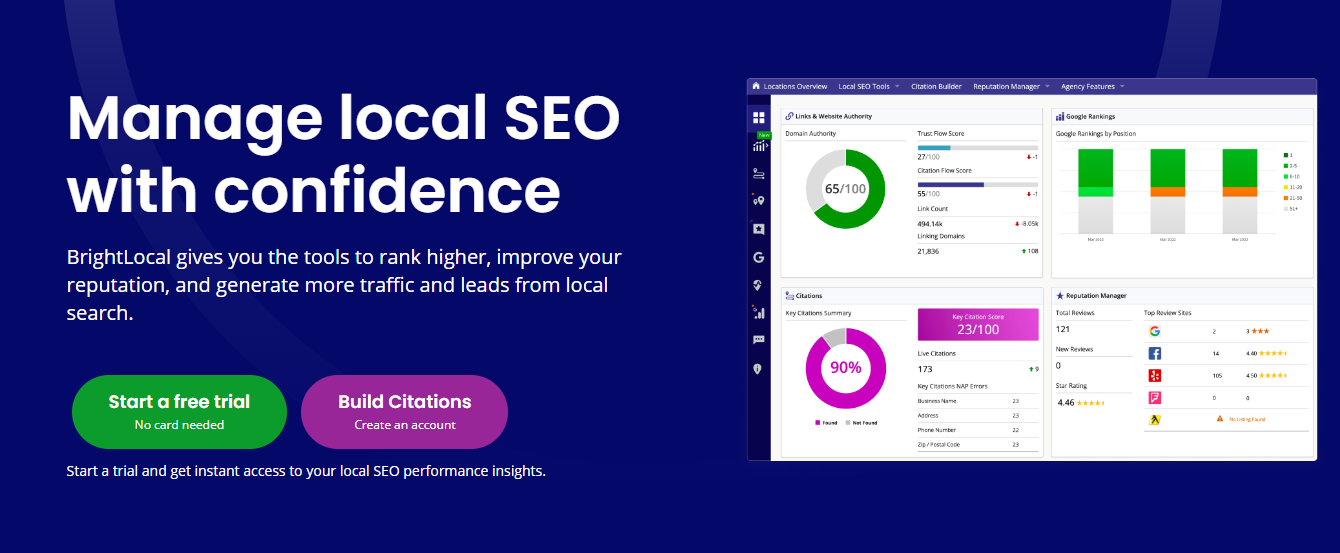 Myles Anderson is the founder of the famous British company with headquarters in Brighton. It has approximately 150 staff members working in 4 countries. The Moz alternative primarily aims at local SEO that helps clients know cutting-edge digital promotion trends and become niche marketing leaders. The opportunities acquired with BrightLocal are the following:
Respond to customer reviews on the necessary websites.
Provide the site audit and expand the citation profile.
Integrate with Google Analytics to monitor traffic changes.
Such companies as IKEA, Hilton, Staylisted, iProspect, and others prefer BrightLocal's alternative to Moz solutions for digital promotion.
#10. Raven Tools Alternative to Moz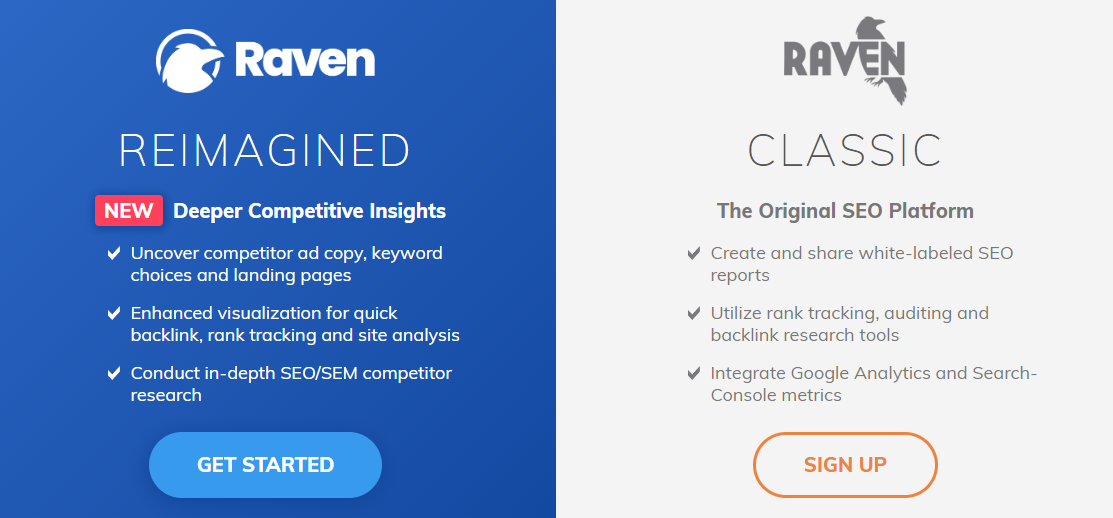 The two executives founded the company in 2007 in Nashville, Tennessee. The platform simplifies the work with social media promotion and comprehensive SEO campaigns by providing 40+ efficient tools such as Google Data Studio, Marketing Reports, Keyword Rank checker, etc. The Moz alternative became a choice of True North, Thomson Reuters, Vertical Rail, Trio, and other popular brands.
Pros and Cons of Use Moz
And now, let's analyze the G2 and Capterra reviews to understand if users prefer Moz or its alternatives for Search Engine Optimization campaigns:
"Moz has an inspiring user-friendly interface and suits each CMO/Director who aims to build an efficient promotion strategy. If compared with Semrush, I'll prefer Moz without a doubt," – Amy, Marketing Consultant at Small Business.
"Many other marketing specialists started the journey with Moz, and I especially like its backlink reporting and rank tracking features. However, I think Ahrefs may become a good alternative," – Lois, Director of Marketing and Advertising at Mid-Market.
"It's a great tool I use for competitive research and building a keyword-based strategy. But I think its backlink database should be expanded as Ahrefs does," – Sharon, Digital Marketing Specialist at Photography Company.
"MozBar with Domain Authority is the tool I enjoy the most, and their Keyword Tracker also performs wonderfully. But I think it's no longer an industry leader, and Semrush or Screaming Frog may become a good alternative," – Brooks, Digital Marketing Specialist at Advertising Company.
"Moz is my first choice for page ranking, and I regularly use its auditing and reporting opportunities. However, the abundance of features may confuse novice specialists, so a short video guide for each tool is required," – Matthew, Director of Marketing at Enterprise.
"Moz has an intuitive, user-friendly interface that suits various mid-level SEOs that don't require deepening into comprehensive promotion. I think Semrush, Ahrefs, and SpyFu are good alternatives," – Devin, Employee at Insurance Company.
"The tool price is affordable, so specialists of different levels may choose Moz. So, I switched from Yext because of too expensive tariffs," – Vladimir, Technical SEO Lead at IT Company.
To Sum Up Moz Alternatives
Overall, due to high competition between Search Engine Optimization platforms, there are various Moz alternatives, each with particular features. Therefore, the marketing specialists should analyze the pros and cons of each, considering the primary promotion goals, and choose the most suitable to have an efficient campaign.