Search engine optimization is one of the proven ways to make a website successful. With the help of SEO optimization, a website can reach the top positions in the results of search engines such as Google. The higher the site's position, the more people visit it, and the wider the reach of the audience, the more potential buyers you gain. Therefore, SEO optimization of a website directly affects the increase in traffic and, accordingly, the company's profit.
Frequently asked questions from an SEO specialist:
What is on-page optimization in SEO?
How to do on-page optimization in SEO?
What is the most important on-page SEO factor?
What is the difference between on-page and off-page SEO?
Which on-page element carries the most weight for SEO?
How many words are on the page for good SEO?
Some and other questions can be answered here.
What is SEO Optimization?

SEO optimization is the art of website promotion in search engines. Once you have mastered the basics, you will understand how to improve the ranking of your website. So let's start from the beginning.
Information on the Internet is usually searched for in a search engine. The user enters keywords into the Google search bar – and the algorithm finds millions of options according to their request.
It is clear that achieving the first position in the search results and getting ahead of hundreds of thousands of competitors is not easy. However, this is possible if you put the knowledge and tools of SEO website optimization into practice.
Why is SEO Website Optimization Important?
Understanding SEO is essential to keep your site from getting lost among the countless web pages offering similar products, goods, or services. There is tough competition on the Internet – after all, users are looking for goods and services they are willing to buy. For example, a person wants to buy a car. In most cases, the first thing they will do is ask Google: Which car they should buy? Where can they get their dream car? Would a car company owner want their website to be number one in the Google search results? Undoubtedly! Search engine optimization will help with this.
Types of SEO Website Optimization
Search engines regularly improve their algorithms to provide users with accurate and useful query results. So how do search engines work? (Don't ask). No one will tell you exactly what algorithms are embedded in them. However, thanks to the advice of search engine developers, insiders, and the collective experience of SEOs, we know certain patterns.
Conventionally, all work on SEO-promotion of a website can be divided into two types:
On-page SEO optimization
Off-page SEO optimization
Both types are closely related and to get the most out of your SEO, you need to use them together.
On-page SEO Website Optimization

Let's start with the internal SEO of the site. Again, keyword optimization is at the forefront here – keywords play a major role when searching for content on Google.
Conditionally, search queries can be divided into high-frequency and low-frequency. High-frequency queries are the most often encountered queries (many people are also looking for this information). For example, "Apple iPhone 13" is a high-frequency query. At this writing, users have entered this phrase into the Google search bar about 8,100 times per month.
Low-frequency queries are words and their combinations that are less common in searches. For example, "Apple iPhone 13 128GB midnight" is a low-frequency query. Users searched for this key phrase only 40 times in a month.
To optimize your website, think about what keywords should be targeted in your content. Use both high-frequency and low-frequency queries – with them. It will be easier to break into the TOP of search results. As a rule, according to high-frequency queries, all TOP places are occupied by large online stores and sites. To correctly place keywords on different site pages, you need to think about the hierarchy of categories and subcategories for high-frequency and low-frequency requests.
In addition to keyword optimization, metadata optimization and links play an important role. The metadata tells the search engine what is on the site's page. Please pay special attention to the headings and subheadings of the material, as well as its description. Be sure to include keywords that show the user what content is on the page. The structure (categorization) of the site should also be well thought out – it will simplify navigation for users. Finally, all technical errors must be corrected so they won't interfere with the site's promotion in the future.
Here's an example of correctly filled metadata:
Title: iPhone 13 Pro and iPhone 13 Pro Max – Apple
Description: iPhone 13 Pro and 13 Pro Max. Huge camera upgrades. New OLED display with ProMotion. Fastest smartphone chip ever. Breakthrough battery life.
And here's the wrong way:
Title: iPhone 13 Pro Max
Description: not filled.
Relinking is an internal link that leads to other pages on the same site. It also makes site navigation more convenient, thereby helping to promote it.
Off-page SEO Website Optimization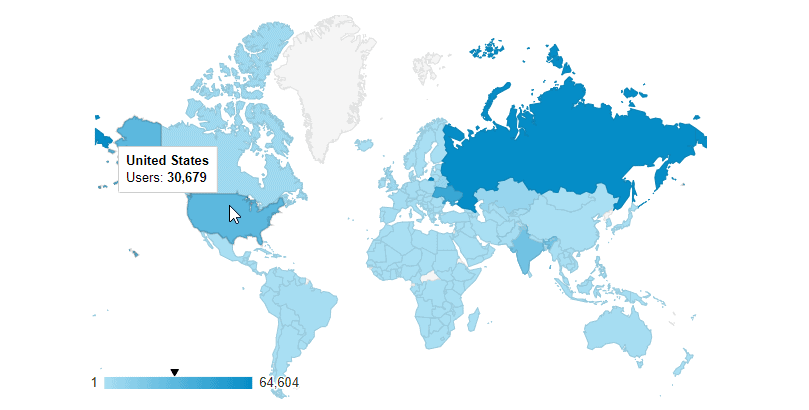 Offsite optimization is SEO outside of site pages. Its task is to increase Google's trust in the site. This can be done by using backlinks from reputable sites that lead to a site that should receive more organic traffic. It also helps to place information about the company and its website in various electronic catalogs. Such as:
Social media activity
Sign up for Google My Business
Crowd marketing
Guest posts
PBN
You need to write high-quality, unique content that you will not be ashamed to show the client to get more backlinks.
Another way of external promotion is by cooperating with reporters and digital media. For example, using the HARO Internet platform. On this open platform, you can share expert opinions with journalists. Then, by publishing it in their materials, they will provide backlinks to your site, thus contributing to its promotion.
Top 5 Tips for SEO Website Optimization
There are different ways to promote on the Internet. Our article presents the five best SEO techniques for optimizing your website.
Relevant Content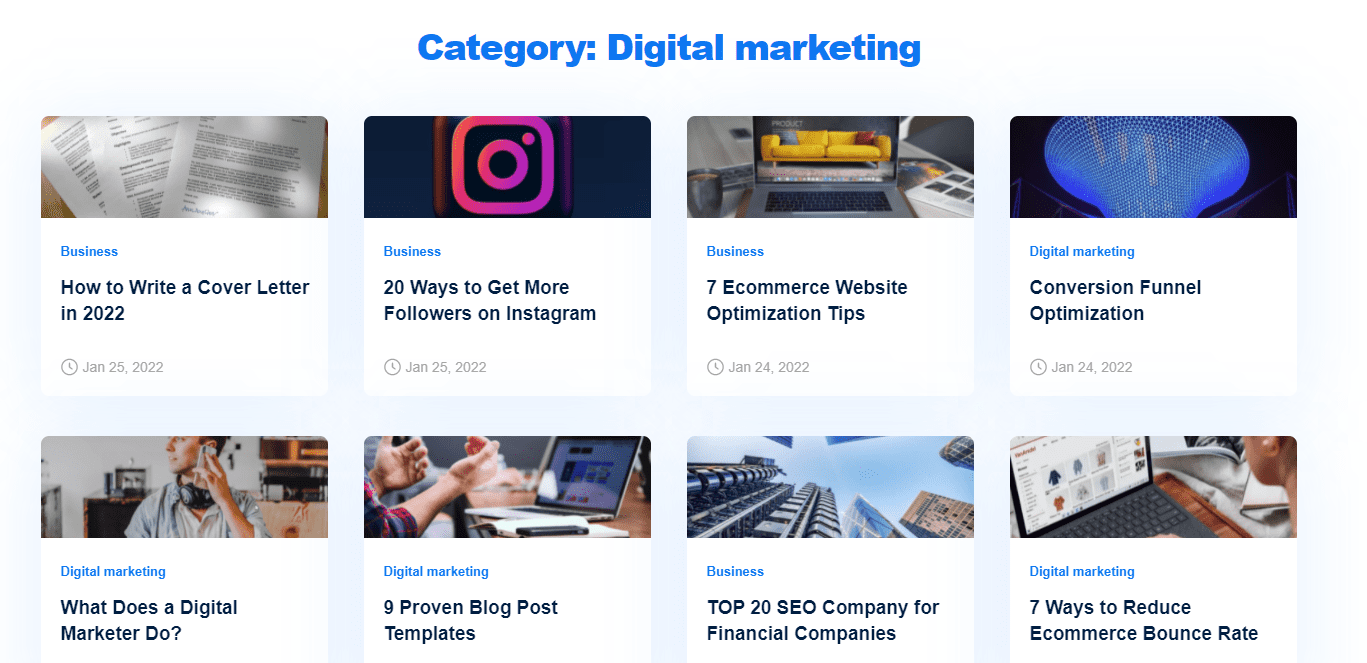 Content is everything. To increase the ranking of a website page in the SERP, post relevant content on it. It should be unique, written clearly and competently, without unnecessary "water." For example, if it's an article, the title and metadata must match the content. Otherwise, the page will not get into the TOP of Google search results.
Write Reader-First Content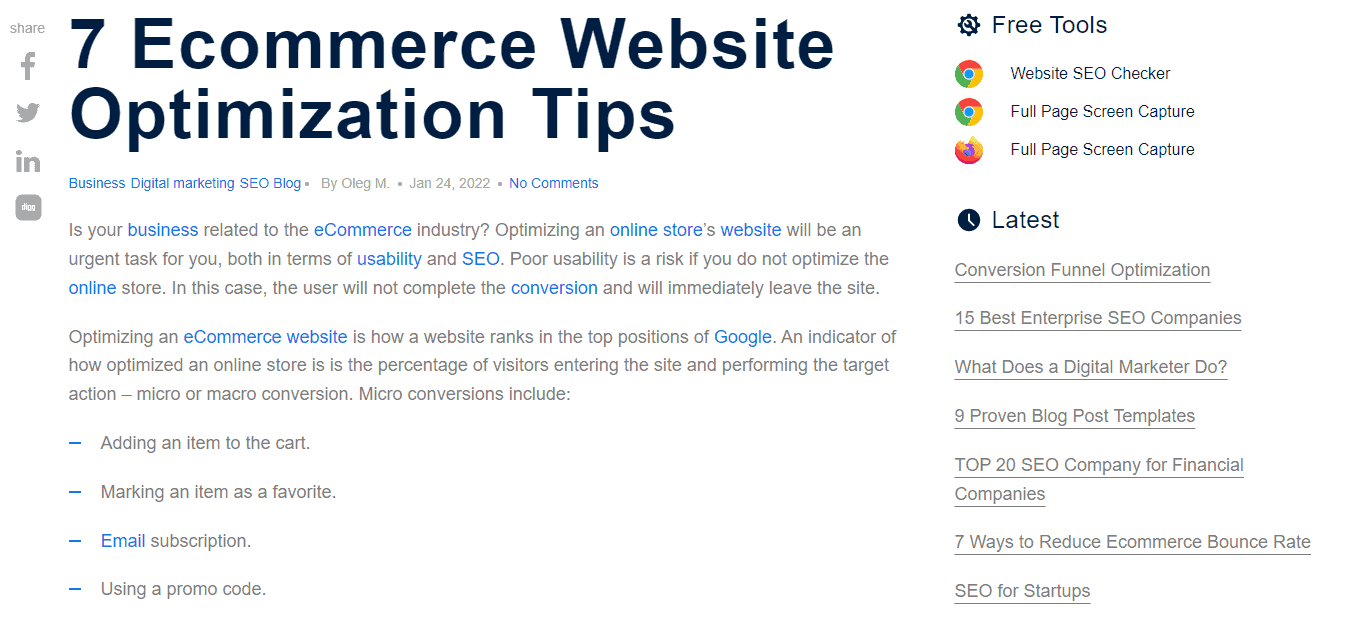 Create useful content for people. The more useful the information on the page, the higher it is in the ranking. If you are writing a note, write it interestingly. Some people mistake writing an article for Google's algorithms, thinking of readers as the last thing. Then they are left wondering why their page was not included in the TOP-5 of search results.
Encourage Other Trustworthy Sites to Link to You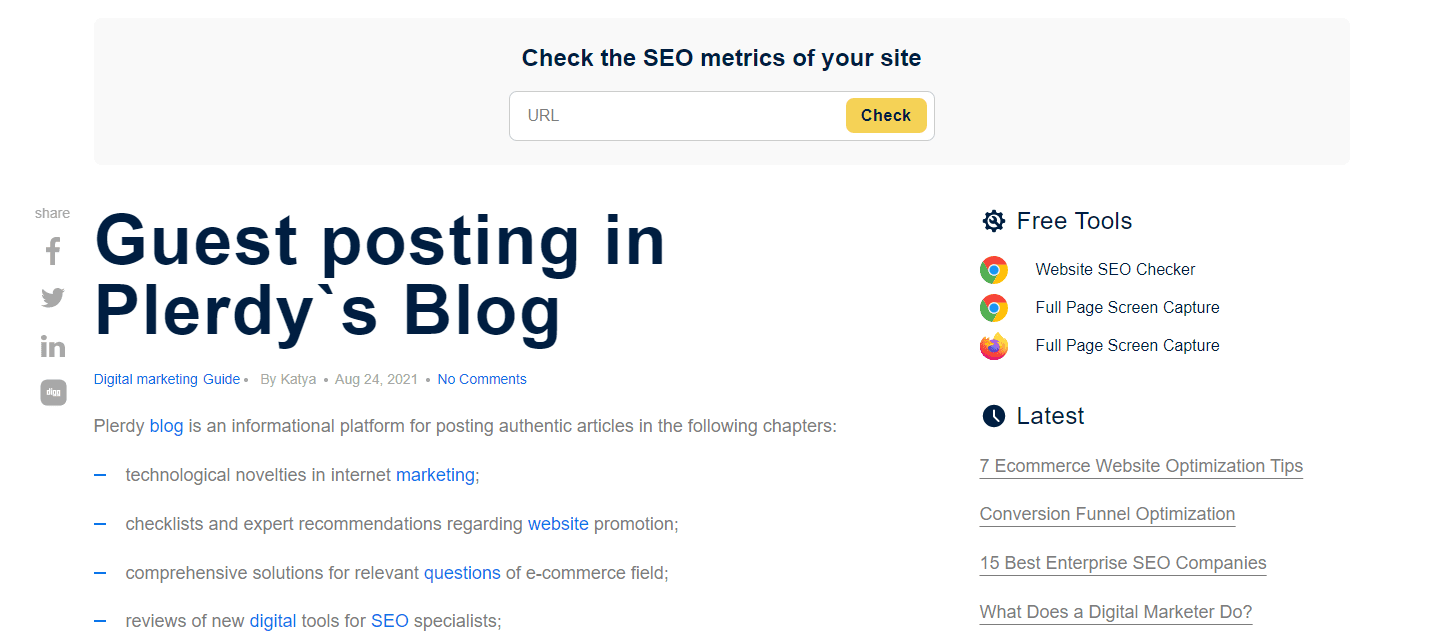 If an authoritative site links to your website, positive attitudes towards you increase — Google's "credibility" of the site increases. Backlinks to the site from similar sources can appear naturally. For example, if your site contains high-quality specialized or exclusive content. However, you can also negotiate with the owners of well-known sites to place backlinks. Do it yourself or use special services such as link exchanges (in some countries, you can buy links to the site).
Unique and Relevant Meta Descriptions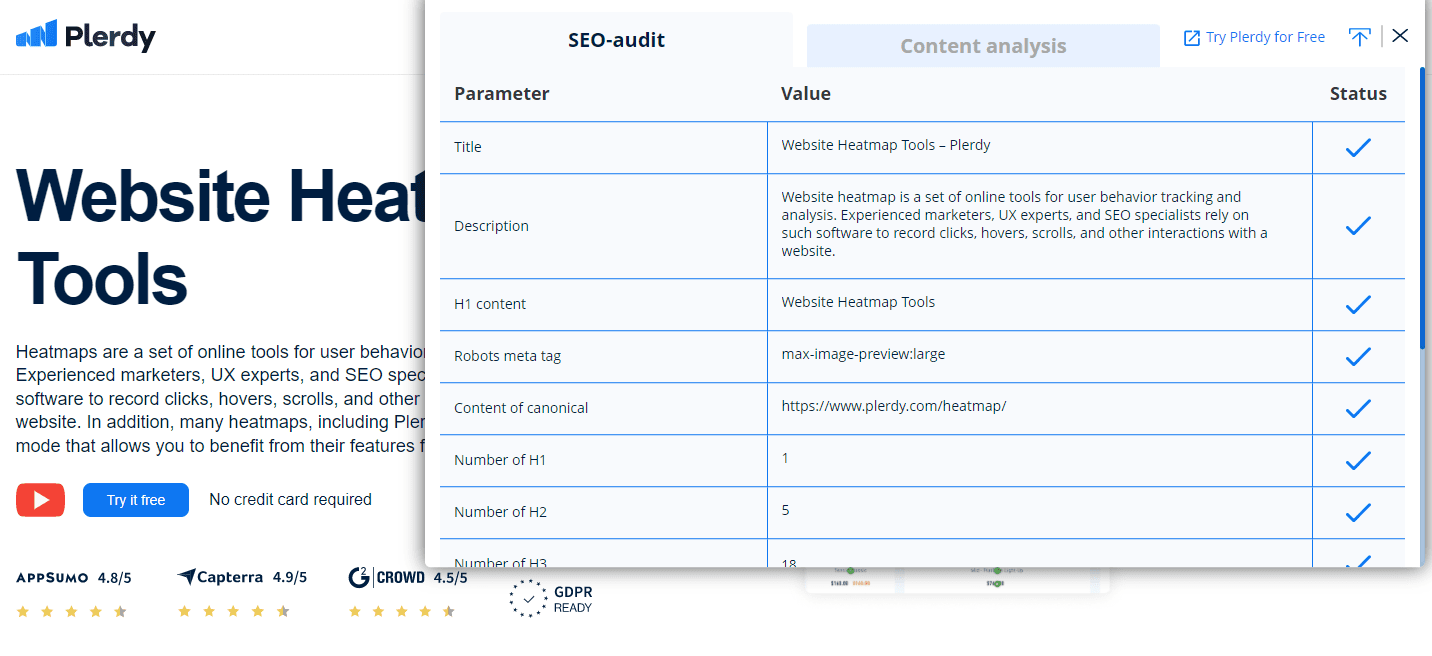 The content must match the description, but the description must also match the content. It is the metadata that tells search engines what is on the page. Also, a good headline grabs the user's attention and increases the likelihood that they will click on your material.
Pick Relevant Keywords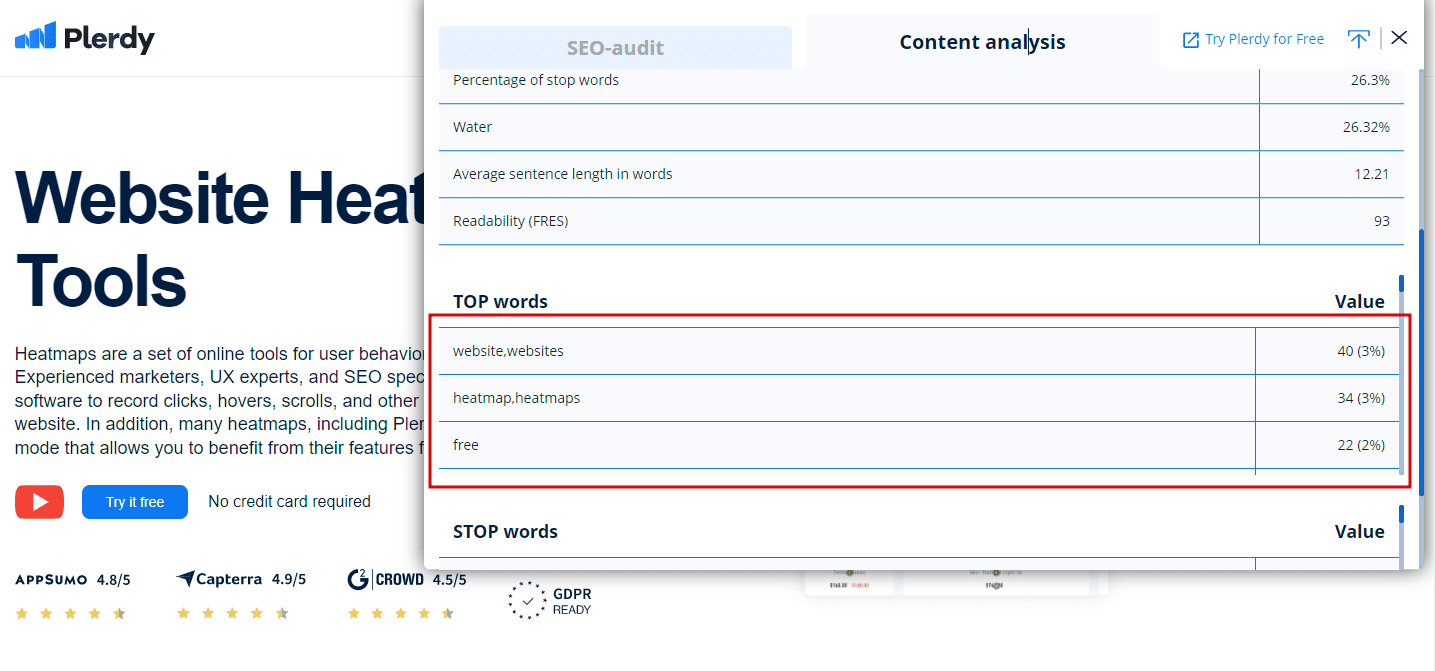 Keywords should correspond to the page's content and, possibly, the topic of the entire site. It all depends on your niche. For example, if your website is about premium marine yachts, you shouldn't write about washing machines (even if you also sell them). For this alternate product, it is better to make a separate site.
On-Page SEO Optimization Case Studies
Those SEO tips have been proven to work by numerous examples of companies involved in search engine optimization of their sites. Let's take a look at some example cases.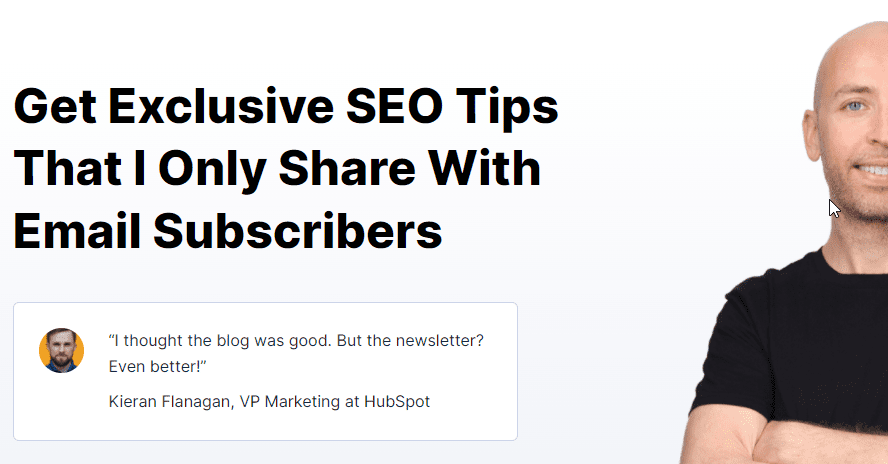 The agency teaches search engine optimization techniques. More than 100 thousand people visit its blog every month.
CEO Brian Dean managed to increase Backlinko's organic traffic by 652% in a week. He adapted the web page to suit the users' intent better. According to Brian, Google's primary goal is to make users happy. So when he helped people find what they were looking for, his site skyrocketed in popularity.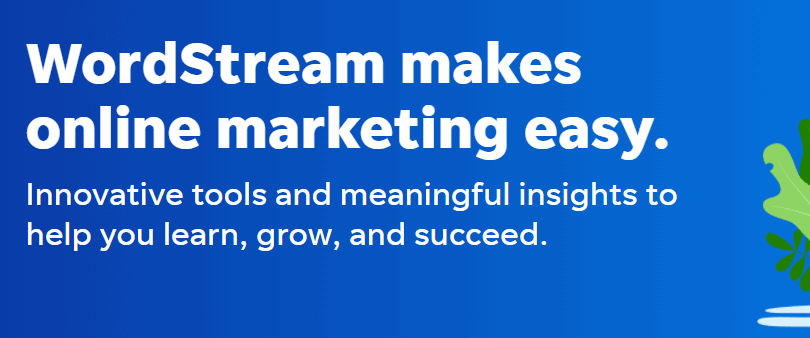 A website promotion and marketing company. The president of the company is Howard M. Kogan.
Hunter Branch's leading specialist managed to increase the number of website visitors by 600% in 24 months. He managed this feat by conducting an in-depth audit of materials, expanding public relations, systematically adding new optimized content, and creating internal links.

An SEO software developing company with marketing lead Clay Stobaugh.
With the help of the company's software, Travel Nevada increased its overall keyword visibility by 24%. The number of their web pages that came out on top in Google search results increased by 135%. The number of pages on the first page of search results also increased by 126%.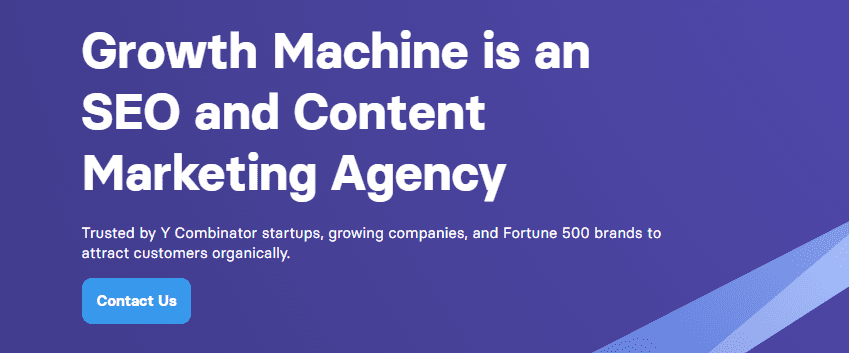 The studio is engaged in search engine optimization of sites. Its founder and the author of the case, Nat Eliason, managed to increase the traffic of senchateabar.com from 0 to 150 thousand people per month in only 8 months. He achieved this success by selecting relevant keywords, generating ranked content and backlinks, as well as creating a Facebook group and a Pinterest account.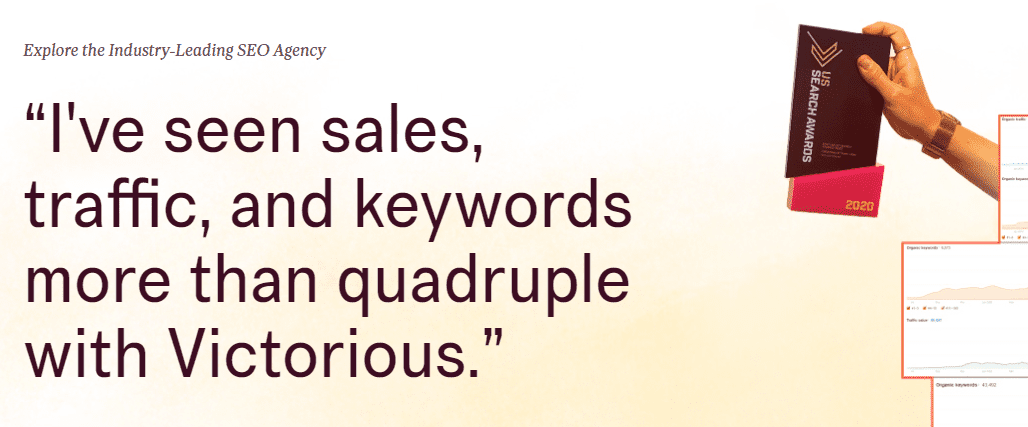 The agency specializes in SEO optimization. Its CEO is Michael Transon.
Using search engine optimization methods, the company improved the dental service's website Opencare by gaining more than 7000 query requests. For 14 months, the site was shown 4.5 million times and received more than 50 thousand clicks.
Conclusion
The above cases and the experience of hundreds of thousands of SEO-optimizers worldwide prove that SEO methods work. By applying search engine optimization techniques, you can improve your site's search engine rankings. This improvement will automatically increase visitors who can then be converted into buyers. If you're unsure where to start, take advantage of the power of Plerdy's SEO analysis tools.