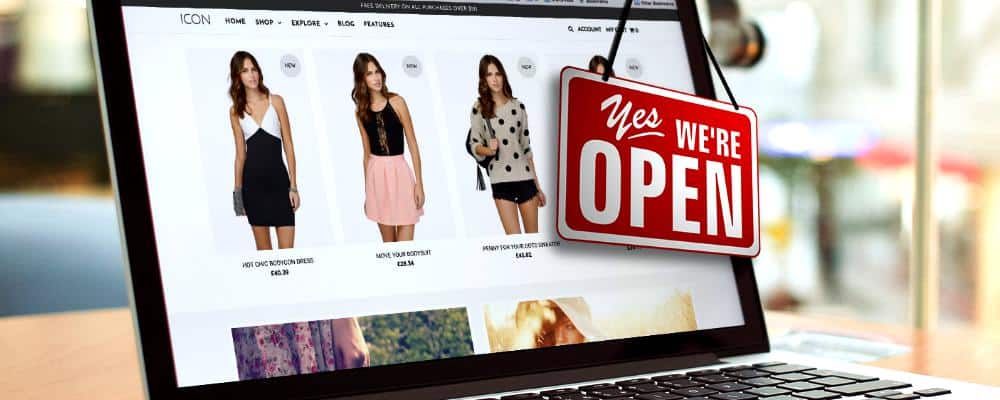 We have prepared a few useful advice for you in the form of a certain algorithm about how to build an online store from the scratch. We hope they will help you open a successful online business.
A staff, a technical platform, processing of orders, internet-marketing tools: all of this is almost similar for every store regardless of its size and traffic. The only difference is the executants' approach that determines the quality of work in general, because the rules of economics and behavior of customers and sellers are usually universal for most of business fields.
FIND YOUR NICHE
So, before opening an online store, decide what you want to sell. Your further actions depend on the chosen niche: a search for suppliers, buying products, positioning, work with clients, etc. It is difficult to develop a successful business if you sell products with 15% of margin and 10% of that you spend on attracting and servicing customers. That's why you need clearly understand what to do and how to do. A business plan will certainly and significantly make it all simpler for you and raise your chances to succeed.
If you already have an offline business, opening an online store will be an advantage, since primary business processes will be ready.
SEARCH OF SUPPLIERS
Obviously, the bigger the offer on the market, the better. Focus on the products and niches that have offers from at least several wholesalers. In this way, you get secured from the potential dependence in case of price policy changes or problems with availability of products.
The most common schemes of the interaction with suppliers are the following:
you purchase goods and store them in your warehouse;
you store goods in the supplier's warehouse and buy what's available;
dropshipping.
The first two options are quite clear, but according to the last one, you receive orders in your online store, but it is a manufacturer or a wholesaler who stores products and takes care of deliveries.
It is necessary to search for suppliers in advance. You can find them in the internet, on advertisements sites and thematic forums, in newspapers, on trade fairs, conferences, etc.
REGISTRATION OF HOSTING AND DOMAIN
So, when you figured it out with a products, it's time to choose the domain's name (the name of the online store) and register hosting for the website. A domain's name is the URL of a website. If you already have your brand, the best option is to have its name for the domain's one. Although, it shouldn't be too long, it should be easy to remember and to pronounce. First you need to register the domain's name. There's no need to rush with hosting, so, you can postpone it.
Hosting is a spot on a distant server released by a provider for your website. It doesn't cost much, from $10 and more. But considering how important hosting is for website efficiency, you shouldn't save money on it. For somebody inexperienced it may seem complicated and unclear, so, in order not to make any mistakes when registering a domain or hosting, we recommend to request an assistance from experts.
SELECT A CONTRACTOR
It is very risky to delegate such a responsible task as building your online store to random person, since it can lead to negative consequences. That's why you need to take it seriously and understand the importance of selecting a proper contractor. We recommend a list of criteria for it:
analyze the portfolio;
get to know more about the company;
get to know what CMSs are used for a development;
check what the average price for building an online store website is;
get to know how long the development would take;
get to know about the functional set and the possibility of its extension;
find out if they do SEO for online store;
check if they provide with technical support;
check if they take care of the further online store promotion.
The aforementioned points are enough to select responsible executants for a quality work. You can get acquainted with our SEO case studies to see that success depends more on the quality of a job done than on the chosen niche.
LAUNCH OF THE ONLINE STORE
Creating and setting up an online store website are done by means of using a Content Management System (CMS), there are a lot of such. They differ by price, possibilities, and quality. For building an online store, Lemarbet's experts use PrestaShop – a modern world-class platform that allows to develop almost any kind of an online store optimized according to search engines' requirements, with convenient payment and delivery options. We offer our clients both a unique design from scratch and ready quality design templates.
Right after the launch you can start to fill the online store with products and to create necessary informational and thematic pages. In terms of the time of work, 3-5 days are enough for a basic trade spot, if we talk about a regular project. It's always possible to extend the functional set in future in case it's necessary.
FILLING UP WITH CONTENT AND PRODUCTS
The next step after the launch and setting up the technical part is filling up the online store with products. This task can be done by means of manual and semiautomatic methods and the filling up easier by importing data in an xls-file or by synchronizing with the system 1C. The choice depends on the quantity of products in the catalogue. If you plan to add a few dozens or around a hundred of goods, it can be done manually. If there are a few hundreds or a thousand of those, semiautomatic methods will save you quite a bit of time.
Besides the catalogue of products, the online store website has to contain pages with information about payments and deliveries, pages with guarantees of exchange and return, pages with contacts, feedback, etc. To attract customers, it's also effective to add a blog section for publishing articles and other materials interesting for an audience. The content work is an important constituent of a complex internet marketing.
ATTRACTING CUSTOMERS
Obviously you can't have high sales if it's only your friends and you who know about your online store. The more target visitors you can attract, the more sales you can have. Especially, if you turn them into regular customers. To attract potential clients, you can use different methods of internet marketing. The main ones are SEO and contextual advertising. In every separate case their effectiveness will be different due to a niche of your online store and a target region. That's why it's necessary to test and analyze results to determine the most beneficial directions of work.
In fact, you can open an online store in weekends, but it is a promotion that take a while. For example, SEO and content marketing belong to long-term strategies, and their effect can be seen only after a few months after you started them. But if you need sales "now", contextual advertising is the best option for your online store. It can attract customers in a day or two after being launched.
ANALYTICS AND TESTING
The possibility to monitor users' actions on a website and attracting customers by means of different channels is one of the most significant advantages of ecommerce. After you opened an online store and started to sell, it is important to involve analytical systems, regular monitor figures, and test different changes on the website to increase conversion and the income.
What can you test? For example, a change of design on a page of products or the catalogue, the look of some graphic elements, locations of texts, the look and the functional set of the cart, and many other constituents that can influence the conversion and user's behavior. It's surely possible that a small change can help to increase sales significantly. But you need to understand that such experiments are possible only if your have good traffic on the online store website. Usually, it is 1000 visitors a page weekly or 1000 and more visitors a day in general.
Ones of the most important figures are bounce and conversion rates, so you should be constantly working on their improvement.
FURTHER DEVELOPMENT
To organize a profitable business in the field of ecommerce, you always need to take care of its development and optimize business processes. Opening an online store is just the first step on the long way to entrepreneurship. But to become a leader, you need to be ready to risk and make inordinary decisions.
What direction should you grow in? In short, your task is to build an audience of loyal customers, develop customer service, analyze competitors, test and implement new ideas into your online store. It is indeed difficult and requires a lot of time, but the result will pleasantly surprise you and let you get out in front in the competition.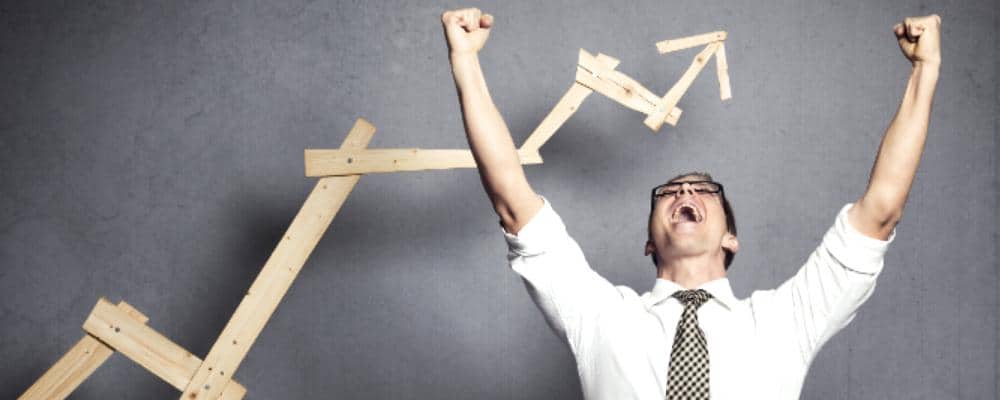 While developing, ecommerce slowly begins to displace offline stores from many niches. No wonder. People buy online not only because it's usually cheaper but also because it's way more convenient, since you can make an order from your favourite device from any place at any time.
As an entrepreneur you need to start working on opening an online store as soon as possible, so that you don't miss the moment, take your niche without spending too much time and money, and leave your competitors behind. It's promising and beneficial. If you have any doubts or questions, feel free to ask our experts, they will be eager to help you.