Experienced online marketers often use in their work such a notion as website conversion. In particular, conversion rate optimization is one of their key tasks. This article will learn why they care so much about conversion and how it affects sales.
First of all, this post is for those who, in addition to understanding the nuances of the notion and role of conversion, also want to learn how to set, optimize, and assess it or get useful tools to do this. Thus, our article will come in handy for both newbies and experienced online marketers.
So let's imagine a situation. An online store owner hires an irresponsible manager who makes many mistakes in processing requests, skips some messages, and is rude to customers. The business owner has no time to monitor other's work since he is busy with the launch of a new advertising campaign worth $3000 per month. Here is the result: before the launch of the ads, monthly income was $20,000, and after that – $22,000. To subtract from this sum the advertising cost, you'll get a net monthly income of $19,000. Thus, after the launch of the ads and engaging new customers, the entrepreneur lost $1,000. Unfortunately, this is a common scenario for many commercial websites.
The Negative scenario of website development

And now, let's suppose that before the launch of the advertising campaign, the business owner had decided to optimize business processes, checked the work of his employees, and substituted the irresponsible manager. Here is what we get: before the optimization, the monthly income reached $20,000, and after the optimization – $22,000. In this case, the net monthly income increased by $2000. Therefore, it is reasonable to launch ads, attract customers, and increase sales only when the business processes are fine-tuned. This is the scenario of competent entrepreneurs who know how to optimize conversion rates and get maximum income from the existing resources.
The Correct scenario of website development

Conversion rate optimization is a basis inevitable to create a stable sales funnel. Below we will talk about this in more detail. You will find out what is conversion and why you should monitor it. Also, we will take a look at the best tools for conversion rate optimization and give useful tips on how to improve conversion rates.
What is conversion?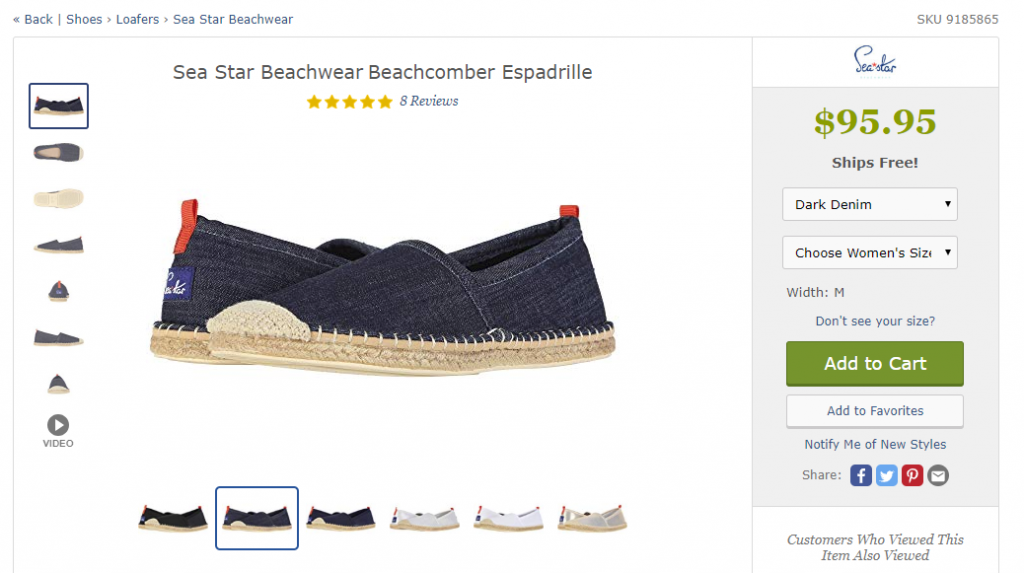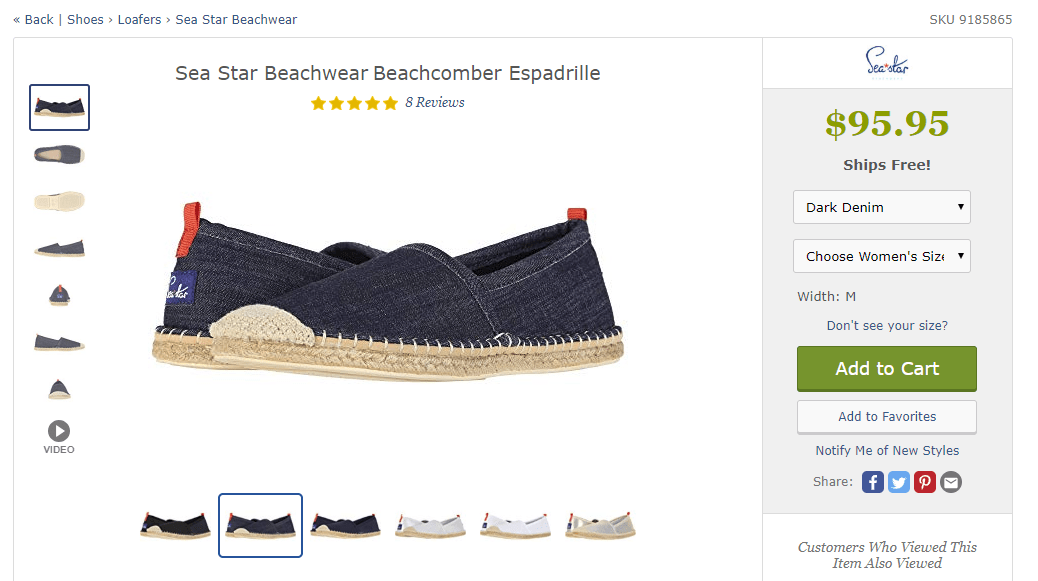 Conversion is the main indicator of the effectiveness of a launched website. It shows the connection between the number of website visitors and the number of completed target actions. Target actions are any processes that can be tracked with available metrics. For example, you can calculate a sales conversion rate. But, at the same time, you won't be able to count the number of visitors who went to competitors after visiting your website and, for some reason, purchased on their pages.
There are numerous types of conversion. All of them differ depending on the target action to be measured. To calculate conversion, a conversion rate is used. This is an imputed value calculated by dividing a certain target action by the number of people who could do it. To give you a better insight, we will provide a table of popular conversion types, indicate their purpose, define the conversion rate formula, and complement all calculations with examples.
Conversion Type
Purpose
Sales Conversion
Calculates website profitability
Request Conversion
Defines the effectiveness of selling elements on all landing pages
Registration Conversion
Defines the effectiveness of a registration form
Page Visit Conversion
Defines the effectiveness of the settings that forward visitors to a certain page
Subscriber Conversion
Defines the effectiveness of a subscription form
Call Conversion
Defines the importance of phone support provided by website managers
The number of callers is divided by the number of website visitors and multiplied by 100%
Inquiry Conversion
Defines the frequency of customers' written requests to support managers
Social Media Effectiveness Conversion
Defines how many visitors came to a website from social media
Conversion of Third-Party Resources Effectiveness
Defines how many visitors came to a website from third-party online resources
Ads Conversion
Defines the number of visitors who landed on a website through advertising
A conversion is an auxiliary tool that cannot be assessed separately from sales volume and income. Otherwise, you may get a wrong understanding of the quality of website development.
Conversion is a set of useful statistics intended to help companies grow. If you take steps to improve online conversion and at the same time continue monitoring the income, your company will develop in the right direction. On the other hand, if you only worry about the conversion rate growth forgetting about the income, you will likely have problems with your business. It will grow statistically, but actually, you will lose a part of your income.
An interesting fact: Only 22% of companies are satisfied with their conversion rate..
Why Conversion Rates Matters
Reason #1. Regular checks of conversion rates will help you get timely information about the problems that lead to a loss of customers. Imagine that your website had some technical issues, and now the Buy button sometimes doesn't work. If you track the conversion of requests, you will promptly see the anomaly: there are many visitors, but the number of orders has sharply decreased. This is the reason to make a comprehensive check and search for flaws. You will gradually fix the found errors and hope that the sales volume will revive. If, after troubleshooting, the sales will reach the same level, that means you've done everything right. If the conversion rate remains low, you need to conduct deeper research, dig into the essence of the problem, or look for another reason.
Reason #2. With the help of conversion rates, you can track the visit history and popularity of selected landing pages. This way, you can learn which sections interest your visitors most. For example, an entrepreneur has launched an online store of self-defense products with five categories: Firearms, Bows and Crossbows, Clothing and Equipment, Knives, and Self-Defense Accessories. Initially, the entrepreneur focused on the first four groups of products and invested 95% of the budget. After some time, he analyzed the page visit conversion and found out that a great part of the audience is interested in the Self-Defense Accessories section. That was the reason to redistribute the budget and allocate additional money for the popular category.
Reason #3. Conversion analytics allows you to track traffic and define the most effective user acquisition channels. For example, an entrepreneur allocated a budget and promoted a website through YouTube, social media, contextual advertising, and popular online publishers. 60% of the budget was assigned to YouTube, social media, and contextual advertising.
Why Do You Need To Optimize Conversion?

Conversion rate optimization is necessary to get the maximum benefit from the capabilities of a website. To learn more, take a look at the table below with five key factors that affect sales conversion and check out the optimization advantages.
| | |
| --- | --- |
| Factors Affecting Conversion | Advantages of Conversion Optimization |
| Website Look | A website design must be appealing, friendly, simple, and understandable to any user. Additionally, it's better to create an original look that will be easier to remember and attract more users than a template website. It's also recommended to use unique photos, customer reviews, add detailed information about your project, and online chat. Don't forget to adapt your design for all types of modern devices. Sales and the frequency of repeat visits depend on the first impression a website creates. |
| Convenience | A website should have a well-thought-out interface and a simple registration procedure (make sure to add the registration via social media). All information must be included on the main page. The navigation menu must be convenient and clearly state all crucial sections, such as Home, About Us, Services, Catalog, Pricing, Contact Into, etc. The easier it is for users to navigate the site, the faster they will complete the necessary target action. For example, buy a product, make a call, leave contact details, register, etc. |
| Content | All content on a website must be useful to users. All articles should be clear, succinct, and informative. It's recommended to use images, graphs, photos, instructions, and thematic videos. If a resource has high-quality and regularly updated content, this will save it from losing search ranking and customers. |
| Accessibility | A website is a virtual shop window that, if properly set, can generate income 24/7. To achieve this, you need to check whether all technical resources are working seamlessly and customers can place an order on the selected page. When any website function becomes unavailable, the business owner loses income. |
| High-quality advertising | A website won't be really popular if you don't select effective advertising. You can choose among banner, teaser, media, contextual, or any other type of ads. Everything depends on your budget and goals. If ads are properly chosen and set, they will bring new customers and income. If during the setting process technical demands were violated, the ads will be ineffective, and you'll end up wasting your money. |
We have identified five factors that affect the conversion of any website. In reality, sales depend on many more parameters which, if properly optimized, can help to sell and attract interested users.
Recommendations for Conversion Rate Optimization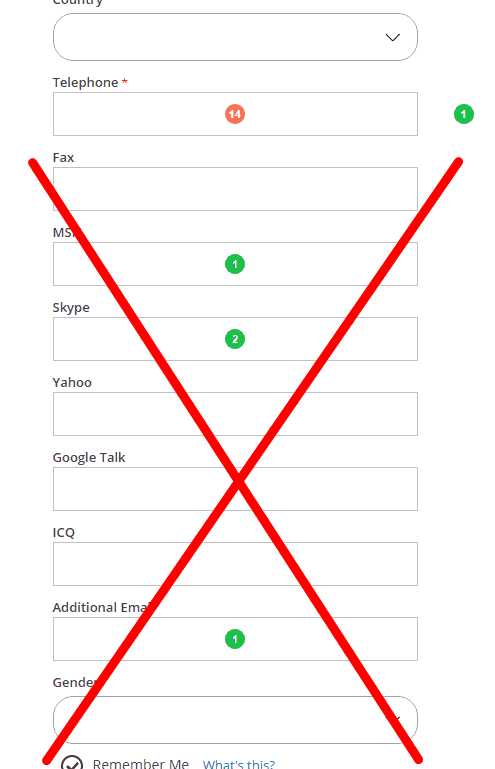 Conversion rate optimization is a set of technical solutions, information materials, and psychological approaches which can help to influence buyers and increase sales on a website. In other words, you take your website, make some changes, and increase income. Below we will complete a guide on how to increase the conversion rate. It includes 10 simple tips suitable for any website owner. Yet before you start using them, remember to keep in mind the portrait of a modern Internet user:
A buyer cannot find what he needs for a long time. He becomes irritated and instantly feels negative towards all the websites that prevent him from finding the necessary products.
A buyer constantly faces fraud. All websites using stock images instead of the real ones are risky, and the pages with paid reviews and inaccurate, unclear, or incomplete product descriptions.
A buyer is tired of browsing and needs some rest. That's why he doesn't have free time to check the content and place an order.
A buyer has a choice. If he doesn't like something, he will immediately leave your website and order from competitors in a few seconds.
After summing up everything mentioned above, you'll get an irritated and impatient user who craves comfort and simplicity. This is the key point for the following recommendations.
Tip #1. Make sure users understand what you are doing from the very beginning. Tell them who you are, list your services, and indicate what cases you can solve. Focus on simple descriptions understandable to all users.
| | |
| --- | --- |
| No | Yes |
| Hello! Welcome to YYY website. We are working with the development of advertising concepts and creative solutions in the field of content marketing. | Hello! Welcome to YYY website. We create and edit content for websites. |
Tip #2. If your business is locally-oriented, mention this from the very beginning. This way you will keep the interested audience and promptly exclude the customers who won't buy anything.
| | |
| --- | --- |
| No | Yes |
| Hello! Welcome to YYY website. We supply coal at wholesale prices. | Hello! Welcome to YYY website. We supply coal at wholesale prices in NY and NY state. |
Tip #3. Build positive associations and try to create promotional texts that will make your readers feel all the benefits they can get from your product. To achieve such an effect, prove each association and support it with visuals (photos, videos, graphics).
No
Yes
YYY restaurant – the best place with the best prices and chefs in the best place in NY. Just come and see. We are located near Central station. For more detailed information, call us.
YYY restaurant is a perfect place for a romantic dinner or rests with your family. You will be greeted by friendly staff who will help you enjoy the original and classic French cuisine. All processes are controlled by the team of YYY chefs, who for a year worked as a personal chef of A STAR. Now it's your turn to try their culinary masterpieces. We are located near Central station so you can continue your evening enjoying the night city views. Address: YYY. Phone: YYY.+ photo
+ map
+ video
Tip #4. Add easy-to-use website navigation that will help the visitors to complete the required target action. To do that, get rid of all unnecessary fields, buttons, and functions. Create a stylish design that doesn't distract, keeps customers on the key pages, and helps to sell.
| | |
| --- | --- |
| No | Yes |
| Product selection → Registration → Finding Out How the Online Store Works → Application Processing → Order Confirmation → Purchase | Product selection → Purchase |
Tip #5. Consider all the possible objections to your product or service.
When you create a list of objections, prepare detailed answers and put them into a separate information block on your website.
No
Yes
Objection: Why are you so expensive?
Objection: Why are you so expensive?
Answer: This is an optimum price since all our products are handmade and manufactured only from natural materials.
Answer: Our price is based on the prime cost, which includes three categories of expenses: development, production, and logistics cost. The development cost covers the services provided by the designers and managers of the product. The production cost includes workers' salaries (e.g., tailors) and the expenses on materials and processing equipment. The logistics costs consist of the expenses on the transportation of goods to large and small retail outlets. We add up all these expenses and calculate the minimum sum necessary to cover them. After that, we add 10% to this sum for business development and expansion.
If you want to save, get a loyalty card, and buy all products with a 5% discount. Also, we have seasonal sales where you can buy goods from the previous collections half price.
Tip #6. Collect feedback, listen to your customers and, if possible, use their suggestions to improve your service.
No
Yes
Case: Every day several customers order vegetarian dishes
Solution: Dishes are cooked at customers' request only when the necessary products are available.
Case: Every day several customers order vegetarian dishes
Solution: A vegetarian menu is developed and constantly expanded with personal recipes of visitors.
Tip #7. Demonstrate the results of your work and get useful reviews. To do this, ask your customers to share feedback and encourage them to tell other users about your cooperation.
No
Yes
Case: A customer ordered a robot vacuum cleaner with a 20% discount in an online store, got the order on time, and remained satisfied with the experience.
Feedback: The customer mentioned that the product was delivered on time and everything was ok.
The online store owner did nothing to encourage the customers to leave useful reviews.
Case: A customer ordered a robot vacuum cleaner with a 20% discount in an online store, got the order on time, and remained satisfied with the experience.
Feedback: The customer made a detailed video review of the product with information about the discount, shipping time, functionality, and other device benefits.
The online store owner offers a 1% discount for any detailed review.
Tip #8. Make sure your prices are relevant and prepare a downloadable price list for your customers. If the price depends on many factors, add to your website an online calculator at least to show an approximate price of the selected product. Additionally, indicate that you provide free consultations during which you can calculate the final price.
| | |
| --- | --- |
| No | Yes |
| Case: On the website of plastic windows, the Pricing section is empty. This resource offers a complex product, the price of which can only be calculated individually. Instead of the prices, they have the contact info of their consultant. | Case: There is a website of plastic windows with the empty Pricing section. The website owners added the contact info of a personal consultant, developed an online calculator, and prepared price lists with an approximate cost. |
Tip #9. Think over the options that can attract customers to your website and make them stay longer. It can be something like a blog, news, promotions, special offers, bonuses, a loyalty program, etc.
| | |
| --- | --- |
| No | Yes |
| A computer spare parts website consists of the following sections: About Us, Pricing, Services, and Contacts. It has nothing interesting that could hold customers' attention. | Initially, a computer spare parts website included such sections as About Us, Pricing, Services, and Contacts. Later the website owners added a blog with useful articles describing how to use different spare parts. This gives their customers a choice: repair a device on their own or ask for professional help. |
Tip #10. Conversion is better optimized if customers can directly address a business owner on the website. This strategy increases trust and allows visitors to complain about any unqualified actions of the staff right to the top management.
No
Yes
Case: A tech support specialist was rude to a customer.
Outcome: The customer couldn't find the contact information of a business owner to file a complaint, and went to competitors.
Possible consequences: The customer will create adverse publicity of the company, leave a negative review, and repel many customers.
Case: A tech support specialist was rude to a customer.
Outcome: The customer found the contact information of a business owner and addressed him with a complaint. The business owner personally solved the issue, penalized the responsible person, and offered a discount.
Possible consequences: The customer will appreciate the actions of the business owner, use the discount, and forget about his negative experience without leaving negative feedback.
How To Test Conversion?
Conversion testing is a research process used to check the effectiveness of the actions taken to increase website conversion.
First, think of possible ways to increase your website conversion rates.
Develop options for conversion rate optimization.
Start implementing and testing all the options.
Leave the most effective conversion optimization measures.
Remove all the ineffective options.
After the testing, you will see whether the changes have been really useful or it's better to get everything back and try something else. Here is a universal algorithm for conversion testing.
8 Tools to Increase Website Conversion
In this section, we will discuss eight tools that can help to increase website conversion rates. You can use our recommendations, choose similar services, or find something new. Just make sure to stay technologically updated and use modern software for conversion optimization.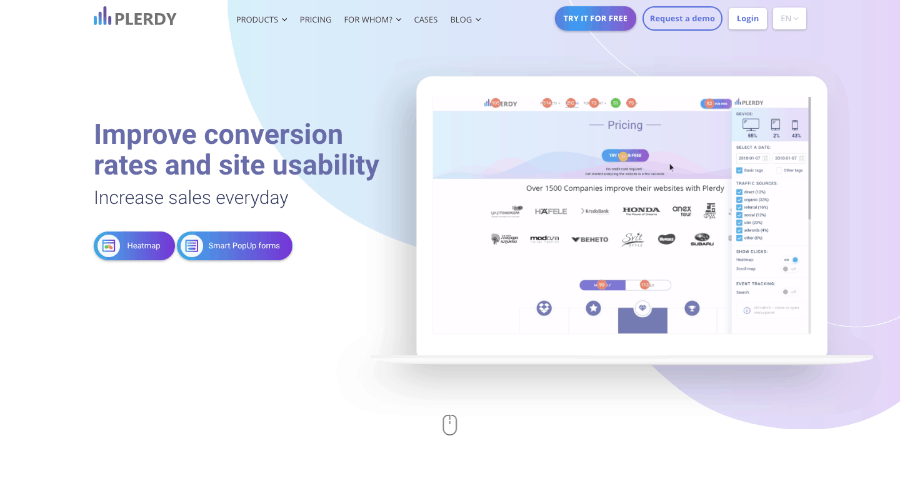 Plerdy – tools with a whole set of useful features for all-around conversion growth and SEO analysis. It helps to analyze user behavior and various design elements. Based on this, you can build hypotheses about what needs to be improved on the site pages. Also, you can analyze the heatmap, watch video sessions and learn for usability analysis.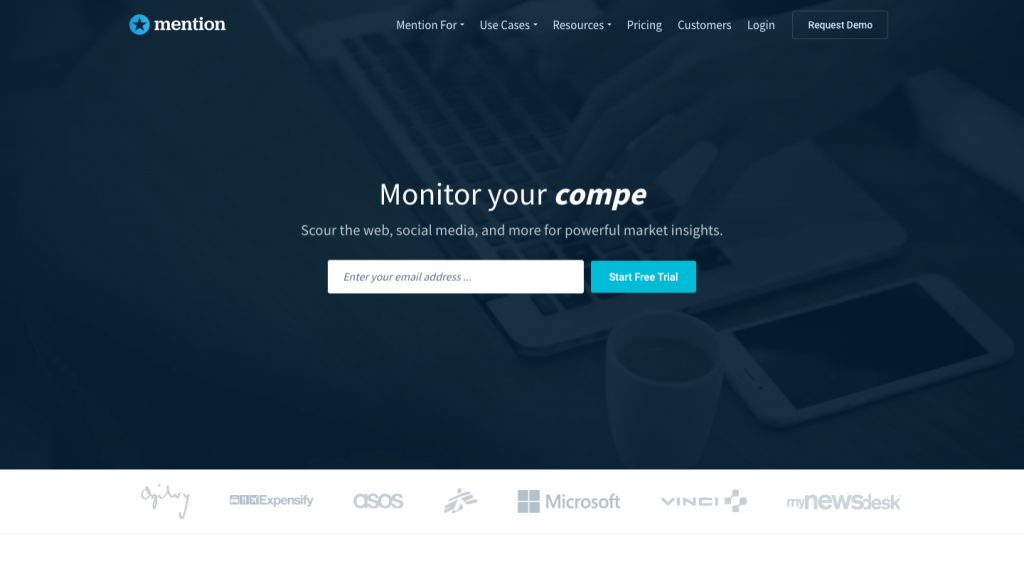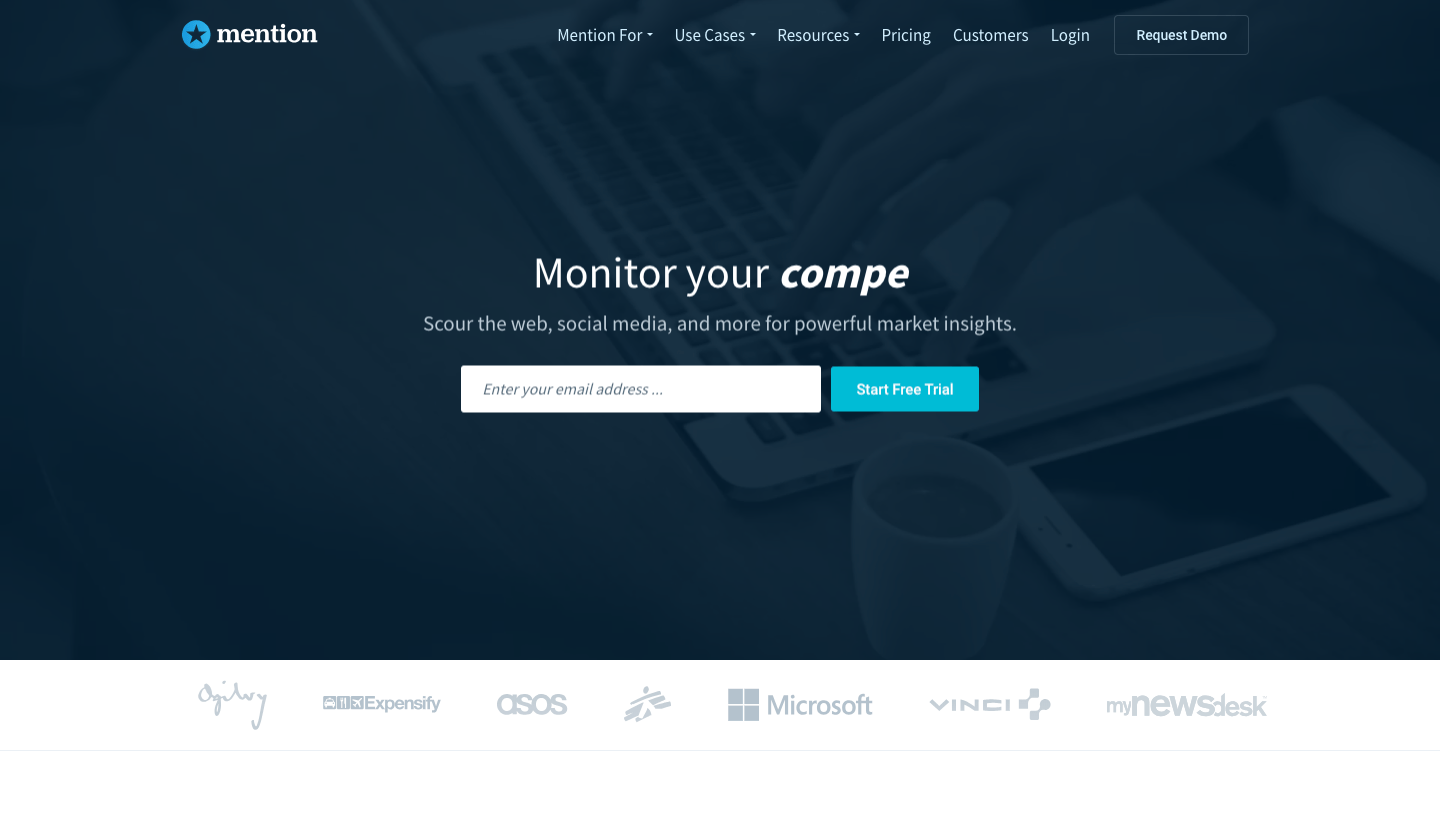 Mention is a special tool that helps to increase website conversion with the monitoring of all related online publications users leave on different resources, such as social media, forums, and news websites. After you connect Mention, you can influence the public image of your website in real-time. If everything is ok and users praise your page, you can thank them and offer additional services. In case someone leaves a negative comment, you will be able to find out the problem and try to change the customer's opinion.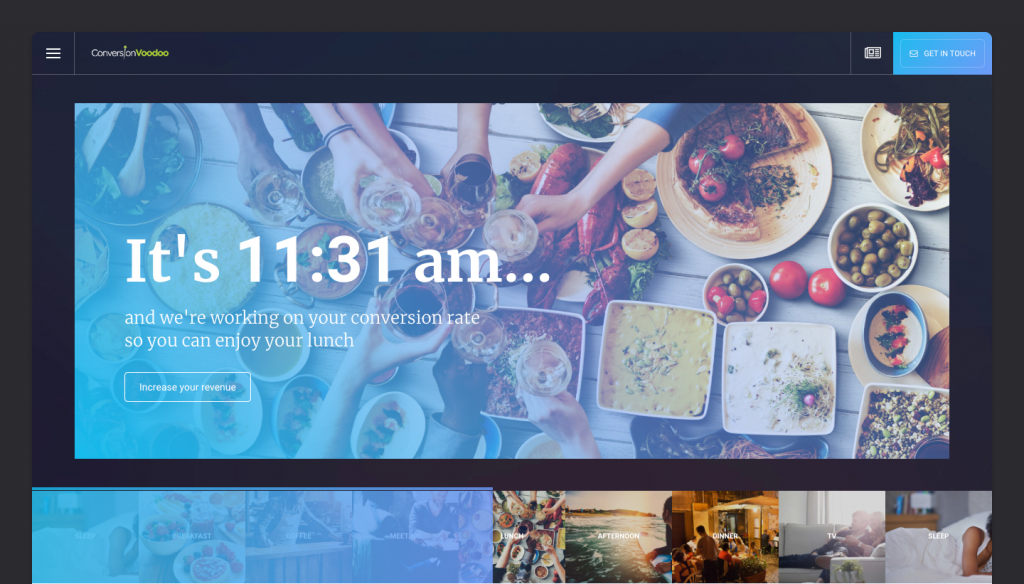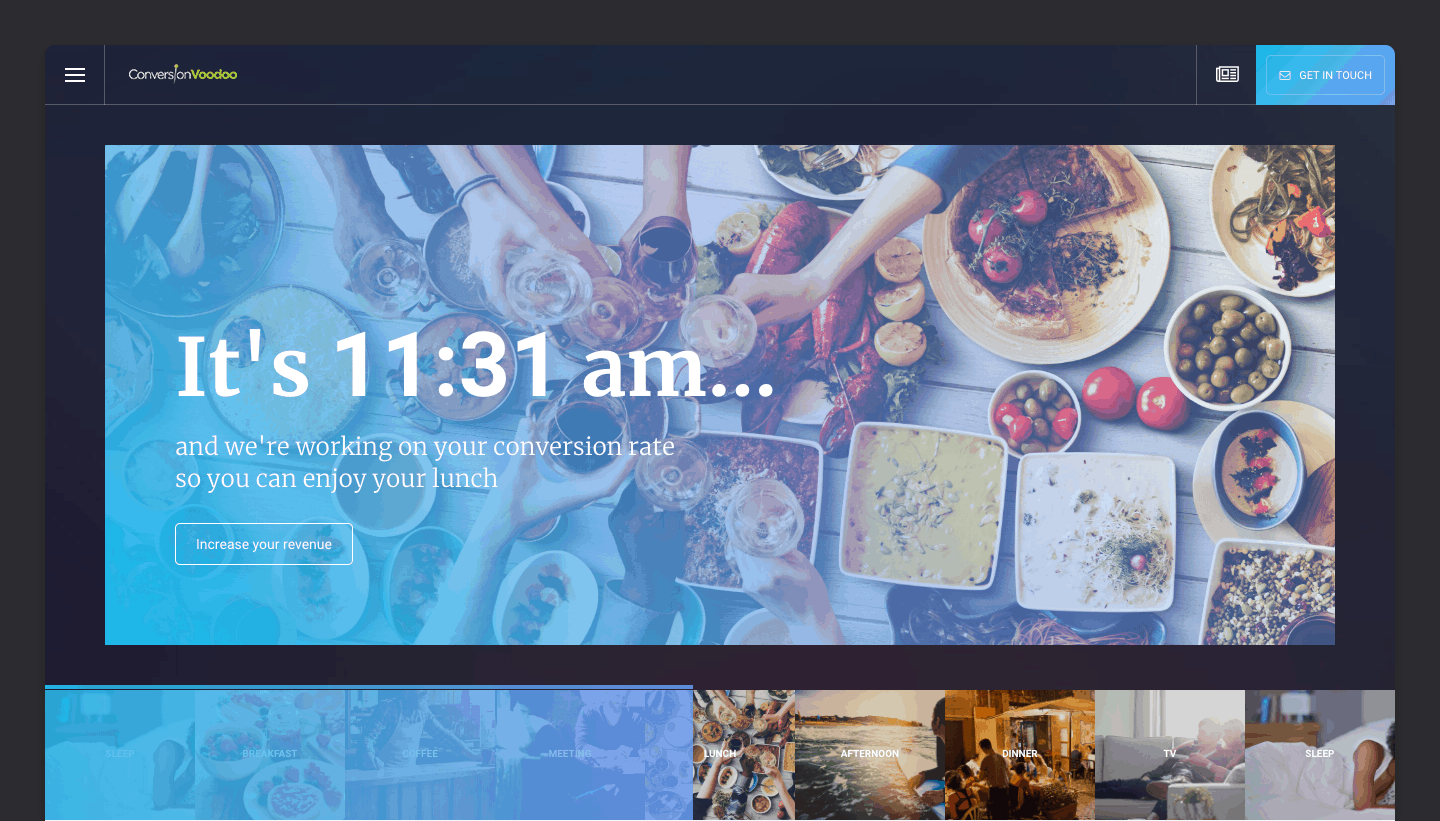 Conversion Voodoo is a multifunctional service you can use to perfect the design of your landing page, conduct an A/B testing, track the productivity of pages, and find out what users think about your website.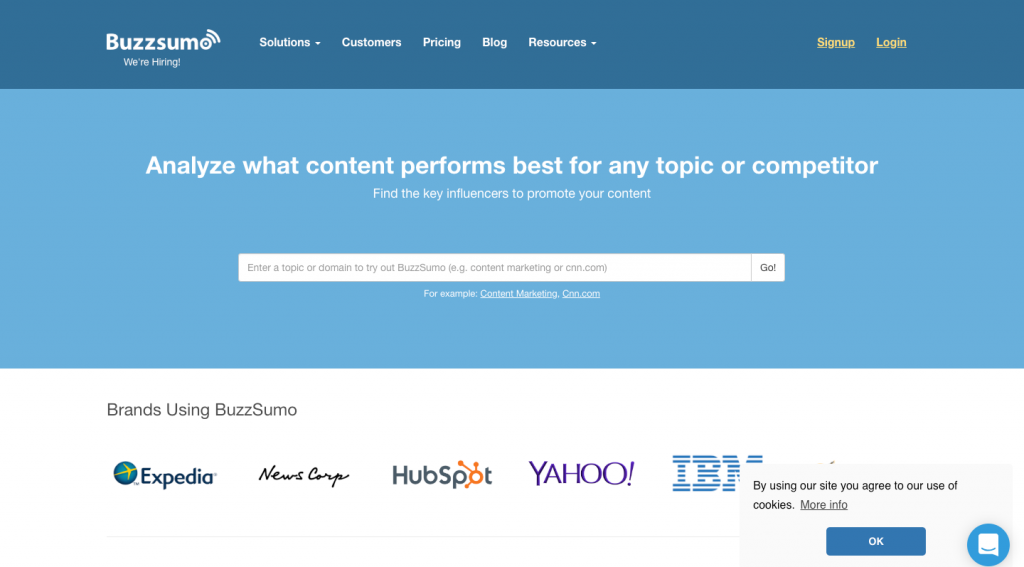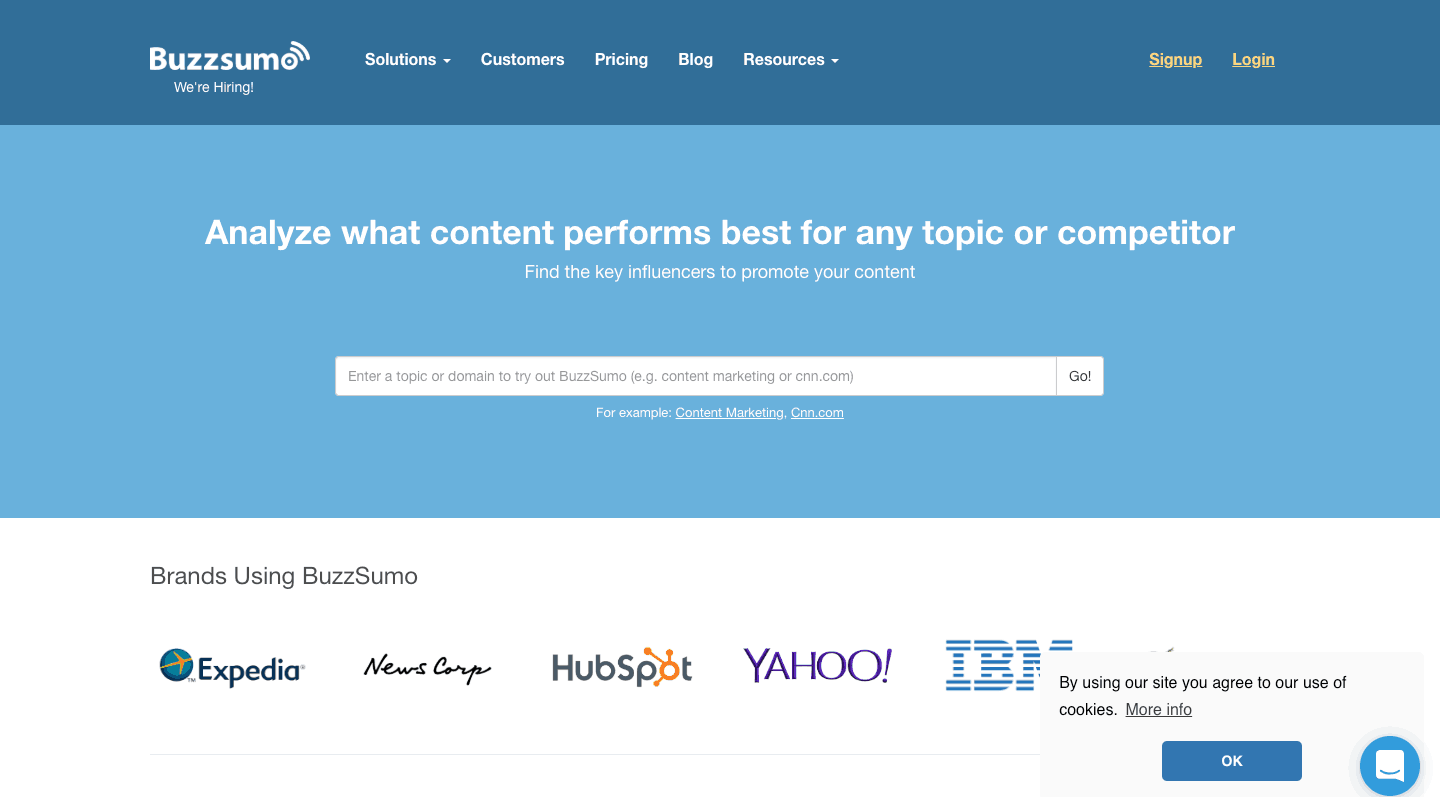 The BuzzSumo tool is used for analytics and work with content. With the help of this service, you can find ideas for your publications, analyze search requests and competitors' articles, get different information reports, and follow the latest news in your field.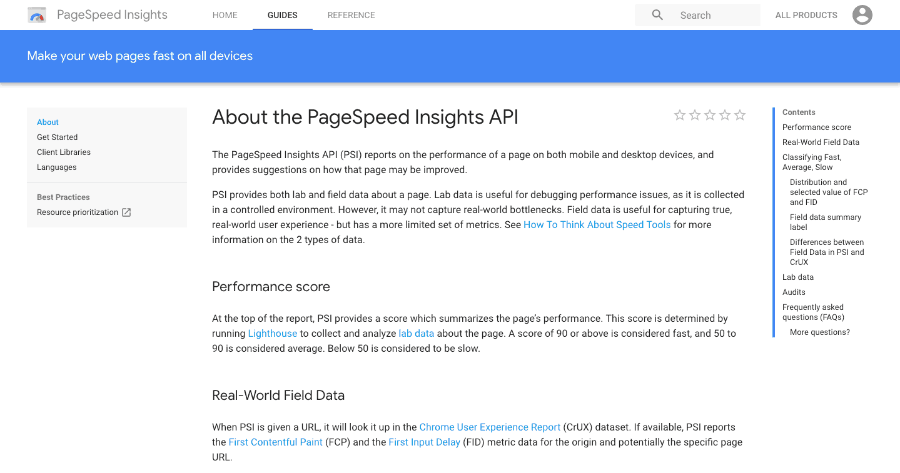 Google PageSpeed is a useful tool which provides detailed information about technical issues slowing down a website and gives recommendations on solving the problem.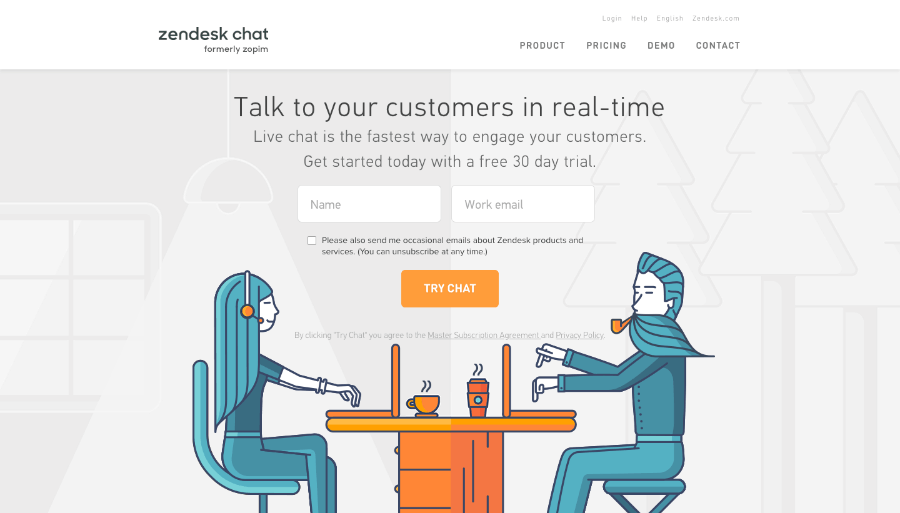 Use Zopim to add a live customer chat to your website. It will help you to stay in touch with users and provide better support. This service has a bunch of settings which can simplify the work of a sales department and allow you to ensure an individual approach to every customer.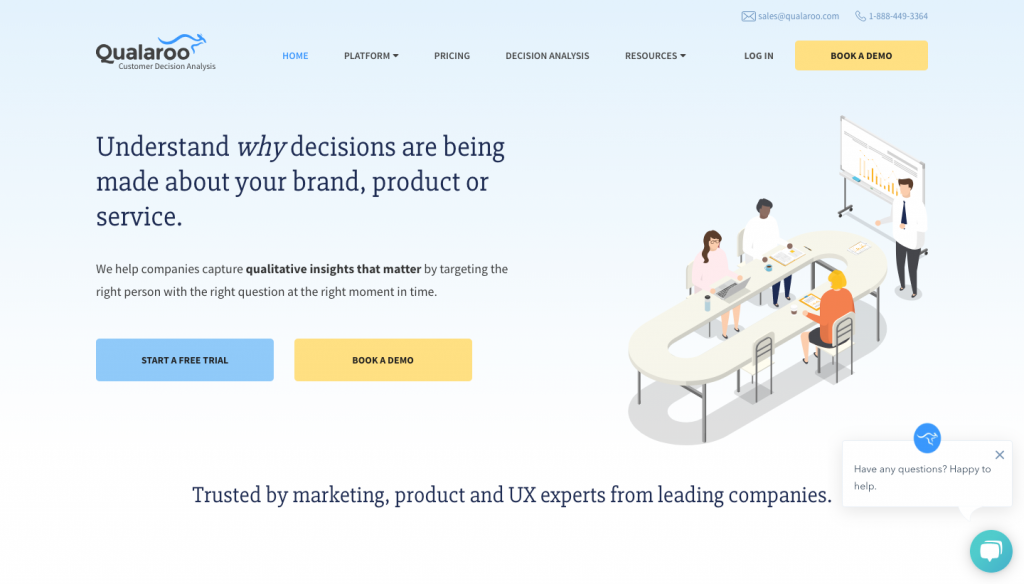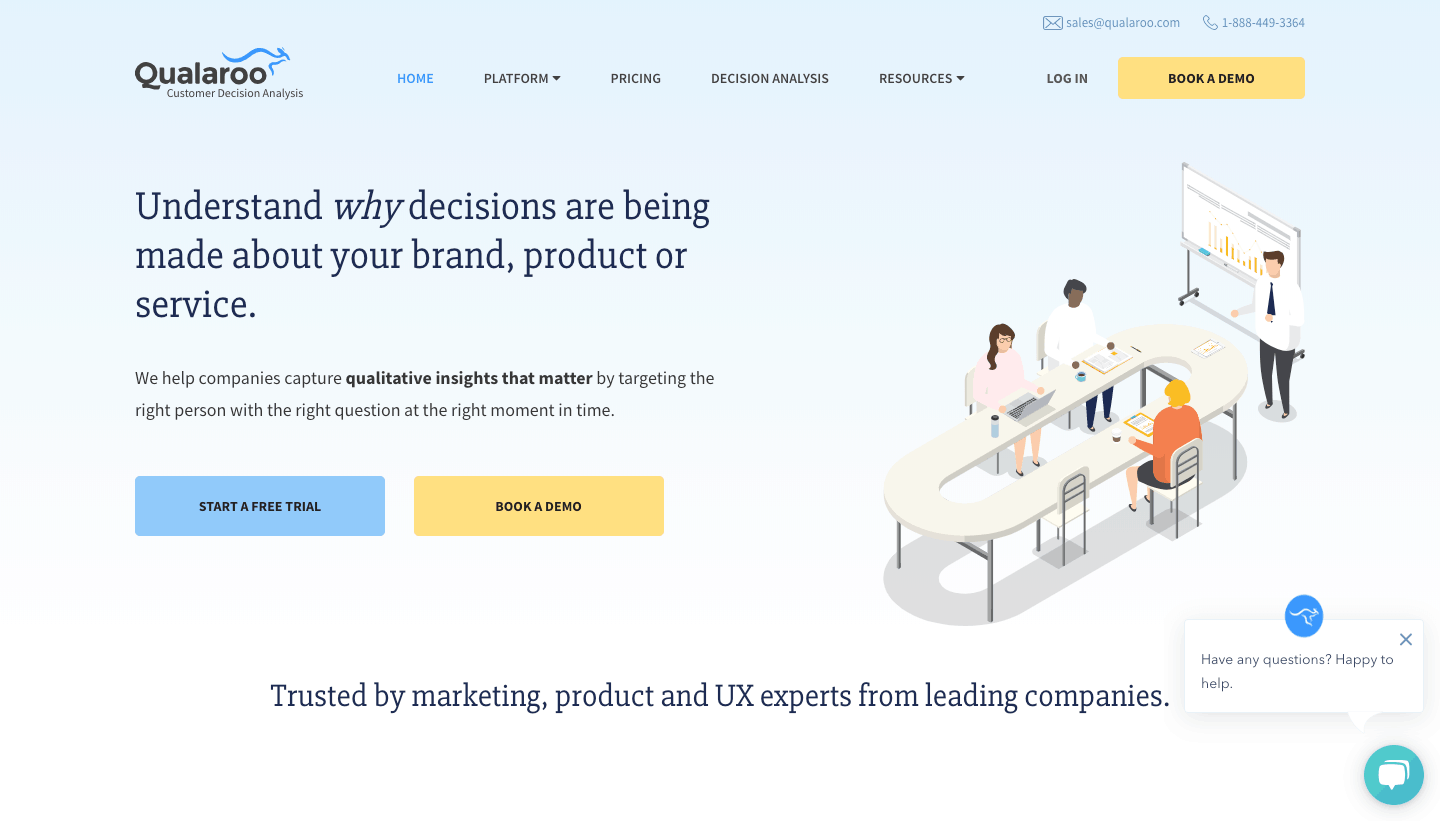 Qualaroo is a tool used to conduct different kinds of surveys. This is a great way to get feedback from your visitors and customers. You can ask them about anything related to the work of your website, from the convenience of registration to the quality of the published content. The received replies can serve as a lever to increase conversion and user loyalty.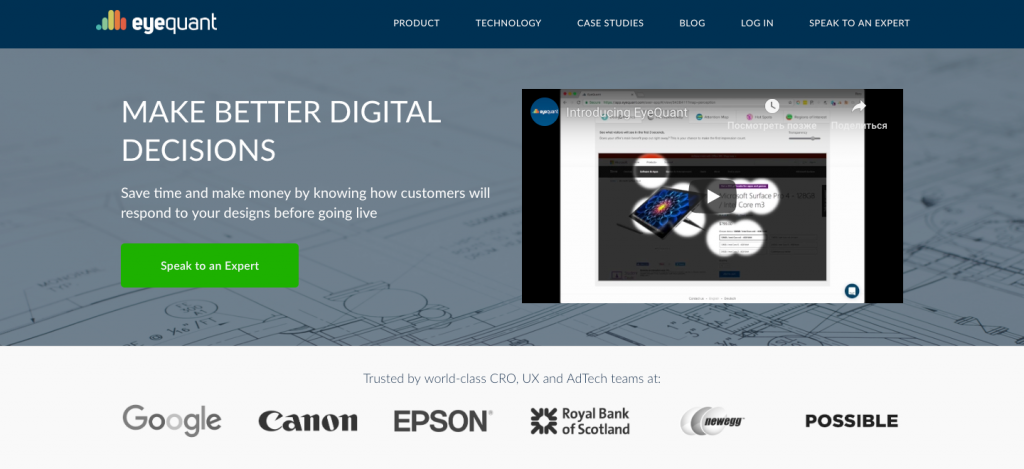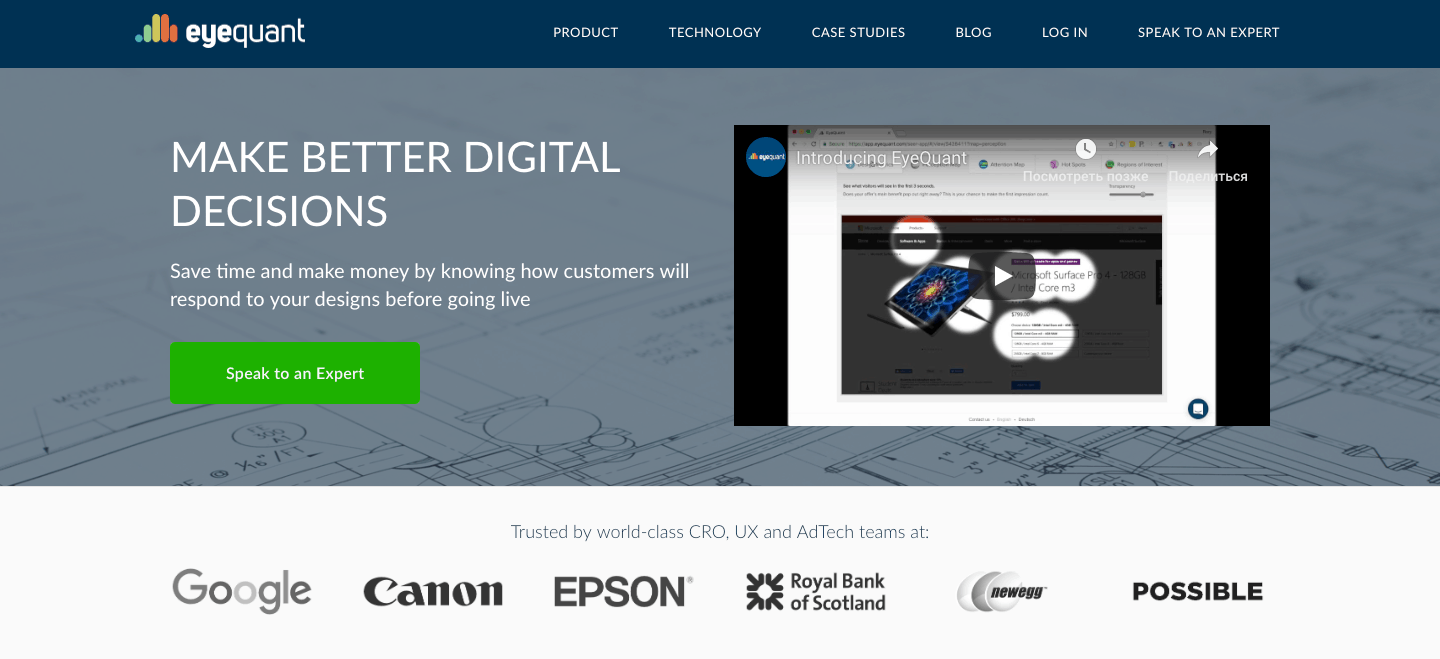 Eyequant helps to evaluate the effectiveness of your website design for sales promotion. It uses various statistical algorithms to define the key attention points (the main spots that attract users). This way, website owners can adjust the user focus before the conversion test and ensure the maximum number of visitors completes an intended target action.
Conversion Rates Metrics to Assess Conversion and Increase Sales
The conversion rate of potential customers or leads is a measurable indicator that reflects how every interested user (lead) turns into buyer. If both the lead conversion rate and sales increase, the website is properly set, and you should keep up the good work. If conversion grows but sales decrease or remains at the same level, you should take some measures to optimize your website settings. This process can be monitored with customized tools. To assist you, we have defined seven metrics that can be used to monitor sales and lead conversion. Take into account all the data you'll collect and make sure to implement timely changes into the work of your website. Only this way you'll achieve positive results.
Best Ways to Increase Conversion with the Help of a Sales Funnel
The Algorithm of Sales Funnel Formation. A sales funnel a marketing tool for turning random users into the customers of a company. A properly set sales funnel works independently and don't need any customization. Nevertheless, some methods can help to raise sales to an unbelievable level. Below, we'll discuss ten ways to increase sales conversion with the help of a sales funnel. You can use our tips when you get back to work or offer your own methods of conversion growth in the comments.
NOTE
Now you know what website conversion is, why you need to monitor it and optimize it. In the end, we want to outline the main moments and key ideas of the article. To get the maximum benefit from this information, read it again and think about what can be implemented right away.
Finally, if your conversion rate achieved a pretty good level, stop optimization is not a reason. However, don't forget about your competitors who are constantly developing and implementing new technologies. If you let them take the lead, you may quickly lose your market share.