As digital marketing evolves, performance marketing has become a hot topic in the industry. The goal of these top 15 agencies is simple: to drive measurable, incremental revenue through data-driven marketing strategies. These powerhouses utilize affiliate marketing, influencer marketing, and pay-per-click advertising tactics to reach their client's target audience and drive conversions. These agencies constantly innovate and perfect their craft to stay ahead of the curve and deliver the results their clients crave. Whether you're a large enterprise or a small startup, these performance agencies have the expertise to supercharge your marketing efforts and help you reach new heights ??
Start with Performance Marketing Strategies
Marketing strategies only sometimes allow you to achieve your desired result. It is possible to avoid unnecessary expenses and bypass useless actions thanks to a new marketing direction. Performance marketing agency is the ability to pay only for the real results of your advertising campaigns.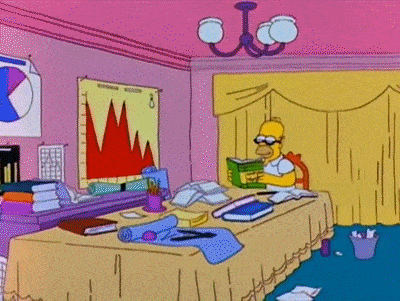 Raising brand awareness is a top priority for many businesses because consumers tend to trust familiar agencies over others. There are several effective ways for marketers of agencies to get closer to their audience:
Native advertising.
Promotion in search results.
Advertising campaigns on social networks.
Advertising in Google Ads.
One advantage of performance marketing is the ability to analyze the actions performed by consumers that lead to payment upon completion of a transaction. Stimulation and tracking user behaviors are two other ways of evaluating a chosen promotion strategy.
Finding the Right Performance Marketing Agency: 10 Tips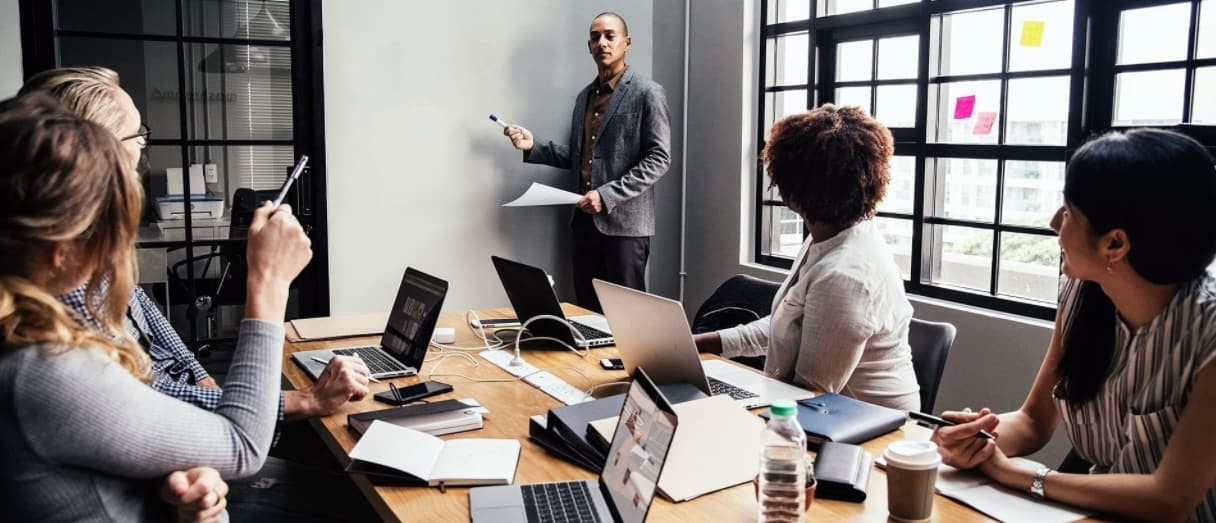 Choosing the right performance marketing agency can be daunting, especially when so many options are available. Performance marketing agencies offer various services to help businesses grow their audience traffic and drive conversions (CR). The right performance agency can help you reach your marketing goals, but how do you know which one is the best fit for you? Here are ten tips to keep in mind as you evaluate performance marketing agencies:
Define your goals: Before searching for a performance marketing agency, clearly understand what you want to achieve. Determine your budget and set your marketing goals so you can express your needs clearly and get the results you expect.
Please do your research: With so many performance marketing agencies to choose from, it's important to take the time to research your options. Consider what services you need, your budget, and what you hope to achieve.
Ask for examples of past work (Clutch): A good performance marketing agency can provide examples of their work and the cool results they have achieved.
Stay up-to-date: The digital marketing world is constantly evolving, and you want to ensure your performance marketing agency keeps pace. Look for an perfect agency that is up-to-date on the latest trends and technologies and has a flexible marketing approach.
Avoid agencies that make big promises: Agencies that promise success in every area or sector generally offer an average service.
Consider their specialization: Consider whether you want an agency specializing in a specific area of performance marketing, such as web design or user experience, or one offering a full-service approach.
Check references (G2 or Linkedin): Ask the performance marketing agency for references from their past clients. This will give you an idea of their abilities and the results they have achieved for others.
Evaluate their communication style: Good communication is key when working with a performance marketing agency. Look for an agency that is responsive, transparent, communicative and easy to work with.
Assess their team: The team at the performance marketing agency will play a big role in your success, so it's important to ensure you have a good fit. Look for an agency with a strong, experienced team and a positive, collaborative culture.
Consider the cost: While cost should not be the only factor in your decision-making process, it is important to consider how much you are willing to spend on a performance marketing agency. Ensure you are getting the best value for your money and that the agency is committed to delivering results.
Given that there may be certain features of the niche or type of website, the choice of a performance marketing agency may differ slightly.
List of the Best 15 Performance Marketing Agencies
Riding the crest of the wave of performance marketing, these top 15 agencies are the cream of the crop, handpicked for their proven track record and ability to deliver results that hit the bullseye every time. Sifting through the multitude of players in the market, these elite few have proven their mettle and boast an arsenal of tools and tactics that deliver measurable outcomes, leaving their competitors eating their dust.

Disruptive Advertising is a performance marketing agency that partners with businesses to achieve their goals. They are experts in the field, with over 10,000 ad account audits and a wealth of experience managing over $450 million in digital advertising budgets. With a commitment to results, their team of expert marketers will provide a full-funnel marketing strategy to help solve your biggest challenges and meet your goals.
Cutting-Edge Solutions for Your Business
Disruptive Advertising performance agency doesn't just manage your ad accounts but provides solutions that deliver results. With a focus on Google Ads and Facebook Ads, they've conducted over 7,000 advertising audits and have the expertise to make your campaigns successful. They also offer site experience testing, lead nurture marketing, and analytics audits to ensure that every aspect of marketing efforts is optimized for success.
A Marketing Team You Can Trust
At Disruptive Advertising, your success is their top priority. Your marketing strategist, backed by a team of expert marketers, will be your main point of contact and will drive results. They provide the insights and expertise to understand your profitability in the performance marketing landscape. With over 1,000 positive reviews and 50+ awards, they are the industry's most reviewed and awarded performance marketing agency.

Since 2005, Thrive Internet Marketing and performance agency has been a top provider of results-driven services to clients across various industries. Their full-service offerings cover a range of online marketing strategies, including copywriting, conversion rate optimization (CRO), pay-per-click (PPC) advertising, Amazon shop optimization, and search engine optimization (SEO). Additionally, their team of professionals offers professional web design and development services for B2B and eCommerce businesses.
Thrive is prepared to advance your online presence with a team of skilled performance marketing professionals. They collaborate with you on everything from website design to copywriting, keywords, and social media to maximize your return on marketing investment. So, rely on them to be your successful digital partner.
Customized Solutions for the Growth of Your Business
To assist performance agency clients in expanding their customer base, Thrive believes in providing data-driven and focused tactics. Their multifaceted, full-service firm works with businesses of all sizes to develop specialized solutions that align with their particular business requirements and are not constrained to any industry.
Thrive offers customized internet marketing services to meet your company's demands, unlike other companies that take a one-size-fits-all strategy. They cooperate with you to accomplish your objectives and boost your return on investment, becoming an extension of your team (ROI).
Our vast experience and emphasis on customer connections and results allow them to deliver on their promises rather than making empty ones. Since 2005, they have collaborated with hundreds of US companies to help them meet conversion targets and produce lucrative outcomes.
Expand Your Online Presence with Thrive
With the help of Thrive's online marketing solutions, companies of all sizes can promote their brands affordably and around the clock. In addition, their digital and performance marketing agency assists businesses of all sizes, from start-ups to those with several locations, in connecting with their target market and preserving their relationships with current clients.
Performance agency systematic and data-driven approach to online marketing enables them to produce successful results. To increase your consumer acquisition and retention rates, use Thrive as your online marketing partner.
By utilizing "white hat" methods and keyword analysis, their search engine optimization (SEO) services assist you in achieving higher organic ranks and greater visibility in search results.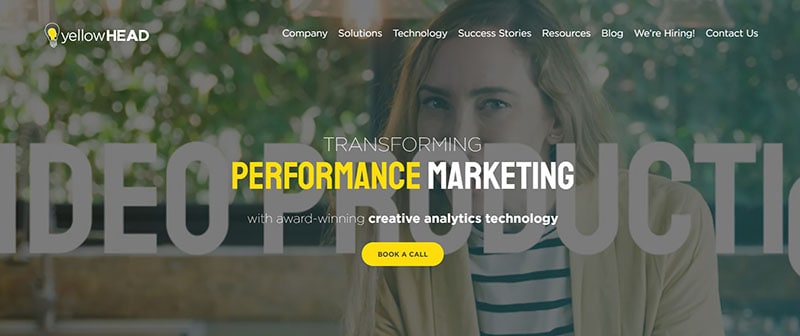 As an award-winning performance marketing agency, yellowHEAD combines the expertise of marketing specialists, cutting-edge technologies, and a wealth of data to drive growth for your brand. Their approach blends paid and organic strategies to deliver a seamless and impactful experience for your brand.
Ad Creatives Tailored to Your Needs
At yellowHEAD performance agency, creatives can make or break a marketing campaign. Their Creative Studio provides professional, engaging ads for all platforms, and their innovative Alison technology allows you to customize creatives based on user behavior and demographics. The result? CTRs you never thought possible!
As a Facebook and Google Partner, as well as a Snapchat Bronze Partner and MarCom Platinum Winner, yellowHEAD is dedicated to driving growth and maximizing ROAS for their clients. With their focus on partnerships, they provide fresh marketing insights and have been named a top company for digital strategy, social media marketing, mobile and more.

JumpFly is a cool performance marketing agency that has been delivering superior results to clients for 20 years. They offer various performance marketing services, including PPC, SEO, paid social media, and Amazon advertising, with customized strategies designed to generate better returns.
Trusted Partner
With a team of 7 dedicated Google advisors and extensive experience in the ever-evolving digital advertising landscape, JumpFly is a partner you can trust to understand your goals and deliver results. Their expertise, proprietary technology, and intense focus on paid search have earned them the title of Google Ads and Microsoft Advertising Partners.
Proprietary AI and Insider Access
JumpFly's award-winning team and proprietary AI software provide strategic analysis and performance that sets them apart. Their technology monitors campaigns 24/7 and alerts the team in real time, giving clients an edge with insider access to ad platforms.
Premier Partner Status
JumpFly is ranked #1 of over 500 by a leading industry resource and has been rated A+ since 2005. They're proud to be at the forefront of digital marketing and always push the boundaries with innovative solutions. The company has recently made headlines with its attendance at eTail West 2023 and the recognition of Nikki Kuhlman by Marketing O'Clock.
A Lifelong Friendship at the Center
Born just five days apart and growing up in the same neighborhood, Brad Garlin and Mike Tatge have been friends since childhood. Recognizing the opportunities of the early internet, they left their careers to start NetVentures and later pivoted to focus on PPC advertising management as JumpFly. The company's rich history and deep industry roots set them apart and drive its continued success.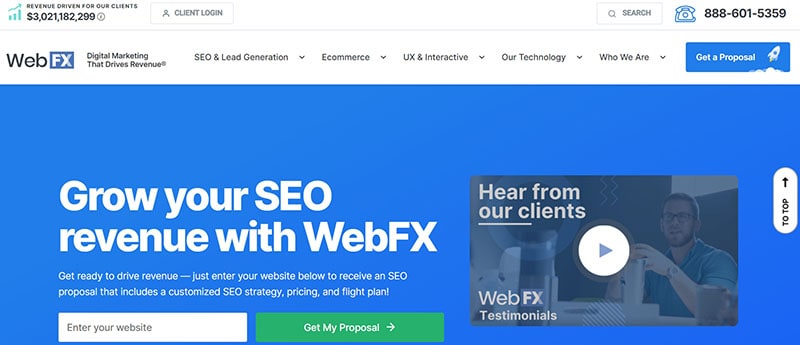 Do you want to avoid low website traffic, high cost per lead, and underperforming digital campaigns? Let WebFX performance agency help you drive revenue and optimize your digital marketing efforts. With a 25-year track record and a team of over 500 subject-matter experts, WebFX is the premier choice for growing businesses.
Their proprietary technology platform, MarketingCloudFX, provides real-time insights and analysis to enhance your digital strategy. Whether you need help with SEO, PPC, lead generation, or revenue marketing, WebFX performance agency offers customized solutions to meet your needs. With in-house technology and a comprehensive suite of do-it-for-me services, you can save time and money while harnessing the power of industry-certified professionals.
7,839,684 leads generated and 5,239,028 calls made are just a few examples of the real results WebFX has delivered for their 1,020 happy clients. With 1,000s of positive reviews and testimonials, it's no wonder businesses trust WebFX to power their growth. So why wait? Enter your website today and get a proposal from WebFX. Challenge accepted. WebFX solves your digital bottlenecks.

Acceleration Partners is a premier performance marketing agency that helps companies achieve measurable outcomes through their partnerships. With a global team of experts in data-driven strategy, the performance agency focuses on connecting businesses to the right partners for their growth. They bring a growth mindset to the table, helping clients overcome the limitations of other agencies with limited global reach.
Diversified Partnership Marketing Programs
Acceleration Partners is dedicated to providing innovative solutions and finding ways to scale their clients' performance. With a Net Promoter Score of 65, the performance agency is known for its exceptional results and high-touch, consultative approach. They offer full program management, partner recruitment, global/regional management, and partnership optimization services to meet each brand's unique needs with expertise in global markets and fluency in 20 languages and Acceleration Partners.
Driving Measurable Outcomes
The performance agency has won multiple awards, including the International Performance Marketing Awards' "Best Performance Marketing Agency" and the GPMA's "Best Affiliate and Partner Marketing Agency." They drive exceptional outcomes for top brands, generating over $5.5 billion in revenue and 75 million conversions in 2021. Their client services teams are known for their industry expertise and data-driven recommendations, and the agency's flexible infrastructure provides the key insights needed for success.
Connect With Acceleration Partners
If you're looking for a partner to help you take your performance marketing program to the next level, look no further. Acceleration Partners is ready to connect with you and help drive measurable outcomes for your business.

Ignite Visibility is a leading digital marketing and performance agency that provides expert-led services to businesses looking to grow their online presence. With a proprietary forecasting system, "Certainty," the performance agency provides their clients with a data-driven edge in its marketing strategy.
From SEO to PPC and social media to email marketing, Ignite Visibility offers a comprehensive range of custom services tailored to the unique needs of each business. With a 6x Inc. 5000 ranking and being named the #1 agency on Clutch.co, Ignite Visibility is the go-to choice for businesses (website) looking to maximize their ROI with a data-driven marketing approach.
The performance agency's track record of success speaks for itself, with notable results, including a 122% increase in organic new users, a 22,707% increase in organic impressions, and a 250% increase in lead volume through targeted campaigns.
Beyond their core services, Ignite Visibility performance agency is dedicated to keeping its clients informed and up-to-date with the latest news and trends in the performance marketing world, with a blog that covers a wide range of topics from franchise marketing strategies to Instagram updates.
Get started with a free consultation and take advantage of Ignite Visibility's expertise in performance marketing. Their award-winning services are designed for success and tailored to fit your business's needs.

Looking for a performance marketing agency that's different from the rest? Look no further than WebMechanix! Their unique marketing approach, Revenue-Driven Optimization (RDO), focuses on driving client business outcomes. This data-first method combines platform automation and captivating creative work to optimize toward profitable revenue, not just leads or sales.
Performance agency services include performance marketing, creative and UX design, data and technology, paid media, SEO, email, and conversion rate optimization. They partner with the best-in-class companies, including Google Premier Partner, Microsoft Advertising Partner, HubSpot Certified Partner, and Facebook Marketing Partner, to help their clients win.
A shared passion unites our team of 60+ problem solvers for the story behind the data and a commitment to data-driven digital solutions. Agency leadership, including CEO Arsham Mirshah and co-founders Chris Mechanic and Dave Brong, is dedicated to integrating all teams to run efficiently and effectively.
At WebMechanix, they're committed to giving back to our community, as evidenced by their charity committee's efforts to raise $8,000+ and volunteer 2,000+ hours. So if you're looking for a dynamic and innovative digital marketing partner, look no further than WebMechanix. Today, please chat with their Growth team to align your business goals with their performance-driven capabilities.

Get ready to take your business performance to new heights with Directive's Customer Generation methodology. Agency specialize in driving revenue for software and tech companies rather than relying on outdated metrics like leads and traffic. Their approach connects every aspect of the marketing framework to your customer base, delivering long-lasting impact and results that matter.
The 5 Principles of Customer Generation
1st Party Data Unlocks Scale: use 1st party data to comprehensively understand your Total Addressable Market (TAM) and create targeted account lists that drive growth.
Customer-Led > Product-Led: methodology focuses on your most valuable customers, giving you the power to impact business KPIs such as average contract value, trial conversion rate, lifetime value, and customer acquisition cost.
Financial Modeling is a Need-to-Have: Scaling without financial modeling is a pipe dream. So they partner with their clients to build bulletproof strategies that predict revenue and stay ahead of industry changes.
Emotion Drives Motivation: By leveraging detailed segmentation and emotion, they motivate your ideal customers and drive more happy users to your business.
Innovation Leads to Growth: They craft innovative marketing strategies backed by financial modeling to increase lifetime value and drive more happy customers and users for life.
Services
At Directive performance agency, they offer a full-suite strategy offering for Customer Generation, including:
Custom Business Assessment
1st Party Data Collection
Financial Modeling
Customer-Led Strategies
Analytics Insights
Technology Transformation
Data Stewardship
etc.
Leading software and tech companies trust them to drive their revenue and maximize the lifetime value of their customer base.

DMi Partners, a full-service performance marketing agency in Philadelphia, PA, has been delivering outstanding results for their clients for 18 years. With a people-focused approach, they provide 360° digital marketing services prioritizing the relationship between creativity and data, innovation and tried-and-true methods, and automation and human insight.
Putting You First
At DMi Partners, agency clients come first. They are passionate about their work and will go the extra mile to get results. They believe in a collaborative approach and are always available and accessible to their clients. With an average employee tenure of over six years, clients will not have to worry about being passed from person to person.
We're Activists
DMi Partners is a socially responsible agency passionate about giving back to the community. They encourage their employees to get involved through company-wide days of service and provide two paid volunteer days per employee. They believe in making a positive impact on their community and themselves.
Our People Make the Performance Agency Go Round
The team at DMi Partners is diverse and filled with character, from the bold and powerful to the quirky. They have all the ingredients needed to make your marketing journey a success. From their Director of Client Strategy to their Vice President of Analytics and Marketing Intelligence, each team member brings their unique skills to the table.
Strategy at Its Finest
DMi Partners excels in digital strategy, focusing strongly on PPC, branding and interactive design, and email marketing. They have proven success with clients such as Infinera, Rastelli's, Tony Luke's, and Avalon Flooring. If you have a new project or are facing challenges in your marketing efforts, get in touch with DMi Partners. They will help you unlock the metrics that define success and easily hit those metrics.

Obility is a leading B2B performance marketing agency dedicated to helping modern companies grow by creating, scaling, and measuring revenue from digital marketing. Their services are designed to be flexible, scalable, and effective, making them the ideal partner for growth-focused B2B tech and SaaS companies looking to disrupt their industry, move into a new market, or develop more predictable revenue.
Multi-Channel Marketing Services – Obility offers performance marketing services designed to help companies grow and evolve. Their services include SEO, paid search and display and paid social. They have specialized teams for each channel, ensuring clients receive the best possible results.
Proven Results – Obility has helped many leading SaaS and tech companies achieve incredible results. For example, Marketo doubled its pipeline with a 40% decrease in spending, Gainsight's lead volume increased by 1,167% over three months, and Snowflake increased MQLs by 105% by optimizing paid social.
Revenue Attribution – Tracking and attributing revenue to multiple campaigns across multiple channels can be challenging for some organizations. Obility takes care of this by bringing its in-house data team to configure clients' tracking systems and set up revenue attribution.
From Startup to IPO and Beyond
Obility has over ten years of experience as a B2B digital and performance marketing agency and has helped hundreds of B2B companies gain market share, generate attributable revenue, and switch gears to expansive growth mode. They've helped companies at every stage, from startup to IPO and beyond.
What More Pipeline Could Mean for You
Partnering with Obility has helped their clients close more sales, increase lead volume, and drive revenue growth. With Obility's expertise and experience, there's no limit to your company's achievement. So why not see what more pipelines mean for you? Browse their case studies today to learn more.

PartnerCentric is a leading affiliate and performance marketing agency that offers innovative solutions to help brands grow their revenue. With a focus on speed to value, PartnerCentric delivers measurable ROMI through technology-enabled affiliate management services.
The Opportunity is Large
According to industry reports, 38% of partner and affiliate spending is expected to grow this year. However, brands often struggle with out-of-the-box thinking, accepting fraud as a cost of doing business and ensuring brand safety while monitoring where they appear. PartnerCentric offers a better way of changing the affiliate channel from the inside out with their patented technology.
Intelligent Affiliate Management
The PartnerCentric Control Suite is designed to deliver growth, combat fraud, and create a competitive advantage. The suite offers powerful tools such as the Fuse, which closes the attribution gap by trusting your analytics, and Content Monitoring, which ensures brand safety. The Block & Filter tool also stops fraudulent traffic, while Opportunity Discovery uncovers publisher opportunities before your competition does.
The PartnerCentric Advantage
PartnerCentric's performance agency technology-enabled services provide a unique advantage through data-driven insights and strategies that drive results. With a commitment to transparency and partner compliance, PartnerCentric helps brands mitigate fraud and ensure a safe place to play. Furthermore, their ROI-driven approach has been proven to deliver accelerated growth, as evidenced by a leading digital healthcare brand's 100.3% MoM revenue increase.
Recognized as a Top 1000 Global Company
PartnerCentric's expertise in affiliate marketing has been recognized by Clutch, who named them among their Top 1000 Global Companies for 2022. The performance agency also frequently contributes to industry thought leadership, as evidenced by recent topics such as "What's Trust Got to Do With It?" in affiliate and performance marketing and the importance of outsourcing affiliate marketing management.
Whether you're looking to optimize and grow an existing affiliate program or experience the affiliate channel for the first time, PartnerCentric is committed to your success. With technology-enabled affiliate management services, you can achieve measurable and scalable ROI through meaningful affiliate partnerships that are always the right fit.

In order to develop distinctive and effective solutions for their clients, Kobe Digital, a full-service performance marketing business, integrates web design and performance marketing skills. Kobe Digital has a team of seasoned specialists who can offer custom campaigns that link brands with their audiences, generating more interest, leads, and sales.
Kobe Digital performance agency provides a complete range of services, from video production to brand identity, to help businesses achieve their goals. Kobe Digital's media solutions are effective and new. They focus on direct response advertising and use social media, search, display, video, programmatic, and email to reach people and get results.
Kobe Design provides design and development services that create stunning and functional websites and apps. Whether undergoing a digital transformation or just needing a brand refresh, Kobe Design can help organizations achieve their key business objectives and stay ahead of the curve.
Agency, the video production arm of Kobe Digital, helps brands tell their stories online through compelling video content. With an objective-driven approach, Kobe Studios produces optimized video assets that meet specific business objectives, maximizing return on ad spend, boosting customer engagement, or achieving viral notoriety.
Kobe Digital combines design (UI/UX), video production, and others performance marketing experience to give businesses seeking performance marketing services a one-stop shop for creative solutions. With a focus on direct-response advertising and a team of experienced professionals, Kobe Digital is the perfect partner for businesses looking to achieve their goals.

Loud Mouth Media is a top-performing digital performance marketing agency with a strong presence in the UK, with offices in Belfast, Dublin, London, and Glasgow. They have earned the distinction of being a Google Premier Partner, placing them in the UK's top 3% of agencies.
Their services range from digital strategy, search, SEO, display, video, social advertising, ecommerce, and performance creative to conversion rate optimization. These specialisms are designed to help clients grow and dominate their digital presence through innovative, cost-effective campaigns.
With a focus on digital advertising, Loud Mouth Media's team of experts understands the needs of customers and businesses alike, delivering results that matter. Whether boosting ROI through effective digital strategy or driving growth with high-quality video ads, Loud Mouth Media has the skills and experience to deliver.

Performics is a leading performance marketing agency, part of Publicis Groupe, the world's third-largest communications group. With a global presence in 57 countries and over 3400 experts, Performics provides end-to-end solutions for digital media, content creation and optimization, planning, insights, and technology. The performance agency offers various services, including Performance Media, Performance Content, Planning & Insights, Analytics & Technology, and Performance Consulting, all geared toward unlocking brand relevance and driving business outcomes.
Driving Results with Performance Marketing
Performics takes a results-driven approach to performance marketing, leveraging its expertise to drive results for its clients. The performance agency's focus on uncovering intent, and its ability to buy media, create content and optimize brand experiences, have made it a leader in the industry. With over 250 clients, including Allstate, Lenovo, H&M, Verizon, and Kellogg's, Performics has a proven track record of delivering tangible results and has been recognized as a leader by the Forrester Wave™: Search Marketing Agencies, Q4 2017.
The Power of Intent Lab
Performics' Intent Lab is at the forefront of marketing research and innovation, uncovering insights into consumer intent to drive effective marketing strategies. For example, the lab's latest study on holiday shoppers provides valuable insights into how to engage consumers during the busy holiday season. With its focus on driving results and its commitment to innovation, Performics is well-positioned to help brands unlock their full potential in the competitive world of performance marketing.
Performics can be useful if you want to advance your efforts in performance marketing. With its global coverage and local expertise, Performics can comprehensively audit your current marketing efforts and provide recommendations for improvement. So why wait? Request an audit today and discover the full potential of your marketing campaigns.
5 Performance Marketing Agency's Case Studies
The use of a new approach to promotion has led to its growing popularity with hundreds of agencies. Performance marketing is effective because service and product providers can optimize basic workflows. Lead generation is now completed with minimal effort, and analysis of the results allows you to get acquainted with the achievements of competitors and draw sound conclusions. Market research helps to identify leverage to increase the demand for services or products. Many agencies have succeeded in achieving this goal, but not every case deserves attention. We have selected five successful examples of the application of Performance Marketing.
Attract traffic using bids
The Honest Company offers a wide range of products for home and child care. Distribution of advertising on US websites was used to stimulate the growth of online sales. They decided to implement a performance marketing strategy through Google Ads.
Experiments with the advertising campaign increased the return on ROAS assets by 47%. In addition, significant time savings (about 50%) were achieved when analyzing the results of displaying new ads through Google Ads.
To increase the return on ROAS assets, research was conducted on the advertising campaign. The evaluation of efficiency was performed based on the results obtained by the following methods:
Assignment of bets.
Improvement of landing web pages.
Completion of advertising texts.
Testing new ads yielded comprehensive information on conversion rates – all decisions about relevant innovations were made based on actual information. The data allowed us to assess the effectiveness of the campaign and properly allocate the budget.
Brand health and profitability indicators: methods of improvement
Catalyst tested and evaluated the results of a new advertising campaign for a Fortune 500 corporation. Attracting potential customers was done by increasing the value of the products. Testing the new advertising campaign made it possible to improve ROAS and increase brand health by 20%.
Achieving this goal is carried out through a unique approach, which is divided into three main phases:
Collection of data and statistics from the media.
Quantitative assessment of major media channels.
Performing optimization for budget redistribution.
The successful implementation of modern cases to increase profitability guarantees a positive result. Stimulating growth and focusing on long-term cooperation with consumers both contribute to achieving this goal.
A global campaign to generate demand
In this example, the intent of implementing a performance marketing strategy was to generate demand for the services of a well-known agency. Matterport, which produces immersive business applications, has achieved the desired results. Improving the quality of attracted customers will stimulate increased demand for applications.
As a result of the work on major social Internet sites, it was possible to increase site traffic by 58% and conversion rate by 52%. The collaboration affected the SQL conversion rate (64%).
The choice of an integrated marketing campaign has combined the creation of demand and raising awareness. Implementing this new strategy has positively impacted the sales cycle, increasing the number of leads and updating the target web pages.
Blue Yarn Media has taken over the sales department and increased staff efficiency.
Increased coverage and increased sales of consumer electronics
Another global Fortune 500 consumer electronics brand has used Catalyst. Increasing the return on investment in advertising was chosen as the main goal. Working with potential buyers accelerated the purchasing process (by 63%), increased profitability (by 119%) and increased order volume (by 76%).
To increase the indicators, the following strategies were used:
Retargeting.
Cross-selling.
Sponsored advertising.
The campaign attracted the attention of ordinary buyers on the Amazon site, stimulated an increase in demand, and increased coverage (visits to promoted ads). This result was achieved through the use of the DSP strategy.
Advertising of the range and its impact on the number of visits
Apple, a German product vendor, has used a performance marketing strategy to increase offline sales using online tools, with positive results. Results: CTR growth of 81% (desktop computers) and 99% (mobile version). The appearance of advertisements about the available range increased the number of visits to the agency's web pages. To achieve this goal, experts have relied on advertising for available products. The approach has paid off by combining the interests of online and offline shoppers. The goods were purchased at physical GRAVIS store locations.
Conclusion
The top 15 performance marketing agencies listed above are the cream of the crop, each founded on a unique combination of expertise, personalized approach, and innovative solutions. These agencies execute and appreciate the difference a strong marketing strategy can make, and they're passionate about helping businesses succeed. From portfolios that showcase a variety of luxury niches to podcasts that delve into the latest industry trends, these agencies offer a wealth of resources to help clients stay ahead of the curve. With a focus on executing creative campaigns and improving CR through analyzing UX and CX, these agencies can easily tackle even the most difficult marketing challenges. As we look to the future, the exclusive combination of strategy, technology, and execution offered by these agencies will set the standard for success. With Plerdy's help, businesses can feel confident in choosing the right agency for their needs and execute a successful marketing plan to drive results and growth for years.