In the fast-paced world of e-commerce, abandoned shopping carts are a dangerous adversary. It's time to fight back and recover those lost sales with the top 11 Shopify abandoned cart apps of 2023. These powerful tools are designed to:
Re-engage potential customers with eye-catching emails 📧
Offer irresistible incentives and discounts 💸
Provide a seamless, user-friendly experience (UX) 🌟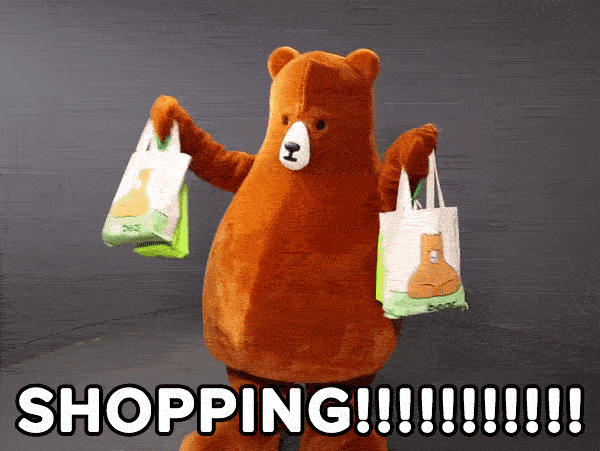 Top 11 Apps to Crush Cart Abandonment 🚀
In this article, we'll dive deep into the features, pricing, and benefits of your Shopify store's best-abandoned cart apps. These handpicked solutions are your secret weapons for tackling cart abandonment head-on.
Before you leave, don't forget to check out Plerdy – a powerful heatmap and user behavior analytics tool to optimize your store's conversion rates. By understanding your customers' needs, Plerdy helps you create a tailored shopping experience that keeps them coming back for more! 🔥🛍️
Take action now and equip your store with the ultimately abandoned cart recovery arsenal!
Why do people abandon their shopping carts?
Have you ever wondered why people abandon shopping carts? As a Shopify store owner, it's crucial to understand the reasons behind cart abandonment to nip it in the bud. Here are some key factors that drive customers to ditch their virtual baskets:
Unexpected shipping costs 📦
Complicated checkout process 🤯
Security concerns 🔒
Better deals elsewhere 💸
Just window shopping 🛍️
To counteract these hurdles, Shopify abandoned cart apps help you create an irresistible shopping experience for your customers. You can keep shoppers hooked and boost your revenue by offering tailored incentives, streamlining checkout, and ensuring top-notch security. So, don't let cart abandonment rain on your parade – with the right tools in your arsenal, you'll be sailing through calm seas toward e-commerce success!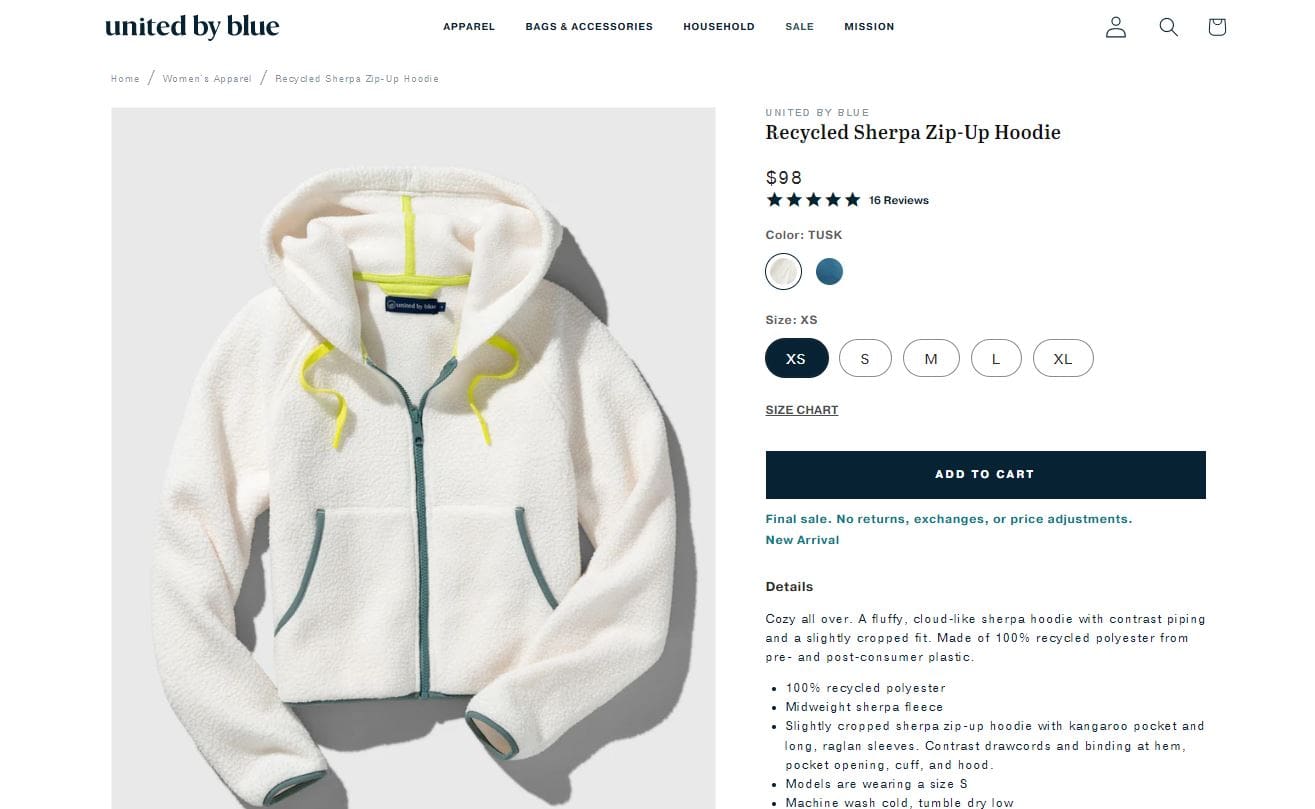 Why should you use abandoned cart apps on Shopify?
Abandoned cart apps on Shopify are game-changers, helping you tackle cart abandonment and skyrocket your sales. Here's why you should jump on the bandwagon:
Re-engage customers with timely, personalized emails 📩
Entice them with exclusive offers and deals 🎁
Simplify the checkout process for a seamless experience 🛍️
You'll reel in hesitant shoppers by leveraging these powerful tools, turning abandoned carts into completed purchases. So, don't let potential sales slip through your fingers – grab the bull by the horns and give your Shopify store a revenue-boosting edge with top-tier abandoned cart apps!
How to Recover Abandoned Shopify Carts
Looking to recover abandoned Shopify carts like a pro? Roll up your sleeves and follow these tried-and-true tactics, bolstered by top-notch Shopify abandoned cart apps:
Craft irresistible email reminders that hit the sweet spot 📧
Offer tailored discounts and incentives to sweeten the deal 🍭
Streamline your checkout process for a frictionless experience 🌟
Armed with these strategies, you'll be cooking with gas, turning potential lost sales into golden opportunities. Using the might of state-of-the-art Shopify abandoned cart applications, you can win back customers and design a buying experience that encourages repeat business. So, seize the day and transform your Shopify store into an e-commerce powerhouse, leaving cart abandonment in the dust and rocketing your revenue sky-high!
Plerdy Helps Shopify Stores

Shopify merchants, listen up! Plerdy Helps Shopify Stores turn the tables on cart abandonment, transforming lost sales into lucrative opportunities. This top-tier app goes above and beyond, offering a dynamic toolkit that will:
Capture customers' attention with personalized email reminders 💌
Entice them with tailored discounts and offers 🎁
Simplify the checkout process, ensuring a smooth and delightful experience 🛍️
The secret sauce? Plerdy's robust analytics and heatmap functionality. By tracking user behavior, Plerdy uncovers invaluable insights that empower you to make data-driven improvements to your store. When you optimize your customer journey, you'll see those pesky abandoned carts become a thing of the past.
So, take the plunge and supercharge your Shopify store with Plerdy. Say goodbye to cart abandonment woes and hello to a thriving e-commerce business. With Plerdy on your side, you'll be laughing all the way to the bank!
List of the Best 11 Shopify Abandoned Cart App
Shopify store owners, it's time to pull up your socks and tackle cart abandonment head-on! Our expert-curated list of top-notch abandoned cart apps will revamp your strategy, putting those lost sales back in your pocket. Don't miss the boat – explore these tried-and-true Shopify apps to keep your customers hooked and your revenue soaring. 🚀💰

You understand that cart abandonment is one of the biggest challenges for e-commerce businesses. Wisepops is one of the best Shopify abandoned cart apps that solve this problem. It offers powerful onsite marketing campaigns to enhance visitors' experience and increase website conversions. Wisepops offers a combination of conversion and marketing techniques in one app to make website experiences more personalized. Whether you want to build your email or SMS list, increase sales, or reduce cart abandonment, Wisepops has all the popups you need. The app provides unlimited popups, bars, embeds, and onsite notification feeds. With over 60 pre-made campaign templates, Wisepops offers popups for sales, unique discount codes, and cart recovery.
Moreover, contextual targeting helps to reach the right customers, while A/B testing and analytics monitor and improve performance. Wisepops offers a 14-day free trial, and pricing starts at $49 per month, depending on the page views. Wisepops has worked with 1,600 brands in 53 countries, delivering two billion personalized onsite messages annually. With Wisepops Shopify abandoned cart app, you also can convert visitors into loyal customers and supercharge your business's growth.

Tidio Shopify abandoned cart app is the finest platform for small and medium-sized businesses aiming to boost sales through first-rate customer service. With the aid of this cutting-edge technology, website consultants, professionals, and owners can convert more website visitors into paying consumers. Tidio's in-app messaging technology enables users to interact with consumers in real-time, respond to their issues swiftly, and make product recommendations based on their prior purchases and other behaviors. Also, Shopify abandoned the cart app; up to 47% of basic responses on shipping, order status, or product availability are automated by the technology, freeing up agents to advise on more complex issues. By the use of sales chatbots and prompts and discounts, Tidio's users may increase website traffic and move customers farther down the sales funnel. Tidio's intelligent ticketing system, in addition to its other capabilities, enables customers to handle more issues, decrease wait times through automation and accurate statistics, and better manage the number of incoming requests. Tidio Shopify abandoned cart app is most compatible with e-commerce technologies and platforms, making it the perfect choice for online retailers. These include WordPress, Google Analytics, Klaviyo, Shopify, and more platforms. Because of its user-friendly interface and cost-free basic plan that is valid forever, Tidio is a well-liked choice for businesses who want to offer excellent support.

Carti Abandoned is the best-abandoned cart software for Shopify. This solution is ideal for companies to contact leads who have abandoned their online shopping carts to regain lost sales. Businesses can quickly differentiate their goods by customizing the shopping experience. Data-driven personalization features enable user engagement, financial gains, and increased commercial potential.
Carti Abandoned has a good user satisfaction rate, which attests to the program's value. Many consumers have claimed that Glood.AI, the business behind Carti Abandoned, is responsible for up to 23% of their store's sales. Because of Glood.provision AI's of over 10 billion uniquely personalized experiences across five thousand online retailers, reaching millions of buyers. Clients have experienced a three- to fivefold boost in conversion rates.
Businesses now have access to a wide range of solutions that improve the purchasing experience for customers thanks to Carti Abandoned. Such useful additions include checkout upsells and promos, targeted advertising, and tailored product recommendations. The app offers a consistent user experience across all media and is simple to integrate into any current technological infrastructure.

With Recart more than 13,000 Shopify brands using our fully-managed service, Recart has helped them achieve an average ROI of 36.8X and increase revenue by 14-33%. With Recart, you can get a dedicated Customer Success Manager (CSM) to help you build, implement, and optimize your text-marketing strategy from day one. Our free trial includes custom website pop-ups, five automation, like welcome flows and abandoned carts, tactical SMS campaigns, and weekly reporting. We make SMS marketing simple by taking care of everything for you, including custom popups for desktop and mobile, automation to welcome subscribers, rescue abandoned carts, and drive reorders, campaign templates for promotions, events, and holidays, built-in compliance, real-time analytics, and 7-day-click attribution for sales. Our pricing plans include a 21-day free trial, starting at $299 per month for our Starter plan and going up to $999 monthly for our Scale plan. With Recart, you get all the tools you need to grow your marketing lists, automate flows and revenue, and scale your business.
A game-changing tool called Carti Abandoned could aid companies in recouping wasted revenue, improving conversion rates, and spurring growth. Requesting a demo as soon as possible is the best method to learn more.

AVADA is the best Shopify abandoned cart app available in the market. It is an outstanding solution for merchants that target converting visitors/leads and building long-term customer relationships. AVADA Email Marketing, SMS, and Pop-ups let you follow up and convert your customers via omnichannel, including email marketing, SMS, push notifications, and WhatsApp. AVADA provides features such as smart email, automation, mass email, newsletter, SMS marketing, sales popup forms, segment audience, advanced reports, campaign monitor, spin-to-win, and push notifications. AVADA is designed to help merchants in capturing leads via popups and forms. The app offers various email marketing templates such as recart templates, fire push templates, and shipment. Merchants can also personalize their contacts through segmentation, product recommendation, and order creation SMS. AVADA Shopify abandoned cart app offers three pricing plans – FREE, PRO, and ADVANCED – with a 14-day free trial. AVADA's pricing plans include unlimited contacts and emails sent, unlimited automation flows, all email templates, SMS, WhatsApp, branding removable, and email & chat support. AVADA is a top-rated marketing automation platform specialized for eCommerce with over 70,000+ trusted merchants.

With the help of customized web push notifications, PushOwl, the nice Shopify abandoned cart tool, enables businesses to recover abandoned carts and increase sales easily. PushOwl's web push notifications allow stores to quickly and easily sign up new subscribers without the need for sensitive data like email addresses or phone numbers. With the help of this service, businesses may send notifications about their goods and deals right to the screens of the devices used by their subscribers, increasing sales and customer conversion. Online push notifications are the ideal marketing technique for rapidly capturing and promoting to anonymous shoppers, and PushOwl assists in turning those anonymous shoppers into clients to increase revenue.
PushOwl distinguishes itself from other Shopify abandoned cart apps with several features. For instance, customers may create a web push campaign using Campaign Builder in a matter of minutes and instantly collect subscribers utilizing the native opt-in. The solution also enables businesses to understand client behavior and personalize their marketing by recovering abandoned carts simply by turning on the automatic sequence. Additionally, PushOwl's potent reporting tool assists in monitoring the effectiveness of web push marketing efforts. Finally, businesses can test the app during the 14-day free trial before choosing which package to utilize. As a result, PushOwl is a trustworthy and efficient Shopify abandoned cart app that companies can use to recover abandoned carts.

Businesses of all sizes can benefit from using Omnisend, as it is the finest Shopify abandoned cart app. Omnisend is an integrated email marketing and short message service that helps organizations automate marketing and sales processes and maintain client relationships. The app's built-in automation, such as those for new users and for shoppers who have abandoned their carts, can increase conversion rates while cutting down on manual labor. Omnisend also provides popups for email collection, which may be used to expand a company's subscriber base. Exit intent, sign-up pages, and a spin-to-win game are all a part of this function.
Omnisend's Christmas email templates are adaptable and simple for any device. Businesses can use email and SMS to remind customers to complete their purchases, recover items from abandoned carts, and more. The app's over 20 marketing automation library streamlines tailoring marketing communications to each customer. Omnisend Shopify abandoned cart app has a free, standard, and pro plan available. Omnisend's Free Plan allows organizations to send up to 500 emails per month and 60 global SMS messages to 250 contacts on an infinite list size. Extras like dedicated customer success managers, in-depth analytics, and round-the-clock priority service are available to paying customers of the Basic and Pro tiers.

CareCart is the premier Shopify app for recovering abandoned carts and increasing conversion rates, so let me welcome you. This code-free plug-and-play cart guard prompts shoppers to finish their carts. An animated favicon and custom text in the browser's title bar can help bring back clients who have abandoned their shopping carts.
More than 5,300 reviewers have given CareCart a perfect score of 5 stars. Some of our clients, like Starsportus and Sprottles, have reported over €2,000 in revenue from using our app within the first three months of its release. Email capture, automated recovery emails, online push alerts, live sales popups, social proof, and a countdown timer are some of the many useful features this simple yet powerful tool offers.
We've developed the Facebook Chat and Abandoned Cart App to reach over 2 billion monthly active users and recover abandoned shopping carts. Live chat allows businesses to interact with their customers in real-time, significantly boosting sales. The Facebook Chat Subscribers List is available to our clients with a single click, increasing their open rate by 85%. More than 50,000 companies have benefited from our app, which has helped them earn over $820 million in income. So give CareCart a shot today and see how we can help you boost conversions and reduce cart abandonment.

With Shopify abandoned cart app, you can prevent cart abandonment with instant order recovery notifications and real-time order analysis technology. It's extremely easy to set up and use, so you can start recovering abandoned orders immediately.
Abandon Aid has been well received by Shopify specialists, experts, and businesses, with an overall rating of 4.7 out of 5 stars based on 193 reviews. It offers a 7-day free trial to test it out risk-free.
Some users have reported issues with the app, such as the installation not working or difficulty getting a response from customer support. However, many others have praised its effectiveness in recovering lost sales and the great customer service they received.
For only $10/month, you can use Abandon Aid to recover lost sales and increase your revenue. All charges are billed in USD, with recurring and usage-based charges billed every 30 days. So don't let your abandoned carts go to waste – try Abandon Aid by Coolence today!

Retainful is the best Shopify tool for automating eCommerce email marketing, boosting sales, and recovering abandoned carts. WooCommerce, Shopify (including Shopify Plus), Bigcommerce, and other future shopping cart solutions are compatible. Retainful has been used by more than 14,000 eCommerce merchants in more than 100 countries, generating over $600 million in revenue. Some available pre-built workflows include abandoned basket emails, order follow-up emails, thank you emails, win-back emails, welcome emails, coupons for the next purchase, referrals, and pop-ups. You can design customized automation processes to send timely, pertinent communications to your clientele with the aid of the customer journey builder. You can guide customers through distinctive automation channels by using the trigger rules, customer rules, and path splits offered by the customer journey builder, which will increase conversion rates. It is possible to integrate MailChimp, HubSpot, ConvertKit, Active Campaign, MailerLite, and SendinBluee, among other well-known services. You can get going immediately with Retainful's ready-made templates, which have been proven to increase click-through rates. Shopify abandoned cart app is risk-free to sign up right away without disclosing your credit card information, and if you have any questions, you can always request a demonstration.

As a Shopify business owner, you know how frustrating it can be when customers add items to their cart but never complete the checkout process. With Smart Cart Recovery, the Shopify abandoned cart app, you can recover those lost sales effortlessly. This app allows you to follow up with your customers based on their referral source in an easy-to-use drag-and-drop interface. The Facebook Messenger integration allows you to create referral-based email sequences to win back customers and supercharge your cart recovery. The queue function allows you to sequence your recovery for all your previously abandoned orders from day one. This tool even provides a free 14-day trial, making it easy to see the value it can provide for your business. Referral-based recovery sequences make it easier to recover your abandoned order, and the Facebook Messenger integration can supercharge your recovery sequence with the added benefit of connecting with your customers on an active platform. Try Smart Cart Recovery and join the satisfied customers who have left positive reviews.
Bottom Line
The 11 best Shopify abandoned cart apps of 2023 are your secret weapons to engage customers, recapture lost sales, and boost your e-commerce success. With just a few minutes of reading, you've discovered top-notch solutions that will help you:
Send hot, attention-grabbing email reminders 📧
Offer irresistible discounts and rewards 🎁
Customize checkout experiences for maximum conversion 🌟
From Adoric to Spurit, these apps offer various features and options to cater to your store's unique needs. So, choose wisely and watch your sales soar like a rocket! 🚀
Ready to crank up your revenue even more? Don't forget to give Plerdy a spin – this powerful heatmap and user behavior analytics tool will help you create a shopping experience that your visitors can't resist. With Plerdy in your corner, you'll transform your Shopify store into a well-oiled selling machine that leaves cart abandonment in the dust. So, don't delay – dive into the world of top-tier Shopify abandoned cart apps and start reeling in those elusive sales today!