Hello, e-commerce entrepreneurs! Are you looking for ways to boost your Shopify dropshipping game in 2023? Look no further than our list of "11 Best dropshipping apps for Shopify in 2023"! These apps are designed to simplify your business operations, from automating order fulfillment to inventory management.
These apps aim to help you save time and money, allowing you to focus on growing your e-commerce business. But, as we all know, your Shopify store must be data-driven to succeed. That's where Plerdy comes in ?  By analyzing your store's UX and SEO. You can quickly obtain marketing data to stay ahead of your competitors. With this information, your campaigns may be effective.
So, let's dive into the world of dropshipping apps and take your Shopify business to the next level!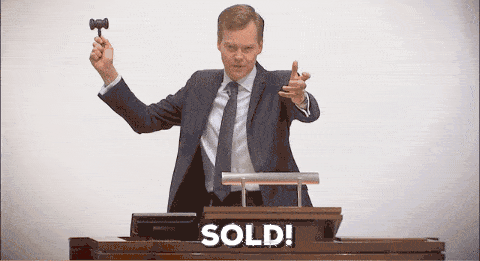 Plerdy Shopify App Helps Better Understanding Visitors
If your Shopify store needs to convert visitors into customers, you must find out why. Unfortunately, analyzing why users leave your store without data is hard. Plerdy is a powerful dropshipping app for Shopify that provides heatmap data and video sessions to show how users interact with your store. The app also includes SEO analysis, eCommerce tracking, and popup survey forms to help you collect emails and increase sales. With Plerdy, you can track all clicks, cursor moves, and scroll depth, view what each visitor does in your store with session replay, and survey customers to improve your store design, buttons, banners, and marketing campaigns.

Plerdy offers different pricing options depending on your store's pageviews and needs. The free option allows up to 2,000 page views/day, three heatmap views/day, 100 session replays, and one active popup form. The premium option costs $99/month or $950/year and includes unlimited pageviews/day, unlimited leads, and up to 10 active popup forms.
Plerdy has received 28 reviews and has an overall rating of 5 stars. Users have praised the app's ease of use and the quick and responsive support team. If you're serious about optimizing your store's performance, Plerdy is a tool you should consider using.
List of The Best 11 Dropshipping Apps For Shopify
After diving into the list of "11 Best dropshipping apps for Shopify in 2023", I must say it's the cream of the crop! As a seasoned drop shipper, I can attest to the importance of having the right apps in your arsenal to ensure success in e-commerce.
These apps are a game-changer for Shopify merchants who want to take their dropshipping business to the new summit. They offer advanced features such as order tracking, automated fulfillment, and inventory management, saving you time and money.
In a world of fierce competition, having the right dropshipping apps can mean the difference between success and failure. So, save time. Get your hands on these top-tier apps and start dominating the Shopify dropshipping scene!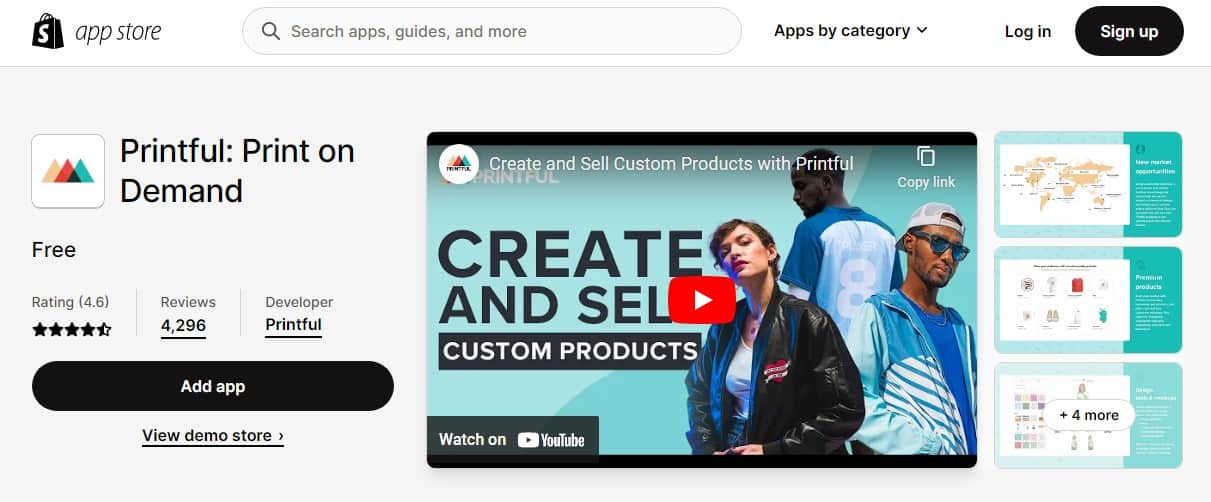 If you're looking for a Print on Demand dropshipping app for your Shopify store, Printful is a great choice. It's easy to use, free to sign up and offers high-quality products that will keep your customers returning for more. With Printful, you can sell custom products, such as t-shirts, wall art, and blankets, without worrying about inventory or fulfillment.
Printful's dropshipping Shopify app easy-to-use design tools allow you to create or upload your designs, and you only pay when an order arrives. They also offer custom branding with packaging, pack-ins, packing slips, and more. Printful's Premium and Pro plans offer even more features, such as a Custom Mockup Maker, Background Removal Tool, Promo Maker, free embroidery file digitization, and free premium stock images.
Also, with FREESHIPEUR, you can offer free shipping for orders of €500 or more, which is a great way to incentivize larger orders. Printful is one of the best dropshipping apps for Shopify, and with its affiliate program, you can earn commissions by referring new customers.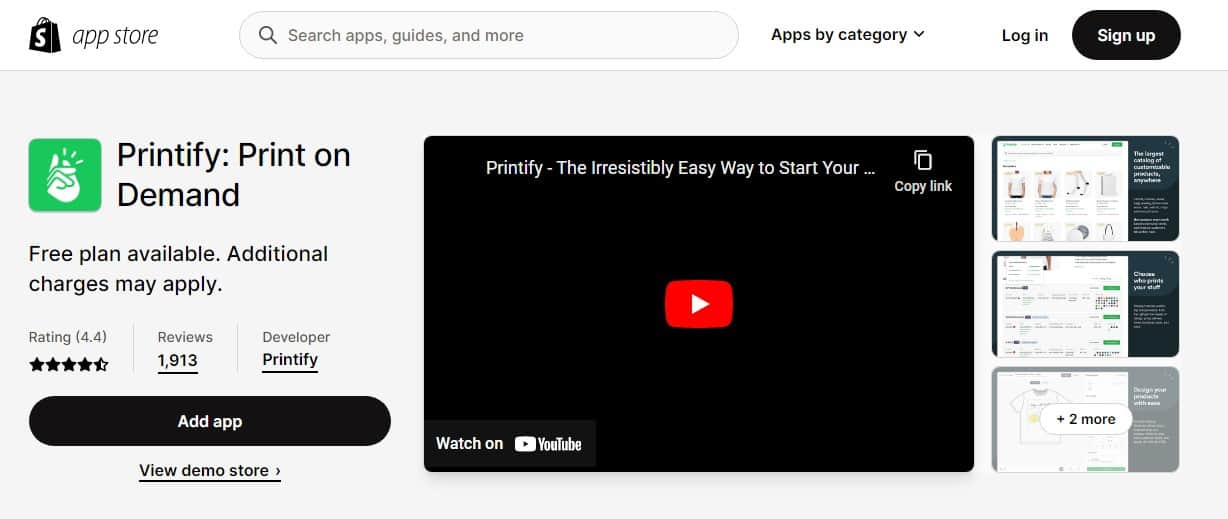 Printify is a dropshipping app that allows you to sell products worldwide. The process is straightforward: you design and sell the product, and Printify handles printing, packing, and shipping it to your customers. With Printify, you can customize a wide selection of products, from apparel to accessories, home decor, and more. The dropshipping Shopify app provides a free Mockup Generator that enables you to create one-of-a-kind designs to sell. You'll have access to a global network of print providers who will print, package, and ship your orders directly to your customers.
Printify stands out from its competitors because of the zero risks involved, as you don't have to buy stock upfront. The pricing is also very attractive as the product and shipping costs are billed only when a sale is made in your store. Additionally, you'll have access to merchant support 24/7.
With the free version, you can create five online stores with unlimited product designs, while the Premium version ($29/month) allows you to create ten online stores with up to 20% discount on all products.
Shopify + Print-On-Demand is the perfect integration to grow your online business. You can sell custom print-on-demand products on your Shopify site with Printify's super smooth integration. List products, track inventory, market your store, sell goods, and keep customers updated in just a few simple clicks. Dropshipping Shopify app is also the perfect platform for selling print-on-demand products, as it is affordable, customizable, and scalable. You'll have access to over 150 free and paid themes, unlimited product selling, and third-party integrations and plugins to help you succeed in your business.

Spreadr is dropshipping Shopify app that allows you to import and sync Amazon products to your Shopify store in just a few clicks. The best part is that you earn Amazon Associate sale commissions whenever a customer buys a product. The app makes it easy to curate products that complement your brand or add new categories that appeal to a broader audience. When you have more product pages with optimized descriptions, it leads to better SEO and traffic. With Spreadr, you can replace the "Add to cart" button with the "View on Amazon" button and keep both or anyone. You can also auto-sync price and availability with Amazon and use auto-tagging, geo-localization, and markup pricing. With three pricing tiers, Basic, Pro, and Gold, starting from $5 per month, you can enjoy unlimited product imports, auto-sync, Chrome Extension, analytics, and more. Spreadr dropshipping Shopify app has a 4.8 overall rating based on 1,319 reviews, and customers praise its fast, accurate and helpful customer service. Start your 7-day free trial today and experience the advantages of Spreadr for your Shopify store.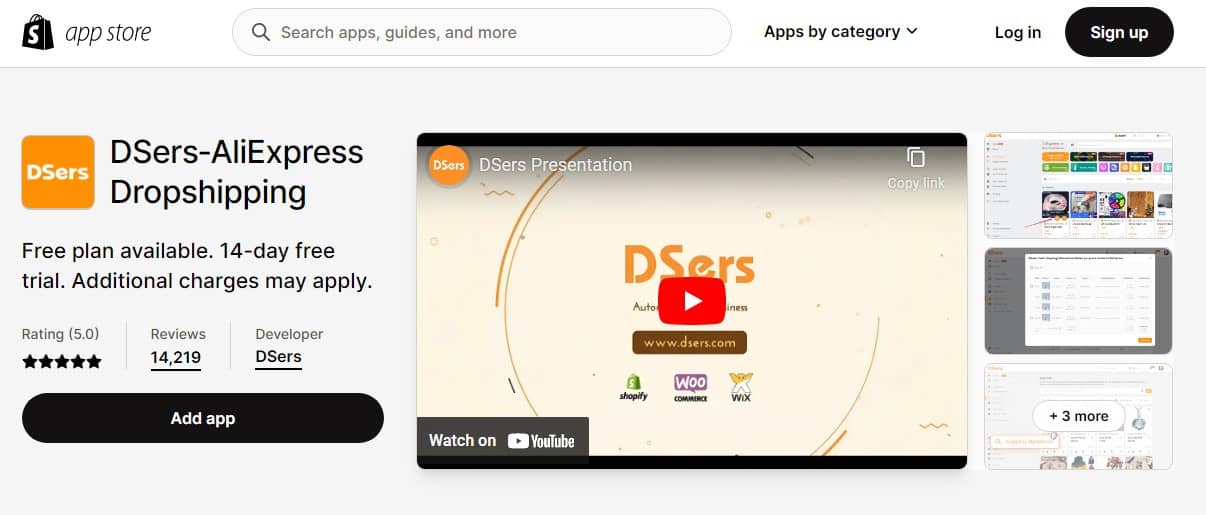 DSers is an AliExpress dropshipping Shopify app that makes it easy to place orders, manage suppliers, and fulfill customer orders. With over 1.2 million dropshipping users, DSers has helped many e-commerce stores start and scale.
DSers offers fast order placement, 24/7 customer service, and multiple store management across platforms like Shopify, WooCommerce, and Wix. It allows you to manage multiple suppliers for a single product, set shipping options, and sync tracking numbers to your boutique and PayPal. You can use DSers to select reliable and qualified suppliers, price your products with huge margins, and stay up-to-date on industry trends.
To start with AliExpress dropshipping with DSers, you can use the supplier optimizer to source and import products from qualified suppliers on AliExpress. You can also receive and sync store orders, place orders with AliExpress suppliers, and fulfill and track customer orders. DSers is an excellent option for anyone looking for a powerful and user-friendly dropshipping app for Shopify.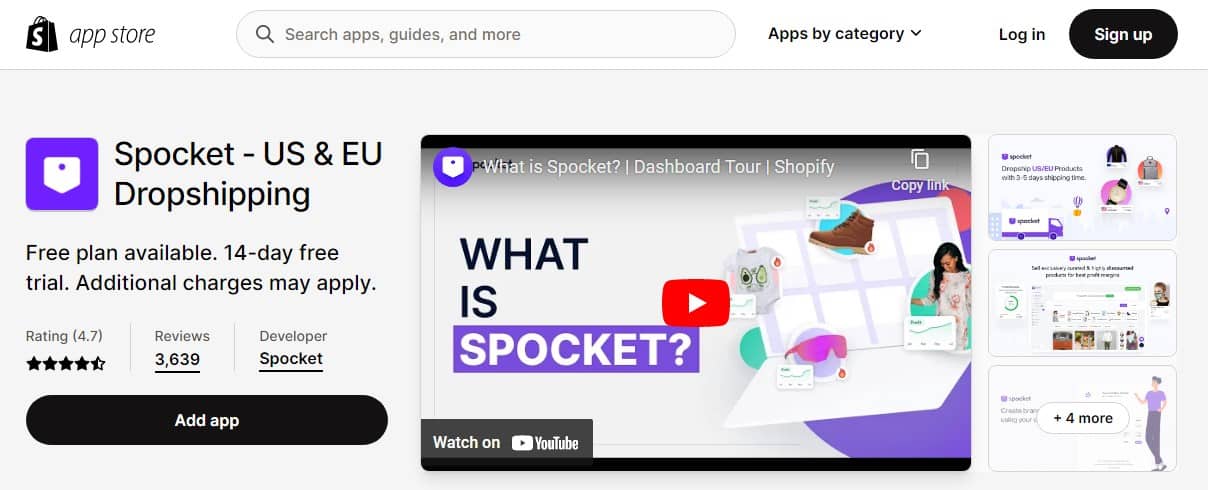 If you're running a dropshipping business, you always look for new ways to improve your processes and sell more products. One essential tool for Shopify store owners is Spocket, which helps you find fast-shipping goods from thousands of suppliers worldwide. This app provides you with winning products from the US, Europe, Canada, Asia, Australia, and Brazil and makes it easy to add them to your Shopify website with just a few clicks.
With the Spocket dropshipping Shopify app, you can search products from any website using reverse image search. You'll enjoy automated AliExpress dropshipping via API thanks to Spocket's official partnership with AliExpress. And, if you're looking for alternatives to Oberlo dropshipping app, drop shipping, or Dsers, Spocket is a great choice.
Spocket offers several pricing plans to meet your needs, from a free starter to the empire plan. With the Empire plan, you can add up to 10,000 unique and premium products, request specific products, and get a dedicated account manager. Plus, all charges are billed in USD, and you'll enjoy 24/7 customer support.
When you use Spocket, you'll have access to a vast catalog of over 5 million US/EU products, and you'll be able to automate your AliExpress dropshipping fully. With Spocket's branded invoicing feature, you can create a powerful brand and increase customer loyalty.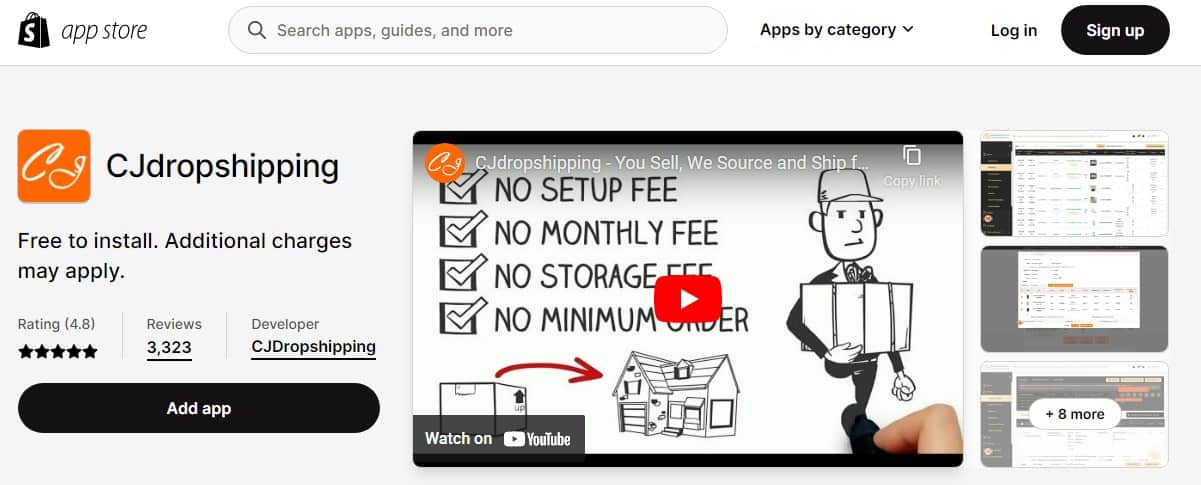 This dropshipping Shopify app offers a wide variety of features, including product sourcing and auto-listing, timely order fulfillment and delivery, and access to a qualified agent who is available 24/7 online. You can utilize CJ's big-data-powered system to find recommendations for popular products and use their marketing tools to boost your sales. Additionally, the app provides a range of goods at wholesale costs that are ready for listing in your store. Additionally, dropshipping services allow you to customize the products and packaging, and you can take advantage of quick local warehouse deliveries (generally 2-3 days).
CJDropshipping offers many features that you won't find in other apps. For instance, you can assess shipping costs and methods using the Shipping Calculation feature. Using the Google extension, you can also import product reviews and merchandise from 1688, Taobao, and AliExpress. Installing the app is free, but product fees and other services are charged separately. Numerous clients of CJDropshipping have left positive feedback, praising the company's personalized approach and top-notch customer support.
You can combine products using CJDropshipping to meet your needs, and your orders will automatically use the most efficient shipping method. It's a simple-to-use app that helps you grow your business quickly while saving you time. CJDropshipping is unquestionably a contender for the best Shopify affiliate app, and their round-the-clock support ensures that you can always contact someone if you need assistance.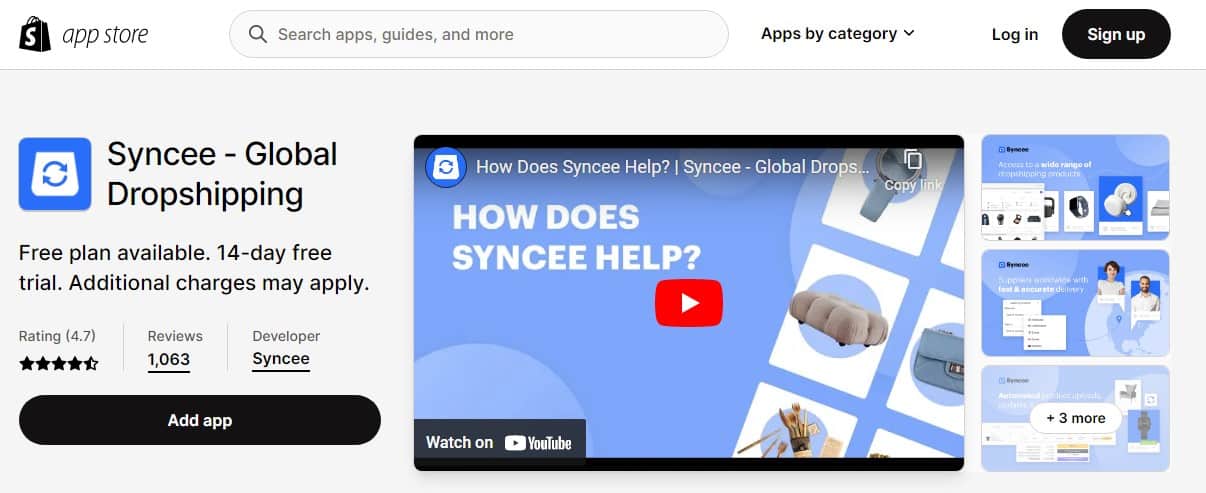 Syncee dropshipping Shopify app is the ultimate tool for retailers, specialists, and experts who want to add new products to their business without worrying about inventory, shipping, or production costs. With Syncee, you can discover over 6 million unique dropshipping products from over 12,000 trusted brands worldwide. Automate product uploads, updates, and order synchronization. Try Syncee for free for 14 days.
What sets Syncee apart is its focus on working with the best suppliers. Syncee only partners with verified and real suppliers worldwide, making it easy for you to start a dropshipping store without any upfront costs or risks. Whether you're a small business or a large enterprise, Syncee has everything you need to succeed in the competitive world of e-commerce.
Syncee offers many resources to help you grow your business, including integrations with all major e-commerce platforms like Shopify and BigCommerce. You can also sell on Syncee Marketplace as a supplier, bringing your products to a wider audience. Over 200,000 drop shippers trust Syncee just like you, so why not sign up and start exploring the world of dropshipping with Syncee today?

As a Shopify store owner, you may be looking for a way to increase your profits, and Dropshipmate may be the best Shopify dropshipping app to help you achieve this. This app allows you to import unlimited products from e-commerce websites such as AliExpress, Amazon, and eBay. This helps you to increase your inventory and, thus, your sales. Moreover, you can customize your products by editing their titles, descriptions, weight, tags, and pricing to fit your store's branding.
With Dropshipmate, you can fulfill your orders with one click and notify your customers easily. It automates your order fulfillment process, making it a seamless experience for you and your customers. Dropshipmate offers a three-day free trial and a monthly fee of $15 for the Standard and $30 for the Enterprise plans.
Dropshipmate is perfect for Shopify store owners wishing to earn additional income by dropshipping with sites like AliExpress, Amazon, eBay, Alibaba, Dhgate, Walmart, and many others. With over 84 reviews, most customers are satisfied with the quality of customer service offered by the team, especially Rajendra, who is mentioned in some of the reviews as patient and able to resolve issues quickly.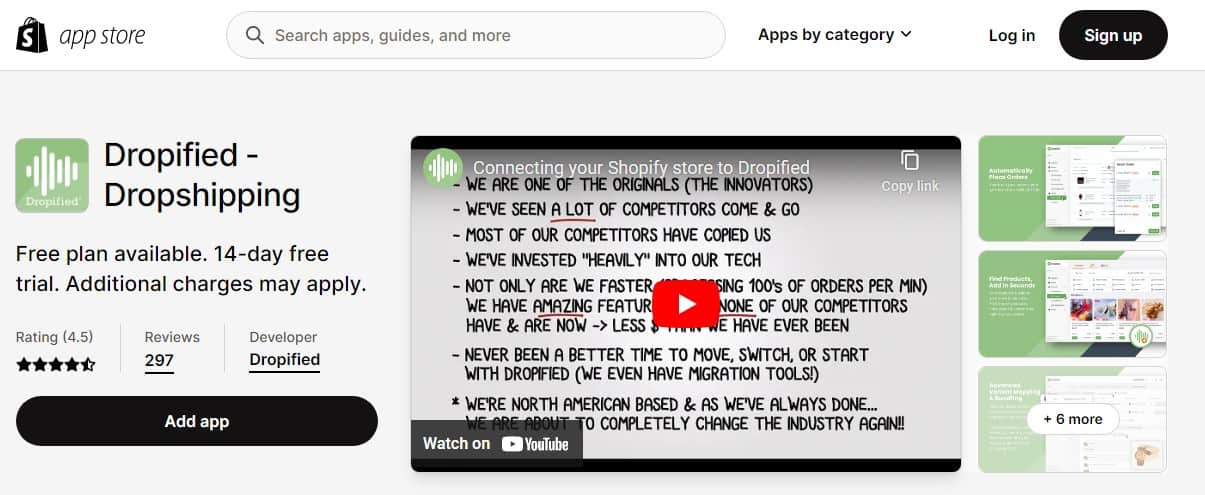 Dropshipping has become increasingly popular over the past few years. With the best Shopify app, Dropified, it has become easier to find and sell products you can dropship. Dropified helps website specialists, experts, and businesses add clients. You can add dropshipping products from thousands of suppliers, import high-margin products that you can dropship into your store, and fulfill customer orders in seconds, automatically sending tracking info. Dropified is a fully automated dropshipping app that makes sourcing, selling, and fulfilling your products through your Shopify store easy and truly hands-free. You can find dropshipping suppliers and add products directly to your Shopify dropshipping store to start selling immediately. With the app, you won't have to worry about warehousing, keeping inventory in your home, or packaging and shipping products. Dropified handles all of this for you. The pricing for Dropified is simple, with a 14-day free trial for the free plan, a $47/month PRO plan, and a $97/month ELITE plan.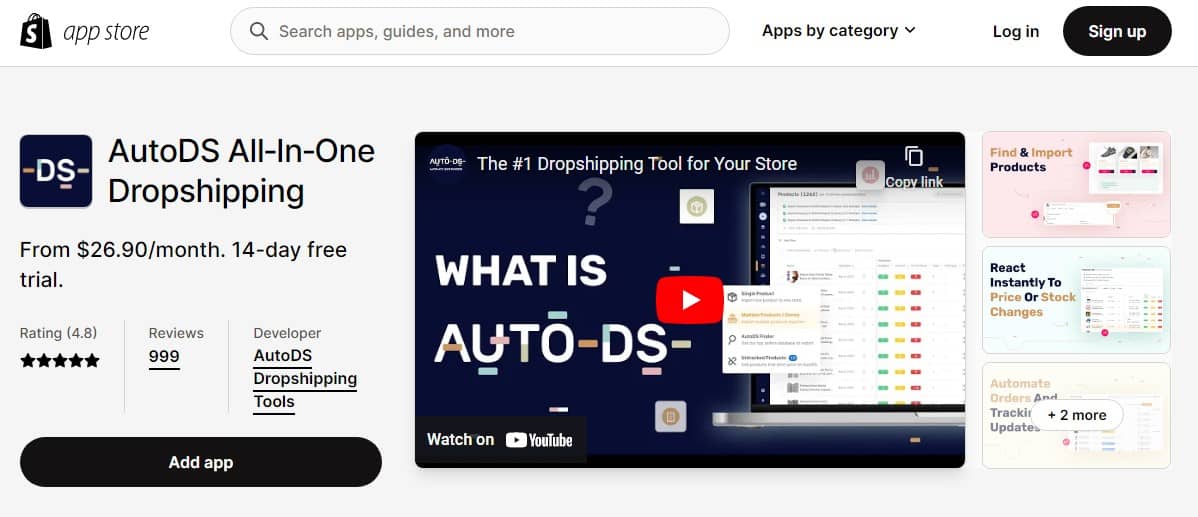 With this dropshipping Shopify app, you can save time finding and importing products and fulfilling orders from over 25 global suppliers, including Amazon, Alibaba, CjDropshipping, Walmart, and AliExpress. Over 25,000 drop-shippers use this app to automate everything from product imports to order fulfillment, product page edits, and automatic price and stock syncing. Choose from millions of products to import to your Shopify store with a click. Enjoy 24/7 pricing and stock monitoring – no need to update them yourself. AutoDS also automatically fulfills dropshipping orders, even when away from your computer. Smart product optimization includes images, prices, titles, and descriptions. You can see a full overview of your business: sales, revenue, bestsellers, and more. With pricing starting from just $26.90 per month, this app is the best Shopify app to grow your website, whether you are a specialist, expert, or a business.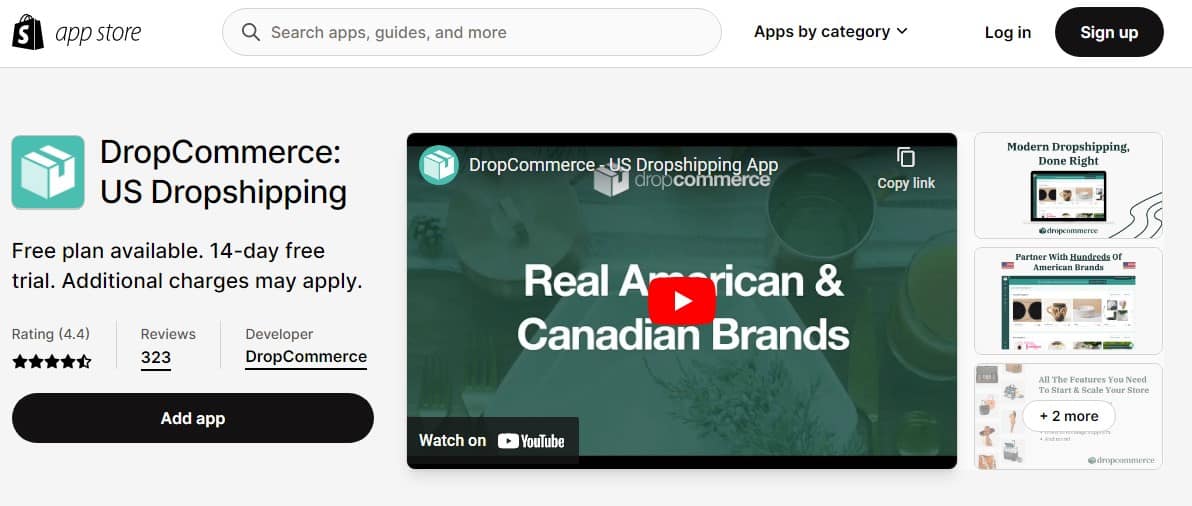 The DropCommerce Shopify app lets you forget everything you know about dropshipping. Their US-based suppliers offer fast fulfillment and high-quality products, allowing you to build a sustainable US dropshipping business without the risk.
Stop disappointing customers with unreliable overseas shipping. With DropCommerce, all suppliers are real brands shipping from the US or Canada. This means fast, reliable shipping and order tracking, leading to happier customers, more sales, and fewer headaches.
Learn to trust again with DropCommerce. They guarantee your orders, meaning that your order is delivered, or they'll refund you out of their pocket. Their world-class customer support team is ready to help you build your business.
DropCommerce dropshipping Shopify app offers high-quality products from North-American suppliers. Real brands deliver your orders in 2-7 days. Moreover, DropCommerce guarantees your order delivery or a full refund.
With a curated selection and high-quality suppliers, you can count on DropCommerce to help you build a successful dropshipping business. They offer branded invoicing, no transaction fees, and a 14-day free trial. Join DropCommerce today and see the difference for yourself.
Bottom line
Choosing the right dropshipping app for your Shopify store is key to increasing your conversion rate and boosting sales. After exploring our guide of the top 11 recommended and featured apps, you can pick the one that best fits your needs and category. Remember to follow the pros and cons, read user reviews, and install the app to test it yourself. And if you want to take your optimization to the next level, partner with Plerdy to identify where users need clarification, optimize your website's interface, and increase your chances of converting more customers. Take advantage of discounts and explore the beauty and fashion things Plerdy can offer your business.