Ready to skyrocket your Shopify store's sales in 2023? Look no further! In this article, we've compiled the 24 best Shopify apps to help you increase your sales and revenue. From boosting your website's search engine optimization to optimizing your product pages and customer service, these apps are guaranteed to take your e-commerce store to the next summit. Plus, with features like advanced analytics and email marketing automation, you'll have everything you need to build a loyal customer base and drive repeat sales. Don't wait – check out our top picks today and start optimizing your online store ?? like a pro!
List of 24 Best Shopify Apps to Increase Sales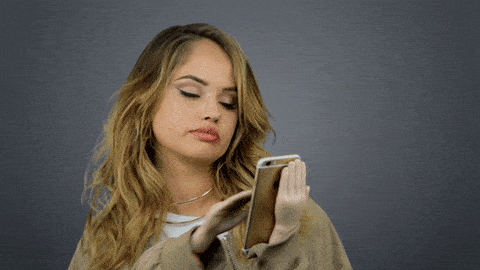 When it comes to boosting your Shopify store's sales, you can't just sit back and wait for customers to come flocking in like sheep to a pen. That's where the "24 Best Shopify Apps to Increase Sales in 2023" list comes in like a knight in shining armor. So don't be square and check out this list pronto to take your sales game to the next level!

Plerdy is a powerful analytics Shopify app that can help Shopify stores improve performance and, ultimately, and increase sales. This app has a heatmap, session replay, SEO analysis, eCommerce tracking, and popup surveys. The heatmap function tracks user clicks, cursor movement, and scroll depth, giving businesses an idea of what catches visitors' attention on their websites. Meanwhile, session replay allows website owners to view what visitors do on their site. Plerdy's popup feature lets businesses survey customers, collect emails, and offer discounts, helping increase sales and exit intent. SEO analysis in Plerdy allows daily analysis of titles, descriptions, and keywords and integration with Google Search Console. Finally, the Shopify app's eCommerce tracking feature helps identify the connection between user behavior and sales. Several customer reviews have attested to Plerdy's effectiveness, with some reporting a 1.5x increase in sales. The app is available in several languages, including English, Polish, Spanish, German, Italian, French, Portuguese (Brazil), Japanese, and Ukrainian. Plerdy is an efficient and cost-effective tool with data security measures to protect clients' data.
Amazon by Codisto is the best Shopify app to increase sales on Amazon. The app allows Shopify store owners to reach millions of customers on any single Amazon site directly from Shopify with Amazon Channel by Codisto. The app helps to create new Amazon listings or sync existing ones and sync product details, prices, and inventory directly from Shopify. The app automatically transfers orders and sync shipment status between Amazon and Shopify for easy fulfillment. The inventory, pricing, and product information are synced in 100% real-time between Shopify and Amazon so that the product listings are accurate and up-to-date at all times. Amazon by Codisto is also perfect for order management. It allows sellers to receive orders in Shopify and manage and automate Amazon fulfillment alongside orders from their Shopify store. Amazon by Codisto enables consolidated Amazon channel management, so sellers can create, manage and sync product listings directly from Shopify, keep inventory and product details synced in real-time, and fulfill orders using their preferred fulfillment method. The app is in English and integrates with Amazon, MCF, FBA, Seller Central, Multi-channel Fulfillment, and Fulfillment by Amazon.

Referral Candy & Affiliate are two of the best Shopify apps to increase sales. These apps work for all e-commerce industries like fashion, nutrition, electronics, home, pets, and many more. A referral program is the best way to retain customers and reward them when they refer new customers to the store. Referral Candy helps Shopify and Shopify Plus stores attract new customers, increase sales and grow their brands through referral and affiliate programs. Customers get a personal referral link to share with friends to promote the brand. Businesses can get the first sales within 30 minutes by setting up a referral or affiliate program. They can enable post-purchase popups and emails to enroll customers in referral programs, customize referral programs with their logo, images and brand colors, automate customer rewards and integrate with MailChimp and Klaviyo email flows and newsletters. ReferralCandy offers custom rewards such as cash rewards, store discounts, or custom gifts to customers who have made successful referrals. The app also allows businesses to prevent fraud and increase ROI by identifying and banning suspicious transactions. Referral Candy is trusted by over 3,000 e-commerce stores and has a 4.9/5 rating based on 1,900+ Shopify reviews.

The Shopify platform provides many apps to help businesses increase sales. One of the most useful is the Pinterest for Shopify app. This app allows businesses to connect their Pinterest accounts with their Shopify stores, making it easier to publish Product Pins quickly, automatically update their product catalogs, and track performance with the Pinterest Tag. As a result, businesses can organically reach out to the 445 million Pinterest users without spending a dime on advertising. The Pinterest for Shopify app enables businesses to build awareness, drive consideration, and get conversions through ad campaigns. With the app, businesses can upload their product catalog and update it in near real-time, surface their entire product catalog to Pinners, track conversions, and promote their products with shoppable ads.
Moreover, businesses can receive $100 ad credit when they launch their first-ever ad campaign with Pinterest. This app is a free add-to-store; Pinterest charges businesses only when purchasing ads. Businesses can quickly and easily increase their sales and reach more customers using the Pinterest for Shopify app.

Candy Rack is the ultimate upselling app for Shopify stores. It allows for both pre-purchase and post-purchase placements of various upsell and cross-sell offers.
In the app, you can choose among the predefined templates (automated upsell, extended warranty upsell, etc.) and create as many offers as you need. The offers can be displayed as pop-ups on product pages, as a standalone page after the checkout, or as an additional section on the thank-you page. Every upsell you create is customizable: you can adjust colors, buttons, titles and subtitles, discounts, and other details.
On top of that, Candy Rack will provide you with an analytics dashboard to track the success of each upsell and cross-sell. The app is free for small stores with up to 20 monthly orders, and if you have more, you can try the full functionality for free for 14 days. Paid plans start at $29.99 per month.

Suppose you're an e-commerce seller looking to expand your product reach, CedCommerce. In that case, the Etsy Integration app is your go-to Shopify app. With it, you can manage your entire product & order flow through the Shopify platform, saving time and reducing errors from manual management. This app has replaced the traditional manual approach to managing your Etsy shop by streamlining processes such as product and order management, section management, and inventory and price management. The CedCommerce – Etsy Integration Shopify app offers unique features such as bulk product editing and listing, shipping template creation, tax management, and an efficient order management system. The Shopify app also sends notifications for errors related to product uploading, syncing, inventory failures, and order fetching. Besides, you can experience personalized order management and have a choice to ship orders with or without tracking. By amalgamating your selling process with CedCommerce – Etsy Integration App, you'll attain higher product visibility, greater brand reach, and a systematic product management process. The app's reasonable pricing plan and constant support availability make it an excellent choice for sellers of all levels. Boost your sales on Etsy by installing CedCommerce – Etsy tries the Shopify app today.

This powerful Shopify app seamlessly integrates with Facebook and Instagram, allowing you to manage your business from one place while reaching new customers and offering a seamless in-app shopping experience.
With powerful sales and marketing tools, you can easily promote your products and target your ideal audience. Plus, the app automatically syncs your eligible Shopify products to your Facebook and Instagram shops. As a result, you can sell from one inventory and easily create ads and shoppable posts right where your customers are.
Still, trying to figure out where to start? The app provides shop insights, including best-performing products and top-tagged content, to help you make informed decisions. You can also set up a conversion pixel to help drive better ad performance.
Best of all, the Facebook and Instagram app for Shopify is free to install, and you only pay for the ad spend that you set. And with Meta's email and live chat support, you can get the help you need to make the most of this powerful app.
Don't just take our word for it – check out the reviews from satisfied users worldwide. While some negative reviews exist, most users have found Shopify's FB & Instagram app for Shopify to be a powerful tool for increasing sales and growing their business. So why not give it a try and see the results for yourself?

Loox Product Reviews & Photos is a social-proof solution perfect for building and scaling a trusted brand on Shopify. Launched in October 2015, Loox provides the strongest form of social proof by enabling you to collect product reviews with photos and videos from your customers. The app also displays reviews in beautiful widgets to build visitors' trust and reward customers for referring their friends. Loox is fully customizable to fit your brand look, supports multi-lingual stores, integrates with your tech stack, and operates on auto-pilot for you.
Loox helps you turn customer love into sales by leveraging social proof in post-purchase upsells. You can also increase Shopify store order value by using Loox to catch customers. At the same time, they're still hot and create trustworthy upsell offers. Loox offers a range of display options for a single customer review and showcases star ratings and happy customer content across all product pages. Loox Post-Purchase Conversions are higher than the industry average. You can effortlessly collect reviews by automating the process with Loox. Loox integrates with Google Shopping and offers seamless review migration from other review tools. Finally, Loox helps increase the reach of customer content by boosting review visibility on key marketing channels and enhancing your Google Shopping Ads with authentic ratings and reviews.
PageFly Landing Page Builder is a top-rated app designed to help Shopify website owners increase their sales by creating highly-optimized landing pages. The app is multilingual and available in French, English, German, Japanese, Chinese (Simplified), Chinese (Traditional), Portuguese (Brazil), Portuguese (Portugal), Italian, and Spanish. With its easy-to-use drag-and-drop builder, you can create custom pages and sections for your online store without any coding knowledge. The Shopify app's optimization features, such as the responsive mobile design, Sale Countdown, and Badges, make it easy for business owners to attract leads and drive sales. Additionally, the app allows users to reuse the created and theme sections for multiple pages, making creating pages faster and more convenient. PageFly Landing Page Builder integrates with Shopify apps such as Facebook Pixel, Bold Bundles, Ali Review, Aftership, Klaviyo Marketing, and Growave. With PageFly Landing Page Builder, you can create landing pages for various campaigns without coding knowledge, including contact pages, About Us pages, and advertisements.

If you're an online business owner looking for an easy and effective way to increase sales on your Shopify store, Vitals: All-in-One Marketing is an app you want to take advantage of. Launched on March 16, 2018, with over 4,000 reviews and 40+ conversion-boosting apps in one platform, Vitals is the number one paid Shopify app. It helps you import and collect product reviews, increase margins with upsells and bundles, and grow your email list with pop-ups. The app offers features like Instagram shoppable feeds, urgency & scarcity notifications, email & push marketing, live chat, currency converter, and more. Moreover, it includes features like Reviews, Upsells, Visitor Replays, Email Marketing, Push Marketing and more, making it a comprehensive all-in-one marketing solution for your Shopify store. With Vitals, you can transform your site into an engaging, sales-driving store that turns more visitors into happy customers. Join over 20,000+ top converting stores like VaporDNA, Nuts 'n More, and more, and try Vitals today with its 30-day free trial.

One of the best apps to assist you in achieving that goal on your Shopify store is ReConvert Upsell & Cross-sell. This app was launched on September 26, 2018, in English. ReConvert Upsell & Cross-sell is recommended for products you want to upsell and cross-sell. It integrates with 17Track track order tracking, Klaviyo Email & SMS Marketing, SMSbump SMS Marketing by Yotpo, Rebuy Personalization Engine, Loox Stamped Alireviews Review, and One Click Upsell Funnel. This app can customize your pre-purchase checkout experience directly in the Shopify admin. ReConvert allows you to add one-click upsell, post-purchase upsell & discounted upsells to your checkout & thank you page. It also provides a conversion-focused post-purchase upsell funnel that helps you grow AOV & maximize the profit of every sale. With ReConvert thank you page, you can collect birthdays, up-sell customers to a subscription, track orders, reorder, offer bundle style cross-sell & more. Using deep segmentation, you can trigger bundle upsell, cross-sell, one-click upsell, etc. With the Shopify app ReConvert, you can easily build and manage your checkout upsell strategy with a drag & drop editor. ReConvert is an app that allows you to deploy checkout to get shoppers to spend more money. The app immediately boosts AOV post-checkout with frictionless one-click upsell offers. You can upgrade you thank you page with ReConvert to run surveys, collect birthdays, track orders & more. ReConvert helps you increase your margins & hit new sales records by deploying post-purchase upsell funnels. ReConvert is used by more than 40,000 Shopify merchants, generating over $2.8 billion in revenue. With 3.4K+ five-star reviews, you can be sure you're getting one of the best Shopify apps to boost sales. ReConvert is the best app to add one-click upsells post-purchase to your checkout. Get started for free, see how it works, and boost your profits with friction-free one-click upsells.

Frequently Bought Together is one of the best Shopify apps to increase revenue by offering personalized product recommendations and bundle discounts. This app was launched in March 2017 and supports various languages, including English, French, German, Spanish, and Chinese, to name a few. It falls under the categories of product bundles, upselling, and cross-selling. It integrates seamlessly with product reviews, Yotpo reviews, Judge.me reviews, Loox reviews, Stamped.io reviews, and Ali reviews. The app fits easily into Point of Sale. It has an AI algorithm continuously trained and enhanced for years to boost conversion rates.
This Shopify app offers a 30-day free trial with no hidden fees. You can enjoy unlimited products, orders, and traffic for a flat monthly rate of $9.99. Additionally, the app has received positive reviews from its clients, with many praising its excellent customer service, ease of use, and customization options. You can fine-tune recommendations for each product, add four different bundle discounts, and get out-of-the-box styles for your theme. The app deals smoothly with any number of products, orders, or traffic, making it a perfect choice for businesses looking to boost their revenue.

You should look into the finest apps if you have a Shopify e-commerce business and want to boost sales. With Recharge Subscriptions, a market-leading subscription management service, you can convert one-time buyers into devoted patrons. Customers may manage their subscriptions using this app's configurable and scalable features right from your store's checkout page. To construct the subscription experience you desire, build boxes, use the single checkout process, or incorporate other commerce solutions to enable a best-of-breed commerce stack, you can use Recharge's customization options. This app provides a frictionless checkout procedure, seamless subscription management, and frictionless payments to provide a simple user interface. The customer portal and RechargeSMS enable your clients to handle their own orders, whether at home or on the go. The Shopify ecosystem and the app are completely compatible. Top e-commerce technologies like Stripe, Gorgias, and Loyalty Lion are integrated. Recharge is the industry-leading Shopify subscription app with a 5-star rating in the Shopify App Store. Launch and expand your subscriptions for your Shopify store by getting started with Recharge.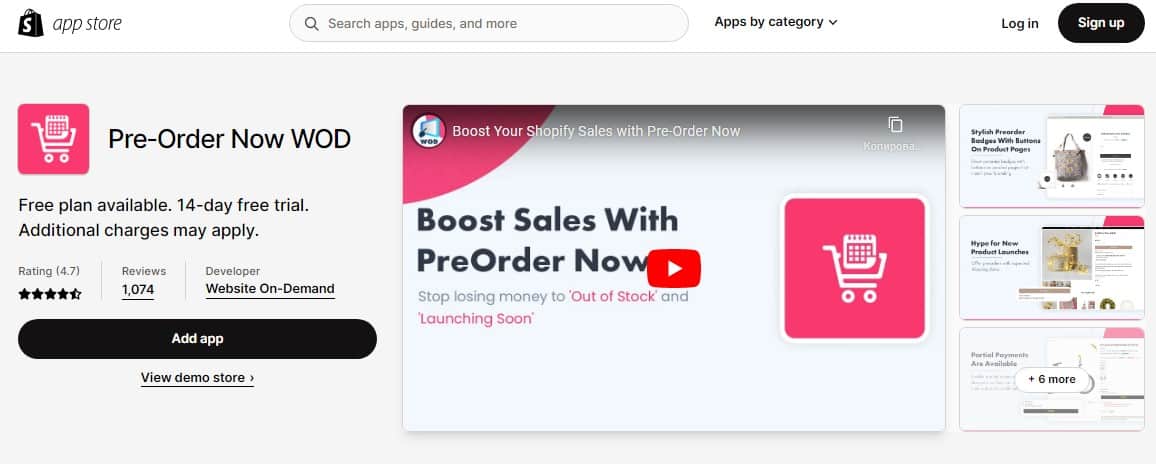 If you own an e-commerce business, you must have heard of the Shopify platform. It is one of the most popular e-commerce platforms in the world, with millions of merchants using it to run their online stores. One of the best ways to increase sales on Shopify is to use apps, and one of the best apps out there is Pre-Order Now WOD. This app has been around since June 2017, and it has been helping merchants increase their sales by allowing customers to place pre-orders for their favorite products that are out of stock or not yet released. The Shopify app replaces the out-of-stock button with a preorder button, which creates hype around new product launches. It also allows customers to buy products before they become available, increasing your average order value by removing the friction of out-of-stock products. This app also has advanced features not available in other pre-order apps, such as pre-order badges, mixed cart alerts, sending emails, tagging products, discounts on pre-orders, and more. With over 630 positive reviews, this app is a must-have for any Shopify merchant who wants to increase their sales. Pre-Order Now WOD is available in different pricing plans, from $0 to $99.99 monthly.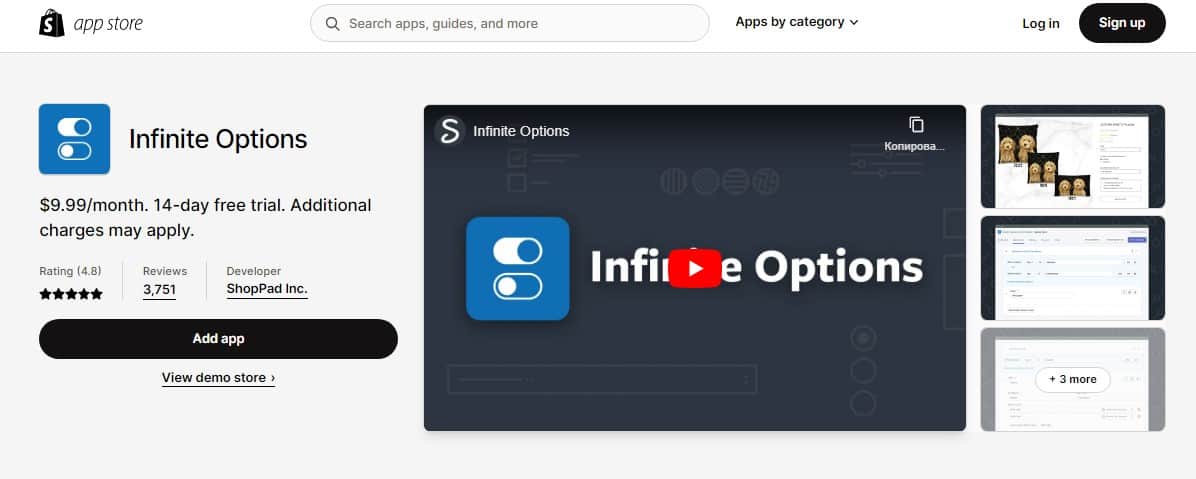 With this Shopify app, you can add unlimited custom product options, from dropdown menus and checkboxes to image swatches and radio buttons. You can add additional charges to your product page, like a gift-wrapping surcharge or a rush processing fee. Plus, you can raise your store's average order size and increase sales with product bundling.
Infinite Options can fit seamlessly into your Point of Sale and integrates with several other apps, like Searchanise, Order Printer, Uploadery, Spently, Orderly Emails, and Mesa. Shopify app launched on June 22, 2015, Infinite Options is in English and falls under the category of product options.
To start with the app, create option fields on the Infinite Options Dashboard and apply them to your product pages. You can also use the Online Help Docs or the Expert Install Service. The Shopify app offers a trial (a 14-day free trial). After that, the professional plan costs $9.99 monthly, with an additional $20 fee for the Expert Install Service.
While Infinite Options has many satisfied users, one review mentioned issues with the app's limited and uncooperative customer support.

This Shopify app offers seamless integration with Google Merchant Center, Microsoft Ads, and Facebook Business Manager, allowing you to submit your product feeds to various platforms and create & manage Google Ads Performance Max (PMax) Campaigns and Microsoft Ads Smart Shopping Campaigns. You can measure campaign performance and visitors' interaction with your store with an option to set up conversion tracking and dynamic remarketing tagging.
In addition to product feed submission, the app offers many useful features. You can create a promotions feed and support category-specific recommended attributes for Facebook, and attribute customization is made easy with robust filtering and bulk editing options. The auto-assignment of values for several attributes using Automated Rules. The app supports Shopify Market with multi-language, multi-currency & top-level domains. Also, it provides seamless integration for Google's Delivery Speed Estimates & Automated Discounts.
Simprosys Google Shopping Feed can help any website, specialist, expert, or business increase sales. The Shopify app provides valuable benefits, such as easily syncing product meta-fields, saving Facebook-enhanced catalog attributes, and assigning custom labels at the variant level using automated rules. You may have many processes during the Simprosys Google Shopping Feed App integration process. Still, the app offers detailed help guides and FAQs to ensure a smooth integration process. With Simprosys Google Shopping Feed, you can easily take your Shopify store business to the next level and increase your sales.

Suppose you have an e-commerce store on Shopify and want to increase your sales. In that case, you should try the GOAFFPRO affiliate marketing app. Shopify app launched in April 2019, it is a powerful, affordable, and easy-to-use affiliate marketing solution that can help you start your own affiliate program in minutes. With this Shopify app, your customers and influencers can register on a portal to become affiliates and get a referral link to promote your products on their blogs, Instagram, etc. They are then rewarded for any purchase made using their referral link. GOAFFPRO offers unlimited affiliates, sales, traffic, and potential, and a branded portal for your affiliates to get their referral links and see their stats. It has automated referral tracking, order attribution, and numerous payout options.
You can install GOAFFPRO on your Shopify store and set up commissions you want to give your affiliates. Once you do that, watch your revenue grow as affiliates send referrals to your store. GOAFFPRO free offers a 14-day trial for its premium plan, which includes everything in the free plan and multi-level marketing, an affiliate portal on your domain, bulk email, advanced analytics, and 30+ customization options. The app is in English, and API integrates with PayPal, ReCharge Payments, Mailchimp, Klaviyo, Omnisend, Tipalti, and many other platforms. Over the last year, GOAFFPRO has onboarded more than 50,000 stores, who went on to recruit more than 2,800,000 affiliates, generating $250 million in sales revenue over 2.4 million orders earning $35 million in commissions.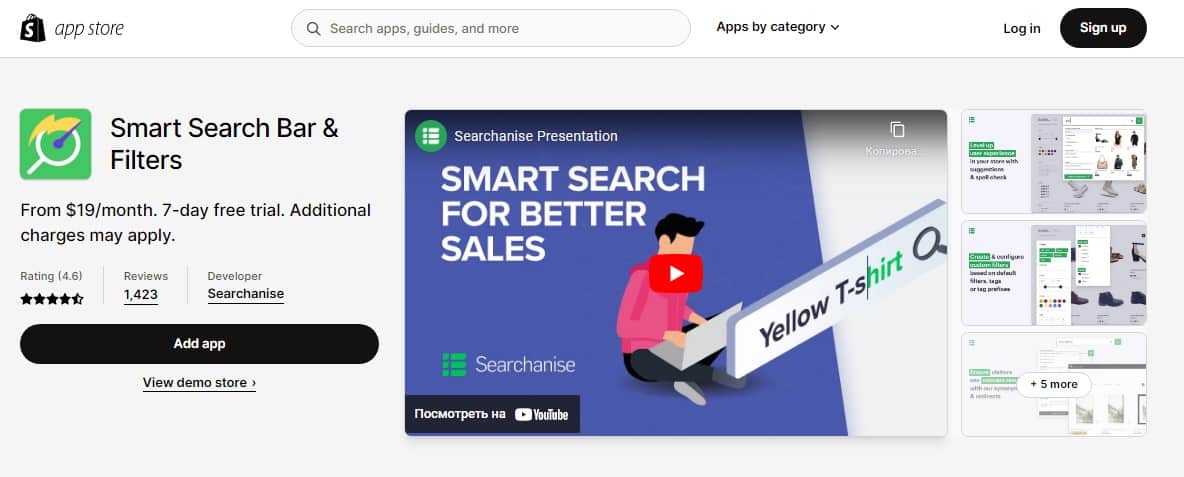 One of the top Shopify apps that can help you boost sales is Smart Search Bar & Filters. The app's sophisticated search feature, quick and efficient search bar and simple-to-navigate search results assist customers in finding products in only a few seconds. Additionally, the app provides material for product cards, live search results that may be customized, and advanced filters. Thanks to its comprehensive out-of-the-box and custom filters, customers can easily locate what they're looking for with the search bar, voice search, and product filters. Additionally, the app's marketing options, such as custom labels, sorting, and autocomplete rules, might help you increase sales. The Shopify app also has metrics that keep your tabs on clicks, navigation, product views, and top searches.
More than 14,000 businesses, including HBO, Patagonia, Durex, and National Geographic, use this intelligent search and filter tool. The app has more than 1,300 reviews and a 4.8-star rating, making it the most well-liked search and filter app on Shopify. Additionally, Yotpo Reviews, Shopify Product Reviews, langify, Judge.me, Wishlist Plus, and Stamped.io are just a few Shopify apps seamlessly integrated with Smart Search Bar & Filters. The cost of the app is likewise reasonable, with a 7-day free trial and a monthly starting price of $19. Any Shopify website or online business wishing to enhance its search capability and boost sales.

ONE is a versatile Shopify app that helps businesses increase sales by integrating various email marketing and upselling software such as Klaviyo, Mailchimp, and Sendinblue. Trusted by over 40,000 Shopify and also Shopify Plus stores, ONE simplifies the workload by unifying conversion tools, marketing analytics, and A/B testing into a single dashboard. The app improves store speed, boosts checkout upsell recommendations, automates email and SMS marketing, and adds sales pop-up windows. It also enables A/B testing for discounts, including coupon codes, gift cards, and buy-one-get-one upsell offers. ONE's social proof notifications help capture site visitors' attention while creating a sense of urgency for purchases. The app boasts a high 5.0 rating from over 2,000 reviews and features WordPress, WooCommerce, BigCommerce, and Shopify integrations. ONE has garnered impressive client statistics, with over 60 billion impressions, 80 million purchases, 145 million emails, and 23 million SMS sent. ONE is the go-to app for online businesses looking to increase sales through effective upselling and email marketing strategies.

Suppose you're an e-commerce brand using Shopify. In that case, consider integrating Klaviyo's Email Marketing & SMS app to increase sales. The app allows you to own your customer data while converting transactions into productive long-term relationships, making it a popular choice for over 65,000 Shopify brands, such as Glossier, Osea, and Loeffler Randall. With Klaviyo, you can create personalized communications like price drop alerts, cart reminders, and recommendations. You can also use it to sync all your Shopify data, build detailed audience segmentation, and benefit from real-time revenue data per automation, campaign, segment, and channel. The app comes with several pre-built Shopify automation like Back in Stock, Browse Abandon, and Price Drop, making it a go-to choice for many. Klaviyo also provides an advanced level of personalization to maximize repeat sales and order values. Furthermore, Klaviyo offers SMS marketing, a powerful feature that can be combined with email marketing for more effective promotion of new products and short-term discounts. Overall, Klaviyo can help you increase retention, recover carts, and ultimately earn more revenue per customer.
Looking for an all-in-one customer experience solution to help you boost sales on Shopify store? Consider Tidio – Live Chat & Chatbots! This Shopify app launched in 2014 and supported six languages. It falls under the Chat and Support ticket management categories. It integrates with various tools, including Shopify, Google Analytics, and Mailchimp. Tidio offers ready-to-use sales and support chatbots designed to solve problems and increase sales. It also features a ticketing system that helps you manage all your customer messages in one place. The Shopify features included in Tidio make it even more efficient. This app lets you talk to your website visitors on live chat, use pre-made chatbot strategies to solve problems, and preview carts. You can also manage and resolve customers' requests with a simple ticketing system. Tidio is ideal for small and medium-sized e-commerce businesses looking to provide excellent customer service and grow their sales. Automate up to 47% of repetitive answers about shipping, order status, or product availability, so your agents can advise on complex topics. You can connect Tidio to dozens of e-commerce tools and platforms in less than 5 minutes! Get started with Shopify app Tidio today and make the customer experience (CX) your competitive advantage!

Have you been experiencing a dip in sales on your Shopify online store and are searching for ways to improve your conversion rates? Look no further than the Trust Badges Bear app! The app was launched on July 31, 2019, in French, English, German, and Portuguese (Brazil). The app falls under Trust badges and Page enhancements – Other categories. In today's fast-paced world, customers make purchase decisions in seconds and quickly dismiss a store they don't trust. Trust Badges Bear can enhance your Shopify store business by adding trust and payment badges to your store, ensuring consumers that your store is secure and reliable. Install the Shopify app and access 300+ colorful badge options to match your store design and customize your message, colors, alignment, size, and more! You can place your trust badges and seals on any page, on any section (cart / footer / hero / product page) with one click copy-paste. The Trust Badges Bear app is lightweight and fast to load time, less than 30kb and supports different sizing options per device (desktop / mobile). The app is a perfect way to increase your conversion rates and sales on shopify store.
To increase sales on your online store based on the Shopify platform, Hextom's Quick Announcement Bar could be just your tool. This fully customizable banner allows you to promote sales, events, or updates, increasing customer awareness and ultimately boosting sales. With advanced targeting features, you can target specific geo-locations, customers, pages, and devices. At the same time, scheduling allows you to plan for big sales events like Black Friday. You can even offer different sales on different bars for different audiences. The Shopify app is easy to use, with no coding required, and you can enable it with just one click. Hextom has an impressive suite of software for e-commerce businesses of all sizes, ranging from customer engagement to store automation, with Translate My Store, Free Shipping Bar, Bulk Image Edit, and Multi-Currency Converter among their most popular apps. Trusted by over 270,000 active merchants, Hextom has a 4.9-star rating and over 29,000 reviews, making them the #1 most-rated Shopify partner. The company is based in Toronto. All products are designed with pride and focused on using technology to solve customers' everyday challenges. The basic plan is free, while the premium plan includes unlimited bars and premium support and is available for just $9.99 per month.
Among the best Shopify apps to help you achieve this goal is Volume & Discounted Pricing. Launched in 2019, it allows you to create quantity breaks, offers volume discounts and spend discounts on multiple products and collections to increase your average order value. The Shopify app offers unlimited discounts, allowing you to customize simple or complex discounts for your products, configure custom pricing to match product pages, use time-sensitive quantity breaks and volume discounts to create urgency, and offer tiered discounts based on tags. Additionally, the app lets you set volume-based pricing and discounts on specific products or collections and apply volume discounts to customers placing bulk orders. You can also use the notification bar on the cart page to up-sell and increase sales. The Shopify app is highly configurable and customizable to match your brand tone. It comes with 24/7 support from a customer support team. You can get the Volume & Discounted Pricing app at an affordable cost based on your Shopify plan, with a 7-day free trial for new users. The app has been trusted by over 1500 Shopify stores and has received positive user testimonials.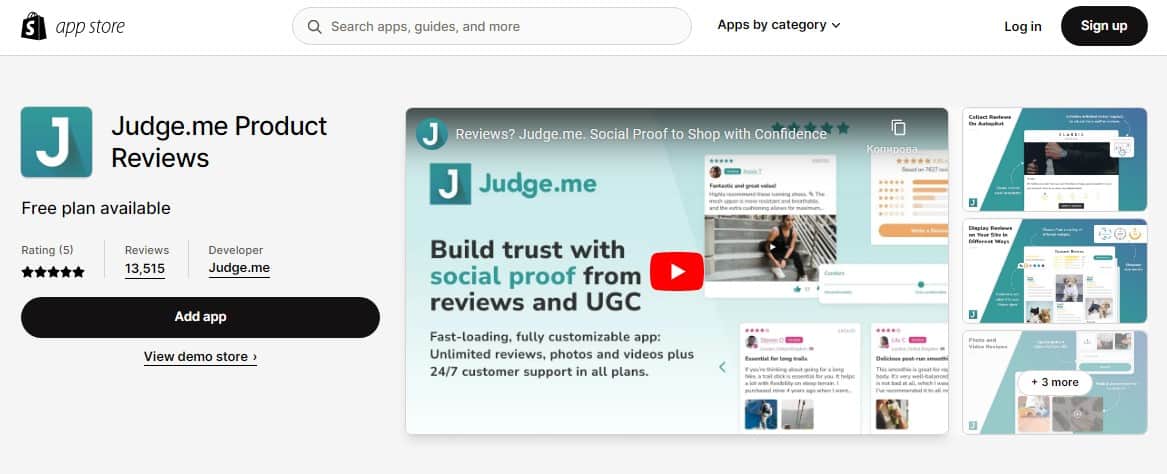 Do you need help generating customer reviews for your Shopify store? Judge.me Product Reviews could be the answer to your problems. Judge.me is a highly customizable, fast-loading review app in 37 languages. The app allows you to collect and display product reviews and star ratings in various formats, including store and product reviews, trust badges, reviews carousels, and rich snippets. By showcasing user-generated content on your storefront widgets and sharing them on social media, you can build trust, boost sales and improve your SEO. The app seamlessly integrates with other popular Shopify apps like Klaviyo, Google Shopping Feed, PushOwl, and more. One of the app's most impressive features is its ability to synchronize and group product reviews across different products and stores. You can engage your reviewers with Q&A, coupons, and email marketing integrations, significantly improving your customer retention rate. The installation process is simple, and the app provides round-the-clock support. You can customize widget texts, colors, and themes. It offers unlimited email review requests with photo, video, and in-email review forms. Judge.me is available on Shopify for only $15 per month, making it one of the most affordable review apps on the market. Boost your sales today with Judge.me.
Output
Well, folks, that brings us to the end of our article on the 24 best Shopify apps to increase sales in 2023. It's been a great conversation, and we hope you've found some incredibly helpful ideas for your online store.
Every little bit counts when it comes to increasing sales, and the apps we've highlighted here have proven to be great tools for doing just that. Whether you're looking for a flexible template to complete your onboarding process or an exit-intent wheel to save abandoned goods, there's something here for everyone.
And for those of you who are still feeling a bit lost, don't worry! Plenty of plugins and panel options are available to help guide you along the way. For example, why not try the Plerdy Shopify app? It's a complete guide to improving your activity and decreasing cart abandonment, all in one easy-to-use package.
Remember, success is all about choosing the right tools and following through on your ideas. So if you're serious about increasing sales in 2023, now's your chance to make it happen. Don't leave anything to chance; welcome every opportunity to try something new.
In the end, we're saying that increasing sales on your Shopify store doesn't mean you have to go it alone. There are plenty of proven apps out there to help you along the way, and with a little bit of creativity and perseverance, you'll be well on your way to success. So don't type your last text just yet – there's still plenty of work to be done!