Ready to skyrocket your online presence and leave competitors in the dust? Look no further! We've handpicked the top 15 social media marketing agencies for 2023, known for their exceptional expertise in:
Crafting compelling content that captures the attention
Leveraging cutting-edge strategies to target your audience
Boosting brand awareness and driving conversions
Measuring campaign success and optimizing for maximum ROI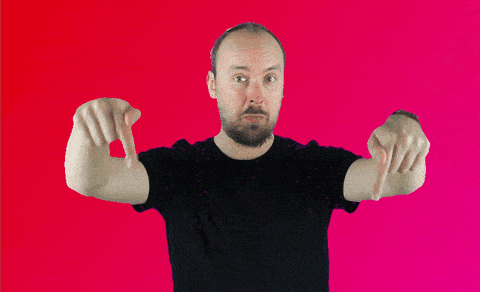 These industry trailblazers will help you unlock the full potential of social media marketing – it's time to make your mark!
? But wait, there's more! ? To ensure your website thrives, regardless of traffic levels, consider using Plerdy. Plerdy offers a comprehensive suite of SEO, UX, and conversion rate optimization tools. Harness the power of Plerdy to:
Identify and fix SEO issues with real-time monitoring
Analyze user behavior and enhance your website's usability
Improve conversion rates by making data-driven decisions
Empower your brand by combining the expertise of these top social media marketing agencies with Plerdy's robust suite of tools. The result? A winning formula for unparalleled digital success in 2023 and beyond.
Ready to elevate your brand's online presence? Dive into our curated list of the best 15 social media marketing agencies for 2023 and take the first step towards a brighter digital future!
Unleashing the Power of Social Media Marketing Services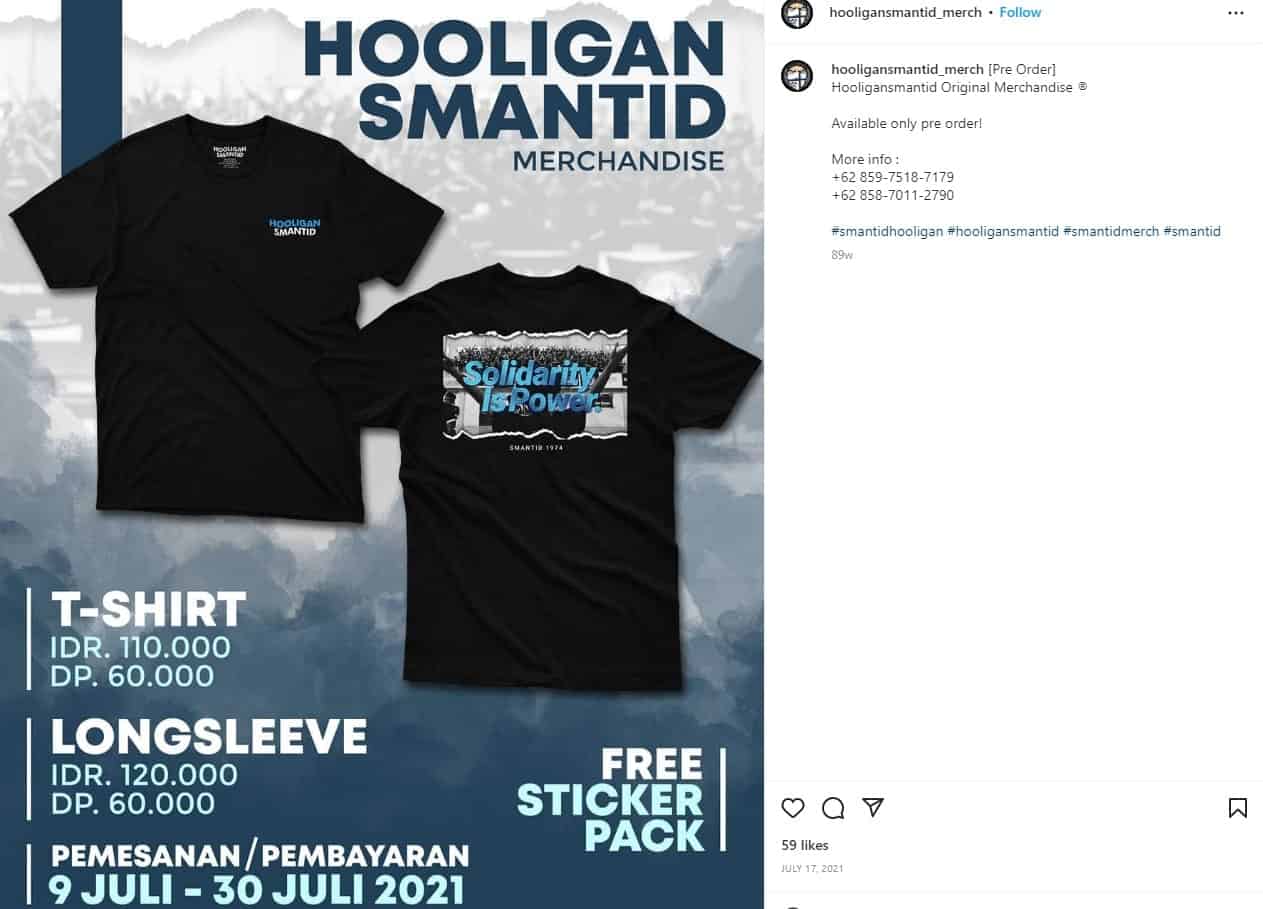 Unlock your brand's potential with social media marketing agencies offering many benefits to skyrocket your business. The perks of these services stretch beyond the ordinary:
Targeted Reach: Zero in on your desired audience using tailored strategies
Cost-Effective Promotions: Maximize exposure while minimizing ad spend
Measurable Results: Track progress and adjust your approach with data-driven insights
Real-Time Engagement: Foster lasting connections through prompt interaction
Brand Loyalty Boost: Cultivate a devoted following eager for your next move
For instance, imagine a local bakery eager to expand its digital footprint. A top-notch social media marketing agency could whip up an Instagram campaign, promoting mouth-watering posts of delectable treats and utilizing geo-targeted ads to reach potential customers in the area. This strategy would drive foot traffic and encourage user-generated content – a sweet success!
Ultimately, entrusting your brand's online presence to social media marketing agencies is a recipe for success. Through expertly crafted campaigns, these agencies will help your business:
Reach new heights with increased visibility
Build a loyal following of engaged customers
Amplify your return on investment
Take the plunge and embrace the power of social media marketing services today – watch your brand soar to new heights and leave your competition in the dust!
Digital Marketing and Social Media Marketing: Decoding the Distinction
At first glance, digital and social media marketing might appear synonymous – but don't be fooled! These dynamic disciplines each boast unique characteristics that set them apart:
Digital Marketing: An all-encompassing term that covers various online marketing strategies, including SEO, PPC, email marketing, content marketing, and more.
Social Media Marketing: Is a specialist branch of digital marketing that uses social media platforms to increase brand recognition, engage consumers, and spur sales.
Here's a quick rundown of their key differences:
Scope: Digital marketing embraces a broader range of tactics, while social media marketing hones in on a specific aspect.
Channels: Digital marketing operates across multiple channels, such as search engines and email, whereas social media marketing resides strictly within social platforms.
Techniques: Digital marketing employs a diverse mix of methods, from keyword optimization to paid ads, while social media marketing revolves around content creation, sharing, and engagement.
Consider a clothing brand launching a new collection. Digital marketing agencies might develop a comprehensive strategy comprising SEO-optimized blog posts, email campaigns, and Google Ads. Meanwhile, social media marketing agencies would focus on generating buzz through eye-catching Instagram posts, Facebook ads, and influencer collaborations.
In a nutshell, digital marketing is the master plan, while social media marketing constitutes a powerful piece together.
List of the Best 15 Best Social Media Marketing Agencies

LYFE Marketing is an Atlanta-based, award-winning social media management company in 2023 that offers various digital marketing services. In addition to social media services, LYFE Marketing offers email marketing, search engine marketing, and website design services. LYFE Marketing has been featured on CNBC's "The Profit." They manage social media networks such as Facebook, Instagram, Twitter, LinkedIn, and Pinterest for businesses by creating and managing top-performing social media campaigns. The company provides high-quality content, daily activity, engagement monitoring, and increased followers to transform social media presence. LYFE Marketing believes in a full-service approach to digital marketing, intertwining social media and other digital marketing services for maximum results. The company's social media advertising services have been tested and proven to accelerate growth and pair well with its social media management service. They also provide email & SMS marketing services and PPC management services to handle all ads from top to bottom. With social media, LYFE Marketing can help businesses lower their CPA (cost per acquisition) and maximize their ROI (return on investment) by providing more time and higher ROI at a minimal cost.

Sociallyin is an agency that helps brands create a strong presence on social media through result-driven services that include social strategy, content production, community management, influencer marketing, and more. The agency has been around for over ten years, and its team comprises passionate creatives who collaborate and are always curious to tackle the next challenge.
Sociallyin believes in providing a clear and concise reporting structure, and that's why it provides easy access to reporting dashboards and sheets so clients can track the progress of their campaign in real-time. The agency also strives to provide a tailored, results-oriented strategy for each client, regularly distributing scroll-stopping content across social platforms, engaging with the brand's community, and monitoring performance before, during, and post-campaign.
Sociallyin has worked with notable clients, including Carnival Cruise Line, Samsung Electronics America, and ANGOSTURA® bitters. The agency is a one-stop shop for all your social media needs, providing in-house production, data analysis, and ROI modeling. Sociallyin is results-driven and social-focused and has been recognized for its outstanding work with awards and recognition from its clients and peers.
Sociallyin is the agency for you if you're trying to take your social media to the next level. The agency is committed to ensuring success, starting with an initial kickoff call and continuing through the launch of your first social media posts. Sociallyin takes responsibility for its clients' outcomes, and you can expect a steady flow of positive results. So get your free proposal today and join Sociallyin's countdown to success.

Sachs Marketing Group is an award-winning digital marketing agency that offers clients various services, including SEO, social media, web design, and data-driven tactics. The team at Sachs Marketing Group consists of web strategists, SEO professionals, social media experts, copywriters, graphic designers, programmers, and developers who work in-house and never outsource. Sachs Marketing Group has been in the business for over twelve years and builds long-term, mutually beneficial business partnerships with its clients. Their performance-based model has no contracts, and they are vested in the success of their clients. Sachs Marketing Group's first client from over 12 years ago is still with them today! They are a non-sketchy digital marketing agency; all its work is done in-house.
Sachs Marketing Group recognizes that social media development is critical for web-based business success. Social media development is a great way to educate and engage your audience, and search engines look for social signals to improve their rankings to serve users better. Sachs Marketing Group can analyze your existing social media accounts and help you determine where your audience members are so that you can cultivate an actively engaged following on the most valuable platforms for your niche. Sachs Marketing Group will work with you by creating a social media development strategy to grow your following across the platforms they select together and even manage it for you, so you can focus on the things you're best at. They'll help you choose the right social networks by asking a few questions to determine where your ideal customers are the most active. Sachs Marketing Group builds long-term commercial relationships with its customers, and its testimonials prove that its services are top-notch. Call them to learn more about their services and how they may benefit your company.

Firebelly Marketing is a top-rated, award-winning social media marketing agency focusing on creating meaningful social connections. The organization has worked with clients from numerous industries, including the food and beverage industries. The agency's website features several client logos, including logos of some of the most renowned food brands, such as Karma-Gray, Mimi-Blue-Gray, and RC-Ranch-Gray-01, to name a few. Firebelly is 100% focused on social media marketing, providing a wide range of services, including organic and paid social media marketing, influencers, and studio services, which cover graphic design, video, and photography. The company has even helped to develop social brands from scratch.
Clutch has recognized Firebelly, the top ratings and reviews platform for marketing services providers, as the global social media agency based on reviews obtained via client phone interviews and niche focus. Firebelly is featured in several media outlets, including Ad Age, Convince & Convert, Social Media Today, Smart Brief, and Adweek.
Firebelly Marketing offers several social media marketing services, including storytelling audit, social media management, social media advertising, content creation, and influencer marketing. After thoroughly analyzing the desired channels, the company provides clients with a detailed report that provides performance benchmarks, audience insights, content analysis, optimal content publishing times, and specific next steps for moving forward. The social media management program includes custom monthly content calendars, publishing at the best times for engagement, responding to fans promptly, posting promotions to reach more people, and monthly channel performance reports. The agency's social media advertising program is the fastest way to generate more sales, traffic, brand awareness, and engagement.
Socialistics is an exceptional social media marketing agency that offers services to B2B and B2C clients. Likes Don't Pay Bills. Real Results Do. This website is a fantastic resource for people wishing to boost their social media presence. The agency offers organic social media services, including strategy development, editorial calendars, copywriting, graphics, community management, and social listening. The key to success in social media marketing is establishing a funnel, and B2B customers require nurturing. Socialistics helps clients win over B2B prospects by providing stories they can connect with, building relationships, and earning the trust of their prospects by being informative, educational, and helpful. They also offer paid social services, including strategy, audience targeting, A/B testing, budgeting, creative development, reporting/analytics, and optimizing.
Socialistics has worked with clients such as Wonder Melon, Beetology, Fox Pest Control, and GoHealth. They offer unique and different services that guarantee real results. As a result, they have won several awards, such as Facebook Blueprint Certified, Top Social Agency, and Agency of the Year.
If you're looking for a social media marketing agency that understands the value of storytelling and community building, Socialistics might be the right fit. They have a 6 to a 12-month contract, which is ideal for getting social media right. If you want to drive real results, Socialistics is your go-to agency.

Harvest Growth is a social media marketing agency well-known for helping high-growth companies sell consumer products and services to grow their sales to the next level. Since 2006, the agency's founders have managed hundreds of product launches, generating over $2 billion in revenue. They provide a comprehensive range of services, from market research, creative production, website development and Amazon management to direct response television campaigns, full-service product launch campaigns, and social media campaigns. Harvest Growth also has a results-based approach and works on direct-to-consumer campaigns to maximize return on investment. The agency's website is user-friendly and provides much information on its services. For instance, they offer creative strategy and video production, results-based social media promotions, complete-service product launch, and direct-response television campaigns. Harvest Growth has worked with over 350 products, launched over 150 national TV campaigns, and run over 500 social media campaigns. They have also generated over $2 billion in combined product revenue. The agency customizes its services to each client based on their business needs. Harvest Growth's client base includes both start-ups and well-established companies.

Are you a B2B company that wants to grow faster in 2023? Sculpt, a social media marketing agency with Hustle & Heart, can help you ratchet up reach and pipeline with its proven social media marketing programs. Sculpt understands that B2B companies have big goals and busy teams, so they build organic & paid social media strategies that help you grow faster. They offer several services, including social media strategy playbooks, episodic & vertical video series, community management & influencer campaigns, employer brand & talent attraction content, employee advocacy & executive social media consulting, and B2B marketing services. Additionally, their paid social advertising campaigns (LinkedIn, Facebook, Twitter) will acquire more leads & customers for your company.
Their team engages with yours in three ways – training your team, managing campaigns, and ongoing marketing retainers. They also conduct an in-depth audit of your social media marketing strategy, competitors' playbook, audience behavior, and channel opportunities. They use these insights to co-design a roadmap for audience and business growth in 2023. Furthermore, they manage, monitor, and moderate conversations across your owned social media properties, creating art and copy on social media channels. They also advise your team on what's working and what you should do to achieve your goals. Sculpt has helped several clients, including ICR IOWA, triple their monthly conversions, and they offer measurement and reporting to keep them accountable to your goals. So, if you want to grow faster in 2023, get a proposal from Sculpt today!
Welcome to Ernst Media, a boutique social media marketing agency providing clients with award-winning PPC management expertise. For over 15 years, Ernst Media has been driving digital strategies and executing campaigns for various products and brands with measurable results. As a boutique agency, Ernst Media is committed to providing white-glove client support with an unwavering commitment to its core values of integrity, craftsmanship, and collaboration. Ernst Media has a team of certified experts focused on paid and organic customer acquisition. Their capabilities include PPC management, SEO services, and social media marketing.
Ernst Media's approach to PPC management is methodical in optimization, with a framework that leverages continual testing and refinement to deliver week-over-week improvements. They are experts in Google Ads, Facebook Ads, Amazon Ads, Bing Ads, Twitter Ads, and many another second-tier search, display, and video ad platforms. Their SEO services utilize the latest tools to analyze and implement white-hat SEO techniques, which cover on-page technical optimization, local and national brand positioning, website, guest blog content, and reputation management. In social media marketing, Ernst Media has the skills and experience to turn social media channels into new sources of leads and sales with an effective social media management campaign. They are experts in content production, audience engagement, and sales and customer service request routing across Facebook, Instagram, Pinterest, Twitter, YouTube, and more.
Ernst Media's team comprises senior-level digital marketing strategists with several years of experience. Their always-on communication style internally lends itself to sharing insights, helping each other on client projects, and growing their team's collective knowledge base. Ernst Media values collaboration, integrity, and craftsmanship, and its optimization approach is 100% data-driven. They have an entirely remote team, allowing employees to work from the comfort of their homes while maintaining a healthy work/life balance. With full lifecycle integrated strategy development, Ernst Media can launch a startup business or breathe new life into any company. Their clients include Nordstrom, Expedia, Amazon, and REI.

If you need help in social media marketing, BrandLyft is here to help. They understand that the key to any business growth is new customers. The company offers proven social media marketing strategies and automation systems that can attract and convert 200-400% more customers each month. The BrandLyft team has helped hundreds of businesses like small mom-and-pop shops, global brands, and Fortune 1000 companies accelerate their sales with a thoughtful and strategic approach to digital marketing.
Their services include Conversion Rate Optimization, Marketing and Sales Automation, Real-Time Analytics and Reporting, Email Marketing and Reactivations, Remarketing and List Building, Funnel and Landing Page Design, WordPress and Website Design, SMS Marketing and Opt-Ins, Video Marketing, Brand Development, Content Marketing, and Social Management.
BrandLyft focuses on solving visibility problems by providing a proper roadmap and strategies, both with and without spending a dime on ads or content. Their team has deep experience in service-based industries, including gyms and fitness centers, mortgage and loan officers, roofing and solar companies, real estate agents and brokers, multi-location businesses, plumbing and septic companies, spa and wellness centers, chiropractor practices, tree service companies, locksmith companies, and construction companies.
Their vetted, experienced, and proactive team of professionals is Digital Marketer™ certified and has even built its own automation CRM tool to help nurture, delight, and convert customers. So book a discovery call with them today to see if they're the right social media marketing agency for your business.

Our Brand (OOB) is an award-winning creative agency based in London. Born in 2018, they specialize in creating bold brand identities, campaigns, and cutting-edge content. Their team brings brands to life by creating boundary-pushing identities, cleverly crafted copy, and beautifully developed websites that provide best-in-class experiences.
If properly harnessed, social media channels and content can become the most powerful tools in a business's marketing arsenal. OOB is there to make that happen. They believe a great brand is a foundation upon which everything else is built. They provide brand strategy, visual and verbal identity, rebranding, naming, and consultancy services to help clients build meaningful brand strategies. OOB also offers creative services such as bold brand campaigns, content, and design that cut through. Their production team has worked with some of the world's most recognizable brands to produce stunning video, film, and photo campaigns that make people stand up and take notice.
They've recently worked on projects such as O'Neill Active Campaign 2022, the Brand Identity for New Software Marketplace – Fyrefly, Meadows In The Mountains Festival, and Genie Drinks New eCommerce Website. You can check out their work page for more information. Additionally, OOB offers brand consultancy and workshops to help define, strategize, and develop the best business route forward. Finally, their website contains interesting articles and creative insights from the team.

Social Media 55 is a reputable digital marketing agency offering various services, such as advertising, management, and endorsement. The agency has a team of experts who can help you take your digital marketing and social media strategy to the next level. The agency has become proficient in nano-targeting its digital marketing efforts to deliver results to its clients that are unsurpassed and unparalleled.
The company's solutions are customized to address the specific needs of businesses, offering peace of mind by maintaining social media channels so that business owners can focus their time and energy on other aspects of their business. Social Media 55 offers social media management through content curation, planning, and managing all advertising campaigns, making it easy to see real results.
The agency's customized website design and development services are instrumental in successfully delivering your brand and service message through innovative venues that generate traffic and sales. They design and build websites that complement and serve your business needs, from e-commerce to a service-oriented platform. The agency's Influencer Marketing service allows you to maximize visibility via strategic alliances with PR and modeling agencies that expand your network of influencers, bloggers, vloggers, and celebrities for a fee or in exchange for a product.
Social Media 55 has helped its clients get over 100,000 app installs in the last year, making them masters of mobile app marketing. The agency offers many services encompassing social media advertising, management, and endorsement. They also offer Instagram engagement campaigns, email marketing, search engine optimization, pay-per-click management, content marketing services, paid social media advertising, branding and media, and web design and development services. So rest assured that when the next social media networking platform sweeps the world, the Social Media 55 team will know and have insights on maximizing and leveraging those platforms.

Power Digital is a digital marketing agency that provides full-funnel digital marketing services to ignite your brand and revenue. Their approach is to identify gaps in your current marketing strategy and consult you on what you need before signing the contract. For at least six months, clients that work with Power Digital grow their revenue by an average of 71% YoY, which is 2.4x faster than standard market rates. They are different from other marketing agencies as they integrate seamlessly with the other arms of your business, driving a profound impact on your bottom line without creating more work. Their employees have the tools and space to grow, so they have some of the best people in the biz and a 95% employee retention rate. Power Digital gives its clients short-term quick wins and long-term results that don't take forever to realize. ROI, not egos, drive them, and they have full omnichannel support all under one roof. Power Digital provides services such as SEO, PR, social media, content marketing, CRO, PPC/Paid Media, Influencer Marketing, Affiliate Marketing, Email Marketing, Partnerships, Amazon, Paid Social Advertising, Web Design & Development, Digital Creative, Design, & Rapid Ad Creative, Diligence (PE/VC), Marketing Operations, Programmatic, TikTok, Consumer, and B2B.

Lilo Social is your solution for social media marketing. As a growth agency, they specialize in creating data-driven marketing solutions that work for your brand with a full-funnel marketing approach. Lilo Social works closely with your team, acting as a true growth partner to engineer high-performing strategies to scale your brand profitably. Their track record speaks for itself, with trackable revenue of over $44M generated across their portfolio, an average yearly growth rate of 230% across their clients, and a 90% increase in ROAS compared to previous results. The agency offers creative, paid media, website design and optimization, and email and SMS marketing services. Lilo Social has worked with several well-known brands, including Cheribundi, Bearaby, Kjaer Weis, and PEZ Candy, consistently delivering amazing client experiences. With Lilo Social, you can expect a true partner in your daily work, as they become a fantastic extension of your internal team and a trusted partner in your journey to grow your brand. Contact Lilo Social today to take your e-commerce brand to the next level.

Social media marketing agency has the expertise, technology, and creative ideas to connect with people on social media, branding, marketing, advocacy, and more. They are headquartered in Washington, DC, but also have locations nationwide. Social Driver is an agency designed for performance, combining digital and social media expertise with excellence in project management and customer service. Social media marketing agency has various services, including marketing and advocacy, social media, creative concepts, content production, branding, and messaging. Their clients range from Honda to the American Heart Association, and they have helped reposition brands, influence policymakers, and leverage influencer clout.
Social Driver has a diverse team of designers, strategists, developers, and more who provide clients with innovative solutions to their biggest challenges. They have a super creative culture, and everyone is happy, motivated, and passionate about their work. Their recent news includes opening their Chicago office and accepting their executives into a premier business program at Columbia. Check out their featured work with the National Alliance of Public Charter Schools, Dash In, and Events DC. You can also read their reviews from clients like the Elizabeth Dole Foundation, Women's Foundation, and LGBTQ Victory Fund.

If you're tired of poor ad performance, it may be time to fire your agency and work with Skille, the direct-to-client agency for CPG brands. Skille's social media marketing agency has a unique secret for success: they put the time in. Their website highlights their services cleanly and concisely, focusing on Facebook and TikTok ad performance. They specialize in creating thumb-stopping performance UGC for industries such as beauty, health, pet products, and home goods. Skille provides full-funnel support and full-service account management for IG, FB, TikTok, Google, and Pinterest. They also offer content creation services for UGC, video ads, studio, lifestyle, and product retention.
Skille limits the number of clients they work with to give each account the attention it needs. They have a direct-to-client agency model, meaning no layers between the client and the person executing deliverables. Skille has worked with fast-growing brands, and their clients have provided glowing reviews. They can answer questions and work fast with tailor-made reporting dashboards that fit your business.
If you're wondering how Skille differs from other agencies, they will answer your frequently asked questions about budget, results, communication, and pricing. They also provide weekly ad creative inspiration via email, and their services include creative media buying, email and SMS campaign management, performance creative, user-generated content, and conversion rate optimization. So stop wasting ad spend and start seeing higher returns with Skille.
Conclusions: Seize the Future with Top Social Media Marketing Agencies
In a world where internet presence shapes success, aligning your brand with top-notch social media marketing agencies is crucial. These pros in the digital realm will optimize your reach, turning views into profits and elevating your brand's story. Utilizing advanced strategies and industry know-how, they'll help you accomplish your objectives and gain a competitive edge.
From United States-based firms to specialized enterprises with a global footprint, our carefully curated list of the top 15 social media marketing agencies for 2023 offers options for businesses of all sizes. So whether you're a retail giant or a disruptive startup, it's time to embark on an adventure with these digital wizards and watch your brand thrive.
Remember to complement your social media marketing efforts with Plerdy, a powerful tool that optimizes your site and maximizes conversions.
With these game-changing agencies and Plerdy's extensive resources, your brand's online success is just a few clicks away. Ready to make your mark on the digital social landscape? Let's jump right in and hire the perfect agency to shape your brand's future! ⚡