A marketing agency is a company that specializes in market research and the development of solutions to increase sales. Therefore, a digital marketing agency (DMA) is engaged in promoting the brand and services of its client through various digital channels.
This does not mean that the work takes place only on the Internet. At the moment, there is a trend toward integrating online promotion into the offline environment. For example, corporations have started to use traditional advertising methods to attract the target audience to the virtual world (QR codes in magazines or interactive street posters).
To date, the most popular are digital full-cycle agencies. They differ in that they offer the client a wide range of advertising services, including the development, production, and placement of ad products in various media. Clients turn to integrated marketing communications companies because they are more convenient than several contractors. In addition, the efficiency of online promotion for such agencies is much higher, as they use all possible channels for advertising: websites, forums, and social networks.
In most cases, digital marketing agencies offer the following services:
Large companies may provide a broader range of technologies, tactics, tools, and software to achieve the goals set by the client. The main thing is that it is in demand and helpful to both customers and performers. For instance, on average more than $120 billion is spent annually on digital marketing in the USA. Therefore, it is promising and profitable to start a digital marketing agency.
How to Start a Digital Marketing Agency in 13 Steps
For those starting from scratch, specialists recommend focusing on one area of online marketing that they already have experience with. But whatever you choose (small company, boutique DMA, or big one), use our checklist.
Set Goals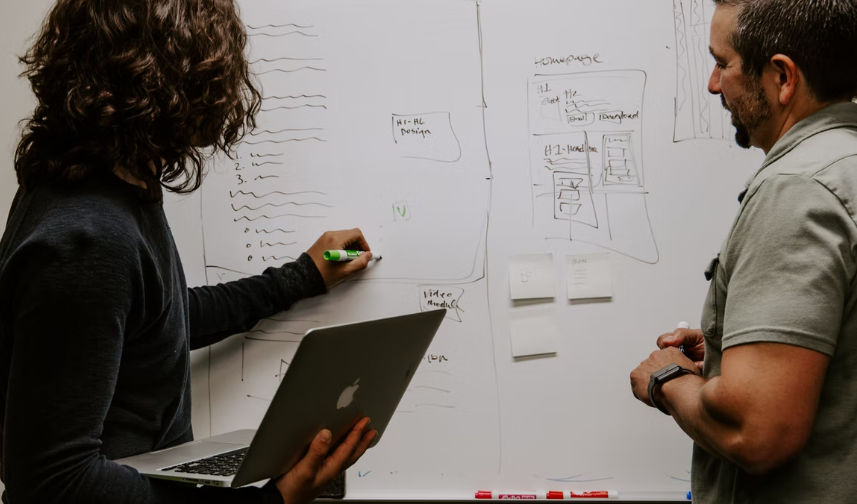 No business will ever rise whether it doesn't know which direction to proceed. Therefore, it is critical to set goals. Use SMART technology, according to which plans should be:
Develop the Necessary Skills
In addition to being creative and having innovative ideas, you need to learn how to do a lot of work that you didn't even know about and start understanding the business. It takes time to gain the experience needed to propel a digital marketing agency to success.
Competitors will always come after you. You must become more satisfactory than them and prove your qualifications and skills. You have to be up-to-date and aware of trends and current information, especially e-commerce.
Market Research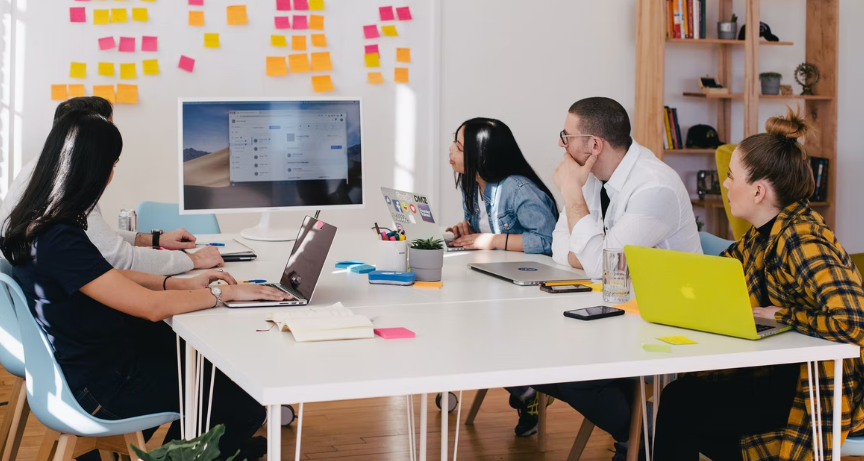 Analyze your competitors to identify the strengths and weaknesses of other agencies, develop digital marketing policies, and offer potential customers something that opponents can't provide.
Anyone can conduct marketing research on competitors using tools such as:
Define Your Target Audience
It is impossible to serve all customers and meet the needs of all industries. CEO of any digital marketing agency must know who its potential clients are and what you are willing to offer them to build a reputation for themselves in this niche. Trying to get into an area you're unsure about is typically not suitable for startups. At the same time, the boundaries in which you work do not limit the growth opportunities of a digital marketing agency.
Develop the Right Business Model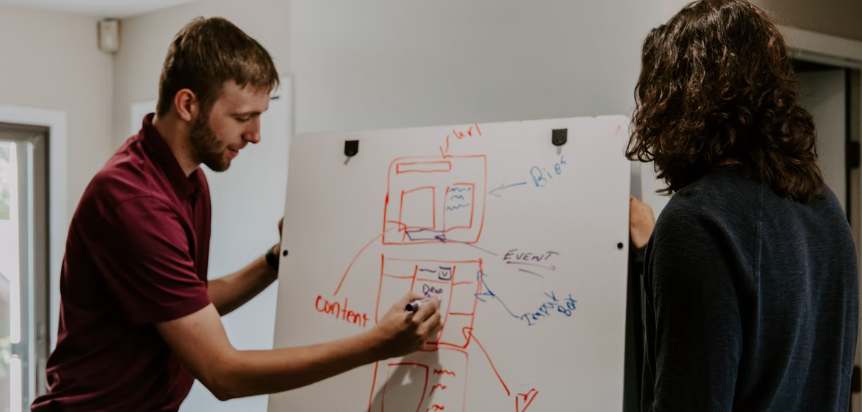 The eternal question of billing (for the entire amount of work performed or hourly services) can significantly impact a digital marketing agency's profitability. So, in addition to the mentioned methods, there is also a pricing model "percentage of expenses" based on a commission remuneration. And remember about liability, taxes, and fixed costs when creating a business model.
It is advisable to form a pricing policy. The "list of services and prices" format is irrelevant for DMA. Comprehensive packages work best.
Write a Business Plan
It is crucial to develop a business plan, thanks to which it is possible to determine the invested capital and the financing of the project. Using this document, you can structure and visualize the estimate of expenses required for sales and other costs (wages, rent of premises, payment for consumables, and general business expenses). You can use standard ready-made layouts from the Internet but rework them for purposes and nuances of a digital marketing agency to start it properly.
Register Business
Register your newly formed digital marketing agency with the Corporate Affairs Commission. Only this organization will assign you an RCC number (a special certificate is issued). It is impossible to create the website, the face of the company, and start a digital marketing agency without it.
Set Marketing Budget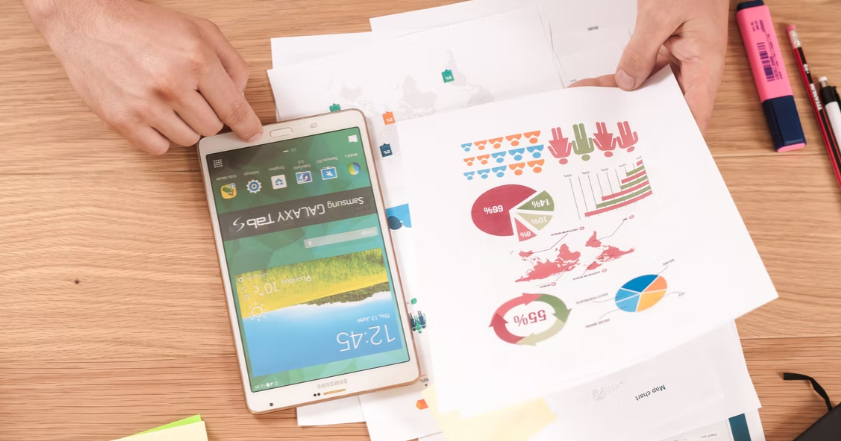 Budget is the essential aspect of developing an online business advertising strategy. It would help if you considered the costs that this new project will entail for you.
Consider the goals and strategy of the digital marketing agency for the year to get started. It will also help you determine which media to pay for ads in and which to use organically. Then take a look at your business plan and isolate promotion costs and planned revenues. Finally, you will partially direct them to advertise in traditional media (television, radio, outdoor advertising, print) and digital (SEO, PPC, social networks, email, streaming).
Go Social
To promote a digital marketing agency among individuals, focus on SMM. Create pages on all popular social networks (LinkedIn, TikTok, Facebook, Instagram) and update content on time. To get the first orders, use personal contacts to help familiar bloggers and business people who want to develop their brands. Do not forget to comment on the publications of potential customers, initiate dialogues, and open discussions.
Partnership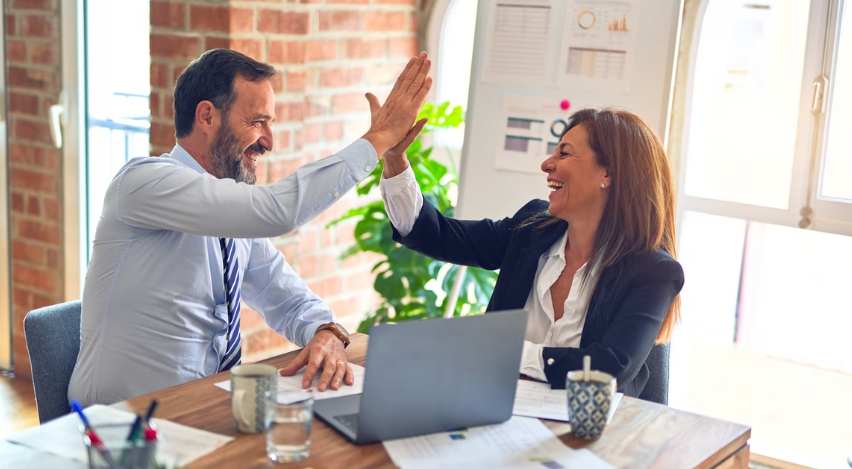 Covering everything, especially when you start a digital marketing agency, is unrealistic. To expand your connections and assortment and search for new potential customers, find partners you will cooperate with.
For partnerships, you can use both personal communication and special platforms such as:
Promote Business
When you start a digital marketing agency, the main task is as follows: to captivate and interest the public by demonstrating your company's capabilities. Without promotion, achieving recognition and entering the market is practically impossible. Advertising on YouTube allows you to reach millions of potential customers.
YouTube is the second most visited website. Watching videos has become a daily activity for many. Therefore, a self-respecting agency, especially a startup, should have its channel on this platform and develop it by talking about itself, its services, work performed, and the team. You can also place advertisements on the video channels of other users: vloggers, famous people, and partners.
Generate Quality Leads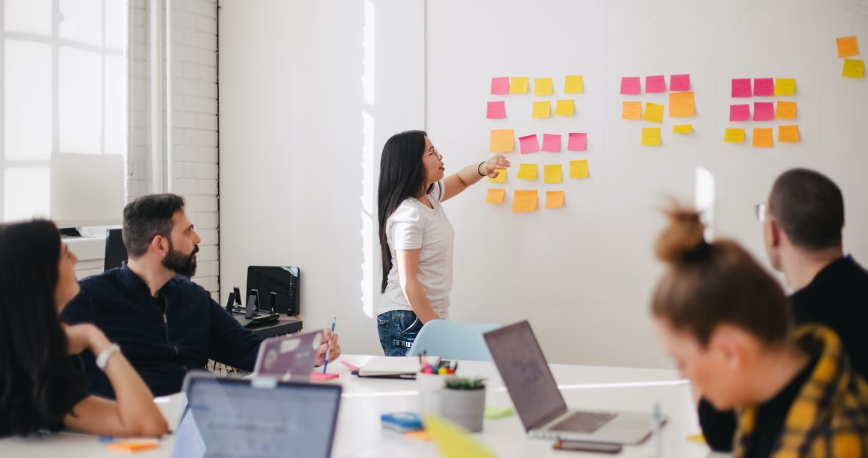 As with any other business, a good digital PR strategy should show your products to a relevant and active audience. The more people read about a digital marketing agency and click through to your website, and you will generate more potential customers. If you make a marketing policy for a new agency, it must be thought out to the smallest detail and be effective.
You can generate leads in a variety of ways:
You can also use multiple sources at the same time. The main thing is to start the creation of your client base.
Decide How You Want to Scale
Before planning to start and scale a digital marketing agency, it's wise to familiarize yourself with the hurdles ahead. We conditionally divide them into three components:
High customer churn rate.
Decrease in profitability.
Search for quality specialists.
To raise a company facing the above problems, you can use one or more ready-made strategies:
And remember – the main thing is to achieve goals and set new ones, never stopping there!
Cost to Start a Digital Marketing Agency
The costs to start an agency depend on various factors, including the field you want to enter, the clients you work with, etc. But here are the main cost items, without which the creation of a digital company and its development is almost impossible. You should take into account in the business plan all of them:
Of course, these are not all costs, but you will not even be able to start your business without them.
Final Words
These are the basic things you need to know when starting a digital marketing agency. Find out with whom and what direction you want to work, but set specific goals and objectives. The most important thing is to act, constantly improve and develop, and you will surely succeed.
Pick the right channels to create a business for your digital marketing agency, hire professionals, and pay special attention to planning with a clever business strategy, even with minimum costs. You can enter the market and become profitable.