According to current research, the global business software market will have an estimated $390 billion in 2020. Furthermore, the figures are expected to grow by about 11% annually until 2028.
Enterprise software is used in almost every industry, so its demand increases. As a result, software companies are making a lot of money. Moreover, the market is developing even further in connection with the global pandemic COVID-19 – businesses are looking for solutions and developments to optimize their activities under quarantine conditions. Therefore, the most frequently asked questions are:
How to promote my software development business?
Where to find an agile development company?
Where are located software development centers?
What are major software development companies in Ukraine?
And we will give answers to them. It is expected that corporations will strive to automate all possible processes during this period. In addition, information technology and telecommunications will become even more important. This stimulates the demand for business solutions and services from leading software companies and various applications. And consequently increases the need for the expertise of big software development companies.
What Tasks Does a Software Development Company Solve?
Software companies are not only about creating complex sites and mobile applications. Their configuration and launch go through several difficult stages – only after these stages does it becomes possible to use the application for its intended purpose. So, what processes are we talking about? Let's find out:
Identifying the needs of the client. First, the developer needs to understand the essence of the brand, its needs and tasks that can be solved with the help of the development of the program.
Create a visual wireframe to demonstrate what the program will look like and its functions. Then, the programmers write the code if the client is satisfied with the development prototype.
Testing the future application. The Software's functionality is determined while flaws and defects in the interface are identified (sudden malfunctions, slow loading, other minor problems).
It would seem that the work on the Software is over, but it's not. Usually, software development companies continue to work with the client on technical support, various improvements, and even possible marketing software power. Furthermore, upon request, they can evaluate the website's effectiveness with the new Software and offer alternative development options.
The Top 10 Ukraine Software Development Companies
"Qualified teams of specialists" and "experts with excellent technical education and extensive experience" – this is what clients say about software developers from Ukraine. Let's take a closer look at the leading Ukrainian companies developing Software, applications, and services that are the most in-demand in Europe and the USA.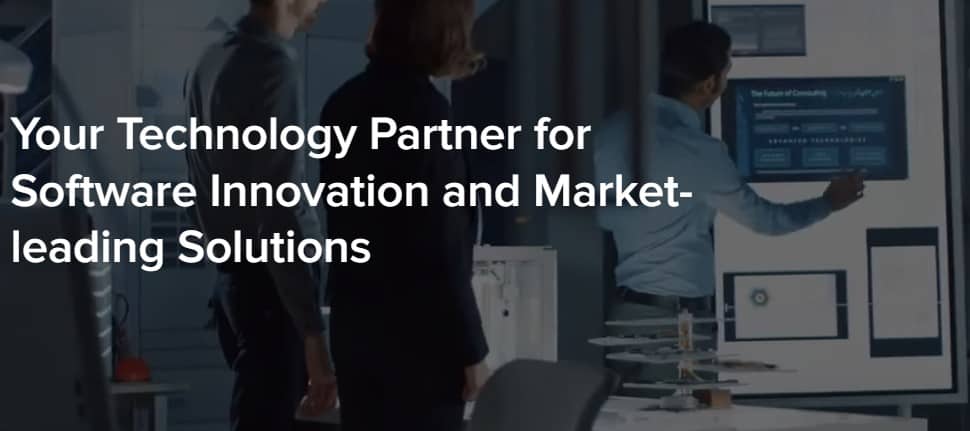 The company is a long-term partner of leading world-renowned enterprises. The central office is located in Lviv (Ukraine), but the company successfully partners with clients from other cities and countries – there are 13 territorial headquarters located on three continents. ELEKS specialists have developed Software for Aramex, Blackboard, Eset, Acino, TeleoLogica, Autodesk, The Online Factor, Dobrobut and many others. More than 1,800 qualified experts help partner enterprises bring products or services to market faster, increasing business efficiency and profitability. Flexible working conditions corresponding to the goals and capabilities of clients make cooperation not only productive but also comfortable.
The company is co-owned by a father and son named Alexey Skripnik (son's profile on LinkedIn).
Kacey Brosnan, a representative of the Brosnan Risk Consultants brand, notes the positive experience of cooperation, the professionalism of the team, and the promptness of the provided services.
Ellen Moroz, CEO, co-owner of INTERSONO clinic, is impressed by the reliability of the "Doctor" medical software, which ELEKS representatives created for further use in regional clinics.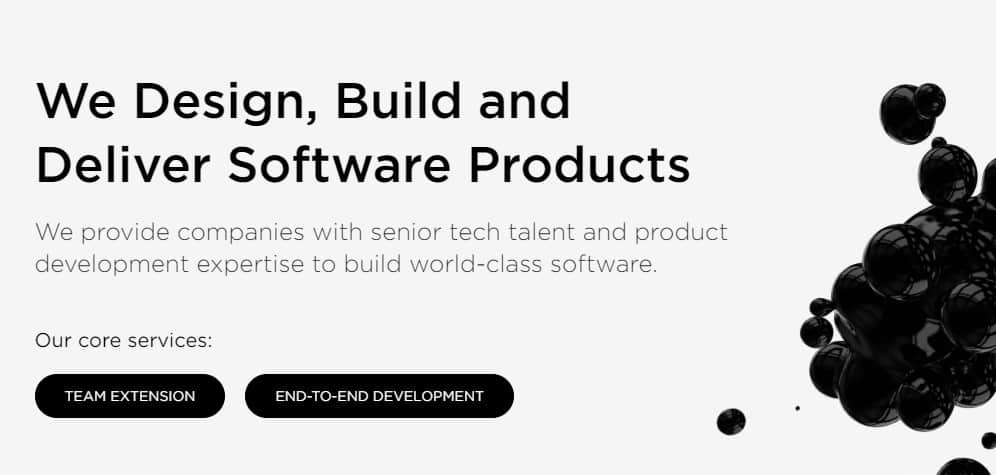 Maximum efficiency and productivity with the lowest resource costs are how Relevant Software works. It is a top-rated software development agency. The team of Ukrainian developers works worldwide and cooperates with well-known companies: Biderator, Sensor Innovation, Airthings, Life Moments Ltd, GommeHD, and Svenn. The company has provided highly specialized software services for eight years to help startups and large enterprises. The firm, headquartered in Lviv, Ukraine, works with clients from the United Kingdom, Sweden, Canada, Norway, and other countries. Andrew Burak is the company's CEO, with over 200 completed innovative projects.
Vahid Walker, Project Manager at EBS Builders, acknowledges the professionalism and flexibility of the development team. Regular meetings and transparent reporting made it easy to work on the project.
Sondre Nesset, CEO of Sensor Innovation, is pleased with the results of cooperation and the functioning of the developed application interface for the company's customers.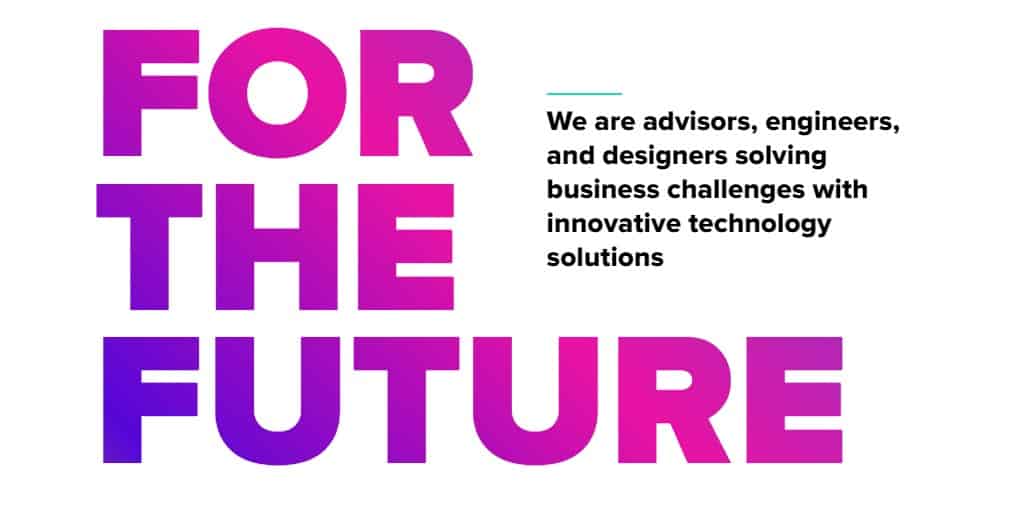 It is one of the best Ukrainian software development contractors. Ten thousand client projects, 12,000 employees, and 36 offices in 10 countries – SoftServe combines experience and knowledge with proven strategies and qualified customer service. American and European headquarters are in Austin, TX (USA) and Lviv (Ukraine). Yaroslav Lubinets is the board of directors chairman. He is responsible for strategic tasks in the company.
Customers are GoTransverse, NetDocuments, Beneplace, Coupa, CISCO, Panasonic, Cloudera, among the service. Since 1993 SoftServe has been providing a wide range of services – from software development and quality control to business analytics, testing, and project management.
Paul Tindall, the representative of GoTransverse, talks about SoftServe's modern approach to work and cooperation with customers. The client also notes exceptional attention to detail when developing business software for the project.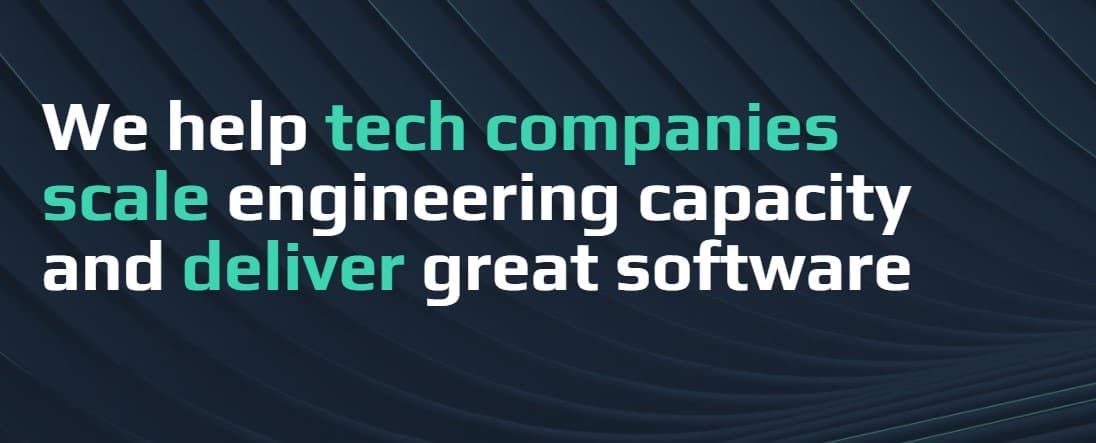 It is a good software designing company. Nineteen years on the market and hundreds of successful developments – Intellias collaborates with technology firms and helps them build their engineering capabilities. The main offices are in Lviv (Ukraine) and Berlin (Germany); there are representative offices in Poland and Saudi Arabia.
Vitaly Sedler, CEO of Intellias, calls the company's primary mission to provide high-tech services that help solve pressing issues of the digital world. The team's top talent and deep industry experience meet specific business needs – Siemens, Nokia, LG, Kia, and RTL Group customers. The names of these brands are the best recommendation for potential customers.
Derek Adams, CTO at BrainStorm, is Intellias's loyal customer. He emphasizes that the team works for results. It is famous for its detailed study of the business niche and problems relevant to its customers.
Ebbe Groes, CEO of EveryMatrix, is grateful to Intellias for providing quality services in developing modern custom applications.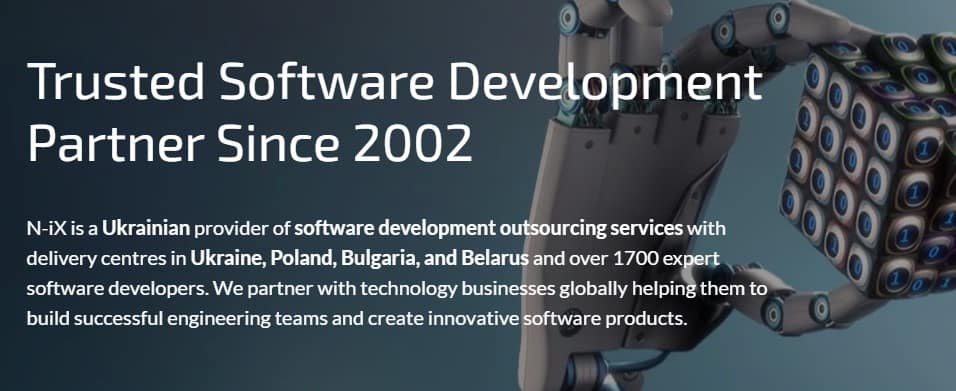 It is among the best software development vendors in Ukraine. Founded in 2002, the software development company is managed by the founder Andrew Pavliv. By partnering with industry leaders, N-iX provides application development services for outsourced brands. More than 1,700 IT professionals put the latest developments in various technical areas into practice, which allows the company to remain the leader in the global market.
Among the customers of N-iX are well-known brands: Discovery, Fluke, OpenText, TuneIn, and GoGo. The main office is in Lviv (Ukraine), with its clients' addresses scattered worldwide.
Lars Hoogweg of Lebara is a loyal N-iX customer. Here's why: N-iX specialists saw the real needs of their customers and offered the best solution to the problems in the shortest possible time.
Jon Rhymes, Head of Technology at AgSpace, acknowledges the impeccable experience and expertise of the design and development team that have helped find the right solutions for clients.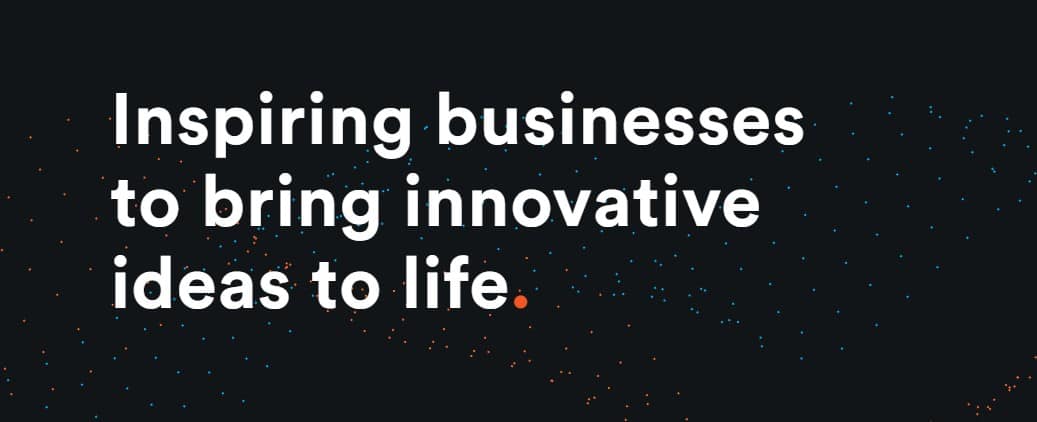 "We partner with companies that have great ideas." Since 2002, Ciklum has been developing digital solutions for Fortune 500 brands. Teams of specialists provide a comprehensive service for developing custom software from idea to launch. The company opened 21 offices (the main one is in Kyiv, Ukraine), employing more than 3,500 developers from Poland, Belarus, Pakistan, and Spain. It is rightfully among the best software designing companies. It is rightfully among the best software designing companies.
Kulraj Smagh is the CEO of Ciklum, the services of its teams were once used by: Zurich, Tobii, FlixBus, EFG, Eurapco. Numerous awards and certificates from international industry associations confirm the services provided.
According to Dror Meiri, a spokesman for eToro, Ciklum is the best R&D company.
Dan Germain, director of customer relations at Perfect Channel, says that in partnership with Ciklum, the time to release custom applications has been reduced by 40%, which has helped streamline many business processes.

Consulting, software development and modernization, scaling of the client's team – Sombra, led by Viktor Cheikh, offers digital services for medium and large businesses. Experts help startups and corporations by providing the latest engineering developments and trends in the digital technology market. You should pay attention to this one of the best software development agencies.
Sombra is headquartered in Lviv (Ukraine), but the company is not limited to its local location – work offices are located on different continents. The company cooperates with famous brands and well-known corporations: Womply, Flexy, Vesmir Inc, and Legal Monkeys. The company's culture is based on these five values: proactiveness, honesty in relationships, self-development, willingness to change, and satisfied customers.
Alan Lindsey, CEO of Vesmir, describes working with Sombra as a solid partnership and a keen understanding of the software customer's needs. In addition, the tremendous experience in implementing digital innovations deserves all praise.
The representative of the Reminder brand emphasizes that it is comfortable to work with the Sombra team; they always offer the best solutions.

It is a great example of an excellent software development company. The main offices of KindGeek software development company are located in Lviv (Ukraine) and London (UK). This company is one of the few that works with small startups and mega-corporations, providing them with quality software for solving various tasks.
Anton Skrypnyk, CEO of the company, claims that all business partnerships are built on transparency and openness of work. Numerous clients confirm this in different planet locations: Hive, TUI, University of Basel, Telefonica, and Place B – clients can view the complete list of projects on the company's website with Ukrainian roots. By combining effective Software, customer business ideas, and market realities, KindGeek experts create a competitive digital product.
Dan Gallagher, CTO of Datasembly, loves that the team always considers even the most minor details to deliver the best possible product for your needs.
Chris Lowrie, Chief Operating Officer of HyperJar Limited, praises the team's flexibility and outsources the software when needed.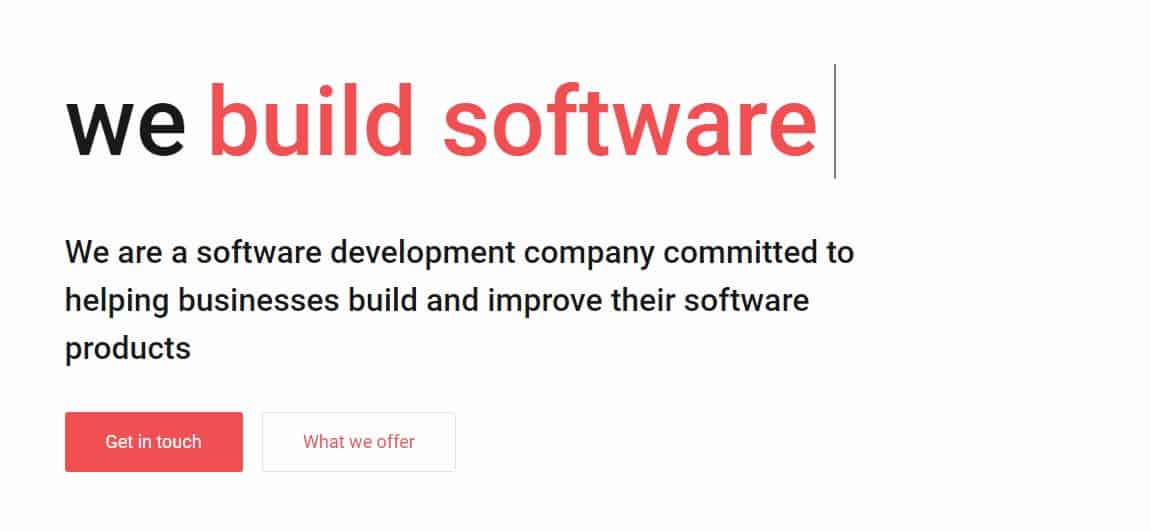 The desire to make the world a better place and the pursuit of the absolute quality of our product is the core values ​​of the Perfectial company. The main office of software developers is located in Lviv (Ukraine), but many headquarters are abroad (the USA, Malta island, UK). CEO Andriy Skoropad believes that by improving their experience, the team invests their knowledge and skills in the client's business. The company offers cloud computing and SaaS services and Blockchain, ML, AI, and Enterprise software integration. It is one of the best software development providers because of its great expertise.
The list of clients says a lot: Perfectial trusted OLX, Mirantis, Roku, Ayasdi, Clickatell. Numerous positive reviews and regular customers confirm the company's success.
Antonello Supino, Head of Business Intelligence at AMEA Corporation, says that working with Perfectial has helped improve the data correlation platform. Other customers, such as Ronaldo Ama, a representative of Ayasdi, have also noted progress in development.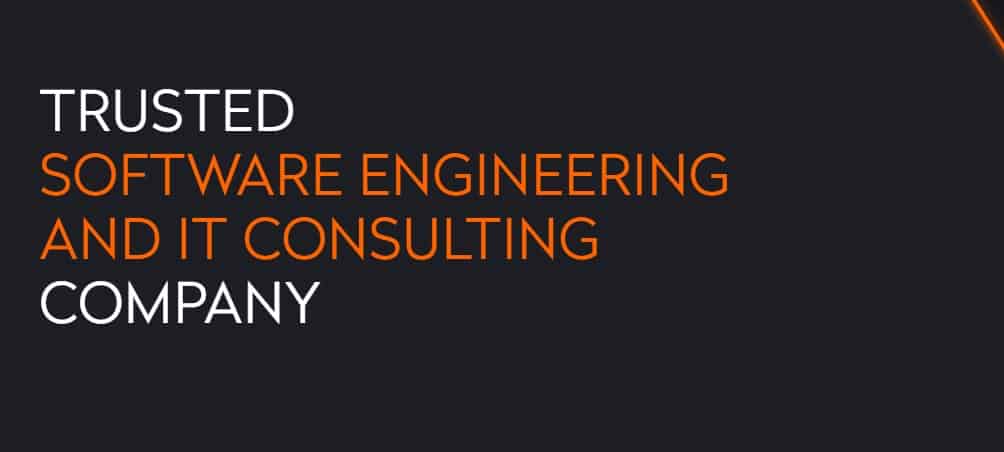 Customized Solutions for Unique Purposes – For over 13 years, Yalantis has been developing Software and consulting services in IT, business, and analytics. It is a software programming company with the widest expertise in different niches. The company also willingly shares knowledge by investing in creating training programs and events to establish IT communities. Oleksander Kholodov and Sergiy Fesenko, the company's founders, believe that businesses need specialized Software to close customer questions.
Customers of Yalantis services are brands: KPMG, Rak, Lifeworks, and HealthyFully. The Ukrainian office is located in Dnipro (Ukraine), in Estonia. The geographical location of clients covers the entire planet.
Sergio Miguel Vieira, the founder of Truhoo, is impressed with the team's work – they exceeded all expectations.
Simon Jones of the medical corporation considers Yalantis one of the most trusted technical partners in the market. He is delighted with the services provided and the sophisticated software Yalantis IT engineers have developed.
Conclusion
To choose the best software development company, paying attention to many metrics is essential. For example, user comments, a list of famous clients, and a portfolio on the site say a lot.
An important detail is communication with the team, which should be comfortable. It would help if you felt like you were on the same page with engineers, designers, and developers so that they could feel your needs and your customers' needs.
It is ideal when a software development company accompanies the product at all stages of creation – from idea to full functioning. Cooperation and active immersion in the customer's niche are prerequisites for developing effective programs or applications for a specific business.