Welcome to our complete guide on the Top 14 Software Development Companies, where we highlight the leaders in digital solutions. These trailblazers have mastered the art of:
Designing user-friendly, innovative applications
Developing custom software that elevates businesses
Ensuring seamless integration and deployment
Providing quality assurance and rigorous testing
Offering unparalleled support and maintenance
In today's competitive landscape, leveraging the expertise of these software development giants can propel businesses to new heights. By working with these top companies, you can access cutting-edge technologies and tactics that can help you develop and stay ahead.
? Plerdy and the Importance of CX Website Analysis: In an era where digital experiences define customer satisfaction, tools like Plerdy have become indispensable. This powerful solution offers in-depth CX website analysis, enabling you to identify areas of improvement, optimize user experience, and, ultimately, drive higher conversion rates. By harnessing the insights provided by Plerdy, you can fine-tune your digital strategy and maximize your online success.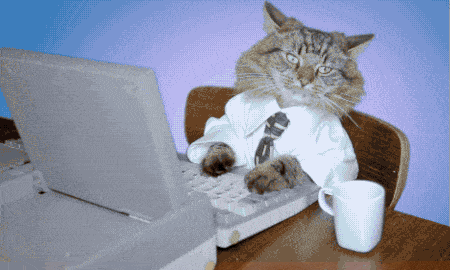 So, without further ado, let's embark on a journey to explore the Top 14 Software Development Companies shaping the digital world's future!
Solving Diverse Challenges: A Software Development Company's Expertise
A software development company is the backbone of the digital world, taking on many tasks to ensure seamless and efficient software solutions. These taskmasters excel at:
Designing Cutting-Edge Applications: Crafting user-friendly, visually appealing, high-performance applications tailored to clients' needs.
Custom Software Development: Addressing unique business requirements through personalized software solutions that enhance productivity and streamline processes.
Maintaining and Upgrading Existing Systems: Ensuring the longevity and relevancy of software by providing timely updates, bug fixes, and feature enhancements.
Integration and Deployment: Seamlessly blending software solutions into the existing infrastructure with minimal disruption to day-to-day operations.
Quality Assurance and Testing: Diligently examining software for any flaws, guaranteeing robust and dependable solutions.
A software development company is a one-stop shop that addresses problems front-on, offering specialized solutions for both large and small enterprises. They empower organizations with cutting-edge technology, allowing them to stay ahead and achieve unparalleled success. From designing innovative applications to maintaining and upgrading existing systems, these experts know the ins and outs of software development like the back of their hand – ensuring a smoother, more efficient digital landscape for all.
Enterprise vs. Regular Software Development: Navigating the Key Differences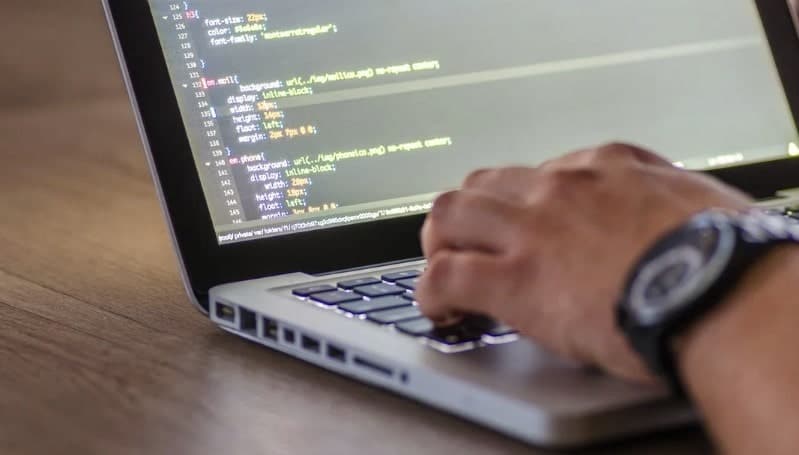 The distinctions between enterprise and regular software development can be crucial in software development. Knowing these differences will help businesses choose the best solution.
Enterprise Software Development caters to large-scale organizations, focusing on:
Robustness: Crafting solutions that can withstand high demands, ensuring reliability and stability.
Scalability: Designing software capable of expanding alongside business growth, accommodating increased workloads.
Security: Implementing stringent measures to protect sensitive data and safeguard against potential threats.
Integration: Seamlessly connecting the software with existing systems, facilitating smooth information exchange.
Compliance: Adhering to industry-specific regulations and standards, mitigating potential legal risks.
On the flip side, Regular Software Development addresses the needs of small to medium-sized businesses, prioritizing:
Simplicity: Developing user-friendly applications with a focus on ease of use.
Cost-Effectiveness: Providing affordable solutions that deliver value without breaking the bank.
Flexibility: Adapting software to the ever-changing needs of smaller businesses.
Speed: Rapid development and deployment to quickly address pressing business challenges.
Maintainability: Ensuring the software is easy to update, troubleshoot, and enhance.
Enterprise and normal software development serve distinct purposes, catering to different business sizes and requirements. While enterprise development emphasizes robustness, scalability, and security, regular development prioritizes simplicity, cost-effectiveness, and flexibility. By understanding these contrasts, organizations can choose the software development approach that best aligns with their objectives and resources.
List Of The Best 14 Software Development Companies
Embark on a voyage through the digital realm as we unveil the elite league of the Top 14 Software Development Companies. These pioneers are changing tech with cutting-edge software solutions. So feast your eyes on this curated list and discover the software development maestros who hold the keys to unlocking your business's true potential.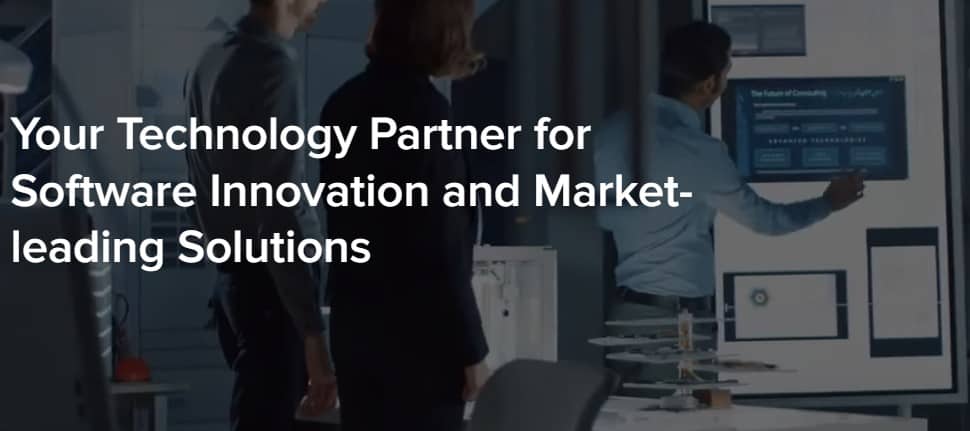 ELEKS, a trailblazer in custom software development, product design, QA, and consultancy services, has earned its reputation as the go-to partner for numerous global enterprises, SMEs, and tech challengers. With over 2000 specialists and 700 end-to-end projects, ELEKS can tackle the most complex challenges by engaging experts grounded in physics and mathematics. This enables them to offer cutting-edge solutions, such as adopting digital transformations and unifying an enterprise's digital ecosystem.
Adept at engineering with passion, ELEKS has a client satisfaction rate of 97% and a recommendation rate of 96%, making it a key strategic technology partner. Their nearshore teams provide access to a talent pool of 2000+ multiskilled specialists across 18 offices on three continents, facilitating seamless working partnerships. ELEKS' dedication to success means they actively drive innovations, helping clients stay ahead of the curve and achieve their long-term goals. By partnering with ELEKS, businesses can realize their product vision, boost their value, and boldly adopt new technologies.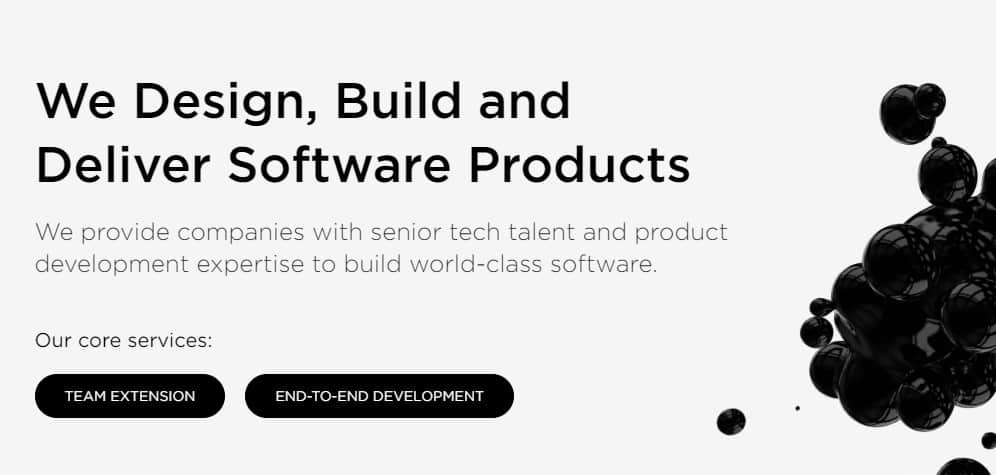 Relevant Software is a full-cycle software product development company that provides market research, business analysis, design, development, and launch services. It has built and launched over 200 products in 15 countries worldwide, with expertise in Fintech, Retail, Real Estate, Travel, and Construction. Relevant Software has helped more than 200 companies scale their engineering teams and build web and mobile applications. They provide services to early-stage startups without a tech team, companies launching their products, and organizations that want to digitize. Relevant Software's engineers undergo a rigorous selection process to provide clients with the best-fit candidates for their final interviews. They allow clients to choose their preferred methodology and tools for syncing and managing their team, making the development process feel like in-house development. Relevant Software has achieved multiple recognitions, including being a Top Mobile Developer on GoodFirms, listed on Clutch.co, and a Norwegian-Ukrainian Chamber of Commerce, Lviv IT Cluster member. They also offer insights into software development, such as news in the Ukrainian IT community, outsourcing to Ukraine, and software development outsourcing.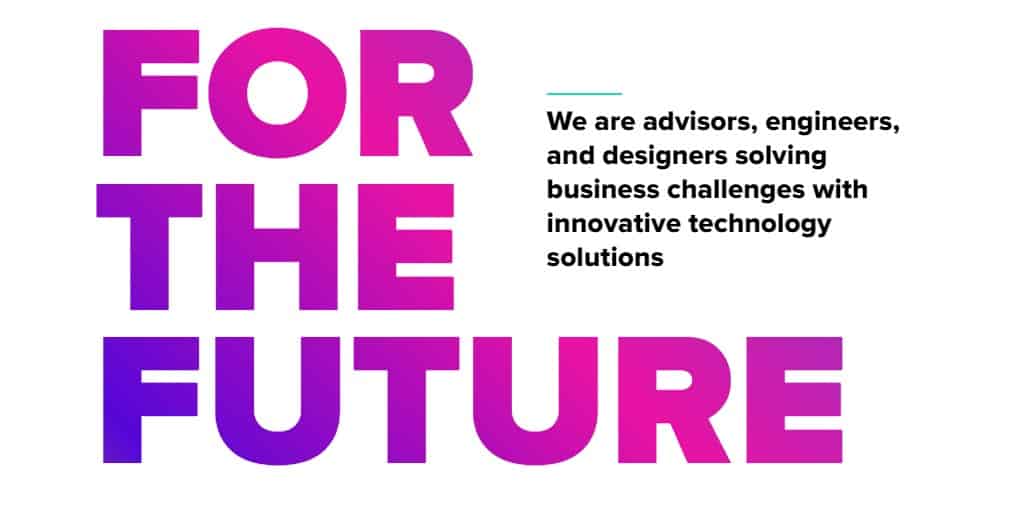 At SoftServe, a powerhouse in software development, their team of advisors, engineers, and designers tackle business challenges with cutting-edge technology solutions. With a diverse portfolio, they offer engineering services such as software development, software testing, solution architecture, business analysis, operations support, product management, and technical communication. They excel in cloud and DevOps, big data and analytics, AI and ML, IoT, and cybersecurity and venture into experience design, experience platforms, extended reality, robotics, and R&D.
SoftServe's clients span numerous industries like healthcare, financial services, retail, and automotive. They've partnered with major players like Amazon Web Services, Google Cloud, Microsoft, Salesforce, and VMware. With an impressive Net Promoter Score of 80, SoftServe has a proven track record of satisfying clients with expertise, innovation, and communication skills. With their world-class solutions, SoftServe is the go-to partner for companies seeking to make technology work seamlessly across their enterprise.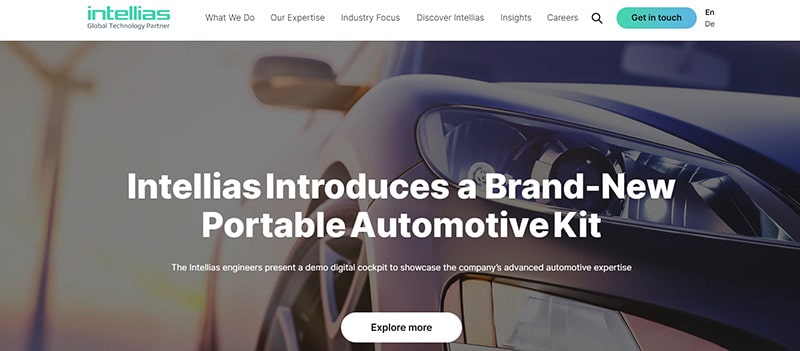 Intellias, a trailblazing software development company, has recently broadened its horizons by acquiring Digitally Inspired, a UK-based, fast-growing peer in the Retail and eCommerce industry. As a visionary tech partner, Intellias has been featured in Frost & Sullivan's "Global Retail Artificial Intelligence (AI) Growth Opportunities" report, showcasing AI solutions that propel growth in the retail sector. The company has also made headlines with its innovative self-stabilizing concept for motorcycles and scooters. Additionally, Intellias' partnership with DKV has reached new heights, driving the transition toward efficient and sustainable mobility through cutting-edge projects.
With an unwavering commitment to making a difference, Intellias breathes life into world-class ideas. These co-creating solutions propel digital transformation and leave a lasting impact across industries such as Mobility, Financial Services & Insurance, Telecom & Media, and Agriculture. Their global vision is to deliver exceptional value for businesses, people, and communities, steering the world toward a brighter future.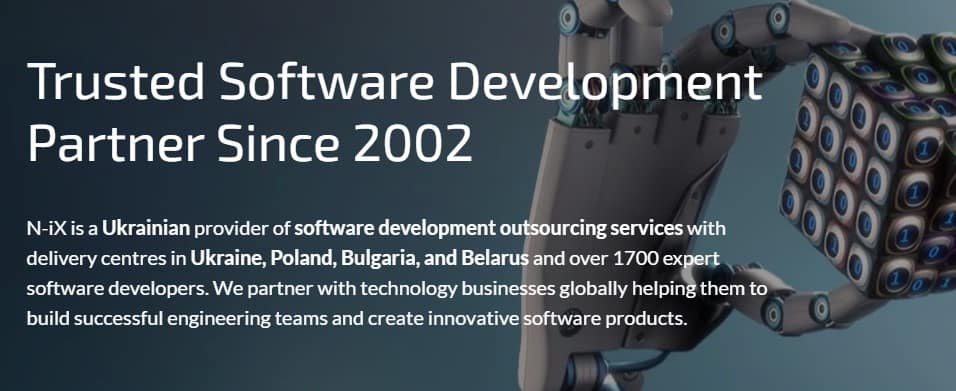 N-iX, a European software development powerhouse, bolsters businesses worldwide by expanding their engineering capabilities and crafting successful software products. With a rich history since 2002, they've built strategic partnerships with global industry leaders and Fortune 500 companies, including OpenText, Fluke Corporation, AVL, Lebara, Currencycloud, and TuneIn. Over 2,000 professionals at N-iX deliver top-notch solutions in software engineering, cloud-native services, data analytics, embedded software, IoT, and machine learning across various sectors like finance, manufacturing, and telecom.
From cloud solutions and data analytics to machine learning & AI, N-iX's tech expertise is unmatched. Their data experts cover many services, including data strategy design and cloud migration. For embedded software and IoT projects, they take care of hardware prototyping, cloud architecture, and predictive analytics. They also develop state-of-the-art virtual reality solutions for enterprise customers. They work with various digital platforms and RPA tools to help clients automate operations and optimize business processes. With a global presence, N-iX's offices are in Malta, Poland, Colombia, Sweden, the USA, Bulgaria, and Ukraine, making them a truly international powerhouse in software development.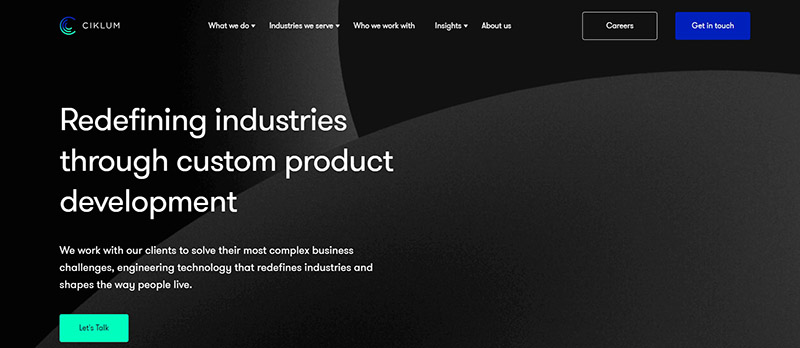 Ciklum, an industry trailblazer, reimagines software development by crafting custom products tailored to clients' complex business challenges. Boasting a powerhouse team of over 4,000 developers, consultants, data engineers, architects, and scientists, they're dedicated to engineering technology that reshapes industries and influences our lives. With a global presence in 20+ offices and 15+ development centers, Ciklum remains steadfast in pursuing one vision.
Their expertise in product engineering, intelligent automation, and data analytics equips them to deliver exceptional, innovative solutions. As a testament to their prowess, they've garnered the trust of industry giants like Etoro and Lottoland. Ciklum's recent success story includes developing, optimizing, and future-proofing Betsson's payment infrastructure, which now handles millions of transactions daily.
Recognized by Gartner in their Magic Quadrant for Custom Software Development Services, Ciklum exemplifies excellence in the software development landscape. By working hand-in-hand with their clients, they continue to redefine industries and push the boundaries of what's possible in the digital world.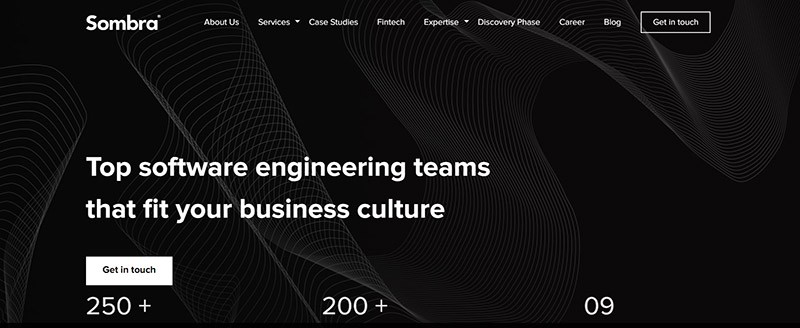 Dive into the world of Sombra, a cutting-edge software development company delivering top-notch solutions for nearly a decade. With an impressive roster of 250+ experts in Eastern Europe, they've completed over 200 projects, making them a trusted partner for startups, CTOs, and product managers.
Whether you're seeking to augment your in-house development team or need help with engineer turnover, Sombra has your back. They're renowned for their professional team, boasting proactive, responsible, and proficient engineers who seamlessly integrate into your business culture. Their clients rave about their dedication, loyalty, and stellar communication skills, thanks to a high level of English proficiency among their engineers and managers.
Sombra's services run the gamut from consulting and technical assessments to web & mobile application development, software modernization, and team scaling. They pride themselves on their adaptability, security compliance, and ability to offer convenient time zones to their clients. With access to top talent from six technical universities and a strong emphasis on employee development, Sombra stands head and shoulders above the rest in the software engineering landscape. So, why not team up with Sombra and experience a fruitful partnership that'll take your software solutions to new heights?

At the heart of the software development world, KindGeek shines as a trailblazer, offering full-cycle development services to start-ups, SMBs, and enterprises. With a solid portfolio showcasing their expertise in engineering, advisory, and a diverse range of technologies, they've earned the trust of entrepreneurs from Europe, North America, Asia, and Africa. Their secret sauce? A blend of trust, transparency, and a business mindset ensures they deliver efficient software and polish your idea to make it competitive in the market.
Their dedication to excellence is evident in the glowing testimonials from clients like Tom Cape, co-founder of Grafter, who praised KindGeek's openness and honesty. Likewise, Dominik Dresel attests to KindGeek's understanding of what it takes to make a startup succeed. With a team that values trust, transparency, and diverse experiences, KindGeek is like a superhero for its customers, building a chain of trust rather than just software. So, when you need a software development company that's got your back, think KindGeek. They're the tech-savvy, business-minded partners you've been searching for.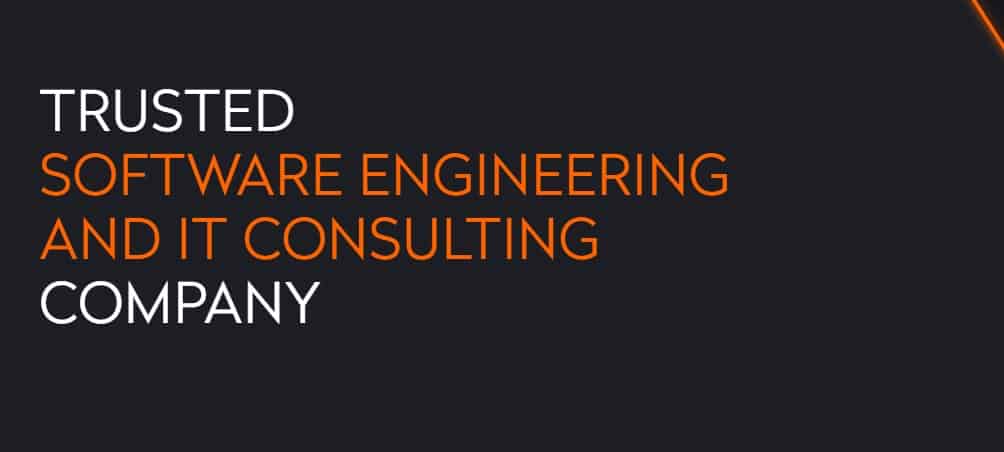 Step right up and feast your eyes on Yalantis, a top-tier software engineering and IT consulting company that has your back in custom software development. These digital wizards specialize in tailored solutions for your business needs, tapping into their domain experience and technical excellence. They're also masters of constraint management, ensuring non-functional requirements are on point.
Looking for a development team boost? Yalantis has got you covered, whether you need offsite or onsite staffing and ramping up. Their talent nurturing and retention policy and expertise in distributed team management and performance make them perfect for your needs.
But wait, there's more! Yalantis is also your go-to for IT consulting and digital advisory. From architecture assessment to technical feasibility audit, these folks have you covered. Need a solution design or development strategy? Look no further than their PoC development and software reengineering support.
Their vast services include functionality extension, legacy modernization, infrastructure optimization, third-party integrations, and regulation compliance. And to top it off, they provide 24/7 incident and problem management.
With an impressive list of certifications and partnerships, Yalantis is the cream of the crop in the software development industry.

Step right up and dive into the world of Sapphire Software Solutions, where innovation meets excellence. Serving as your trusted partner, they're a global web and mobile app development company with a penchant for crafting innovative solutions tailored to your needs. Their expert designers, developers, and architects are ready to boost your business with 20+ years of experience and over 1500 projects.
Their extensive range of services covers everything from web development to cloud solutions, ensuring your digital presence is both robust and cutting-edge. Moreover, they've got your back, whether it's developing a slick mobile app, refining your UI/UX design, or providing top-notch software testing. And with a loyal client base of over 2800, they know how to deliver the goods.
As a dedicated partner, Sapphire Software Solutions will walk the extra mile, offering flexible engagement models that cater to your unique project requirements. So why not let them be the wind beneath your wings as you soar to success with their unparalleled software development expertise?

Dive into the world of Aalpha Information Systems India Pvt. Ltd., a global pioneer in IT consulting and custom software development outsourcing. With a top-notch team of experts and a superlative Agile process, Aalpha is the go-to choice for top enterprises seeking innovative project outsourcing solutions. Their services span web & mobile app development, the Internet of Things, blockchain development, and more.
Aalpha's mobile app development services empower businesses to transform and mobilize anytime, anywhere. In addition, their web development services give your business a reliable facelift for long-term branding solutions. They also offer state-of-the-art custom software development solutions tailored to intra-business and automation requirements.
By harnessing the power of the internet and advanced communication infrastructure, Aalpha has made offshore outsourcing a breeze. Their expertise in PHP and Laravel development offers integrated, business-driven web solutions. Their domain expertise encompasses various industries, including Agri Tech, Education, Fintech, Food and Beverage, Healthcare, Hospitality & Travel, Retail, ISVs, and Sports.
Boasting 900+ clients and 5,000+ completed projects across 41+ countries, Aalpha is a trusted partner for SMEs and large companies. With result-driven project management and seamless communication, Aalpha's solutions deliver advantages in advanced, corporate, internet-facing, and hybrid environments.

Hyperlink InfoSystem is a top IT software solutions provider with offices in New York, USA and India, established in 2011. They are ranked #1 on Clutch as the top app, web, blockchain, metaverse, and AI development company in the USA and India. Their skilled team is known for delivering the most innovative and eye-catching mobile apps and websites. They offer customized services in mobile apps, website development, AR-VR development, game development, blockchain development, and more. Hyperlink InfoSystem follows the Agile development process to ensure reliable and scalable business solutions for their clients. They provide excellent support, data backups, and data protection, ensuring the utmost safety of all client data. With 11+ years of experience, 4500+ mobile apps developed, and 2200+ websites developed, their team of 1000+ experts is dedicated to delivering quality products to their clients. Hyperlink InfoSystem has partnership models for clients, including the Fixed Price Model, Hire Dedicated Model, and On-Site Development Model. They offer mobile app development, web development, e-commerce development, blockchain development, game development, Salesforce solutions, AI and ML, IoT and embedded, and DevOps.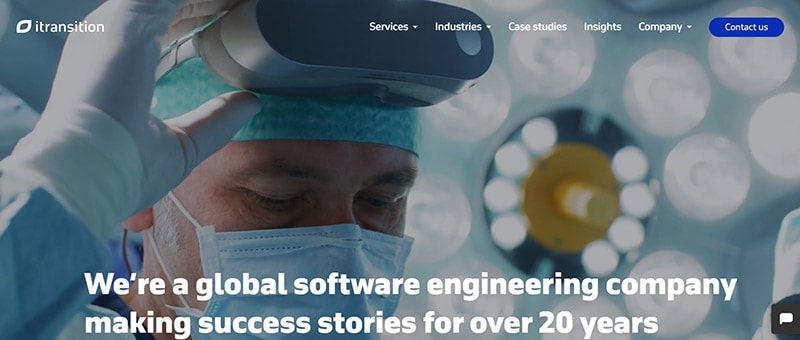 Itransition, a global software engineering powerhouse, has been crafting success stories for over 20 years. They cater to diverse sectors, offering application services, technology advisory, digital enterprise solutions, data analytics, intelligent automation, and managed IT services. They've served 800+ clients, managing $20 billion in investment portfolios.
Notable accomplishments include TradeStops, a platform serving 30,000+ North-American investors, and a cloud-based data management suite for a US pharmaceutical multinational, housing 500 million patient records. They've also developed AI solutions for a global fashion retailer, increasing conversions by 8% and reducing infrastructure costs by 50%. Itransition's DevOps team has saved The Economist $50K annually on infrastructure management. Established in 1998, Itransition boasts a team of 3000+ engineers, 5 R&D labs, and a clientele spanning 40 countries. They've developed a corporate learning portal for PayPal, an affiliate network portal for Expedia, and a shoppable video platform for AiBUY, to name a few. With a rich history and dedication to excellence, Itransition delivers top-notch software solutions that drive success.

Dive into Sigma Software, a top-notch software development company dedicated to fueling your business growth. As your reliable technology partner, they blend global delivery with Scandinavian business culture and a dash of Ukrainian spirit. Their expertise spans custom software development, dedicated teams, software testing, graphic design, managed services, and IT consulting.
Sigma Software excels in providing tailored solutions, from custom Big Data solutions to AR/VR development and IT security services. Their dedicated development teams comprise remote professionals and skillful software engineers ready to tackle your IT projects, products, and R&D. The company also shines in game design and development, offering engaging art and innovative game mechanics for casinos, lottery, e-learning, and web games.
Their talented AI engineers analyze your business to provide beneficial Machine Learning solutions and Artificial Intelligence software. With an impressive portfolio of successful projects in various industries, Sigma Software leverages cutting-edge technologies, including AI, VR, IoT, and Big Data, to deliver exceptional results. So, let Sigma Software propel your business to new heights with its unparalleled expertise and wide-ranging services.
Bottom Line
Selecting the right software development company can significantly impact your project's success. With a diverse range of highly-skilled companies like ScienceSoft, Unqork, and Intellectsoft, you're spoiled for choice when hiring top-notch talent. Remember, finding a team that aligns with your brand values and can fully grasp your vision is crucial.
Whether seeking expertise in UX design, marketing strategies, or iOS app creation, this list of the top 14 software development companies covers a wide spectrum of services. Remember that Glassdoor ratings and employee reviews can give you valuable insights into each company's work culture and the quality of its output.
By taking the time to visit company profiles and reading up on their case studies, you can make smarter, well-informed decisions. Then, feel free to schedule a call or email to discuss your project in detail with potential partners. After all, the right match will help you navigate the complex world of software development with minimal risks.
Lastly, check out Plerdy, a fantastic tool for tracking user behavior, improving UI, and boosting your NPS score. Plerdy can assist you in taking your project to new heights. Visit their site for more information and how they can elevate your software development journey.