If you're looking for an accurate, step-by-step, ready-to-use SEO audit checklist, you'll love this post with its 25 SEO tips.
An easy way to collect SEO data and analyze semantics every day with Plerdy SEO-checker.
SEO stands for Search Engine Optimization. So that to better understand the essence and the principles of SEO, it would be appropriate to draw an analogy between search engines and librarians. Like librarians are always expected to know all the details of each book in a library, search engines must also collect the data of each page of available resources in "a library" and clearly understand how they are interrelated. Within the framework of Search Engine Optimization, such a "library" is the Internet itself. Every search engine uses its own SEO algorithms, due to which it can not only collect but also analyze the content of each page and provide the most appropriate results which would best meet the user demands. Such algorithms are akin to recipes. On-page SEO ensures that all "the ingredients" are included in preparing the content. In fact, Search Engine Optimization is associated with the following "ingredients": words matter, titles matter, links matter, words in links, and reputation. You'll learn about these matters in detail and familiarize yourself with useful SEO tips on their implementation further in this post.
Provided that you've created SEO-friendly content, including all the SEO "ingredients," your web page will be higher ranked by search engines. The higher your website's position in search results is, the more users will pay attention to it. Thus, your website's SEO ensures that its content features all the necessary elements to attract search engines' attention and thus contribute to its higher ranking.
SEO is a very direct and simple process that will quickly attract more visitors and traffic to your website.
Whether you want to work on a startup or have long had your own site, you need to clearly understand the on-page SEO process to improve its visibility on the Google search engine.
For this purpose, we have selected the 25 most crucial aspects and provided tips for you, which affect the site's rating and should be considered in SEO promotion.
Here is the 25 SEO tips checklist:
1. The main mirror and a single URL format
Thanks to a well-designed URL, people and search engines can immediately understand what the landing page is about. For example, the Plerdy website's URL given below is a "semantically accurate" URL, meaning it accurately describes the purpose of the page: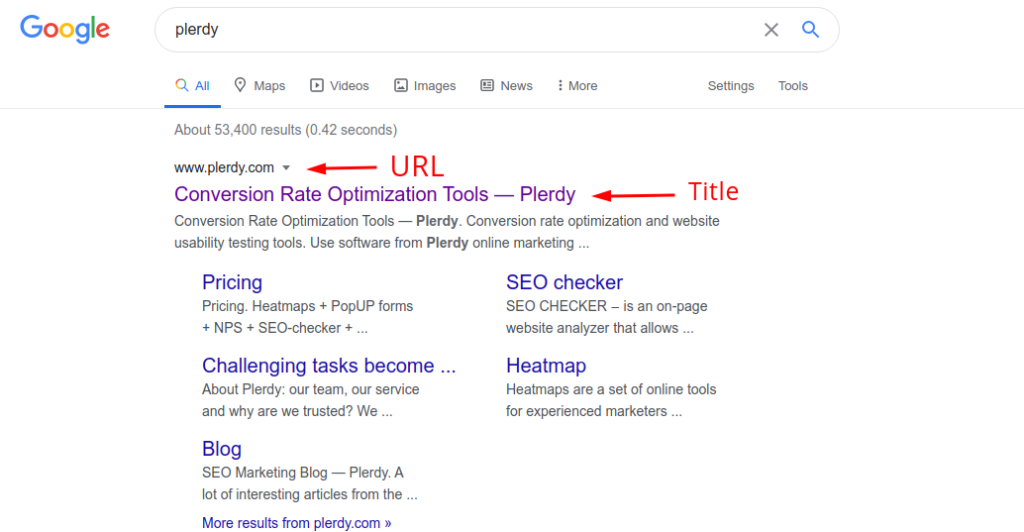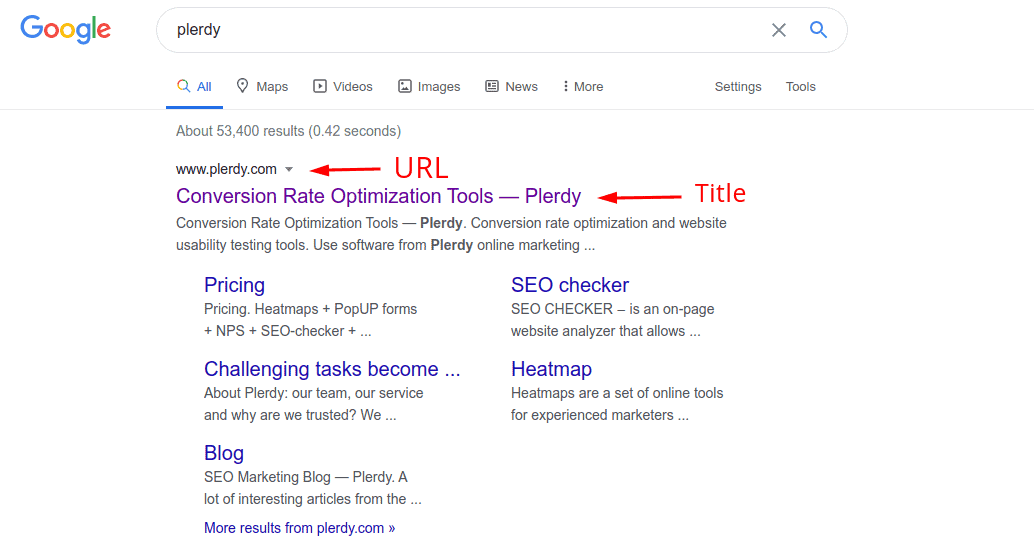 A user-friendly, semantically accurate URL makes it easy to present information about a landing page, even if its title is hidden. It also provides visitors with an improved user interface since they immediately know what to do after looking at the description and clicking on the link.
Note that Google is increasingly replacing the URL in the search results snippet area with the domain name and breadcrumb trail. This often happens when searching via mobile devices.
The main website mirror (with or without the www prefix) must be defined, and a 301 redirect from a non-main site mirror to the main one must be implemented.
Site pages accessible by the URLs, ending with a trailing slash  (site.com/stranica/), or without it (site.com/stranica), will be perceived as duplicates by a PC.
2. Checking the robots.txt and sitemap.xml files


A simple robots.txt file can greatly affect the way search engines scan your site. It contains instructions for search engines on how to scan the site. This text file is optional, and all major search engines support it.  However, this protocol is purely advisory. Thus, it can be ignored by robots scanning web pages if they wish so.
The robots.txt file includes prohibitions and permissions that indicate which sections should and should not be scanned by search engines. Applying user-agent operators, you can grant specific permissions and prohibitions to specific search engines.


Another function that can be used in the robots.txt file is an XML Sitemap ad. Since web crawlers start scanning the site by checking the robots.txt file, the latter enables you to notify them of your site's XML files.
If you have no XML Sitemap, don't worry, since this function is not required, like all robots.txt files. Your file may contain multiple XML Sitemap ads. However, if you have a Sitemap index, you should not specify each separate Sitemap file but rather this particular index. The examples of XML Sitemap ads are provided below.
3. Validation of the HTTP response headers from the server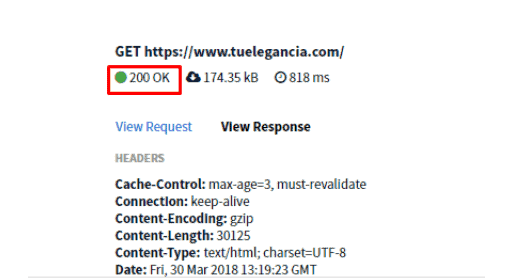 A satisfactory URL should always return a 200 status code. Likewise, a good SEO redirection should always return 301 (beware of 302) redirects.
The most common HTTP status codes and their relation to SEO:
200 — OK
A satisfactory URL should always return 200. This implies that the browser found the URL, and the server returned a good page with content.
301 — Moved permanently
To move a page (or an entire site), always use 301 redirects for good SEO. Such redirect tells Google to monitor the new site. It transfers all the backlinks received by the old page to the new page. Redirect your 301 status from .htaccess (using RewriteRule … [R = 301, L]) or from the PHP header (…).
302 — Moved Temporarily
Many redirects are made in this way. Unfortunately, these are poorly configured redirects in terms of SEO because the link juice is lost. Use 301 redirects instead so that to preserve the link juice.
404 — Not Found
It is recommended to identify which pages return 404 and fix them (either by creating the missing page or by making a 301 redirect of its URL to an already existing page).
You can validate a server HTTP response here.
4. Checking for a custom 404 error page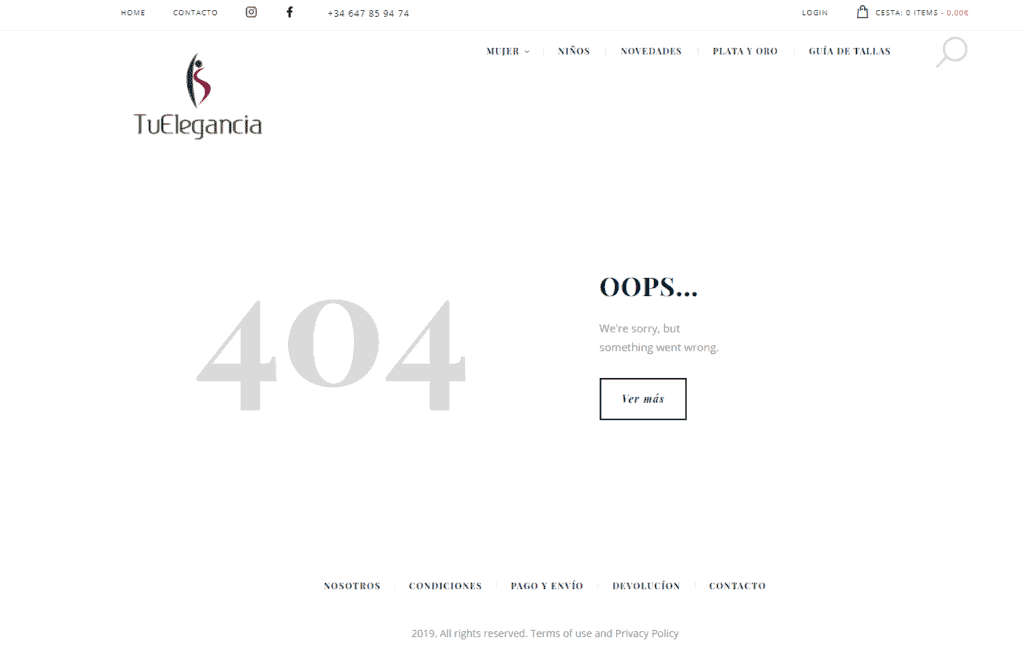 Search engines, such as Google and Bing, move down websites with a lot of 404 errors. After the crawlers have found that many requests are fulfilled using 404 codes, it is assumed that the website is not well supported. Dead links affect a website's SEO ranking. In fact, Google can decrease its position on SERP or even stop indexing it, providing too many pages with 404 errors. This can cause a significant decrease in website traffic.
5. Meta Title and Meta Description
A meta title and meta description are usually displayed when your page appears in Google or other search engines. You can update the SEO settings for each page of your project using the page settings.


A meta title is an HTML element that defines the title of a web page. A title tag is displayed on search engine results pages (SERP) as a clickable title for a given result. Title tags are important for usability, SEO, and social sharing. The web page title tag is intended to accurately and briefly describe the page content. As a rule, Google displays the first 50-60 characters of a title tag. As our research shows, if your titles are up to 60 characters long, about 90% of them can be expected to display correctly.
A meta description is a meta tag that summarizes 155-160 characters and describes a web page's content.
6. Checking for your pages' load performance

Users expect sites to be fast. Since the world becomes more mobile and consumers expect services to be on-demand and delivered without hindrance. Therefore, low site speed can seriously affect SEO.
According to research, about 75% of users reject pages that take longer than 4 seconds to load. However, more than 50% of users expect the loading of a page to take less than 2 seconds. In addition, the site's page load performance parameters are also taken into account by search engines.
7. Checking your site in Google PageSpeed Insights (PSI)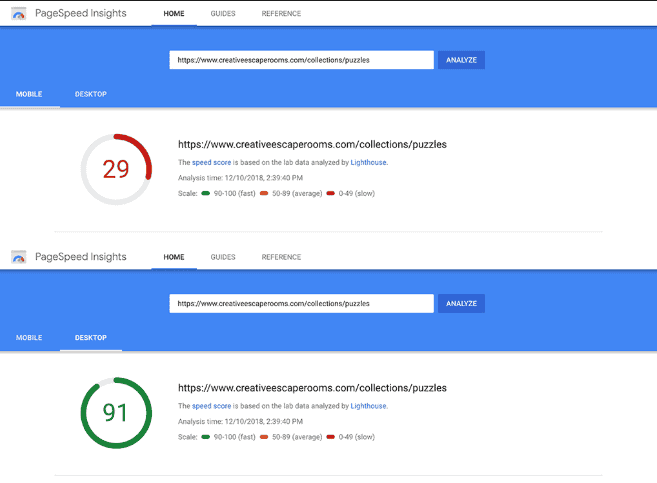 PageSpeed Insights (PSI) reports on the page performance on both mobile and desktop devices and offers recommendations for improvement.
PSI provides both laboratory and field data about a page. Laboratory data is useful for debugging performance issues as it is collected in a controlled environment. Nevertheless, it can't capture bottlenecks in the real world. Field data is useful for getting a real user experience, but its set of metrics is more limited. After checking the website, the main problems that need to be fixed will be revealed.
8. Mobile-Friendly testing of the site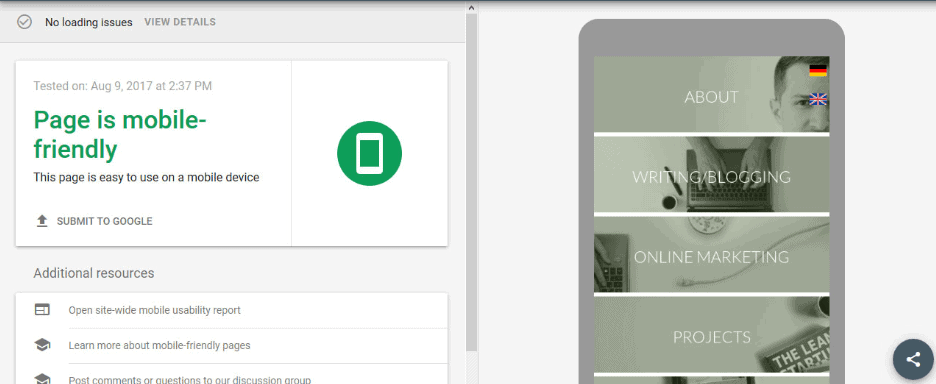 "Starting from April 21, we will expand the use of mobile-friendliness as a ranking signal. This change will affect mobile search in all languages worldwide and will significantly impact our search results. "
If any mobile device usability errors appear on your website, Google will punish them with a lower rating in search results starting April 21. If you don't undertake steps to make the website responsive for mobile devices before the Google deadline, this can make your website virtually invisible. Thus, you will lose new customers, disappoint current customers, and lead to a loss of revenue.
You can check the website for responsiveness here.
9. The website's duplicate content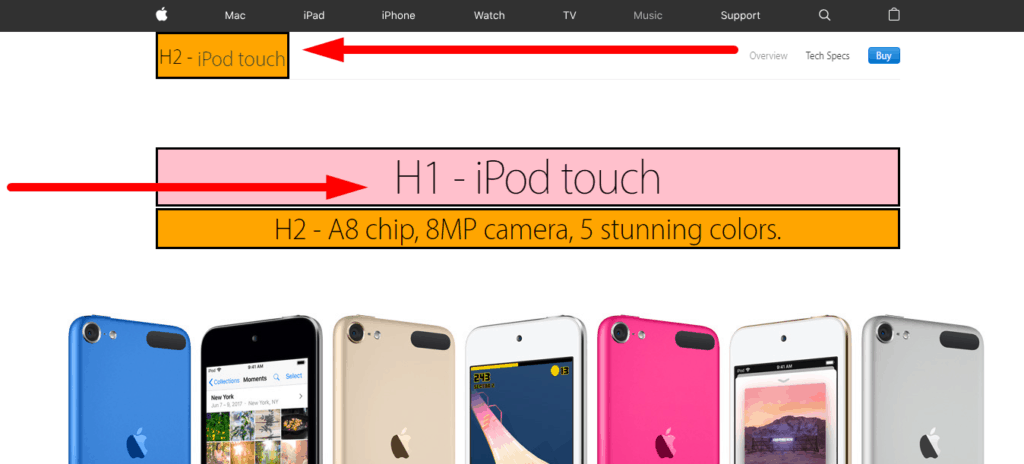 Duplicate content is content appearing in more than one place on the Internet. This "one place" is defined as a location with a unique website address (URL). Therefore, if the same content appears on multiple web addresses, you deal with duplicate content.
Although this is not technically a punishment, duplicate content can still sometimes affect your Search Engine Optimization and rankings. When there are multiple parts of what Google calls "appreciably similar" content in more than one place on the Internet, search engines may find it difficult to decide which version is compliant with a given search query.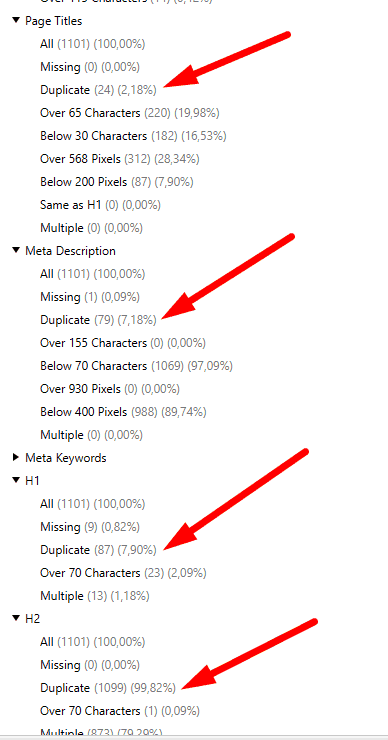 Fixing problems with duplicate content comes down to the same central idea, specifying which of the duplicates is "correct."
10. Extra outbound links on the site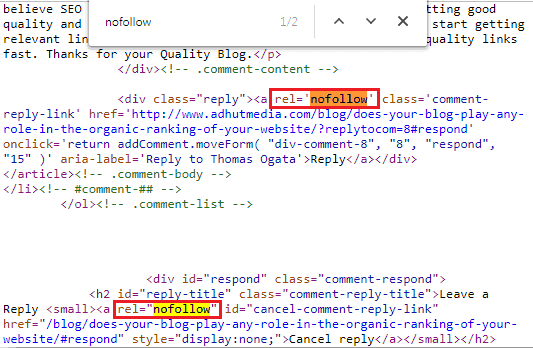 Web admins are getting suggested by Google to use the rel = nofollow tag in all hyperlinks created by users in blogs, comments, and other similar areas. This is applicable to prevent spammers from getting unnecessary credits on different sites by posting URLs pointing to their own sites. Google's algorithm gives weight (for ranking) to site backlinks; that is why spammers try to publish the URLs of their sites in different places on the Internet, especially in comments or on sites where user-generated content may be displayed. Therefore, Google suggests that all scripts allowing such backlinks add the rel = nofollow tag to the hyperlink tag. Thus, Google's SEO algorithm will discount the credit that spam sites receive by publishing such links.
11. E-Commerce Analytics and tracking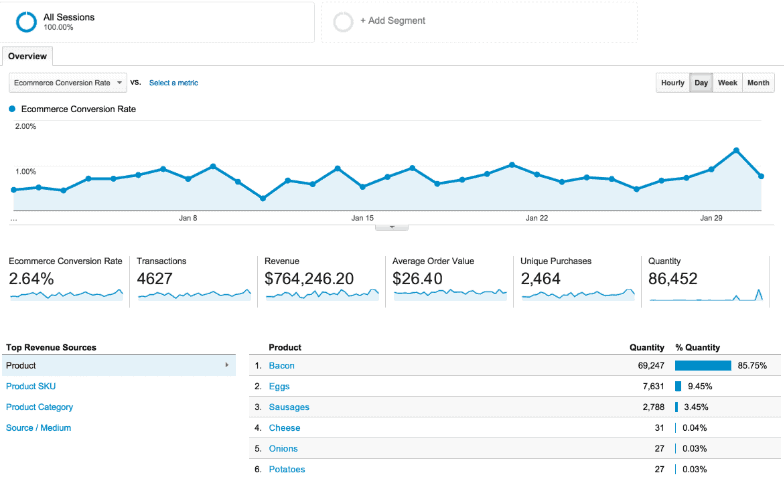 If you run/manage an online store/app, or you manage a restaurant online you can't just depend on the analytical reports provided by the shopping cart.
Having set up no e-Commerce tracking in Google Analytics means that the e-Commerce store owners don't take their online business seriously. I believe everyone has heard the "e-Commerce tracking" word combination, but not everyone knows exactly what it is and how it is profitable for a business. In short, it is the feature provided by Google Analytics that allows administrators to track transactions in an online store. Due to this feature, you can set the right SEO strategy to increase ROI. In addition, it generates tracking information, such as where the buyer orders the product, how much time buyers spend on purchases, and so on.
Any e-Commerce business needs users to come back and buy new products in their store. E-Commerce tracking helps with remarketing strategies for target audiences and increasing conversions since this feature provides data about repeat customers and their transactions.
12. Enable the caching of your website
Google Cache is usually referred to as copies of the web pages cached by Google. Google scans the Internet and snaps each page as a backup if the current page is unavailable. These pages then become part of the Google cache. These cached Google pages can be extremely useful. If the website is temporarily unavailable, you can always access these pages by visiting the cached version of Google.
13. Install the SSL certificate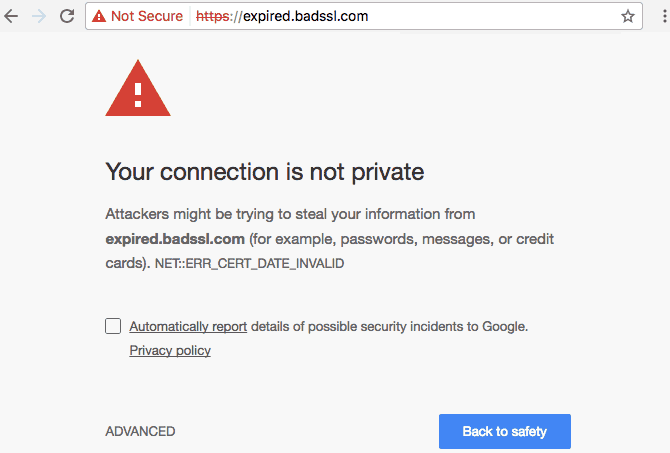 SSL stands for Secure Sockets Layer, a global standard security technology ensuring encrypted communication between a web browser and a web server. Millions of Internet businesses and individuals use it to reduce the risk of losing sensitive information (such as credit card numbers, user names, passwords, email messages, etc.) and protect it from theft or forgery by hackers. In fact, SSL allows a private "conversation" between only two intended parties.
To create such a secure connection, an SSL certificate (also called a "digital certificate") is installed on the Web server. The certificate performs two functions:
it verifies the identity of the website (ensuring visitors that they are not on a bogus website)
it encrypts the data being transmitted.
14. Ensure a clear call to action (CTA)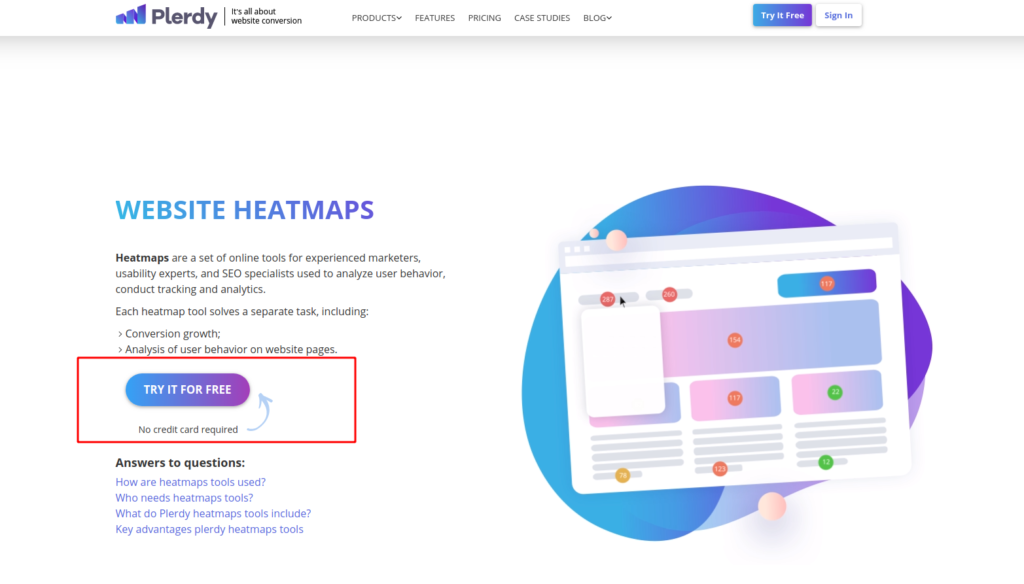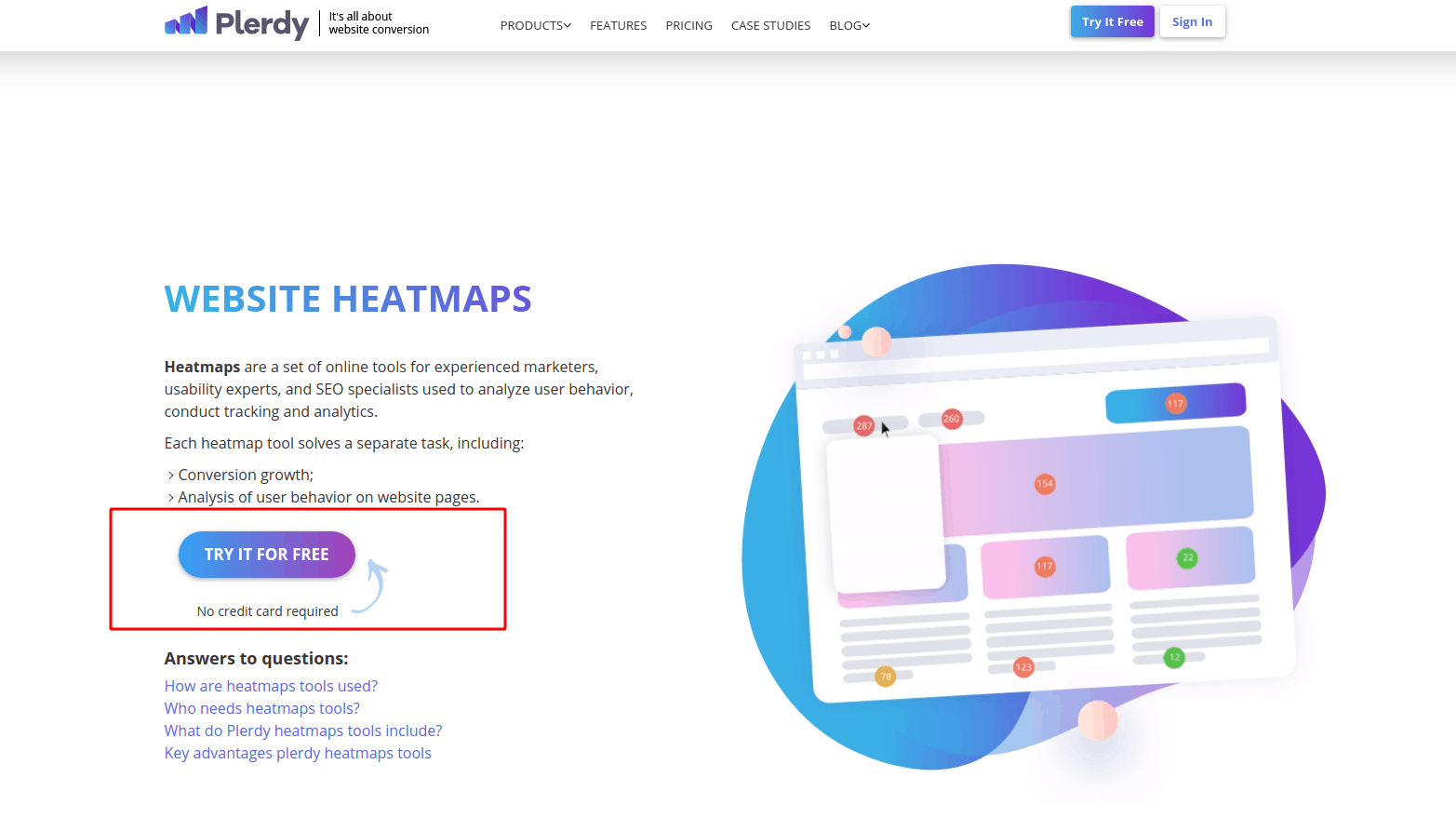 Google is sometimes believed to attach great importance to completing goals. "Reaching a goal" is the action that a user on your page must perform. But, of course, this will largely depend on the purpose of the target SEO key phrase.
Each website page must contain a call to action (CTA).
As already noted, a CTA will depend on the purpose of the target keyword. In case this is a product page, a CTA will be focused on sales. Provided that it's the top tier of the menu, the informative content, a CTA can be as simple as asking a user to share a page or leave a comment on a blog.
15. Set up Google My business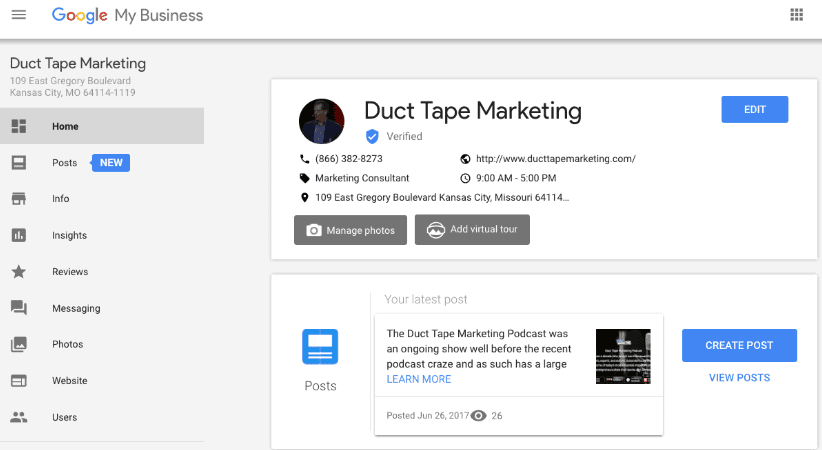 Google My Business (GMB) is a free and simplified SEO toolbar that helps business owners manage and update lists of companies in the Google ecosystem. Google had developed this program for more than a decade before it was launched in 2014.
With a few updates and tweaks, Google created this CRM feature to help companies create an online presence that contributes to receiving basic NAP information (name, address, phone number) and other data types by searching users. For instance, working hours and specifications regarding the availability of facilities such as parks and so on. This is Google's attempt to improve the user interface and help business owners reach their target audience through online searches.
Google My Business comes with a review feature that allows your customers to leave reviews and, therefore, increases your chances of establishing a closer relationship with customers.
16. Accelerated Mobile Pages (AMP)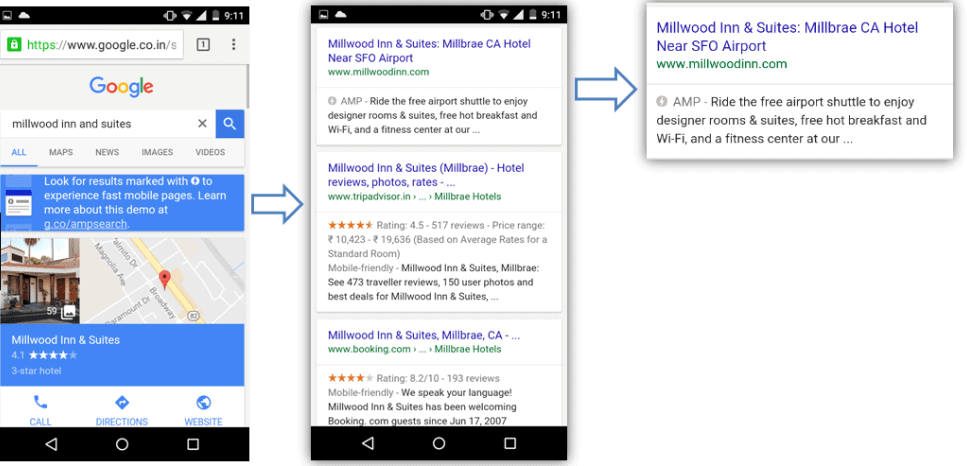 Accelerated Mobile Pages are an open-source coding standard for publishers. Since desktop resources are heavy and plentiful, mobile adaptation can be a clumsy and slow process. Therefore, AMP aims at enabling publishers to load their sites to mobile devices quickly. To be honest, most elements of a desktop website are not necessary for a mobile one.
One of the most significant differences is that AMP pages do not have much material for more complex user interaction. Everything is cut.
AMP forces you to use a simplified version of CSS.
Javascript is not even allowed. Truly speaking, I'm still trying to figure out how to make share buttons appear on my AMP pages.
You have to use the ready-made Javascript library provided to you by AMP. This makes your images load slowly. That's it.
In fact, when you integrate AMP to standardize your mobile responsive pages, you put speed and readability as a top priority over everything else, even over compatibility.
Sample pages: an adaptive website layout is on the left, the AMP version is on the right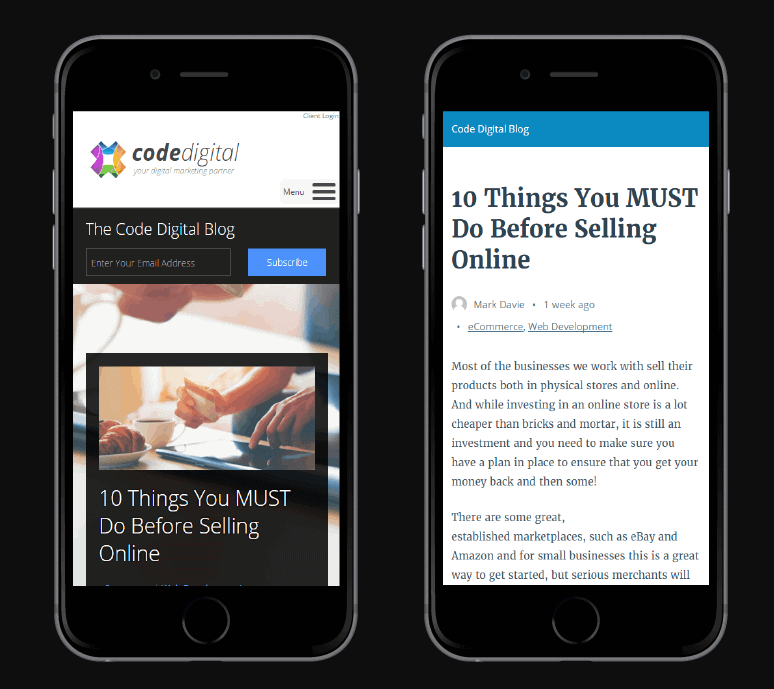 17. Analyze your competitor's backlinks, ratings, and traffic
This is the easiest way to get started with links. We can offer you some more tips related to the issue. Look at each of the 10 search results for your target keyword, view each page's link using the MOZ SEO toolbar. Focus on their "inbound links" from "only external" sources to see who contacted them. Besides, to reveal your competitors' marketing strategies that could be replicated, you can apply Ahrefs, Majestic SEO & SimilarWeb, Semrush.
18. Use multimedia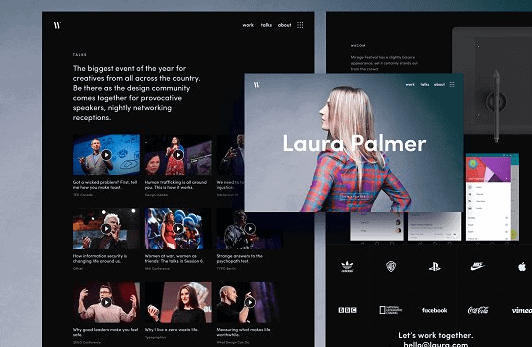 Another SEO ranking factor is the number of users interacting with your content. This is why using multimedia in your messages is a good idea. We've provided some tips on how to use it.
For example, you can create an interactive quiz and insert it into your blog to encourage interaction.
Audio, video, and social media widgets can be named, among other ways of embedding multimedia.
Here are some easy-to-create media types which can be used in your messages and get links:
Excel charts
Citing Images (use Canva)
PowerPoint presentations
Screenshots
The data reveals that pages with multiple content types, such as text, images, videos, and so on, get more shared resources and backlinks than purely text pages.
19. Update and add content regularly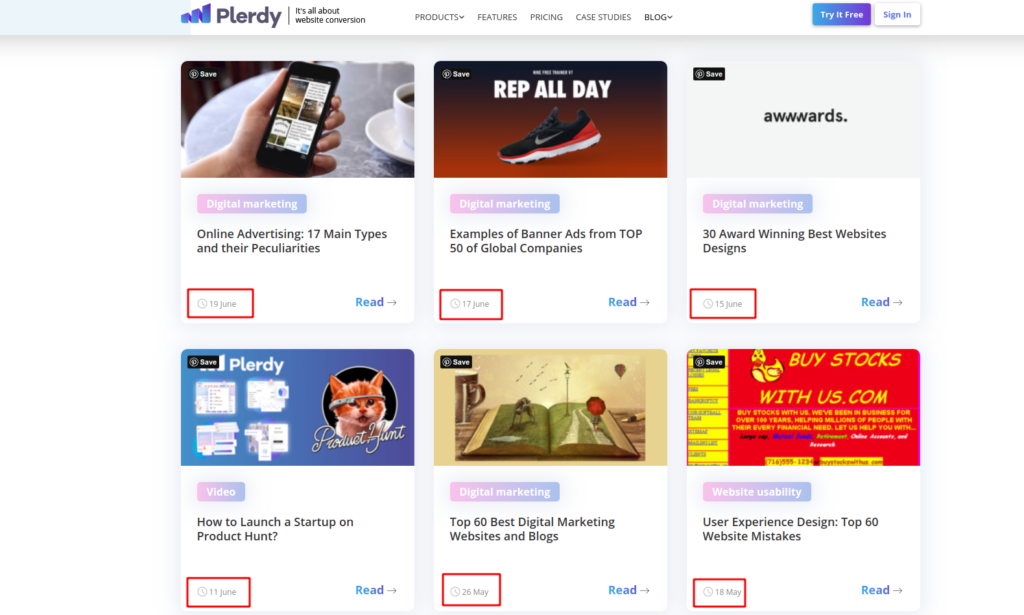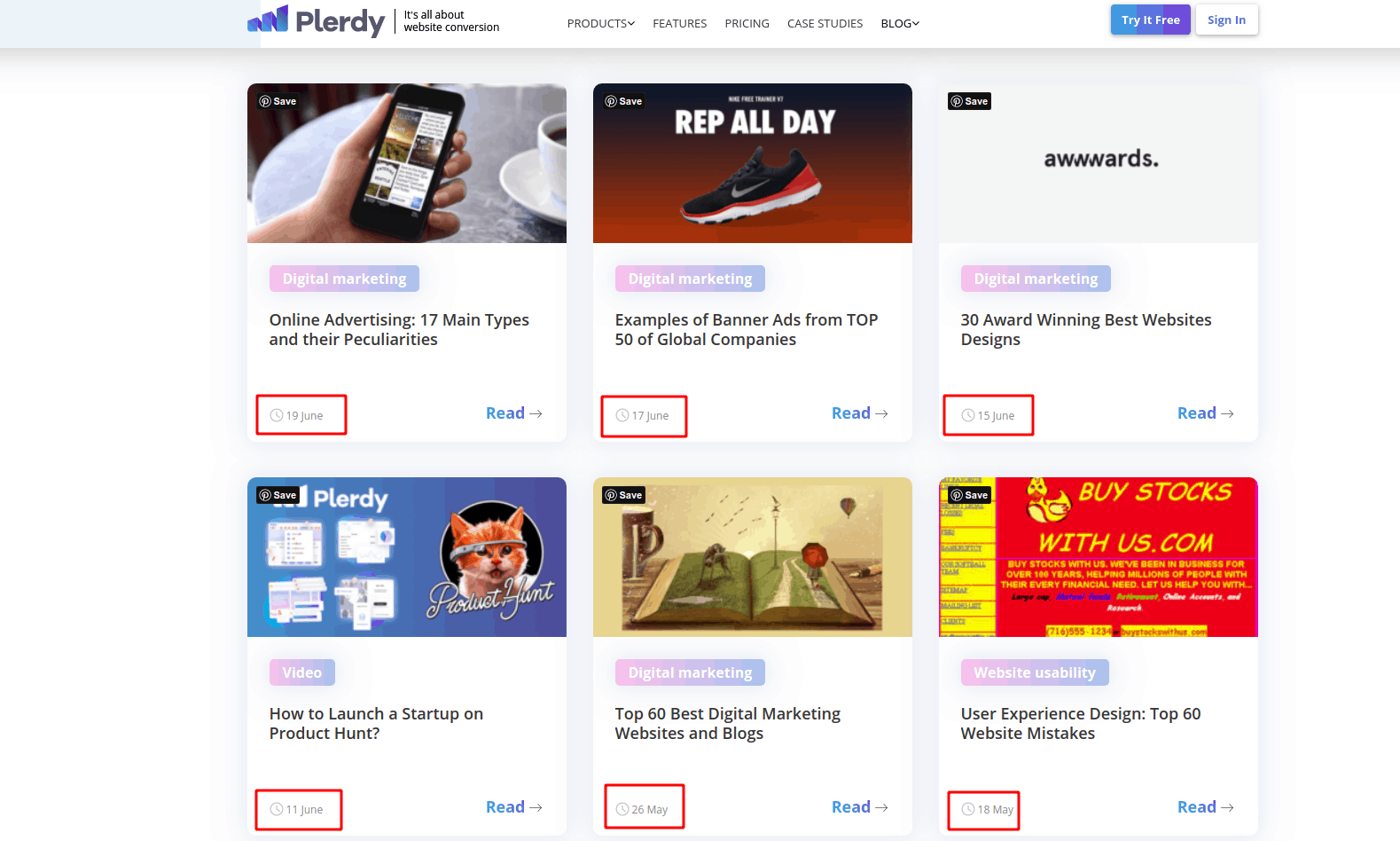 You can add a blog to any site. Blogs often help your site to be seen active by search engines. Even if you are a businessman and not a blogger, adding a blog page and updating it regularly with relevant content can potentially benefit your SEO promotion while your brand is being created. Some useful SEO tips related to the matter are given in the following paragraphs.
When adding blog posts, use tags and categories. Structurize your posts by formatting the H1 and H2 headers.
20. Usability audit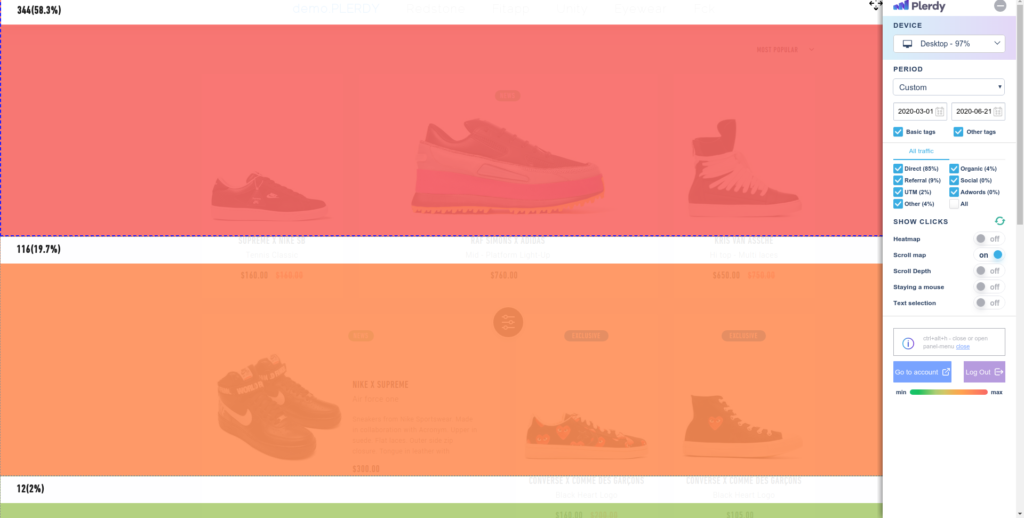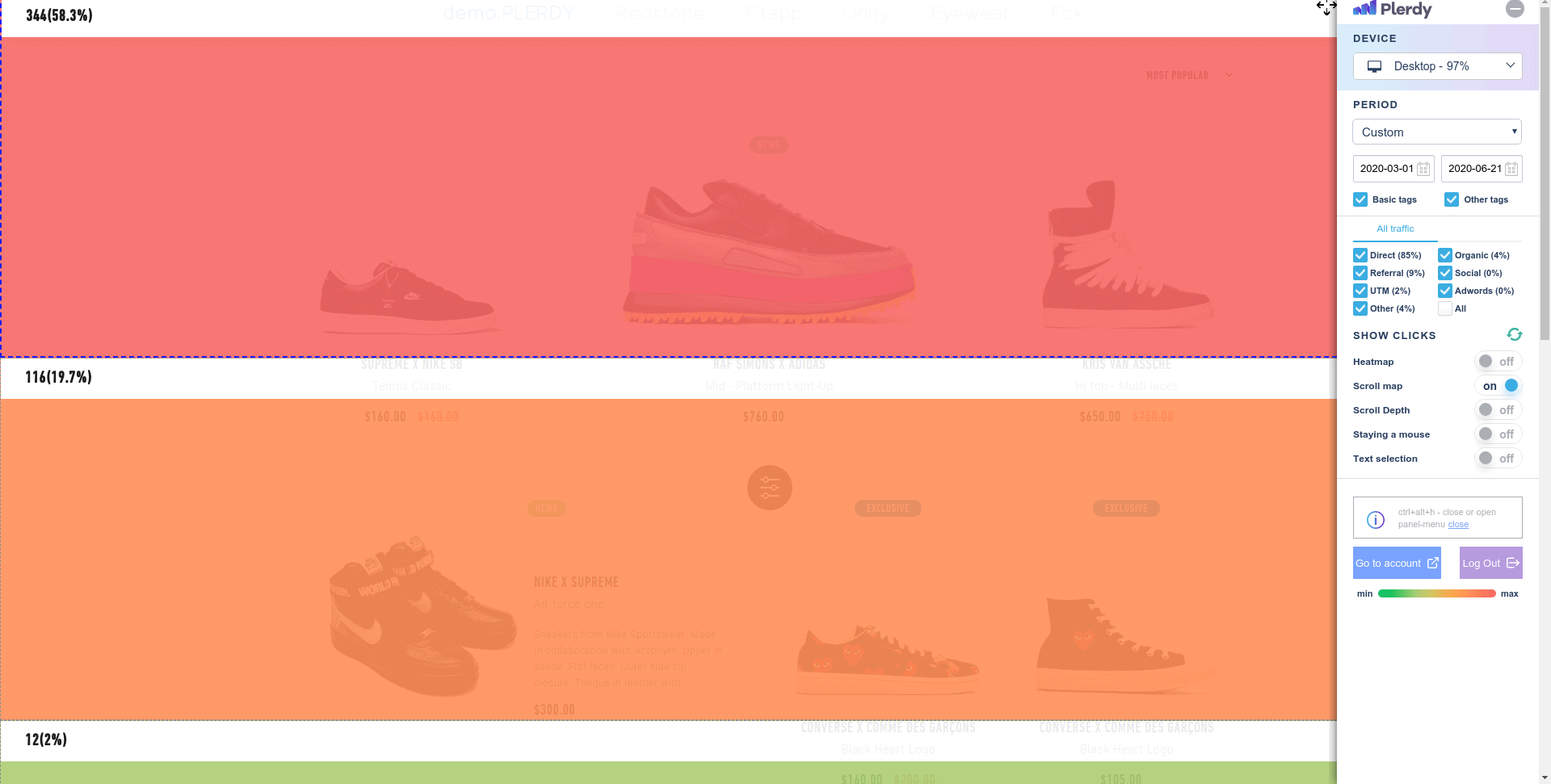 This section reveals the tips on conducting a usability audit. Usability testing evaluates the user's experience when interacting with a product or a website. By testing the usability of their product or website with a representative group of their users or customers, UX researchers can determine whether their actual users can easily and intuitively use their product or website.
21. Apply the Plerdy heatmap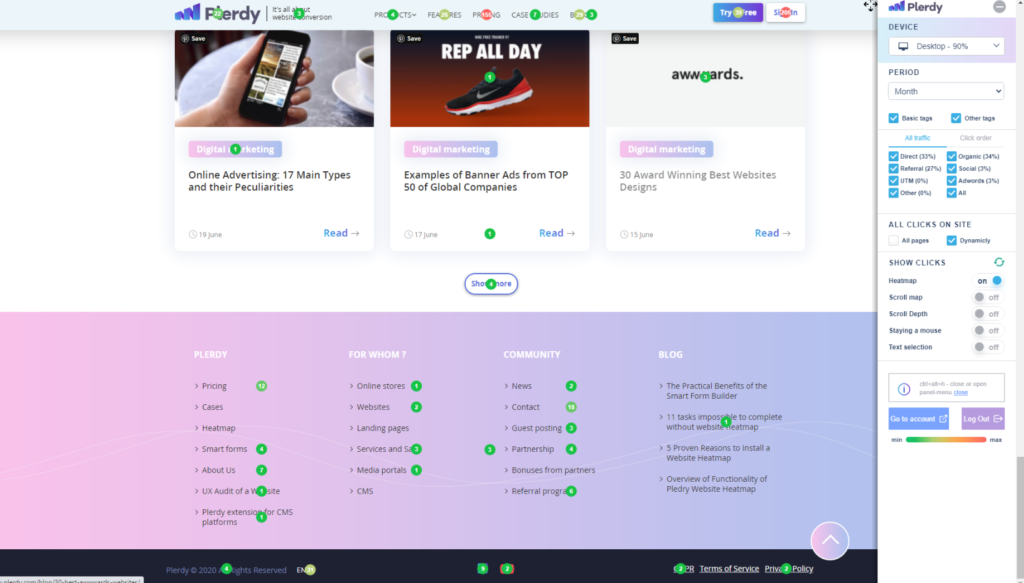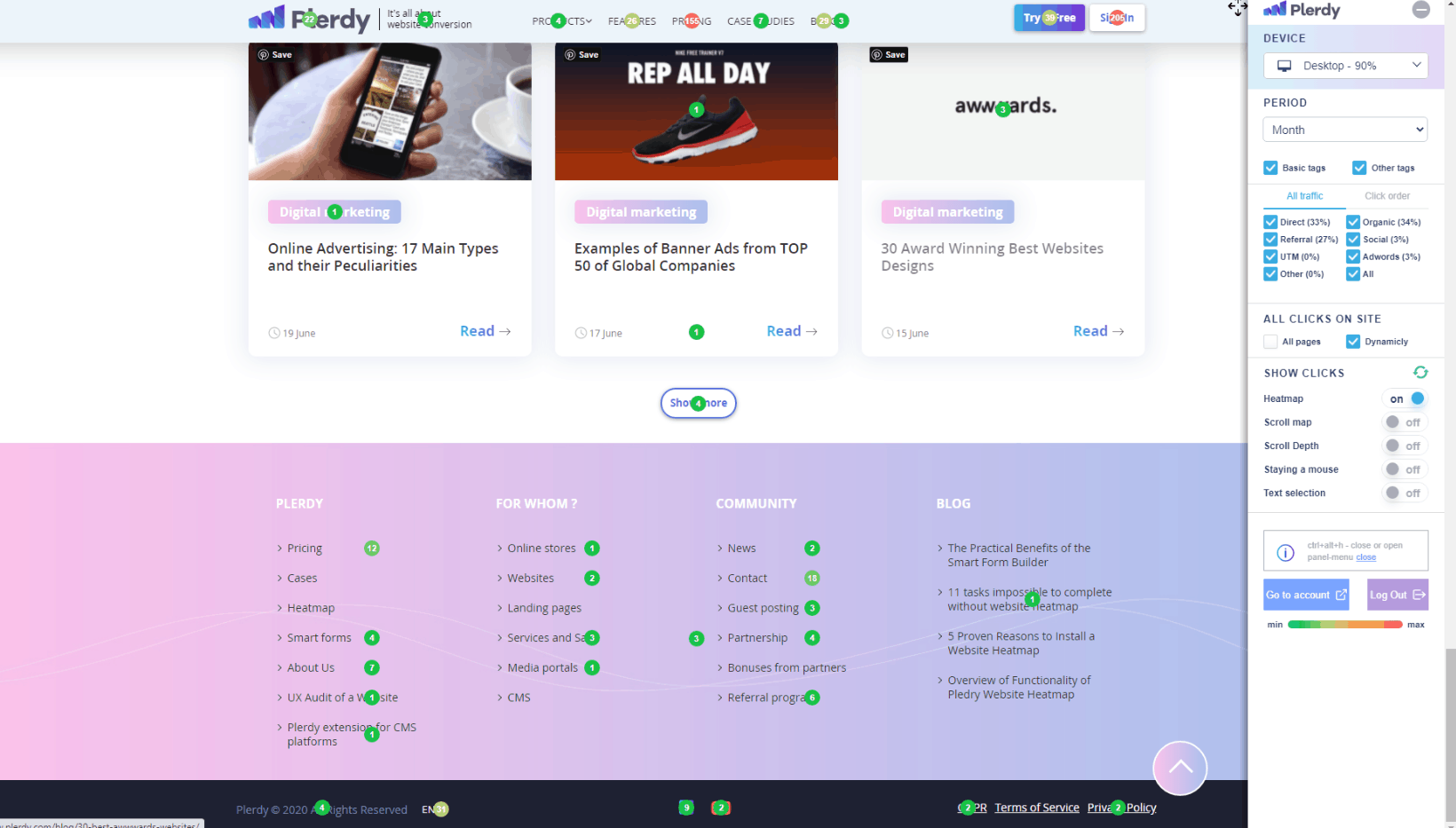 Heatmaps are a set of tools for experienced marketers, usability specialists, and SEO experts with the help of which user behavior on their own website pages is analyzed.
It consists of several independent SEO tools, each of which solves separate tasks, comprising:
conversion enhancement;
analysis of user behavior on web pages.
Heatmaps are an indispensable tool for usability experts, analysts, UX designers, and SEO specialists. A comprehensive usability audit of a site can't be conducted without taking into account the statistics of clicks; the mouse hovers over its elements and the page scroll indicators. The heatmap tools description and SEO tips on their implementation are given below.
A clickmap not only demonstrates how visitors interacted with the elements of each web page, but also segments where these users came from (traffic sources).
Hot segments show the most clickable parts of each page.
A scroll map reveals the "depth" of each page scrolling on any device: computer, smartphone, or tablet. This SEO tool is of significance for Search Engine Optimization when analyzing the texts of blogs and landing pages.
A mouse hover map points to the website elements which were hovered over. Whereas you need to analyze the dynamics of user behavior, a mouse hover map will come in handy much better than a video recording. Due to the conciseness of this map, you can save time that was previously spent on viewing videos from the users' screens
Click sequences reveal the order in which each selected item was clicked. Thereby, you can track the sequence of user transitions between web pages. When combined with a hover map, you can analyze user behavior on a website more efficiently than when viewing video recordings.
Events enable you to track clicks or mouse hovers only on the selected website object. If by default a clickmap shows summary data on typical site elements, events demonstrate how many times a particular object was clicked or hovered over.
22.Use SEO Alerts


SEO alerts are a tool allowing SEO professionals to always stay up to date with changes occurring on their website or online store. Thereby, you can track and respond quickly to any changes in internal website Search Engine Optimization that occurred within 24 hours (the data of the current and previous days are compared).
All the information is recorded separately on smartphones and separately on PCs. Since Google scans sites on a mobile-first basis, segmenting data for separate use in analysis is possible.
23. Provide the answers to general questions and include frequently asked questions
You may have heard of something called position 0.
These results, also called featured snippets, are displayed at the top of the SERP and are extracted from the websites, giving a specific response to a user's search query.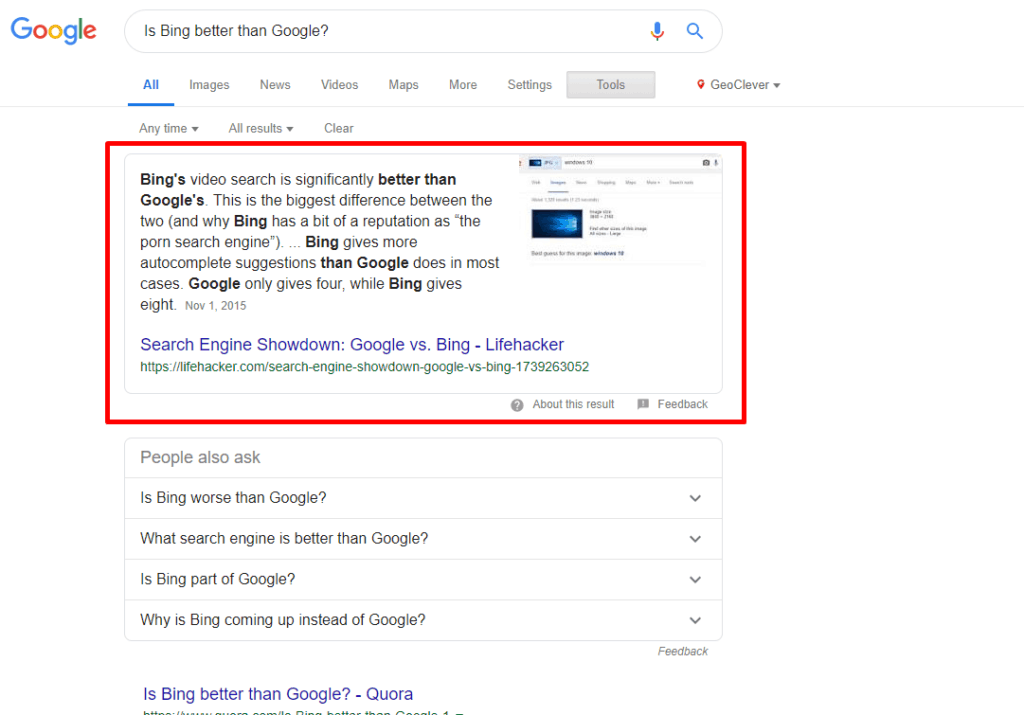 Therefore, it makes sense to compete for the desired position. Your page should contain clear answers to the questions that your audience is most likely to have.
24. User feedback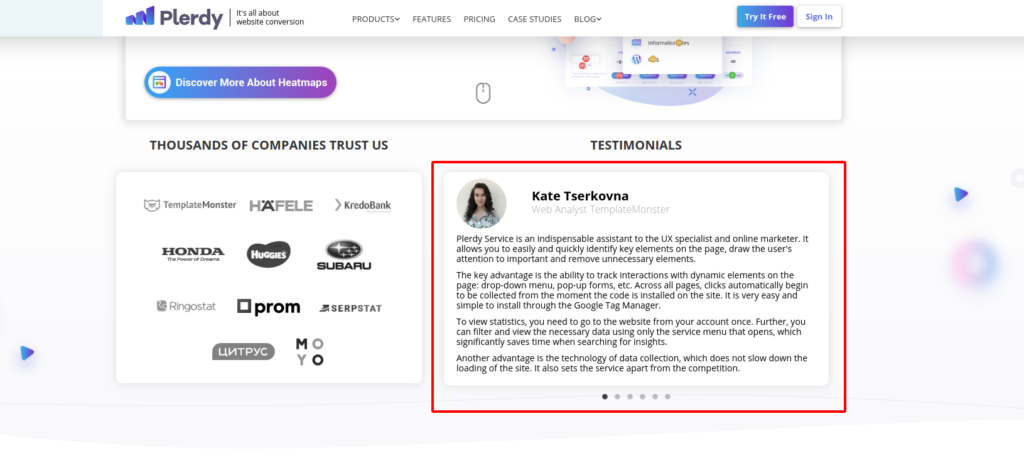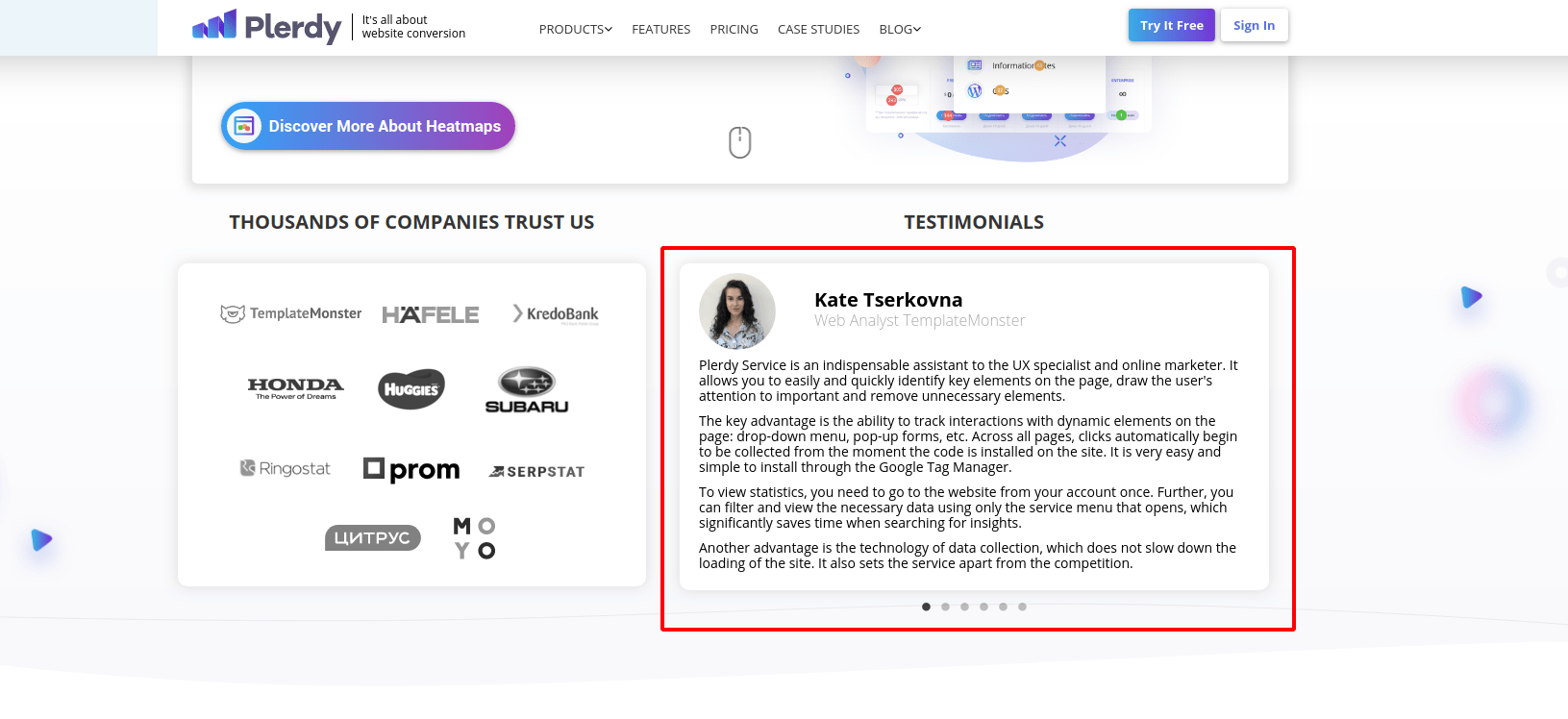 This chapter contains useful tips since everybody wants reviews and comments.
They tell companies that provide quality, relevant products or services and let potential customers know they are dealing with a reliable source.
Firstly, including a review snippet comprising stars on the website can lead to increased credibility and CTR.
Secondly, if you generate fresh reviews on your website, its ranking will be improved. If you create fresh reviews on another site, this one will still have a higher rating.
But despite the obvious advantages, looking for a way to get these enthusiastic reviews has long been an obstacle for business.
The good news is that it doesn't have to be so. Currently, there are many platforms for creating reviews designed to make it easier to connect your customers and get their feedback.
They usually work like this: you send your contact list, and the platform automates the process via email or SMS requests and collecting feedback.
It's great if you get positive ones. It means you are moving in the right direction. However, if any negative reviews appear, usually, you will be able to control the damage with a dissatisfied customer a little bit (and possibly flip this review in the process).
For almost any business, SEO brings more benefits than justifies the costs. The platforms which could be tried are BirdEye, Grade.Us, and many others.
25. User quiz maker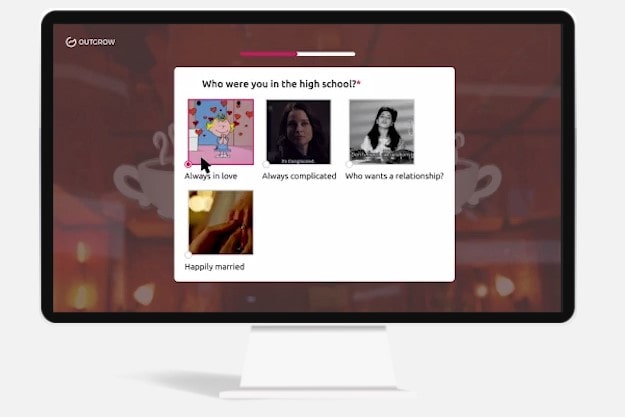 For example, with a quiz maker you can create an interactive quiz and insert it into your blog to encourage interaction.
Summary
On-page SEO is one of the most important components of any marketing strategy, but it hardly attracts the attention it deserves. How you format your content, optimize metadata or use images directly affects your rating and user experience.
Surely, this checklist of SEO tips may seem rather long, but you will realize that many of these items need to be taken care of only once. Once you have a properly organized workflow, the others will take only a few minutes. In any case, if you are already spending hours creating stellar content, it makes sense to spend a few extra minutes to get the most out of your work.