In today's cutthroat business landscape, staying ahead is more important than ever. As we all know, the right B2B marketing agency can make all the difference in your success. So, without further ado, let's dive into the top 20 B2B marketing agencies of 2023 that are setting the stage for extraordinary business growth.
These marketing maestros excel at:
With their finger on the pulse of innovation, these B2B agencies have a knack for connecting brands with their target audience. From content marketing to social media promotion, they employ diverse tactics to achieve your marketing goals. For instance, Plerdy keywords analysis, a powerful SEO tool, is often used to identify and optimize the most relevant keywords for your campaigns – ensuring that you stay on top of search engine rankings.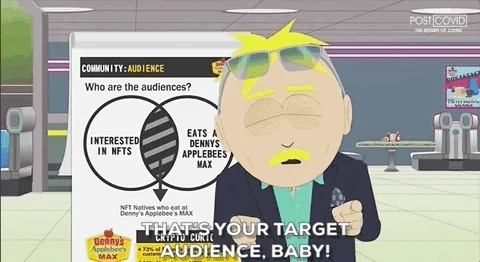 Some of the game-changing strategies they deploy include:
Personalized B2B email marketing ?
Influencer partnerships ?
Targeted B2B paid to advertise ?
With these top 20 B2B marketing agencies at your side, you can rest assured that your business will skyrocket to new heights in 2023 and beyond. So, buckle up and prepare for an exhilarating journey toward unprecedented success!
Importance Of B2B Marketing Agencies In Today's Business Landscape
In today's fast-paced business landscape, B2B marketing agencies have become the unsung heroes of the corporate world. They're the secret sauce that makes the gears of the business machine run smoothly. So let me tell you why these marketing maestros are more vital than ever:
Navigating the digital jungle: As the online world grows increasingly complex, a seasoned navigator must chart a successful course. B2B marketing agencies know the lay of the land and help businesses make a splash in the vast digital ocean.
Building bridges: These agencies are skilled at connecting businesses with their target audiences, forging lasting bonds, and fostering fruitful partnerships.
Staying ahead of the curve: In a constantly changing world, B2B marketing agencies help businesses remain on the cutting edge – adapting, innovating, and thriving in the face of relentless evolution.
In a nutshell, B2B marketing agencies play a pivotal role in today's business landscape by:
Creating interesting storylines that are appealing to target audiences
Unleashing the power of data-driven strategies to optimize marketing efforts
Leveraging technology to create immersive and engaging experiences
These B2B agencies are the unsung heroes that help businesses level up, break new ground, and reach for the stars. So, if you're looking to make your mark in the ever-shifting sands of the business world, don't hesitate to join forces with a top-notch B2B marketing agency – because together, you can conquer the world.
Criteria For Selecting The Top 20 B2B Marketing Agencies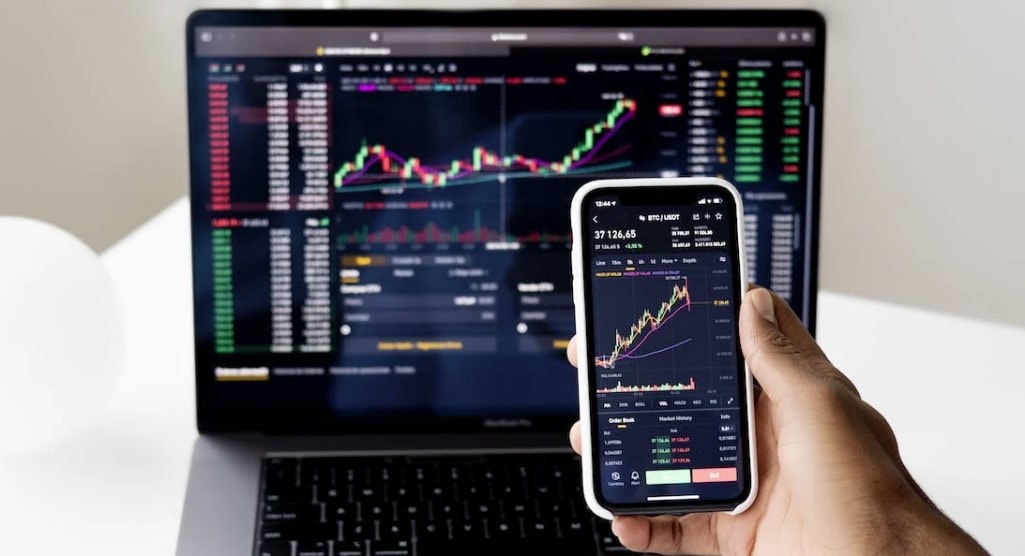 Selecting the crème de la crème of B2B marketing agencies might seem like searching for a needle in a haystack, but worry not, my friend! Instead, we've sifted through the contenders and identified the top 20 agencies. In this thrilling quest, we've based our selection on the following critical criteria:
Proven track record: These agencies have an impressive history of delivering top-notch client results—no smoke and mirrors here – just cold, hard facts.
Expertise in B2B marketing: These agencies know the ins and outs of B2B marketing like the back of their hand. They have the know-how to tackle the unique challenges that come with this particular niche.
Creativity and innovation: We're talking about agencies that think outside the box, reinventing the wheel and blazing trails in the ever-evolving marketing landscape.
Stellar client testimonials: Hearing rave reviews straight from the horse's mouth adds a layer of credibility that's hard to ignore.
Comprehensive service offerings: These B2B agencies are one-stop shops, providing various marketing services tailored to meet diverse client needs.
So there you have it – the recipe for successfully identifying the best 20 B2B marketing agencies. With this information at your fingertips, you can make an informed decision and embark on a fruitful partnership with the agency that best suits your business needs. Happy hunting!
List Of Top 20 B2B Marketing Agencies
Navigating the bustling landscape of B2B marketing agencies in 2023 can be a wild goose chase, especially when looking for a top-tier service provider. As you embark on this treasure hunt, our meticulously crafted list of the Top 20 B2B Marketing Agencies is the map that'll steer you toward the hidden gems of the marketing world. So, buckle up and brace yourself for a Thrilling ride through a galaxy of marketing virtuosos, where the brightest stars await your discovery.

New North is a B2B marketing agency taking the industry by storm. They've earned their stripes by consistently delivering top-notch services and results for their clients.
What sets New North apart is its unique marketing approach – they combine cutting-edge technology with a deep understanding of business dynamics, creating tailored solutions for each client. Some of their core B2B services include:
In a nutshell, New North is the go-to B2B marketing agency for businesses seeking to gain a competitive edge. They've cracked the code for success, marrying innovation and expertise to offer unparalleled service that drives tangible outcomes.

Bright is a dynamic B2B marketing agency highlighting untapped potential, helping businesses thrive in today's competitive landscape. What sets Bright apart is their knack for crafting bespoke marketing strategies that strike a chord with its clients' target audience. They offer a diverse range of B2B services, such as:
To sum it up, Bright is the guiding star in B2B marketing. Their innovative approach and dedication to delivering top-tier services make them an invaluable asset for businesses looking to make a splash in their respective markets.

Viral Nation is a trailblazing B2B marketing agency that's become the talk of the town for its uncanny ability to generate buzz and captivate audiences.
Influencer marketing
Social media strategy
Content creation
Performance marketing
Brand partnerships
With their finger on the pulse of cutting-edge marketing tactics and an unwavering dedication to client success, they've earned their place as a leading force in B2B marketing. So if you want to set the world on fire with your next campaign, Viral Nation is your one-stop shop for marketing success.

Elevation Marketing is a powerhouse B2B marketing agency raising the bar for crafting innovative strategies and delivering top-notch results.
Their standout quality lies in their comprehensive suite of services, encompassing:
In a nutshell, Elevation Marketing is a force to be reckoned with in the B2B marketing arena. Their unwavering commitment to pushing boundaries and delivering outstanding service makes them a top choice for businesses looking to soar above the competition. Elevation Marketing is your ticket to success if you are searching for a B2B marketing agency to take your brand to the next level.

Tilt Metrics, a pioneering B2B marketing agency, is shaking up the sector with its data-driven strategies.
Their unique selling point is their expertise in blending creativity with data-backed insights, offering a wide array of services such as:
Conversion rate optimization
Paid search and social advertising
SEO and content marketing
Web analytics and reporting
Email marketing campaigns
Tilt Metrics demonstrated their uncanny ability to adapt and fine-tune strategies, ensuring that every aspect of the campaign was optimized for success. To summarize, Tilt Metrics is a game-changing force in B2B marketing. Their relentless drive to deliver top-tier service and stay ahead of the curve makes them invaluable partners. So if you're seeking a marketing agency that'll tilt the odds in favor, Tilt Metrics is the ultimate choice.

Disruptive Advertising is a groundbreaking B2B marketing agency making a splash with its bold, innovative strategies and commitment to delivering stellar results.
What sets Disruptive Advertising apart is its holistic marketing approach, offering a plethora of services, including:
Paid search and social media advertising
Conversion rate optimization
Landing page design and testing
Retargeting campaigns
Analytics and data-driven insights
Disruptive Advertising breathes new life into B2B marketing. Their bold, no-nonsense commitment to providing excellent service and staying ahead of industry developments makes them formidable. Disruptive Advertising is a marketing agency that will shake things up and give your brand the edge it needs to succeed.

Altitude Marketing, a renowned B2B marketing agency, is rising with its innovative methods and relentless commitment to client success.
What sets Altitude Marketing apart is its comprehensive marketing approach, offering a wide range of services, such as:
Brand strategy and messaging
Web design and development
Content marketing and SEO
Digital advertising and PPC
Social media management
Altitude Marketing swiftly identified marketing difficulties and created a customized plan to boost brand visibility and sales using their creative tools and tactics. In addition, their ability to anticipate and respond to trends made them indispensable partners.

They have a knack for crafting compelling messages that resonate with target visitors, making a lasting impact. Their secret sauce lies in the diverse range of services they offer, ensuring all bases are covered when it comes to marketing success:
Engaging content creation
Persuasive copywriting
Social media management
Email marketing campaigns
Analytics and performance tracking
ProperExpression's seasoned employees go above and above to understand each client's specific demands, delivering customized solutions that deliver results.
In summary, ProperExpression provides high-quality B2B marketing services. ProperExpression is the marketing agency to achieve your business goals. Their results show they know effective marketing.

Their B2B marketing team of seasoned professionals is adept at crafting strategies that hit the mark every time, propelling clients to new heights of success.
Their comprehensive service offering is a testament to their prowess in the marketing arena:
Cutting-edge digital campaigns
Compelling content development
Result-driven social media management
Conversion optimization
Performance tracking and analytics
NinjaPromo stands out by thinking outside the box and customizing solutions for each customer. They get to the heart of a brand and focus on results. In a nutshell, NinjaPromo is the secret weapon your business needs to break through the clutter and dominate the B2B marketing landscape.

Innovaxis is the B2B marketing powerhouse your business needs to soar to new heights. I've seen how they transformed a friend's company into a market leader in record time. Their secret? A strategic marketing approach delivers results.
Innovaxis offers a suite of services that cater to every aspect of the marketing spectrum:
Tailor-made strategy development
Engaging content creation
Lead generation optimization
Channel-specific campaigns
Sales enablement tools
Their custom strategies that resonate with target audiences are outstanding. Innovaxis dives deep into brands to create laser-focused campaigns that deliver results. Their unwavering dedication to success and a broad range of top-notch services make them the partner you need to leave your competition in the dust.

Acceleration Partners is a great B2B marketing agency. Their formula? Innovative marketing that ensures customer success.
Acceleration Partners' services cover a wide range of marketing needs:
Performance partnerships
Affiliate marketing management
Global expansion strategy
Comprehensive program audits
Partner marketing strategy
Their results-driven mindset sets them apart, constantly pushing the envelope to drive growth and maximize ROI.
In a nutshell, Acceleration Partners is the B2B marketing agency that you can bank on to give your business the competitive edge it needs. Their extensive range of top-notch services and a proven track record of success will propel your company to new heights in no time.

Picture this: you're running a B2B company and need a marketing agency that can truly grasp your unique challenges. A friend recommended SeeResponse; they've been a game-changer for her business. This top-notch agency offers various services specifically tailored to B2B marketing.
Here's a snapshot of what SeeResponse brings to the table:
Email marketing automation
Inbound marketing strategy
Account-based marketing
Social media marketing
Content creation and promotion
SeeResponse goes above and beyond, providing a personalized approach to every client, ensuring they hit the ground running.
In a nutshell, SeeResponse is the one-stop shop for all your B2B marketing needs. Their innovative tactics and talented team make them the ideal partner for B2B companies wishing to stand out.

Let me tell you about Grovia, a marketing agency making waves in B2B. They specialize in delivering tailored marketing solutions that pack a punch in the B2B space.
Their services include:
Content marketing
Social media management
Lead generation
Branding and design
Web development
Grovia's approach is a breath of fresh air, as they take the time to dive deep into your business, identify your unique challenges, and craft bespoke marketing strategies that truly resonate.
The bottom line is that Grovia is a marketing powerhouse that excels in helping B2B businesses soar to new heights. Their expertise and passion for creating results-driven strategies make them an unbeatable choice for any business looking to level up its marketing game. So, if you want your B2B company to shine bright like a diamond, look no further than Grovia.

Picture this: you need help to boost your B2B company's online presence and generate leads. A friend of mine found herself in this situation and discovered SmartSites, a top-notch marketing agency that turned things around for her.
They specialize in the following:
SEO
PPC
Web design
Social media marketing
What sets SmartSites apart is their razor-sharp focus on creating tailored strategies that catapult businesses to the forefront of their industry. Their B2B team of marketing maestros goes above and beyond, leaving no stone unturned when identifying growth opportunities.

Earnezt is a cutting-edge B2B marketing agency that works wonders for businesses.Their specialties include:
Strategy and planning
Creative services
Content creation
The B2B marketing team at Earnezt prides itself on being hands-on, taking businesses under its wing, and crafting tailor-made solutions to ensure maximum impact. Earnezt stands out because of its knack for striking the perfect balance between data-driven insights and creative flair, which results in campaigns that resonate with audiences on a deeper level.

Let me tell you about an absolute game-changer in B2B marketing – The MX Group. A friend recently partnered with them, and the results have been astonishing. These folks have the Midas touch when elevating businesses through innovative marketing strategies.
Strategy and insights
Creative development
Digital Marketing
Demand generation
Their secret sauce? A blend of data-driven insights and imaginative ideas sets them apart from run-of-the-mill agencies. The MX Group's B2B marketing team of seasoned experts dives headfirst into understanding each business's unique challenges, subsequently devising tailor-made solutions that hit the bullseye.
What truly sets them apart is their commitment to delivering measurable results. No beating around the bush here – they roll up their sleeves and get down to business, ensuring that every marketing dollar is well-spent.

I have to tell you a little secret – Sociallyin is the bee's knees regarding B2B marketing services. But, they're a one-stop shop for all things social media and masters at crafting strategies that truly resonate with target audiences.
Check out their amazing B2B services:
Social media strategy
Content production
Community management
Paid social advertising
Their modus operandi? They don't just scratch the surface – they go the extra mile to understand your brand's DNA and create B2B content that packs a punch. Sociallyin's team of creative whizzes, data-driven strategists, and savvy community managers work together like a well-oiled machine, ensuring your brand stands out in a crowded online landscape.

Picture this: you're at a crossroads with your B2B marketing strategy and need a team to make waves in the industry. Well, look no further than Riverbed Marketing! They're the ace up your sleeve when creating standout campaigns that generate results.
Here's a sneak peek at their B2B service offerings:
Inbound Marketing
Content marketing
SEO & PPC
Web design
Riverbed Marketing's B2B marketing team of experts think outside the box, devising strategies that align with your business goals like puzzle pieces. Then, they hit the ground running, diving headfirst into your brand's unique challenges and opportunities. Their knack for crafting engaging content that speaks to your target audience is second to none.
Regarding staying ahead of the curve, Riverbed Marketing doesn't just talk the talk – they walk the walk. They're always up-to-date with B2B industry trends, ensuring your marketing efforts are future-proof.

Imagine a marketing agency that's as agile and adaptable as a jellyfish floating effortlessly through the ever-changing currents of the digital world. Meet Jellyfish, the B2B marketing agency you've been searching for!
Their unique blend of services covers all bases:
Paid media
SEO & content
Creative design
With an uncanny ability to anticipate trends, they swim against the tide, providing cutting-edge solutions tailored to your needs. Their content marketing and B2B SEO expertise is like a well-oiled machine, churning out compelling, results-driven campaigns.
It's no secret that the marketing landscape is always in flux. But with Jellyfish by your side, you can rest assured that your brand will remain buoyant – even in the choppiest waters. Their B2B marketing team of pros works tirelessly to elevate your brand to new heights, fine-tuning strategies to keep you at the top of your game.

Picture this: you're scaling a mountain, determined to reach the peak. You need a B2B marketing agency that shares your drive, tenacity, and ambition – and that's where Thrive comes in! They're the perfect partner to help you conquer new heights in the marketing world.
Thrive's suite of services includes:
Digital marketing strategy
Social media management
PPC & SEO
Web design & development
This B2B agency goes above and above to help your business succeed in today's competitive market. Thrive creates customized strategies based on current trends to meet your goals.
By choosing Thrive, you'll gain access to a team of seasoned professionals who leave no stone unturned in their quest to deliver B2B marketing results.
Partner with Thrive, and together, you'll embark on a journey to the summit of success. With this powerhouse agency in your corner, you can rest assured that your marketing efforts will be on the right track to reach new heights.
Bottom Line
After reviewing the 20 B2B marketing agencies, it's evident that these industry leaders can take your business to the next level. With their top-notch marketing services, these agencies are the guiding stars that can lead your company through the competitive landscape – ultimately, to the pinnacle of success.
They can pinpoint your target audience, whip up compelling campaigns, and employ cutting-edge tools – all while delivering measurable results. Their secret sauce? A unique blend of creativity, expertise, and relentless dedication to their client's goals.
To truly reap the benefits of working with a top-tier B2B marketing agency, consider incorporating powerful tools like Plerdy into your strategy. As a comprehensive SEO platform, Plerdy can help you supercharge your online presence and ensure your brand stays at the forefront of your industry.
Collaborating with a top 20 B2B marketing agency in 2023 can be your ticket to making waves in the business world. So, don't miss out on this golden opportunity – embrace the magic of B2B marketing and watch your company soar to new heights. Are you ready to unlock your full potential? Take the leap and try Plerdy today to kickstart your journey toward unparalleled success! ?