Get ready for a wild ride through the wacky world of customer service! These 9 examples will have you laughing, crying, and maybe even fist-pumping in excitement. From a company that sends you on a treasure hunt to another that will serenade you on hold, you'll never look at customer experience the same way again. Buckle up and get ready for some serious inspiration!
Why Does Customer Experience Matter?
One of the essential business goals is customer satisfaction. Modern online brands use various methods to provide the best cooperation experience and make a positive impression. Therefore, marketers optimize the available brand's structure and interaction model to improve customer experience. This crucial factor influences the company's authority and determines its performance level.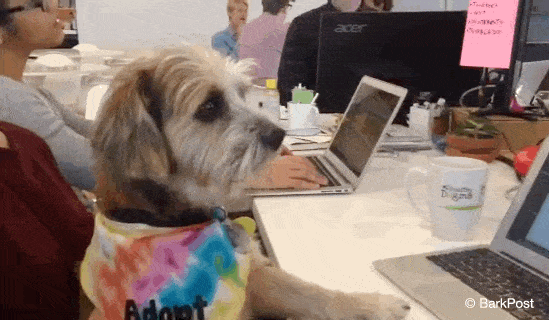 Customer experience includes all feelings and emotions the customer gets after passing the way from familiarizing themself with the company's website to purchasing or hiring services. It's a subjective indicator that each organization wants to improve to acquire the particular benefits:
Improve sales: due to the statistics, the economy grows by 15% when customers contact the company again after successful primary cooperation.
Expand customer base: it acquires exponential growth by permanent purchasers recommending the brand's services to friends.
Enrich authority: companies with the best customer service experience are always preferable to those having poor optimization.
Implement resources better: using automated functions to simplify the user's journey through the site will help emphasize service and efficiency.
Get fewer complaints: leaving negative feedback is unnecessary if each interaction stage is convenient and provides a satisfying result.
Customer experience management includes complex operations aiming to improve the user perception of the company and provide what was primarily expected before cooperation. So, let's determine the critical features of such a marketing approach and study examples that helped businesses improve their performance.
List of 10 Best Customer Experience Examples
You will find examples of companies that implemented successful customer experience programs. Their experienced specialists implemented efficient approaches that helped organizations grow their businesses.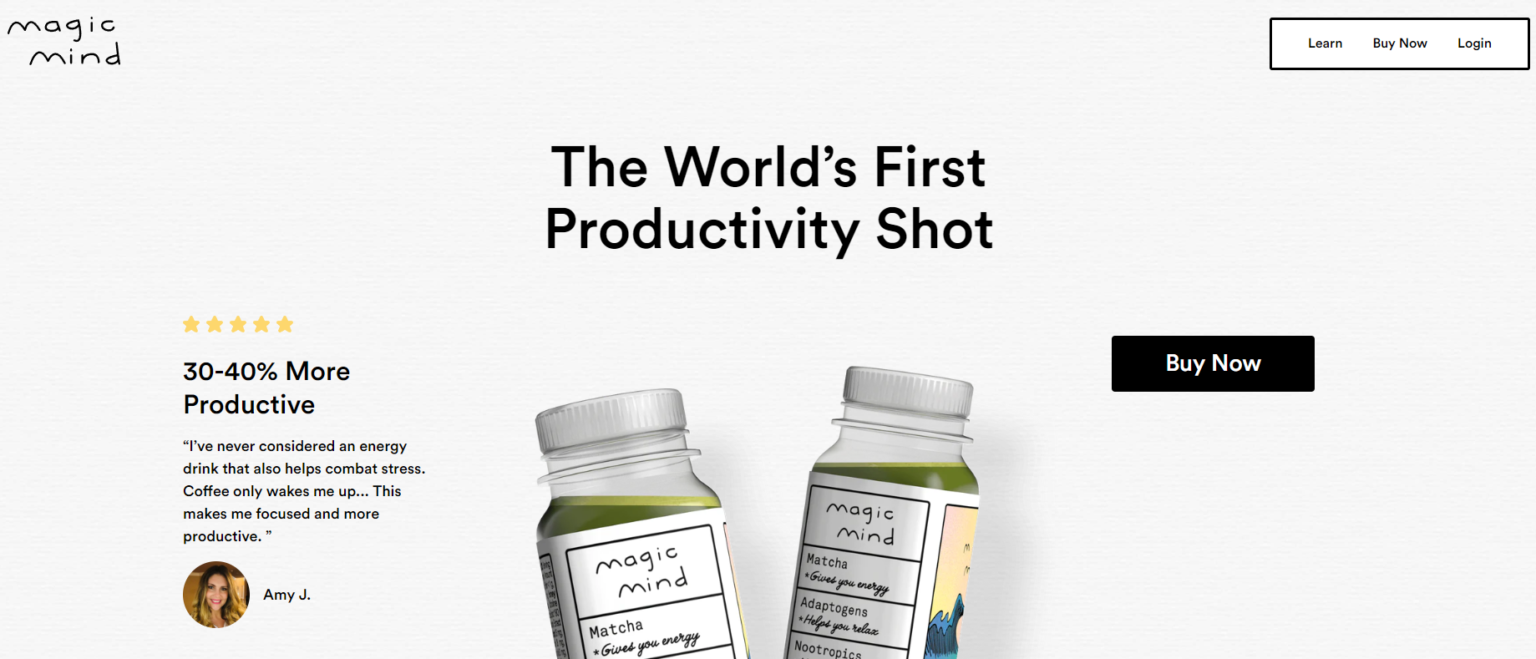 The cutting-edge business Magic Mind, which specializes in enhancing the customer experience, has elevated this idea. Its knowledge has allowed the creation of various strategies to delight its customers. In addition to its "Invisible Helpdesk" service, the company provides each customer with a unique greeting video. In this video, a team member welcomes and thanks clients for patronage. This modest gesture demonstrates genuine concern for their experience with customers and fosters brand confidence.
Example #2 – Yumble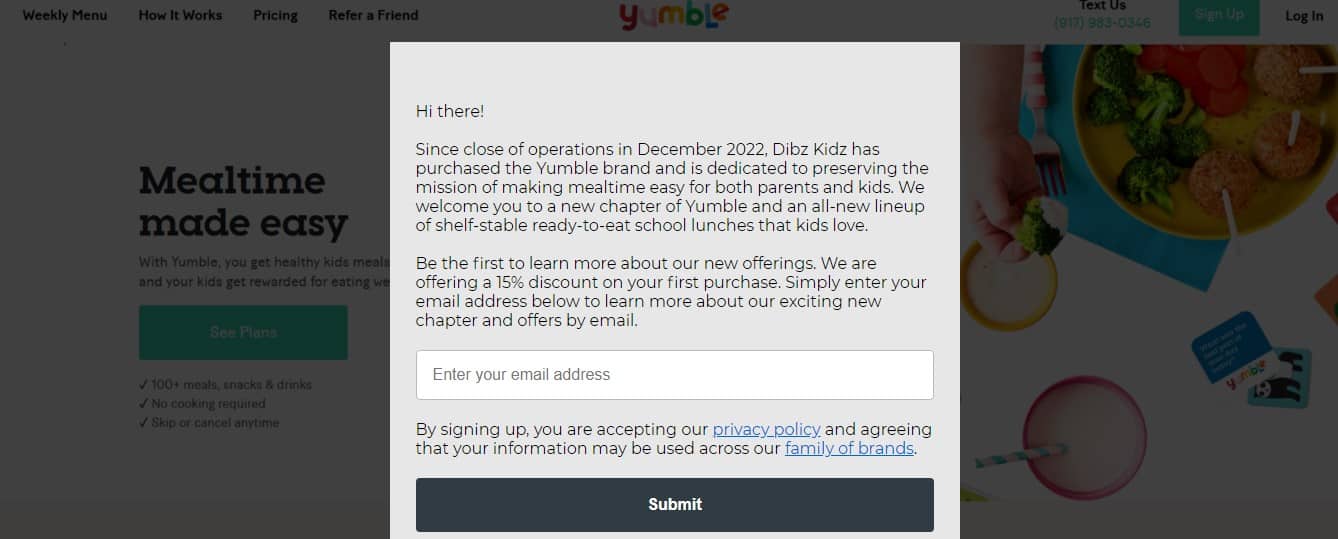 By thinking outside the box, the well-known meal delivery service Yumble has discovered a way to enhance the customer experience. With its specialists' assistance, it has developed a novel strategy for handling orders that are delivered late. When a delay is anticipated, the customer is sent an email to apologize and offer a $10 discount on their subsequent order. As an illustration, it enhances customer satisfaction and lowers bounce and exit rates. Both the customer and the business benefit from it.
Example #3 – Tesla
Tesla, a renowned brand known for its cutting-edge technology and innovation, has set a new standard for customer service. Led by expert engineer Elon, it has implemented a unique approach to solving problems with cars. For example, suppose a customer has a problem with their vehicle. In that case, the expert team comes to their home with a complete set of tools and provides a high-level repair service on the spot. This level of service helps ensure that the customers get back on the road as soon as possible and is just one of the many ways companies strive to improve the customer experience with Tesla.
Example #4 – Adobe
Adobe, the mastermind behind creative software, is renowned for creating exceptional customer experiences. Suppose there is an issue with one of its programs; the company proactively informs customers on social media and supplements it with humorous content to help focus on the positives. Its customer service team is available 24/7 to assist with issues and concerns, ensuring customers always access the support they need. And not only that – Adobe has a dedicated customer feedback team who constantly strives to improve its products based on customer feedback.

Enter the world of Coca-Cola, where being a customer means more than just enjoying a refreshing beverage—it means positively impacting the world. The company has a promotion called "Share a Coke" (it all started in Australia in 2011), where people may write the names of their friends and family members on cans of Coca-Cola. Including something so personal in the service goes a long way toward establishing rapport and making the consumer feel valued. Through their philanthropic efforts, company members also hope to improve people's lives in the places they work and live. For this reason, Coca-Cola is both a refreshing and responsible brand to back.
Example #6 – Zappos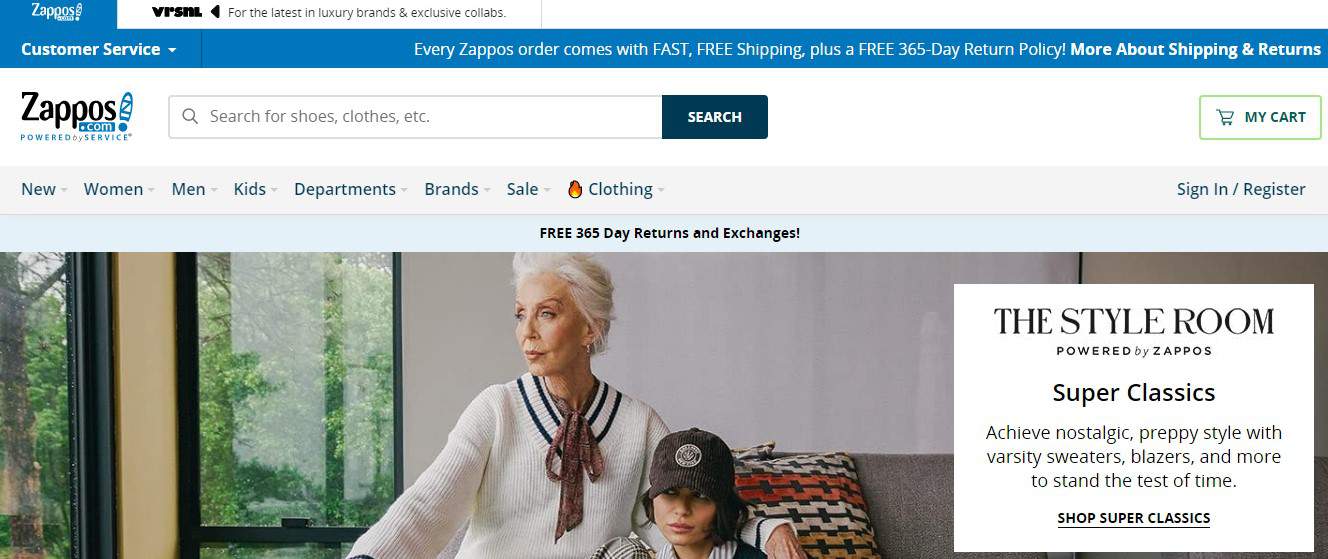 Zappos, the online shoe and clothing retailer, is renowned for its exceptional customer service. The company goes above and beyond to ensure that every customer is delighted with their purchase, with a 365-day return policy and a team of customer service representatives who are always willing to help. For example, one of the ways it stands out is by creating a personal connection with its customers through humoristic and personalized responses that cheer up its users. It improves the overall customer experience and makes customers feel valued and appreciated. Thanks to experts such as Tony Hsieh, the company has been recognized as one of the best in customer service. He is the former CEO of Zappos, who wrote a book called "Delivering Happiness" in which he explains the company's customer-centric approach and how it contributed to its success.

American Express, the global financial powerhouse, is renowned for its extraordinary customer service and unwavering commitment to providing a superior experience to its customers. An example of how the company focuses on catering to its customer's needs in every way possible, from providing a wide range of tools and resources to assist with account management, such as online banking, mobile apps, and 24/7 customer support. But that's not all; American Express also rewards its customers with membership points that can be redeemed for luxurious travel, exclusive merchandise, and statement credits. Recognized by experts as the leader in customer satisfaction among credit card companies, American Express sets the standard for excellence in customer service.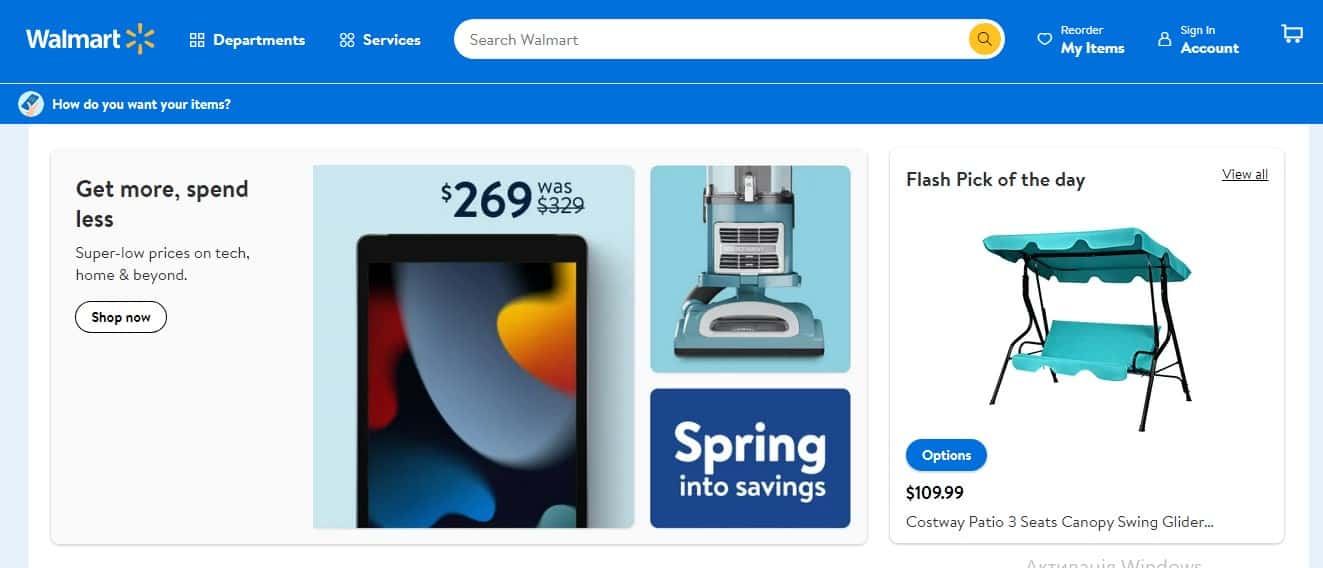 Walmart is a retail industry leader known for providing unforgettable shopping experiences to its customers. Walmart is the ideal site to locate excellent discounts because it has a vast range at unbeatable pricing. But it isn't all. It provides grocery delivery, pickup, and even mobile payments, making shopping more convenient. Walmart, for example, provides a 24/7 customer care line manned by a team of professionals who are always ready to lend a helping hand or listen. With comments like, "Walmart usually has what I need, and the prices are wonderful!" Customer service is always polite and helpful," it's no surprise that Walmart is one of the world's most popular retailers.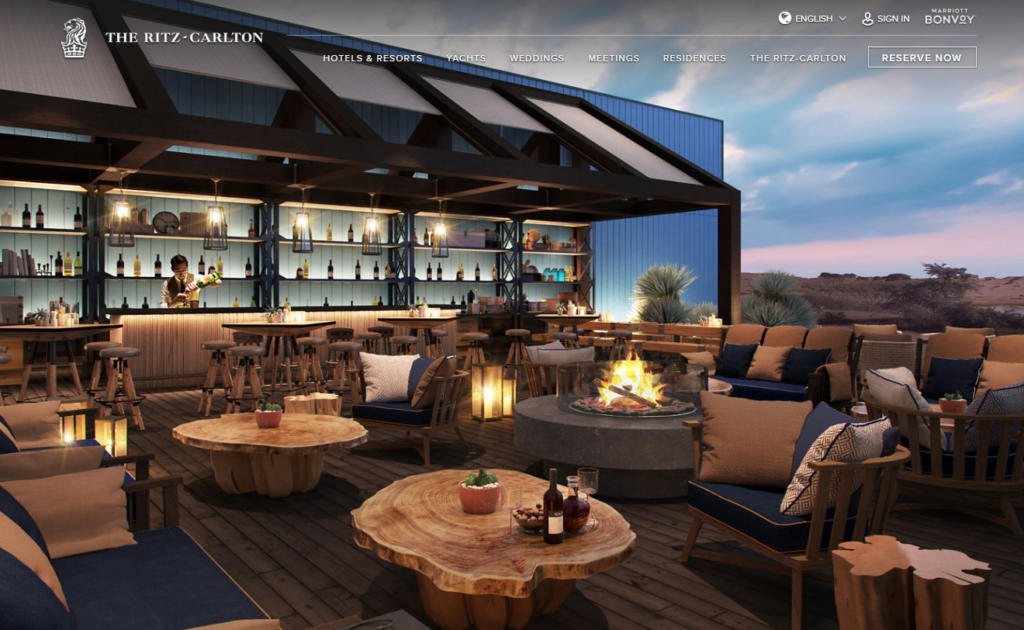 The Ritz-Carlton Hotel Company is synonymous with luxury and impeccable customer service. The brand is dedicated to providing guests with an experience that nothing is short of extraordinary. From the moment you step through the doors, the staff goes above and beyond to ensure that all of your needs are met, from personalized service, plush bedding and fine linens, complimentary shoe shines, pillow menus and 24-hour concierge service that can arrange anything from dinner reservations to private jet charters. For example, Ritz-Carlton's commitment to customer satisfaction is reflected in the following customer reviews: "I had the most wonderful experience at The Ritz-Carlton; the staff was incredibly attentive and went out of their way to make me feel special," said John. The Ritz-Carlton's priority is to ensure that every guest leaves feeling pampered and appreciated.

The coffee chain is renowned for its dedication to excellent service. Starbucks tries very hard to make its customers feel at home by providing a warm and welcoming environment in its stores and having its baristas learn its customers' names. The company offers various services, such as a rewards program for repeat clients and a menu of customizable drinks and dishes. Additionally, users can pre-order and pre-pay their beverages via the Starbucks mobile app. Sarah, one happy diner, remarked, "I enjoy the convenience of ordering and paying using the app. Every time I go here, the baristas know exactly what I want and prepare it perfectly." Starbucks' emphasis on customization and accessibility explains why it has remained popular among serious coffee drinkers. Much like the companies highlighted in these examples, businesses can enhance their customer experience by leveraging customer support outsourcing services, which can provide expert assistance tailored to their customers' needs.
Why Is Customer Experience so Important for Retailers?
Customer experience is the ultimate differentiator for retailers. In today's highly competitive marketplace, offering a wide selection of goods at competitive prices is no longer enough. Consumers have come to expect an immersive, personalized, and seamless shopping experience that meets their specific needs and preferences.
Facts and statistics reveal that a positive customer experience can increase loyalty, brand advocacy, and higher sales. According to a study by Accenture, 72% of consumers say they would take their business to a competitor following a poor customer experience. Additionally, a report by Forbes Insights and PwC found that companies that prioritize customer experience outperform their peers by nearly 80%.
Retail experts such as Shep Hyken and Bruce Temkin are vocal advocates of the importance of customer experience. In his book "The Convenience Revolution," Hyken argues that retailers must focus on creating an effortless, convenient shopping experience to win over today's consumers. Temkin, the author of "Leading for Experience," stresses that retailers must create a "customer-centric culture" within their organization to excel in customer experience truly.
Another great resource for retailers looking to improve their customer experience is the book "The Experience Economy" by B. Joseph Pine II and James H. Gilmore, which lays out the framework for creating compelling experiences that consumers are willing to pay for.
In short, customer experience is a critical component of any retail strategy. Retailers prioritizing the customer experience are better equipped to build loyal, long-term consumer relationships and drive business success.
How to Measure and Analyze Customer Experience?
It is indispensable to comprehend how customers evaluate their connection with your business and recognize areas for development. There are different ways to determine a customer's satisfaction, and each has pros and cons.
Net Promoter Score (NPS) is a well-known strategy that evaluates the probability that customers will suggest a business to others. It is a basic yet successful metric that can give necessary knowledge about customers' dedication (from 1 to 10 scores).
Customer Effort Score (CES) measures customers' exertion to address their issues (7 questions).
The Customer Satisfaction Score (CSAT) is another generally utilized approach that estimates the degree of client fulfillment with a specific communication or exchange (like 5 emojis).
Such reviews can be directed on the web, on a site, by telephone, or face-to-face.
Experts in retail, including Joseph Pine and Fred Reichheld, have written extensively on gauging the consumer experience. The author of The Experience Economy, Pine, believes that shops should measure customer experience to find methods to enhance and make it more engaging. Reicheld, the author of The Essential Question 2.0, stresses the significance of NPS in gauging customer loyalty and support.
Customer Service Management (CRM and CXM)
It's a complicated procedure aiming to deepen the user's psychology to understand what he wants the most. Customer experience specialists predict all the possible customer interactions and provide various optimization procedures. As a rule, there are three standard steps for management success:
First, make profile creation easy and convenient.
Second, personalize the user actions considering the provided information.
Third, understand possible flaws by studying customer experience surveys.
Finally, analyze the behavior and act quickly.
Maximum management efficiency is reached by combining detailed analytics with the client's life cycle. Therefore, it is necessary to understand what should be provided at different phases. Thus, CRM and CXM are the standard technologies used for revenue boost and improving the general user's perceptions. And because these technologies are often confused, the comparison table will help define their primary difference.
| | |
| --- | --- |
| CRM | CXM |
| Analyzing general user data, considering the statistics and market tendencies (influences the entire audience, not single users). | Emphasizing individual customer experience by maintaining each cooperation stage. |
| Improvement of services and business operations to increase sales. | The goal is to evoke positive emotions and satisfaction to increase engagement. |
| Working through various promotion channels. | Impacting user's investigation in real-time (typically on the website). |
Using particular strategies to perfect their investigation is necessary for keeping old and getting new ones. Inspiring advocacy and churn reduction are indicators of the appropriate implementation of customer experience management.
9 Ways to Improve the Customer Experience
Here, you can find the common methods to make the acquaintance with the brand's functions and service organization model perfect. They help clearly understand how you can provide a positive customer experience.
Create a Clear Customer Experience Vision
The best way to implement this is by determining and standardizing the client-oriented principles that build your company's behavior. In other words, it's when each employee understands how to lead users to wow-effect and works considering similar algorithms. So, it's time to start when it becomes obvious how to influence the experience.
Understand Who Customers Are
Only a detailed audience analysis shows a correct approach for improving the customer service experience. It is necessary to distribute users into specific segments considering their data (age, country, job, interests, etc.). For instance, when somebody finds it easy to follow video instructions because of proficient knowledge of web technologies, others may require a step-by-step guide due to poor skills in working with computers.
Use a Quality Framework for the Development of the Team
It's obligatory to provide customer experience consulting to each organization member. The primary goal is to force the team to try to reach the best result. So, many firms use coaching, solo, and group studying to strengthen cooperative work in serving customers.
Measure the ROI from Delivering a Great Customer Experience
Rob Markey and Fred Reichheld generated a system for measuring ROI that helps discover if the investments bring benefits. It's a 1-10 scale that estimates the wish to recommend the brand to others after six months of cooperation. The survey represents the company's concern about the experience and helps measure the general satisfaction with studying it and correcting the mistakes quickly.
When considering customer experience on your website, three things to keep in mind are how your company is being perceived, how likely a customer is to convert, and if they do not convert on their first visit, how likely are they to return to the site?
The objectives of online customer experience, aside from just converting, should be to provide customer satisfaction, and to build brand loyalty and advocacy. On the contrary, if you are providing a poor customer experience online, you can lose valuable customers – those who were previously prepared to buy, and those whose opinion has influence.
Whether your website already provides a fairly seamless customer experience, or if you are aware of your current shortfallings, utilising feedback mechanisms such as survey pop-ups, chatbots, or email campaigns requesting feedback can aid improvement and be a useful method for retaining dissatisfied customers, if you act on their feedback accordingly.
Some of the best ways to monitor customer experience are analytic metrics such as bounce rate, session duration, and conversion rate, but I would also advise using software that can provide you with
heatmaps
and session recordings.
Embrace an Omnichannel Mindset
Society prefers using different platforms for researching data, such as applications, sites, social media, etc. And considering that more than 50% of traffic comes from mobile devices, companies should optimize interaction not only for PC use.
Adopt a Top-Down Approach
It's based on the leaders demonstrating to the employees the importance of a user-centric approach to successful cooperation. For instance, Walt Disney visited Disneyland to see how his business works and what inconveniences it has. It helped control the quality of the activities and set a "good leadership" example.
Include Open-Text Feedback in Surveys
The feedback is better for analyzing whether users can express their minds in free text. Let them write as much as they want and tell about everything they're satisfied and disappointed with. It describes the customer service experience perfectly and helps detect the invisible flaws that should be instantly corrected.
Establish a Baseline for Content
Each company should have working standards when creating and representing the site's content to people. Informativeness, clarity, relevance, and uniqueness are necessary to endow it.
Connect Content Management Engine
Manual maintenance of each user's step takes time and requires non-stop human work. So, setting up a centralized and automated interaction model with the website elements is helpful to maximize the client's impressions.
For as long as I can remember, Google has favoured brands in search results because they tend to satisfy Google's users holistically. When you peel away the layers of SEO, at the core lies the foundation of building a strong brand that prioritizes customer experience.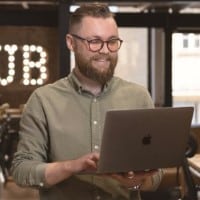 Adam Durrant
SEO Manager |
ZOE
Customer Experience Specialist
The primary role of the professional is to control the work of web developers and marketers to provide a straightforward and step-by-step experience. Customer experience jobs usually require the following skills:
A bachelor's degree in communication, management, advertising, etc.
At least 2-3 years of experience in online promotion.
Abilities in working with engagement platforms and systems.
MS Office, CRM, and CXM advanced knowledge.
Empathy and listening, project management, and analytics skills are the required qualities of each manager. They are necessary for completing the following tasks:
Analyzing the behavior through online and offline channels.
Working together with IT developers and advising about implementing this or that feature.
Introducing methods to inform customers about new product/service characteristics.
Understanding the client's inquiries and implementing strategies to satisfy them.
Helping support services respond to calls and chat messages.
Documentary support of technical procedures and customer feedback.
Monitoring the marketing trends and discovering their peculiarities.
The customer experience specialist's salary depends on the agency's work volume and rules and conditions. In the US, it's approximately $30,000-40,000 per year.
To Summarize Customer Experience Examples
In a world where digital innovation reigns supreme, delivering a memorable customer experience has become the coveted crown jewel of business success. The 10 best customer experience examples are inspiring, proving companies can consistently wow their customers with the right tools and approach. By putting customer attention at the center of their strategy, businesses can collect and store invaluable customer insights, using digital intelligence to guide them toward creating scalable, automated experiences that leave a lasting impression. Whether through recommended integrations, innovative technology or the power of the human touch, these stories offer a glimpse into the endless possibilities of customer experience excellence. So go ahead, collect the ideas, implement the solutions and let the wow factor reign!