Most businesses now have an online presence, and it's no longer enough to have a good-looking website with bright pages to win new leads and maintain existing clients. Your website has to appear high on SERPs and give such value to visitors that distinguishes it from other competitors. Is that possible to kill two birds with one stone – maintain an attractive "face" and grow user interaction?🤨 With this in mind, website optimization tools are the ones you need to look for.
Website optimization is a continuous process of improving your website's performance to reach your business goals. The site optimization objectives correlate with the aims of your business – increasing conversion rate or getting more traffic. Website optimization comprises research, testing, analyzing, and optimizing activities aimed at the following improvements:
Optimization is a complicated process and not a single detail of website performance should be overlooked. Even if the website ranks high on the SERPs, visitors may leave it on some specific page. You will need to use optimization tools to find it out and analyze – is it happening due to low quality of content or poor UX? Or does page loading take longer than average? You will learn why it happens and take optimization measures on the website to prevent it.
What Are Website Optimization Tools?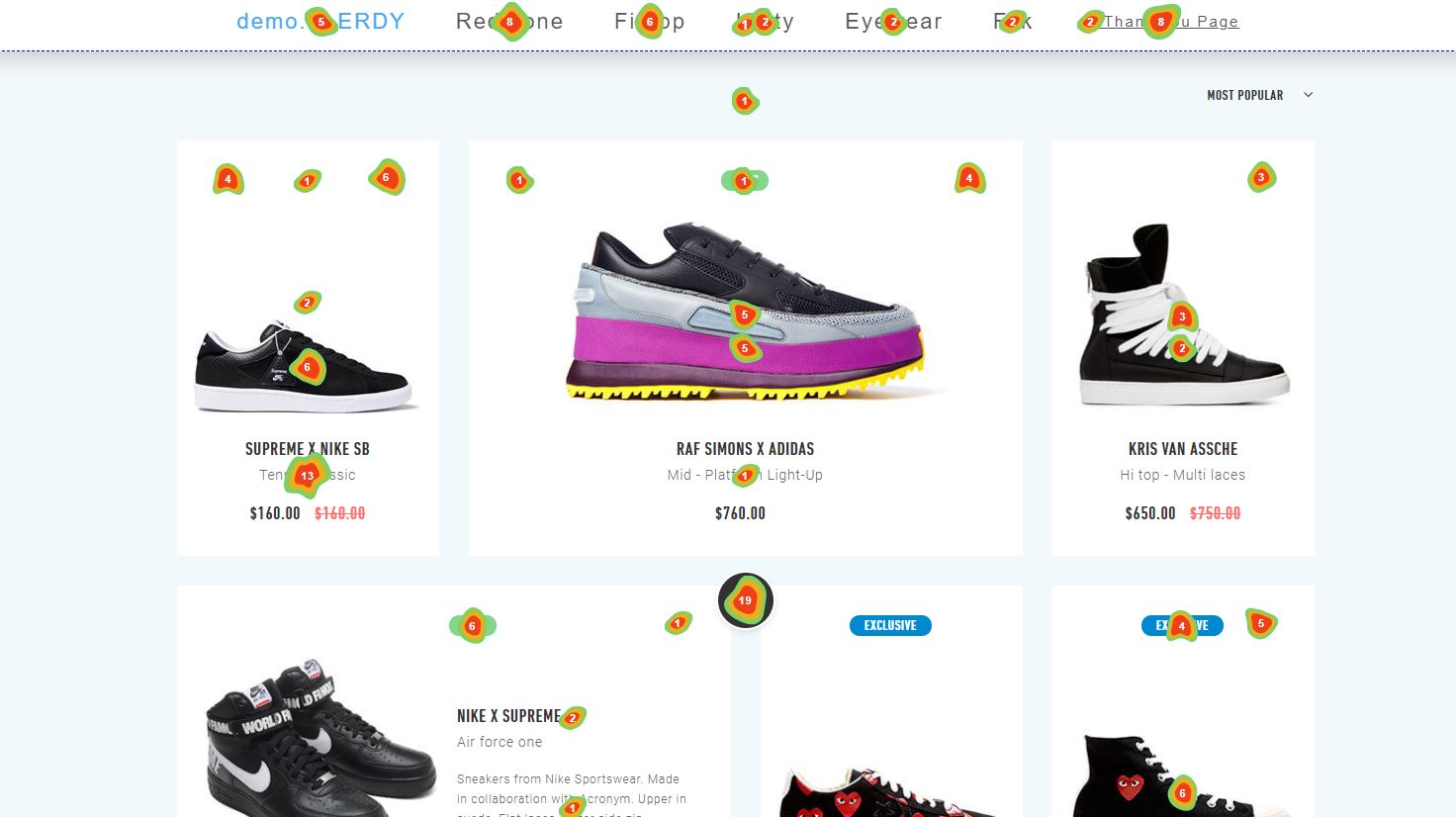 Website optimization tools can assist you in improving your website performance based on relevant data. Various online tools, both free and paid, will help you analyze and optimize all your pages.
SEO optimization tools concentrate specifically on making website more appealing to search engines. For instance, they analyze keywords, meta descriptions, text length, and quality, pointing to areas needing improvement. You may also use SEO optimization tools to find competitors' keywords, analyze backlinks, and the loading time of pages.
Mobile website optimization tools will let you check how your website is displayed on various devices and get to know about any usability issues. You will also learn how to enhance the mobile user experience.
Other optimization tools allow you to check the technical side of your website – ensure there are no errors, it is secure, and look for robots.txt files on your website.
Most free optimization tools offer enough functionality to find weak points in your website performance and get basic recommendations for improvement.
Why Is It Important to Use Website Optimization Tools?

You have already learned what website optimization tools are and how they can help you analyze and enhance the performance of different pages of your resource. sing them for the first time will give you valuable insights and an action plan to achieve your goals. Here are some ways how optimization tools can transform your pages :
Speeding up your site loading;
Improving the quality of your SEO copy;
Decluttering the content of your pages;
Optimizing images;
Improving user experience;
Allowing to experiment with interface changes by running usability tests.
However, your optimization efforts won't end here. After optimizing your website once, you must remain competitive and retain your audience.
Since search ranking algorithms continuously evolve, you will always face competitors who may outrank you by their keywords or best-performing content. You should keep the optimization process active.
Also, your business optimization plans may be changing. You can set a new goal to increase the conversion rate or, even more, require additional work. While growing your business and changing your website, it is essential to maintain it well-optimized.
Website Optimization Tools with Plerdy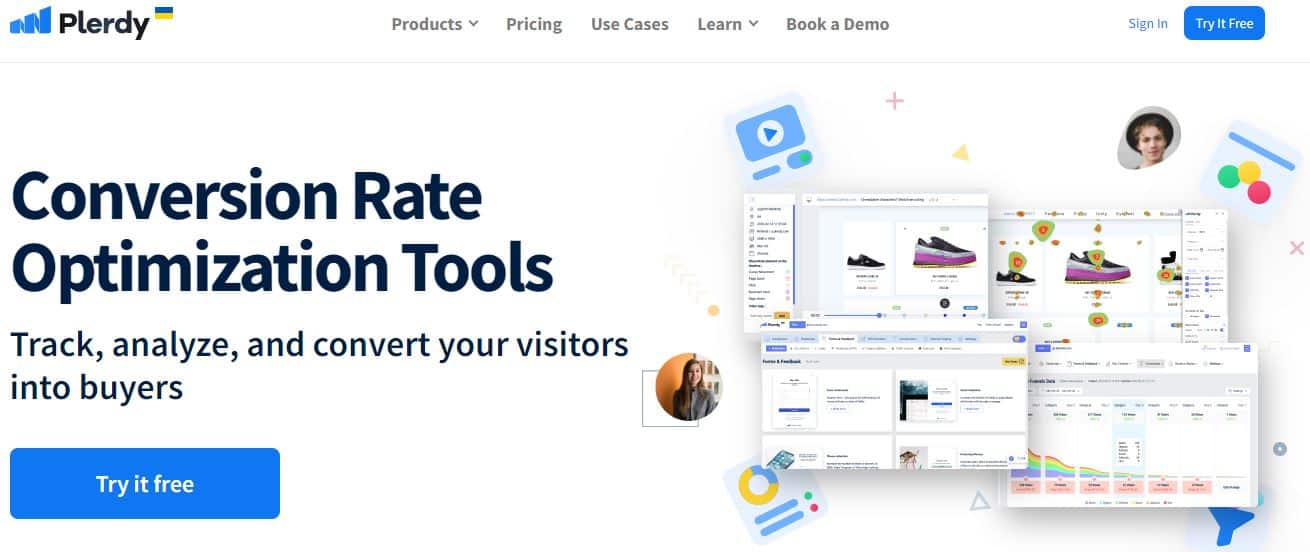 Plerdy is a website optimization platform that collects data on traffic sources, scroll depth and helps monitor website usability. Plerdy has received numerous positive reviews from various businesses and marketing experts.
Fulvio D., the CEO of a small business enterprise, admits that using Plerdy's optimization instruments made an impression. He chose this website to test optimization tools like heatmaps and video sessions but received much more data than expected.
Kate L., a digital marketing specialist, shares that she values the accuracy of data and the feature of tracking clicks on dynamic elements. She also praises the customer support team, who is always ready to provide fast help.
Let's have a detailed look at the website optimization tools Plerdy has to offer.
Best 9 Website Optimization Tools
When looking for free website optimization tools, you will notice that one separate tool isn't sufficient to cover all areas you need to optimize. That's why it is better to use a combination of various optimization tools. Let's look at the top 9 optimization tools that focus on specific optimization areas and are best-performing.

It is a usability research optimization tool that helps create online forms and questionnaires for employees and customers.
Founder – Marcin Racino, an entrepreneur with a software development background.
Features:
The highly customizable design of surveys;
Sending survey invitations through various mediums;
Pop up survey creation on pages;
Integration with API, Zapier, or webhooks.
Companies that trust Startquestion include ING, Medicover, Deutsche Bank, Coders Lab, Eurobank, and Westhill Consulting.

It is an AI-based tool for website optimization, capable of analyzing all pages of a website and showing it in one dashboard. Screpy artificial intelligence algorithms analyze your pages, estimate SEO score for each area and offer personalized optimization solutions.
Founders – Yunus Ozcan, Mustafa Aydemir, entrepreneurs.
Features:
Keyword Tracker – allows to see Google rankings of your keywords;
SEO monitoring – shows where you can optimize website;
Uptime monitoring – sends you downtime alerts;
Syntax checker – monitors your code.
Screpy is used by banks, manufacturers, marketing agencies, and SEO professionals.

This tool increases conversions by building users' trust and brand's credibility. Proof displays alerts on your website showing how many people started a free trial, downloaded a digital copy or performed other actions on the website.
CEO – Dave Rogenmoser, marketing specialist.
Features:
Hot Streaks – shows how many people have taken action on your website;
Recent Activity – shows a live feed of real people who interacted with the pages;
Live Visitor Count – demonstrates the number of visitors currently viewing a web page.
Proof is trusted by Demio, Speedo, Oprah&Deepak, KlientBoost, and Harry's.

The optimization tool allows you to track and record calls, watch your site through users' eyes, and protect Google Ads & Bing Ads campaigns from attacks.
Founder – Yigal Cohen, entrepreneur, marketer.
Features:
Call Tracking – shows which keywords, ads, and campaigns generate calls and conversions;
Website Video Recorder – demonstrates a complete picture of how visitors use the pages – their clicks, mouse movements and scrolls;
Click Fraud Protection – detects click fraud and helps to prevent attacks on your campaigns.
Clixtell is used by banks, law firms, internet marketing agencies, and SEO specialists.

This image optimization service is empowered by PWA technology. It can automatically detect the most suitable image for your website.
Founder – Giorgos Giakoumettis, entrepreneur.
Features:
Speedtest checker;
Smart crop – automatically identifies the image center and crops it according to new dimensions;
Image optimization.
IMGHaste brought great results to RepairYourWP.com, ThePressProject, HostChefs, Enimerosi, and Paratiritis news.

It is a web analytics platform that gives you full control of your data.
Founder – Matthieu Aubry, an entrepreneur with a software engineering background.
Features:
Analytics for E-commerce – advanced analytics specifically for E-commerce;
Goal Conversion Tracker – enables to track goals and see if you are meeting your business objectives;
Content Tracking – measures clicks, impressions, and CTR for text and image banners;
Site Search Analytics – track searches made on your pages.
Matomo is trusted by Huawei, NASA, Amnesty International, RedBull, United Nations, and European Commission websites.

This enterprise ad management tool optimizes ad operations for publishers and tech partners.
CEO – Deke Hooper, entrepreneur, marketer.
Features:
diDNA is used by ODK Media Inc, The Infatuation, USSSA, VNN Sports, ESTNN, SportsEngine.

A website monitoring and web performance monitoring tool.
CEO – Gav Winter, entrepreneur, business consultant.
Features:
User Access Levels – configures users to have restricted access to your account's monitors;
Crisis escalation – sets rules to escalate server issues to team members;
Global server network – monitors a website from different regions;
Maintenance Windows – sets your monitoring on pause to avoid unrequired alerts.
RapidSpike is trusted by Tryzens, Helen of Troy, Infinity Works, Whittard of Chelsea, and William Hill.

It is an AI-powered experimentation tool for feature management and personalization solutions.
CEO – Alix de Sagazan, entrepreneur, marketing professional.
Features:
WYSIWYG Editor – enables to create variants of web pages;
Multivariant Testing – allows testing multiple changes at once;
Personalized Messaging – helps create personalized messages to customers.
Online website optimization tools help reach business goals
As you've already seen, website optimization tools are the best way to analyze your website. They disclose data that you weren't aware of, like how your website visitors behave, what solutions work best for the web pages and what user journeys lead to more conversions. With their help, you will feel informed and make better business decisions.