Digital marketing constantly evolves, and keeping up with the latest solutions can be daunting. But fear not! This article delves into the cream of the crop, presenting the top 10 digital marketing solutions. These solutions tackle various digital marketing tasks, from boosting your online presence to streamlining your workflow. Whether you're a seasoned pro or just starting, you'll find a solution that can help you achieve your marketing goals ⚡
The Benefits of Digital Marketing Solutions for Businesses
Digital marketing solutions have become essential for businesses in today's digital age. With more and more consumers turning to the internet to search for products and services, companies must keep up with the latest digital marketing techniques to stay ahead of the competition. Here are five ways digital marketing solutions can help digital departments and businesses:
Geographical Expansion – With the internet and social media reaching people across the globe, businesses can expand their reach and target audiences beyond geographical boundaries. This can save costs associated with physical stores and increase brand exposure.
Development of Brand – Digital marketing through websites and social media provides a platform to showcase the brand's values, ideologies, and products, helping to connect with potential customers.
Enhanced Customer Experience – Digital marketing solutions can help businesses understand their target audience, making providing a personalized and enhanced customer experience easier.
Adaptable Marketing Strategies – Tracking audience response through web analytics helps businesses modify or create new marketing strategies for maximum effectiveness.
Dynamic Content – Dynamic content that can be accessed on various devices helps increase the visibility and reach of digital marketing campaigns.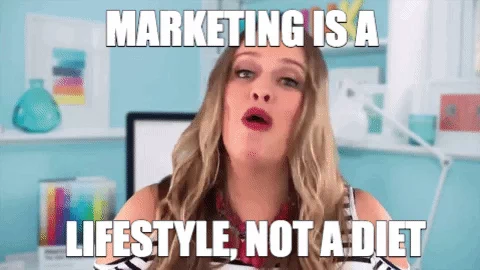 Digital marketing solutions offer numerous benefits for businesses looking to increase brand exposure, target new customers, and grow their business. With the help of various digital marketing techniques, companies can reach their full potential in the digital age.
List of 10 Best Digital Marketing Solutions
The digital marketing landscape is a crowded space. After much deliberation, these "Best 10 Digital Marketing Solutions" emerged. These solutions are the real deal and have the tools to take your digital marketing efforts to the next level. Sifting through the myriad options can be overwhelming, but with this list, you'll be well on your way to finding the right fit for your business.
Plerdy – The Ultimate Digital Marketing Solution

Plerdy is a technology company specializing in consultancy services and software development that provides businesses with a comprehensive digital marketing solution. With more than 20,000 companies relying on Plerdy, they have established themselves as a trusted and reliable partner for businesses looking to track, analyze, and convert visitors into buyers.
Packages and Pricing
Start: $98/month
Business: $198/month
Premium: $312/month
Enterprise: Custom pricing based on business needs
Clients
Plerdy serves clients from various industries, including Ukrainian telecommunications, national postal services, banking, eCommerce, IT, and automobile manufacturing. Clients such as EVO (a Ukrainian marketplace), TemplateMonster (an IT company that develops and sells site templates), and Kimberly-Clark (an American brand of disposable diapers and baby wipes) have all benefitted from Plerdy's digital marketing solutions.
Features and Benefits
With features like real-time website tracking, session recordings, pop-up forms, automatic SEO analysis, and integration with popular solutions like Google Analytics, Plerdy offers many benefits to help businesses and marketing departments optimize their website and increase conversions. With up to 30% CTR growth, reduced bounce rate, and increased sales reported by users, Plerdy is the cool digital marketing solution for small and large businesses looking to grow their online presence.

Google Analytics 4 is the next generation of marketing analytics, collecting event-based data from websites and apps. Designed with key business objectives, GA4 provides a user-centric measurement solution that operates across platforms and does not rely exclusively on cookies. Businesses can easily drive actions on their website or app with direct integrations to media platforms.
Get Started with Google Analytics 4
There are three ways to get started with Google Analytics 4: set up Analytics data collection for the first time, add GA4 to a site with Universal Analytics, or add it to a website builder platform or CMS. The GA4 Setup Assistant will add a Google Analytics 4 property alongside your existing Universal Analytics property for a seamless transition.
Maximize Your Insights with Google Analytics 4
Gymshark, a UK-based fitness apparel brand used GA4 to measure across its website and app. By doing so, they reduced user drop-off by 9%. They increased product page clickthroughs by 5% while reducing time spent on user journey analysis by 30%. McDonald's Hong Kong also saw a 2.3 times stronger ROI, a 5.6 times increase in revenue, and a 63% reduction in cost per action by using GA4's data-driven attribution to analyze the full impact of their marketing.

Google Search Console is a powerful SEO marketing solution that assists website owners and big marketing companies in enhancing their Google Search performance. Users may track the volume of search traffic to their website, evaluate the efficacy of their content, and make data-driven decisions to raise the ranking of their website in Google's search results using its suite of tools and reports.
Pricing
Google provides a free marketing solution called Google Search Console.
Clients
People and companies of various kinds, from tiny local enterprises to huge marketing agencies, use Google Search Console.
Utilize Google Search Console to improve your website.
Website owners and marketing companies may use Google Search Console to optimize their content using Search Analytics, submit sitemaps for their material to appear on Google, get notifications about any difficulties with their site, and see how Google Search perceives their pages.
Additionally, the platform offers customers instruction and resources to help them optimize Google's indexing of their website and increase search engine traffic. Google Search Console, therefore, offers the solutions and reports you need to make your website sparkle in Google's search results, whether you're just getting launched with SEO or a seasoned pro.

Buffer is a cutting-edge digital marketing solution that helps businesses and individuals to grow their online audience. The company provides affordable, user-friendly marketing tools to help you reach your goals and maximize your impact. With its simple dashboard, you can easily manage and publish your content on popular social media platforms such as Instagram, TikTok, Facebook, Twitter, Pinterest, and LinkedIn, all from one place.
Pricing
Buffer offers a range of packages to suit different needs and budgets. Here are the current pricing options:
Free: For individuals and businesses just starting marketing out with social media
Pro: $15/month
Premium: $65/month
Business: $250/month
However, some users have expressed concerns about the limitations of the free plan, including limited scheduling and the need for approval for certain features.
Client Base
Buffer has an extensive client base, with over 140,000 users and over 1.2 million social followers. The company is also an official marketing partner of industry leaders such as Meta Business Partner, Pinterest, and LinkedIn. With over 10 years of experience and a team of customer advocates available 24/7, Buffer is well-equipped to help you grow your online presence and build your brand.

You can edit photographs, make beautiful drawings, and animate your designs using Pixlr, an AI-powered photo editor, animation tool, and design solution. The website provides a variety of picture editing and creative tools, including the straightforward online photo editor Pixlr X. sophisticated picture editor Pixlr E. One-click visual creation solutions like Photomash Studio and Pixlr's Timeline, a cutting-edge collection of picture editing and design tools, making the design more efficient, quick, and accessible to everyone.
Pixlr Package Prices
To meet your needs, Pixlr provides several price tiers, including:
Pixlr X: No cost
$4.99/month for Pixlr E
$9.99/month for Pixlr M
Pixlr Express costs $24.99.
Pixlr Stories: $39.99/month
Reviews for Pixlr
Users' opinions on Pixlr are split, with some applauding its AI-powered editing features and user-friendliness. Others, however, have questioned its few features and exorbitant cost.
Pixlr X is a fantastic solution for basic photo editing. Still, I would have loved more sophisticated tools for a more polished appearance, said one customer.
One more person stated, Pixlr E is an excellent solution for professional picture editing. It's very simple to use, and the results are fantastic.
Clients
Millions of people worldwide have used Pixlr, including small company owners, marketing agencies and seasoned creatives. The marketing platform is an essential component of the INMAGINE creative ecosystem, which seeks to simplify and open up design.

Ahrefs is a powerful digital marketing solution that provides everything you need to rank higher and drive more traffic to your website. Whether you're a junior marketer or an SEO expert, Ahrefs' toolset is powerful and easy to master. From site explorer to keyword explorer, content explorer to rank tracker, Ahrefs has something you need to get ahead in the competitive world of digital marketing.
Pricing Packages
Ahrefs offers several packages to meet your specific needs and budget. The options include:
Lite: $99/mo
Standard: $179/mo
Advanced: $399/mo
Agency: $999/mo
Their Clients
Ahrefs is trusted by many clients, from aspiring bloggers to multinational brands. Pro SEOs, content marketers, bloggers, agencies, SaaS, and e-commerce businesses turn to Ahrefs to grow search traffic. Some of their satisfied clients include AuthorityHacker, Flow SEO, Diggity Marketing, CloudApp, Venngage, Mobilunity, and Evolution Communications.
Free Learning Materials
For those new to Ahrefs, the company offers free learning materials, including articles, videos, and courses, to help you get up to speed and fully utilize the tool's capabilities. From weekly SEO tutorials to "How-To" SEO guides, Ahrefs has everything you need to master digital marketing. Additionally, their help center features over 300 support articles to answer questions about the solutions and data.
MarketingCloudFX is a leading end-to-end revenue marketing technology platform trusted by businesses worldwide. This platform is designed to ignite online and offline sales and help businesses capture more traffic, leads, and sales with insights powered by billions of data points and hundreds of marketing experts. MarketingCloudFX offers various tools and services to help businesses solve digital challenges and grow their revenue.
Pricing
MarketingCloudFX offers flexible pricing packages to suit the needs of different businesses. The platform offers several pricing plans, from $999/month for basic features to $2499/month for advanced features.
Clients
MarketingCloudFX has a diverse client base, including B2B and B2C businesses in various industries, such as agriculture, medical, and industrial. The platform has helped these businesses to generate significant revenue increases and improve their conversion rates, cost per lead, and sales. Some of MarketingCloudFX's notable clients include B2B Agriculture, B2C Medical, and B2B Industrial.
MarketingCloudFX is a comprehensive and effective digital marketing solution that provides businesses with tools and services to grow revenue and solve digital challenges. Whether you need to unify your sales, marketing, and advertising data or drive more qualified traffic to your site, MarketingCloudFX has covered you.

HubSpot's Marketing Hub is a digital marketing solution that combines all your marketing tools and data under one roof. With this marketing platform, you can streamline your marketing processes, save time, and provide a personalized experience that attracts and converts the right customers at scale. The software is designed to grow with your business, with free and premium plans starting at $0/month to $3,600/month.
Some popular features include Blog, SEO, Ad Tracking & Management, Social Media Management, Video, and Live Chat. The marketing platform also offers free educational resources, from blog articles to online courses, to help your team stay ahead of the curve.
HubSpot's Marketing Hub has received positive user reviews, with consistently high ratings on G2.com. Trusted by companies such as Weight Watchers, Monday.com, and Soundcloud, this solution is a comprehensive marketing software that helps you attract and convert more leads.
You can get started with the free solutions or request a demo of the premium editions. Prices shown are in USD and subject to applicable tax. See the Product and Services Catalog on the HubSpot website for more information.

Twilio SendGrid is an email marketing solution trusted by customer-first brands for reliable inbox delivery at scale. With its cutting-edge technology and innovative features, it is designed to help businesses achieve successful customer engagement and drive conversions. From its email API that integrates in minutes to its email marketing campaigns and API integrations, SendGrid is the perfect digital marketing solution for any niche and business.
Pricing
Twilio SendGrid offers a variety of pricing options to suit the needs of any business. Whether you're looking for a free starter package or a more comprehensive solution, you can find the right plan for your budget. Here's a quick overview of the different plans and prices:
Free Plan: $0/month
Essentials Plan: $14.95/month
Pro Plan: $89.95/month
Premier Plan: $349.95/month
Clients
Twilio SendGrid's extensive client list, with various businesses across various industries relying on its platform for successful email marketing. From small startups to multinational corporations, SendGrid has proven it's worth it time and time again. So whether you're a small business just starting or a large enterprise looking to scale, SendGrid has a solution to meet your needs.
Twilio SendGrid is a nice digital marketing solution that gives businesses a reliable and efficient way to reach their target audience through email. Its robust features, flexible pricing options, and proven track record make it the perfect choice for businesses looking to drive conversions and improve their email marketing strategies.

Figma is a leading digital marketing solution that offers a unique platform for designers, product managers, and developers to collaborate and create outstanding designs in real-time. Whether working in the office or remotely, Figma provides a live collaboration feature that keeps you in the loop, allowing you to create, iterate, and repeat your designs easily.
Pricing
Figma offers different pricing packages, from free to enterprise-level, to suit the needs of any marketing agency. Here's a breakdown of their packages:
| | | |
| --- | --- | --- |
| Package | Price | Features |
| Free | $0/month | 1 Editor, 3 Projects |
| Pro | $12/editor/month | Unlimited Projects, Team Library, Advanced Prototyping |
| Organization | $45/editor/month | Advanced Collaboration, Team Management, Usage Analytics |
| Enterprise | Custom | Priority Support, SAML SSO, API Access |
Clients
Figma is used by some of the most recognizable names in the industry, including Slack, Twitter, Dropbox, Square, The New York Times, Shopify, Discord, Condé Nast, Herman Miller, GitHub, and Coinbase, to name a few.
With Figma, teams can work towards a shared goal, delivering better products and marketing faster. Join the Figma community and try their solution for free today.
Bottom line
Digital marketing is crucial for any business thriving in today's competitive landscape. With so many digital marketing solutions available, it's important to consider all the options and choose the best fit for your business needs. Plerdy is one solution many agencies and businesses choose for website optimization because it provides valuable insights through website auditing and monitoring. It helps businesses understand the importance of SEO data and how it can be used to perform better than their competitors. Plerdy also offers the opportunity to learn about UX design through heat map analysis. If you want to take your digital marketing to the next level, consider contacting Plerdy to see how they can help. With enough ideas and the right channels, you can create a digital marketing solution to help you achieve your goals and reach new heights.