Many businesses fail in their first few years as they can't adapt to changing market conditions. But conducting various small optimization elements is impossible without general digital marketing services and Search Engine Optimization (SEO). If you optimize correctly, little can compete with high organic visibility on search mechanism services to promote your project. Otherwise, you may go bankrupt. Low-cost SEO services for small businesses are what every organization needs. It is much easier to raise an SEO company with professional help.
Why is SEO Important for Small Businesses?
Professional SEO services for small businesses are a must-have. Small business SEO achievement stories are numerous, which shows the importance of paying attention to this nuance. In addition, high posts in search rankings create solid trust among users. To do this, SMBs must use search engine optimization services, after which a businessman makes a user-friendly website that brings more customers and eliminates the small conversion rates.
For your small business to succeed, you must do everything possible to get to the top of the search listings; that is, to help customers detect the answer to their questions and make a decision. It is an innovative and versatile service that will convert clicks into buyers. Does your company need a small business SEO consultant? The answer is yes, which is why we have chosen the top companies that provide high-quality SEO services.
List of 16 Best SEO Companies for Small Businesses & Services
Site optimization on your own is hard and unprofessional. That's why we've chosen the best SEO company services for small businesses based on the following factors:
Reviews
Average ratings
Clients
Completed projects
Every company offers top SEO software for small business owners. So let's check out their services.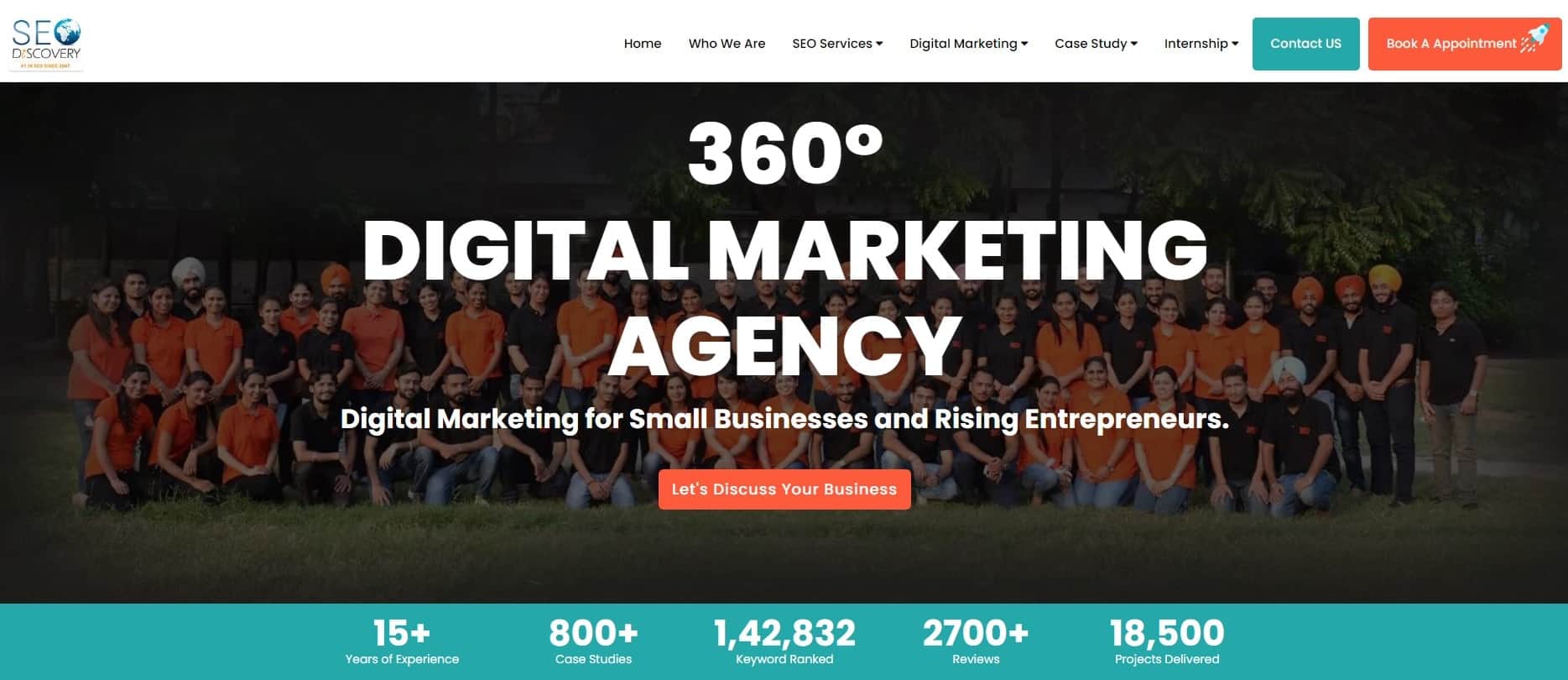 Short Description: SEO Discovery, making a benchmark as Small Business SEO companies globally, holds an experience of 1800+ Small business ranking. They offer a wide range of SEO services for small businesses to help them boost their online presence and achieve their goals. They take a tailored approach to meet each client's specific needs and maintain a strong customer-centric focus. With their affordable pricing and proven track record, this company is a reliable partner for small businesses looking to succeed online.
Top Clients: SEO Discovery has worked with several high-profile clients, including Infinity Collection, DPS, Elle, Mercedes Dealers and many more, helping them achieve their SEO goals and increase their online presence.
CEO and Founder: The CEO or Co-founder of SEO Discovery, is Mr. Mandeep Singh. You can connect with him on LinkedIn.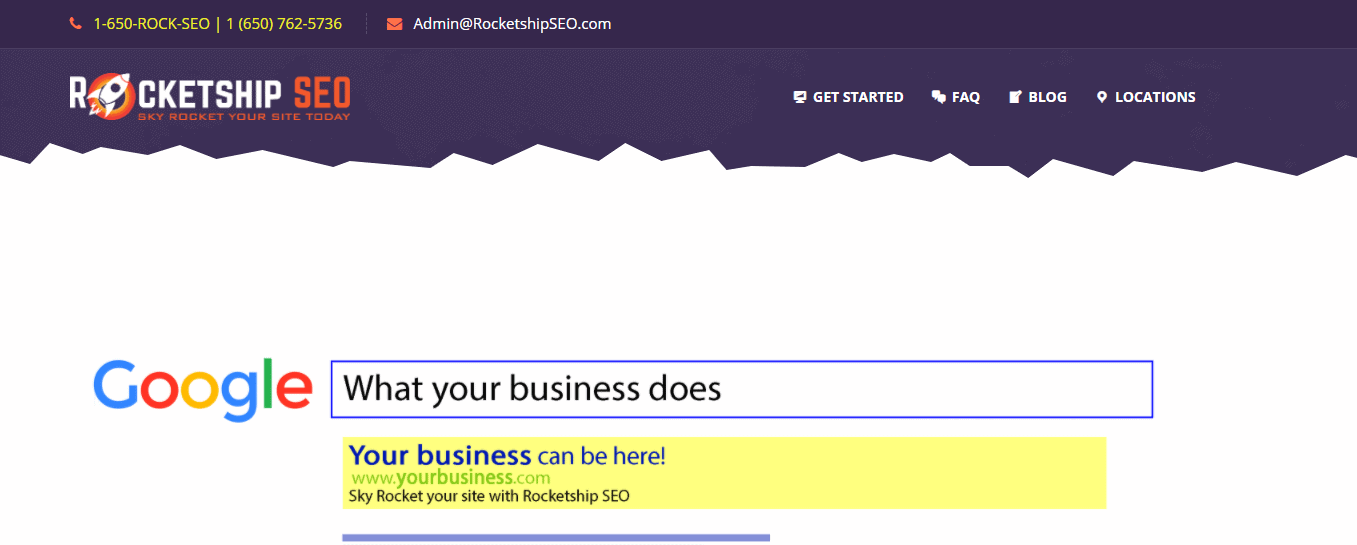 It is one of the best SEO companies for small businesses in the US. It sets the target geological position in Google, Bing, and Yahoo and cooperates with any business, including computers, towing companies, funeral homes, and jet ski rentals.
The company's clients talk about staff service professionalism, especially in terms of SEO — a business case for updating a website for an online store led to increased page visits and keyword ranking services.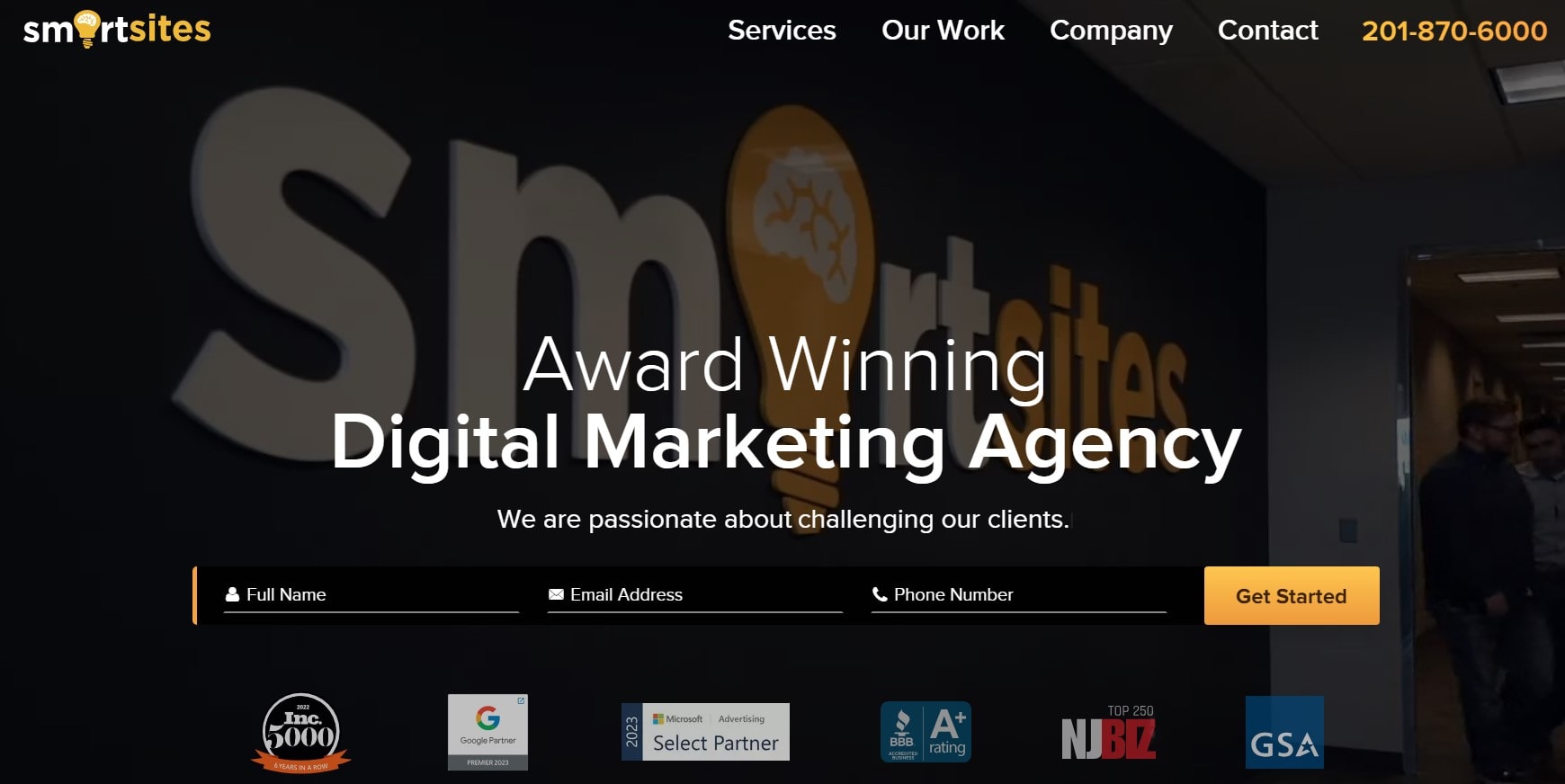 Founded by brothers Alex and Michael Melen, SmartSites has been providing SEO to small businesses since 2011. SmartSites has worked with clients from all industries and boasts hundreds of 5-star reviews from small businesses. SmartSites' outstanding reputation and  affordable prices make it the right choice for local and national brands alike. SmartSites has grown with its clients and is a 7-time Inc5000 fastest growing company.
Core small business SEO services include:
Keyword Research
Competitor Analysis
Technical SEO
Content Creation
Building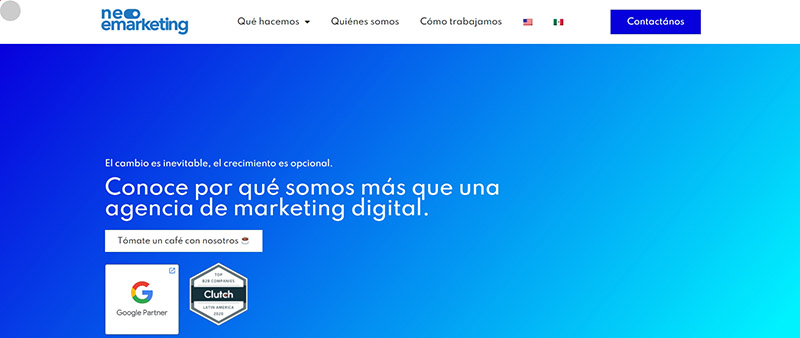 One of the best SEO companies for small businesses in 2018 (as well as 2019-2021) is located in Cancun, Mexico, but it cooperates with SMBs worldwide. The main goal of this company is to evolve your brand through integrated SEO marketing services for small businesses.
Key clients:
Agua Plus
Melia
Lomas Travel
Olympus Tours
The web gurus recently optimized the Fly Soccer League and Christian Music Band search engine, making websites workable and top-of-the-line.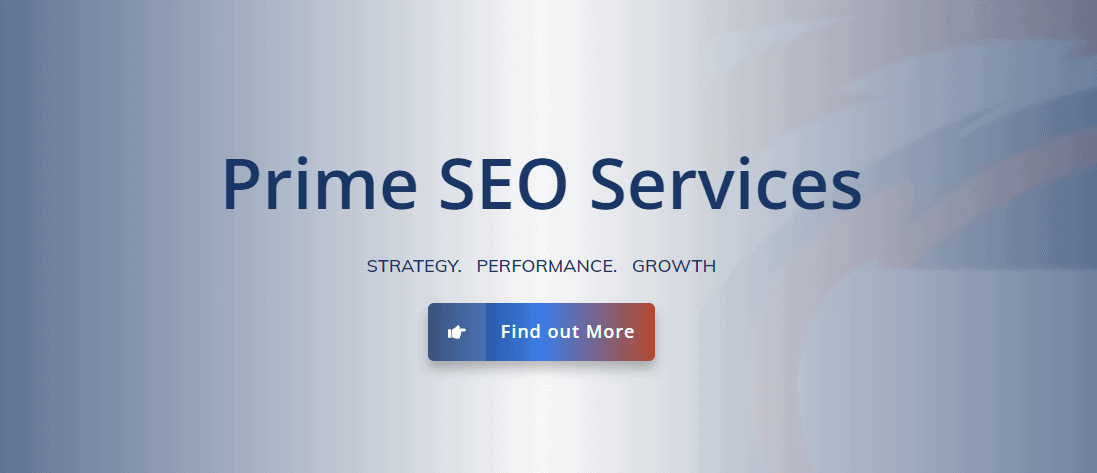 This top digital SEO agency helps improve search classification through link-building services. It was already useful for Ayurvedic Green Tea, BiggBull, and Aquafresh Prime. Other companies' clients from small businesses also note in their reviews that with the help of optimization, they managed to attract people to the existing web resource.
SEO optimizers fixed on-page issues and navigation. As a result, they reached >2000% organic search growth, >100 new authority backlinks, and a 5-time Improvement in ROI.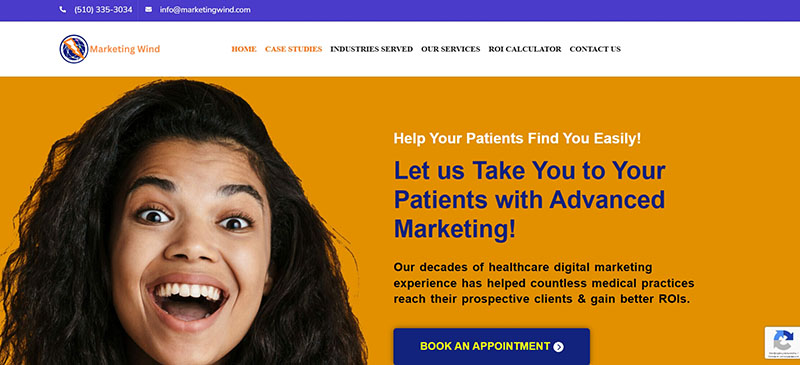 This is a full-service SEO agency specializing in medical SEO, social media, email marketing, and web design. It collaborates with Zetronix.com and DigitalBrand.pk, TECHVANDO (Pvt) Ltd. The average review score is 4.8. In recent business cases, the customer asked to develop a keyword research strategy and produce new content. As a result, the company's client's income increased by 1.5 times. No wonder this firm is among the best SEO companies for small businesses.

Its headquarters are in New York, but it cooperates with American and global small businesses alike, such as Sutton Capital, Zusman, Ecocode, and GEO. They all describe it as one of the best SEO companies for small businesses in New York they've worked with. The agency's latest work is SEO services for a venture finance firm. As a result, they attained the top for specified keys.
This SEO company's main office for small businesses is in Memphis, TN. Among the company's services, specific SEO tools are aimed at identifying the weaknesses of your digital business and destroying them. Company's crew dives deep into the essence of your brand to accomplish your offer and raise your traffic with SEO packages for small businesses. The company's customers are Honda, Caliber Collision, Hotworx, Ziebart, Allied Van Line, and others. Adam Heitzman is a co-founder of this SEO company.

The head office is located in Lehi, UT. This leading SEO agency offers operative SEO services for large and small businesses. A team of experts uses modern SEO techniques to make your product catch customers and bring your virtual business to the pinnacle of success. Among this SEO company's clients are various corporations and small businesses in health services, pest control, HVAC, SBD, and so on. Clients are Mrs. Fields, Google, Dell, Hazzouri Dental, Hillsboro Aero Academy, etc. The director of the company is Michael Mann.

This company provides a wide range of SEO, PPC, and web-design services. You will find the head office in La Jolla, California, and if you plan to perfect a small business site in Local Search Marketing, do processes with Pay Per Click Advertising or Conversion Rate Optimization, and other services, then contact this team of specialists. The company's clients are Sharp, National Funding, The Knot Worldwide, EoS Fitness, Tony Robbins, etc. The CEO is John Lincoln.

This is one of the leading American companies for small businesses to complete tasks in SEO, PPC management, custom web design services, and more. Their offices are located in Baltimore, Washington, Los Angeles, Austin, and other cities. Popular company clients are Raven, Drupal, DialogTech, New Relic, RackSpace Hosting, etc. The company's creator is David Duerr, a prosperous entrepreneur and venture capitalist.

The company has two offices in the US: Salt Lake City and Philadelphia. It employs a creative group of marketers who assist in creating excellent traffic at the acceptable cost of SEO for small businesses, paying attention to every small detail. The company's clients include Michael's Jewelers, Healthy Rest Mattress, Tires4That.com, McCann Team, Carlton Pools, and others. The founder of this SEO small business company is Lance Bachmann.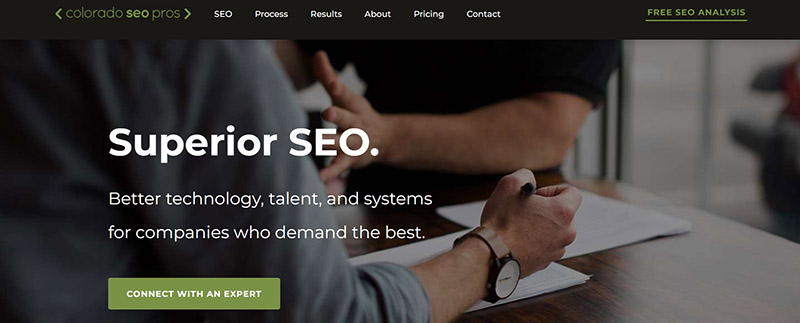 This SEO company has two offices in Colorado: Denver and Golden. Experts will help you with a small business SEO case study for your site's success and prosperity. Evaluate the unique optimization services in online mode. Satisfied small business customers of such a company are Charter Communications, Surgery Practice, C-Suite Assistants, Recruitment Service Agency, Tech Consulting Company, and so on. The founder of this SEO company is Chris Rodgers, who is convinced that only sharp insights into the client's business's nature help provide quality service.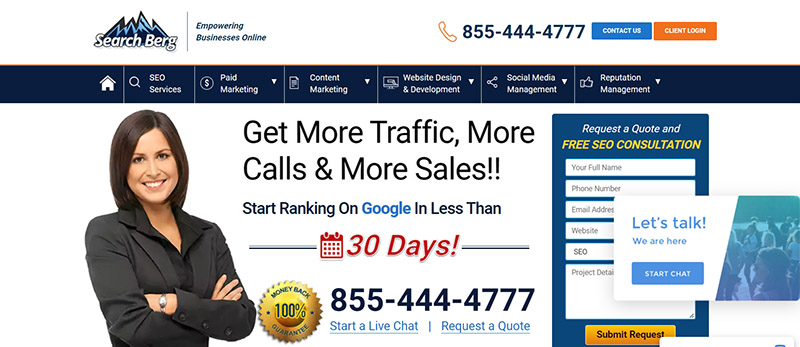 This CEO agency opened its main office in New York. Its primary affordable SEO services are small business oriented toward perfecting websites to involve customers, enhance purchases, and top SERP rankings for magnified traffic. Such a small business company performs tasks in the field of web design. The company has already successfully contributed to the following clients and received many grateful overlooks about its service: Vapoholic, Steve's Gutters, 123Connect, CWSA, Afluencer, etc. The CEO of this agency for small business optimization services is Joseph Dyson.

The major goal of this group of SEO professionals is to complete SEO for small businesses to make websites visible online. The company's services help any small digital business attract new users, generate more leads and enjoy better sales results. You may contact offices in Poland, New York, UAE, Canada, and the UK. The company's clients are CodeAndPepper, ZKlocków.pl, SoLovelyBox, Ovoko, Handmade Ornament Store, etc. Agency was founded by Michał Burkiewicz, Mateusz, and Jacek in Krakow.

This company offers effective SEO for small businesses, including various website optimization services. These are Amazon, B2B, Consulting, WordPress SEO, and various other services while eliminating the guesswork in SEO campaigns for small businesses. Headquartered in Ohio, they work with clients worldwide, such as Ultrasabers.com, Ink Ghostwriting, Lawless Hardware, Training Equipment Provider, ENP Coffee Co, etc. The founder of this SEO company is Justin Smith.
Final Word
How to start a small SEO service company? First, you should understand how everything works in the industry. Our catalog of the best SEO companies for small businesses can help you rank higher in the search engines and become profitable. Moreover, you will better understand why you need an SEO analyst service for a small eCommerce company. Entrust the SEO professionals, as optimization is essential in the online industry. Is SEO worth it for small businesses? The answer is a definitive yes!