Welcome to the world of content marketing, where weaving engaging stories and providing valuable information can turn prospects into customers. But the right software is indispensable to amplify your message and achieve your goals. That's where our Top 21 Content Marketing Software list swoops in to save the day!
These software solutions will help you:
For instance, consider Plerdy – a remarkable tool specializing in UX and SEO analysis. By employing heatmaps and detailed analytics, Plerdy uncovers user behavior, guiding you to make data-driven decisions that enhance your content's overall impact. It's like having an x-ray vision into your audience's minds, ensuring you hit the bullseye with your content.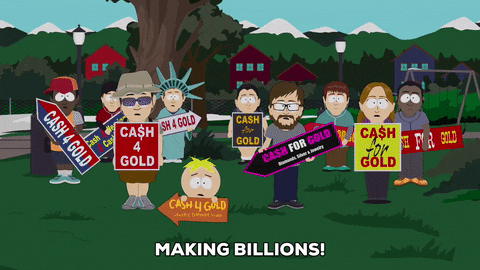 The Best 21 Content Marketing Software lineup offers various tools to suit every need, from content creation to distribution and everything in between. So, buckle up and get ready to turbocharge your content marketing journey as we unveil these game-changing tools' crème de la crème. So, stay tuned, and prepare to conquer the digital space with cutting-edge software at your fingertips.
What is Content Marketing?
Content marketing is the linchpin of modern business strategies, seamlessly blending storytelling, salesmanship, and customer engagement. This strategy involves writing intriguing narratives to attract and retain clients. Here's what sets it apart:
Data-Driven: Leveraging analytics software, businesses can tailor their content to target specific demographics.
Multi-Platform: From blog posts to social media snippets, content marketing tools let you syndicate your message across various channels.
SEO-Oriented: Using the right toolset, you can optimize your content to climb the search engine ranks without breaking a sweat.
Consider a pet care specialty. Content marketers may write blog entries on "How to Care for Your New Puppy," recommending pet food and toys subtly. Similarly, in the tech industry, instead of hard-selling a new app, insightful articles or how-to guides can provide real value to the users while softly guiding them toward a purchase or download.
The magic lies in serving informative, captivating content that solves problems or fulfills needs, thereby establishing trust and credibility. All the while, behind-the-scenes software helps you track performance metrics, ensuring your content not only reads well but also converts. So, whether you're a startup in the health and wellness sector or a veteran in automotive sales, implementing a robust content marketing strategy is crucial for long-lasting success.
Types of Content Marketing Software
Content marketing software can be a powerhouse for any business, turbocharging your strategies and driving measurable outcomes. These software solutions are not one-size-fits-all; they cater to various facets of content marketing, helping businesses amplify their reach, target the right audience, and nail their branding. Let's break it down:
For example, in the health sector, specialized CRM systems track user engagement, letting you offer personalized health tips based on browsing history. Or consider the automotive industry, where video creation suites allow for sleek, attention-grabbing visual tours of new models, elevating traditional marketing techniques to digital mastery.
Bottom line: the types of content marketing software available today are as varied as they are essential. They streamline complicated tasks, enrich your brand, and let you hone in on what truly engages your audience.
List of Best 21 Content Marketing Software
Navigating the expansive sea of content marketing software can feel like sifting through a maze. Our meticulously crafted list of the "21 Best Content Marketing Software in 2023" aims to be your North Star in this endeavor, offering a detailed rundown of the crème de la crème in content tools. From powerhouse analytics platforms that give you the lowdown on your digital footprints, to cutting-edge automation solutions that take the legwork out of content dissemination, our list is a treasure trove for marketers eager to make a splash.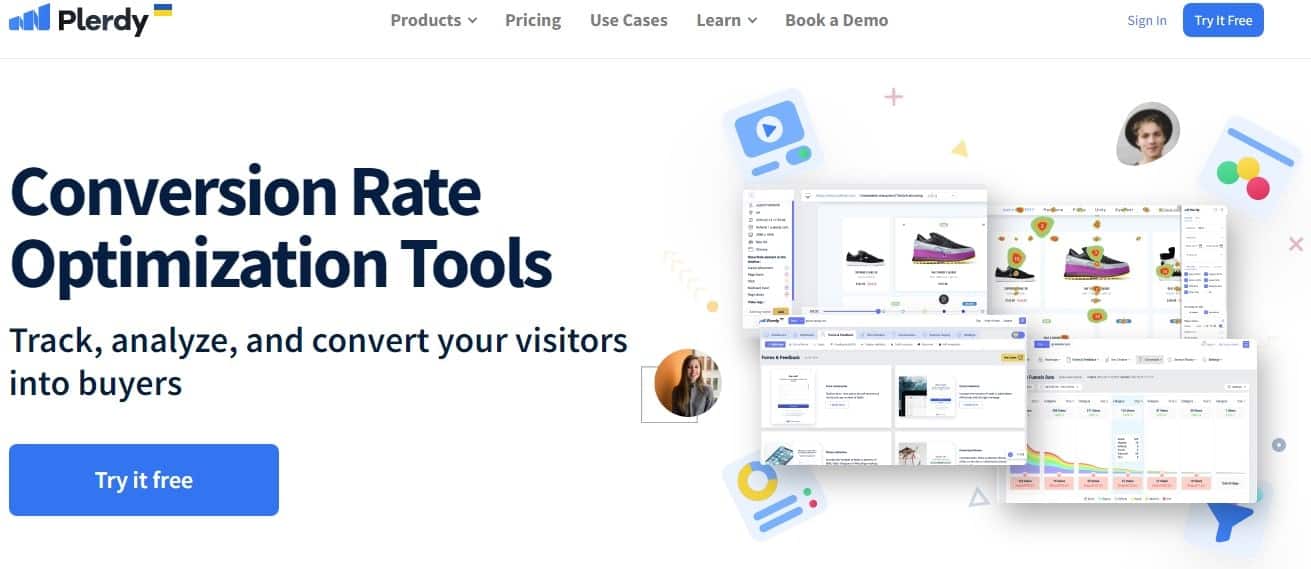 In today's competitive digital landscape, a razor-sharp content strategy is crucial to stand out. Plerdy, a cutting-edge marketing software, empowers you to amplify your content and captivate your target audience.
Harness the power of Plerdy to:
Optimize your website with heatmaps
Boost conversion rates through pop-up forms
Enhance user experience with detailed analytics
Plerdy's heatmap software offers invaluable insights into user behavior, enabling you to fine-tune your content for maximum impact. It's like having a bird's-eye view of your website, illuminating which areas grab attention and which fall by the wayside.
Moreover, the software's pop-up form feature helps you snag those elusive leads. Customize eye-catching forms that resonate with your audience, and watch your conversion rates soar like a rocket.
To top it off, Plerdy's comprehensive analytics give you the data you need to elevate your user experience. So dive into the nitty-gritty details, and make data-driven decisions that bolster your content marketing efforts.
In a nutshell, Plerdy is a powerhouse marketing software that can turbocharge your content strategy. By leveraging its unique features, you'll be well on your way to leaving your competitors in the dust and bolstering your online presence. So don't let this opportunity slip through your fingers – try Plerdy and watch your content marketing flourish.

SEMrush—a powerhouse SEO and content marketing software that takes your marketing efforts to the next level. This all-in-one platform caters to all your content and marketing needs, making it an indispensable addition to your toolkit.
SEMrush is a cut above the rest, offering a comprehensive suite of features to help you create, optimize, and analyze your content. Just a few of these impressive features include:
Keyword research and tracking
Site audits and on-page optimization
Backlink analysis and building
Competitive analysis and insights
Content ideation and optimization
This one-stop-shop software shines when it comes to elevating your content game. I remember being in a pickle trying to understand why my content wasn't performing well. SEMrush came to the rescue, providing valuable insights that allowed me to optimize my content strategy, ultimately boosting my rankings and engagement.
In a nutshell, SEMrush is the ace up your sleeve in the competitive world of content marketing. By leveraging this top-tier software for your marketing strategy, take advantage of the opportunity to work smarter, not harder.

Tell you about StoryChief, a game-changing content marketing software that's been turning heads in the industry. This innovative software streamlines your content creation and distribution process, enabling you to focus on what truly matters—crafting captivating stories.
As a marketer, I've found StoryChief to be a godsend, thanks to its suite of features that elevate your content game:
Collaborative content writing
Multi-channel distribution
Advanced analytics
SEO optimization
Content calendar and planning
In a nutshell, StoryChief is the secret weapon your content marketing arsenal has been craving. With this software, you can effortlessly create and optimize content.

Allow me to introduce you to HubSpot—a content marketing powerhouse that's an absolute game-changer for businesses of all sizes.
I can't rave enough about HubSpot's impressive suite of features, which include:
CRM and marketing automation
Email marketing and lead nurturing
Social media management
Landing page and blog creation
Analytics and Reporting
In a nutshell, HubSpot is the secret sauce your content marketing strategy needs to thrive. With this special software at your fingertips, you can effortlessly manage.

Let me tell you about Monday.com—a game-changing content marketing toolset to revolutionize how you manage your projects. This versatile software is the backbone of your content marketing strategy, ensuring seamless collaboration and organization.
Monday.com stands out with its impressive list of features:
Visual project management
Customizable workflows and automation
Real-time collaboration and communication
Integration with popular apps and tools
Detailed progress tracking and reporting
In a nutshell, Monday.com is the secret ingredient to supercharge your content marketing efforts. With this powerful tool, you can stay organized, collaborate effectively, and drive your projects to success. So don't miss out on the opportunity to experience the magic of Monday.com—your content marketing strategy will thank you.

Let me introduce you to Upland Software—a trailblazing content marketing tool making waves in the industry. This powerful suite of solutions is a game-changer for businesses looking to elevate their content marketing strategy to new heights.
Upland Software boasts an impressive array of features, including:
End-to-end content lifecycle management
Cross-channel marketing automation
Mobile and social media marketing
Customer experience optimization
Robust analytics and reporting
In a nutshell, Upland Software is the ace up your sleeve that your content marketing efforts have been yearning for. With this comprehensive suite of tools, you can create, manage, and optimize your content like a pro.

Let me introduce you to CoSchedule—a top-tier content marketing software taking the niche by storm. This all-in-one platform is designed to help you stay organized, streamline your workflow, and make your content marketing efforts shine.
CoSchedule boasts a wide array of impressive features:
Editorial calendar and content planning
Social media scheduling and automation
Collaborative content creation
Integration with popular tools and platforms
Performance tracking and analytics
In a nutshell, CoSchedule is the ultimate secret weapon to up your content marketing game. With this powerful tool, you can plan, create, and optimize your content effortlessly.

Let me introduce you to Ceros—a cutting-edge content marketing tool that's been making waves in the industry. This innovative platform empowers you to create stunning, interactive content that captivates your audience and sets your brand apart.
Ceros offers a wealth of impressive features, including:
Drag-and-drop content creation
Rich media and animation capabilities
Real-time collaboration and editing
Built-in analytics and insights
Seamless integration with popular marketing tools
In a nutshell, Ceros is the ace up your sleeve when it comes to content marketing. With this powerful software, you can unleash your creativity and craft immersive, memorable content that speaks to your audience. So don't miss the opportunity to revolutionize your content marketing strategy with Ceros—a decision you won't regret.
Let me tell you about ClearVoice—a content marketing software. This all-inclusive platform is designed to simplify content creation, streamline workflows, and help your content marketing strategy shine bright.
ClearVoice is packed with fantastic features, such as:
Content strategy and planning tools
A talent network of top-notch freelancers
Collaboration and workflow management
In-depth performance analytics
Integration with popular marketing platforms
ClearVoice is the ideal content marketing secret weapon. This powerful tool lets you plan, generate, and optimize content for your audience. Don't miss the chance to improve your content marketing with ClearVoice—a move you'll never regret.

Let's talk about Acrolinx—a content marketing software. This AI-powered tool helps you create top-notch content that's engaging and consistent with your brand's voice and style.
Here's a glimpse of Acrolinx's remarkable features:
Advanced AI-powered content analysis
Voice and tone consistency checks
In-depth readability and SEO recommendations
Integration with popular writing platforms
Customizable guidelines and style guides
In a nutshell, Acrolinx is your content marketing secret weapon. You may use its cutting-edge AI features to make your content more engaging, save time on editorial tasks, and keep your brand's voice uniform across all platforms. Your content marketing efforts will reach new heights with the help of Acrolinx.

OneSpot—the go-to content marketing software that elevates your brand's messaging to the next level. This tool takes personalization to heart, ensuring your content resonates with your audience on a deeper level. OneSpot is about creating meaningful connections and driving better results through tailored content experiences.
Here's a snapshot of the stellar features OneSpot has to offer:
Individualized content recommendations
Cross-channel personalization
Robust analytics and reporting
Seamless integration with popular CMS and marketing automation platforms
AI-powered content intelligence
A colleague once shared her success story about how OneSpot transformed her company's content strategy. The platform's AI-driven personalization boosted engagement rates and dramatically improved conversion rates.
In a world where consumers are bombarded with information, OneSpot enables you to cut through the noise and deliver content that truly matters to your audience. No more generic, one-size-fits-all messaging—OneSpot paves the way for hyper-targeted content that truly hits the mark.
Dive into the world of personalized content marketing with OneSpot and watch as your audience engagement and brand loyalty soar to new heights. Trust me, and it's worth taking the plunge!
PathFactory—a content marketing software that revolutionizes how you deliver and measure the impact of your digital assets. This game-changing tool enables you to forge deeper connections with your audience by providing them with a seamless, curated content experience.
Here's the scoop on some standout features that make PathFactory a must-have for any serious content marketer:
Personalized content tracks tailored to individual user interests
Robust analytics to measure content engagement and performance
AI-driven content recommendations for maximum relevance
Seamless integration with popular marketing automation platforms and CRM systems
Built-in ABM support for laser-focused targeting
Picture this: your marketing team is juggling multiple campaigns, trying to keep up with the ever-changing demands of the digital landscape. Enter PathFactory—your one-stop shop for streamlining your content marketing efforts. It takes the guesswork out of content curation, ensuring that your audience receives the right information at the right time, tailored to their needs.
A buddy in the industry swears by PathFactory, claiming it transformed his company's approach to content marketing. As a result, they've seen a significant increase in content consumption, better alignment between sales and marketing, and improved ROI on their campaigns.
Give your content marketing strategy the edge it needs with PathFactory's intelligent content delivery platform. Trust me, and you'll be the talk of the town in no time!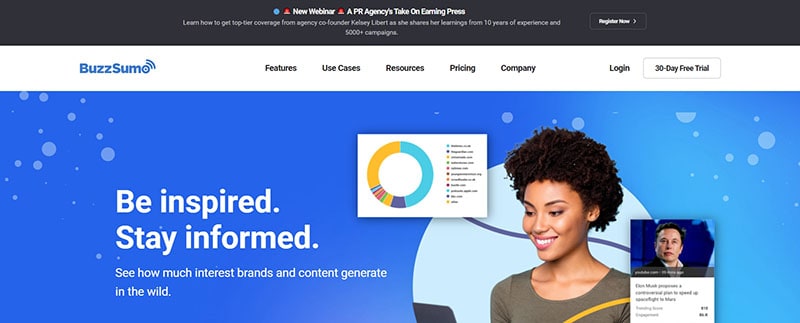 BuzzSumo is the ultimate content marketing tool taking the digital world by storm! It's like having a crystal ball for discovering the most impactful content, identifying key influencers, and tracking your competitors' performance. With BuzzSumo at your side, you'll be a content marketing whiz in no time.
Here are some stellar features that make BuzzSumo the go-to resource for content marketers:
Trending content discovery to keep your finger on the pulse
Powerful influencer search and analysis for strategic partnerships
Social media monitoring for real-time insights
Comprehensive content alerts for proactive engagement
Imagine you're gearing up for your next marketing campaign and need to know what's buzzing in your niche. BuzzSumo swoops in like a superhero, saving you time and effort by providing valuable insights into the content that resonates with your target audience. This way, you can tailor your strategy to be on the mark every time.
A colleague of mine couldn't stop raving about how BuzzSumo transformed her content marketing efforts. She's been able to spot trends, partner with industry influencers, and outperform her competitors—all thanks to the invaluable data BuzzSumo provides.

Brafton is a content marketing powerhouse that helps businesses nail their messaging and grow their online presence. They offer a one-stop shop for all your content needs, removing the headache of managing many tasks. From strategy to creation, Brafton's got your back!
Here's a snapshot of what Brafton can do for you:
Tailor-made content strategies
High-quality content creation
Data-driven SEO optimization
Social media management
Marketing automation
The other day, a buddy of mine was raving about how Brafton helped him hit a home run with his content marketing campaign. Their team worked closely with him to understand his business goals, target audience, and unique value proposition. Before he knew it, his website's traffic skyrocketed, and his brand gained a loyal following.
Brafton has perfected the art of producing content that resonates with your audience and leaves a lasting impression. As a result, Brafton is the partner you need to knock it out of the park if you're looking to revamp your content marketing game. Trust me—you'll be glad you did!
GetSocial is a nice content marketing software that turbocharges your social media efforts, giving you the edge to splash in the digital world. Trust me, once you get your hands on this powerhouse, there's no turning back!
I've got a colleague who's been raving about GetSocial, and it's easy to see why. With its intuitive interface and robust features. Just take a look at these incredible capabilities:
Social media analytics to track performance
Customizable social sharing buttons
Content discovery and curation tools
Conversion tracking for ROI insights
GetSocial is the trump card you've been waiting for if you want to take your content marketing to the next level. So feel free to give it a spin; you won't be let down.

Outbrain is like the ace up your sleeve regarding content promotion. It's a native advertising platform that helps you reach your target audience more organic and unobtrusively. The beauty of Outbrain lies in its ability to connect your content with the right audience, turning casual browsers into engaged readers.
Here's a rundown of the stellar features you'll find with Outbrain:
Targeting options for precise audience reach
Smart algorithms that continuously optimize performance
A network of premium publishers for maximum exposure
Comprehensive analytics to measure your campaign success
A simple, user-friendly dashboard for easy campaign management
Imagine effortlessly reaching your audience without breaking a sweat. That's Outbrain for you. It's like having your marketing genie granting your wish of skyrocketing engagement rates and making your content shine like a beacon in the digital space.
If you're ready to see your content marketing efforts skyrocket, Outbrain is the tool you need in your arsenal.

Curata is the content marketing genie you've been waiting for! I recently recommended it to a colleague, and they've been singing its praises ever since. This powerful software brings content curation and creation together like peanut butter and jelly, making it a must-have tool for any serious marketer.
With Curata, you can wave goodbye to endless hours scouring the web for relevant content. Instead, its intelligent algorithms do the heavy lifting for you, fetching the best pieces from the internet to complement your original content.
Here's what makes Curata stand out from the crowd:
Smart content discovery and recommendations
Customizable streams to fine-tune your content mix
Seamless integration with your existing tech stack
Built-in analytics to track engagement and performance
An intuitive, user-friendly interface for smooth sailing
Curata is a marketing maven's dream, empowering you to create a well-rounded content strategy that keeps your audience hooked. It's like having a personal content assistant who never sleeps, ensuring your marketing stays fresh, relevant, and always on point.
Don't let your content marketing efforts fall by the wayside—embrace Curata and watch your engagement soar! Trust me, and you won't look back.

Uberflip is the content marketing game-changer you've been searching for. Trust me, and it's like striking gold in a sea of mundane tools. Imagine having the power to transform your content into an immersive, interactive experience for your audience—Uberflip makes it a reality!
With Uberflip, your content isn't just static words on a page. Instead, it becomes an adventure that draws your audience in and keeps them engaged. From blog posts to eBooks, this nifty software weaves your content into a visually stunning, easy-to-navigate hub that your readers will love exploring.
Here's the lowdown on Uberflip's standout features:
Customizable content hubs that reflect your brand's personality
AI-powered recommendations for personalized user experiences
Tailored calls-to-action to drive conversions
Seamless integrations with your marketing automation tools
Comprehensive analytics to measure your content's impact
Take it from me once you've dipped your toes into Uberflip's waters. This powerful software supercharges your content marketing efforts, giving you a competitive edge that will leave your rivals in the dust.
Don't settle for average—choose Uberflip and watch your content take flight. It's the ultimate tool for creating an unforgettable experience that keeps your audience returning for more. So go ahead, give Uberflip a spin and prepare to be amazed!

SendPulse is the ultimate Swiss Army knife for your content marketing toolbox. This all-in-one platform is a game changer, perfect for easily leveling your communication strategy.
No more juggling multiple tools for email campaigns, web push notifications, and SMS marketing. SendPulse has covered you, letting you streamline your marketing efforts. In addition, it's incredibly user-friendly, making it a breeze to create eye-catching messages.
Check out these standout features:
Drag-and-drop email editor for designing captivating campaigns
Automated messaging based on user actions
Advanced segmentation for targeted communication
A/B testing to optimize performance
In-depth analytics for data-driven decision making
So, if you're ready to hit the ground running with a robust content marketing tool, SendPulse is the way to go. Trust me, and you'll never look back once you've experienced the convenience and power this platform offers. So, give SendPulse a shot and watch your marketing strategy soar to new heights!

Promoboxx is the game-changer your marketing strategy needs! This innovative content marketing software tool empowers businesses to craft compelling, targeted content that resonates with their audience. Promoboxx takes the guesswork out of marketing, helping you easily reach new heights.
Here's what sets Promoboxx apart:
User-friendly platform
Robust analytics
Seamless collaboration features
Picture this – you're sipping coffee and brainstorming your next campaign. With Promoboxx, you can hit the ground running and get the ball rolling on your marketing efforts. Its feature-packed dashboard offers a bird's-eye view of your content's performance, letting you fine-tune your approach with data-driven insights.
Remember when we struggled to collaborate on projects? Kiss those days goodbye! Promoboxx's seamless collaboration tools make teamwork a breeze, letting us put our heads together.

Discover the secret to exceptional content marketing with Zerys, the cutting-edge software tool that will elevate your game! Zerys is a powerhouse platform tailor-made for businesses seeking to make a splash and turn heads in the digital marketing arena.
Why choose Zerys? Here are the essentials:
With Zerys, you can pull out all the stops and create a marketing campaign that truly stands out. Its intuitive interface allows you to get a handle on your content creation process, effortlessly managing projects from start to finish.
Finding the right wordsmith for your brand can be daunting, but Zerys simplifies the process. Their pool of talented writers is ready to dive in and create content that hits the nail on the head, capturing your brand's unique voice.
We all know the saying, "Two heads are better than one," – and that's where Zerys' project management tools shine. They enable seamless collaboration, allowing your team to put their heads together and knock your marketing objectives out of the park.
In a nutshell, Zerys is the content marketing software tool you've been waiting for. So don't let your marketing efforts fall flat – give Zerys a spin and unlock your brand's full potential.
Conclusions: Elevate Your Content Marketing with the Right Software
As we wrap up our journey through the "Top 21 Content Marketing Software" cosmos, it's evident that these tools pack a punch – giving your content the edge it needs to shine truly. Whether you're a seasoned content marketer or just starting, the appropriate software can help you reach the stars.
As we've seen, these content marketing powerhouses offer a smorgasbord of features – from captivating storytelling to in-depth analytics. Utilizing these tools will enable you to generate content that engages your audience and drives results.
Remember, the software you choose should align with your unique marketing objectives. So, don't hesitate to mix and match, finding the perfect blend of tools to skyrocket your content marketing success.
Before signing off, let's circle back to Plerdy – a standout tool for UX analysis. Its innovative features, such as heatmaps and comprehensive analytics, give you valuable insights into your audience's behavior.
Ready to dive into the world of Plerdy and experience its magic firsthand? Don't wait – give it a whirl, and your website content marketing will soar! Give Plerdy a try today!