In the fast-paced digital world, customer intelligence platforms are the secret to gaining a competitive edge. Our comprehensive guide – "9 Customer Intelligence Platforms in 2023" – showcases the best of the best, with platforms that excel in:
Unraveling customer behavior: Uncover hidden patterns and trends.
Personalizing marketing campaigns: Deliver tailored content that resonates.
Optimizing website performance: Enhance user experiences and boost conversions.
Elevating customer satisfaction: Forge lasting relationships and drive loyalty.
? Bonus: Don't miss our special spotlight on Plerdy, a game-changing customer intelligence platform that helps businesses stay ahead of the curve. With its robust features and seamless integration, Plerdy paves the way for data-driven decision-making and skyrockets growth.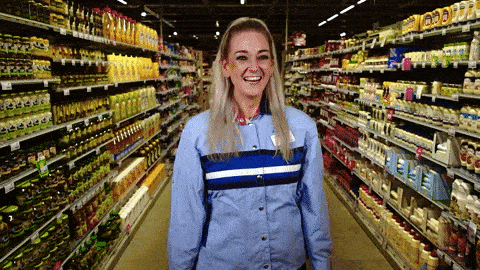 So, are you ready to level up your business strategy? Then, dive into our article and discover the top 9 customer intelligence platforms to propel your business to new heights in 2023. The future of customer-centric success is just a click away!
Unlock the Power of Customer Intelligence Platforms
Customer intelligence platforms are game-changers in the competitive business landscape. These tools empower businesses to:
Decode customer behavior: Unveil hidden patterns, preferences, and trends.
Optimize marketing strategies: Fine-tune campaigns with laser-focused targeting.
Boost customer retention: Strengthen loyalty with personalized experiences.
Drive revenue growth: Harness data-driven insights to uncover new opportunities.
Let's dive deeper into a prime example: SmartBizInsights, a top-notch customer intelligence platform. This innovative solution lets organizations get a 360-degree view of their customers, painting a crystal-clear picture of their needs and desires.
With SmartBizInsights, businesses can break down data silos and create a unified customer profile. This goldmine of information allows them to anticipate customer needs, tailor offerings, and outsmart the competition. Modern analytics and machine learning algorithms on the platform enable instantaneous decision-making, keeping firms one step ahead of the competition.
In a nutshell, customer intelligence platforms like SmartBizInsights are the keys to unlocking customer-centric growth. By leveraging these powerful tools, businesses can elevate their game, cultivate lasting relationships, and soar to new heights in today's cutthroat marketplace. So don't just take our word for it – experience the benefits of a customer intelligence platform firsthand and watch your business thrive.
Plerdy: A Powerhouse Customer Intelligence Platform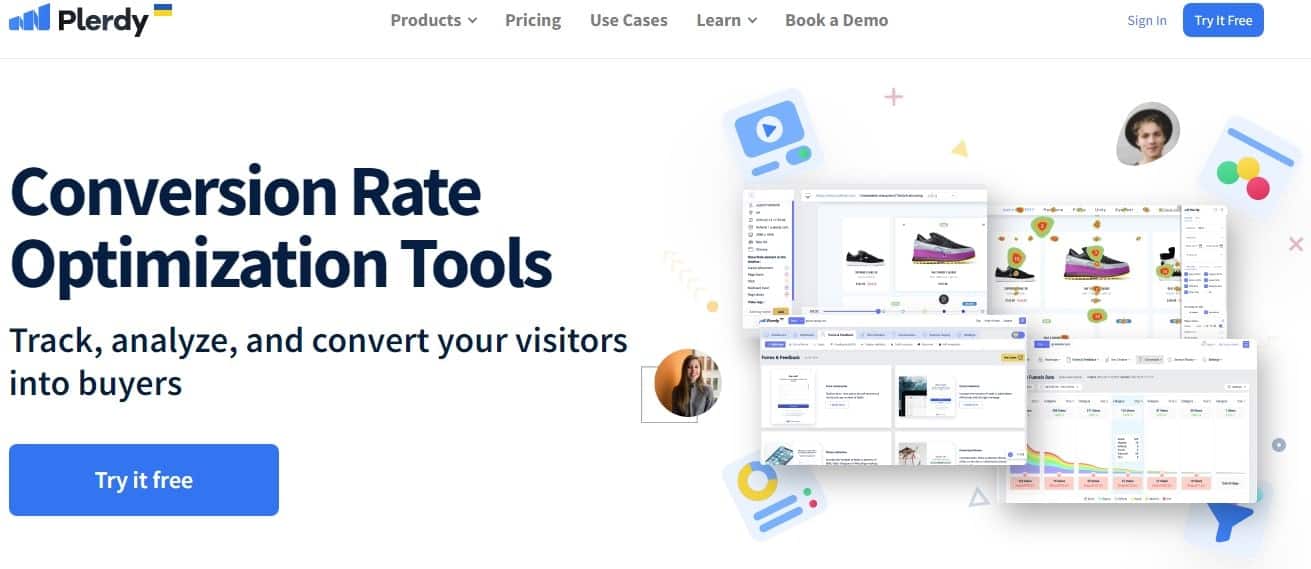 Plerdy is a customer intelligence platform that shines a light on user behavior and drives business growth. This dynamic tool equips organizations with valuable insights to:
Boost conversion rates: Pinpoint pain points and streamline user experiences.
Enhance website performance: Identify and fix issues with heatmaps and session recordings.
Improve SEO: Utilize the SEO checker to optimize your website for search engines.
Plerdy's versatile features cater to businesses across industries. For instance, an e-commerce store can harness heatmaps to identify popular products and improve website navigation, increasing sales. Likewise, a content-heavy website can leverage session recordings to refine the layout and boost engagement.
Another example showcases Plerdy's prowess in the world of SEO. Businesses can strengthen their online presence by detecting broken links, analyzing metadata, and monitoring keyword rankings – all within the platform.
In short, Plerdy's customer intelligence platform empowers businesses to gain a competitive edge through data-driven insights. By embracing this tool, organizations can elevate user experiences, bolster their online presence, and pave the way to success.
List of 9 Customer Intelligence Platforms in 2023
Navigating the landscape of customer intelligence platforms can be a tall order, but our curated list of the top 9 contenders in 2023 is here to light the way. By exploring these trailblazing tools, you'll unearth powerful solutions that can revolutionize your approach to customer data. So, buckle up and prepare to embark on a journey toward unparalleled customer intelligence mastery!

Businesses can enhance customer experiences (CX) through data-driven marketing thanks to a platform for customer intelligence called SAS Customer Intelligence 360. The platform offers numerous solutions, including customer journey activation, embedded customer analytics, extended marketing impact, and planning. These solutions enable businesses to improve customer understanding, personalize customer journeys, and increase brand loyalty. SAS Customer Intelligence 360 has received positive feedback from users. For instance, the Royal Dutch Football Federation has relied on SAS Customer Intelligence 360 to pique audiences' interests in the game and engage them through personalized communications. Viking Europe and dm-drogerie markt have used the platform to develop compelling customer experiences (CX) through data-driven marketing, much like how the Royal Bank of Scotland uses SAS to make data-driven decisions for transforming its organizational processes, enhancing employee engagement, and offering exceptional customer service. SAS Customer Intelligence 360 is a leader in the market, as indicated by several analyst rankings, such as The Forrester Wave: Cross-Channel Campaign Management and Gartner Magic Quadrant for Multichannel Marketing Hubs.

Clarabridge, now called XM Discover, is a customer intelligence platform that provides insights into the customer experience. With the recent acquisition by Qualtrics, XM Discover's capabilities have expanded to include the detection of emotion, effort, and intent in customer and employee feedback. The platform's conversational analytics use natural language processing to detect sentiment and topics in the open text, enabling companies to understand their customers better. By identifying customer emotions and sentiments in support conversations, XM Discover helps organizations serve their customers better. It can also help reduce churn and increase revenue by detecting product issues early and triggering action based on customer feedback. The tool offers automated workflows and actions to drive experience transformation at scale, from service recovery to upsell opportunities. The pricing for XM Discover starts at $99 per month for 5000 contacts with the option for a free trial. The platform works out-of-the-box with apps such as GSuite, HubSpot, Salesforce, and other similar apps. XM Discover is a great tool for businesses that want to improve customer loyalty and satisfaction by creating super-targeted lists and segments to boost their campaigns.

Signal is a customer intelligence platform that allows businesses to collect and organize first-party data to improve engagement, conversion, and loyalty. This platform provides businesses with a cross-channel, persistent customer profile that enables insight and activation. With Signal, brands can structure and analyze their customers' online and offline behaviors and attributes, making addressable marketing possible. Signal offers three solutions: Tag Management, Onboarding & Activation, and Data Services. Tag Management solution is designed for real-time data collection, which helps clients to create robust persistent customer profiles. The onboarding & Activation solution helps businesses customize segments, map data, and connect endpoints to deliver efficient and effective campaigns that drive conversions. Finally, data Services enable brands and agencies to collect, synchronize and connect cross-channel customer data in real-time from various sources like websites, mobile devices, CRM, call centers, and more. As a result, signal empowers businesses with customer data that speaks volumes and helps them make data-driven decisions.
Signal's clients have positively reviewed the platform, praising its user-friendliness, excellent customer support, and flexible pricing options. Masum A., the CEO and founder of a small business, commented that Signal is the "Best customer intelligence platform" and appreciated its intuitive user interface and excellent support. Signal suits businesses of all sizes and offers customized solutions to meet each customer's needs.

Asseco Customer Intelligence (ACI) is a cutting-edge analytical system designed to help businesses acquire and retain customers. The technology allows companies to gain insights into customer behavior and online activities to determine customer profiles and recommend personalized recommendations. The platform can be integrated into IT systems in financial institutions and other sectors.
ACI offers many benefits, including precise analysis of customer behavior, personalized offers, sales opportunities presented in real-time, building positive customer experience, and suggesting the most effective offer to advisors. With ACI, businesses can overcome challenges such as high customer acquisition costs, low campaign effectiveness, incorrect segmentation, and lack of personalized customer communication.
Asseco Poland, a recognized provider of Business Intelligence solutions, offers ACI over 20 years of experience in development and implementation. ACI is a proven tool to increase sales, improve customer retention, and offer a competitive edge in today's digital age. Contact Asseco to learn how ACI can help your business gain customers and sell even more.

InMoment is a customer intelligence platform that uses customer signals to provide real business value. The Experience Improvement (XI) Platform integrates surveys, social listening, call scripts, SMS, IVR, and data signals to provide personalized, actionable insights for businesses to improve customer experience. The platform offers text analysis, intent prediction, impact evaluation, anomaly detection to analyze feedback data, case management, action planning, feedback sharing, and trend assessment to help businesses improve their customer experience.
InMoment's enterprise architecture includes AI-powered adaptive models, integrations with CRM, ticketing systems, HRIS integrations, API, and iPaaS, data management workflows, text analytics, data cleaning, hierarchy, and integrations, advanced artificial intelligence, and people power, built for scalability and best-in-class data security. InMoment's experience clouds combine technology and strategic services to meet businesses' unique needs, with feedback-driven customer lifetime value, efficient customer care, and action planning to improve every customer experience.

Informatica is an intelligent customer data platform provider that allows businesses to create the best customer experiences. The platform enables businesses to identify and recognize their customers and prospects, building targeted segments that drive hyper-personalized marketing campaigns and interactions across channels. With machine learning, the platform can automatically identify data about known and unknown customers, prospects, and accounts, making it easier to infer insights that can be served better to understand customer preferences, intentions, and sentiment. By persisting multiple views of the customer with key attributes most relevant to each user's use case and role, the platform allows businesses to deliver actionable insights and next-best recommendations to users via a rich user interface or an API. With Informatica's customer 360 insights platform, businesses can access real-time customer data that helps to create personalized experiences, improving customer engagement and retention. The platform perfectly fits businesses that want to extend their customer data management strategy. It works seamlessly with other Informatica Master Data Management solutions to sharpen the 360-degree view.

Oracle Data Cloud is an enterprise-level cloud-based platform that unifies your data assets to provide an intelligent solution for managing your marketing and customer interaction programs. The platform provides tools to understand the entire customer journey, create and deliver more targetable media campaigns, target precisely, and generate higher ROIs. You can use the Oracle Data Cloud platform to organize and categorize your consumer data from all sources into a single hierarchical taxonomy, including your website, CRM database, and mobile apps. The platform enables you to activate your data across multiple media execution platforms for targeting, optimization, analysis, and modeling. As a result, you can unlock the value of first- and third-party data to drive higher performance in all your customer interactions.
The platform comprises the following tools that enable you to centralize, acquire, monetize, and get insights into your data assets. Oracle Advertising empowers you to engage your most relevant audiences, maximize campaign efficiency, eliminate wasted spend, and achieve better business outcomes. Oracle OnRamp takes your offline first-party data assets online. At the same time, Oracle Contextual Intelligence mitigates brand safety risks and identifies content that represents opportunities to make your message more impactful without relying on personal identifiers. Finally, Oracle Moat is a comprehensive analytics and measurement platform that provides solutions across ad verification, attention analytics, cross-platform reach and frequency, ROI outcomes, and marketing and ad intelligence.

With the help of the Alida customer intelligence platform, businesses can comprehend their customers better and meet their needs more quickly. It's easy to get going, manage, and get results more quickly with the Alida Total Experience Management platform. It enables companies to unite their executive teams, HR divisions, design teams, product owners, and marketers in a shared, all-encompassing view of customer feedback. Thanks to the platform's modular design, businesses can add functionality as needed. The business can easily connect information thanks to its more than 100 integrations. The internationally acclaimed Alida team of experts works with businesses to ensure their success, and the company's culture has garnered praise from all quarters. Alida's work has won praise on a global scale, and its platform and services are clear-cut and easy to use. Alida provides quick and easy-to-implement solutions for the customer, employee, product, and brand experience. The best brands in the world, such as HBO Max, Adobe, Toyota, and Red Bull, rely on Alida. The Total Experience Platform from Alida has been used by over 176 million users, influencing over 60,000 customer experience initiatives globally.

TrustSphere is a market leader in Relationship Analytics and Organizational Network Analysis (ONA) that helps businesses leverage their collective relationship network. The company's vision and technology are subjects of a Harvard Business School case study. Using advanced data science and machine learning technology, TrustSphere analyzes log data from enterprise communication and collaboration systems to build and maintain an enterprise's relationship graph. TrustSphere measures the relationship capital for individual employees, teams, and the organization, providing rich analytics that help clients address key challenges.
TrustSphere's solutions offer valuable insights to improve workforce engagement, assess optimal workplace mix, accelerate new staff onboarding, measure the effectiveness of inclusion and diversity programs, and improve sales force effectiveness. Its products include TrustVault, TrustView, LinksWithin, TrustSphere Mobile, and LinksWithin for Office 365. TrustSphere is integrated with Salesforce and SugarCRM and has a 360-degree view of customer and employee relationships.
TrustSphere's workforce analytics solutions measure the impact of leadership development, identify high potentials, find hidden influencers, and create high-performing teams. TrustSphere's proprietary technology platform is deployed through many technology and business partners, including Visier, Salesforce.com, and leading management consulting partners.
TrustSphere is a great product for expanding business relationships, according to a G2 review. TrustSphere is continually improving its user interface, and its solutions are supported by a wealth of resources, including case studies, videos, blogs, and infographics.
Bottom Line
Navigating the sea of customer intelligence platforms is no longer a trek through deserted islands. Our carefully curated list of the top 9 solutions in 2023 is your compass to explore and gather invaluable insights to elevate your business hustle. These platforms, like Plerdy, act as a staircase to customer-centric success, empowering companies to turn data into action.
Choosing the right platform allows you to unite communities, customize email templates, segment your audience, and orchestrate tailored marketing campaigns. Industries from healthcare to B2B can reap the benefits of these cutting-edge applications.
Join the ranks of businesses in countries like Germany, Australia, and the United States, who trust and invest in these top-notch customer intelligence platforms. Share your success story with the world via podcasts, YouTube, and LinkedIn. Use webinars, e-books, and guides to reach your objectives and stay ahead of the curve.
Don't miss out on the opportunity to try Plerdy and experience firsthand its core strengths in data analysis and predictive insights. Sign up for a demo today and start turning your customer data into a strategic asset. Be part of the customer intelligence revolution and improve your company!