Embark on a digital journey with the top-tier web design companies in the Big Apple ?. Showcasing creativity, innovation, and a comprehensive understanding of user experience, these New York-based digital architects are ready to turn your online vision into reality. In this article, you'll discover:
Companies that specialize in crafting tailored e-commerce sites ?️.
Firms that push the boundaries of interactive website design ?.
Organizations excelling in mobile-responsive design, ensuring smooth navigations on any device ?.
Additionally, we spotlight companies utilizing the powerful Plerdy tool, enhancing both SEO & UX – driving more traffic and improving user engagement on your site. Among our top picks, there are firms transforming online spaces for high-end fashion brands, bustling food delivery services, dynamic tech start-ups, and more. They've taken the digital blueprint and crafted it into a masterpiece without losing sight of functionality and user interaction.
So, brace yourself for a virtual tour of the best in the business of web design in New York. Let their portfolios inspire you, and their dedication to excellence motivate you to make the most of your online platform. Dive in! ?‍♂️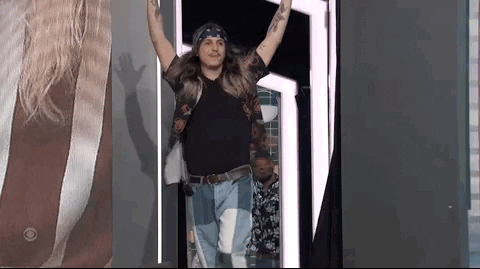 The Role New York Plays As A Hub For Creative Industries
New York thrives as a bustling nexus for creative industries, with web design companies emerging at the forefront. Boasting an amalgamation of cutting-edge technologies and artistic prowess, these agencies craft visually-stunning and functional websites. The city's melting pot of cultures fuels an eclectic mix of designs, keeping web aficionados on their toes.
Take a sneak peek at some coveted names making waves in this space:
Big Drop Inc: Specializing in crafting bespoke websites, their portfolio is adorned with exceptional designs and happy clientele.
Blue Fountain Media: Championing digital transformations, this agency merges creativity with strategy to breathe life into web spaces.
Lounge Lizard: With flair and finesse, this house of web experts weaves in character into every pixel.
Companies such as these harness the boundless energy and dynamic vibes of New York and channel them into creating digital masterpieces. From sleek corporate sites to vibrant online storefronts, the spectrum is as diverse as the city itself. The synergy between New York's rich cultural tapestry and the cutting-edge know-how of its web design gurus sets an unmatched standard in the industry. The city's web design companies not only raise the bar but effortlessly vault over it with grace. It's a digital renaissance, and New York is painting its canvas with wide, bold strokes.
Criteria And Methods Used To Select The Companies
When sifting through the plethora of New York web design companies, a meticulous set of criteria ensures only the crème de la crème make the cut. Here's what the selection process looks like:
Portfolio Diversity: A treasure trove of varied and captivating designs seals the deal. Big Drop Inc's ensemble of chic corporate websites, for instance, showcases its artistic flair.
Client Satisfaction: Glowing testimonials and word-of-mouth accolades are solid gold. Take Blue Fountain Media — their clients rave about the transformative power of their websites.
Innovation Quotient: Cutting-edge features and out-of-the-box designs set the stage for selection. Lounge Lizard's knack for pushing boundaries with immersive graphics places them on the pedestal.
Team Expertise: A skilled squadron of designers and developers is non-negotiable. Huemor, armed with web wizards, spins digital dreams into reality.
Strategic Alignment: Companies that marry creativity with strategy hit the jackpot. Avex Designs' proven acumen in shaping brands with compelling web presence is case in point.
New York's web design landscape is brimming with talent. Employing a robust selection lens ensures the spotlight shines on those who take web artistry to stratospheric levels.
Best New York Web Design Companies
Ride through New York's top web design companies. As we navigate through this thrilling list of 14, you'll encounter digital maestros creating harmony between design and functionality like a well-conducted symphony. Ready to roll the dice with these frontrunners of the digital frontier, turning pixels into masterpieces and making the virtual world their canvas.

Situated in the heart of the buzzing city, Big Drop Inc has etched its name as a trailblazer among New York web design companies. With a creative spark, the wizards at Big Drop Inc craft masterpieces that speak volumes. Their flair for weaving in brand identity with stunning visuals turns the heads of visitors and keeps them hooked.
What sets Big Drop Inc apart?
Custom-Crafted Designs: No cookie-cutters here – every design is tailored with precision to echo the brand's voice.
Digital Marketing Maestros: They don't just build websites; they build empires. Their marketing acumen is unmatched.
Stellar Clientele: From Fortune 500 companies to sprouting start-ups, their portfolio boasts a dazzling array of satisfied patrons.
Full-Service Haven: From branding and web development to digital marketing – they're a one-stop-shop for everything web.
Their prowess in web development and design converges with marketing strategies that hit the bullseye. They excel in bringing out the essence of each brand and painting it across the web canvas with elan. From opulent luxury brands to dynamic tech startups, Big Drop Inc dons every hat with grace. Their work is not just about websites; it's about carving digital legacies with indelible ink.

In the bustling metropolis of New York, Lounge Lizard is a web design company that dances to its own beat. It's where creativity knows no bounds, and innovation is the heartbeat of every project. With a dash of panache and a splash of ingenuity, Lounge Lizard shapes the digital landscape, leaving an indelible mark.
Ponder over what makes Lounge Lizard shine:
Bespoke Branding: Tailoring brand stories to perfection, they stitch together imagery and words into a seamless web fabric.
ROI-Driven Designs: They don't just create – they catapult brands into revenue-generating powerhouses.
Tech Titans: Armed with cutting-edge technologies, they build web platforms that sizzle and dazzle.
Diverse Expertise: From health-tech to ed-tech, their portfolio is a kaleidoscope of niche mastery.
Lounge Lizard brings the "wow" factor to every digital project. Think of the swanky e-commerce platforms making waves or the elegant websites of New York's hip cafes – there's a high chance Lounge Lizard's Midas touch is behind them. This company's expertise is akin to a symphony where each web element orchestrates in harmony, resulting in a crescendo that reverberates through the digital domain. They don't just build websites; they sculpt digital art that speaks, breathes, and lives.

Established in the heart of New York, Huemor triumphantly carves out a stellar position in the web design industry. Robust designs and crystal-clear strategies set them apart—your venture scales up seamlessly with Huemor's cutting-edge solutions. No two clients wear the same shoes at Huemor! Delve into a platter of tailor-made services:
Custom Web Designs – Unleash your brand's essence with gripping visuals.
E-Commerce Solutions – Drive sales through streamlined online storefronts.
Brand Strategy – Meticulously-crafted blueprints to embolden your identity.
Content Creation – Elevate your narrative with compelling storytelling.
Huemor's portfolio speaks volumes. Take Penguin Random House; their website turned over a leaf, optimizing both user experience and conversion rates. Warby Parker, the eyewear titan, underwent a digital transformation, streamlining their customer journey with Huemor's finesse. The architects at Huemor breathe life into dreams, pulling in your audience like a magnet. Transform your business trajectory with the Midas touch of Huemor's web design maestros.

Nestled in the vivacious atmosphere of New York, Constructive is a behemoth in the web design landscape that's forging the future with sheer artistry and razor-sharp acumen. This company dexterously blends design, technology, and branding to spawn awe-inspiring digital experiences.
Bask in a cornucopia of services:
Meticulous Web Development – Make a splash with spot-on coding.
Branding Wizardry – Breathe fire into your brand's voice and ethos.
Striking Visual Identities – Fashion unforgettable first impressions.
UX Design Brilliance – Shape intuitive, frictionless user experiences.
Let's dish out examples: Constructive nonchalantly pulled the rug from under the feet of competitors with the Waterfront Alliance project, instilling the quintessence of New York's waterfront community through their website. Additionally, the revamp of the Sustainable Investments Institute web hub showcases Constructive's ingenuity—delineating data-driven narratives to captivate stakeholders.
Constructive is your navigator in the digital ocean, piloting your brand with steadfast resolve. With a flair for creativity and a relentless drive, this New York web design company is your ticket to an unassailable digital fortress. Lay down your anchor with Constructive, and chart a course for uncharted success.

Bop Design, the crème de la crème in the New York web design milieu, is your destination for crafting indelible digital footprints. This company sets the stage ablaze – melding out-of-the-box creativity with digital acuity to catapult your brand into the spotlight.
Tap into a treasure trove of services:
Website Design Masterpieces – Evoke awe with impeccable aesthetics.
Potent Content Marketing – Engage audiences with storytelling prowess.
Sophisticated Branding – Enshrine your brand's character and values.
Trailblazing B2B Marketing – Command respect and clinch deals.
Imagine the marvels Bop Design unraveled for Zenflow. This medical device firm scaled up its visual identity and website, intertwining sharp imagery with lucid content, pivoting into an industry authority. For Truvian, a healthcare innovator, Bop Design tailored an arresting online presence, amalgamating science with human emotion.
In the cauldron of New York's bustling web design market, Bop Design is the alchemist—transmuting your brand's raw potential into pure gold. With a flair for reimagining the mundane and an unyielding grip on the pulse of the market, Bop Design dispenses the elixir for your brand's eternal legacy. Let Bop Design be the winds in your sail; treasure awaits.

In the illustrious echelons of New York web design, BOWEN holds a crown that's both resplendent and revered. A paragon in its craft, BOWEN mixes ingenious designs with groundbreaking strategies, positioning your brand on a pedestal it richly deserves.
Unlock boundless possibilities with BOWEN's services:
Custom Web Designs – Make heads turn with artistry that sparks conversations.
Impactful Branding – Forge an unshakable identity that oozes charisma.
E-Commerce Mastery – Blaze a trail in the digital marketplace.
Remarkable Content Strategy – Weave tales that echo through time.
Steeped in creative juices, BOWEN's portfolio boasts laudable feats. With Augury, a pioneer in AI-driven diagnostics, BOWEN designed a website that effortlessly resonated with industry connoisseurs, earning accolades and recognition. In another masterstroke, BOWEN spurred Urban Edge Properties into the limelight by orchestrating an inspiring digital revamp that encompassed brand messaging, visual identity, and user experience.
With a Midas touch that knows no parallel, BOWEN captures the zeitgeist of New York's web design arena—infusing brands with an inimitable panache that's both captivating and timeless. Engage BOWEN, and let your brand ascend the throne.

Perched in New York's vibrant tapestry, Unified Infotech weaves innovation and dexterity into the fabric of web design. As alchemists of digital artistry, they mold groundbreaking interfaces and concoct compelling brand stories – forging indelible marks in the digital cosmos.
Savor an array of services:
Web Development Nirvana – Immerse in code perfection for unparalleled functionality.
App Creation Artistry – Fashion mobile experiences that enthrall and engage.
Brand Alchemy – Sculpt a brand persona that resonates through the ages.
E-Commerce Prowess – Navigate the online marketplace with agility and finesse.
Witness Unified Infotech's brilliance in action with Eventdex. Orchestrating an app that seamlessly manages events, they enhanced user engagement and streamlined operations. Their work with FactSpread, an information portal, epitomizes ingenuity—delivering a platform that's both visually enthralling and user-centric.
Unified Infotech's artisans embrace your vision, navigating the digital landscape with unerring precision. With each pixel and code string, they imbue your brand with a spirit that pulsates through New York's web design milieu. Sail into the horizon with Unified Infotech – the digital luminary that empowers your brand to carve its legacy in stone.
In the spirited canvas of New York, Beyond stands as an avant-garde maestro in the web design symphony. With unbridled ingenuity, Beyond orchestrates a crescendo of design, technology, and storytelling—imbuing brands with an irresistible allure.
Indulge in Beyond's ensemble:
Bespoke Web Craftsmanship – Carve out digital realms that captivate and enamor.
Brand Elevation – Scale the summit with a brand voice that reverberates.
User Experience Wizardry – Tailor intuitive journeys that keep audiences hooked.
Data-Driven Mastery – Harness analytics to sharpen your brand's edge.
For illustration, Beyond's collaboration with Google Chrome—an extension gallery surpassing expectations—garnered ovations, spotlighting their genius. Moreover, the reimagining of the Royal College of Art's website exemplifies their talent—morphing it into an invigorating space that thrills visitors.
Beyond, with an artisan's heart and a strategist's mind, creates timeless digital tapestries. Within the cacophony of New York's web design dominion, Beyond conducts a symphony that seduces the senses. Embrace Beyond's virtuosity, and let your brand be the crescendo that leaves an everlasting echo. The magicians at Beyond pull you into a rhapsody where your brand becomes the timeless melody.
Crafted, a New York web design titan, elegantly stitches together digital threads to fashion illustrious tapestries that mesmerize and delight. This company's maestros wield creativity and technology like skilled puppeteers—animating brands with vivacity and flair.
Bask in Crafted's myriad offerings:
Stellar Web Architecture – Build digital palaces that awe and inspire.
Cinematic Content Creation – Unleash narratives that ripple through time.
E-commerce Choreography – Dance through digital marketplaces with grace.
Brand Identity Sculpting – Carve a persona that stands tall and resplendent.
The genius of Crafted shines in its revamp of the Exogun website, where they molded a user experience that is both intuitive and enthralling. For City Winery, Crafted uncorked a sumptuous blend of website design and e-commerce prowess that resonated with connoisseurs and casual visitors alike.
With a reputation that radiates throughout New York's web design landscape, Crafted paints a masterpiece with every pixel and crafts epics with every code. Venture into Crafted's embrace and witness your brand bloom into a symphony of visual poetry and digital panache. Entrust your vision to Crafted; they will usher in a renaissance for your brand.

In the bustling symphony of New York, Major Tom orchestrates harmonies of web design that transcend the ordinary. Melding strategy with artistic execution, Major Tom crafts digital odysseys — sculpting stories, forging connections, and igniting brands.
Elevate with Major Tom's spectrum of brilliance:
Website Tailoring – Weave compelling digital fabrics that captivate.
E-commerce Odyssey – Sail through online marketplaces with agility and grace.
Brand Incantations – Breath life into brand identities that resonate and enamor.
Marketing Acumen – Master the art of client engagement with surgical precision.
Dazzle in Major Tom's transformative work with HSBC Canada Sevens, where they engineered an immersive web experience — accelerating ticket sales and amplifying fan engagement. In their venture with L'Oréal's NYX Cosmetics, they painted the digital canvas with a tapestry of influencer campaigns and content creation that left audiences spellbound.
Major Tom is the virtuoso at the helm of your brand's voyage through the tumultuous seas of New York's web design landscape. With deft hands and keen eyes, Major Tom navigates uncharted waters, guiding your brand to legendary lands where myths are born.

Dotlogics, a virtuoso in New York's web design symphony, strings together innovation and artistry – creating digital ballads that serenade audiences. Pioneers in their craft, Dotlogics knits narratives with pixels, choreographs user journeys, and enchants with interactive design.
Delve into Dotlogics' cornucopia of expertise:
Web Alchemy – Transform ideas into gleaming digital gems.
E-commerce Elegance – Waltz through online marketplaces, captivating customers.
Brand Narratives – Weave stories that echo through the digital tapestry.
User Interface Ballet – Choreograph seamless movements in digital spaces.
Dotlogics spun a masterwork in its collaboration with Brown University, blending academic rigor with an inviting, intuitive interface. Likewise, McDonald's reveled in Dotlogics' touch as they breathed life into a vibrant, engaging recruitment portal.
Dotlogics is the Maestro, the conductor guiding the orchestration of your digital dreams. With each stroke of creativity, Dotlogics composes epics that resonate across the New York web design soundscape. This band of digital virtuosos performs not just with technical mastery but with a passion that imbues every project with soul. Entrust your dreams to Dotlogics, and let them play the overture to your brand's renaissance.

Brave Bison, an illustrious New York web design company, gallops through the digital frontier with finesse. Harnessing pixel prowess, they forge enthralling online experiences that dazzle the eye and ensnare the imagination. Like artisans chiseling a sculpture, Brave Bison carves out the essence of your brand and molds it into a digital tapestry.
Behold the realms Brave Bison conquers with grace:
Visual Voyager – Chart your brand's expedition through alluring web design.
Social Media Maestro – Craft symphonies of engagement in social spheres.
Content Alchemist – Transmute ideas into golden content.
E-commerce Trailblazer – Blaze trails to digital market triumphs.
Their collaboration with CrossFit is a testament to Brave Bison's mettle, an intricate digital landscape sculpted to exemplify physical vigor and grit. With eye-catching graphics and an invigorating user interface, they rendered CrossFit's ethos into the digital domain.
Brave Bison rides the waves of innovation – navigating through the torrents of New York's digital landscape. With unbridled passion and unrivaled craftsmanship, they guide you through uncharted territories, brandishing their web design lance to clear the path. Brave Bison stands as a guardian, galloping alongside your brand in a relentless pursuit of digital excellence.

Coalition Technologies, the sizzling hotshot in New York's web design industry, operates like a finely-tuned orchestra. They are a savvy team of visionaries who paint the digital canvas with code and pixels. They don't just create websites; they forge legacies. With inventive design and solid craftsmanship, they knit together the fabric of your brand's digital tapestry.
Particular niches they've championed include:
E-commerce Connoisseurs – Turning online shops into bustling digital marketplaces.
Restaurant Virtuosos – Conjuring the allure of sumptuous dishes through exquisite design.
Non-profit Ambassadors – Crafting digital oases that spotlight noble causes.
An exemplar – Coalition Technologies partnered with the gourmet haven, Pink Dot, to create an immersive experience. Weaving alluring visuals with flawless functionality, they transported users straight to the streets of New York, with the city's delights at their fingertips.
Coalition Technologies' portfolio boasts a rich tapestry of success stories. With pinpoint precision, they architect your brand's digital citadel, crafting a haven where your audience can revel in the splendor that is your vision. In the vibrant symphony of New York's web design scene, Coalition Technologies plays first violin – with a bow strung with ingenuity and fervor.

SmartSites Digital Marketing Agency is the New York web design powerhouse that turns visions into pixel-perfect realities. With a dash of panache and a sprinkle of innovation, their savvy squad of creatives constructs digital tapestries that leave a lasting impact. They're not just building websites – they're engineering masterpieces.
Dive into their plethora of achievements across various niches:
Healthcare Aces – Crafting seamless experiences for patients and healthcare providers alike.
Real Estate Maestros – Conjuring striking platforms that highlight the splendor of New York properties.
E-commerce Titans – Structuring vibrant stores that make the cash registers sing.
Take, for example, their synergy with MedWell Spine, a healthcare marvel. SmartSites weaved a digital story that manifested as both a beacon of hope and a harbor of solutions. The website acted as a sturdy bridge, connecting those in need with impeccable healthcare services.
With deft craftsmanship, SmartSites Digital Marketing Agency syncs your vision with the pulsating rhythm of New York. They mold the clay of creativity and sculpt a digital legacy – ensuring your brand does more than just exist; it thrives. When it comes to SmartSites, they're the craftsmen, and the web is their atelier.
Choosing The Right Web Design Company
When you've got your heart set on making a splash in the bustling New York market, zeroing in on the prime web design company is paramount. The right partner fashions a sumptuous digital tapestry that engages your audience and nurtures your brand.
Take the fashion industry, for instance. Imagine a sleek layout that exudes elegance and functionality – a virtual runway, if you will, that showcases the latest couture creations.
Here's why it's crucial to hitch your wagon to a top-tier web design company:
Effortless Navigation: Clunky, disorganized sites turn customers away. Svelte design keeps them delving into the depths of your offerings.
Responsive Design: Scaling perfectly on every device, whether a phone or a sprawling monitor – no pinch-and-zoom madness here.
Branding Brilliance: Cohesive elements that reflect the very soul of your brand, unifying each page into a seamless experience.
From hospitality to finance, real estate to e-commerce – every niche demands the bespoke touch only a seasoned New York web design company can deliver. With their expert hand guiding your digital ship, your brand won't just survive; it'll revel in an endless, golden Renaissance.
Conclusion
As our digital expedition comes to a close, we hope you've enjoyed this scenic view of the top-tier New York web design companies ?️. These digital masters have transformed online spaces, embedding their innovative footprints from NYC to cities across the globe ?. We're thrilled you requested this tour and even more so to have guided you through it.
In your quest for a perfect digital partner, remember the brilliance of these companies that thrive in the art of web design. They're persistently focused on crafting high-quality, user-friendly interfaces that resonate with users and yield growth for businesses. These companies, founded on a commitment to excellence, stand as testaments to the power of well-executed web design.
Our final note – let's not forget the sterling utility of Plerdy. Employ this formidable tool for SEO & UX analysis to help track your website's performance and optimize for more engagements and conversions ?. Let the data be your guide, and let your website be the beacon that draws your audience in. It's a smart move and one we fully recommend. With these industry leaders and the right tools, the digital landscape is yours to conquer. Onwards, digital explorers! ?