?Welcome aboard! As your trusted guide, we'll navigate the expansive digital universe of web design. This article showcases the cream of the crop—the top 20 web design companies setting trends in the United States in 2023. We've sifted through countless firms to bring you a dazzling array of talent, from innovative startups to established giants in diverse niches such as e-commerce, FinTech, HealthTech, and EdTech. We'll break down the best, like:
Brand-defining visionaries,
UX trailblazers,
Graphics gurus.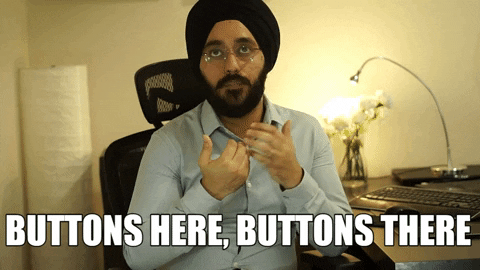 Stay hooked and delve into their captivating portfolios, captivating success stories, and unique methodologies that help shape the digital landscape. Be prepared to witness these companies command the web design stage with unrivaled creativity and technical prowess.
And while we're talking about web design, let's not forget Plerdy—the ultimate tool for CRO & UX. Plerdy, an indispensable aid in the toolkit of web designers, is a magic wand that can transform your website's user experience and conversion rates.
Don't settle for anything but the best. Dive into our list and find the perfect web design partner to bring your vision to life. ⚡
Tips for Selecting a Web Design Company
Embarking on a quest to create a stunning website, you'll want a stellar web design company in the United States as your co-pilot. Remember, your chosen company should breathe life into your site, rendering it a digital masterpiece.
Dive into their portfolio – examining diverse niches such as eco-friendly apparel stores or artisan coffee shops. An extensive portfolio demonstrates versatility and a knack for tailoring design elements that sync with the brand's DNA.
Next up – customer testimonials. The raving reviews of a company give you the inside scoop. For instance, a tech startup's commendation about the agility and innovation of a web design company is a green flag.
Here's a breakdown of key considerations:
Clarity of Communication: Ensure the company speaks your language and is transparent about project deliverables.
Technical Expertise: Gauge their know-how in web development, coding languages, and best practices.
Responsiveness: Assess how swiftly the company responds, indicative of their commitment to client satisfaction.
Budget Alignment: Compare packages to make sure you're not overpaying while securing the cream of the crop.
Close the deal with an eagle eye on their support and maintenance – you'll need a wingman to tweak, polish, and amp up your website post-launch. Opting for a design company within the USA offers a bevy of benefits such as time zone alignment and cultural understanding – your brand deserves nothing short of brilliance. With these tips in hand, sally forth and harness the prowess of an American web design company to forge your digital empire.
The Importance of Choosing a Web Design Company
In the bustling digital landscape, selecting the ideal web design company is like striking gold – it can catapult your brand to staggering success. Your website is the linchpin of your online persona, and an ace design agency will ensure it shines.
Take an e-commerce store, for instance. A savvy design company can whip up an intuitive layout, making products irresistible and skyrocketing sales. Similarly, a restaurant might draw in food enthusiasts with a visually sumptuous site, dishing out tantalizing menus and an easy-peasy reservation system.
It's not just about looks; functionality is king. Here's what the right agency will deliver:
User experience: A top-tier firm will nail down seamless navigation, keeping your audience hooked.
Mobile optimization: With everyone on smartphones, your site has to perform flawlessly on every device.
Branding consistency: Ensure your brand message rings loud and clear across the site.
Now, imagine a health clinic site designed with finesse – easy appointment booking, an abundance of resources, and perhaps a chatbot for instant queries. A masterstroke in web design can enhance the trust and reliability associated with the brand.
By zeroing in on the crème de la crème of design companies in the USA, you're not just getting a website – you're crafting a digital empire that commands attention.
List Of Best 14 Web Design Companies in the USA
Hold tight, we're diving deep into the ocean of stellar web design, where the Top 20 American firms of 2023 shimmer like bright beacons in the digital cosmos. These companies are painting broad strokes across the United States web design canvas, making an indelible mark with their ingenious craftsmanship. From Boston's cobblestone streets to Silicon Valley's tech-imbued air, these virtuosos of design are piecing together the digital jigsaw, one innovative website at a time.

Immerse yourself in the digital symphony orchestrated by Baunfire – a Silicon Valley gem that crafts pixel-perfect websites. This powerhouse, anchored in the United States, unites a legion of designers, developers, and strategists under one banner. They don't just make websites; they forge digital legacies.
Fancy an e-commerce venture? Baunfire's virtuosos will whip up an enthralling interface, bedazzling customers and skyrocketing sales. How about a medical start-up? Expect a streamlined platform – easy appointment bookings and an ocean of resources.
Here's a taste of the magic they spin:
Moodboards: Harnessing the essence of your brand, they conjure visual tapestries.
Site Architecture: Crafting blueprints that map out seamless navigation.
User Interface & Experience: They knit together compelling visuals with unyielding functionality.
Let's talk about tech firms from the USA. With a razor-sharp focus on aesthetics and utility, Baunfire molds an engaging habitat that's a magnet for investors.
As artisans of the web, they focus on immaculate execution. With a design-driven and strategy-led approach, they are navigators charting the course of your brand journey. It's about setting sights on an apex and scaling it.
In the USA, the land of dreams and innovation, Baunfire is the partner that makes your brand's digital fantasy a reality. Their prowess lies in distilling your vision into a site that's both a visual feast and a digital titan.

In the pulsating heart of the digital landscape, Arch Web Design emerges as a titan – a design company based in the United States that knows how to command the web with poise and artistry. With every project, Arch paints a digital canvas with finesse, fusing form with function.
Picture an entrepreneur venturing into the restaurant business. Arch Web Design rolls up its sleeves to concoct a tantalizing website where aroma and taste virtually waft through the screens. Now, imagine a non-profit seeking to garner support. Arch is the wizard who weaves a tale through web design, tugging heartstrings and opening purse strings.
Dive into Arch's spellbinding arsenal:
Majestic Visuals: They capture imaginations by marrying graphics and content.
Effortless Navigation: Making every click a joy, they abolish the labyrinthine and embrace clarity.
Conversion Wizardry: They architect sites that don't just draw visitors but convert them.
Taking cues from your brand's ethos, they cast a spell that's distinctly you. The Arch team isn't about templates; they're about symphonies – each note meticulously chosen for resonance.
For companies in the USA seeking to stake a flag in web design, Arch Web Design is the compass that guides through treacherous waters. It's about not just building a website but crafting legacies in the pixelated sands of the web. Step into the future with Arch, where dreams are rendered in code and design.

Bop Design, an indomitable powerhouse in the United States, knows how to make brands sizzle online with their web design sorcery. Imagine being a fledgling tech startup with innovation bursting at the seams. You'd want to shout from the rooftops. Bop Design hands you a megaphone. Their design artisans tailor craft web empires that magnetize attention.
Consider a healthcare provider eager to showcase cutting-edge services. Bop Design molds a website with seamless user experiences that make visitors feel they've already walked through the doors and been welcomed.
Delve into Bop Design's awe-inspiring capabilities:
Pixel Perfection: Custom graphics that make your brand leap from the screen.
Story Alchemy: Transforming brand essence into digital gold.
Intuitive Pathways: Crafting journeys that enthrall and convert.
Bop's maestros live and breathe your brand, serving as catalysts to your digital dreams. They navigate the ebb and flow of web trends with dexterity, ensuring your online presence is both timeless and groundbreaking.
The triumphs of Bop Design lay not just in pixel mastery but in an unwavering commitment to each client's vision. From coast to coast across the USA, this design company reigns as the pied piper of web allure. Bop Design doesn't just set the bar, they are the bar.

DD.NYC, a titan in the web design arena, carves out digital masterpieces in the United States. The company, wielding its web design prowess, tailor-makes responsive WordPress websites with razor-sharp precision. From ambitious startups to legacy corporations, DD.NYC garners a prestigious reputation for pushing boundaries.
Imagine a luxury fashion house – opulence is their bread and butter. DD.NYC rolls out the red carpet, crafting a sumptuous, custom-designed digital tapestry. Their meticulous approach:
Discovery: A proprietary Creative Brief ensures laser-focused alignment on objectives.
Design: Exquisite UX and UI woven from the fabric of the brand's essence.
Development: A marriage of elegant systems architecture with full-stack integrations.
The tale doesn't end here. Suppose an entrepreneur unleashes an avant-garde range of organic teas. DD.NYC brews an intoxicating e-commerce website – a digital emporium where connoisseurs lose themselves in aromatic infusions.
Yet, the crescendo of DD.NYC's brilliance lies in their animated websites. Picture an indie band ready to conquer the charts. DD.NYC sets the stage ablaze, orchestrating a website with electrifying graphics and animations that capture the soul of music.
In a realm where mediocrity is the norm, DD.NYC raises the standard, sculpting web experiences that are nothing short of iconic.

Steeped in digital artistry, Red Spot Design crafts a symphony of pixels and code in the heartland of the United States. Embarking on its voyage in 2001, this Dallas/Fort Worth-based company is a treasure trove of web design brilliance. Imagine a thriving bakery in Plano, yearning to dish out their delectable pastries to a broader audience – Red Spot Design whips up a ravishing, custom website, a digital patisserie that is a feast for the eyes.
But hold on tight – Red Spot Design doesn't stop at jaw-dropping designs. The agency's creed, 'The Do Philosophy,' seals an unwavering commitment to client triumphs. Here's a snapshot of their spellbinding process:
Custom Website Design: Tailoring each pixel to echo the essence of your brand.
Affordable Options: Premium quality web design that doesn't break the bank.
Now, picture an avant-garde tech startup in Frisco, ready to disrupt the IoT landscape. Red Spot Design becomes the wizard behind the curtain, orchestrating an immersive, database-driven digital epicenter where innovation takes center stage.
An alchemy of creativity, dedication, and digital savvy – Red Spot Design propels visions into the digital stratosphere.

Dive into UPQODE, where web creation knows no bounds. Nestled in the heart of the United States, this design company has been crafting bespoke WordPress websites since 2015. With a fiery passion for transparency, reliability, and customer satisfaction, UPQODE is a company that means business. Their expert team—comprised of world-leading web design specialists—caters to your business goals with precision and finesse, adhering to your core values.
What's on the plate? UPQODE offers an all-encompassing range of services:
Custom WordPress Web Design: Tailor-made designs to encapsulate your digital brand.
Seamless Collaboration: Day 0 policy grants you access to the entire project scope from the outset.
Mobile Responsive Design: Optimal functionality across devices, from Android and iPhones to iPads and workstations.
In the throes of an evolving digital landscape, UPQODE stays in step with innovation. This company has carved a niche for itself by garnering accolades from Clutch, Awwwards, and Good Firms. Whether it's an engaging one-pager or a sprawling e-Commerce portal with integrated CRM, UPQODE is geared up to translate your vision into a thriving online hub. Delve into UPQODE – where imagination takes flight and businesses flourish.

Explore Unified Infotech, a US web design company that blends creativity and logic. With over a decade under their belt, this all-encompassing company is a powerhouse for web design and development. What sets Unified Infotech apart? Let's peel back the layers:
Finger on the Pulse: Their NYC hub bustles with in-house talents who craft impeccable user experiences. The focus is laser-sharp – engaging the audience within the first 5 seconds through stellar web designs.
Brand Strategy: The agency's modus operandi involves in-depth research to carve out a brand strategy that trumps competitors. They've got your back!
Their robust process includes competitor analysis, user persona creation, information architecture, low and high-fidelity sketches, and setting up iron-clad UI guidelines. Wrap this up with agility, proactivity, accountability, and a relentless pursuit for quality – you've got an unbeatable combination that takes your web presence by storm. Unified Infotech is here to stay and slay!

Get on board with Jordan Crown, a leading web design company in the USA that takes innovation and empathy to the heart of its design ethos. For over 15 years, this red-hot company has been blazing trails in the B2B digital landscape with audacious, powerful designs. Their passion is rock-solid, and they've honed their craft to precision.
The cornerstone of Jordan Crown's services is theme creation and brand voice:
Design System: They whip up a shared visual language, ensuring site-wide standards that culminate in a seamless project.
Visual Identity: Here's where the magic happens – Jordan Crown employs one-of-a-kind identifiers to birth a brand that's instantly recognizable.
Interaction Design: They knit in effective movement, crafting interfaces that speak volumes.
Digital-First Assets: Expect clean, responsive, and highly effective assets that narrate your brand's saga.
Iterative Design Process: They're constantly tuning and honing designs to resonate with user and business needs.
Logo Development: Snappy and to the point, capturing your brand's essence in a single graphic.
With Jordan Crown, high-fidelity mockups don't just showcase possibilities – they're a window into the future. Your story told with intention, right down to the last pixel. The result? Intuitive, scalable sites that embody beauty, accessibility, and equity.

Take a plunge into Vardot – the epitome of sleek and impactful UI/UX design, nestled right in the United States. This sizzling web design company knows the ropes of influencing user behavior with a dash of creativity and intelligence, leaving no stone unturned in delivering conversion-boosting UI/UX. Wrap your head around this – the combo of logic-based user journeys and personalized landing pages. No hoopla, just pure engagement.
Here's what's in store for you with Vardot:
Boost Visual Communication: Striking visuals that cut through the noise.
Minimal Fuss. Maximum Engagement: Delivering the core message without the jargon.
Prototypes and Wireframes: Sketching the groundwork for success.
Persona Profiling and Analysis: Tailoring the experience to fit like a glove.
Reliability is at the heart of Vardot's operations. They mean business – delivering exactly what's promised with clockwork precision. All backed by a robust support team that ensures smooth sailing for your digital projects. Collaborations? Vardot boasts a stellar network, including big shots like Google. Go with Vardot – where creativity blooms and reliability is paramount.

Let's cut to the chase: HUEMOR, a dynamite web design company in the United States, crafts websites that pack a punch. They don't just go with the flow – they stand out. And how? By turning your brand into a trailblazer with an unforgettable web presence. HUEMOR doesn't just settle for run-of-the-mill design; they zero in on hitting key metrics – turning site visitors into brand loyalists is an art they've mastered.
A peek into the brilliance they unleash:
Hit Your Key Metrics: Propel user experience with clear messaging – a bullseye every time.
Right Message, Right Audience: Nail down what clicks with your audience and dish it out in spades.
Picture this: Donya-Faye Wix of AgAmerica raves about the high-quality leads rolling in, thanks to HUEMOR. They don't just wing it – their process is spot-on, making real-time adjustments with pinpoint accuracy, as vouched for by Tony Flores of Zingle. No fumbling, no stumbling.
Put a spin on your brand with a website that's not just eye candy but a heavy hitter in achieving tangible goals. Roll with HUEMOR – the connoisseurs of web design that thrills and delivers.

Elevate your brand with SeattleWebDesign, an avant-garde web design company from the United States that is all about breaking out of the box. Unleash your brand's essence and let SeattleWebDesign's wizardry work its magic. Bid adieu to cookie-cutter templates and embrace the powerhouse of custom design tailored to your brand's needs. The agency's mavericks don't beat around the bush – they dive into your brand story and craft a website that's jazzed up, responsive, and oozing panache.
What's cooking at SeattleWebDesign:
Tailor-made Design: Cast off the shackles of industry templates; let your website be an authentic reflection of your brand.
Targeted User Experience: Turn on a dime with designs that enthrall your audience, steering them smoothly to your goals.
Ground-up Crafting: Say no to constraints! SeattleWebDesign creates your digital realm from scratch – it's like designing a custom box that fits your business just right.
And that's not all! SeattleWebDesign's treasure trove of services goes above and beyond, encompassing eCommerce design and development, SEO website design, responsive web design, and more. They've got the chops! Spark up your online identity with SeattleWebDesign – where innovation meets imagination, and your visions come to life.

Design In DC, a leading US web design company as can dazzle your audience. This DC juggernaut, with over 50 adept artisans in its ranks, is a powerhouse of creativity ready to inject some oomph into your brand. With a treasure trove of over 300 successful projects and a plethora of awards, they're not just hot air – they mean business!
What's the recipe? Design In DC's maestros whip up a storm with an array of services:
UI/UX Design: Forge sublime digital experiences that'll keep your audience hooked.
Design Audit: Revamp your design, tune it up, and make it sing.
Interactive Design Prototyping: Get a taste of the future with captivating prototypes.
Logo and Graphic Design: Bedazzle your brand with enthralling visuals.
Product Design: Create products that people can't help but adore.
Brand Style Guide: Carve out your brand's signature style.
What sets Design In DC apart is the eclectic blend of experience and exuberance. It's like a well-oiled machine with gears made of innovation and creativity. They'll deck out your brand in full regalia and unleash it onto the digital stage. Don't settle – amp up your brand with Design In DC, where vision gets wings and creativity knows no bounds.

Unleash the digital splendor with Ladybugz Interactive Agency – a Boston-based titan that's turning heads with its high-octane web design and marketing solutions. Boasting a tight-knit team of creative wizards, this company brings the wow factor, blending aesthetics with punchy performance.
Riding the wave of innovation, Ladybugz lays down:
Web Design & Development: Crafting state-of-the-art, bespoke websites to secure your digital stronghold.
Branding, Messaging & Design: Cooking up a storm with logos and visual identity to make your brand pop.
Digital Strategy & Consulting: Acting as your digital brain trust, sculpting tailor-made strategies to push you up the ladder.
Situated in the historical heart of Boston, Massachusetts, Ladybugz knows the ins and outs of the American market. With accolades aplenty, such as featuring in Agency Vista's list of Women-Owned Marketing Agencies to Watch Out For and making a splash in Clutch Global 2021's top-ten Web Design Companies in the US, Ladybugz is an undisputed heavyweight. Inject that sparkle into your digital footprint and make waves with the crafty marvels dished out by Ladybugz Interactive Agency.

Step into the digital metropolis with CyberOptik – a Chicago-born powerhouse that navigates the intricate web of design and development. With a heritage spanning over two decades, this dynamic company is an alchemist, morphing pixels into digital gold. From startup hustlers to established titans, CyberOptik whips up tailored WordPress sites that jive with your brand's mojo.
Key ingredients in CyberOptik's recipe for success:
Custom Web Design: Crafting pixel-perfect websites, ditching the cookie-cutter approach for an artisanal, brand-centric vibe.
eCommerce Solutions: Forging virtual marketplaces that sing – from intuitive navigation to the snappy user experience.
Catering to Chicago and beyond, CyberOptik showcases a confluence of finesse and functionality, orchestrating an ensemble of visual and technical prowess. CyberOptik doesn't just build websites – it tailors digital tapestries that resonate, engage, and conquer. The era of subpar design is over; let CyberOptik elevate your digital symphony.

Mighty Fine is a top-tier web design company headquartered in the United States. This dynamic agency holds offices in both Atlanta and Tampa, earning distinction through their outstanding delivery of web design and advertising services. Their team, composed of seasoned writers, art directors, and advertising specialists, provides an unmatched level of expertise. They are able to intricately weave together stories and design elements, establishing a powerful connection between brands and their respective audiences.
True branding specialists at heart, Mighty Fine thrives on creating web designs that surprise and engage. Striving to sidestep the ordinary, their Tampa-based team consists of senior creatives who adopt a holistic approach towards each project. They meticulously craft each graphic and asset, ensuring 100% uniqueness to each client's brand.
Mighty Fine is also particularly keen on webpage response times. Their commitment to delivering optimal user experience is evident through the integration of WordPress hosting platforms, Enterprise-level CloudFlare CDN, and streamlined caching methods.
Furthermore, Mighty Fine's offerings aren't merely aesthetic. They build secure platforms with SSL, CDN, WAF Malware Protection, and 24/7 monitoring. They prioritize usability and navigation ease, making your site intuitive and user-friendly.
Lastly, they meticulously optimize webpage load speeds and ensure that every site is SEO-ready. This creates an engaging user experience, greater conversions, and a beautiful responsive design on all devices. With Mighty Fine, you're not just getting a website – you're acquiring an all-in-one digital solution.

Boasting an impressive portfolio of over 100 tailor-made websites, Studio 22 Design has honed their expertise in web design and development over the past two decades. Operating from the heart of the United States, the agency sets the bar high in the web and design landscape.
The Studio 22 approach commences with strategic discovery. They tap into the essence of your business, painstakingly dissecting your target audience's needs. This deep comprehension acts as a compass for all subsequent creative endeavors. The exploration continues into intricate Information Architecture (IA), laying the groundwork for a site that speaks directly to your audience.
The second stage welcomes creativity:
Web Concept Designs: Embracing broad-ranging ideas, the team hones in on exclusive design concepts that leave lasting impressions.
Final Artwork & Creative Assets: At this juncture, production-ready artwork – from image editing to unique UI elements – gets meticulously crafted.
Then the building phase kicks off, transforming designs into functional web pages, integrating pertinent content, and ensuring third-party features mesh seamlessly. Security, a critical aspect of development, gets factored in here, with standard measures deployed and enhanced as per client needs.
Once the client gives a thumbs-up following a thorough review, the virtual switch gets flipped, and the website goes live, marking the completion of a seamless journey from concept to creation. Entrusting your digital vision to Studio 22 Design guarantees a unique web experience that's as effective as it is unforgettable.

Based in the vibrant San Francisco Bay Area, Cidersoft positions itself as a trailblazing web design and development agency in the United States. Brimming with talented UI/UX designers, web developers, project managers, and consultants, the company's multidisciplinary team seamlessly blends business acumen with tech savvy. The result? Websites and mobile apps that function brilliantly and radiate a stunning visual appeal.
Cidersoft's robust service offering is segmented into four categories, each of which encapsulates a diverse set of technical skills:
Web Design: From crafting responsive HTML5 websites to developing brand guidelines, their comprehensive approach ensures every design detail is on point.
Web Development: Expertise stretches from front-end to back-end development, custom-built websites, and even content localization in multiple languages.
Maintenance: This involves everything from content updates to website backup, anti-malware solutions, custom code, and even on-site SEO.
Strategy & Analytics: Embedding customer management and data tracking solutions, Cidersoft guarantees that your website remains a data-driven entity.
Cidersoft's business ethos revolves around three core principles: Transparency, Quality, and Agility. Contracts are crystal clear – you'll know precisely what you're paying for. Quality control is non-negotiable, ensuring stable and scalable products for your ambitious growth plans. And with an Agile methodology, Cidersoft guarantees transparency and efficiency in every project they undertake. Cidersoft, thus, stands as a testament to remarkable web design and development expertise.
With its roots in the United States, Nowspeed distinguishes itself as a web design agency that goes beyond crafting visually engaging websites—it engineers them to achieve your business objectives. Rooted in a deep understanding of your goals, Nowspeed creates websites that bolster your business longevity, a philosophy reflected across their 500+ projects spanning 20 years.
Nowspeed's service doesn't stop at aesthetics. They offer an exhaustive approach to website design, going beyond mere template selection. Their team delves into your goals, customer personas, and brand story. They then curate your website from scratch, integrating best practices for SEO, marketing automation, and conversion optimization to create a tool finely-tuned for your business.
In addition, Nowspeed doesn't abandon you after the initial development. They invest in understanding your company and goals, collaborating with you throughout the process to ensure the website aligns with your objectives. This integration of expertise in web design, marketing, copywriting, and technology results in a holistic website strategy. And they extend this integration to bolster your marketing campaigns, ensuring your website is primed to support your growth and business expansion.
With Nowspeed, you get more than a website—you get a full team dedicated to your success.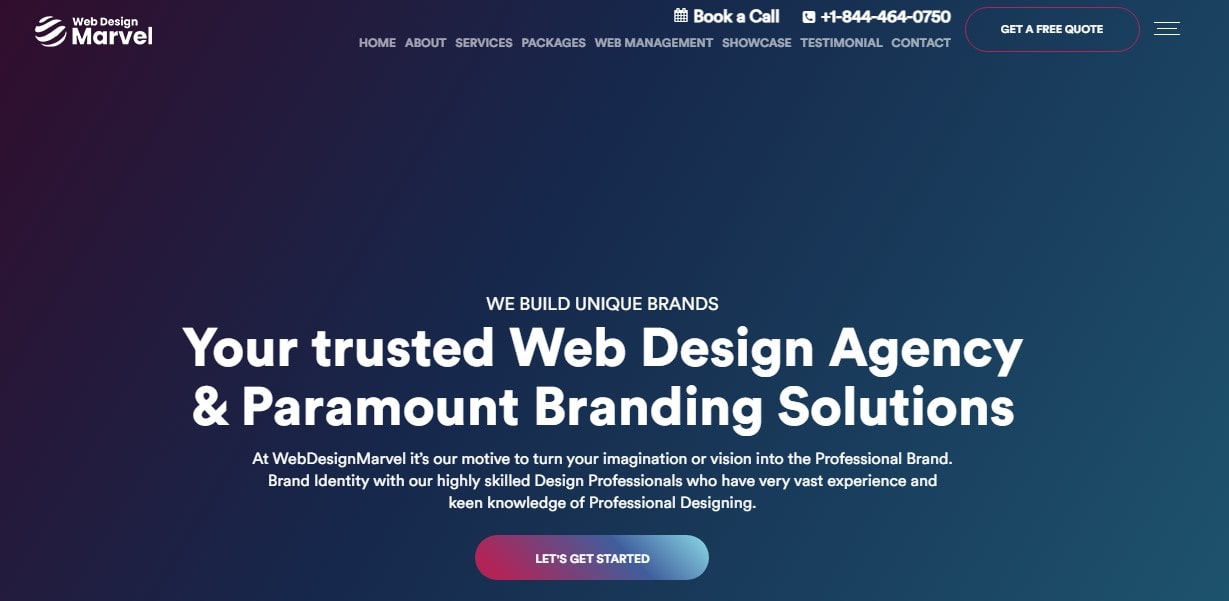 Web Design Marvel, a leading web design company, is the embodiment of digital finesse in the United States. Headquartered in Dallas, Texas, Web Design Marvel pride ourselves in offering premium online branding solutions not just across the USA but to a global corporate clientele.
Taking this vision forward, have a team of highly skilled design professionals who bring to the table vast experience in professional designing. With an unflinching focus on quality and customer satisfaction, specialize in creating a distinct brand identity for your business. Whether it's a global corporation or a local startup, ensure that every client receives the same level of expertise and care.
Core services encompass:
Unique and responsive web design and development
Brand identity design, from logos to iconography
Comprehensive online digital marketing solutions
Web Design Marvel key strength is affordability without compromising on quality. Serve all sectors, from IT and academics to management and more, ensuring each business receives a tailor-made solution that allows them to stand out in their respective industry. With Web Design Marvel, expect to receive the best potential web design at economical prices, customized to your needs.
Harness the power of strategic branding solutions, which include:
Unlimited custom logo design concepts
Mobile-responsive website design
Comprehensive branding packages
Dedicated account management
Count on us, Web Design Marvel, your trusted web design agency in the United States, to transform your digital dreams into reality. We'll ensure that your brand not only stands out but also resonates with your target audience. Together, let's create something extraordinary.

Welcome to GLIDE, where custom web design meets user experience. We're not just a run-of-the-mill web design company in the USA – they redefine the term "custom" by channeling the essence of your brand into your digital interface. Their designs are the harmony of aesthetics and functionality, each one a unique reflection of the brand it represents.
Their process deepens into user experience, ensuring seamless navigation through your digital spaces. Their interface design takes into account common user behaviors, rewarding their engagement and driving their interest further into your brand's offerings.
What sets us apart:
Custom Web Design that radiates the distinctiveness of your brand
User Experience (UX) that puts ease-of-use at the forefront
UI Prototyping to visualize and fine-tune design elements
Mobile & Web Apps for tailored user experiences
Their clients relish innovative approaches, often leading to a departure from the conventional and into the realm of exceptional design. They reciprocate agency clients' praise of their great team.
At GLIDE, build meaningful relationships, and strive to improve daily. Their commitment to delivering faithfully results in web designs that dazzle and contribute to the clockwork-like smoothness of their clients' operations.
Conclusion
✨Bravo!? As we draw the curtain on our grand tour of the Top 20 Web Design Companies in the USA for 2023, it's evident that the landscape of digital artistry is a hotbed of innovation. These web design maestros, scattered from the Atlantic to the Pacific, from Miami to San Francisco, have shown us how they're transforming the United States' digital profile and boosting businesses' profits.?
Each company, regardless of location or size, has imprinted on the industry, pushing the boundary of creativity, functionality, and user experience. From smart eCommerce solutions in New York's retail industry to intricate UX designs in Los Angeles' entertainment sector, these web design virtuosos are making their mark. Their work is a clear illustration of high-quality web design, and the best part is—they've done this without taking the spotlight away from the core business services of their clients.
High-quality site design is more than aesthetics—giving visitors a smooth, engaging experience. Enhance your web experience even further by employing Plerdy's powerful tool for SEO & UX analysis. Maximize your website's potential, skyrocket your conversion rates, and send your profits through the roof. ? Try Plerdy today and turn your website into a winning medium.