Any online product has some peculiar features which help it gain users' loyalty. Usually, developers design several basic positions used by 80% of customers. The rest of the solutions are bonuses implemented to keep regular customers. As one of the key tools for UX/UI analysis, heatmaps have primary and secondary functions. The primary ones help to solve tasks. The others – establish additional value. Chatting with marketers and SEO specialists, Plerdy's team of developers has compiled several frequently asked questions and defined the key distinctions between Plerdy and other services for heatmap analytics.
UX designers or analysts often ask:
How is a website heatmap different from Google Analytics?
How to use a heatmap to put together data analytics?
Which analytics data can be assembled, and how to build hypotheses based on heatmap data?
In this article, you'll find some examples of heatmap click analysis.
1. Can I Do a Website Usability Audit without a Heatmap?
To clarify this question, let's mention a heatmap website analytics audit and specify why it is done. In most cases, a UX/UI analysis is one of the components of a comprehensive website analytics audit. Such an audit is mainly done to define the ease of use and create a general picture of the user experience. Furthermore, since one designer's vision can differ from the perception of thousands of website users, a usability heatmap audit assists in seeing whether new visitors have any difficulties in researching the website.
An example of a heatmap element with an authentic design that doesn't get clicks: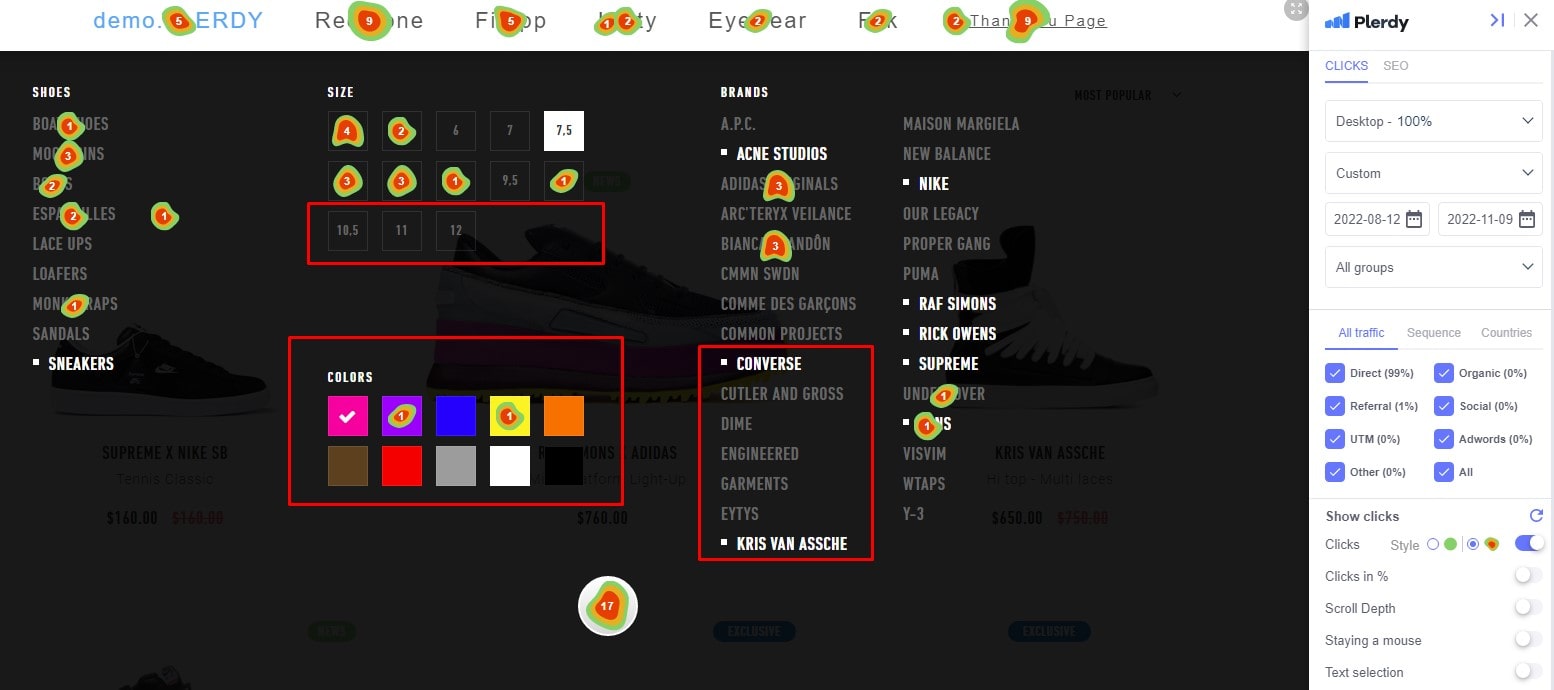 To rely on facts instead of assumptions, you need a distinct tool for analytics that collects the necessary information. A heatmap is a basic tool for a UX/UI audit. For example, using data on website clicks, you may define whether to make some changes to the design of websites.
Without heatmaps, audits will be based solely on intuition and hypotheses.
2. How Often do I Need Analytics on the Usability of My Website?
Everything relies on the size and the pace of the project development. Websites with low traffic are hard to assess. A monthly number of visits should preferably exceed 5 thousand. After you reach this rate, you may set up the Plerdy tracking code. Further actions depend on the complexity of the project. Our crew suggests conducting the first heatmap audit several months after installing the tracking code. During the first UX/UI analysis, you will better comprehend what works for your website and what users skip.
If you made some alterations to the design (including those based on the antecedent audit), you should do another UX/UI analysis in 4-5 months. On the other hand, if nothing changes and the website has low traffic, we recommend carrying out the next planned audit in 10-12 months.
For websites with substantial growth of visitors, usability heatmap audits should be completed once in six months, especially if these websites are constantly updated with new information (for instance, online stores or information sources).
3. When is it Better to Install the Heatmap?
We recommend installing a heatmap when the website approaches 10-50 visits daily. Over the next 2-3 months, the tracking code collects data on clicks of heatmap on the website's major items. You can customize events if you need heatmap analytics for personal buttons or forms. Based on the data received, you will determine if any design changes are needed or refine the call to heatmap action.
4. Why Do I Need to Install a Separate Service for Analytics if I Can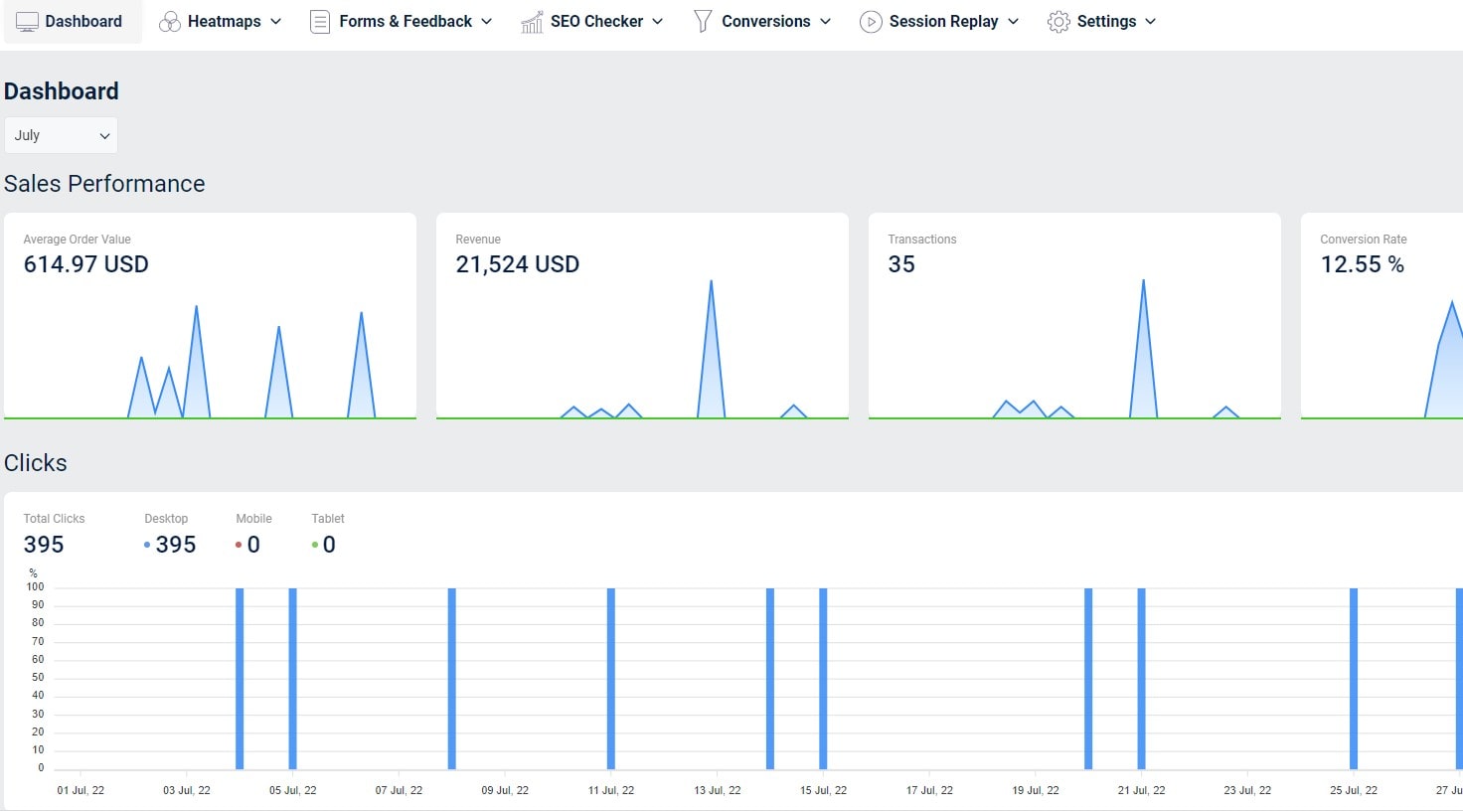 Check Clickability by Setting Goals in Google Analytics?
The goals set in Google Analytics and Plerdy heatmaps have different tasks. Google Analytics allows you to build a sales funnel based on specific actions made on the pages of a website. In this case, the aims are mainly supposed to define a conversion level and estimate income. The key feature of targets in Google Analytics is individual customization (based on a sales funnel sample). Usually, online heatmap marketers track goals that directly lead visitors to purchase a product. The other actions on the website are less oftentimes tracked.
5. Why Doesn't Plerdy Offer Video Recording of Users' Browsers?
With the Plerdy heatmap, you do analytics of audience demeanor and make decisions based on the collected statistics.
For a website that receives several thousand visits, you need a few days to watch each video (even if it lasts for 1 minute). Even if you filter these videos based on a definite characteristic (watch-only visits on smartphones), it won't be easy to define a single model of behavior out of them.
Thus, screen recording doesn't allow you to make the right conclusions promptly and attentively.
Of course, to analyze the heatmap behavior of users in the conversion way, you can use a video recording of Plerdy sessions.
6. What is the Main Difference between Plerdy and HotJar?
Comparing two multi-tools for analytics, Plerdy and HotJar, some experts try to clarify their key discrepancies. As mentioned above, each product has the main and extra features oriented towards its potential customers. Later, when people become faithful customers, they proceed to take an invisible but dynamic part in refining a product.
The first discrepancy between Plerdy and Hotjar is related to their exceptional features. As we have already mentioned, Plerdy reveals the heatmap click results instantly on a page, whereas HotJar and other similar services for analytics generate maps based on screenshots. Thus, these are two various approaches.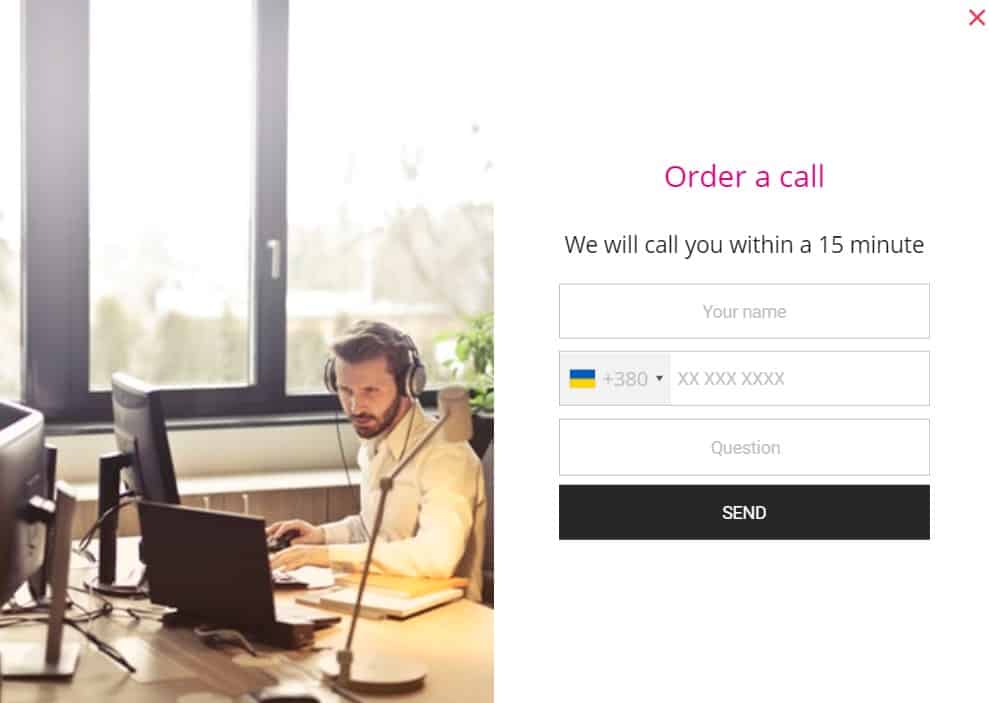 Since a responsive layout is particularly significant for website promotion, the developers of the Plerdy heatmap paid special attention to gathering clicks on softhearted website interpretations.
The Plerdy heatmap forthwith records all clicks and takes into account modifications in a design. If a block was deleted, the clicks in this field aren't shown as they are no longer helpful. The other analytics services continue to display such clicks on heatmaps, even when the element is removed.
Another criterion that distinguishes Plerdy from Hotjar is great technical support. This may be extremely useful when you face some issues.
UX Testing Tools by Plerdy
It is also important to note the software that Plerdy has, other than seeing heatmap data. These are convenient and simple tools that help you conduct an in-depth analysis of users' behavior, funnels, websites and texts.
Website Heatmap Tool
Now you can segment users into groups to analyze their behavior. This heatmap tool will help you filter clicks, find less efficient website points, see which website unit forced visitors to leave, and so on.
Session Replay Software
You have the opportunity to analyze mainly the mobile and desktop versions of the website. You can also explore users' video sessions on various channels.
Event and Goal Tracking
Send events to Google Analytics automatically, and record even more of them than Google Analytics suggests. Any unnecessary and unimportant events can be quickly removed using Plerdy.
ECommerce Sales Performance
See which website components don't affect sales. Segment users and see what elements they interact with before buying.
Conversion Funnel Analysis
Analyze the number of unique web pages at each stage of the funnel. You might identify a traffic channel and analyze funnels by device type.
These highly efficient usability testing tools developed by Plerdy will come in handy when conducting a UX audit of a website.
Conclusion about Heatmap Analytics
This is the first overview of Plerdy, and it will be updated as we obtain new questions about the analytics service. If you are interested in using heatmaps on-site or want to study more details about Plerdy, don't hesitate to contact us. If users need this information, we could add it to this material about Heatmap Analytics.