SEO optimization is a set of special measures and actions taken to improve the position of a web resource in the search engine results. Therefore, search engine optimization tools are used to get to the top in SERPs.
This special-purpose software aims to best index site pages by search systems and compliance with all ranking requirements. You must achieve the leading positions in search results to reach the top. In addition, search engine optimization tools help to attract potential visitors to the site, expand the sales funnel, and improve other marketing indicators like conversions, lead-generation profiles, etc.
Modern software takes into account both standard promotion conditions and today's trends. For example, mobile SEO, zero-click and voice search, intent, video & butent, and high-qua developmentally backlinks.
Search Engine Optimization Tools with Plerdy
You need to collect and analyze a lot of statistical data to maximize the conversion of any web resource. But you can make your life easier by installing the best search engine optimization tools like Plerdy.
I didn't find a single flaw in this SEO tool. First, it is easy to use. Installation and configuration take a couple of minutes. The database is updated frequently.
Matt W, the president of a small company
We use heatmaps and other online analytics collected by Plerdy. This one of the top search engine optimization tools helps improve site performance and optimize online marketing strategy.
Abdul Sattar G, Sr. Web Designer/Front End Developer
Plerdy also has heatmap analysis, pop-ups, an e-commerce sales funnel analytical tool and other options for digital marketing.

Plerdy SEO Checker is an online tool for SEOs and marketers to track website changes. It makes analysis straightforward and helps in:
conducting a technical SEO audit of the site;
analysis of the semantics;
searching for errors in all versions of the website;
analysis of the SEO health;
determining the relevance;
tracking SEO changes.
One of the soundest examples of the SEO Checker by Plerdy in work is the TemplateMonster audit. This case study includes the range of tech issues determined with the help of the search engine optimization software:
pages with critical SEO errors;
texts in which the content could be improved;
resources without problems.
SEO Checker automatically collects data from pages with traffic. The audits undertaken regularly by SEO specialists will allow entrepreneurs to keep track of their website positions in real-time and correct weak spots timely.

This is one of the Plerdy search engine optimization analysis tools and an add-on for a full-fledged SEO audit. In just a few seconds of running this search engine optimization analyzer, you will be able to draw SEO conclusions on any page and content.
Install the widget and find SEO errors, conduct text analysis, check the uniqueness of keywords, search for stop words, and automatically collect statistics or other information necessary for SEO promotion.
Best 11 Search Engine Optimization Tools
In addition to Plerdy, there is other software worthy of attention. We have selected the top 10 search engine optimization tools for you to increase the attractiveness of sites and always be found by search systems.
The rating is based on objective user reviews on various sites. Leaders were chosen objectively without involving developers or other stakeholders. So, here they go, the global search engine optimization tools: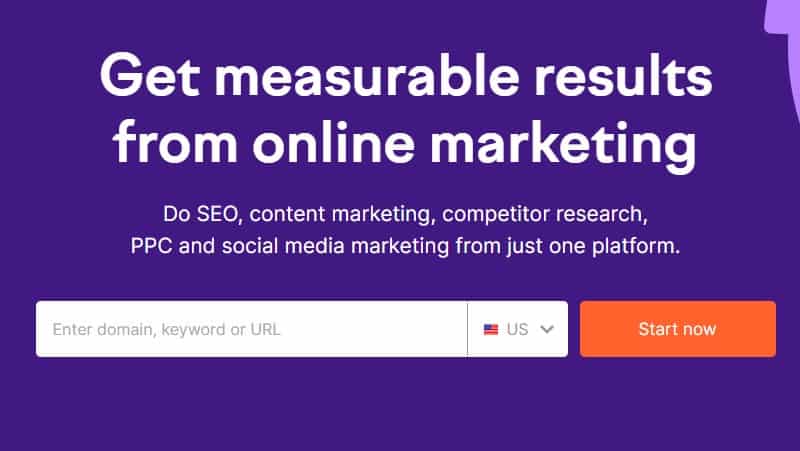 Semrush is a large platform, search engine optimization software that offers over 50 web visibility management products, including content, social media, and market research tools. All add-ons support seamless integration with Google. And the obtained statistical information is stored on the server for further analysis.
These search engine optimization SEO tools are used by Tesla, Decathlon, Samsung, Amazon, and even Booking.com. Artisan Bakery increased organic traffic and came to the fore in its region with a usage case from Semrush. The online platform Learning with Experts is no exception — thanks to the cooperation, the number of potential and active visitors increased by more than 50%.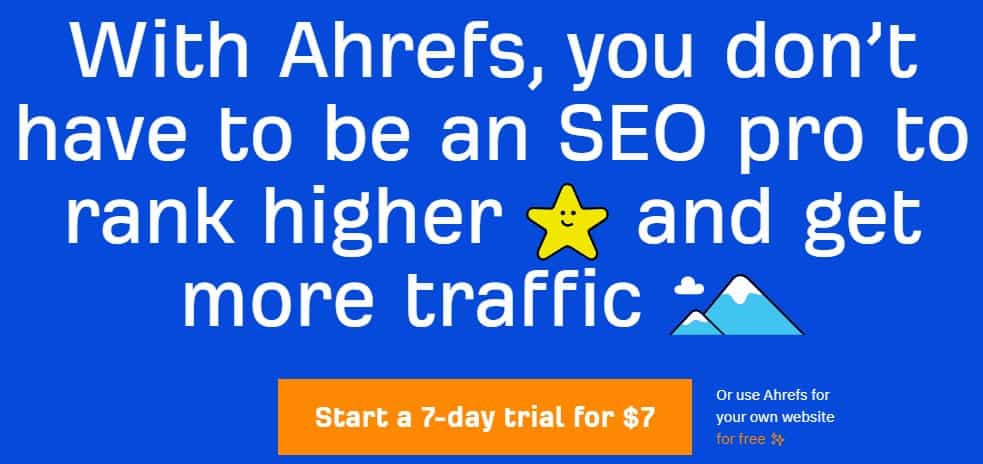 Ahrefs refers to cheap search engine optimization tools. The software is positioned to increase traffic and enter the list of the most demanded sites. The tool is required for:
web-resource optimization;
analysis of competitors and their performance;
studying the search queries of clients (both real and potential);
acquaintance with the content of sites from the top in your industry;
tracking ranks.
Ahrefs is used by Facebook, eBay, Tripadvisor, Linkedin, and Uber. Cloudways, constantly evolving and striving to stay at the top among competitors in their niche, also made an audit. As a result, they discovered popular keywords, constantly updated content with trends in mind, and significantly expanded their sales funnel.

The Conductor is one of the free search engine optimization tools. This extension allows you to receive complete information about how search engines and users estimate the site.
Through this tool, marketers can:
study page performance;
get acquainted with suggestions for improving the content;
optimize the web platform to increase conversion;
increase the collaboration efficiency with rewriters, content managers, and other team members.
There is a standard Google widget as well as a mobile version. In addition, GoDaddy, Citi, SAP, FOREVER 21, and Hyatt work with the Conductor search engine optimisation tool.
Such an efficient search engine optimizer software as RankIQ itself analyzes the text and tells you what to add or what is better to remove to optimize the content. These search engine optimization tools work with an extensive pool of keywords from various fields and have instant access to SEO analysis.
Its users, including different bloggers, also mark an intuitive interface. For example, Oma Gerhild Fulson mastered the application in 25 minutes. As a result, in a limited time, she found suitable keywords and updated "old posts," bringing them to the top of search engines as the ever-green keyword-rich content.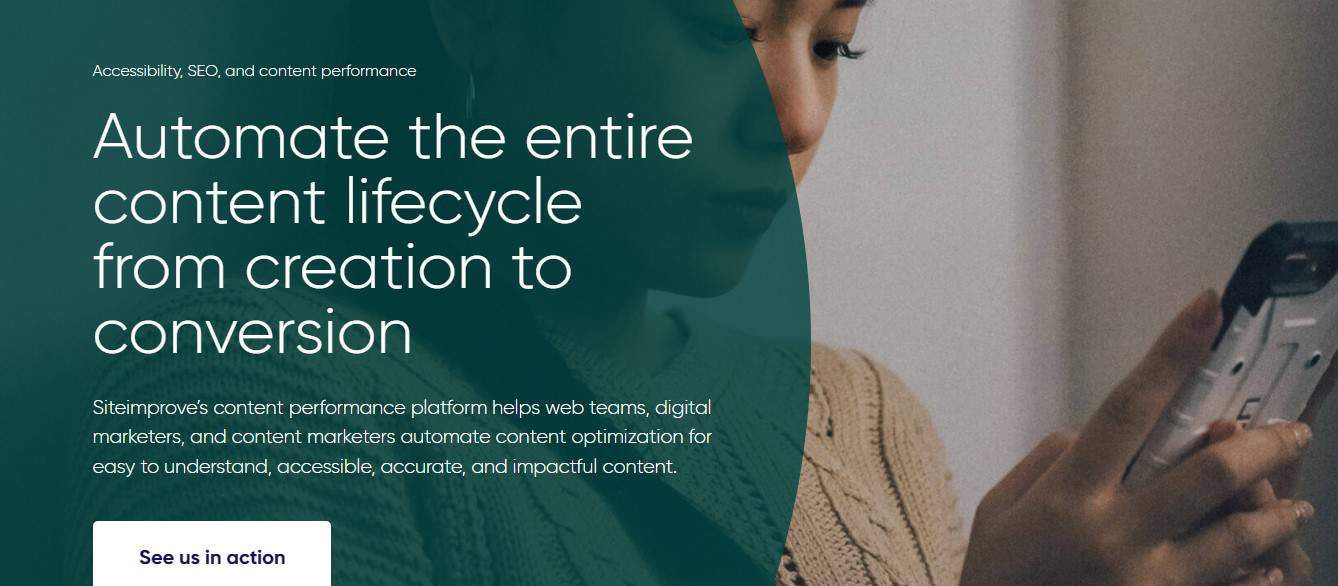 Siteimprove is a content performance platform that automates content optimization, brings the Internet resource to the top, and makes the information easy to understand. These Google search engine optimization tools are distinguished by their inclusiveness, experience in content analysis, and effective marketing policy developed after the SEO audit. Therefore, this software is a good site for improving search engine optimization solutions.
Customers of SaaS solutions are companies from all over the world, including Community First Credit Union, Merchants Bank, and Loyola University. B&Q, using Siteimprove, has achieved a new quality of content on the site and a significant reduction in the time spent on Quality Assurance tasks. So, Eurotunnel's website went from overwhelming to strategic.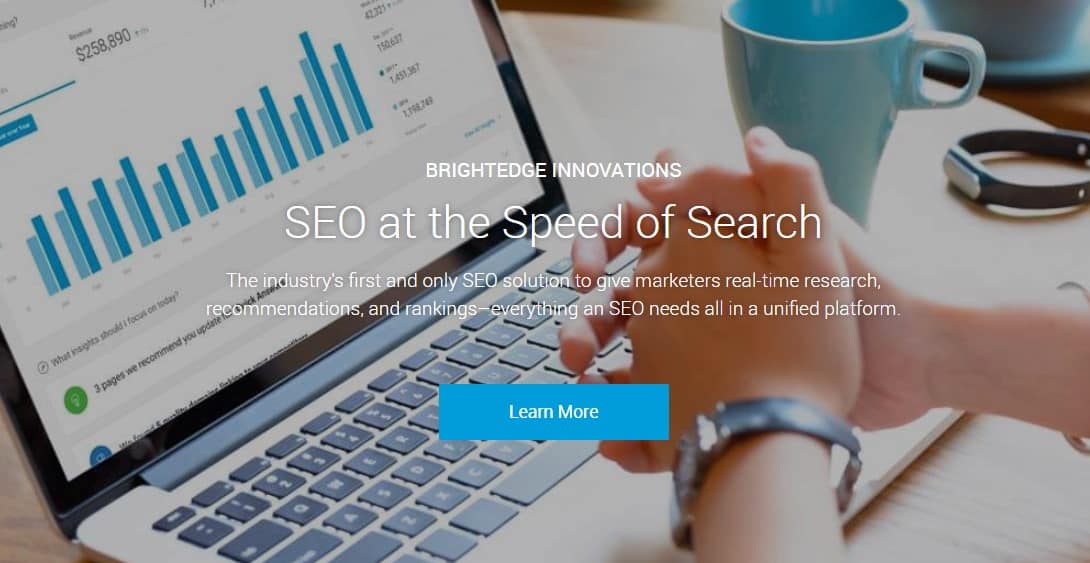 BrightEdge is an SEO platform for analyzing content and developing solutions to improve it. It can help you to understand the real interests of your visitors and allows you to:
discover demand;
create optimized IQ content;
collect statistical data for analysis;
measure results;
promptly adapt marketing policy.
SEO tool helps over 1,300 users create more organic traffic. In addition to standard features, BrightEdge has customizable dashboards, reporting, forecasting, and competitive and social SEO recommendations. Yosemite/Mariposa County, OnDeck, STACK, and Rocky Brand achieved high results in the SEO promotion of their sites due to this application.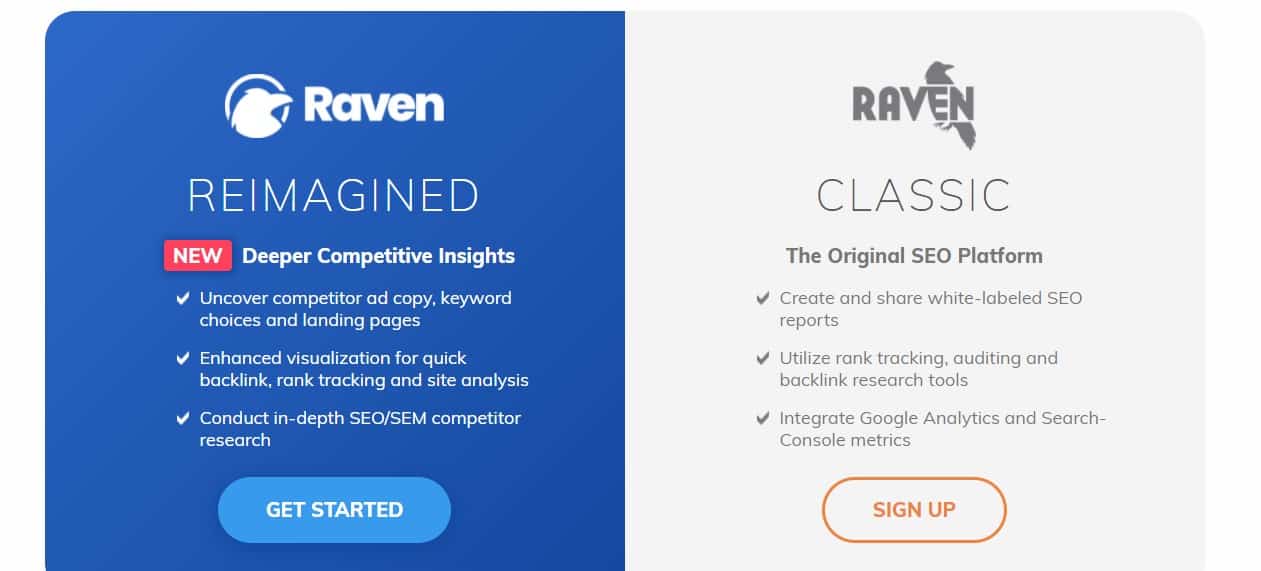 Clients (Voltage, Bear Group, Vertical Rail, and other international companies) manage and monitor their online marketing campaigns, including SEO, advertising, and social media. Raven Tools combines keyword research and link-building widgets in an intuitive user interface.
For example, Two Wheels Marketing, a boutique digital marketing agency, has used Raven Tools since 2010. As a result, they improved communication, started to spend fewer hours on reporting, and got more time for improvements.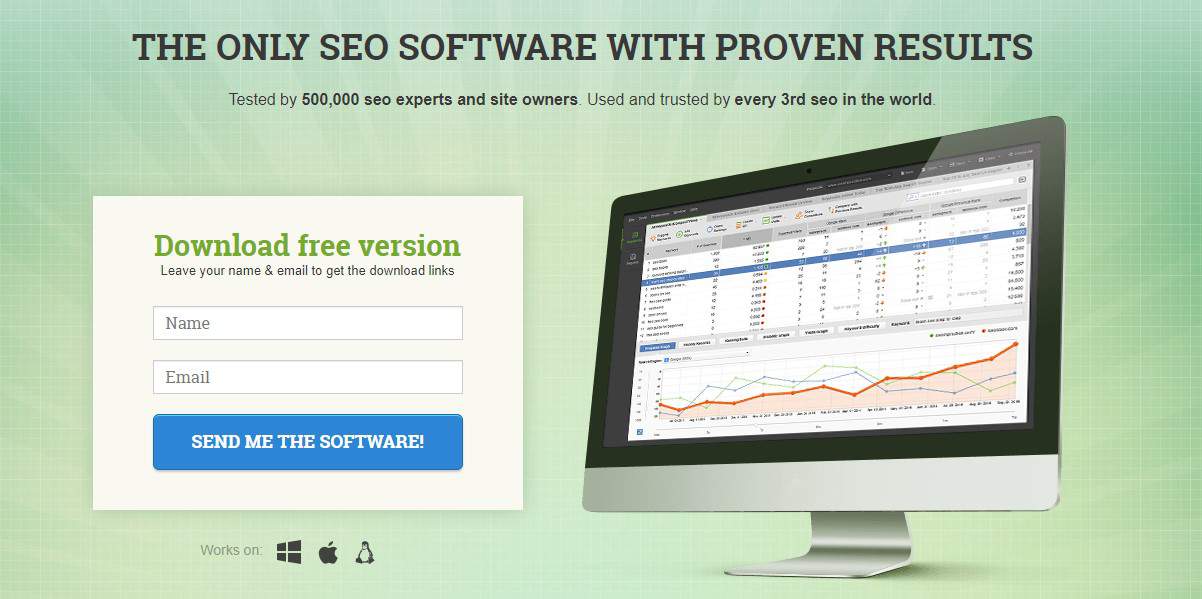 There are free (with a limited number of checks) and paid versions. Therefore, you can first try your hand or purchase the Professional or Enterprise version. The companies and freelancers who developed business cases for Digital NRG (the result is a 6-fold reduction in the cost of a lead), Matchboard (an increase in conversion by 30%), and one e-commerce site (entered the top search engines and bypassed Amazon) have chosen the second option.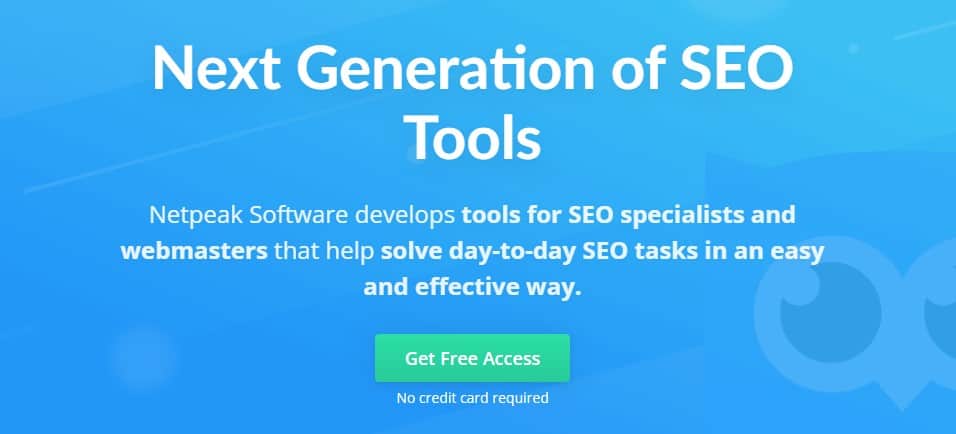 This is one of the search engine optimization SEO and marketing tools used to check texts for errors and keyword congestion, comprehensive analysis, and parsing of web platforms. This is one of the few programs compatible with Windows and installed directly on a computer or other device.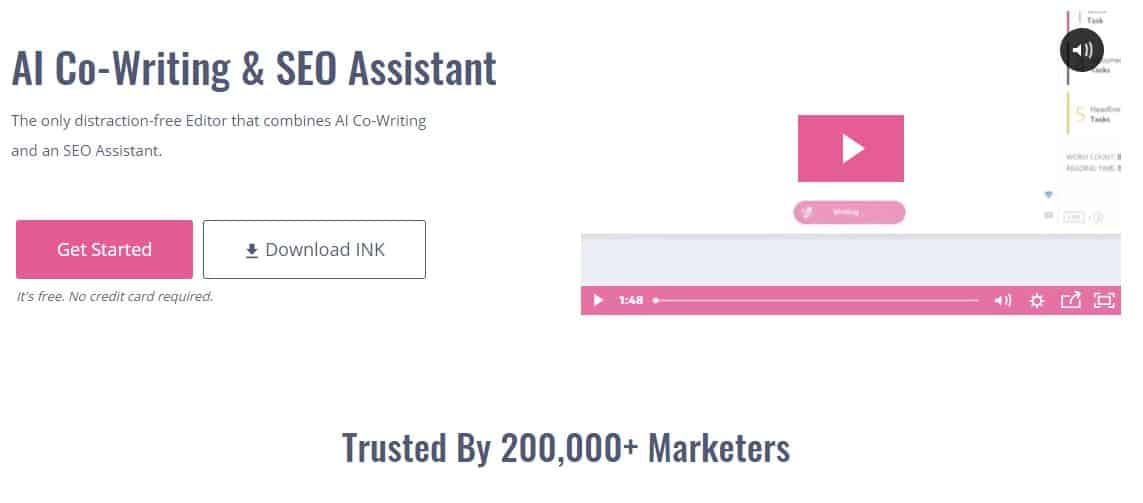 This program is a tool that combines an app for writing and an advanced SEO assistant. The INK For All user club includes various digital giants, copywriters, rewriters, and eminent freelancers. This SERP is trusted by Uber, PWC, Amazon Pay, and HubSpot since this is in one search engine optimization tool with competitor analysis.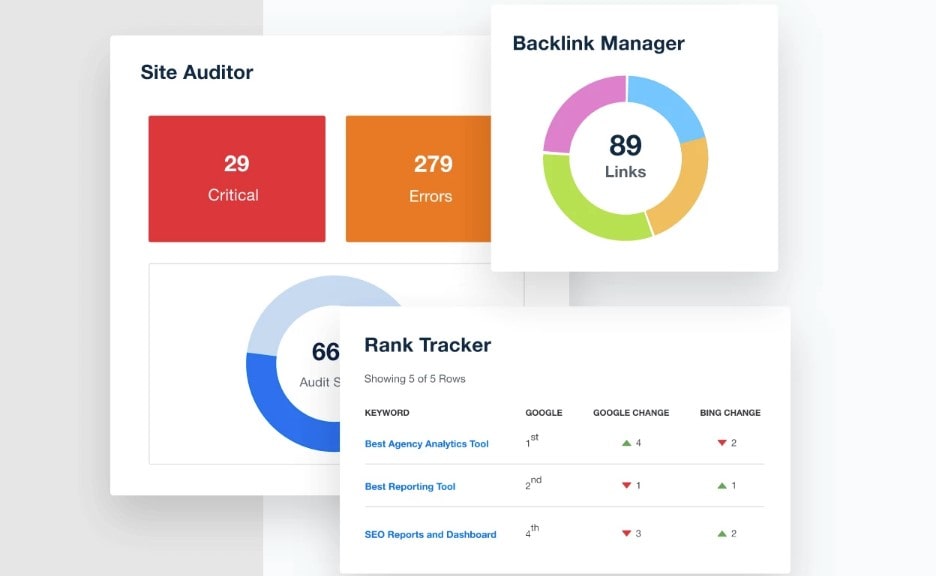 When you have multiple SEO clients, you need a tool that puts all their data under one roof for easy analysis. AgencyAnalytics is a client reporting platform used by 5,500+ agencies. With built-in SEO tools and dozens of popular SEO integrations, automatically pull your SEO metrics into live dashboards to stay on top of your daily changes. Flip them into white-labeled SEO reports in minutes!
Final Word
This is not a complete list of search engine optimization tools. But the above ten programs have established themselves as the most effective. Therefore, please choose the right one, install it, collect the statistics necessary for the analysis and go to the top.
And remember, search engine optimization isn't just about revisiting content and swapping out one word for another. It is a complex methodology requiring in-depth research and an online marketing campaign development!