Diving straight into the heart of London's bustling digital landscape, the SEO scene stands out with its vibrancy and competitiveness. Navigating this terrain demands expertise and a flair for innovation. Whether you're running an e-commerce platform selling bespoke jewelry or managing a blog dedicated to London's historic pubs, the right SEO agency can amplify your voice, boost your visibility, and ramp up your traffic. A snapshot of what we'll explore includes:
Niche-specific SEO strategies
The flair of local London agencies
Tailored solutions for diverse business models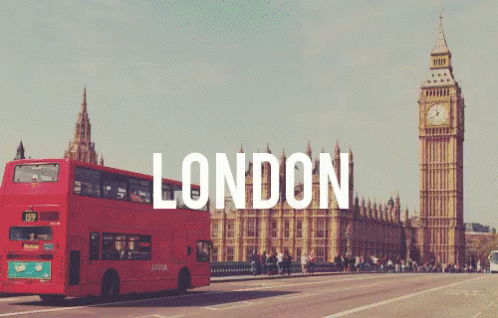 While every business craves that top spot on search results, it's the strategic, detailed approach that clinches it. 💼🚀 And if you're keen to get insights beyond agency selection, Plerdy tool emerges as an ace for SEO & UX, amplifying results and user experience. Dive deep with us as we unravel the creme de la creme of London SEO services. 🌐💡
Importance of Choosing the Right SEO Agency in London
Navigating the intricate web of London's SEO landscape demands more than surface-level knowledge. Your choice of agency shapes not just your search engine rankings but also the quality of leads, customer engagement, and, ultimately, your bottom line. Opting for a generic, one-size-fits-all service might cut it for a fleeting moment, but to etch your brand into the digital fabric, you need an agency tailored to the unique dynamics of London's diverse marketplace.
For instance, if you're in the high-stakes world of fintech, an SEO agency adept in creating buzz for fashion brands will hardly suffice. On the other hand, local eateries and boutiques require a different style of SEO—a flavor distinctly London—to capture the essence of the locale.
Key elements to sift through include:
Domain-specific expertise: Agencies that understand the unique needs and challenges of your industry.
Cultural Fluency: Those with a finger on the pulse of London's diverse audience.
Innovative Tactics: Strategies beyond mere keyword stuffing and link building; think semantic search and voice search optimization.
ROI Focus: Agencies that translate digital jargon into tangible business gains.
Selecting the ideal agency isn't merely a decision—it's a strategic move that echoes throughout your digital performance. Errors in this selection can lead to wasted budgets and misdirected efforts, drowning you in the noise rather than elevating your signal. Thus, settling for anything less than the best fit can derail your ambitions before the train even leaves the station. So, go ahead—sift, select, and set the trajectory for your digital journey in London's fiercely competitive SEO ecosystem.
What Do SEO Agencies In London Specialize In?
Specialization is the name of the game when it comes to SEO agencies in London. Given the city's bustling digital atmosphere and diverse array of businesses, these agencies focus on delivering a targeted array of services tailored to specific sectors. For instance, an agency honing its craft in the travel industry knows the ins and outs of location-based SEO, while one rooted in the fashion sector nails down visual search optimization.
Key service areas often encompass:
Local SEO: Think agencies that fine-tune strategies to capture London's unique geographical and cultural landscape.
Technical SEO: We're talking about code optimization and site speed enhancements, the under-the-hood elements that often go overlooked.
Content Marketing: Writing engaging stories and useful content.
E-commerce SEO: Implementing features like Schema markup and focusing on transactional keywords to skyrocket sales.
Moreover, London-based agencies wield an astute understanding of the city's ever-evolving digital trends, enabling them to implement real-time updates and adaptive strategies. Such an approach serves as a linchpin for companies aiming to lead rather than follow in their respective domains. For example, a tech startup in Shoreditch will benefit from an agency that gets how to leverage tech jargon for SEO, setting them apart in a sea of generic content. So, whether it's climbing the SERPs or finessing your website to offer an unbeatable user experience, London's SEO service sector brings specialized expertise that hits the nail on the head, every time.
List of Best SEO Agencies in London
Navigating the vibrant landscape of London's SEO service providers can feel like sifting through a goldmine—so much potential, but you need the right tools to strike it rich. Our curated list of "Best SEO Agencies in London" serves as your treasure map, pinpointing the gems in a sea of options. Dive into this comprehensive guide to unearth agencies that truly understand the nitty-gritty of optimizing digital real estate, without blowing smoke.

In the bustling heart of London, RBSEO emerges as a trailblazer in digital marketing, melding expertise with a relentless drive to deliver. We're not just any SEO agency; we're a beacon for businesses yearning for a substantial online footprint. Our services speak volumes:
Link Building Mastery – We pride ourselves on having the world's largest collection of 10,000+ genuine high DA 30-90+ sites. Reputable bloggers amplify our efforts, steering potent traffic your way.
Content Kings – Our gifted authors craft compelling narratives that engage without the hard sell. Regular infusion of blogs and articles ensures sustained interest and peak SEO positioning.
Tailored SEO Packages – From small businesses to corporate giants, our SEO plans cater to all. With innovative data modelling, website analysis, and keen targeting, your website won't just exist – it will excel.
RBSEO thrives on data-driven strategies. We're not here to merely tick boxes; we dive deep, analyzing not just your website, but also those of competitors. Our team meticulously organizes your website's data, ensuring it's both unique and abundant in quality. As Google favours sites that adhere to its stringent guidelines, RBSEO guarantees your platform sits comfortably within those parameters.
Our journey with you is transparent. From initial reports to hands-on SEO implementation, your progress is chronicled, showing you the leaps we've made together. Your trust isn't demanded – it's earned, as evidenced by the hundreds of satisfied clients we've served since 2005.
In this digital age, it's paramount for businesses to resonate online. With RBSEO, your business won't just navigate the vast seas of the internet – it will command them. Join hands with RBSEO and let's set the digital stage ablaze!

Boost your eCommerce and tech ventures with ESA Digital Ltd., London's premier SEO agency for funded startups and high-revenue brands. With a pedigree in Google Campus residencies and Google for Startups alumni, our award-winning team has a personal stake in your success. Leveraging top-notch SEO, growth hacks, and digital marketing, we've achieved stellar results for notable clients, including BBC Dragon's Den Brands.
Here's how we fuel your growth:
Unlock Growth Points: Specializing in $250K+ Rev eCommerce and VC-funded tech enterprises, we identify bottlenecks, optimize for maximum growth, and elevate you to a 7-figure business.
Amplify Organic Traffic: We deploy advanced SEO strategies to significantly increase your visibility in America, Britain, and Europe.
Sustainable Traffic and Orders: Our 33-Step CVJ (Customer Value Journey) Marketing Strategy ensures a steady rise in traffic and conversions.
Premium Partnerships: As Shopify partners and premium Google affiliates, we harness elite resources for your campaigns.
Case in point: Hanna Sillitoe, a BBC Dragon's Den brand, experienced an 8.8x growth in 12 months and a 4.85% average eCom conversion rate. We also achieved a 180K+ active online community for the brand across Instagram and email.
We don't just strategize; we implement. From setting up Conversion Rate Optimization (CRO) best practices to orchestrating impactful email campaigns, every action is geared for results. Your Revenue Growth Roadmap, complete with a Traffic Audit, is just a 30-min free call away. Opt for ESA Digital Ltd.—where ambitions meet execution.

Sift through the noise of digital marketing with Genie Crawl, the London-based agency that cuts straight to the chase. Specializing in online digital marketing, this agency is your go-to for scaling your brand. Genie Crawl flexes its expertise with a range of services that deliver ROI—Search Engine Optimization, Pay Per Click Management, Website Development, and more. Your investment is guaranteed to be affordable, commitment-free, and results-driven.
Why Choose Genie Crawl
Bespoke SEO Strategies: Tailored solutions in niches like healthcare, e-commerce, and local businesses. Say goodbye to one-size-fits-all.
Pay-Per-Click Wizardry: Maximize ROI with highly targeted Google Ads, ideal for those in retail or professional services.
Web Development Mastery: Custom, user-friendly sites that not only represent your brand but also convert visitors into sales.
Online Reputation Management: Navigate the intricacies of brand perception in sectors like hospitality or public services.
Genie Crawl's team exudes commitment and integrity. With a wealth of experience in digital marketing, the agency thrives on creating long-lasting partnerships with its clients. Month-to-month plans offer unrivaled flexibility, making it easy for businesses of all budgets to onboard. What's more, Genie Crawl's results are so consistently compelling that they hardly need contracts to keep clients around. Obtain your free site analysis and online quote today—Genie Crawl is the agency you've been waiting for.

In the buzzing digital ecosystem, standing out can be a Herculean task. Enter Pearl Lemon, an award-winning SEO agency based in London, with the prowess to amplify your online impact. We promise to double your organic traffic in 180 days, a bold claim validated by our track record and cutting-edge SEO strategies.
Core Expertise Areas:
Local SEO: Ace the local search game; we employ innovative local ranking techniques to enhance your organic visibility and funnel in more local business.
Technical SEO: Weed out on-site hurdles affecting search engine crawlers. We ensure smooth, uninhibited organic growth.
E-Commerce SEO: Consistent, high-quality traffic without a premium price tag? Yes, that's right! We specialize in e-commerce strategies that draw customers right to your digital doorstep.
International SEO: Tapping into a global audience? We optimize your site to resonate across borders and cultures.
Recognized by industry platforms like Clutch, Design Rush, and Agency Spotter, we are an SEO powerhouse that practices what we preach. Unlike one-size-fits-all solutions, our services are bespoke, built on a foundation of discovery calls, comprehensive audits, and data-driven strategies. Our SEO services dovetail seamlessly with your unique brand needs, delivering you the excellence you seek.
Our founder, Deepak Shukla, is a Fulham-based SEO consultant with a diverse professional background and international exposure. His strategic insights have steered campaigns not just in London, but also in international markets, including the United States, the United Kingdom, Germany, Malta, and more. Partnering with Pearl Lemon means embracing success. Because we don't just promise results, we deliver them.

Step aside for Loud Mouth Media—the titan of digital performance marketing! Operating from strategic hubs in Belfast, Dublin, London, and Glasgow, we proudly represent the elite 3% of Google Premier Partners in the UK. When it comes to boosting your ROI, our dynamic squad employs a digital strategy that homes in on the channels that align with your goals. Let's get granular:
Search Campaigns: Crafted to seize the attention of high-intent audiences.
Display Initiatives: Implement innovative targeting to ignite large-scale brand awareness.
Ecommerce Solutions: Tailor-made strategies to rev up the growth of your online storefront.
Social Advertising: Think growth, awareness, and engagement—all wrapped in data-backed campaigns.
SEO: Sharpen your website to capture organic search traffic with laser-focused keywords.
Conversion Rate Optimisation (CRO): It's all about quality conversions, people!
GA4 Migration & Training: Wave goodbye to Universal Analytics and embrace the future.
Programmatic Advertising: Automation meets strategy—seamlessly integrate your brand into digital landscapes.
And how do we gauge our triumphs? Our SEO strategies yield increases in organic traffic, conversions, and rankings, expanding your keyword pools and driving sustainable growth. Opt for Loud Mouth Media, and let's roll out award-winning projects that push the boundaries of digital marketing excellence. Armed with an essentials audit free of charge, we're ready to help you innovate, grow, and dominate.

Welcome to Creative Brand Design, your trusted partner in crafting high-performance digital experiences. Rooted in the bustling heart of London, we bring to the table a blend of impeccable web design, robust SEO optimization, and transformative marketing strategies. What sets us apart?
Tailor-Made Web Experiences: Bid goodbye to templates. Our UK-based team creates bespoke web designs that don't just meet but exceed your unique business requirements.
Interactivity is Key: Our seasoned developers integrate interactive elements that enhance user engagement—think Canvas elements, Lottie.js, and WebGL technologies.
SEO Built-in: We embed SEO strategies right from the get-go, guaranteeing your site is search-engine ready at launch.
Data-Driven Marketing: As a certified Google Partner, we translate valuable insights from Google Analytics into revenue-generating tactics.
From the retail sector to high-tech enterprises, we've delivered digital solutions that offer an impactful ROI. For instance, we revitalized the e-commerce platform of a London-based fashion retailer. By overhauling their UI/UX design and employing advanced SEO techniques, we propelled their organic traffic value into the seven-figure range.
We know one size doesn't fit all. Whether it's fine-tuning SEO for your niche market or setting up an e-commerce store integrated with seamless payment options like Apple Pay, our multi-disciplined team covers it all.
Hosting Solutions? We've got you covered with Amazon S3 backups and 24×7 UK support. From graphics that resonate with your audience to social media integration via API coding, we bring every digital facet into a unified, efficient strategy.
So, leap into a transformative digital journey with Creative Brand Design. Where innovation meets excellence, that's where you'll find us.

At Bird, we're not just another digital agency in the UK—we're the award-winning nexus where creativity converges with cutting-edge SEO tactics. With offices in London and across the globe, we offer a kaleidoscope of digital services that usher brands into the digital forefront. Allow us to unfurl our capabilities:
Digital Marketing: Expand your reach, zero in on your ideal customer base, and pump up your ROI with our data-informed strategies.
Web Services: We fashion custom websites that are more than pretty pages—they're dynamic, user-friendly platforms built for performance.
Creative Suite: From capturing eyeballs with jaw-dropping visuals to designing UI that users love, we amplify your brand's voice in a noisy digital ecosystem.
Specialized Niches? We Excel There, Too.
E-commerce: Imagine your product pages finely tuned to be irresistible to both search engines and consumers.
Local Businesses: Visibility in local searches? Done. More foot traffic for your brick-and-mortar establishment? Consider it sorted.
Enterprise Level: We're capable of scaling your SEO efforts, taking into account your organisation's complexities and distinct objectives.
Bird's accolades—Clutch Top Digital Agency and Good Firms Top Digital Agencies to name a few—are testament to our unparalleled competency in SEO and digital marketing. We also lead in various UK locations, including SEO offerings in London, Essex, and Glasgow. Navigate the digital terrain with Bird—your trusty, results-driven guide.

Elevate your brand's online performance with SEO.London by Lukasz Zelezny, the leading SEO agency in the heart of London. This isn't just another service; it's a comprehensive marketing solution for businesses seeking measurable results. Lukasz Zelezny is not your run-of-the-mill SEO consultant; he's a top 10 UK social media influencer, a UK Search Awards judge, and a former director of organic performance at ZPG.
What sets us apart:
Comprehensive Organic Growth Strategies: Refined over 20 years to maximize your visibility.
Industry-spanning Expertise: From eCommerce to SaaS, tourism to law, our portfolio is diverse.
High-profile Clientele: Brands like uSwitch.com, Zoopla.co.uk, and Prime Location have trusted our agency.
We dive deep into your market, employing precise strategies that make your website irresistible to search engines. In the realm of SEO, one-size-fits-all doesn't cut it. That's why we specialize in custom solutions for varied industries—be it travel and tourism, law, or eCommerce. You don't have to take our word for it; Forbes, SEMRush, and Brand24 have featured our cutting-edge approaches.
We've also worked across niches:
Price Comparison Sites: Optimizing for complex algorithms, we've amplified visibility for giants like uSwitch.
Travel & Tourism: Working with Fleetway Travel, we've driven customer engagement through keyword optimization and strategic backlinking.
Law: Case studies reveal double-digit growth in organic traffic for legal firms.
In the fast-paced digital landscape, stagnation is your biggest enemy. Lukasz Zelezny keeps you ahead with strategies that evolve in real-time, adapting to market trends and search engine algorithms. With a track record of enhancing organic growth, visibility, and customer engagement for major brands, SEO.London is the agency to beat. This is your opportunity to work with an SEO powerhouse; it's more than service—it's your marketing future redefined.
Located in the bustling center of London, Fat Cow Media excels as an award-winning web design and SEO agency. This isn't just a place where websites get a fresh coat of paint; we engineer digital solutions to resonate with your audience, amplify your brand, and accelerate business growth. Forget cookie-cutter approaches; we offer custom-tailored strategies to make your digital landscape fertile for conversions and customer engagement.
Core Services Unveiled
Website Design: Think of sleek, user-friendly interfaces optimized for both eyes and clicks. Fat Cow Media crafts digital masterpieces, shaping fantastic user journeys to retain customer attention.
SEO Services: We dive deep into technical SEO audits, backlink generation, and penalty recovery. Our eagle-eyed team spots opportunities for SEO optimization as if it were second nature.
Marketing: Beyond PPC, we stretch into holistic digital marketing strategies that encompass everything from branding to targeted content creation.
Branding: Concept logo design or an entire branding package, we have the artistic flair and market acumen to turn your brand into an icon.
Case in Point: Fat Cow Media delivered rapid online visibility for Caroline Victoria London within six months, drawing universal praise for speed and professionalism. Our collaboration with educational establishments like Education South West demonstrates our versatility, successfully penetrating niche sectors.
What sets us apart isn't just our comprehensive suite of services—it's our meticulous attention to detail. Fat Cow Media doesn't just walk the talk; we sprint it, leaving no stone unturned in our quest to elevate your business into the digital limelight. Welcome to where sublime design meets robust functionality; welcome to Fat Cow Media.

Capture lightning in a bottle with GLO – Generate Leads Online, the epitome of excellence in data-driven digital marketing and SEO web design. Based in London, this multi-award-winning agency specializes in amplifying your business's voice in the digital landscape. Forget one-size-fits-all; GLO crafts bespoke, insight-driven solutions attuned to your business goals, target audience, and industry nuances.
Highlights:
Over 10,000 Leads Generated: Whether you're in eCommerce, real estate, or tech, these leads are not just numbers—they're potential customers screened for quality.
70+ 5-Star Google Reviews: Peer-reviewed excellence underscores their credibility.
8+ Awards: Recognitions from Clutch and Suffolk Business Awards among others speak for the agency's proficiency.
Here's what makes them stand out:
Certified Prowess: Triple certifications from world-leading platforms and a longstanding partnership with Google ensure best practices are more than just a buzzword here.
Tailored Strategies: From SEO to social media, all the way to lead generation and email marketing—every strategy is custom-made to fit your unique business needs.
Analytics & Reporting: Empirical data guides every decision, promising constant optimization and tangible ROI.
From Fortune 500 companies to agile start-ups, GLO works as an extended arm of your business. They combine elements like SEO, Google Ads, and LinkedIn Automation to carve out effective marketing campaigns. Every solution is data-backed, tried-and-true, and fine-tuned to achieve maximum results—every single time. Your road to digital brilliance begins with GLO.

In the bustling digital marketplace, BoostRoas emerges as an award-winning agency, specializing in delivering tailored SEO and marketing solutions. Based in London, our seasoned experts have gained trust from over 200 businesses across diverse sectors—E-commerce, B2B, and Startups.
Why we stand out:
E-commerce Expertise: From Shopify stores to large online retail chains, we revamp your website to dominate search engine rankings, driving increased conversions.
B2B Brilliance: Rely on data-backed strategies to propel your B2B marketing to unrivaled success.
Startup Success: Great ideas deserve great execution. Our meticulous planning ensures startups cut through the noise and reach their ideal end-user.
Our modus operandi encapsulates the BoostMethodology—a foolproof strategy tailored to your specific KPIs and goals. We kick off with KPI & Goal Determination, followed by laser-focused project planning. Our transparent reporting via Slack and Google Datastudio keeps you in the loop at all times. Working on sub-tasks guarantees swift project execution and stellar results.
Why waste time when you could be capitalizing on unmatched SEO and digital marketing prowess? BoostRoas offers not just services but scalable growth strategies fine-tuned to your business needs. Choose from a range of service packages including Project Basis, Seasonal Staffing, or Building a full-scale Growth Team, all impeccably executed to drive unprecedented ROI.
Take the first step in your digital evolution with BoostRoas—because average just won't cut it.

Step into the fast lane with Right Symbol, your ultimate partner for data-driven revenue marketing. We are a tech-enabled digital solutions provider based in London, offering a full suite of tailored services—from branding to technology and round-the-clock support. Not just any agency, we are committed to driving real business results.
What sets us apart?
Industry Expertise: Be it healthcare, retail, or e-commerce, our targeted solutions span diverse niches.
Full-Scale Marketing: Our 50+ digital experts harness SEO, PPC, and more to drive qualified leads.
One-Stop Service: With 10+ years of experience and 300+ stellar reviews, we handle everything from SEO Audits to full-funnel ROI tracking.
Client-Centric: Free consultation calls and custom strategies, all geared to fuel innovation and digital success.
Streamline your sales pipeline with advanced automations or ramp up your event tracking for complex lead processes; our team has you covered. By leveraging first-party data activation and ROI tracking, we demystify your marketing data and turbocharge conversions. Reclaim your workday, grow your bottom line, and elevate your marketing ROI by up to 20% with our all-in-one revenue marketing platform. Ready to drive real results? Step up with Right Symbol.

Elevate your brand with Minty Digital, the go-to SEO and Content Marketing Agency based in London. Renowned for designing organic search campaigns, Minty Digital turns web clicks into conversions, amplifies brand authority, and fosters enduring connections with your audience. From Travel and Leisure to Lifestyle brands, Minty Digital is the agency behind the campaigns you admire.
Here's why we outperform:
Expertise in Diverse Niches: Whether it's optimizing Unforgettable Travel Company's adventure bookings or boosting Nebeus's financial services, our strategies are never cookie-cutter.
Data-Driven: Minty Digital employs a rigorous, data-led approach, eliminating guesswork to maximize your ROI.
User-Centric: We're adept at leveraging User-Generated Content (UGC), ensuring your campaigns resonate with your audience.
Global Reach: Not just confined to London, we bring international flair to your SEO strategies, ensuring you resonate on a global scale.
Our dedicated team is always an email or Zoom call away. Expect straightforward, jargon-free communication, precise KPIs, and campaigns that set your brand apart. We don't play around with your budget; every penny is allocated to techniques that are hot in the market, backed by data and extensive research. Trusted by both industry giants and emerging brands, Minty Digital takes pride in building campaigns that not only convert but also win accolades.
From Technical SEO and E-commerce SEO to elaborate Content Strategies and Outreach, we cover all your SEO needs under one roof. Don't just go by what we say—our portfolio speaks volumes about the high-caliber work we deliver. Choose Minty Digital to navigate the ever-changing landscape of digital marketing. You're not just hiring an agency; you're partnering with a team that makes your brand's success its own.
Conclusion about Best SEO Agencies in London
Sifting through the myriad of SEO agencies in London might seem like a daunting task. But rest assured, we've streamlined the process for you, narrowing down the industry's heavy-hitters. 🌟 From stellar content marketing strategies to top-tier backlinking services—our curated list encompasses the crème de la crème. Whether you're in the finance, automotive, or wellness sectors, these agencies wield the expertise you've been craving.
Key Areas of Focus:
Local and national SEO 📍
Mobile optimization 📱
Analytics and metrics 📊
A fitting end to your quest for London's SEO elite would be a quick visit to Plerdy—your go-to platform for comprehensive SEO & UX analysis. With real-time metrics and thorough video tutorials, consider it your indispensable companion for dominating digital terrains. Seal the deal with Plerdy and get that much closer to your brand's zenith. 🚀
Remember, SEO isn't just about algorithms and keywords; it's about carving out a digital imprint that resonates with both search engines and real humans. So, dive into our list, and let the real transformation begin! 🌈