Navigating the vast landscape of SEO in Toronto can feel like traversing through a dense forest – but fear not! We've zoned in on the cream of the crop, highlighting the top 15 SEO agencies in this bustling city. 🌆
These are just a taste of the specialties the selected agencies boast. For those in the ecommerce niche, imagine boosting your store's visibility with razor-sharp keyword strategies. Picture a local Toronto cafe – caffeine lovers easily finding their next brew spot, thanks to geo-targeted optimizations. 📈☕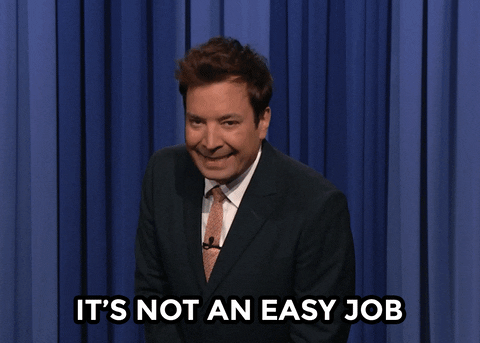 While each agency boasts its flair, they all share a dedication to pushing boundaries and delivering tangible results. Dive into our detailed breakdown and discover the agency that resonates with your brand's aspirations. And, as a cherry on top, elevate your SEO & UX game by harnessing the power of Plerdy tool – an unmatched asset in your digital toolkit. Dive in and embark on your journey to digital dominance! 🚀🔥
Brief Explanation of What SEO is
In the bustling digital metropolis of Toronto, SEO serves as the fuel that powers the engines of online visibility. Abbreviated from Search Engine Optimization, SEO orchestrates a multifaceted dance of algorithms, keywords, and user experience to position your website favorably in search engine rankings. Think of it as the backstage choreography that propels your site into the spotlight, capturing clicks and driving organic traffic.
Examples Across Niches:
E-Commerce: Elevate product listings with keyword optimization to corner the market on, say, "sustainable winter boots Toronto."
Local Restaurants: Integrate localized keywords and Google My Business to become the top sushi joint in the 6ix.
Professional Services: Law firms, financial consultants, and health professionals can enhance organic reach through strategic content focusing on niche-specific jargon and key questions their clientele are typing into search bars.
Intricacies that Matter:
Meta Descriptions: These brief snippets impact click-through rates by offering a succinct preview of the content.
Mobile Responsiveness: Google prioritizes sites that offer seamless experiences on mobile devices.
Backlinks: High-quality, relevant backlinks serve as endorsements, enhancing your site's credibility and ranking.
Loading Speed: The faster your page loads, the better it is for user experience and, by extension, your SEO standing.
Far from one-dimensional, SEO unfolds as a blend of science and art. In Toronto, where competition thrives across all sectors, employing a nimble, forward-thinking SEO agency makes all the difference. Dive into this transformative digital process to unlock unparalleled growth and revenue. The goal is straightforward: optimize to maximize, from the first click to lasting consumer loyalty.
Importance of SEO for Businesses in Toronto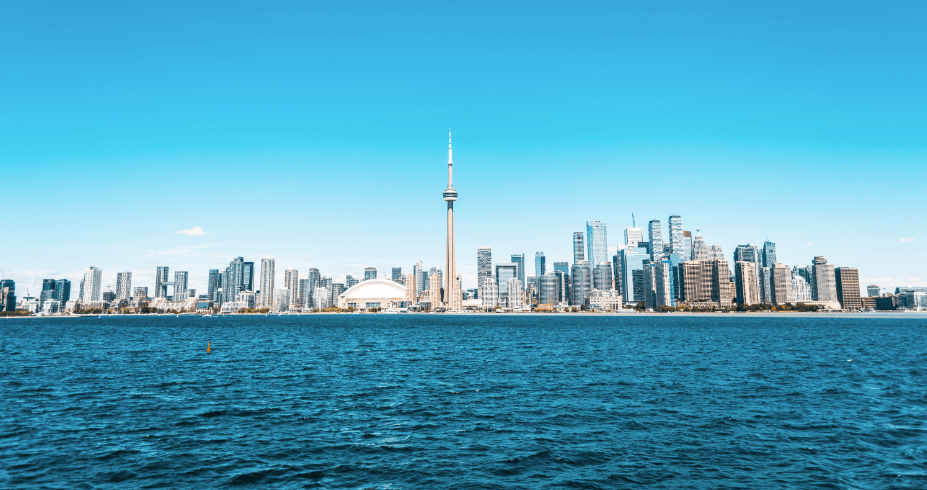 In the heartbeat of Toronto's dynamic market, SEO isn't a luxury—it's a vital organ for your business. From skyrocketing your brand's visibility to igniting customer engagement, the impact of a well-executed SEO strategy reverberates through your entire operation. The strategy breathes life into your website, converting it from a static digital brochure to a bustling marketplace or a hub of information.
Niche Examples:
Real Estate Agencies: Optimize property listings and neighborhood guides to capture those eager to invest in Toronto's diverse districts.
Fitness Centers: Leverage seasonal keywords and fitness trends to become the go-to hub for summer fitness regimens or winter wellness plans.
Tech Startups: Craft compelling case studies and white papers saturated with industry keywords to attract potential investors and clientele.
Core Pillars:
User Experience: Seamless site navigation leads to longer site visits and lower bounce rates.
Keyword Optimization: Strategic insertion of relevant keywords makes your content discoverable and compelling.
Local SEO: Google My Business listings and localized keywords put your business on the map—quite literally.
Quality Content: Engaging and informative content establishes authority, encourages social shares, and attracts valuable backlinks.
By aligning with a Toronto SEO agency attuned to the city's unique business landscape, you'll gain a razor-sharp competitive edge. The endgame transcends mere clicks and website visits. We're talking about engendering brand loyalty, boosting consumer trust, and, yes, ramping up that all-important revenue. SEO doesn't merely level the playing field; it builds an entirely different league where your business is the reigning champ.
List of 15 Top SEO Agencies in Toronto
In the busy Toronto SEO environment, we've selected the best agencies to make your life easier. With each agency bringing its unique flavor to the table, you're spoilt for choice in finding the perfect fit for your brand's digital ambitions. It's a gold mine for those itching to harness the vibrant energy of Toronto's SEO expertise. 🌆🚀🔥

In the bustling digital marketplace of Toronto, Straight North emerges as a titan in the industry—offering a broad spectrum of digital marketing services from SEO to creative design. This agency doesn't merely dabble in multiple services; it dominates them. With 25+ years of experience, this U.S.-based firm has garnered accolades and trust, evident from their broad client base that stretches from local startups to enterprise giants.
Key Strengths:
Holistic SEO Approach: The agency knows the art and science of SEO down to the tiniest algorithmic detail. They're wizards in link acquisition, armed with compelling copy that keeps users engaged and algorithms satisfied.
Paid Advertising Prowess: Straight North runs a tight ship when it comes to PPC. They work the levers of search, shopping, and social advertising to yield a bumper harvest—be it leads, brand recognition, or ROI.
Web Craftsmanship: Here, websites aren't just designed; they're engineered for lead generation. The team covers all facets of web development—UI/UX, SEO integration, and copywriting.
Creative Spark: Their in-house creative team takes a brand's storytelling to the next level—be it through persuasive brochures, striking photography, or engaging videos.
When you opt for an SEO agency in Toronto Straight North, you're not just another client in the roster. They customize their robust suite of online marketing tools to align with your specific business goals. The philosophy is simple but powerful: Make Every Click Count®.
With a focus on transparency, collaboration, and results, the agency caters to B2B and B2C organizations with unparalleled professionalism. Whether you're in the tech sector or run a quaint café in Toronto, Straight North ensures your digital journey heads in only one direction—upwards.
SEO Agency in Toronto: SmartSites

In the competitive landscape of digital marketing, SmartSites stands out as an award-winning agency with an unwavering focus on performance and results. This New Jersey-based powerhouse, with an expanding global clientele, has earned numerous prestigious accolades, such as Google Premier Partner 2023 and BBB A+ rating, underscoring their commitment to excellence.
Unique Value Propositions:
SEO Mastery: They don't just tweak your SEO; they transform it. Whether it's for retail, medical, or B2B sectors, their strategies are engineered to propel your organic reach into the stratosphere. Take their stats for Intra Home Systems—532% spike in total site traffic; it's a testament to their prowess.
PPC Impact: When you entrust your paid campaigns to SmartSites, expect a laser-focused approach that puts your brand where it matters most—right before the eyes of potential customers.
Multi-Channel Approach: From Email & SMS to social media marketing, they exploit every avenue to amplify your brand. Expect a full-throttle campaign that covers all bases.
Client-Centric Approach: With a remarkable 97% satisfaction rate in Dun & Bradstreet's quality of service assessment, it's evident that they deliver far beyond client expectations.
Founded by the visionary Melen brothers, SmartSites has rocketed to success since its inception in 2011. More than just digital marketers, they're architects of your online success, devoted to exceeding performance metrics across the board—whether that's a 375% rise in leads, like Air Duct Brothers experienced, or a 652% surge in total site traffic like Velocity Moving.
Opting for an SEO agency in Toronto SmartSites isn't merely a choice; it's an investment in unmatched digital craftsmanship. With their team of 100+ digital experts, this is the agency that not only promises results but consistently delivers them—making SmartSites a name synonymous with digital marketing excellence.

In the bustling hub of Toronto's digital marketing arena, Intero Digital holds its ground as an amplifying force for businesses eyeing exponential growth. With more than two decades of in-the-trenches experience, Intero Digital has mastered the art of full-funnel digital marketing, becoming a one-stop sanctuary for brands striving for cohesive, end-to-end solutions.
What Sets Them Apart:
Full-Funnel Mastery: From igniting brand awareness to driving revenue, Intero Digital crafts strategies that engage customers at every stage of their journey.
Tech-Driven Edge: Leverage patented, state-of-the-art technology that sets you a cut above the competition.
Extended Marketing Muscle: Consider their seasoned team of experts as an agile extension of your own marketing arm.
Enduring Partnerships: The agency values longevity in client relations, manifested in their unwavering commitment to helping your business flourish.
SEO agency in Toronto Intero Digital has stories of transformation that sound almost mythical. Take Blackbaud, for example—within a span of two years, they skyrocketed their rankings and pumped in an additional $22 million in revenue. Or consider Software AG, who sought consistent growth and found a steadfast digital ally in Intero.
No challenge or objective seems too lofty. Intero Digital can help you dominate Toronto SEO ranks or grow your brand through complex media buying tactics.
With a suite that includes everything from Amazon Marketing to Influencer Outreach, Intero Digital offers an array of services aimed at both scalability and impact. So if you're on the hunt for a digital marketing partner who can offer more than just isolated services, look no further—Intero Digital is geared to deliver precisely that: amplified results that go beyond the ordinary.

In the buzzing digital landscape of Toronto, Thrive Internet Marketing Agency emerges as a powerhouse for those businesses aiming to boost their ROI beyond mere metrics. Thrive, a leading digital marketing company since 2005, offers SEO, PPC, Amazon optimization, CRO, and more. This multidisciplinary approach makes Thrive a trusted name, transcending the tag of just another SEO agency.
Thrive's Unique Strengths:
Results-Oriented: Forget vanity metrics; Thrive zeros in on performance-driven strategies that bring tangible growth.
Ethical Practices: Honesty and integrity set the groundwork for their business ethics—no shortcuts or one-size-fits-all methods.
Client-Centric: Unlike agencies that talk the talk, Thrive walks the walk when it comes to maintaining a focus on client needs.
Skilled Team: With years of hands-on experience, Thrive's specialists showcase a robust skill set across the marketing spectrum.
Thrive boasts a strategic focus that others often overlook: honest, white-hat SEO strategies combined with a personalized approach. With Thrive, your website becomes more than just another online brochure. It turns into a high-conversion tool finely tuned to attract qualified leads.
Thrive's suite of services incorporates a complementary range of digital activities. From website design that stands out to a PPC campaign that utilizes each dollar for optimal performance, Thrive ensures that your marketing investment returns multiples. Case studies highlight businesses that have not just grown but thrived under their tutelage. Toronto SEO service Thrive provides more than SEO expertise—it's a strategic partner dedicated to elevating your brand in Toronto and beyond.

In the bustling heart of Toronto's digital marketing industry, ThatWare LLP stakes its claim with an unorthodox yet electrifying approach. By harnessing the robust capabilities of Artificial Intelligence and Data Science, ThatWare revolutionizes the SEO landscape—fostering an innovative domain that integrates intelligent guidance into its strategies.
Key Highlights:
AI-Powered SEO: Going beyond traditional on-site optimization, backlink building, and content creation, ThatWare employs 83 proprietary AI algorithms that discern not just your site but also competitors and the Google algorithm.
Astounding Metrics: Garnering 4,638,120 qualified leads and generating an eye-popping $93,757,480 revenue via SEO is no small feat.
Industry Recognition: The agency boasts accolades from esteemed organizations such as Forbes, Times of India, and Clutch, setting it apart as a trailblazer in AI-based SEO.
While typical agencies might take a paint-by-numbers approach to SEO, ThatWare flips the script. Instead of treating Google's algorithm as an inscrutable labyrinth, the agency employs its AI technology to decipher it, giving clients a bespoke, precise roadmap for domination on search engine results pages. This AI-centric tactic ushers in faster SERP improvements, nimbly adapts to Google's frequent algorithm tweaks, and enhances the customer journey, optimizing user experience for increased ROI.
The promise an SEO agency in Toronto ThatWare offers is no fluff—it's hard, data-backed success. Their staggering 95% client retention rate speaks volumes, underscoring the efficacy of their AI-powered solutions. Suffice it to say, ThatWare LLP isn't just another SEO agency; it's the vanguard of intelligent, data-driven search engine optimization.
SEO Agency in Toronto: Seoplus+

Nestled in the digital hub of Toronto, seoplus+ emerges as a paragon of collaborative and transparent SEO services. This agency has built a repertoire that extends far beyond mere buzzwords; they're true artisans in the SEO arena.
Noteworthy Elements:
Award-Winning Strategy: Clinching the title for the Best Canadian PPC Campaign at the 2022 Global Search Awards attests to their prowess.
Custom-Tailored Solutions: Whether it's ROI-focused paid ads or e-commerce conversions, seoplus+ configures its processes to align seamlessly with your business objectives.
Comprehensive Suite: The agency is not just about SEO; they extend their excellence into paid ads management, content creation, web design & development, digital PR, and even short-form video content for platforms like TikTok and Instagram Reels.
Toronto SEO agency Seoplus+ doesn't produce generic answers. They collaborate with clients to create flexible digital strategies that keep you ahead. Trust in their methods is backed by rock-solid metrics, as they specialize in converting potential customers into loyal brand advocates, ensuring that your site doesn't just attract eyeballs—it seals the deal.
The agency's transparency isn't just a marketing gimmick. When you collaborate with seoplus+, you're not kept in the dark. Your SEO journey is mapped out in meticulous detail, right from discovery and keyword research to competitive analysis and technical optimization. This robust, proactive strategy ensures you're not just visible but effectively dominating the digital stage.
Their superlative client reviews, with 4.9/5 ratings across multiple platforms, underline their capacity to exceed expectations. Add to that, a partnership roster with tech giants like Google and Shopify, and it's clear: seoplus+ is where strategies morph into measurable success.
In the bustling digital landscape of Toronto, Ignite Digital offers more than just an edge—it provides a veritable blueprint for online marketing success. This agency manifests its expertise in everything from SEO to web design, paid advertising, and beyond. They've fine-tuned their strategies over a decade, gaining a stellar reputation for consistently delivering positive ROI to over 200 clients.
Distinguishing Features:
Bullet-Proof SEO: Acknowledged as their superpower, their SEO strategies are meticulously crafted and anchored in extensive pre-research and weekly check-ins.
Custom Tailored Campaigns: Specific SEO, paid ads, and web design services that are adapted to the unique needs of your business.
Highly Effective Ad Campaigns: Beyond SEO, they establish, monitor, and optimize paid ad campaigns across various platforms using high-end industry tools and AI.
AI-Backed Campaign Planning: From keyword research to landing page creation, everything is backed by the latest AI technologies and digital marketing expertise.
Working with SEO agency in Toronto Ignite Digital is akin to unlocking a competitive advantage. With a committed account manager at your side, you receive detailed monthly reports that track changes and identify new opportunities for growth. Their comprehensive approach extends from On-Page SEO strategies like keyword selection and title tag optimization, to Off-Page SEO plans including link building and content marketing.
Suffice it to say, Ignite Digital is a total package—your one-stop-shop for driving web traffic, boosting brand recognition, and scaling performance. With this agency, your brand doesn't just compete; it dominates.

In the bustling sphere of Toronto's digital marketing, Local SEO Search doesn't just make promises—they deliver results. As a reliable partner in SEO and digital marketing for over a decade, this Toronto-based agency has been instrumental in fueling the growth of small and medium-sized businesses not just in Toronto, but also across Canada and the United States.
Key Offerings:
Qualified Leads Galore: Your voicemail and email will never feel neglected. Local SEO Search ensures you're flush with high-quality inquiries that convert into business.
Expert In-House Team: With over 50 years of collective experience, the in-house experts in Toronto focus on home-grown, tailored strategies, rather than outsourcing.
Full Spectrum Service: From web design to content creation and authority building, they offer a comprehensive suite of services.
Measurable ROI: Return on investment isn't a buzzword here—it's a commitment. The agency prioritizes delivering quantifiable, impactful results.
SEO agency in Toronto Local SEO Search takes a tailored approach, initiating the relationship with a free consultation valued at $999. This session allows them to gauge your current digital footing and chart out a bespoke plan that aligns with your budget and objectives.
At the heart of their strategy is a thorough five-step process that starts with understanding your current ranking and culminates in continuous ROI tracking. They harness potent local keywords to propel your business into Google's local pack—a prime digital real estate. They pivot and adapt their strategies in real-time to ensure optimum impact, making sure your online clout is not just established but continually fortified.
Simply put, Local SEO Search is more than a Toronto SEO agency; it's your strategic partner for sustainable business growth.

Revolutionize your digital traction with Online Marketing Gurus—the quintessential nexus for SEO and digital brilliance in the United States. What sets them apart in a saturated market? Their unwavering commitment to "Evidence, Not Opinion," a mantra that's far from lip service. Bolstered by Gurulytics, their proprietary analytics platform, the agency has dispelled the fog of vague metrics, delivering clarity through transparent, fact-based outcomes.
Why Partner with Online Marketing Gurus:
Concrete ROI: They trade in real revenue results, shunning the nebulous benchmarks like mere clicks and follows.
Multichannel Mastery: Say goodbye to single-faceted campaigns. They leverage a robust mix of SEO, PPC, and social media strategies for multichannel impact.
Tailored Approaches: Toronto SEO agency Seoplus+ doesn't answer generically. They help clients develop adaptable digital strategies to stay ahead.
In the race to digital supremacy, complacency is the adversary. SEO agency in Toronto Online Marketing Gurus understands that staying at the top of Google rankings isn't a one-off achievement—it's an ongoing endeavor. And that's exactly what they pledge: long-lasting performance, keeping you not just ahead, but miles away from the competition.
So, whether you're in eCommerce or run a quaint brick-and-mortar shop, this agency scales its premium SEO offerings to match your unique objectives. With a stellar reputation validated by 500+ five-star reviews and an arsenal of impactful case studies, they're not just any agency—they're your ticket to online domination.
SEO Agency in Toronto: Searchbloom
Elevate your digital strategy with Searchbloom—a standout SEO agency in Toronto that redefines the scope of partnership and results. This agency doesn't just aim to be another vendor; they aspire to be an extension of your team. Their focus on "Partners, Not Clients" carves a distinctive path in a saturated industry, turning transactional engagements into dynamic, lasting relationships.
What Sets an SEO agency in Toronto Searchbloom Apart:
Data-Driven Decisions: Everything revolves around predictable, repeatable strategies that yield robust returns. Nothing is left to chance.
White-Glove Service: Skip the frustrating maze of account managers. Engage directly with a dedicated analyst for streamlined, transparent communication.
Guaranteed ROI: No empty promises. If you're receiving a proposal, it's because they're confident in delivering an ROI for your business.
Searchbloom excels in all facets of search marketing—be it local, national, or eCommerce SEO. Whether you need to dominate your local marketplace or scale heights on a national level, this agency has the solutions tailored just for you. But what truly shines is their unique A.R.T (Authority, Relevancy, Technology) model—meticulously crafted to enhance your SEO rankings. This three-pronged approach ensures that search engines not only find you but love you.
The hallmark of this agency is their cutting-edge PPC Management Services. Imagine having tech-savvy experts live-tracking your campaigns, fine-tuning strategies in real-time. That's the kind of commitment you can expect.
In a nutshell, Searchbloom doesn't just meet the benchmarks—it sets them. Partnering with them means embarking on a journey to impactful, sustainable online success.

Step into the realm of Search Engine People, a trailblazing SEO agency in Toronto with an illustrious legacy of 20 years and a clientele that's 2,000 strong. Their tagline says it all: "More leads, more conversions, more sales." It's a value proposition rooted in tangible results—so much so, they put their money where their mouth is with the SEP Guarantee.
Key Offerings:
Customized Strategies: Kick off with a robust discovery session, where Senior Strategists grasp your unique business landscape. Say goodbye to generic "SEO Toronto Packages."
Data-Backed Roadmaps: Leveraging proprietary software and premium third-party tools, SEP crafts growth plans that are anything but shots in the dark.
Agile Execution: No long-term contracts. Just proven methodologies tailored to your goals, with the flexibility to pivot as your business evolves.
On the SEO front, Search Engine People deploy a multi-layered approach. It's not just about on-page or off-page optimization; they tap into advanced analytics to give you an edge. Their Search Engine Marketing game packs an equal punch—aimed at ensuring every click translates into high-quality leads and sustained revenue.
In an industry where transparency often takes a backseat, SEP flips the script. They strip away the smoke and mirrors to lay bare their strategies—allowing you to see exactly how their plans will bolster your business.
And it's not just about setting the project in motion. SEP fosters enduring client relationships through real-time reporting, monthly reviews, and quarterly strategy reevaluations. They adapt, evolve, and recalibrate to keep you ahead in a fast-paced digital landscape.
Partnership with Toronto SEO agency Search Engine People is a roadmap for scalable, sustainable success, not just an SEO upgrade.
SEO Agency in Toronto: SERP WIZARD

Step into the digital realm with SERP WIZARD, the Toronto-based SEO agency that serves as your one-stop-shop for achieving stellar online success. With a multi-faceted approach that spans from intricate SEO processes to comprehensive web development, they've turned digital marketing into an art form.
What Sets Them Apart:
Full Spectrum Services**: From advanced SEO techniques to mobile app development and eCommerce solutions—SERP WIZARD goes beyond mere optimization.
Transparency at its Best: This agency peels back the layers of obfuscation to offer you performance metrics and updates at every stage, eliminating guesswork.
Custom Tailored Plans: Forget about one-size-fits-all. Here, your business objectives shape the strategy—be it a focus on local maps optimization or an expansive keyword coverage.
In the land of search engine rankings, the SEO agency in Toronto SERP WIZARD team doesn't settle for anything less than the top spots. They dig deep into initial SEO audits, meticulous keyword research, and backlink building to propel you right where you want to be—leading the search results and crushing your competition.
Their dedication to your success reverberates in their client testimonials. We're talking dramatic increases in organic traffic and online orders across diverse industries. Their level of engagement is beyond standard customer service—it's a commitment to elevate your digital aspirations.
Yet, this is not just about algorithms and codes. At SERP WIZARD, they understand that flexibility is the cornerstone of modern business. With their no-strings-attached, pay-as-you-go monthly plans, they adapt to your needs, making them the perfect SEO agency to partner with for long-term triumphs.
Straight to the point, no fluff—Konstruct Digital is the agency that understands B2B like nobody else in Toronto's highly competitive SEO landscape. Powered by a team of growth marketing experts, they're the sages of complex industries, delivering spot-on SEO strategies for technology companies, manufacturing giants, and SaaS platforms.
Hallmarks of Konstruct Digital:
No-BS Strategy: This agency cuts through the chatter to give you digital marketing free of frills. They know the anatomy of B2B and tailor strategies that genuinely move the needle.
Data-Driven Methodology: Say goodbye to gut feelings. At Konstruct Digital, rigorous data analysis sets the course, leading to laser-focused SEO campaigns and paid media strategies.
Growth-Centric Focus: Your brand might start as a flicker, but Konstruct Digital is the jerrycan of gasoline that turns it into a roaring fire.
Their forte extends beyond just SEO. With their expertise in Paid Ads and Content Marketing, they create a synergistic ecosystem where every digital channel complements the others. The result? A catapult effect that elevates your brand, generating not just clicks but qualified leads.
Moreover, SEO agency in Toronto Konstruct Digital's commitment to 'agency-level expertise with in-house level engagement' sets them apart. They blur traditional boundaries, integrating with your team as a strategic partner laser-focused on results.
In the labyrinth of Toronto's SEO agencies, Konstruct Digital emerges as the navigators you've long desired—high-caliber, agile, and absolutely committed to redefining your growth trajectory. With them, rest assured, your B2B brand isn't just another account; it's a success story in the making.

Let's Get Optimized isn't your run-of-the-mill SEO agency. Rooted in the bustling SEO hub of Toronto and extending its reach across Canada, this boutique outfit has redefined what it means to be small but mighty. Boasting five locations and a robust portfolio of more than a thousand successfully executed projects, they've cut a unique figure in the industry, standing tall among giants.
Key Highlights of SEO agency in Toronto Let's Get Optimized:
Bespoke SEO Packages: Tailored to your business needs, their SEO packages are custom-built engines of digital growth, delivering trackable and sustainable results at competitive rates starting at $599 per month.
Award-Winning Expertise: Acknowledged by Canada's top brands, their seasoned experts have made them the #1 Search Engine Marketing Company in Canada for 2022. Their 5.0 out of 5.0 review ranking on Clutch adds another feather to their cap.
Multi-Pronged Strategy: From local SEO and on-page optimization to content strategy and technical SEO, they offer a full spectrum of SEO services that span the digital marketing terrain.
While many agencies keep technical strategies at the forefront, Let's Get Optimized leverages content as its power play. Through in-depth keyword research and next-generation content optimization—including Google's E-A-T guidelines—they not only boost your ranking but enhance your brand's subject matter expertise that search engines favor.
Their approach is clear-cut: bigger isn't necessarily better. With their promise of being "small enough to listen, big enough to deliver," they've struck the perfect balance between personalized service and large-scale impact. Let's Get Optimized is a strategic partner who will boost your digital footprint.

In the sea of digital agencies, Awkward Media sails with distinction. This Toronto-based SEO agency serves up a full platter of digital marketing services that go beyond mere optimization. With a decade-long track record of producing victorious results, they've carved out a niche for themselves that's nothing short of impressive. Their client roster boasts everything from start-ups scaling to six-figure sales in two months to iconic collaborations with names like Jaguar and the Toronto Raptors.
Core Offerings:
Holistic SEO Services: Awkward Media's customized SEO strategies blend content, technical finesse, and keyword expertise. Their in-house 'Mach 5 Method' has delivered 5X results in less time compared to traditional agencies.
Branding & Web Design: They aren't just about pushing your site up the search rankings; they're about fortifying your entire digital persona.
Video Production & Social Media Ads: Their ability to create compelling video ads and social campaigns amplifies your online clout, making them a one-stop-shop for all your digital needs.
It's their data-driven, creative flair that sets them apart. The team dives into in-depth analytics and crafts bespoke strategies to boost both your online visibility and bottom line. The results? Explosive. From increasing page views by staggering percentages to achieving high-value leads, they nail it every time.
Don't let the name fool you; there's nothing awkward about the success that SEO agency in Toronto Awkward Media garners. They blend creativity with SEO science, resulting in digital solutions that not only attract but also convert. If your objective is not just to rank but also bank on digital excellence, Awkward Media should be on your radar.
Conclusion about SEO Agencies in Toronto
In the dynamic realm of SEO agencies in Toronto, the competition is fierce, but the cream always rises to the top. 🚀 Here, in the heart of Ontario, you'll find the crème de la crème of SEO agencies, each with its unique approach to conquering the ever-changing digital landscape. They are not just agencies; they are SEO wizards, cookie-crumbling experts, and Toronto's digital beacon. 🧙‍♂️
These agencies aren't just about ranking high on search engines; they're about delivering results, persistently optimizing your website, and proving their worth with tangible ROI. When you partner with a Toronto SEO agency, you're not just a client; you're a purposeful part of their success story. 💼
But here's the kicker: if you want to up your SEO game even further, don't miss the chance to supercharge your website with Plerdy's SEO and UX analysis tool. 🛠️ Take the first step towards dominating the SEO arena in Toronto and inquire about Plerdy today! 📈