Navigating the digital landscape for attorneys can be as intricate as a courtroom cross-examination. When a lawyer takes center stage online, the magic often emanates from a powerhouse SEO agency – fueling their website's visibility and authority. The legal sector has its unique digital dialect, and not every marketing firm gets the nuances right. That's where specialized attorney SEO agencies come into play, bridging the gap between legal brilliance and online prominence.
Key Areas of Mastery: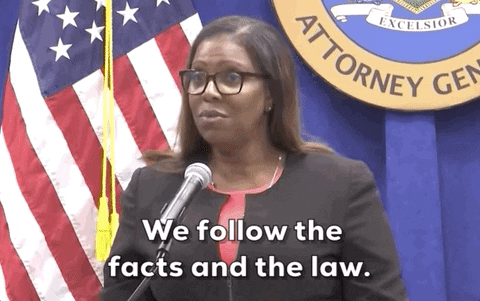 To truly get a grip on this dynamic, dive deep into our curated list of the top 17 agencies leading the way in 2023. And, for those craving an extra boost in SEO & UX – explore the prowess of the Plerdy tool. It's not just about making a splash; it's about sustained digital leadership for legal professionals⚡
What is Law Firm SEO?
Law Firm SEO isn't just about weaving keywords into a legal website. It's a sophisticated blend of strategy and artistry that amplifies an attorney's digital voice in a cluttered marketplace. In essence, Law Firm SEO gears a law website for peak performance on search engines, ensuring lawyers capture their target audience with precision and panache.
Take the example of a personal injury attorney in Chicago. While they might be a maestro in the courtroom, if their firm doesn't shine online, potential clients may side-step them for a competitor. That's where a stellar SEO strategy steps in, refining every nook and cranny of the website – from meta tags to content.
Key Features of Law Firm SEO:
Targeted Keyword Optimization: Tailoring content to resonate with search terms potential clients might use. Think: "Boston real estate lawyer" or "divorce attorney in Miami".
High-Quality Link Building: Earning backlinks from reputable legal directories or news sites that boost the firm's authority.
Localized SEO: Fine-tuning on-site elements to cater to local clientele, ensuring a firm in Texas doesn't rank for searches in New York.
Content Excellence: Regularly updating a blog with legal insights, case studies, or advice, providing value and enhancing site vitality.
To sum it up, Law Firm SEO is an essential tool in an attorney's marketing arsenal. It's not about chasing rankings but building a robust digital foundation that serves both the firm and its clients. Whether you're a new lawyer or an established organization, SEO promotes your legal knowledge online.
The Need for Specialized Attorney SEO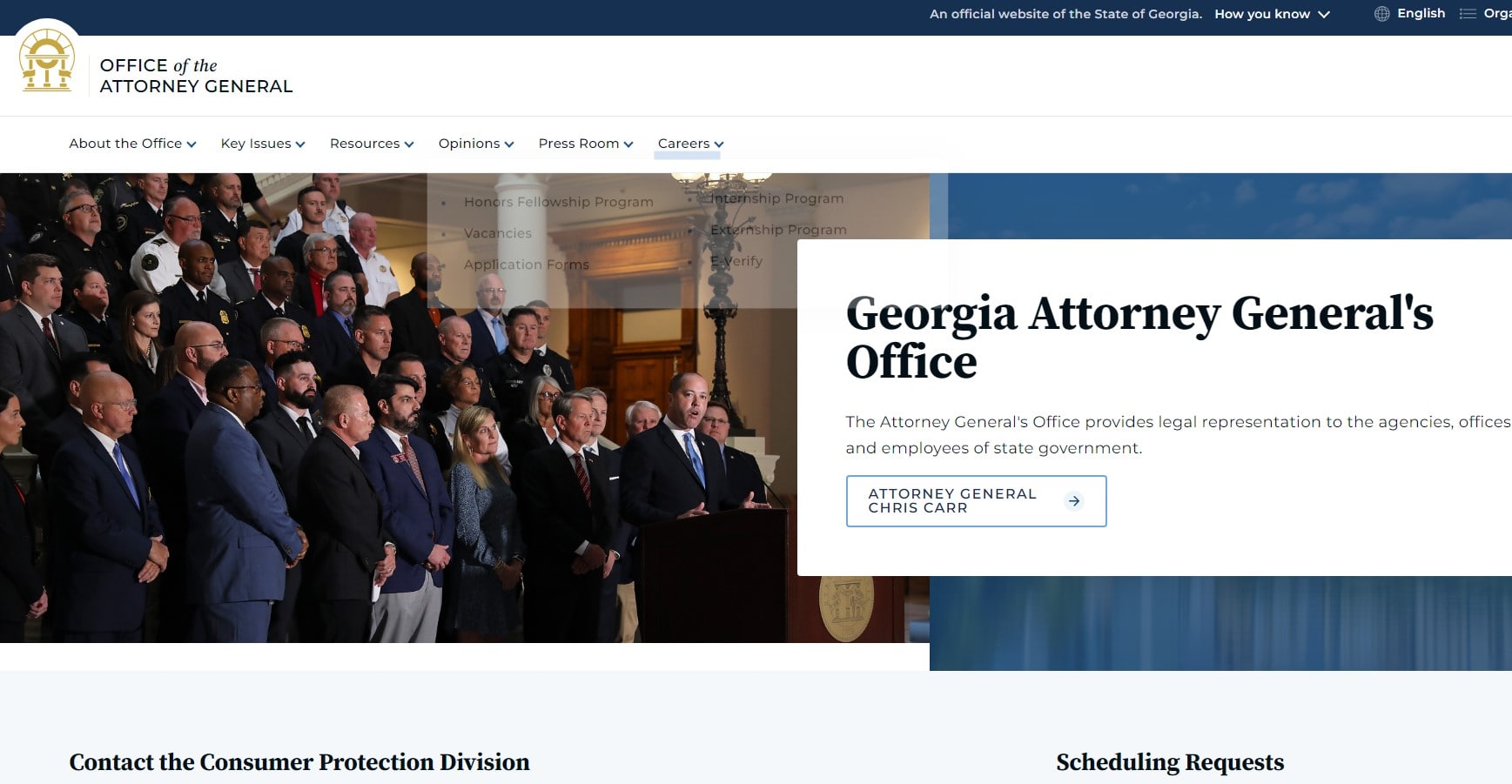 In today's digital age, law firms and individual lawyers can't afford to blend into the background. Establishing a robust online footprint requires the expertise of a specialized attorney SEO agency. Generic SEO tactics simply don't cut it when the intricacies of the legal sector come into play. A law firm's website needs a bespoke strategy tailored to address the nuances of law services and legal jargon.
Benefits of investing in specialized attorney SEO include:
Tailored Content Creation: Agencies develop content strategies that resonate with legal audiences, ensuring your firm's blog or article section appeals directly to potential clients seeking legal counsel.
Detailed Keyword Mapping: Dive deep into legal terminologies and jargon, leveraging terms that potential clients might use when searching for law services.
Refined Local Optimization: Ensure that local clients can quickly find your law office when they're in need of legal advice or representation.
Marketing for attorneys is a meticulous process. The language on a lawyer's website must be both authoritative and accessible. And to rise above the digital noise, it's essential to partner with an agency that comprehends the complexities of attorney marketing. For instance, a DUI attorney in Miami might need different SEO tactics than a corporate law firm in New York. Recognizing these differences and crafting strategies accordingly is where specialized SEO shines, ensuring your legal services stand out in the crowded online marketplace.
Criteria for Evaluating Attorney SEO Agencies
Selecting an optimal attorney SEO agency involves more than just a casual browse online. It demands a deep dive into an agency's competencies and understanding whether they align with a law firm's unique requirements. When you're in the thick of it, sifting through numerous agencies all promising top-tier services, a well-defined checklist can guide your decision-making process. Here's what to zero in on:
Bespoke Expertise: An agency's portfolio should showcase experience in the law sector. For instance, the strategies used for a family lawyer in Dallas might starkly contrast those of a criminal defense attorney in Seattle.
Transparent Reporting: Transparency is paramount. Firms should expect crystal clear monthly reports, detailing how SEO strategies are driving traffic and conversions.
Custom Strategy Development: No two law firms are identical. A commendable agency will tailor their strategies to a firm's specific niche, be it personal injury, estate planning, or corporate law.
User-Friendly Website Design: Often, potential clients gauge a lawyer's professionalism through their website's design. Seamless navigation, quick load times, and mobile optimization play a pivotal role.
Stellar Content Creation: A firm's site needs content that stands out, addressing legal concerns while establishing the lawyer or firm as an industry authority.
Ultimately, while SEO is the vehicle driving traffic to a website, it's the authenticity, transparency, and tailored approach of the SEO agency that ensures a law firm remains front and center in the digital landscape.
List of Bes 17 Attorney SEO Agencies
Diving into the "Top 17 Attorney SEO Agencies in 2023" is akin to unearthing a treasure chest for anyone in the legal sector. With a fine blend of legal jargon and the latest in SEO tactics, these agencies are truly the cream of the crop, helping law firms carve out a robust digital footprint. It's not just about showcasing a lawyer's expertise but weaving a narrative that connects with clients while keeping the search engines humming.

In the complex web of legal marketing, attorneys need more than just another agency – they demand precision, expertise, and results. Enter KlientBoost, a powerhouse in the world of performance marketing specifically tailored for law firms and their unique challenges.
Here's a glimpse of their expertise:
Website Optimization: A law firm's digital front door must impress at first sight.
SEO Mastery: Drive potential clients directly to your services, ensuring lawyers rank at the top for high-value keywords.
Email Marketing: Engage and nurture potential clients, keeping your firm top-of-mind.
CRO Expertise: Convert site visitors into loyal clients with techniques tailored to the legal industry.
Law SEO firm KlientBoost has demonstrated unmatched prowess, boasting wins for major brands such as Airbnb, SAP, and Juniper. Their track record is further cemented with over 617+ published client successes, showcasing their commitment to driving tangible results.
Tailored services, from one-time audits to comprehensive ongoing expert management, offer firms flexibility in engagement. With access to the innovative BoostFlow™ system, clients can peek into the magic behind their marketing strategies – past, present, and future.
It's evident; when it comes to ensuring the attorney's voice pierces through the digital noise, KlientBoost emerges as the marketing firm of choice, turning challenges into compelling success stories. Dive into this digital journey and transform your law firm's online stature with KlientBoost. Your unmatched digital transformation awaits!

As a law firm in today's digital landscape, it's essential to stand out and ensure your attorney's expertise is showcased adequately. Disruptive Advertising offers this edge. With 10 years under their belt, they've built a robust digital marketing infrastructure for agencies and firms like yours. Some compelling figures supporting their prowess include:
An average rating of 4.8 from 300 reviews on Clutch.
A whopping 90+ clients sticking around for 4 years or longer.
A strong team of 160+ professionals all synced with the company's mission.
Impressive recognition at #145 on the Inc. 500.
A staggering $450M+ in annual ad-spend managed for clientele.
For firms focusing on law, lawyer services, and attorney offerings, it's more than just SEO. They provide a holistic approach, taking every step to maximize your marketing funnel. This means not just SEO, but also paid search, social media marketing, website optimization, and more. For instance, they've showcased substantial results for B2C businesses and even specific niches like dental professionals.
Their approach to SEO stands out. They meticulously analyze, fix, and optimize everything from your website's metadata to its internal linking structure. And they don't stop at just bringing organic traffic; they put a spotlight on conversion rate optimization, ensuring that the visitors are effectively turned into clients.
For a law agency aiming to bolster its digital footprint, Disruptive Advertising is undoubtedly a premier choice. Dive into a partnership that drives undeniable results. Dive with Disruptive.

In the vast landscape of digital marketing agencies, one name stands tall – SmartSites. Founded by the visionary Melen brothers, Alex and Michael, this award-winning digital agency, headquartered in Paramus, New Jersey, has firmly planted its flag as a beacon of reliability and innovation. Here's a snapshot of what sets them apart:
Recognition: Acclaimed on platforms like Forbes, Bloomberg, and Inc., their credentials resonate through badges like the Google PremierBadge, MS Partner 2023, and a BBB A+ Rating.
Remarkable Client Feedback: SmartSites boasts over 100 5-star reviews. Clients from varied niches like Medical, Legal, Retail, and Automotive have all raved about their exceptional results.

Intra Home Systems witnessed a staggering 532% jump in site traffic.
Air Duct Brothers saw a 375% uptick in leads.
Velocity Moving experienced a 652% boost in total site traffic.

Bespoke Services:

Web Design: Craft your brand and echo its value.
SEO: Cultivate organic clients for a robust tomorrow.
PPC: Position your firm right where eyes are focused.
Email & SMS: Extract more from every site visit.
Social Media: Dial up awareness; keep your audience hooked.
Serving a diverse clientele, from small businesses to Fortune 500 giants, Law SEO firm SmartSites' dynamic team of over 100 digital aficionados ensures that your digital footprint doesn't just exist – it thrives and dominates. Dive into their digital prowess and ride the wave of success. Whether you need a bespoke website design or a strategic SEO approach, they've got you covered. Join the SmartSites family and witness your vision turn into digital reality.
Law SEO Firm #4: Oyova

Oyova, a bespoke agency, stands tall in the saturated market of digital marketing, offering unrivaled solutions tailored for attorneys and law firms. We get it – every lawyer desires a sterling online footprint, compelling website narratives, and a magnet for clients. With the unique challenges in the legal sector, your firm requires an agency with profound insights into legal marketing nuances.
Highlights of Our Services:
Web Development: Create an online foundation that captures and communicates your firm's ethos seamlessly.
Content Marketing: Craft engaging narratives that amplify your expertise, providing relevant legal insights and resonating with potential clients.
SEO: Deploy strategies to ensure you stand out in search results, driving organic traffic and engaging visitors.
ADA Compliance Audits & Remediation: Ensure your website is accessible to all, reflecting your commitment to inclusivity.
User Experience: Design seamless, intuitive, and engaging user pathways, making it easier for potential clients to navigate and connect.
Inbound Marketing: Utilize content strategically, turning visitors into dedicated clients.
We're not just about aesthetics; we dive deep into digital strategy, making sure that every legal firm we work with doesn't just show up – they stand out. Oyova is made of solutionists; we don't spot problems, we see opportunities. Harness our expertise in web and app development, tailored to cater to any requirement, be it revamping an existing website or creating a comprehensive digital experience.
In the realm of managed services, our digital marketing prowess goes beyond crafting appealing narratives. We understand the gravity of ensuring security, safeguarding your digital assets, and tailoring marketing campaigns that deliver tangible results. Partner with Oyova; let's traverse digital strategy's complex maze to keep your legal practice ahead in the digital world.

When diving deep into the vast sea of SEO, every law firm craves high-impact search results. And that's precisely where Victorious sets the benchmark. From boosting brand awareness to bolstering conversions, our agency drives tangible gains and offers a predictable ROI that doesn't just promise – it delivers.
Highlights of Partnering with Victorious:
Consistent 1st-Page Results: We've earned the trust of top brands, showcasing our ability to put clients at the forefront of search engines.
Incomparable Growth Metrics: With a whopping 780% return on investment, the numbers do the talking. It's not just about increased traffic; it's about tangible results.
Dedicated SEO Excellence: Our singular focus on SEO, infused with principles rooted deep in every department, positions us as a top-tier agency. The accolades and awards we've clinched underscore our expertise.
Drawing from six pivotal disciplines, Victorious approaches organic search traffic as more than just a channel – it's a robust marketing powerhouse. Our offerings encompass:
Keyword Research: A bedrock that outlines campaign strategies, emphasizing continuous keyword exploration.
SEO Audits: Starting with keyword research, we provide a comprehensive check-up, from technical points to backlink evaluations.
On-Page SEO: Inclusive of meta tag optimization, conversion enhancement, and snippet fine-tuning.
Off-Page SEO: Extending beyond mere link building to encompass Google Business optimization and more.
Content Services: Crafting fuel that drives SEO vehicles, our content offerings are unparalleled.
Strategy & Analytics: Encompassing everything from goal-setting to analytics setup, we've got it covered.
Law SEO firm Victorious isn't just another digital agency. We are the embodiment of excellence in legal SEO marketing, creating bespoke strategies tailored to every attorney, law firm, or legal service provider. Whether you're a budding lawyer or an established law agency, trust Victorious to amplify your digital visibility. Dive into a partnership today and let's script success stories together!

Thrive Internet Marketing Agency, since its inception in 2005, has been driving remarkable results for businesses across diverse industries. Primarily recognized for their expertise in search engine optimization (SEO), they also excel in a myriad of other digital marketing tactics. Their all-inclusive approach ensures that clients not only get a compelling website design but also robust marketing tactics tailored to their specific needs.
For instance, consider the intricacies of law firms. In the law industry, where the competition is cutthroat, an attorney's online stature can be the determining factor for client acquisition. Here's what Thrive offers tailored for lawyers:
Search Engine Optimization (SEO): Pinpoint keyword research combined with white-hat strategies for superior rankings on major search engines. This drives organic traffic to the firm's website.
Website Design & Development: Crafting a unique website that stands out while delivering on user experience. It's the first step in turning prospects into clients.
Social Media Marketing: Engaging the online community by sharing valuable legal advice, case studies, and success stories. It humanizes the firm and builds trust.
Pay Per Click (PPC): For immediate visibility and lead acquisition, a strategic PPC campaign guarantees optimal spend for maximum results.
Moreover, their commitment to transparency sets them apart. With Thrive, clients, whether they're from the legal field or elsewhere, always know where their money is going. The focus is always on yielding a lucrative return on marketing investment.
In essence, Thrive Internet Marketing Agency, with its tailored strategies and vast expertise, is the go-to agency for any business aiming to boost its online visibility and success. Whether it's a lawyer seeking to expand their client base or any other professional, partnering with Thrive ensures a notable online imprint.

When it comes to blending the art of SEO with the specialized niche of legal marketing, Searchbloom emerges as a trusted partner. Catering specifically to law firms and individual attorneys, their approach stands out for its depth, dedication, and distinction.
Why Choose Searchbloom for Legal Marketing?
Dedicated Analyst: Work with specialists who understand the intricacies of law and its online landscape.
Custom Strategies: Receive a tailored plan – ensuring your law firm or attorney website shines distinctly amidst a sea of competitors.
No Lengthy Contracts: Commit only as long as you see results – a testament to the company's confidence in delivering.
With a robust promise backed by thorough research and data, partnering with Searchbloom is more than just a transaction. It's a commitment to results-driven marketing solutions. Their tailored SEO services cater to a spectrum of needs:
Local SEO Services: Establish a commanding online foothold in your specific locale.
National SEO Services: Expand your reach and authority on a broader scale.
ECommerce SEO Services: Cater to the nuanced demands of online retail.
PPC Management Services: Ensure each penny spent gets its due return, optimized for maximal impact.
Understanding the digital landscape for lawyers and law agencies requires a specific set of skills. Reaching the correct audience with the right message is more important than ranking high on search engines. And that's where Law SEO firm Searchbloom excels, offering solutions that resonate with the specific needs of legal professionals. Whether you're an established law firm aiming to branch out or a solo attorney striving to carve a niche, with Searchbloom, your digital aspirations are in expert hands.
LinkGraph stands tall as a leading agency that seamlessly scales organic traffic and revenue for businesses. With accolades like "Best Global SEO Software Suite" and "Fastest Growing Agencies 2022" under their belt, they blend white-glove marketing services with state-of-the-art SEO software to drive transformative results. Their track record speaks for itself:
Recognition: Awards from Global Search Awards to ADWEEK.
Credibility: Trusted by 800+ organizations to amplify growth.
Success Stories: Brad Brenner, CEO of Therapy Group of DC, attests to a 53% surge in organic traffic since partnering with LinkGraph.
Tailored Excellence:
Authority: Gain authoritative backlinks via crafted content from high-esteemed publications.
Content: With an extensive editorial team, LinkGraph guarantees top-notch content that captures high-value industry keywords.
Page Experience: Achieve technical brilliance—enhanced page speed, load times, and conversion-centric designs.
Industry Mastery: Adopt an industry-specific strategy and be seen as the leading authority in your vertical.
LinkGraph's prowess doesn't stop here. They simplify Google's 200 ranking factors into four pivotal areas: Authority, Content, Page Experience, and Industry Standards. They work diligently, ensuring your web content stands out as more relevant and authoritative than competitors.
Tangible Results:
Over 89,134 link placements using advanced SEO tools.
Creation of 25,000+ blog posts spanning 500+ industries.
Deep keyword analysis of more than 33,160 SERP.
A massive database with over 89,000,000 indexed keywords.
From startups to enterprise giants across sectors like SaaS, Healthcare, and Ecommerce, LinkGraph crafts tailored strategies that foster growth. Moreover, agencies benefit from their white-label offerings, amplifying client delivery capacities exponentially.
With LinkGraph, businesses don't just thrive—they flourish. Dive into a partnership and witness a transformation in your organic reach and revenue.

In the heart of New Jersey, Saffron Edge stands out as a paragon of digital prowess – a law marketing agency firm that crafts spellbinding strategies for attorneys eager to weave their mark on the digital tapestry. With over a decade of expertise under its belt, this agency seamlessly melds SEO practices with law-focused narratives to anchor lawyer websites at the top of search results.
Breathtakingly so, Saffron Edge's portfolio boasts:
Driving Sustainable Traffic: Ensuring attorneys never fall behind in the digital race.
Optimized Marketplace Spend: Maximizing ROI for every penny invested.
Personalized AI-Driven Brand Experiences: Tailoring client interactions with data-backed precision.
Business Expansion via AdWords: Broadening the clientele base for law firms.
Equipping Retailers for the Digital Age: A nod to their versatility beyond the legal sector.
An agency that doesn't just stop at promises, its verifiable success stories underline their brilliance. SATYAJIT, a satisfied client, lauds them for unveiling the latent potential of his business website. They don't just stop at generating traffic; they turn the wheel full circle by ensuring it translates to tangible ROI. Take, for example, their work in the organic food niche. Their bio-diverse strategies have allowed brands to thrive even amidst stiff market competition.
Digital marketing, especially in niche sectors like law, requires a fine touch – an understanding of the industry's nuances. And that's where Law SEO firm Saffron Edge shines, transforming attorneys into digital titans, ensuring their services don't just resonate but dominate.

Located in the heart of Chicago, IL, Comrade Digital Marketing Agency stands as a beacon for law firms and attorneys aiming to harness the power of digital spaces. This agency's achievements—spanning over a decade—demonstrate an unyielding commitment to elevating legal professionals onto the digital pedestal they deserve.
Delving into Comrade's suite of offerings:
SEO Mastery: Comrade doesn't merely dip toes into the vast ocean of SEO. They dive deep, ensuring lawyers and law firms sit comfortably at Google's zenith, reaping the rewards of organic traffic.
Web Design Brilliance: For Comrade, a firm's website isn't just a digital address—it's the cornerstone of their brand, echoing their ethos, and compelling visitors to engage.
PPC Excellence: Beyond just generating traffic, Comrade amplifies ROI. Where others promise pennies, Comrade delivers dollars—bolstering PPC revenue by a staggering 120%.
All-encompassing Services: Whether it's crafting resonant content, engaging audiences on social media, launching effective email campaigns, or managing a firm's online reputation, Comrade has it covered.
The agency's track record is nothing short of commendable. Boasting a 2.5x surge in SEO traffic, a whopping 70% rise in sales-qualified leads, and a 35% hike in conversion rates, they've carved an enviable niche in the legal marketing arena. For lawyers and law firms aiming to supercharge their digital journey, Comrade Digital Marketing Agency promises not just service but unparalleled success. They've powered businesses since 2008, making them the stalwart partner every legal professional needs by their side.
Law SEO Firm #11: Manta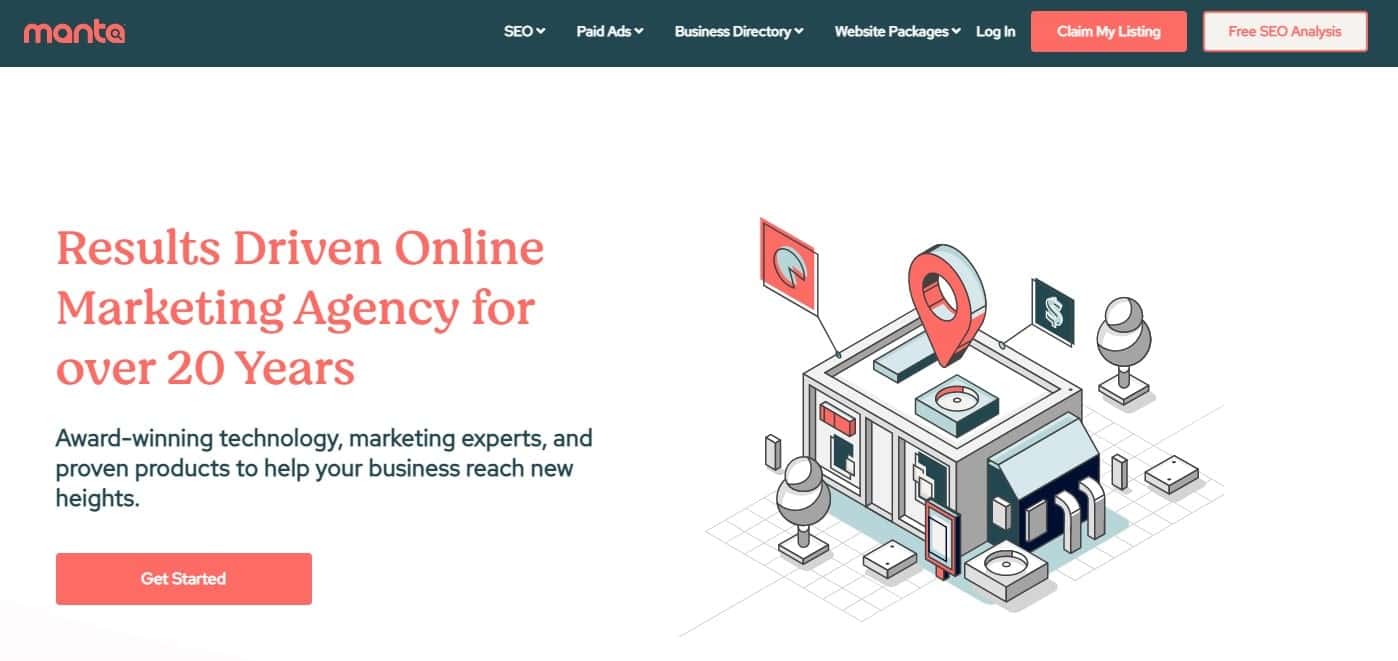 For two decades, law SEO firm Manta has stood at the forefront of the digital landscape, powering online growth for businesses through award-winning technology and marketing prowess. Specializing in law firms and attorney services, we understand the intricacies of building a robust online image for legal professionals.
Here's What Sets Manta Apart:
Pioneering Solutions: With over 6 million businesses under our wing, our technology platform is laser-focused on small business success. We keep your law company in the digital limelight with SEO and website design.
Transparent Efforts: Track every penny and strategy with our exclusive reporting dashboard, offering insights into your campaign's performance and website ranking.
Unwavering Commitment: Manta's dedication doesn't wane. Each campaign is bolstered by a team of digital marketing wizards, updated on the latest industry shifts, ensuring your legal service stays at the pinnacle of digital prominence.
Resourceful Approach: Access top-tier tools and software vital for executing high-impact digital marketing campaigns without the added cost.
In the complex maze of online marketing, law agencies need a guide who's walked the path countless times. With Manta's expertise, we specialize in local SEO – vital for lawyers operating in specific cities or regions – and national SEO, broadening your reach across borders. We focus on website design to make your legal company stand out, impress, and engage.
Harness the power of a results-driven online marketing agency. With Manta, your law firm is not just another name; it becomes an online authority.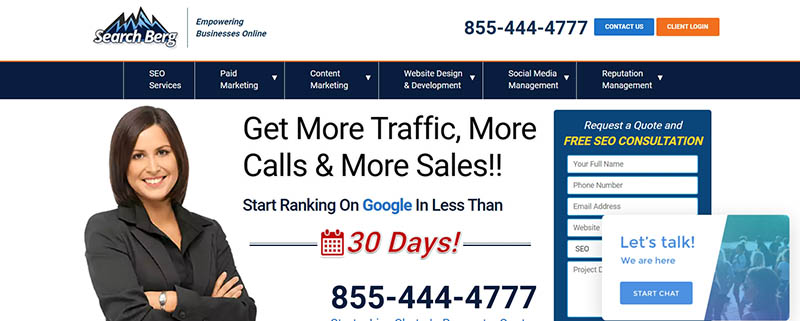 In the vast digital landscape, law agencies and individual lawyers vie for visibility, striving to differentiate their services and expertise. Enter Search Berg—an agency acclaimed for delivering stellar SEO strategies tailored for the legal niche. Here's a glimpse into how we make it happen:
Content-Driven Solutions: We prioritize quality. Our team crafts well-researched blog posts, impactful guest posts, industry-specific press releases, compelling infographics, and share-worthy videos—all targeting the legal audience.
On-Page and Off-Page SEO Mastery: Our tailored strategies—backed by over 40,000 successful projects—include critical website audits, detailed back-link reviews, and competitive SEO analyses.
Content Marketing Prowess: Our content shines a spotlight on your legal expertise. From SEO-optimized articles to keyword-rich blogs and engaging social media posts, we build your law firm's online reputation.
Strategic Video and Infographics: We blend design and content, creating compelling visuals that convert visitors into clients.
Link-building Excellence: Our team anchors your digital authority by building links on reputable sites that direct traffic to your legal services, enhancing your credibility and SEO.
Search Berg stands tall with more than a decade in the SEO industry, with countless satisfied clients singing their praises. Their accolades—like the "Top Small Business SEO Company" by Clutch and the "Customer Choice Award" by Sitejabber—attest to their unparalleled expertise.
But it's not just about awards. It's about results. And with Search Berg, results are a guarantee. Whether you're a law agency or an individual attorney, choose Search Berg for an SEO strategy that not only ranks but resonates.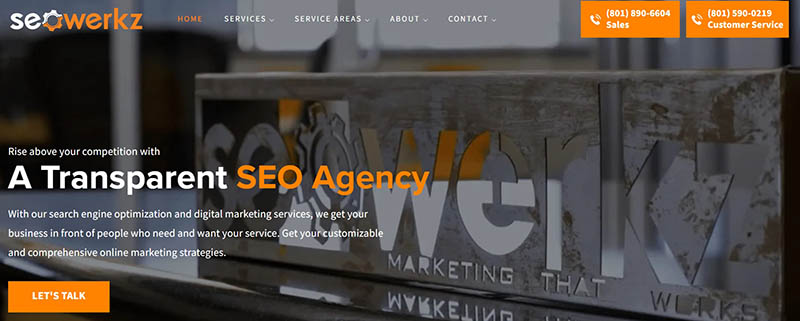 In the bustling digital age, positioning your attorney firm prominently in the vast internet sea can be challenging. Enter SEO Werkz—your transparent SEO agency dedicated to catapulting your legal business to the spotlight. They don't just spew jargon; they showcase tangible work ensuring you know precisely what you're investing in. This agency revolves around three cardinal pillars:
Being Transparent: SEO Werkz is an open book, detailing the exact tasks they embark upon.
Getting Results: They tirelessly track algorithm tweaks to stay in sync with the best white hat strategies.
Earning Loyalty: By consistently generating a positive ROI and not tying clients down with contracts, they forge trust and reliability.
Law SEO firm SEO Werkz stands apart by marrying expertise with a personal touch. They don't merely throw generic marketing strategies your way. Instead, they deep dive into understanding the nuances of your attorney firm, ensuring tailored campaigns that resonate. Their offerings aren't limited to SEO alone—they spread their prowess across web design, paid search, retargeting, reputation management, and social media marketing. A snapshot of their prowess:
Web Design and Development: Marrying structure and design with a profound understanding of your brand.
Paid Search (PPC): Curated keyword strategies to magnetize potential clients to your site.
Search Engine Optimization: Empowering your business so no potential client slips through.
Retargeting Marketing: Ensuring maximum traffic converts, optimizing ROI.
Reputation Management: Not masking negatives, but accentuating your strengths and continuous improvement efforts.
Social Media Marketing: Transforming social platforms into lucrative opportunities for your firm.
Remember, in the attorney sector, your reputation precedes you. SEO Werkz ensures it's a reputation that not only precedes but leads.

At the crossroads of cutting-edge website design and strategic digital marketing, Funnel Boost Media stands tall as an award-winning agency. With a specialization in the intricate niches of law firms and attorneys, our expertise in SEO and PPC elevates law agencies to unprecedented digital visibility.
Why Choose Funnel Boost Media?
Trackable Strategies: With tools like Google Analytics, watch your campaign's performance and tweak for optimum results.
Ranking High: Elevate your agency to the top 3 Google Business Results, securing your spot in the most sought-after SERP real estate.
Increasing Traffic: We leverage your Google My Business profile, showcasing glowing reviews and driving traffic straight to your law firm's website.
The Competitive Edge: Leave competitors behind. If they haven't claimed their Google Business Profile, we ensure you're ahead, always.
Moreover, we believe in transparency, not just in pricing but in every action. While many boast, we let our accolades, like the Google Partners digital marketing accreditation and the Yext Certified Partner logo, speak for us. And if words from the world aren't convincing enough, delve into the heartening testimonials of our satisfied clientele, echoing tales of their local SEO journey with us.
Dive into our service palette:
Local SEO Expertise: Tailored strategies, optimizing for your unique attorney niche.
Keyword Mastery: Spot-on local keyword research to ensure your law service isn't just found but also sought after.
On-page Excellence: Every element of your website, from meta descriptions to captivating content, refined for optimal rankings.
Custom Reporting: Personalized insights, offering a clear picture of where you stand and where you're headed.
Choose Funnel Boost Media, where every digital strategy is crafted to perfection, mirroring the precision of a seasoned lawyer preparing for a case. Elevate your attorney firm to digital prominence and be the name clients trust.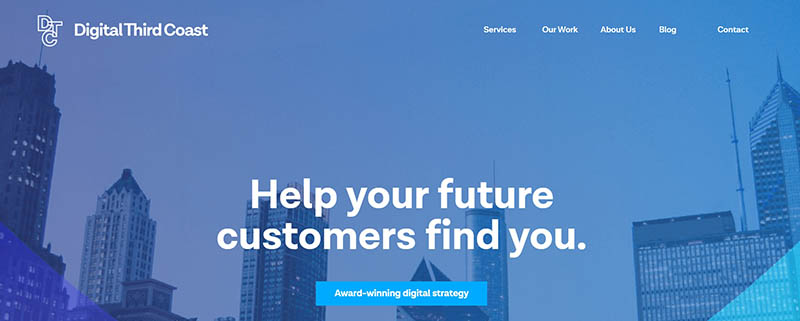 The law sector thrives on reputation and trustworthiness, and Digital Third Coast stands out as a guiding light for law firms aspiring to dominate the digital space. Imagine: an attorney, driven by passion and expertise, but stifled in the vast sea of online competition. With Digital Third Coast, the scene flips – this attorney's website blossoms, becoming a magnet for potential clients.
Distinct Digital Strategies:
SEO Excellence: Outrank competitors by maximizing website potential and drawing in high-quality organic traffic.
Paid Media Precision: It's not just about paying for clicks, but investing in a robust digital strategy that pays dividends.
Digital PR Mastery: Craft content that earns notable media mentions, positioning your law website front and center.
Success Snapshots:
US Foods: A Digital PR campaign paired with astute SEO pushed them beyond their top competitor in half a year.
Financial Services Client: A synergized SEO & PPC strategy led to record-breaking new orders, month after month in 2019.
E-commerce Client: Amidst the Covid-19 pandemic, an adept Facebook Ad strategy surged online sales by a staggering 703%.
Behind every success is a team of creative thinkers, data aficionados, and proven experts. They aren't just another agency; they're dedicated partners committed to client victory. With accolades like the Google Premier Partner and US Search Awards in their arsenal, it's evident they set the gold standard.
Whether you're an individual lawyer or a sprawling law firm, Digital Third Coast crafts tailored marketing solutions, ensuring you're not just seen but remembered. Trust in their unparalleled expertise and let your digital journey reach unprecedented horizons.
Conclusion
After an exhaustive analysis of the "Top 17 Attorney SEO Agencies in 2023", it's crystal clear – they're the trailblazers in marrying law expertise with the nuances of digital marketing. These agencies don't just spin content; they craft strategic narratives, embedding a lawyer's prowess into the digital tapestry. The crux of their success lies in intricate details like robust website design, statistical analysis, and compelling marketing strategies.
For firms on the cusp of digital evolution, these agencies can be a beacon. However, there's no substitute for firsthand experience. Dive into Plerdy tool's SEO & UX analysis to gauge the efficacy of your online efforts and get a taste of the digital brilliance these agencies offer. Armed with knowledge and the right tools, every attorney can have a piece of the online pie. ⚡?‍⚖️