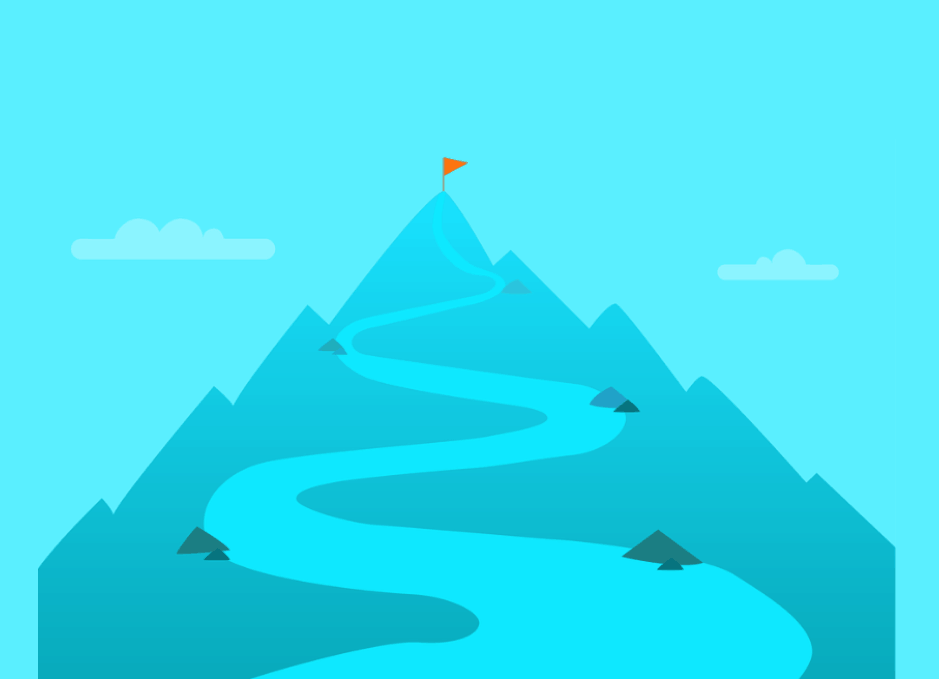 Today we will discuss one of the most important aspects of website promotion or its preparation to this process. The questions we will be talking about will help you better understand the purpose of website analysis and SEO audit. You will also learn how to find the right time for it, what steps to take, and which tools to use for effective SEO audit of your website.
From the article "SEO-audit of a website: A full checklist," you will learn:
What is SEO audit of a website?
What do we need it for?
What difficulties can one encounter when conducting SEO audit of a website?
What aspects should be analyzed as part of a website SEO audit?
What tools can be used in the course of a SEO audit?
How should a website audit be carried out?
Checklist of the main performance indicators to be included into the analysis of the SEO audit.
Recommendations to be factored in during the analysis and the process of SEO audit of a website.
So, let's start.
What is SEO audit of a website?
SEO-audit is the full analysis of a website carried out in accordance with the search optimization criteria both on the web page and beyond it. The website is checked against all the important factors that can influence its ranking in search engines along with the analysis of its technical features.
Marketing analysis is used for long-term website optimization. For this purpose, information about user behavior is gathered and then analyzed. These data should contribute to positive development of the website in line with its main aim.
In simpler terms, SEO audit of a website is a list of strengths, problems and errors in the work of a website, which should be fixed or improved on for its further development and promotion.
Why is SEO audit so important?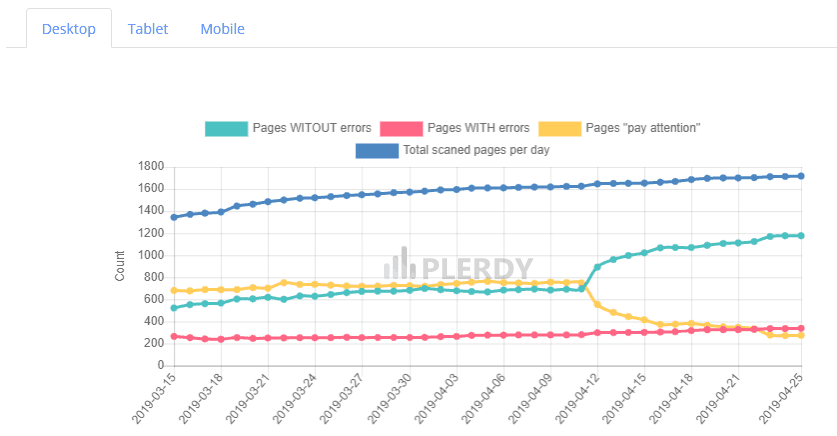 The main purpose of a professional SEO audit is to identify the strengths and weaknesses of a particular website with regard to search engines criteria. The results of the analysis are then clearly and comprehensively presented in the SEO report. Recommendations that demonstrate the client how to deal with the weak spots are also part of the report. Thus, with the help of a SEO audit of a website, you can analyze its current state and find out what you can improve and what way to go further.
The report must show the results of the audit and possible interventions for optimization for each point of the checklist. The basic analysis can throw light on the optimization means that can help make the website more visible, which in turn can attract more visitors and boost the website conversion rate.
As a rule, full SEO audit of a website is carried out under such conditions:
The website owner wants to develop the website and invest in its promotion as well as traffic and sales generation.
Website promotion shows poor results, whereby the website retains low search engine ranking.
If website promotion is delegated to a new SEO specialist or a company. In this case, one should troubleshoot any problems that could have remained unsolved.
A new website is just about to be promoted in Google. .
In case a website is updated, it is important to analyze which parts should be improved or changed and which aspects should remain as they are.
However, I recommend undertaking a SEO audit of a website every 3-6 months because while actively promoting your website, creating new web pages, adding new categories, and more so, while making changes that can influence website ranking, you risk overlooking detrimental mistakes.
What difficulties can occur during a SEO audit of a website?
Despite the fact that the web suggests a lot of articles on how to carry out a SEO audit on one's own without any extra effort, do not to try to do it all by yourself.
Why? Here's the answer: in order to come up with a clear and comprehensive SEO audit, one should know all the ins and outs of the search engines' work and their requirements. Even though you may spot the difference between the performance results of your website and the ones suggested in the example, it may difficult to find out the root cause of the mistake and the most effective ways to fix it.
In order to do a full and clear SEO audit, you will need to:
Have strong analytical knowledge and skills. These will help you identify the problem and find ways to address it;
Have experience in SEO audit of websites or at least understand the basic requirements regarding each of the points in the checklist;
Have access to the tools (both free and paid ones) that will allow you to conduct a SEO audit and be able to use them correctly;
Be aware of the trends and requirements of the search engines as well as the main algorithms they rely on. Moreover, you should remember about the filters applied by search engines to websites that work inadequately.
Take into account other details that influence website analysis results.
Regardless of all the difficulties and limitations mentioned earlier, I will outline the factors one should include in a SEO audit checklist and explain them profoundly. Still, before you embark on an independent SEO audit and make any important decisions, be sure to consult professionals in this field to avoid possible mistakes.
What aspects should one analyze during a SEO audit of a website?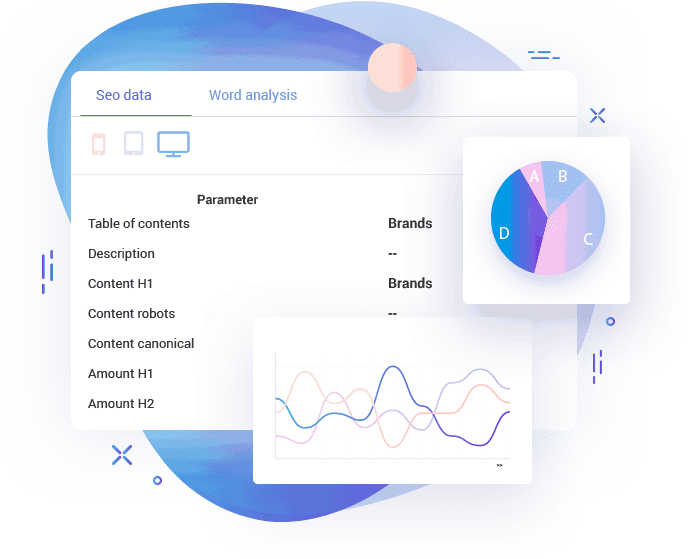 Before you start work on the SEO audit of your website, make sure you understand the main goal you want to achieve.  In other words, what do you do it for? Would you like to boost your sales or improve the promotion results? Or do you want to reach all benefits in one go? This understanding will help you analyze the main categories and key metrics of your SEO audit.
As a rule, they are broken down into four broad categories:
Technical problems of a website; .
Business metrics;
SEO metrics;
Every category includes a large number of subcategories, all of which must receive due attention during SEO audit.
Let's briefly address each of the points:
Technical problems on the website  – this point includes the key indicators of website indexing. That is, the speed index, presence of duplicate pages on a website, and whether all the indexed pages are necessary for the users;
Business metrics – include the presence or absence of phone calls and/or orders placed, the website performance as the main source of the orders, as well as the average order value and the full cycle of the sales department work;
SEO-metrics – namely, the presence of the traffic, the search engine ranking of the website, user behavior factors, and many other metrics influencing website promotion.
Usability – involves the analysis of user behavior, number of clicks, number of views per page, scroll depth, rejection rates, and other indicators influencing the overall perception of the website and its ease of use.
Since recently, promotion has also become closely tied to such commercial factors as the presence of an informative contact page, awards and certificates, and a separate page or a downloadable document with a price list. If such pages are absent from your website, the search engines are likely to perceive it as a generic one, which in turn will prevent it from getting a higher search engine ranking and standing out from the competition.
Thus, it is essential to take these factors into account while working with websites in highly competitive spheres.
Tools for SEO audit of a website
Nowadays, SEO specialists have a range of tools that help them automate their work and improve the quality of the data retrieved and analyzed in the course of an audit. Today I will share some of these tools with you.  Of course, some of these services are free, but the majority of them will require a paid subscription.
The main tools for effective SEO audit:
All these services will help you carry out a comprehensive and viable SEO audit of your website.
How to perform a SEO audit of a website?
Technical optimization is the classical set of actions carried out on the web page to ensure that your website ranks high in the search engine results. Although websites are targeted at people, they should have a solid technical basis. Web search robots must correctly index all texts, graphics, products, and services. At the same time, the web page should look attractive and convenient to the end users.
A checklist of the main metrics to be included into the website SEO audit analysis
Before we finally get down to SEO audit of a website, it is important to understand that website analysis is subdivided into the following categories:
Technical SEO audit of a website – the website should be checked for any technical errors that could have occured during its development or promotion. Each point should come with clear recommendations on what should be corrected;
Internal SEO audit of a website – factors influencing website promotion should be analyzed. These include content, meta tags, internal links, etc.
External SEO audit of a website – the backlink base of the website, its presence in catalogs, mentions in the Internet, and customer feedback on various websites should be checked and assessed for effectiveness.
Semantic kernel analysis – this process involves the assessment of key words and the general adequacy of the semantic kernel.
Analysis of the current website structure – at this point, the given structure of the website is analyzed according to the existing semantic kernel.
Usability analysis of the website – analysis of user behavior patterns, their actions and preferences, as well as recommendations on how to correct the mistakes will help you boost the conversion rate of your website.
Full website analysis with a technical SEO audit
With the help of a SEO audit, you will get a large scale view of your website with regard to the main technical factors of search optimization. During a technical SEO audit, automated tests and and manual check procedures are used for spotting technical and structural problems and realizing the promotion potential.
Such criteria as usability, performance, and the average page load time are also taken into account. These factors contribute to the successful indexation of your website by the search engines. In addition to that, the structure of the web page and its separate elements is checked. Also it is important to ensure correct integration of such important components as the title, meta tags, and headings.
Further I will provide specific recommendations on technical and structural adaptation stemming from SEO analysis.
1. IDENTIFYING THE MAIN MIRROR WEBSITE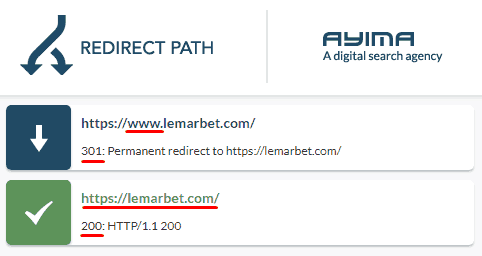 A mirror website has its own URL, but in other respects it is identical to the main website. In the practice of SEO-audit, 301 redirect from the secondary mirror website to the main one should be performed. 301 Redirect is the constant redirect from one URL to another. It redirects website visitors and search engines to a different URL than the one they first entered into their browser search bar or chose on the search results page.
2. DO TECHNICAL CHARACTERISTICS OF THE WEBSITE ENSURE CORRECT "SCANNING" BY SEARCH ENGINES?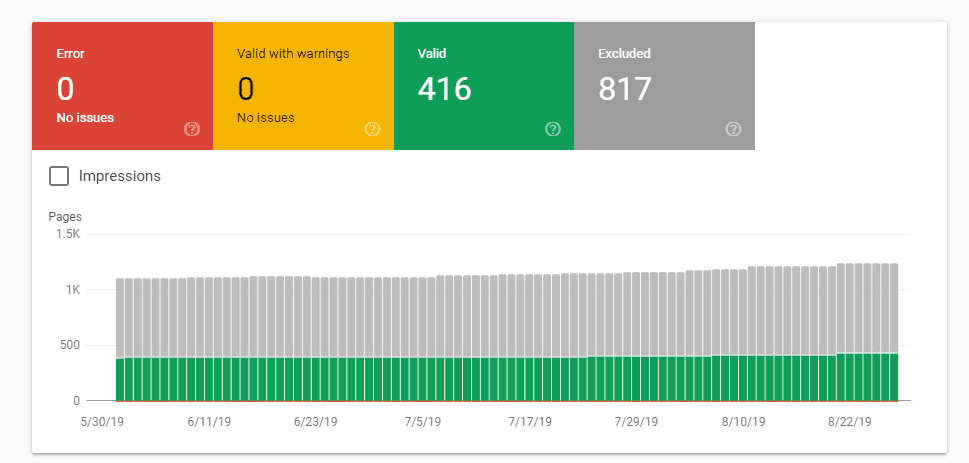 You need to check Google Search Console to make sure the page is properly indexed.
Robots.txt, or rather the standard Robots-Exclusion protocol, is a text file that shows which directories can be read and which cannot. Scanners first search the robots.txt file and interpret it. Thus, robots.txt should be located at the root of the domain. The contents of the robots.txt file consist of two statements: the bot specifications and the description of the files it should ignore. Could certain areas /pages have been excluded from scanning? CSS and JS files should not be excluded!
Are there any pages that return an error message (404)? For example, they could have been deleted or contain broken links – hyperlinks that lead to non-existent pages, files, etc.?
Is there a sitemap.xml file and has it been sent to Search Console? A website map is a file that can help the search robot get the necessary content. In sitemap.xml, you can create pages referring to the index. The site map gives the website visitor a brief overview of the content and allows engines to quickly scan the website.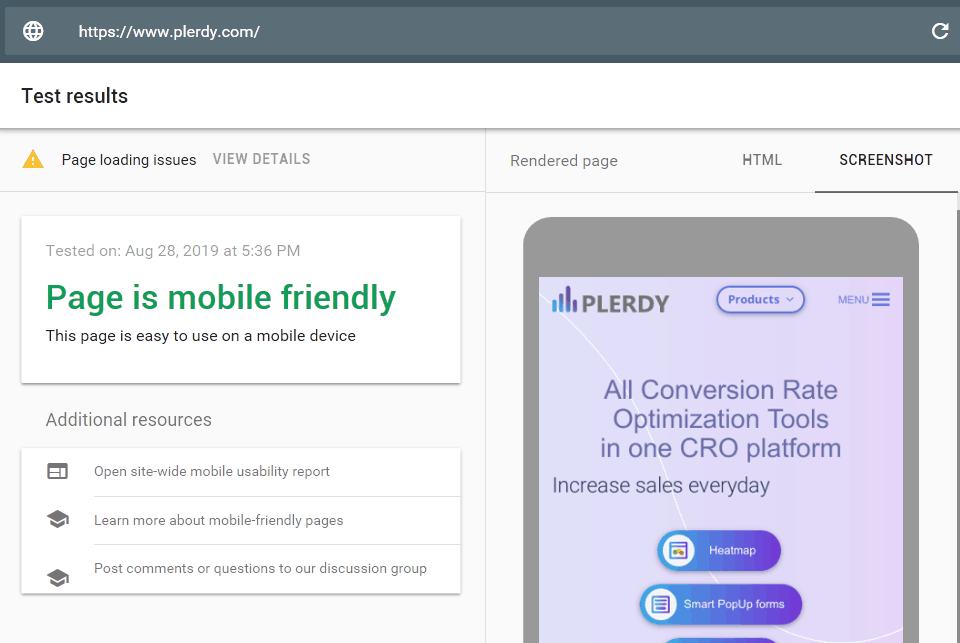 Is your website mobile-friendly (with a mobile adaptive design)? If not, it should be adapted as soon as possible because it is an important ranking factor for Google.
3. WEBSITE STRUCTURE
The structure of the website performs two important functions. On the one hand, it helps visitors quickly find what they need, and on the other hand, it allows Googlebot to easily scan and index the website. The enclosed directory structure or poorly connected subsites can have negatively affect the scanning process. The structure of the site should be clear and easy to use.
Questions to be addressed:
If the navigation structure is clear and convenient, does not it have more than three to four levels?
Are subcategories properly classified and thematically linked?
Are pages linked to each other properly (such as blog pages and website pages and the other way round)?
Do you offer additional links to external websites?
How many clicks does one need to get from the homepage to other pages? Limit this to three or four levels.
During a SEO audit, these questions help to determine whether the pages were structured and neatly connected to each other.
4. WEBSITE LOAD TIME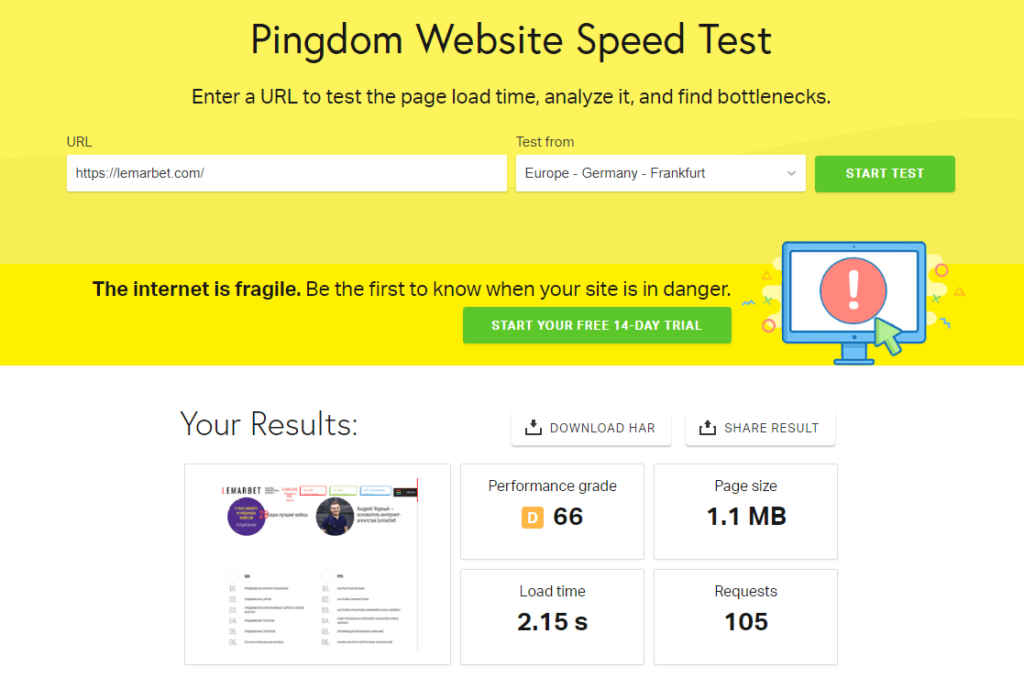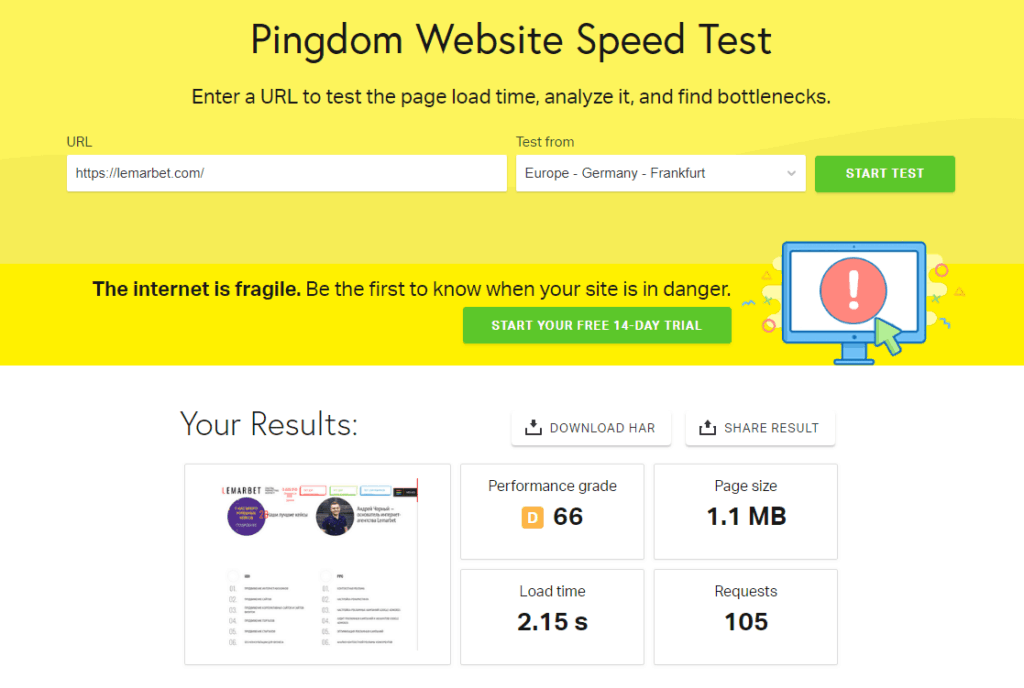 How quickly do the website's pages load? Google evaluates download speed (performance) as one of the factors influencing how your website in search results under certain conditions (so-called rating factors). To check the download speed, various tools are used, such as GTMetrix, Google Page Speed or Pingdom Tools. To get more accurate results, you need to indicate a location in the closest vicinity of your server.
5. WEB PAGE OPTIMIZATION
Is the URL short and user-friendly (not www.example.com/p=id34, but www.example.com/products/)? You need to use so-called human-friendly URLs
Tag title
Are the names of the pages (title tag) indicated correctly (they should be reflected in the headlines in the search results)? Titles must be unique and should not exceed 70 characters so that they are not cropped in search results. Headings should be used in chronological order (h1-h6) and display correctly structured web page content. Only one H1 tag (main title) should be used on the page.
Meta tag description
Is there a description of the website's pages (meta name = «description» …), which serves as an informational text for your users? Each description should be unique and contain 160-180 characters. A description should provide an outline of a particular page and contain keywords at the beginning of it.
Are the title tags duplicated?
Are there any title tags that are too short, too long or simply do not exist?
Which page descriptions are too long, too short, or not provided at all?
Are there any pages with two H1 tags used at a time?
All these questions concerning the factors on the page need to be answered in a SEO audit.
6. CORRECT PAGINATION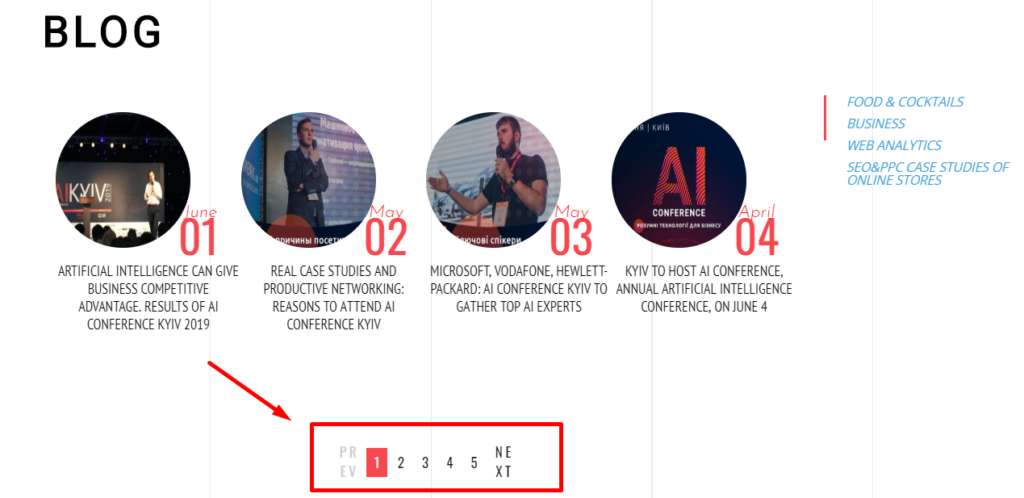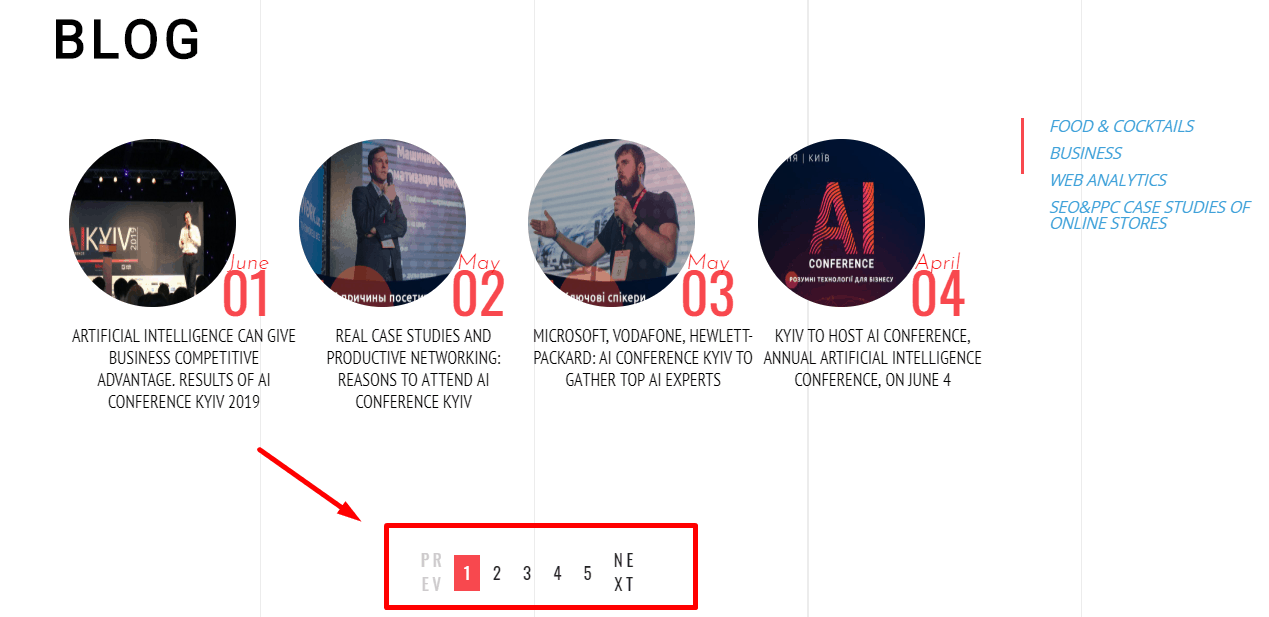 Search engines are very serious about content duplication and are designed to show only one URL containing specific content. Incorrect pagination can cause duplicate content problems both separate articles and the target pages that allow you to access them.
The meta tags rel = "prev" / "next" on  pagination pages should be formatted correctly, which is the best practice for indexing proposed by Google.
7. IMAGE OPTIMIZATION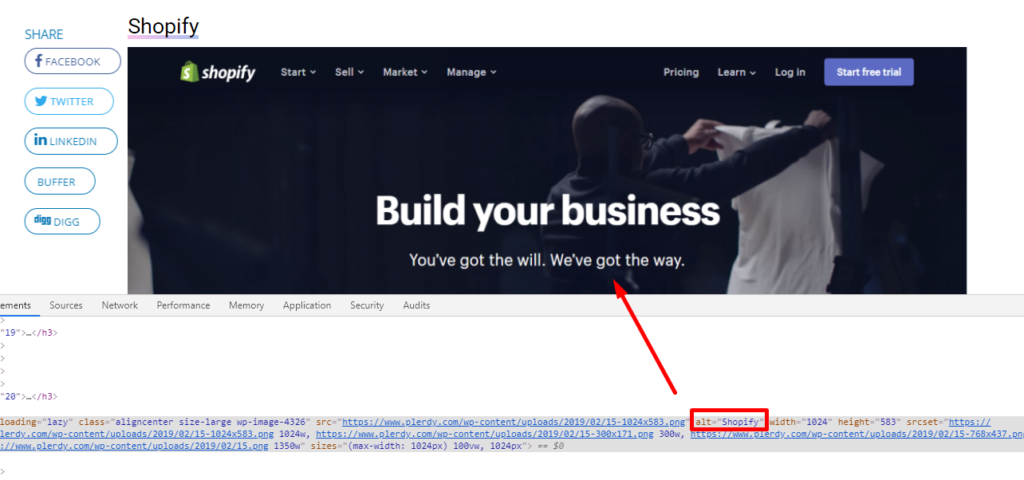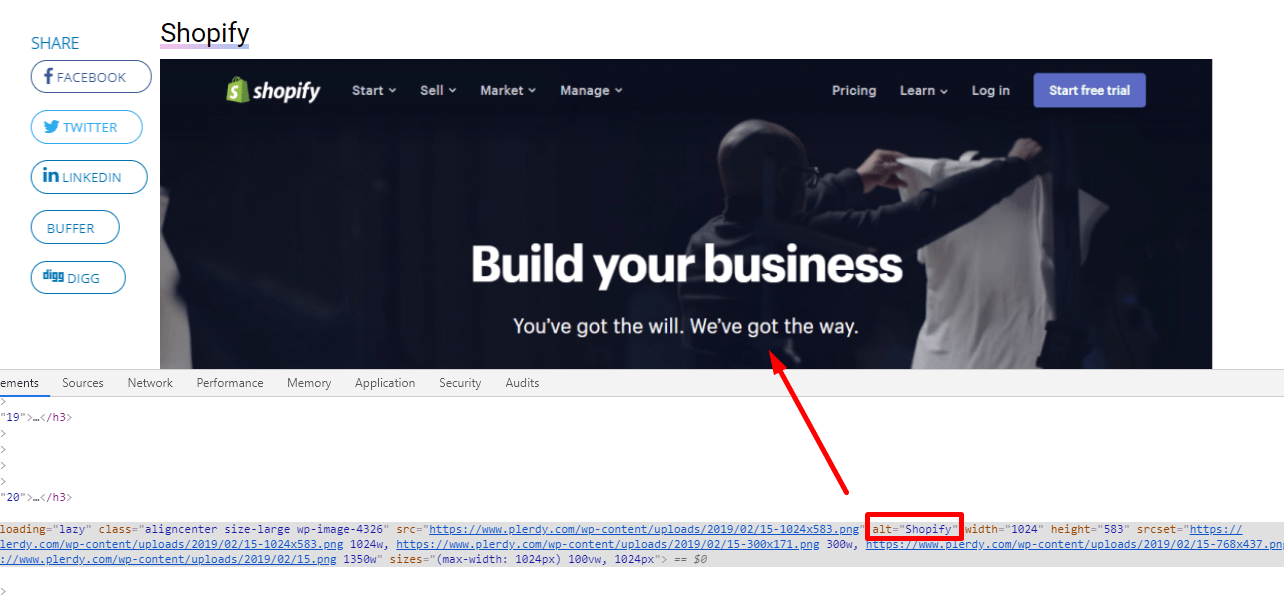 Images should be named correctly. In other words, they should have meaningful name tags indicating the object displayed on the image rather than a random set of characters (e.g.,  img123.jpg).
Use title and alt attributes for images. The first one returns information about the image when the user points at it with the mouse cursor, while the second one "tells" Google what those images are. Alt describes the image for the search engines and users, so it should not be too long. One or two sentences will suffice.
8. CORRECT LINKING

Links should lead the user to high-quality websites that correspond to the main topic of your web resource. Is the article linked to the web page relevant to the user? Does it describe the topic of the website? However, avoid providing links to other resources (this is especially true for online stores) if those links do not lead to your own landings, social media, etc. This can divert potential client from your service and render your website untrustworthy for search engines.
9. THE IMPORTANCE OF HTTPS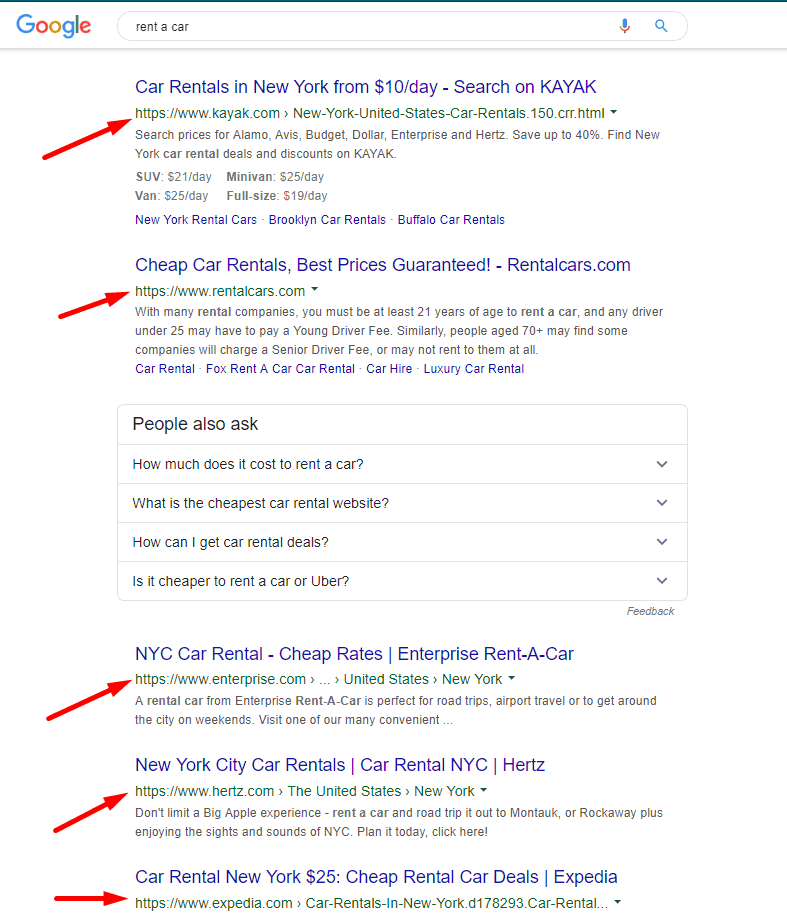 If you're using the HTTP protocol, you'll need to move your website to HTTPs to improve the security of personal data, such as login credentials. HTTPs are primarily designed to protect the integrity and privacy of data transferred among websites and end users. Without an HTTP address, important or personal information can leak from the website. Thus, it is essential to use HTTPs, especially if you collect payment details, passwords or other personal information on any of your web pages. Also, websites with HTTPs rank higher in Google search results.
10. MOBILE WEB SCANNING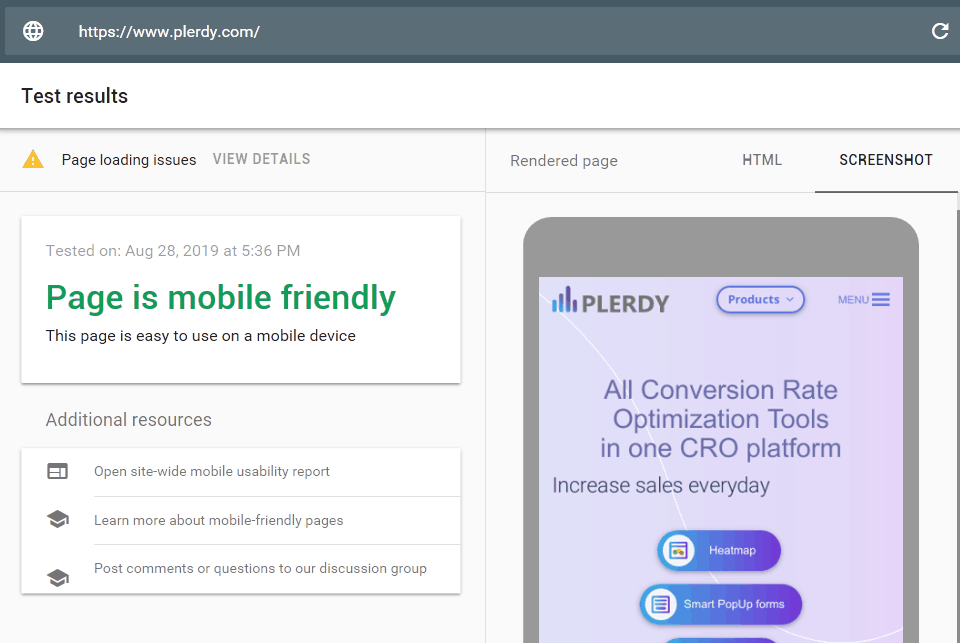 Nowadays websites are indexed based on "mobile-first index" principle. Google states that now search engines pay attention to the mobile version of the website first, and only then get down to the desktop version. Accordingly, if your website is not optimized for mobile devices, it is highly unlikely to get to the top of Google search results.
When conducting a technical SEO audit, it is important to determine how Googlebot scans various versions of the website.
Google's Mobile-Friendly Test and  Fetch as Google are easy and convenient ways to test how Google mobile search robot "sees" any page of your website. In addition, Google Search Console Mobile Usability report identifies specific pages on your website that have mobile usability issues.
You can also use SEO scanners with The Googlebot Smartphone option: most bots now offer users an opportunity to specify or select a custom agent that allows them to simulate Google's behavior during mobile search. Screaming Frog SEO Spider, OnPage.org, Botify, Deepcrawl and Sitebulb will help you emulate the behavior of a mobile search user when accessing the site. With Screaming Frog you can also browse your pages in the "List" mode to check the status of a specific list of pages and to find out whether mobile web pages are reflected.
11. CHECKING AMP REALIZATION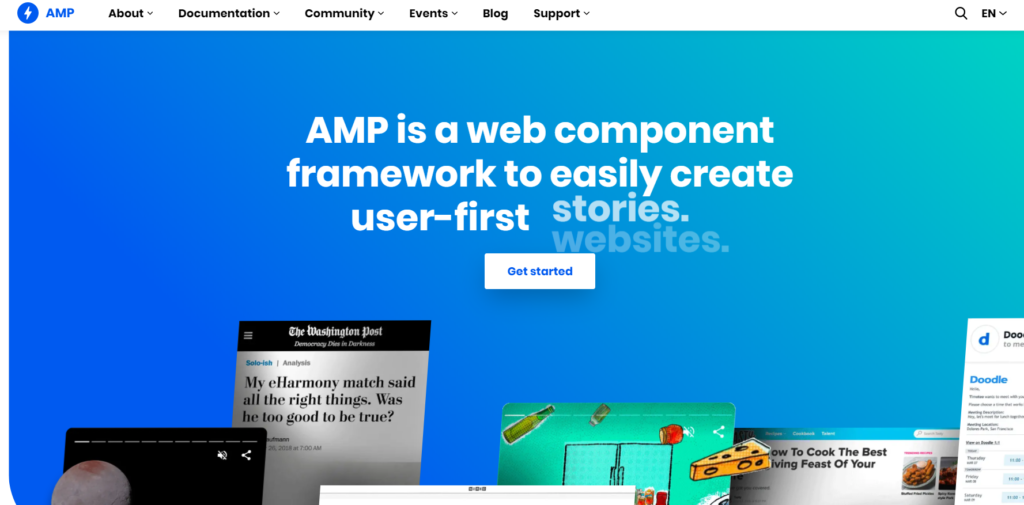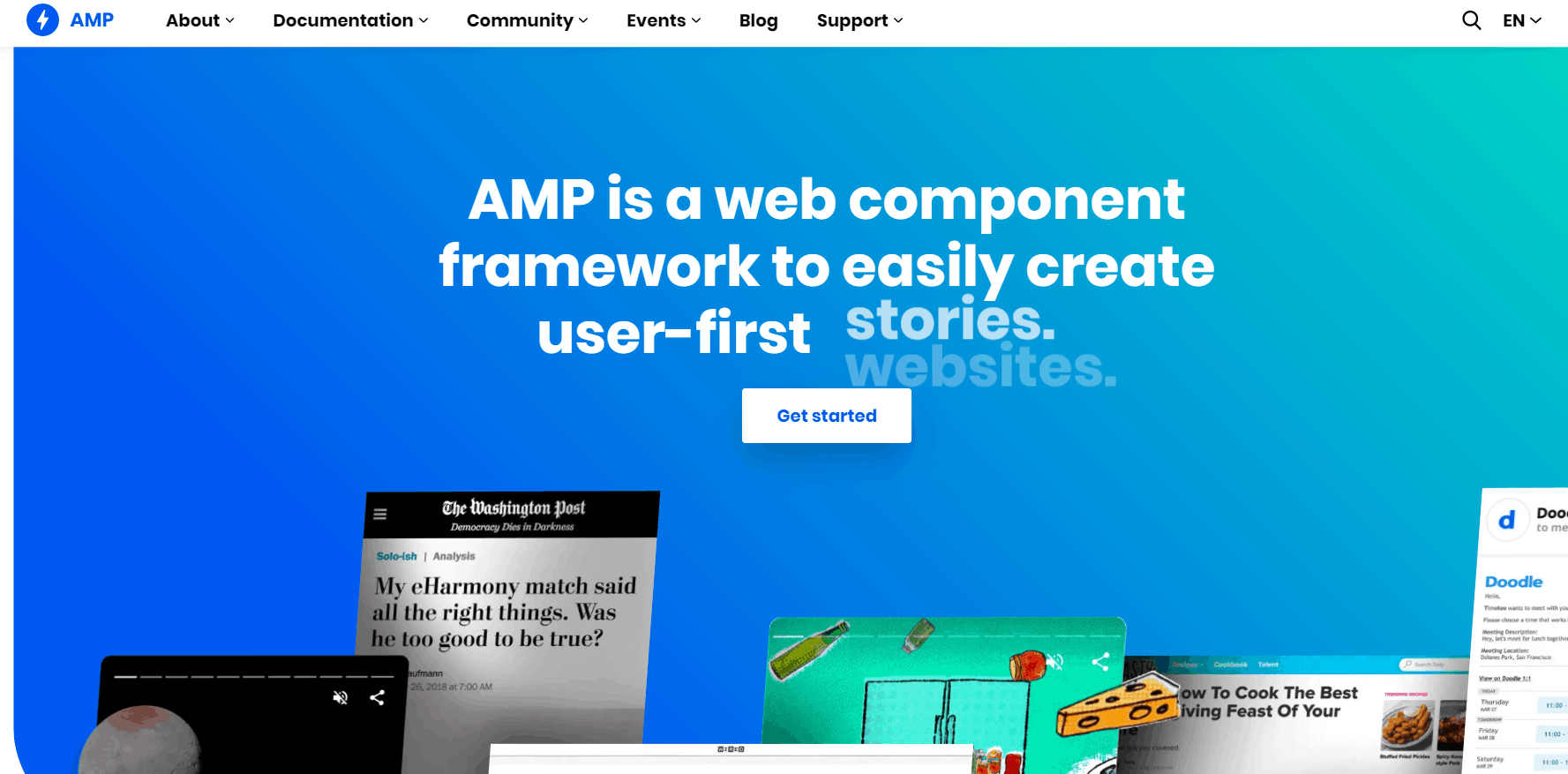 Accelerated Mobile Pages – Google's open source initiative aimed at improving download speed (and user experience, respectively) for mobile website versions. The project is based on AMP HTML, a new open structure entirely based on the existing web technologies, which allows websites to create "lighter" web pages. Its application depends on whether the functionality of the website (page) allows you to implement it.
Many websites have adopted AMP, so for a technical SEO audit, you need to check how AMP works on your website and make sure that its realization meets Google's requirements.
12. QUALITY CONTENT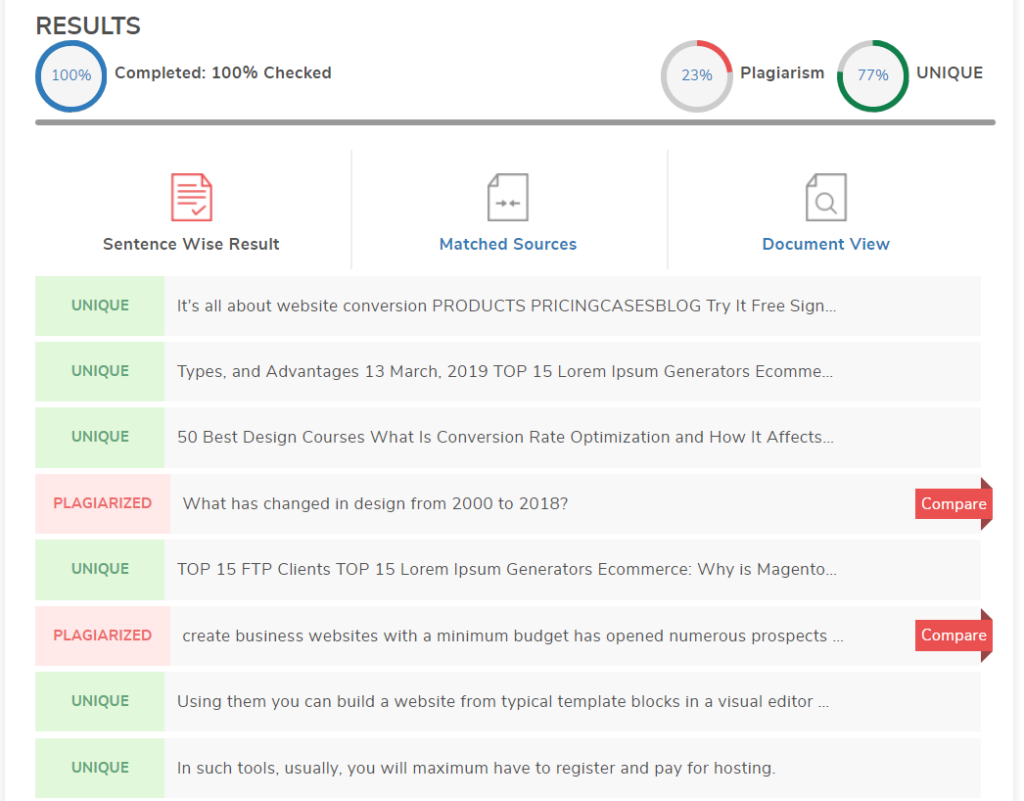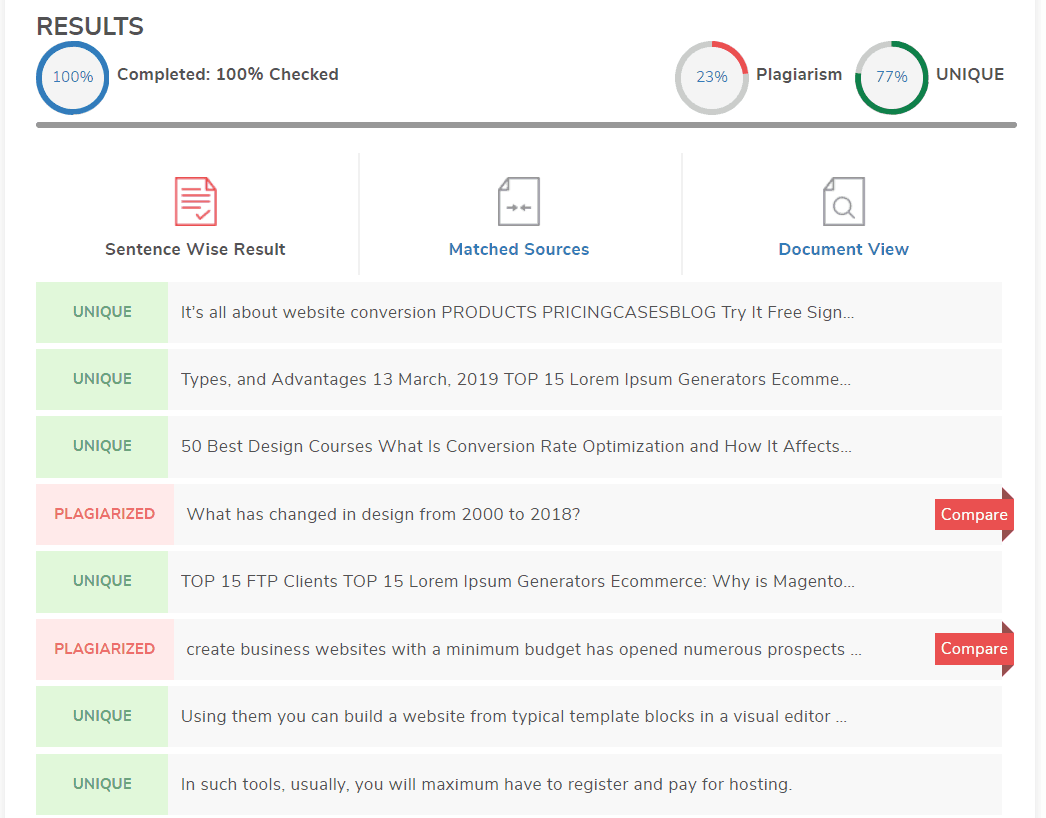 "If you build high quality content that adds value and your users seek you out then really you don't need to worry about anything else." Amit Singhal, Google
Poor content brings down user interest, and Google doesn't want to offer it on its SERP. Substandard pages are defined by Google as redundant, possibly plagiarized, or those that are not relevant to the search query. In fact, Google has developed a separate Panda algorithm to remove such pages from its index.
One of the most important steps that will help you to move your website higher in Google ranking is to ensure that each page contains unique content. The uniqueness of the content is defined by the amount of text written from scratch and the absence of rewriting of other texts. Thus, text uniqueness should make at least 90%. However, it is not only uniqueness of the content that affects website promotion. The publishing, type and the message of the texts also contribute to it, while their absence makes the website lose its position. Even though the lack of adequate layout or a meaningful message may not directly affect the search engines, it definitely influences user behavior factors, which in turn can cause the website to go up or down the SERP.
Recommendations on how to conduct SEO audit of a website and analyze its results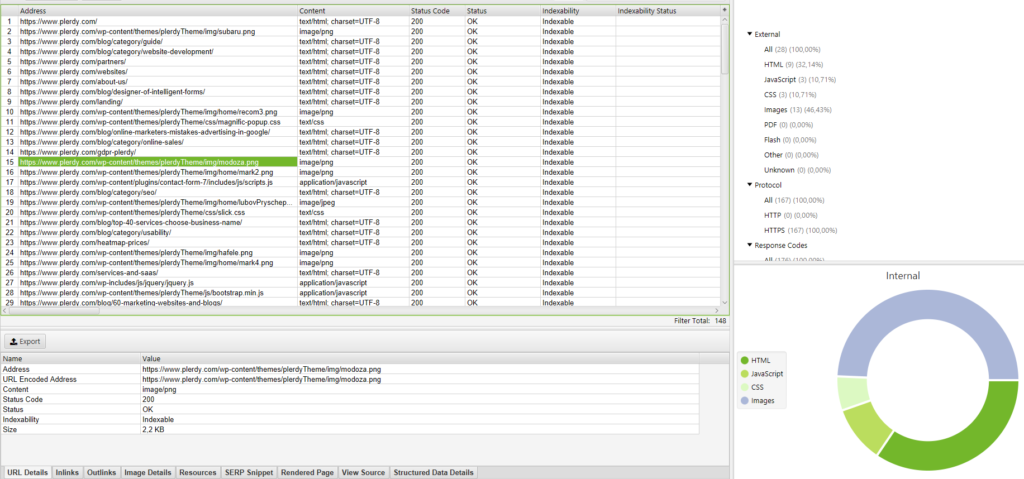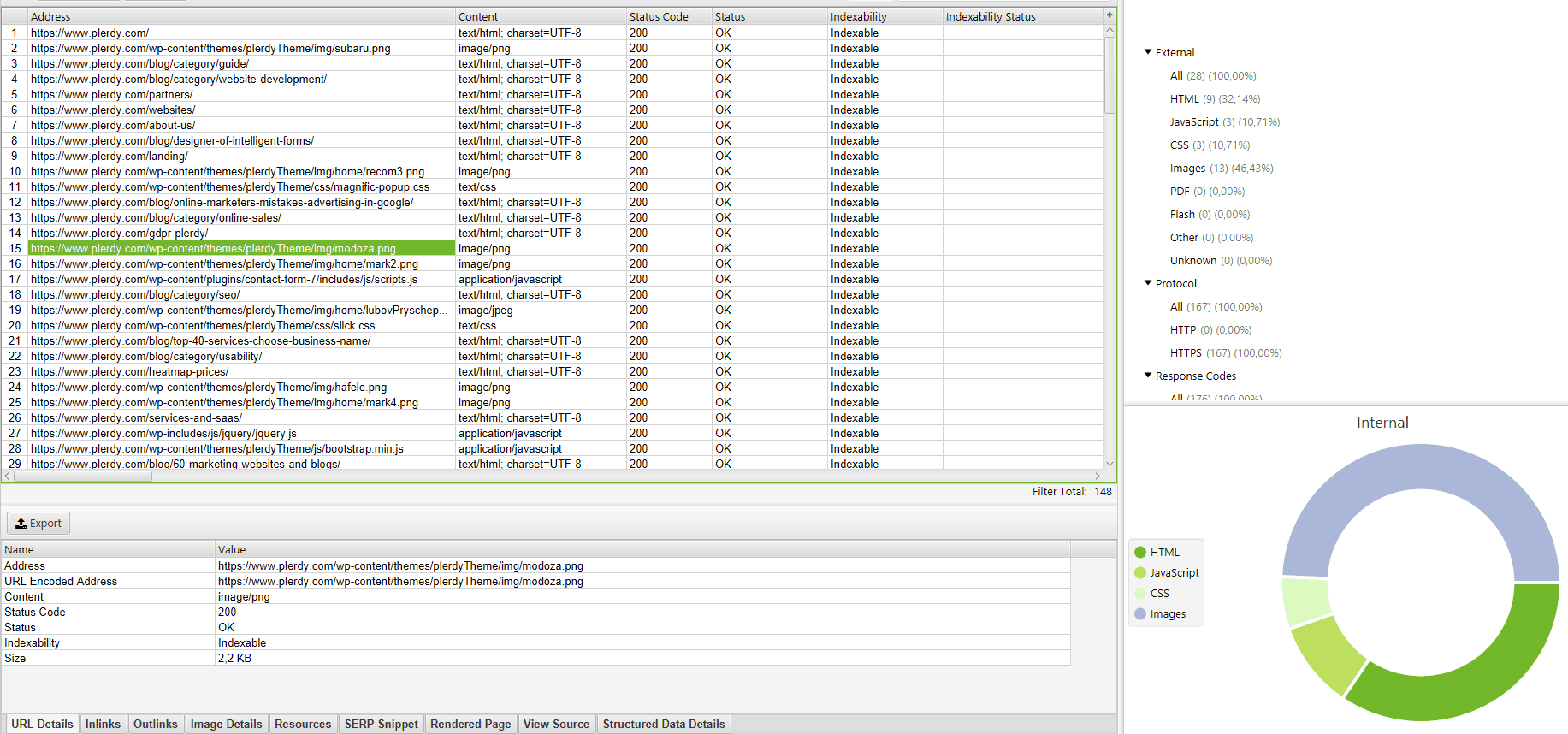 SEO audit is the basis for all further search engine optimization measures. Only when your website is technically advanced, has the correct internal setup and undergoes a comprehensive analysis can you take further actions aimed at improving its ranking and finally increasing the sales.
Also you can discover more about other SEO secrets here: https://kcwebdesigner.com/search-engine-optimization/
SEO audit results can be used to gain an advantage over the competitors. All efforts in the SEO environment are aimed at improving the visibility of your own website  in the search results.
Recommendations on how to analyze and carry out SEO audit of a website:
SEO audit of the website should still be carried out by a specialist so that  all problems or potential threats are spotted timely and addressed.
SEO should be undertaken every 3-6 months so as no errors in the website's work are left unattended.
In addition to spotting SEO mistakes, SEO audit entails the analysis of user behavior and the effectiveness of the website itself.
It would be unwise to skip SEO audit of a website as it helps you ensure that no crucial errors have been overlooked and improve your website ranking by solving the current problems.
The cost of a comprehensive website audit is determined by a qualified SEO specialist based on the measures to be taken and recommendations on error correction. You can find out the price of SEO audit and discuss further cooperation on our  website.