Today we will discuss one of the most important aspects of the website promotion or its preparation for this process. The questions we will be talking about will help you better understand the purpose of website analysis and SEO audit. You will also learn how to find the right time for it, what steps to take, and which tools to use for an effective SEO audit of your website.
Automatic SEO audit and semantics analysis of your site – Plerdy does automatically every day from pages with traffic.
From the article "SEO-audit of a website: A full checklist," you will learn:
What is SEO audit of a website?
What do we need it for?
What difficulties can one encounter when conducting SEO audit of a website?
What aspects should be analyzed as part of a website SEO audit?
What tools can be used in the course of a SEO audit?
How should a website audit be carried out?
Checklist of the main performance indicators to be included into the analysis of the SEO audit.
Recommendations to be factored in during the analysis and the process of SEO audit of a website.
So, let's start.
What is SEO audit of a website?
SEO-audit is the full analysis of a website carried out following the search optimization criteria both on the web page and beyond it. The website is checked against all the important factors that can influence its ranking in search engines, along with the analysis of its technical features.
Marketing analysis is used for long-term website optimization. For this purpose, information about user behavior is gathered and then analyzed. These data should contribute to the positive development of the website in line with its main aim.
Why is SEO audit so important?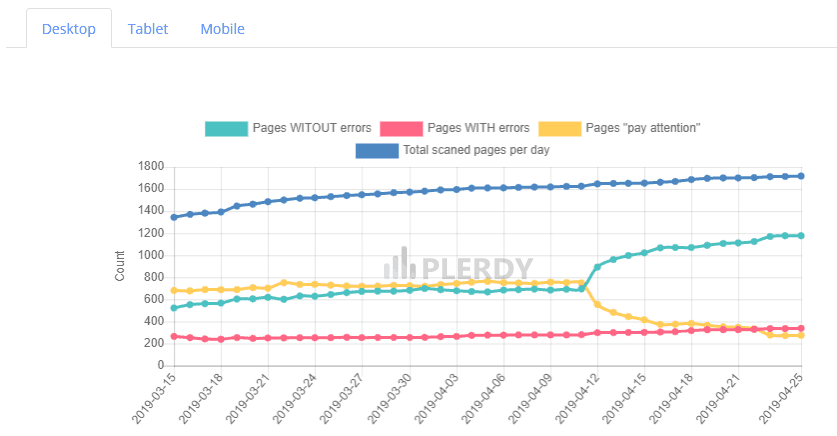 The main purpose of a professional SEO audit is to identify the strengths and weaknesses of a particular website regarding search engine criteria. The results of the analysis are then clearly and comprehensively presented in the SEO report.
The report must show the audit results and possible interventions for optimization for each point of the checklist. The basic analysis can highlight the optimization means that can help make the website more visible, attract more visitors, and boost the website conversion rate.
However, I recommend undertaking an SEO audit of a website every 3-6 months because while actively promoting your website, creating new web pages, adding new categories.
What difficulties can occur during an SEO audit of a website?
Even though the web suggests many articles on how to carry out an SEO audit on one's own without any extra effort, do not try to do it all by yourself:
Have strong analytical knowledge and skills.
Have experience in SEO audit of websites or understand the basic requirements regarding each of the points in the checklist.
Have access to the tools (both free and paid ones) that will allow you to conduct an SEO audit and be able to use them correctly.
Be aware of the trends and requirements of the search engines and the main algorithms they rely on. Moreover, you should remember the filters applied by search engines to websites that work inadequately.
Take into account other details that influence website analysis results.
Regardless of the difficulties and limitations mentioned earlier, I will outline the factors in an SEO audit checklist and explain them profoundly. Still, before you embark on an independent SEO audit and make any important decisions, be sure to consult professionals in this field to avoid possible mistakes.
What aspects should one analyze during an SEO audit of a website?
Every category includes many subcategories, all of which must receive due attention during SEO audit.
Let's briefly address each of the points:
Technical problems on the website – this point includes the key indicators of website indexing. That is, the speed index, presence of duplicate pages on a website, and whether all the indexed pages are necessary for the users;
Business metrics – include the presence or absence of phone calls and/or orders placed, the website performance as the main source of the orders, as well as the average order value and the full cycle of the sales department work;
Usability – involves the analysis of user behavior, number of clicks, number of views per page, scroll depth, rejection rates, and other indicators influencing the overall perception of the website and its ease of use.
Since recently, the promotion has also become closely tied to such commercial factors as the presence of an informative contact page, awards and certificates, and a separate page or a downloadable document with a price list. If such pages are absent from your website, the search engines are likely to perceive it as a generic one, which in turn will prevent it from getting a higher search engine ranking and standing out from the competition.
Thus, it is essential to consider these factors while working with websites in highly competitive spheres.
Tools for SEO audit of a website
Nowadays, SEO specialists have various tools that help them automate their work and improve the quality of the data retrieved and analyzed in an audit. Today I will share some of these tools with you.
Full website analysis with a technical SEO audit
Further I will provide specific recommendations on technical and structural adaptation stemming from SEO analysis.
1. DO TECHNICAL CHARACTERISTICS OF THE WEBSITE ENSURE CORRECT "SCANNING" BY SEARCH ENGINES?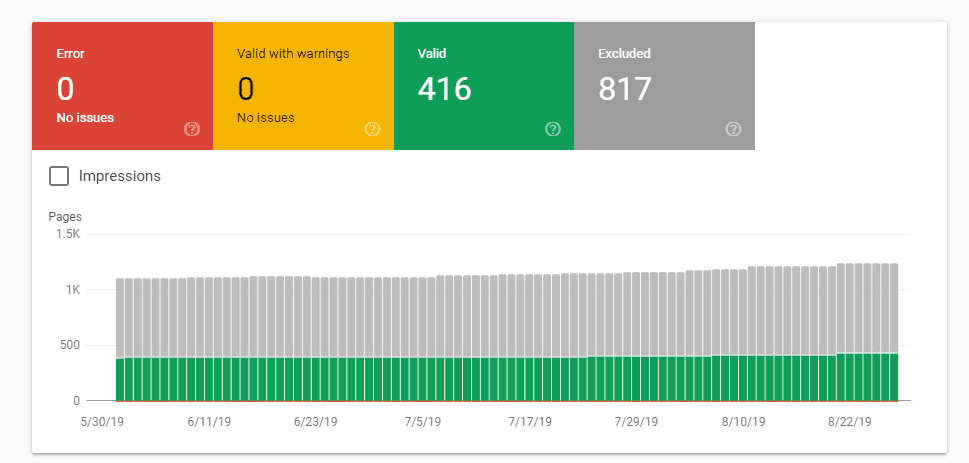 Robots.txt, or rather the standard Robots-Exclusion protocol, is a text file that shows which directories can be read and which cannot. Scanners first search the robots.txt file and interpret it. Thus, robots.txt should be located at the root of the domain. The contents of the robots.txt file consist of two statements: the bot specifications and the description of the files it should ignore.
Are there any pages that return an error message (404)? For example, they could have been deleted or contain broken links – hyperlinks that lead to non-existent pages, files, etc.?
2. WEBSITE LOAD TIME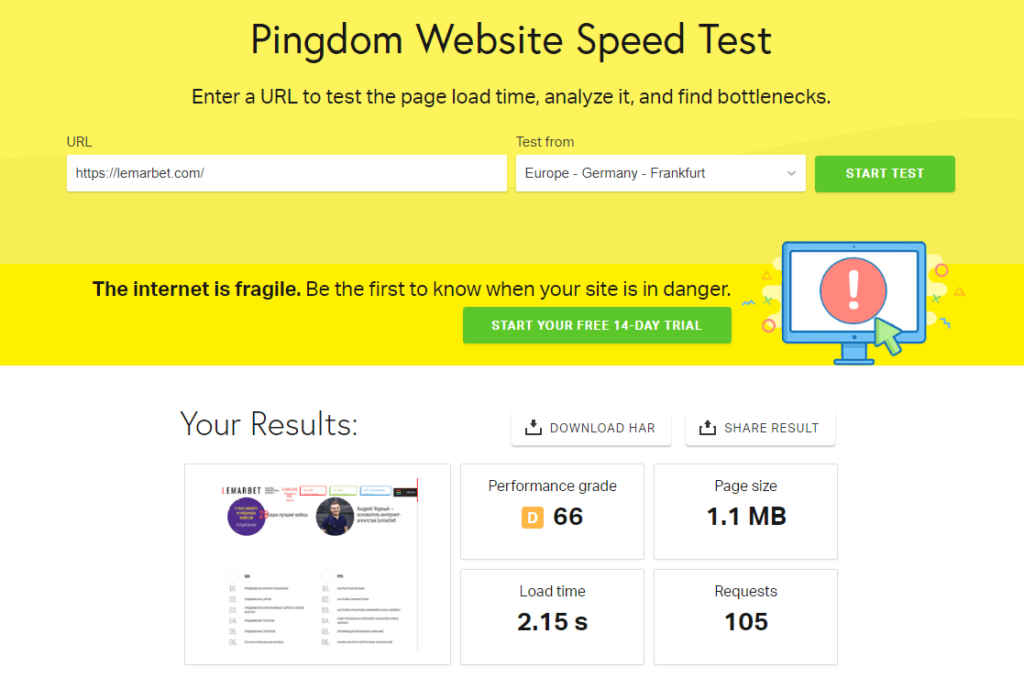 To check the download speed, various tools are used, such as GTMetrix, Google Page Speed or Pingdom Tools. To get more accurate results, you need to indicate a location in the closest vicinity of your server.
3. WEB PAGE OPTIMIZATION
Is the URL short and user-friendly (not www.example.com/p=id34, but www.example.com/products/)? It would help if you used so-called human-friendly URLs.


Are the names of the pages (title tag) indicated correctly (they should be reflected in the headlines in the search results)? Titles must be unique and should not exceed 70 characters not to be cropped in search results. Headings should be used in chronological order (h1-h6) and display correctly structured web page content.
4. THE IMPORTANCE OF HTTPS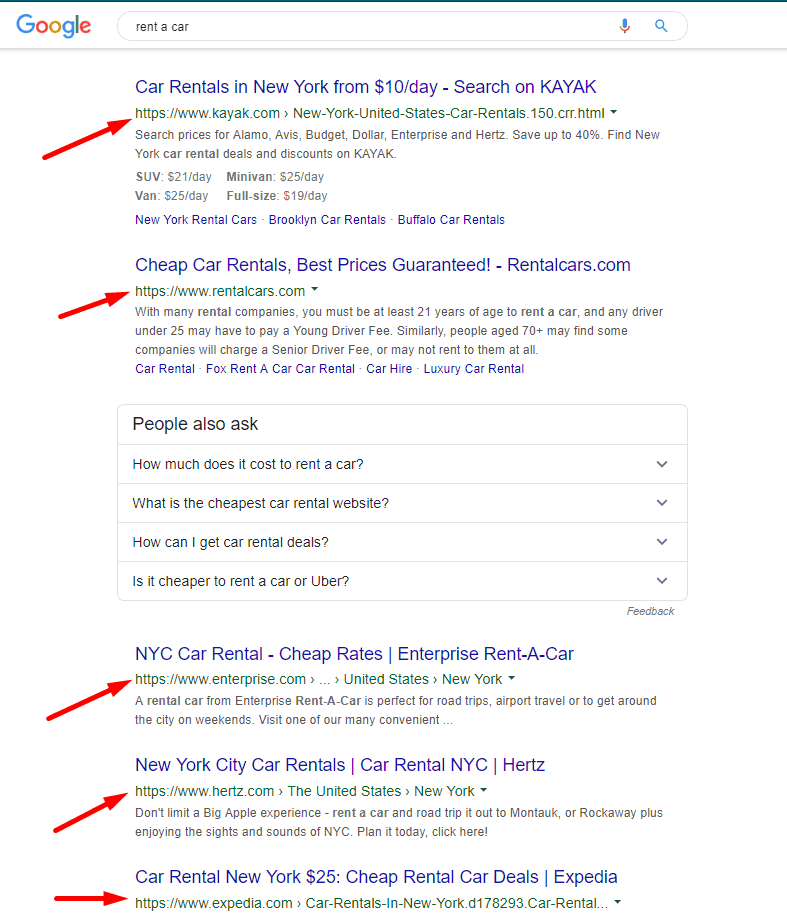 If you're using the HTTP protocol, you'll need to move your website to HTTPS to improve the security of personal data, such as login credentials. HTTPS is primarily designed to protect the integrity and privacy of data transferred among websites and end-users.
5. CHECKING AMP REALIZATION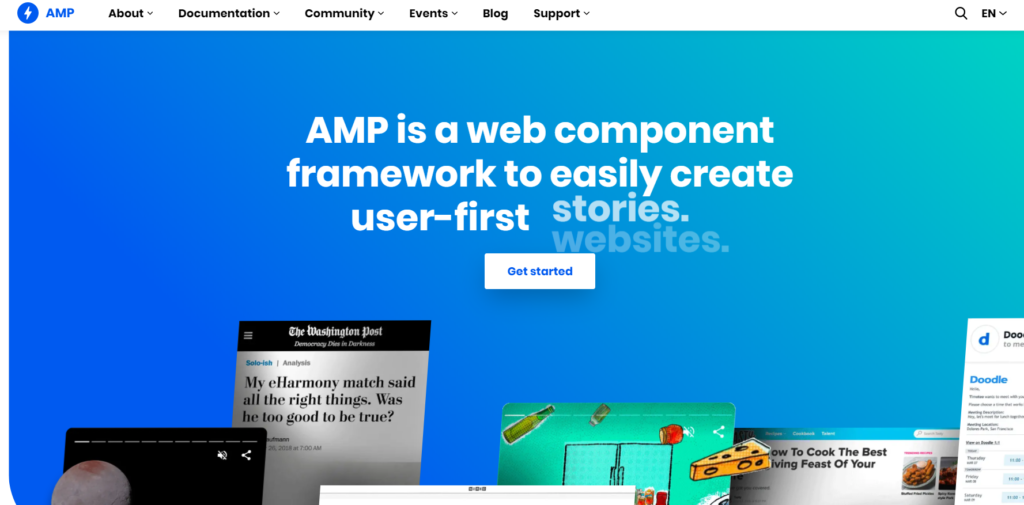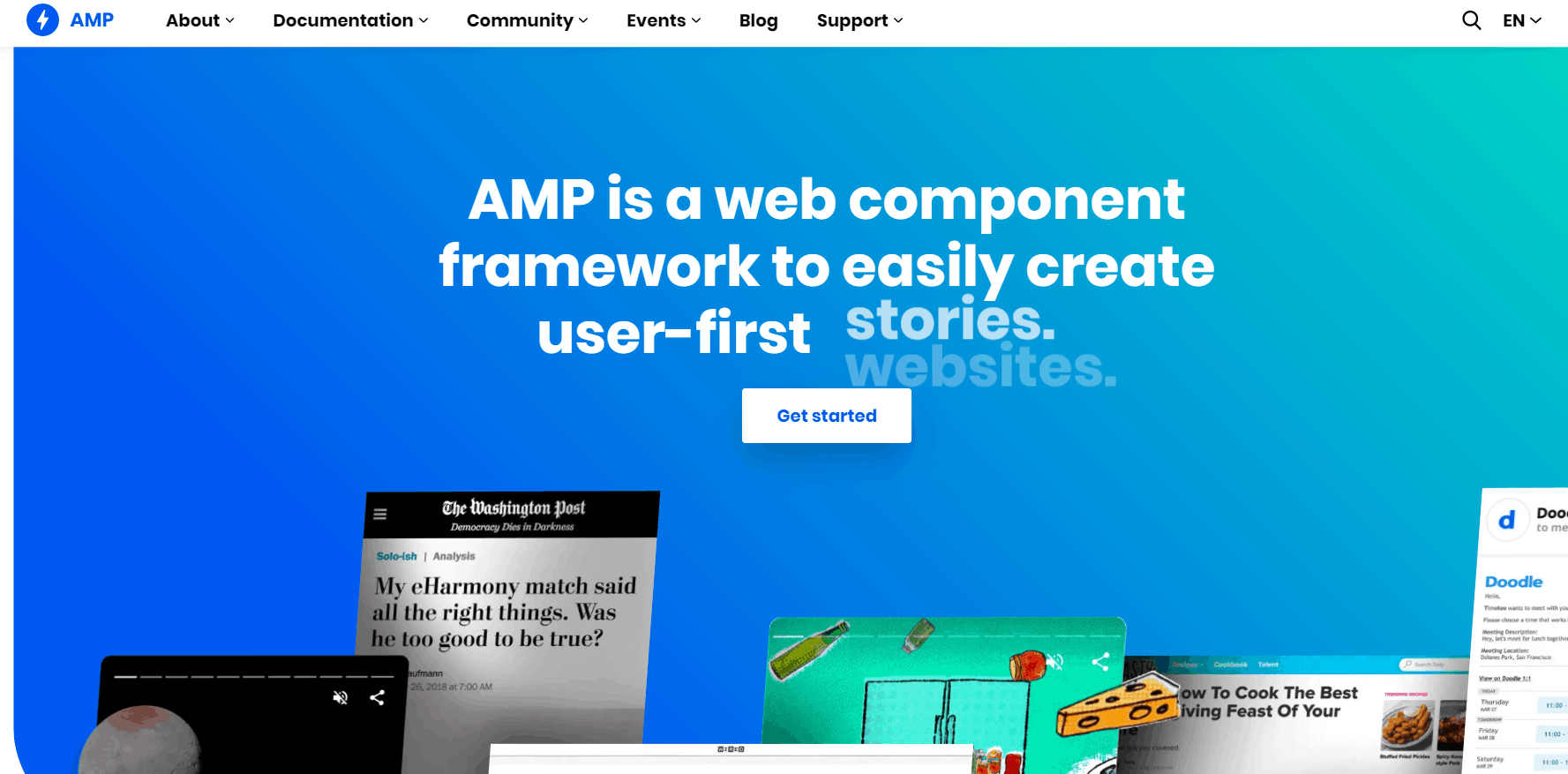 Accelerated Mobile Pages – Google's open-source initiative aimed at improving download speed (and user experience, respectively) for mobile website versions. The project is based on AMP HTML, a new open structure entirely based on the existing web technologies, allowing websites to create "lighter" web pages. Its application depends on whether the functionality of the website (page) allows you to implement it.
6. QUALITY CONTENT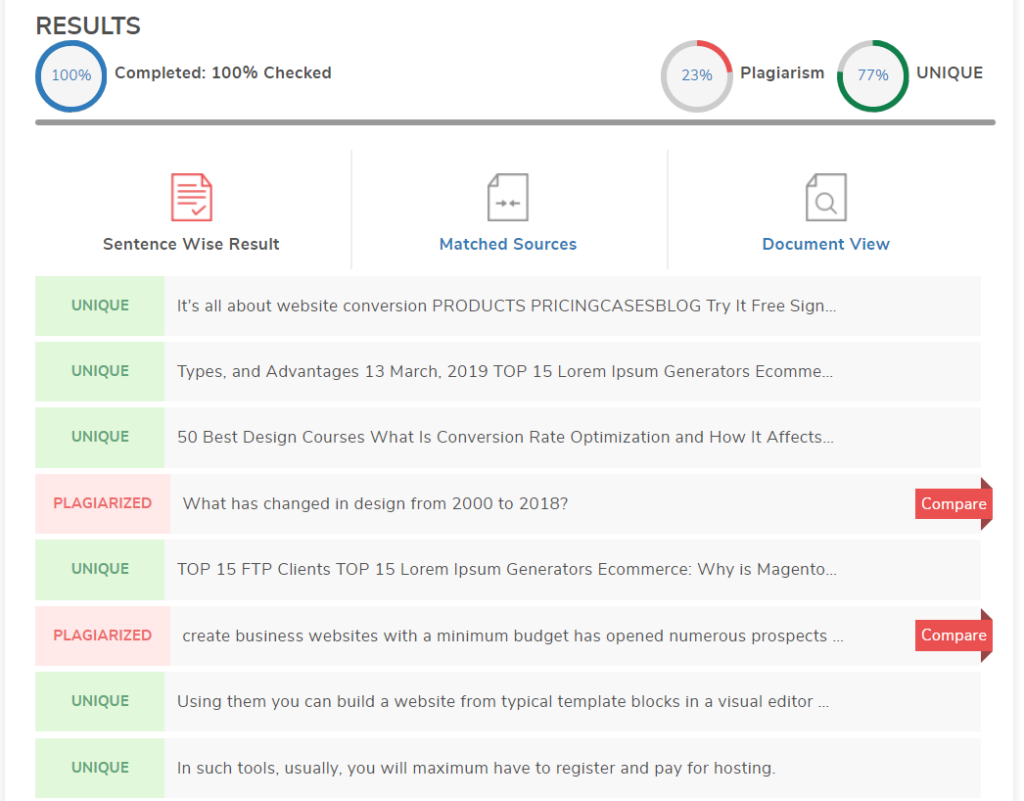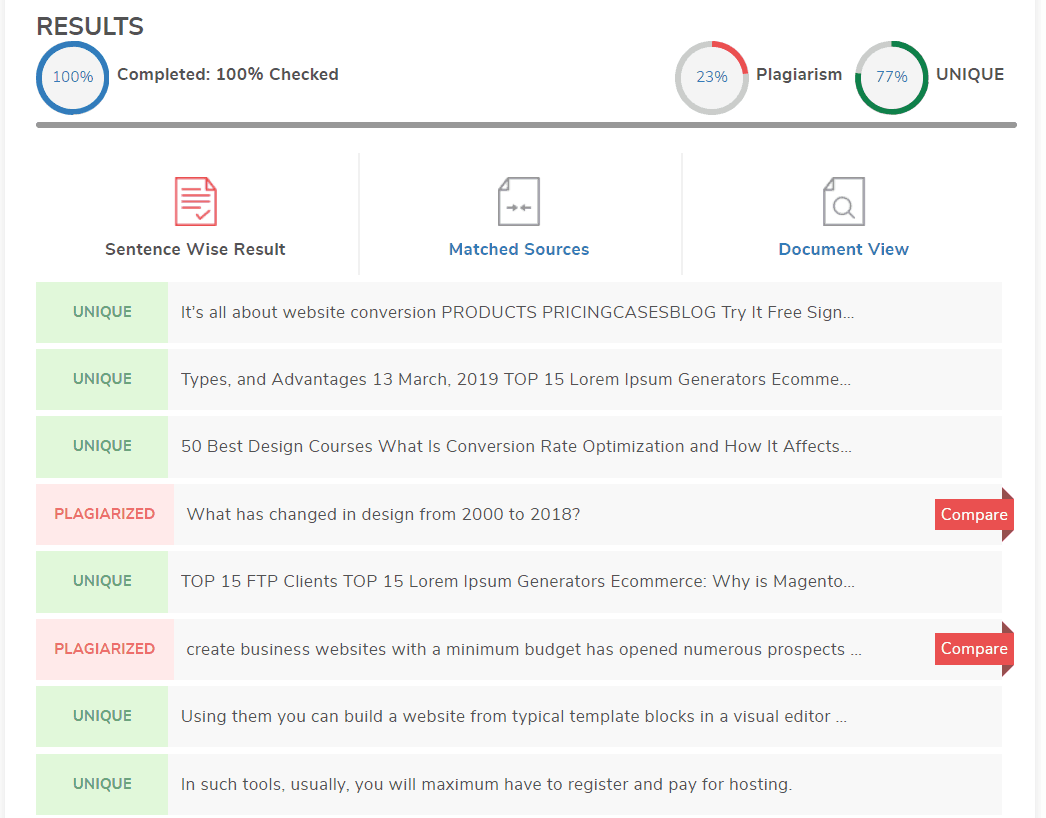 Poor content brings down user interest, and Google doesn't want to offer it on its SERP. Substandard pages are defined by Google as redundant, possibly plagiarized, or those that are not relevant to the search query. In fact, Google has developed a separate Panda algorithm to remove such pages from its index.
Recommendations
SEO audit results are the first step to getting more organic traffic. If you don't need an audit, your competitor will get more targeted traffic and faster sales.