Consider SEO content software if you want a shortcut to creating SEO-optimized content that ranks high on Google. These tools automatically generate a list of keywords to include in the article, offer headings, and evaluate the text once you add it. This way, you can ensure that the pieces you create are optimized.
Learn more about SEO content software and the top 5 services to use below.
What is SEO Content Software?
SEO content software is a web tool that helps you create a content plan for any domain, niche, or audience. It also generates keywords to promote written articles and analyzes the result to ensure it is well-positioned to get to the top of the search.
Here is what you can do with it:
Find out fresh article ideas for your industry and niche
Get SEO recommendations based on the latest Google Search algorithm changes.
Generate keywords relevant to the topic to make your article rank higher than competitors
Get the structure and headlines for the article
Automatically check SEO optimization of the content before publishing it
Audit your existing pages to make sure you make the most out of them
Generate content draft automatically
Given the listed functionality, SEO content software are popular with SEO specialists, content managers, writers, and website owners who only start their businesses. Even though you can do most of the things such services do through other solutions, SEO content software significantly simplifies the work. Instead of manual research and switching between Google Analytics, Keywords Planner, Ahrefs, and other tools, you have one platform for all tasks. It considerably saves your time and effort.
Best 5 SEO Content Software Solutions
Are you eager to try one of the SEO content services yourself? There are a bunch of options to choose from.
Here we provide an overview of the best services with their main features.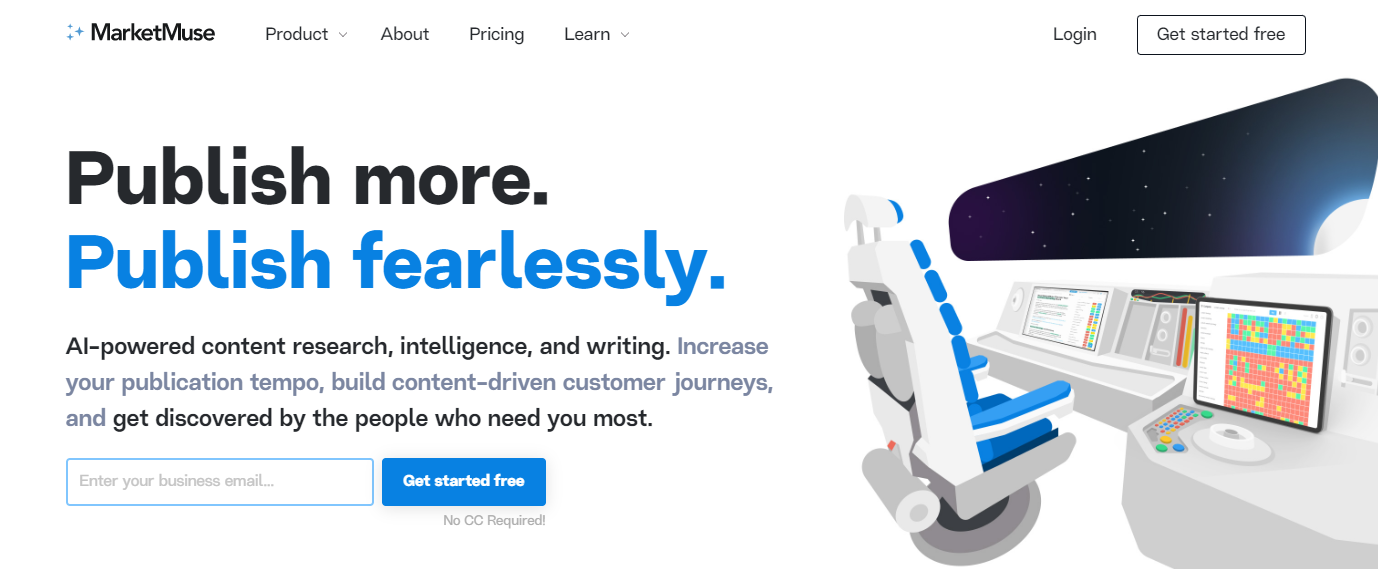 MarketMuse is an AI-powered content intelligence, and strategy platform that analyzes an enormous scope of articles to detect gaps marketers can use to promote their brands. In addition, it promises to reduce the time of writing a piece of content from 19 to 8 hours through accelerated research and optimization.
The patented AI capabilities prioritize content opportunities considering the authority and ROI, which allows you to create articles that pay off.
Unique features:
Automatically generates briefs. The machine learning technology provides a raw piece of content to help you with the first draft and save time
Planning and collaboration. Team leaders can do planning and assign tasks to every team member in a shared space.
Price:
Free or $7,200/yr for a standard subscription
Trusted by:
Discover, Lionbridge, Jabil

Surfer SEO is another popular tool for content writing. It has all the necessary features to plan and execute a content marketing strategy while offering intuitive navigation and catchy design.
Once you register, you go to the dashboard with content analytics and creation features. Besides the main functionality, Surfer SEO supports some extensions, including Keyword Surfer, Content Editor, Free Outline AI Generator, and Grow Flow.
Unique features:
Automatically generated outlines based on the topic.
The content editor you can integrate with WordPress and Google Docs to see if your text needs any critical SEO edits
Whitelabel SEO audit for agencies who don't want to disclose the software they use
Price:
From 49 to 199 $/month
Trusted by:
Shopify, GetResponse, Opera, Spectrum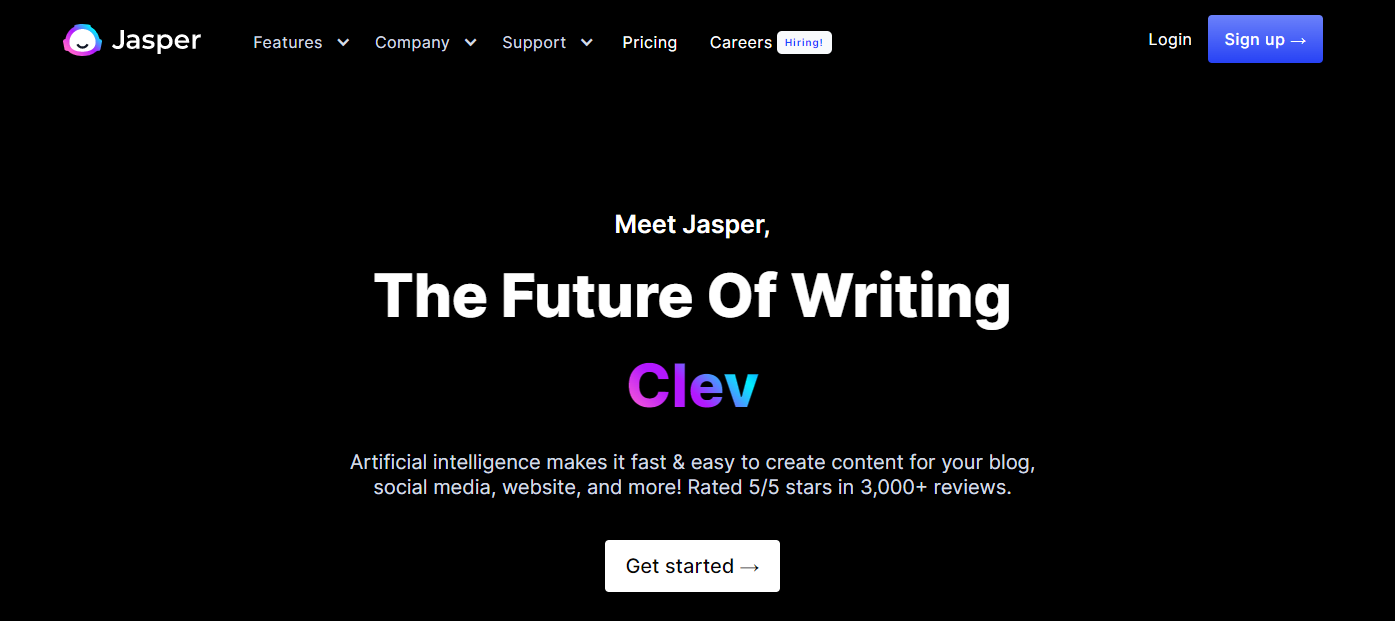 Jasper makes it easy to create content for your website, social media, or blog with artificial intelligence. In the dashboard, you can pick one of the templates (e.g., personal bio, email subject lines, video script outline, etc.), tell the AI what you want to write about, select the tone of voice, and generate text. Afterward, you can edit the created text to finalize the copy.
Automatically generated drafts make the work of content teams more effective. As a result, JasperAI mentions a 5X efficiency increase.
Unique features:
Automated content generation based on custom settings to quickly create drafts
50 proven templates to cover the most commonly used content types
25 languages supported. So if you target non-English-speaking markets, this tool can be equally useful.
Price:
From 49 $/month and up based on words
Trusted by:
Google, Ainbnb, IBM, Logitech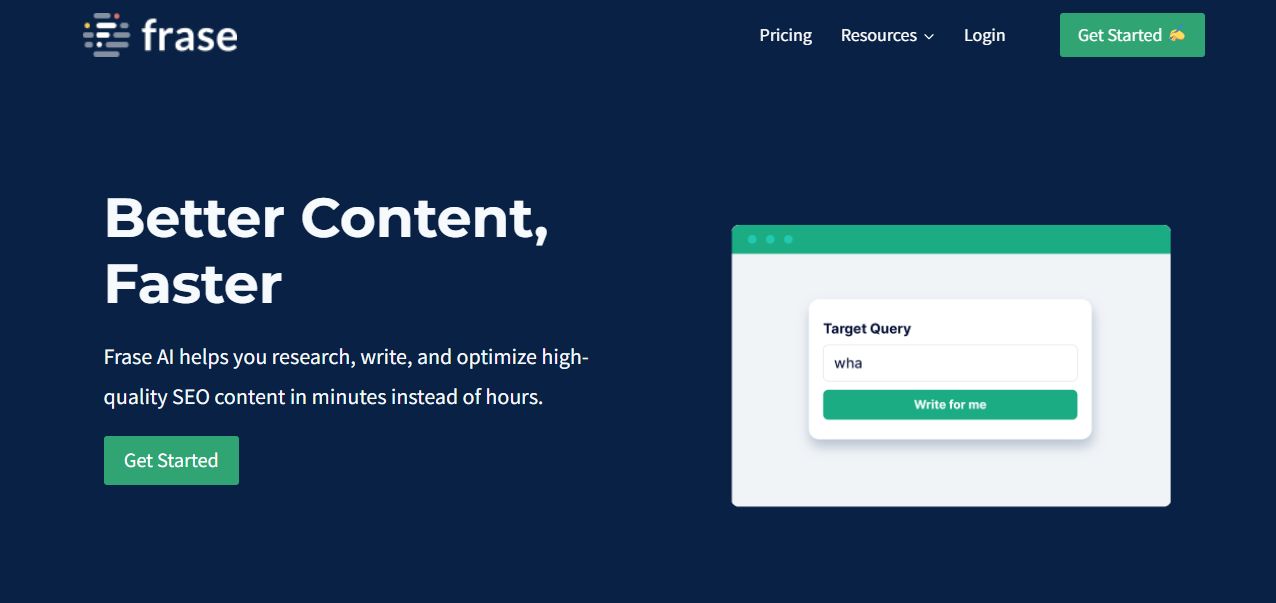 It's another smart solution for SEO-optimized content that can drive traffic to your website. Like other software in this overview, it leverages AI to offer content options, produce briefs, generate draft copies, analyze text optimization, etc.
According to Frase creators, the tool generates full-length SEO content briefs in 6 seconds.
Unique features:
Compares your keywords with the ones used by competitor websites
Detects pages that start to slip in ranking and require updates to regain their positions
Automatically clusters your keywords to guide the content strategy process
Price:
44.99 or 114.99 $/month
Trusted by:
Coursera, Merkle, Digitas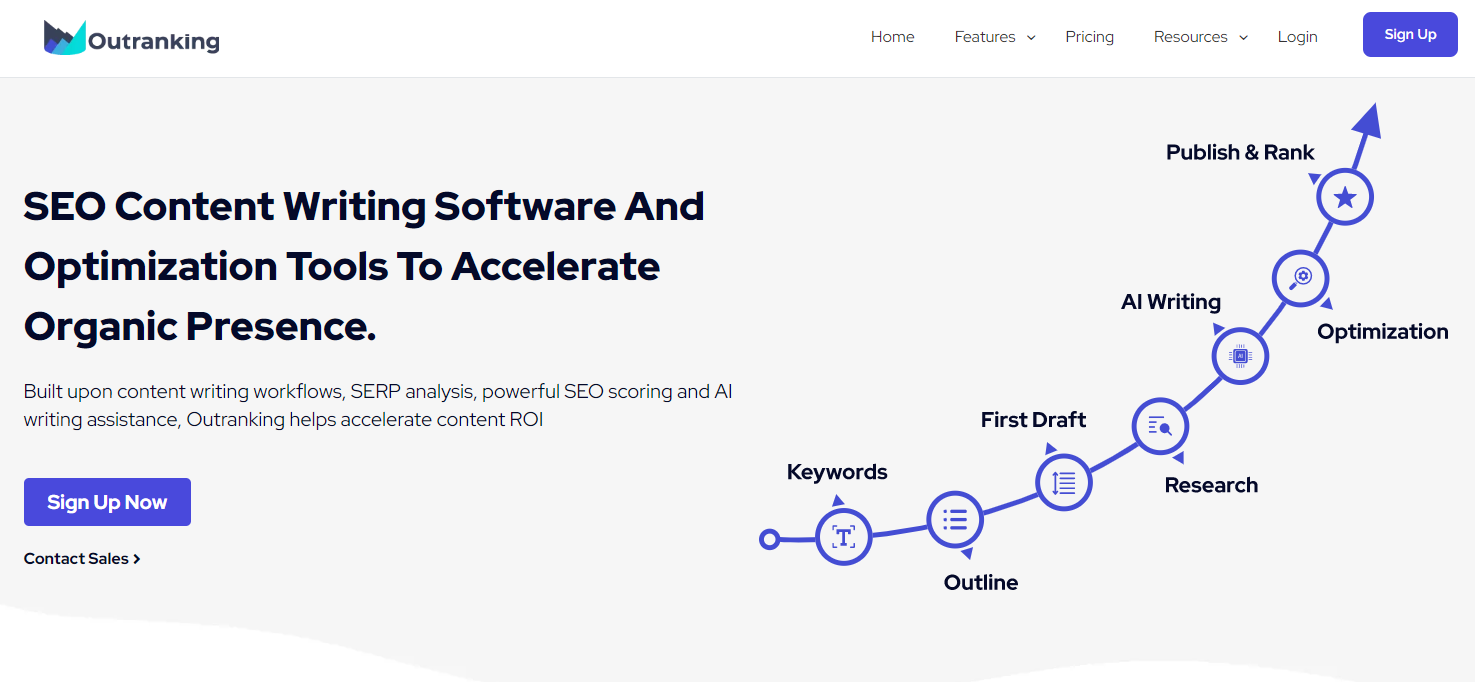 Outranking is a writing assistant that uses SERP analysis to provide SEO specialists and writers with relevant suggestions. It covers every content creation stage, from keyword research and outline to optimization and publishing.
This platform is also very convenient for team collaboration as it supports folders, tags, teams, and commenting.
Unique features:
Automatically completes sentences and paragraphs with AI capabilities
On-page optimization guidance to fix title, metadata, URL, outline, links, images, topics, keywords, anchor text, content depth, and readability
Internal link suggestions for inbound link building
Price:
From 40 to 157 $/month depending on the number of AI words processed
Trusted by:
Zoho, NBC News, FastSpring
Conclusion
You have just learned about several top tools many leading businesses use to optimize content creation. If you are interested in getting a solution like this, we recommend analyzing the most suitable option in more detail or testing it.