Increasing brand awareness and attracting customers is the most important task for marketers in every company. To fulfill this goal, the website plays a key role: on it, potential customers can learn about your services, read about the completed work and customer reviews, leave an application and contact you.
One of the most effective online marketing channels is organic traffic from search engines. Therefore, search engines must optimize the website to get to the top of search results and receive free targeted traffic. In other words, it is necessary to perform SEO optimization. This is a complex task, which includes working with the site code, design, and content. SEO firms provide this range of services with their experts in search engine optimization.
What Does An SEO Firm Do?
SEO firms can perform a lot of work on search engine optimization. However, the main duties of an SEO firm include:
Evaluation of content quality and website visibility
Analysis of competitors' websites
Development of a content strategy
Query clustering and creation of a semantic core
SEO content optimization
Work on the internal optimization of the website and improvement of usability
Interaction with narrow specialists (programmers, copywriters) to implement the promotion strategy
Creation of a quality link profile of the website
Analytics of SEO promotion results
This isn't a full list of SEO firm duties, and these are just the main ones. Working with an SEO agency is a bit like riding the train – each one can increase your website's targeted traffic and organic rankings. Therefore, your main task is to make sure that you have chosen the right SEO firm.
Best 12 SEO Firms
Below you can find a list of the leading SEO firms. This list was created based on the Clutch ratings.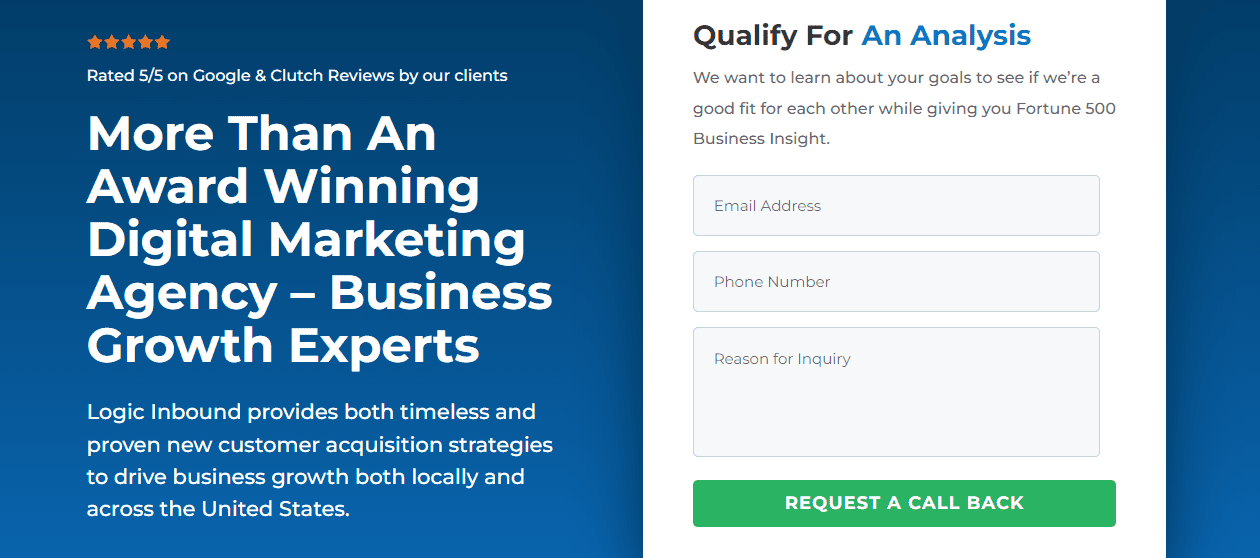 Logic Inbound is an international SEO firm. It is annually ranked in the top 3 of Clutch. Although SEO optimization is its key expertise, it also solves complex tasks for their clients in digital marketing: from website design and development to conversion rate optimization. In addition, it has great expertise in the healthcare niche. Vlad Mkrtumyan is a co-founder of Logic Inbound, and the main office is located in Seattle (WA). The clients of this SEO firm are National Phlebotomy Provider Network (NPPN), PAC Worldwide, Cannon EyeCare, Exotic Motors, and Sound Medical Technologies.
Ifeoma Okwu, CEO & Owner at Embodied Wellness:
"I found this SEO firm on Clutch some time ago and decided to order SEO services and consultations for my wellness telehealth clinic. I enjoyed cooperation with Logic Inbound."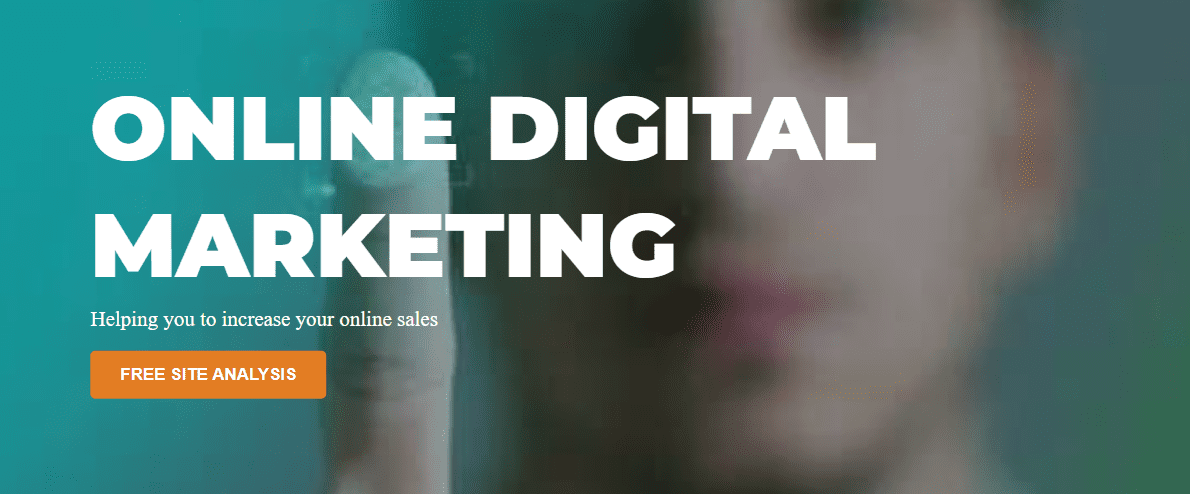 GenieCrawl was founded more than 3 years ago. The team consists of more than 40 specialists that work in Whitton (UK). The firm has been engaged in the SEO promotion of over 350 projects and regularly takes part in conferences during its existence. The company's mission is to increase sales through search traffic and Internet marketing tools. Papa Johns, Paul Towers, Pro Signal Trader, Subway, and Nic Barrow.
Steve Humphre, director at Thames Valley Services:
"As a director of office cleaning & maintaining company, I am fully satisfied with SEO promotion by this team. They are perfect!"
Konstruct Digital is an internet marketing agency focusing on SEO and PPC advertising in North America. The agency's services are search engine optimization, PPC management, social media management, Shopify marketing, industrial B2B marketing, and WordPress development. Sana Psychological, Bow River Hearing, Lone Star Plumbing, Karma Campervan's, and Souper Cubes are among its customers. Amanda Thomas and Matt Cox are managing partners at Konstruct Digital. The offices are located in Calgary (Alberta) and Toronto (Ontario).
Mike Lacey, sales director at InterClean Equipment:
"We ordered web development services, and we were excited with the results! Most likely, we will order SEO services too."

This SEO firm helps its clients to develop their business with the help of search engine promotion. They work with SEO tools and select the best solution for clients` businesses. They consider the current state of the project, the tasks set, and the project budget. During 5 years on the market, this SEO firm has helped develop more than 150 projects. Among its clients, you can find Sayari, NVM Paving, Alvarez IT, OZ Leasing, and The Vintage on the 16th. Chris Kirksey is CEO at Direction. Headquarters is located in McLean (VA).
Anthony Sloan, president & co-founder at Sloan School of Music:
"A liked how this team is organized. They have already created a logo and website for my company and are now SEO for my website. I can recommend this SEO firm!"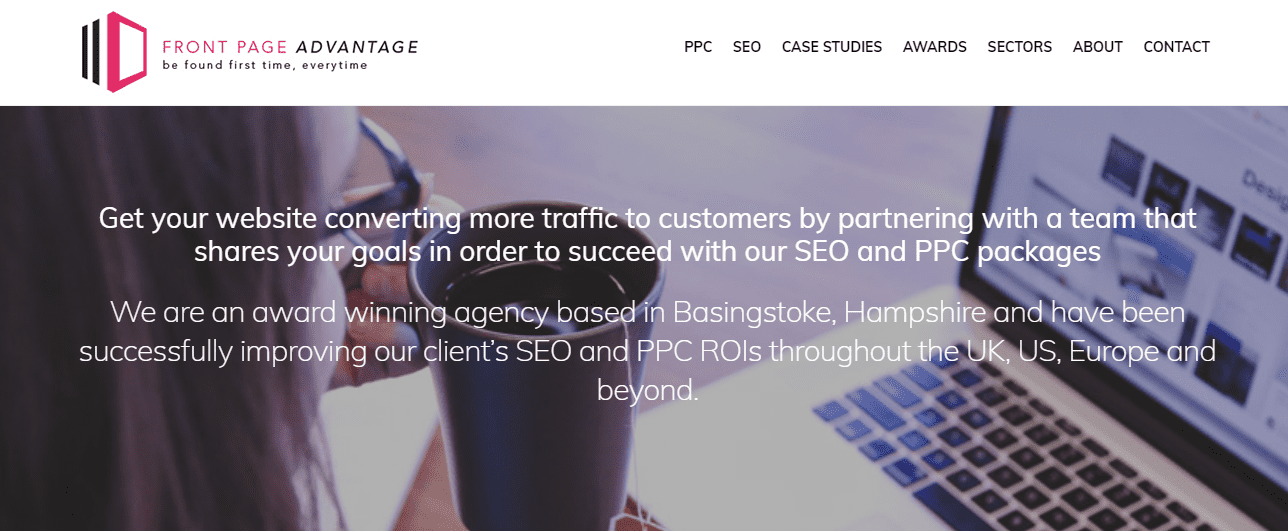 This firm uses search engine optimization and PPC advertising to attract traffic to its clients.
It can help increase the number of new clients and optimize your PPC budget. They have witnessed numerous radical changes in search engine algorithms, but this has not affected the quality of their services. Their experience allows them to find the best solutions for their tasks. It was established in 2006 by Chris Pearson and is based in Basingstoke (Hampshire). Their clients are Deloitte, Blair, Podia, ScentAir, and Copart.
Claire Howard, director at iMarketing:
"Their SEO and PPC campaign services are great! We will turn to them in some time."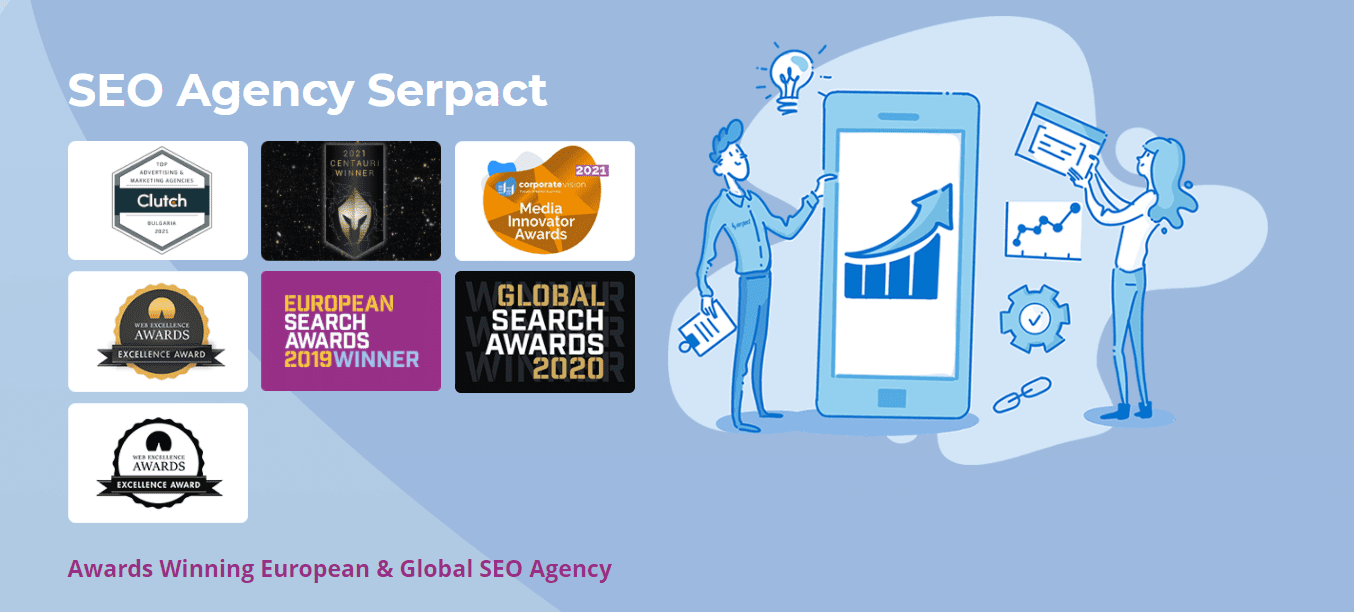 The main specialization of Serpact is the promotion of online stores not only in the USA but also in Europe. The rich portfolio confirmed by cases proves its success. This SEO team has managed to justify their clients' trust (MotoEkip, PhotoPro, SortoviSemena, NasAuto, and Lucky Bansko), and they are very proud of it! The serpent has two Plovdiv (Bulgaria) and Pacifica (USA) offices. Nikola Minkov is the founder and CEO of SEO Аgency Serpact.
Angel Herradura, marketing & communications at CRESCO Holding:
"We enjoyed the results after Serpact provided us with digital marketing services."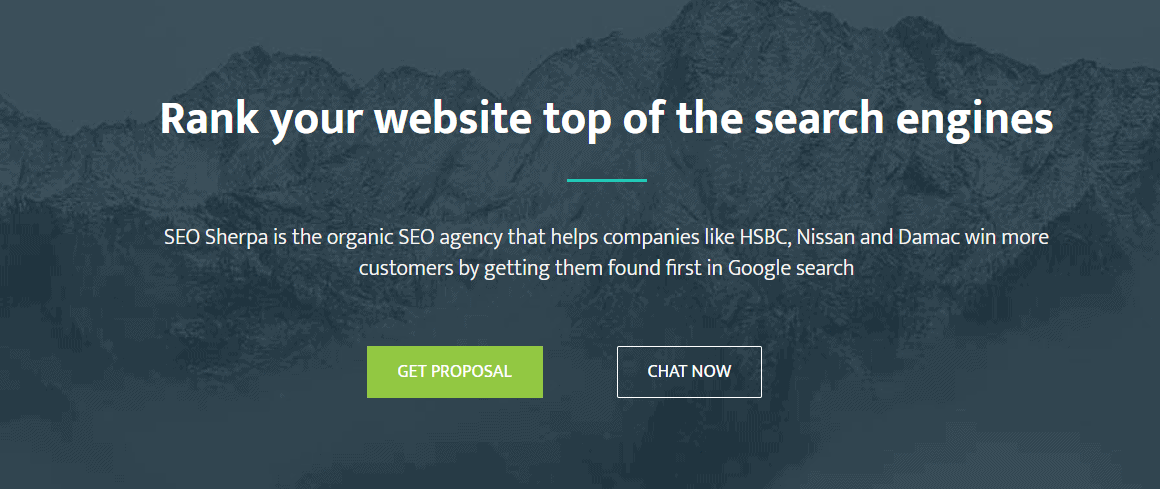 SEO Sherpa effectively promotes the website in search engines, where the main indicator of efficiency is profit growth. Website promotion services by SEO Sherpa have already allowed hundreds of businesses to scale. This SEO firm will help make your business more effective, as in the case of Teckzu, Virtuzone, Toni Malt Academy, Informa, and Pet's Delight. SEO Sherpa has a small office in Dubai (United Arab Emirates), but the entire team can work remotely from wherever they choose.
Hisham Wyne, founder & managing Director at HWM Dubai:
"This team provided the best SEO services I have ever ordered. They are cool specialists."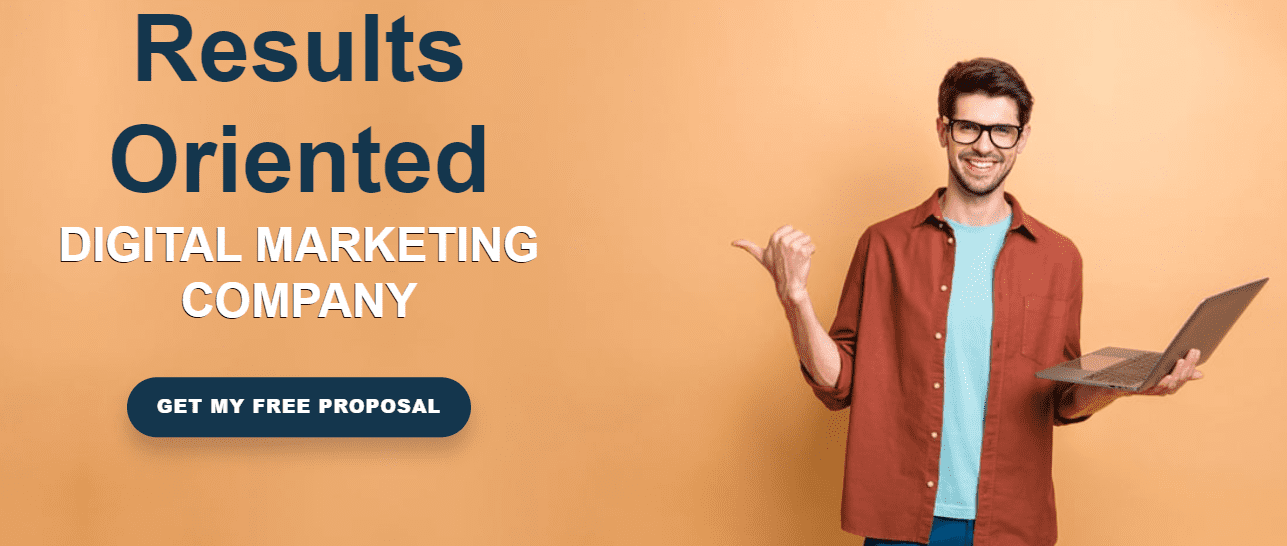 This SEO firm began its existence in 2009. The first services were SEO promotion of websites (there were no programmers and copywriters in the state – they looked for them remotely). Today it is a full-fledged agency with a great variety of services. The corporate office is located in New Delhi (India), the US office in Hollywood (Florida), and the AU office in Springvale (Australia). RefluxMD, Elevationcomms, UPshow, Auction, and Saba Nj.
Mintoo Mahur, owner at Ganpati Medicos:
"I liked their support and 24-hour service."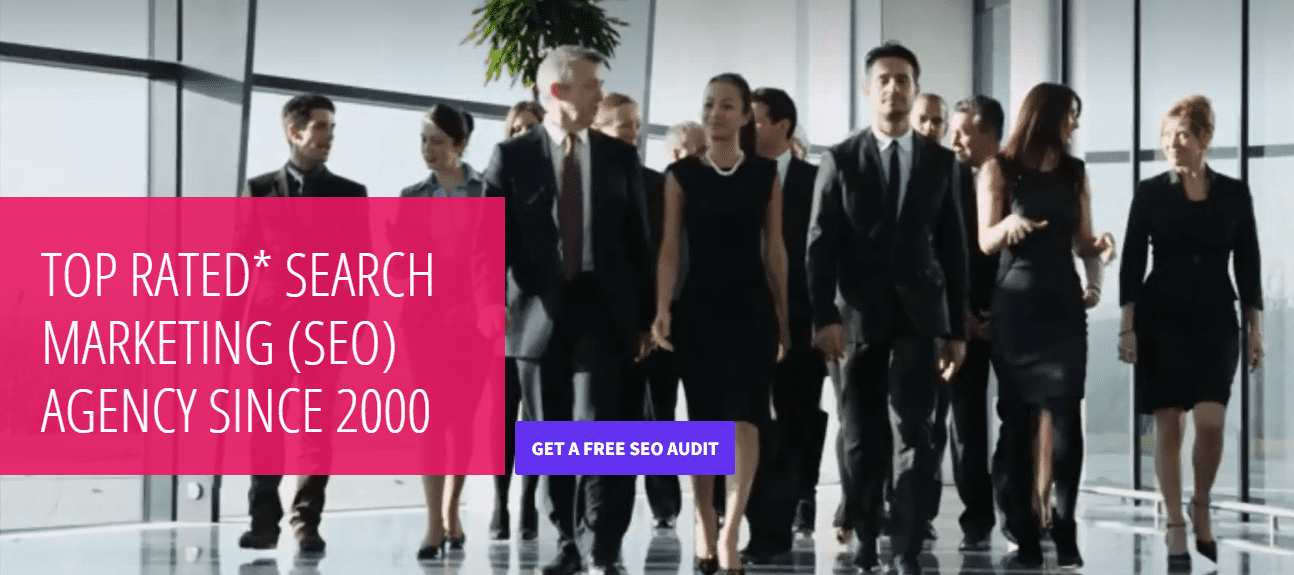 SEOValley Solutions is one of the largest SEO agencies in the world. Since 2000, they have been building effective marketing for their clients on the Internet, turning the website into one of the main sources of profit for businesses. For more than 20 years of work, they have implemented more than 5500 successful projects. Their experience is confirmed by many cases and reviews of satisfied customers (Gymsportz Fitness, Ticketsroundtheworld, Perfect Glasses, IchessU, and Herman Miller). Shabir MS is a founder of SEOValley, office is in Bhopal (India).
Brian Flook, founder at Power Marketing:
"Lead generation services were perfect. We liked this SEO firm and will turn to it again!"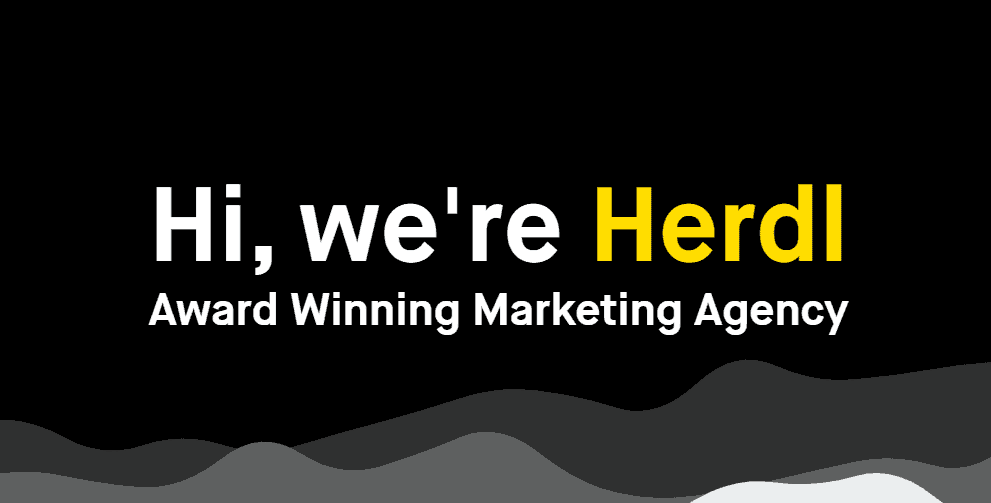 Herd creates web designs manages SEO and PPC campaigns. For ten years, they have been providing a wide range of services related to developing clients' businesses online. Ged Day is a managing director at Herdl, offices are in Leicester, Nottingham, and London. Among its clients are ISI Global, Pest-Stop Boys, Genesis, Two Chimps, and Qdos.
Keith Roberts, managing director at CPS Tackle:
"In my opinion, their SEO services for my company were exciting. Therefore, I recommend you to turn to these professionals for SEO services.'

This SEO firm has offered digital marketing services, including optimizing and promoting websites to the top of Google since 2010. If you order SEO services from Fannit, your website will get a stream of visitors, which will turn into customers. Their experience in various subjects and types of websites allows them to promote websites in all areas confidently. Keith Eneix is CEO of FANNIT, office is in Everett (WA). Its clients were Renew Alliance, Naimor, Russell & Hill, and Waterfront Wellness.
Matthew Leyba, owner of Leyba Defense PLLC:
"I appreciate their level of customer service and response time."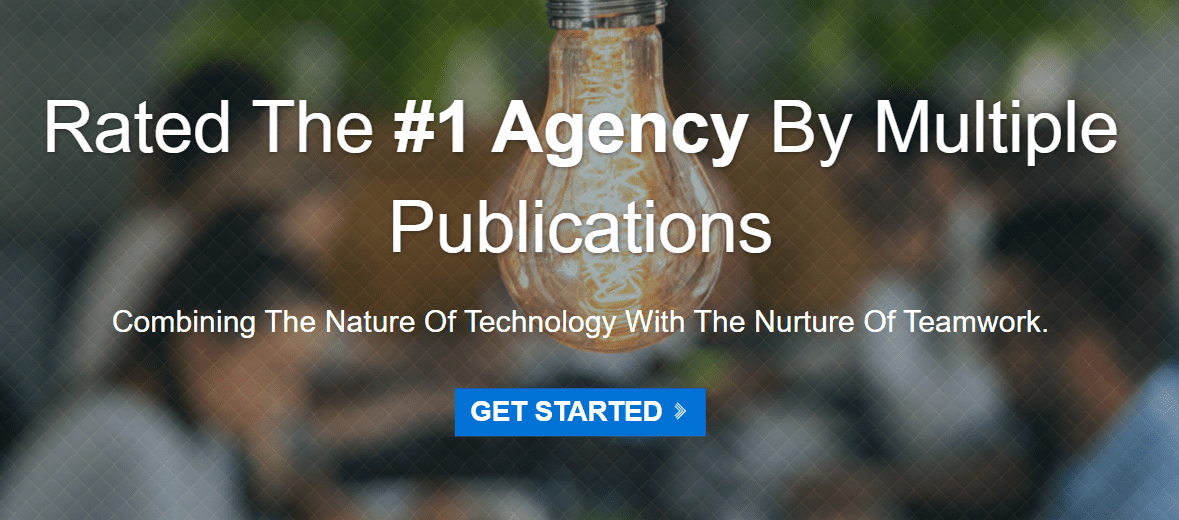 This is a digital agency that designs, markets, and develops websites. They follow the best global trends by implementing them. They know how to listen and hear clients. Joseph Sernio is the CEO of this SEO firm. The office is in Asbury Park (NJ).
Chris Vadas, managing partner at Greater Essex Counseling Services LLC:
"They have a tremendous amount of experience, so they know what works."
Conclusion
If you have never worked with an SEO agency before, it won't be easy to understand all the intricacies and choose. Our list includes the best SEO agencies in the world based on Clutch rating. We hope you will find an SEO firm that will suit you the best.