Systematicity is the primary weapon of SEO. Therefore, developing SEO strategy and planning work is very important to know what the project may come to in a few months. SEO strategy is a fairly standard business process, which is divided into a chain of steps: aims setting, resources required evaluation, project audit, analysis of competitors, prioritization, and performance indicators choice.
An SEO promotion strategy is a necessary tool for the successful promotion of a website. But like everything in life, this document is not dogma. It is recommended to create 2 SEO strategies:
Long-term. It shows the direction of the website promotion and the global objectives. Such SEO strategy is drafted for 1-2 years and decomposed into short-term strategies.
Short-term. Such an SEO strategy is written for three months. It describes tactical tasks that you will solve at each stage. Then, the strategy is adjusted every three months based on the results.
This approach makes it possible both to build flexible work and not to turn into a bureaucrat, ultimately giving the best result from implementation in practice. Each SEO strategy is written with a different structure.
Best 5 SEO Strategy Templates
At Plerdy, we have gathered the five best SEO strategy templates from different authors you can use for your purposes. Below we describe them and show their pros and cons.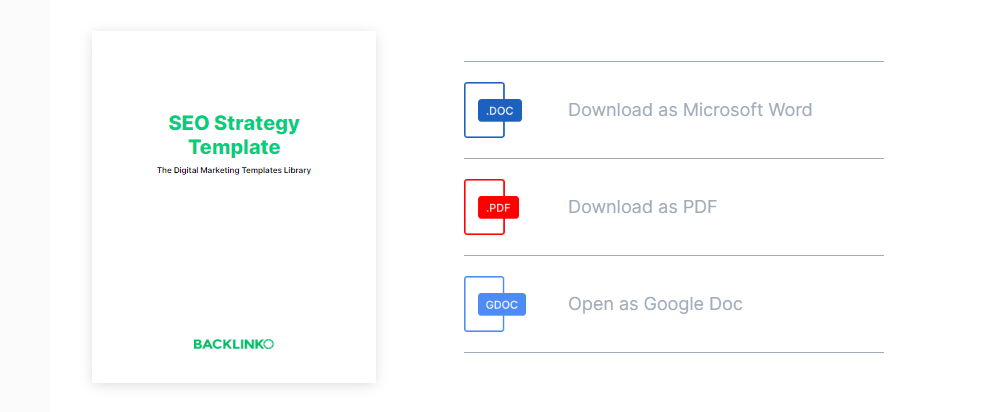 This free SEO strategy template is available in Word, Google Docs, and PDF. It has everything you need. This SEO strategy template consists of the following blocks:
Topics and keywords to target (topic, keyword, search volume, competition, relevance)
Planning content (keyword, content, content description)
Link-building (content, link-building strategies to use)
SEO goals and KPIs (business goal, SEO KPIs, details/timeframe)
The SEO strategy template by Backlinko can be used for any project of any complexity.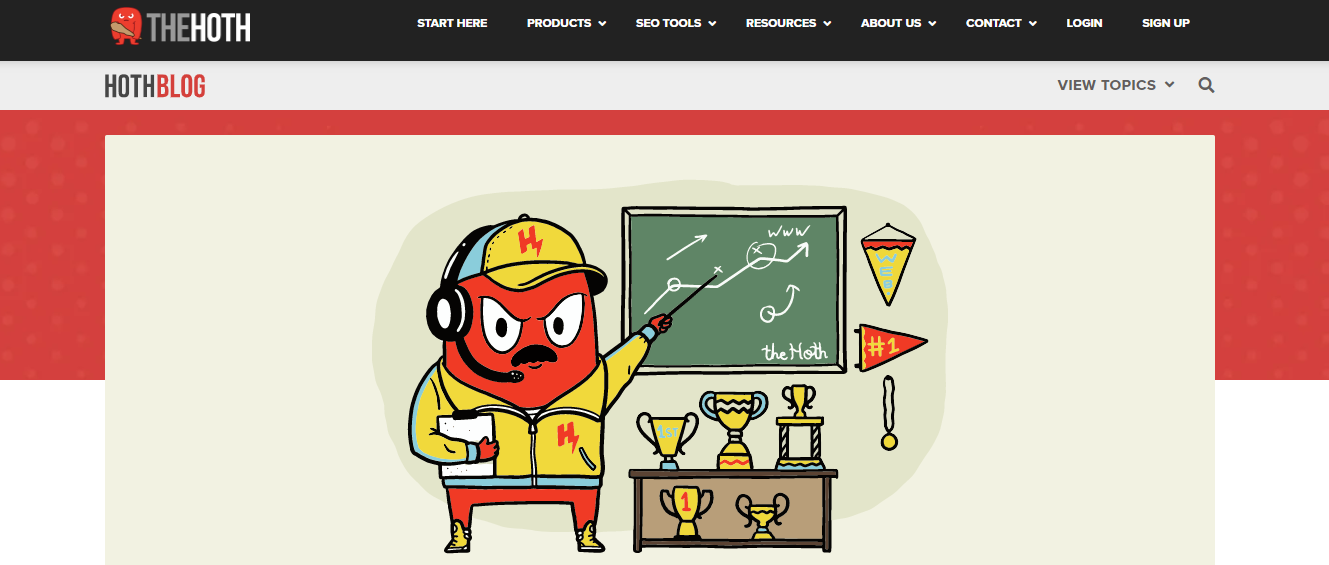 The author of this SEO strategy template packed all his background monitoring thousands of orders, websites, and case studies. As a result, this SEO strategy template has generated millions of dollars online. It consists of the following blocks:
Target audience: who do you want to attract?
Keyword research: how to find hundreds of awesome keywords
OnPage SEO optimization (user experience signals, content marketing, optimized product descriptions)
SEO results measuring
Extra SEO strategy for local websites
The SEO strategy template by Rachel Hernandez will help you drive millions of dollars online.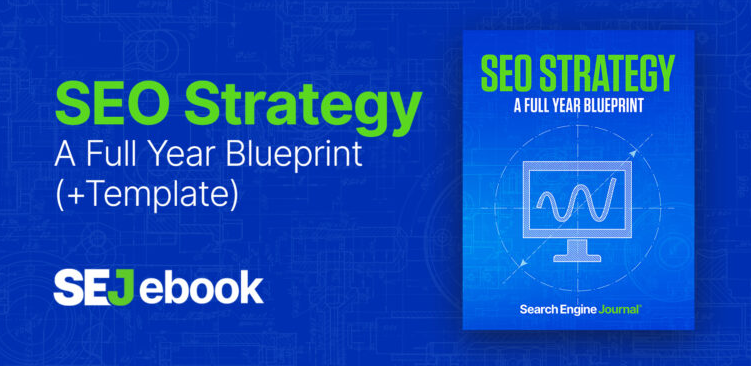 This SEJ SEO Strategy: A Full Year Blueprint will help you achieve your goals. You receive a complete SEO planning guide and template to help create a winning SEO program. It consists of the following blocks:
Onboarding
Reporting, audits & implementation
Pillar content keyword research & content calendar
Content audit implementation
Technical SEO Implementation
Technical SEO implementation 2.0
On-Page SEO implementation
Content distribution: link building
Content distribution: reputation management
Content distribution: Social
Content implementation 2.0
Rinse & repeat
SEJ SEO Strategy: A Full Year Blueprint aims to create a 12-month SEO strategy. It is great for experienced SEO experts.

This SEO Roadmap Template is prepared as a spot for you to point out the elements of your SEO strategy and list prepared actions per month for your stakeholders or general reporting demands. It consists of the following blocks:
State of Current SEO
Quick Wins
Topic and Keyword Research
Content Audit
Technical Site Audit
Google Search Feature to Prioritize
SEO Testing Plan
SEO Insights for Company Growth
This SEO strategy template can be complicated for SEO newbies as it has no clear structure.

This ClickMinded SEO strategy template is a part of an exciting digital marketing strategy guide you should pay attention to. Its part "Strategy: How to Get Massive Traffic From Search Engines" covers the following topics:
On-Page Optimization: Help Search Engines Understand What Your Content is About
Off-Page Optimization: Demonstrate That You Have the Authority to Answer the Users' Questions
Technical Optimization: Make Sure Search Engines Can Find Your Content
Domain Authority & Page Authority
Rankings and CTR
Organic Traffic
Backlinks
Business Metrics
This marketing strategy guide generally has valuable information that can give all the knowledge newbie digital marketers may need. So if you are a newbie, definitely check it out.
Conclusion
Now you have everything you need for SEO strategy development. Above, you can choose any template you like and use it in your work. They have different pros and cons and pay attention to various aspects of SEO promotion.