Ready to launch ? your startup to the next level? Look no further than the "Top 15 Startup Marketing Agencies". These expert marketing powerhouses specialize in propelling startups forward with strategic branding, targeted advertising, and data-driven growth tactics. Their goal? To help startups establish their brand and reach their target audience with maximum impact. ? Whether you're a tech startup or a retail company, these agencies have the skills and experience to elevate your brand and drive success. So why wait? Check out the "Top 15 Startup Marketing Agencies" now and get ready to blast off!
What to Do Before Choosing a Marketing Agency for a Startup?
How you make your startup a successful enterprise is a crucial concern before its first launch. We have created a checklist with examples for you because it will be complex.
Analysis of competitors and target markets is essential for effective startup influencer marketing. Consider who will need the product, and don't assume you are the only one selling it on the market.
Work to correct the mistakes made by rival companies and draw on their knowledge. Make sure to visit the website of a rival supplier of similar services or goods to learn about their triumphs and marketing failures. Pay close attention to the keywords they employ and the results these bring. You will be able to defeat your foe on the most perilous battlefield, the financial market, once you know who your competitor is from a marketing perspective.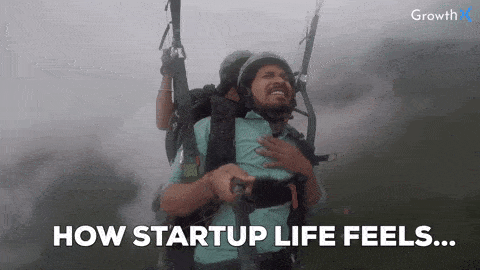 As for startup clients, everything is simple. Just ask questions:
Who is your client? – perhaps it is a woman, a man, or another business.
What is the benefit for them from your product? – what the representative of the target audience will get from your startup.
How do they use your product? – how the client will take advantage of your marketing offer.
Where is the buyer? – maybe it's a city or a village; your target audience is located all over the country and worldwide.
How do they know about you? – how exactly do you tell your potential client that you have launched a startup?
What do they say about you? – ask each customer to leave feedback about your startup.
Once you decide on the answers, you will know how to grow your startup business. Уou will increase your site's conversion and develop a powerful startup marketing strategy. Moreover, you can use the current solutions of professional marketers.
List of 15 Startup Marketing Agencies
Reaching the curtain on the "Top 15 Startup Marketing Agencies" is like uncovering a goldmine of marketing expertise. With this list, you'll have a who's who of the marketing world at your fingertips, ready to help you hit the ground running and put your brand on the map.

GrowthRocks is a startup marketing agency that helps startups and established businesses achieve rapid and sustained growth. Its CEO, Theo Moulos, has over 20 years of experience building successful software solutions, and co-founder Effie Bersoux is a proficient marketer with expertise in data-driven growth tactics. The agency provides a full range of digital marketing services to clients to help them enhance customer acquisition, traffic, conversions, and income. It has delivered results-driven growth marketing solutions to startups and established enterprises, including international brands and well-known startups. Client feedback emphasizes GrowthRocks' competence in growth hacking and its hands-on approach to each project.

Elevato Digital is a full-service startup marketing agency that provides engineering, marketing, design, hosting, and multimedia services to help businesses grow and succeed online. With over 498 active clients and 36 years in business, Elevato has launched over 1,547 websites and created 5,379 marketing campaigns that have processed over $624 million in eCommerce revenue. The team at Elevato values professionalism and strives to positively impact its communities by delivering high-quality digital solutions.
Elevato works with diverse clients, including Earth's Best Organics, Coleman, Harvest Business School, Jefferson City Medical Group, and the United Nations. It helps startups and businesses increase their revenue, conversion, MMR, ARR and more through its r comprehensive digital solutions.
Jostens and Maybelline New York rave about Elevato's expertise and ability to deliver on its promises. Jostens was impressed with Elevato's ability to efficiently handle a large-scale project and its commitment to meeting its deadlines. Maybelline New York was pleased with Elevato's strategic approach to its marketing needs and results.
Daniel E. Lofaso founded it in 1986, and in 2020 agency merged with another successful digital company, Venta Marketing.

LaunchSquad is a public relations, story development, and creative agency. Its team comprises agile and motivated individuals who offer high-quality solutions while maintaining a startup mindset. It has extensive media ties and insights and works with firms changing the world to develop comprehensive, strategic communication campaigns that produce business results. Clients include Lambda School, Uber Freight, D-Wave Systems, Boxed, Nuro, and American Giant. Since 1999, the firm has prioritized building trusting relationships between people and businesses. The LaunchSquad blog focuses on community impact, emphasizing authenticity and women making history. Its expert team is committed to creating a difference for its clients.
The creator Jesse Odell opened offices in San Francisco, New York, Boston, and Chicago.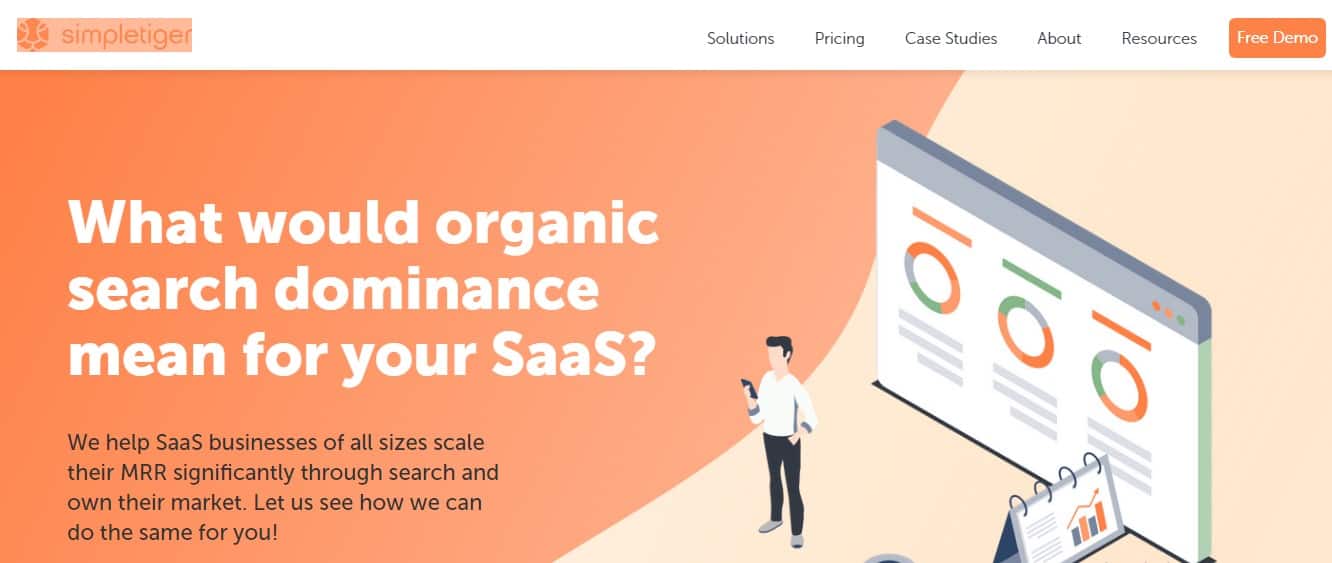 SimpleTiger is a startup marketing agency that can help SaaS companies scale their MRR (Monthly Recurring Revenue) through search and conquer their market. The team consists of experts specifically focusing on SaaS and a B2B specialization. They are results-oriented, wholly remote and adhere to core values of simplicity, effectiveness, integrity, humility and joy. SimpleTiger integrates tightly with clients, providing open and transparent processes and weekly updates.
SimpleTiger has worked with companies like ContractWorks, BidSketch, Segment, JotForm, PayJunction, SecureDocs, Readysign, Capsule, Bit.ly, and Totango. It offers comprehensive SEO solutions for SaaS companies and simply effective marketing services.
Client Andy Jiang from Segment praised SimpleTiger for fitting its services around specific SEO needs, leading to increased confidence in SEO knowledge. SimpleTiger values integrity, putting it above all else with a straightforward sales process, transparent reporting, and quality employees, contractors, vendors, and software companies. The agency focuses on quality, striving for perfection in its operations and services, resulting in startup business growth primarily through referrals.

RainMakers is a leading digital agency providing data-driven marketing solutions for startups. With a team of 12 professional experts, the agency has 15 years of experience and has completed 71 projects, reaching 31 million users. RainMakers' services include PPC management, search engine optimization, content marketing, UI/UX design, social media management, and web personalization & email marketing.
The agency has helped several startups, including e-commerce businesses and publishers, to increase their profit, conversion, MMR, and ARR through its data-driven approach and track record of growing organic traffic by 1200%. The use of creativity by the agency is "unexpected" and helps to capture the audience's attention. Ian Naylor is the CEO.

Wallaroo Media is a startup marketing company that helps startup businesses grow and make more sales online. The agency has a team of paid advertising, organic marketing, design, and investing experts who work closely with clients to ensure their marketing strategy aligns with their KPIs. Wallaroo offers transparent reporting and constant communication and is a premier partner with major ad platforms, including Facebook, Google, and TikTok. The agency has helped clients such as Disney, E-Commerce Boutiques, Niche Investing Platform, Acorns, Called To Surf, and many others, with remarkable results such as a +31% increase in ad spend, +55% increase in client revenue, and an +82% increase in overall ROI. Also, clients like Scott Paul, Product Manager at Disney, and Michael Farrell, CEO, have said great things about the agency.

Startup Marketing Agency "Inbound Labs" is a full-service digital marketing agency specializing in helping startups grow their business through tailored marketing strategies and innovative technology solutions. With a team of experts and offices around the globe, the agency offers a range of services for startups, including website development, app building, and HubSpot integrations. Some key niches they serve include e-commerce, software, and startups.
The agency has worked with many high-profile startups, including Pressboard, Interactive OnPoint Warranty eCommerce, and many more. They have helped their clients increase revenue, conversion, and ARR by leveraging their extensive expertise and utilizing the latest marketing techniques.
Two reviews of the agency include "Excellent Team and Results-Driven" from a satisfied customer at ServicePower and "Highly Recommended for Startups" from a client at Protenus. These reviews highlight the agency's dedicated team, commitment to results, and expertise in helping startups achieve their goals. In conclusion, Inbound Labs is a premier choice for startups looking to boost their marketing efforts and achieve lasting success.
The Tim Delhaes team creates web projects and integrations based on BRiX and Booya software.

Canal Digital Studio is a Digital Marketing Agency specializing in helping startups and businesses across various industries, such as Consumer Products, eCommerce, SaaS and Startups. It offers various digital marketing services, including Digital Advertising, Digital Marketing, Analytics & Measurement and Digital Strategy. Its team of experts, led by Peter Fusco, Benjamin Swieskowski and Elliot Allan, brings a combined experience of over 25 years in digital strategy, product marketing, online advertising and marketing analytics to help clients achieve digital growth and success.
Its case studies highlight its expertise in delivering results, such as increasing organic search traffic by 32.5%, outpacing 8x key competitors and ranking 68 new valuable keywords for a nationwide healthy prepared-meal delivery brand. It has also helped a major Japanese appliance manufacturer launch its brand, and a Brooklyn-based design studio reach a large new audience. In addition, it has provided digital due diligence services, saving time and money for a mid-market private equity firm.
Client reviews praised Canal Digital Studio for its exceptional work and results. A national healthy prepared-meal delivery brand praised its work in turning around its organic search decline and outpacing its competitors.
The creator is Peter Fusco, who has built a digital strategy for over 10 years and helped 50 brands conquer the market.

Kexino is a top marketing agency that provides marketing services for startups and small-to-medium-sized companies. The company won the Clutch Award for Top Global Creative Agency in 2021. Kexino is dedicated to helping startups, and small businesses stand out in a crowded market by building marketing programs that create visibility, awareness, and differentiation. Its team provides a range of services, including design and content creation, search engine optimization, conversion rate optimization, social media marketing, and lead generation/nurturing. Kexino has worked with more than 350 businesses and has shown that it can get results that can be measured. The company has received positive reviews from clients such as DQ Technologies, with Jill Kinman, Marketing Manager at DQ Technologies, praising Kexino for delivering "first-class marketing materials" aligned with their business goals. Kexino allows startups to focus on their core values, freeing them up to maximize their sales and marketing ROI.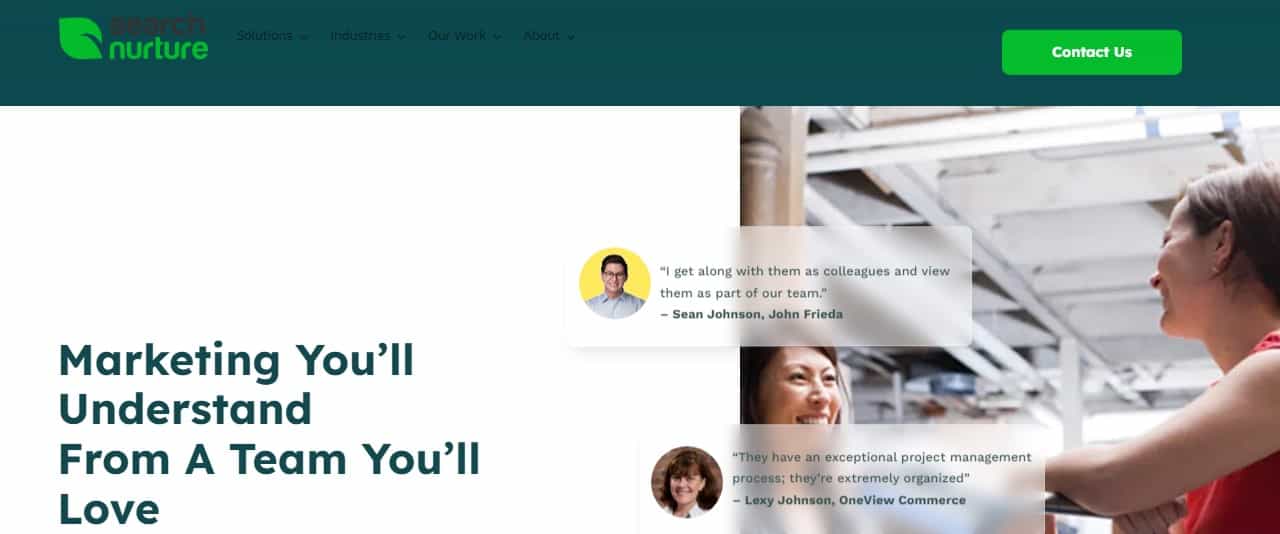 Search Nurture is a marketing startup specializing in marketing services for eCommerce and B2B SaaS companies. The team counts over 17 marketing professionals with years of expertise committed to offering their clients the finest service. Its services include SEO, Paid Media, and Retail Ads, which aim to assist companies in increasing their revenue, CR, MMR, and other metrics. Clients have applauded the agency's excellent project management approach, transparent communication, and the way it treats its clients. SearchRAMP, a unique technology developed by Search Nurture, helps efficiently manage and scale retail ads across several channels. The agency was formed on the principles of education and nurturing. It seeks to empower its clients by explaining why particular marketing methods are the best.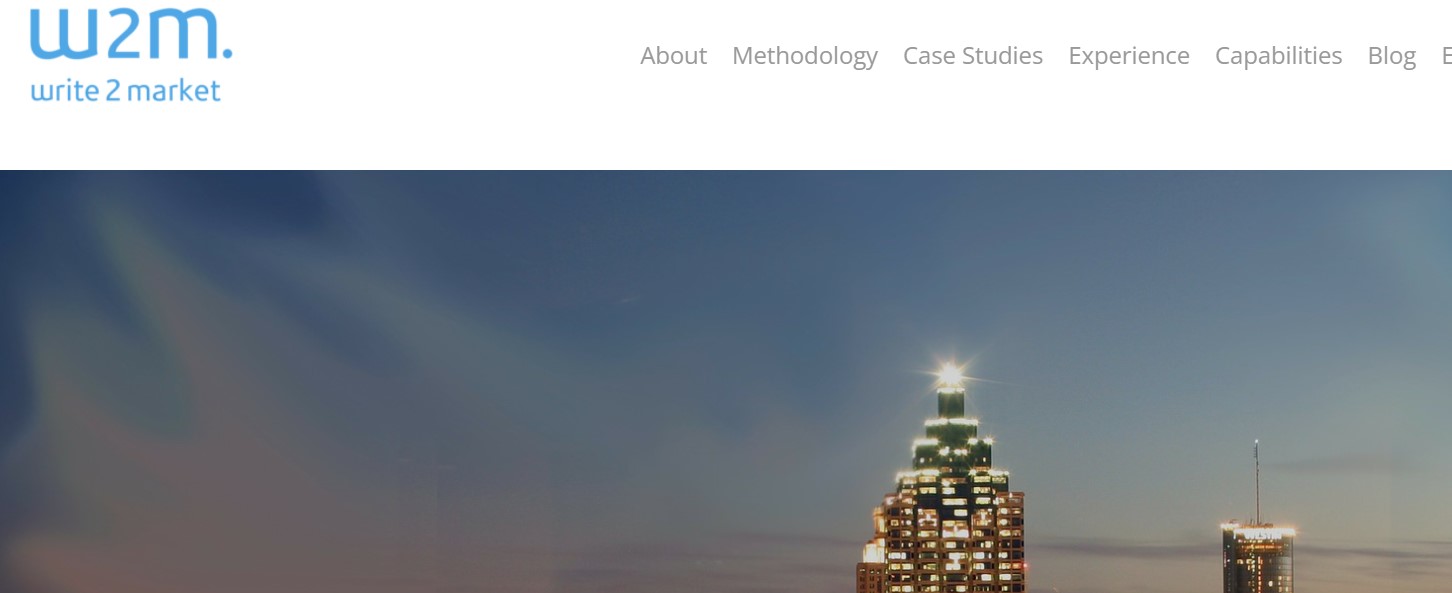 Write2Market is a startup marketing agency based in Atlanta, specializing in public relations and PR technology. Its expert team creates recognizable industry leadership for young tech companies through its proprietary approach, Triple A Industry Leadership Methodology®. It offers public relations, lead generation, conference speaking, and digital marketing services. It has offices in the heart of Atlanta and has been recognized as one of the top 10 agencies for startups and one of the strongest agencies in the United States. Its clients have seen measurable results, including increased billable hours, real impact, and quality leads. Some of its clients include Acensium, Light Polymers, SmartCommerce, and InfoTycoon. The team is passionate about helping startups grow and has a proven track record of delivering results.
The company president is Jean-Luc Vanhulst, who has devoted more than 25 years of his life to web development and marketing.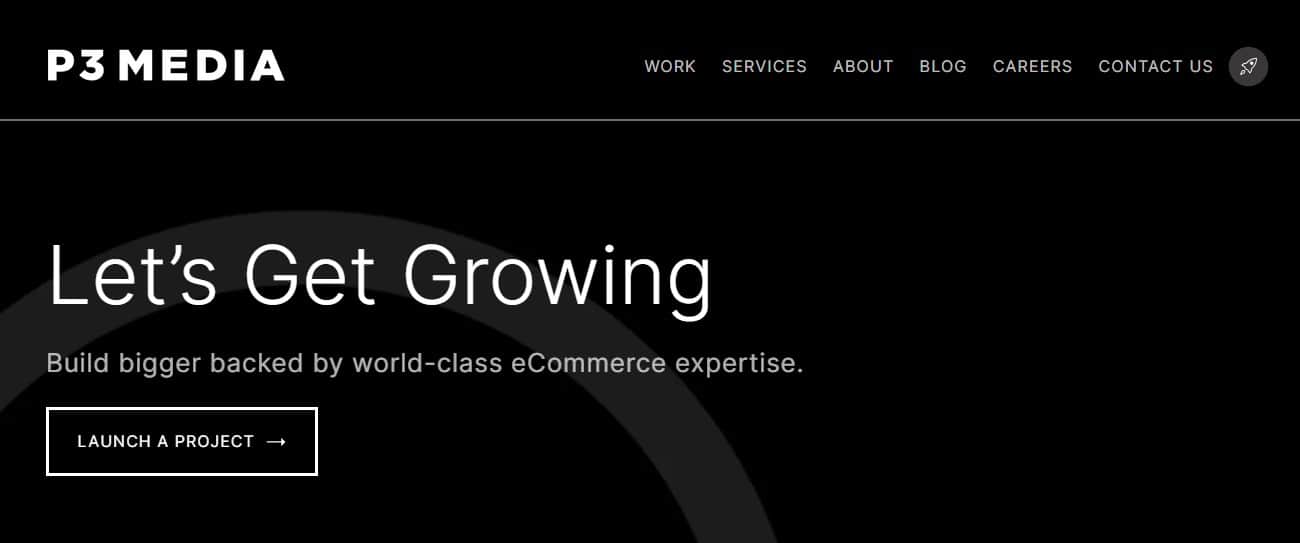 P3 Media is an eCommerce agency that has won awards and specializes in helping startups and new brands grow internationally. Its team comprises experts in web design and development, digital marketing, and eCommerce operations, offering end-to-end solutions to help startups reach their growth goals. Its services include web design, eCommerce platform migration, photography and video, email and SMS marketing, and more. It works with a diverse portfolio of clients in various industries, such as fashion, beauty, and food and beverage, just to name a few. It values collaboration and transparency, seeking long-term revenue growth for the agency and its clients. P3 Media has a proven track record of success, with over 100 migrations, 200 site launches, and 10,000 email campaigns under its belt. Its clients have seen a significant increase in revenue, CR, LTV, churn rate, and better metrics.
Two of its satisfied clients had great things to say about their experience working with P3 Media.
The team was professional and knowledgeable, and the results exceeded their expectations.
Appreciated the agency's attention to detail and ability to communicate its vision and goals effectively. Both clients saw a significant improvement in their eCommerce performance, and they highly recommend P3 Media to other startups and businesses looking to grow.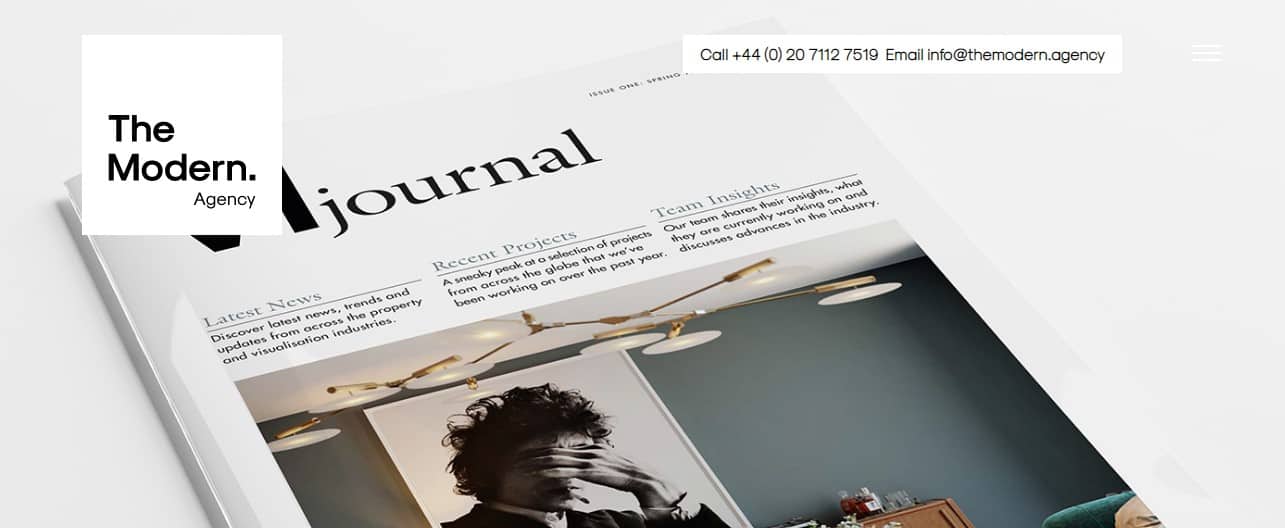 The Modern Agency is a creative firm that provides organizations with branding, design, and marketing services. Its staff is motivated by results and committed to assisting startups and established companies in scaling their operations strategically and realizing their full potential. Branding, website design, digital marketing, marketing strategy, UX/UI design, printed media, SEO, social media, advertising, and video creation are among the services it offers. The Modern Agency specializes in working with startup companies, and its MVB Programme aims to help new companies enter the market. It has worked with clients in various industries, including publishing, real estate, finance, charities, and culture & heritage. Blenheim Palace, LEVA-EU, Stephen Spencer + Associates, and the World Bank Group are just a few of its well-known clients. The firm is dedicated to boosting engagement and consistency while building and maintaining its clients' brands through its services.
The company's secret weapon is creative director Dean Ford, who has over 25 years of experience.

Enventys Partners is a full-service product and startup launch firm that offers business owners and organizations a one-stop shop for their innovative product needs. Enventys Partners, a company with over 15 years of experience, helps clients take their consumer product from a napkin sketch to production by providing product development, crowdfunding, and ecommerce marketing services. The designers, engineers, marketers, and crowdfunders on the Enventys Partners team focus on helping their clients succeed. The agency has assisted with filing more than 750 patents, introducing hundreds of products, raising more than $300 million through crowdfunding, and streamlining the digital marketing strategies of hundreds of businesses.
Some of the world's greatest brands and most exciting startups, such as Donjoy X4, Zip Top, and Nectar, have collaborated with Enventys Partners. With the help of its services, they have started more than 600 enterprises, created and sold more than 1,300 new goods, generated more than $1 billion for business owners, and earned numerous accolades. The agency has offices in Taichung, Taiwan, Carlsbad, California, Charlotte, and North Carolina.
Reviews
Since I've been working with Enventys Partners, I couldn't be more content. They assisted me in effectively developing and launching my Kickstarter project. Professional, competent, and always eager to go above and above, their team. – Sarah D., businesswoman

In every aspect, Enventys Partners surpassed my expectations. They assisted me with creating my product, fundraising, and e-commerce promotion. As a result, my product is currently sold on Amazon. I wholeheartedly advise any entrepreneur trying to sell their product to use their services. – CEO of a tech startup Mark W.
The company's director is Louis Foreman, and the president is Roy Morejon.

According to Campaign magazine, Odysseus Arms is a modern marketing agency led by Libby Brockhoff, one of the most significant advertising women of the 20th century. It is affiliated with Worldwide Partners Inc. It is renowned for its agile, highly collaborative, digitally focused, and results-oriented strategy. The team at Odysseus Arms provides a variety of marketing services for startups. It has a track record of increasing revenue, LTV, leads, and MRR for enterprises.
Odysseus Arms has worked with The Body Shop, HotelTonight, E! Entertainment, and YouTube creators, among other startups. Farmers Insurance, PayPal, Kodak, Microsoft, and Foster Farms are among their clientele.
Two recent appraisals of the work of Odysseus Arms have lauded the agency's innovative and results-oriented approach. According to one reviewer, Odysseus Arms' original thinking and out-of-the-box solutions set it apart from other marketing organizations. Another reviewer observed, "The crew at Odysseus Arms is genuinely committed to producing results for its clients. They have extensive knowledge and experience in startup marketing, and I strongly endorse them."
Top 9 Startup Marketing Strategies
Make a Product That You Will Use
First of all, convince yourself that your product is worth buying and become its first user. Only if you like your creation can it delight a potential customer. In addition, knowing the capabilities of your product will make it easier to predict which marketing is best to use to sell it.
Develop a Marketing Plan for Startups
You need to describe strategies to promote your business and brand. Define:
Who are your clients?
For whom is your product?
How valuable is it for TA?
Ask yourself how unique it is, whether you will build a new market or enter an existing one. All this is necessary to take successful startup marketing steps.
Virality
The virality doesn't last long, but it works. Beautiful, engaging, and multifaceted content will cause a wave of curiosity. So pay attention to this way to promote your startup. Feel free to use viral advertising, but do not overdo it to avoid getting into the "Spam" and not cause resentment among potential customers.
Use a Logo in Startup
People fall in love with brands – this is a hypothesis you need to remember forever. Often the attractiveness of a startup depends on its branding. The clearer and more concise it is, the more recognizable and desirable it becomes for the client. There is no need to hang onto many details – give the audience something to think about, fueling more curiosity.
Hacking Human Psychology
Hack the psychology of potential customers into thinking that your startup is significant to them. For example, if this is a dating site, make it impossible for them to imagine their life without it, and if it's an ordinary toothpick – make it look that only it will clean their teeth most conveniently. Let this product become part of people's lives; even if they don't need it, they can't do without it.
Set Up a Social Media Marketing Plan
Enlist the support of social platforms and build your presence there. Today, social networks are the best channels for sales since only here a multi-million audience gathers around the clock. Your startup content marketing is enough to highlight the target audience to attract them. Everyone will see the desired product and be able to familiarize themselves with it and order it. In addition, with the help of social networks, you can organize the best customer feedback.
Give Customers Something to Benefit
Sometimes customers need to be paid to buy a product or tool at a startup. It's not always about money – just providing something useful. Consider what you can give potential clients to get more in return. It should always be something tempting, vital, and unique. For example, did PayPal offer $10 credits to everyone who signed up? What would you suggest?
Build a Blog for Your Startup
Be sure to publish content about your startup so that as many people as possible know about it. It is essential to do this in a form that will be understandable to your target audience. For example, young people need something bright and creative, while older prefer restrained colors and conciseness.
Send Personalized Emails
People deserve to know more about your startup. At the same time, the startup owner must demonstrate how influential the target audience is to him. Considering that most modern people's day starts with reading email, it's good to greet them in the morning with helpful information. Also, always address the person by their first name to increase your product's credibility.
Summary
Finding the right startup marketing agency can make all the difference in the success of your business. With many tools available, including Instagram, it's crucial to take the time to analyze and find the agency that aligns with your ideas and provides the minimum of what you need to see quick action. A proposal or sample work and a detailed guide are excellent resources for evaluating the agency's ability to execute your marketing vision effectively. Hiring the right agency can help you turn your ideas into successful marketing campaigns. Feel free to invest in the right marketing agency to guide you through the complex marketing world.