When you initiate your startup, the main question arises – how to turn it into a profitable business? It won't be easy, so we have made a checklist with examples for you.
The secret of the startup influencer marketing of any business is in the analysis of competitors and target audience. Don't believe that you are the only one selling the product on the market and think about who will need it.
Work on the mistakes of competing firms and use their experience. Be sure to check out the site of another provider of services or products similar to yours and find out their successes and failures. Pay attention to the keywords they use and what the consequences are. Only by knowing your enemy will you be able to fight him on the most dangerous battlefield – the economic market.
As for clients, everything is simple. Just ask questions:
Who is your client? – perhaps it is a woman, a man, or another business.
What is the benefit for them from your product? – what will the representative of the target audience get from your creation.
How do they use your product? – how the client will take advantage of your offer.
Where is the buyer? – maybe it's a city or a village; maybe your target audience is located all over the country and worldwide.
How do they know about you? – how exactly you tell your potential client that you have started a business.
Once you decide on the answers, you will know what to do to grow your business. Уou will increase your site's conversion and develop a powerful startup marketing strategy. Moreover, you can use the current developments of professional marketers.
Top 9 Startup Marketing Strategy
Make a Product that You will Use
First of all, convince yourself that your product is worth buying and become its first user. Only if you like your creation can it delight a potential customer. In addition, knowing the capabilities of your product will make it easier to predict which marketing is best to use to sell it.
Develop a Marketing Plan for Startups
You need to describe strategies to promote your business and brand. Define:
Who are your clients?
For whom is your product?
How valuable is it for TA?
Ask yourself how unique it is, whether you will build a new market or enter an existing one. All this is necessary to create successful startup marketing jobs.
Virality
The virality doesn't last long, but it works. Beautiful, interesting, and multifaceted content will cause a wave of curiosity. So do not ignore this way to promote your business. Feel free to use viral advertising, but do not overdo it to avoid getting into the "Spam" and not cause resentment among potential customers.
Use a Logo in Product
People fall in love with brands – this is an axiom that you need to remember forever. Often the attractiveness of a product depends on its branding. The clearer and more concise it is, the more recognizable and desirable it becomes for the client. There is no need to hang on many details – give the audience something to think about, fueling more curiosity.
Hacking Human Psychology
Hack the psychology of potential customers into thinking that your product is significant to them. For example, if this is a dating site, make it impossible to imagine your life without it, and if it's an ordinary toothpick – that only it will clean your teeth most conveniently. Let this product become part of people's lives, and even if they don't need it, they can't do without it.
Set Up a Social Media Marketing Plan
Enlist the support of social platforms and build your presence there. Today, social networks are the best platform for sales since only here a multi-million audience gathers around the clock. Your startup content marketing is enough to highlight the target audience to attract them. Everyone will see the desired product and will be able to familiarize themselves with it and order it. In addition, with the help of social networks, you can organize the best customer feedback.
Give Customers Something to Benefit
Sometimes customers need to be paid to buy a product. It's not always about money – just providing something useful. Consider what you can give potential clients to get more in return. It should always be something tempting, vital, and that no one else offers. For example, did PayPal offer $10 credits to everyone who signed up? What would you suggest?
Build a Blog for Your Startup
Be sure to publish content about your startup so that as many people as possible know about it. This is very important to do this in a form that will be understandable to your target audience. For example, young people need something bright and creative, while older prefer restrained colors and conciseness.
Send Personalized Emails
People deserve to know more about you. At the same time, the startup owner must demonstrate how influential the target audience is for him. Considering that most modern people's day starts with reading email, it's good to greet them in the morning with helpful information. Also, be sure to address the person by their first name to increase your product's credibility.
15 Startup Marketing Agencies

Provides services to implement growth plans for SMBs and large businesses. Their offices are in Athens, London, and branches are in 10 more countries. The team developed a platform for conducting referral marketing for startup businesses with a 40% monthly growth rate.
The Group CEO is Theodore Moulos, who made the company one of the best. Nokia, FedEx, Nestle, and other corporations use its services.

The company specializes in:
web development;
database creation;
hosting and other marketing needs.
Daniel E. Lofaso founded it in 1986, and in 2020 agency merged with another successful digital company, Venta Marketing. The head office is in Denver, Colorado. The well-known cosmetic brand Maybelline uses its services.

The creator Jesse Odell opened offices in San Francisco, New York, Boston, and Chicago. The company provides services for startup development, media relations, video content promotion, etc. The startup marketing firm has been in existence since 1999 and has gained the trust of clients such as Netflix, American Giant, Equip, and many others.

SimpleTiger helps growing companies and successful businesses scale with established search engines. They increase the number of visitors to the site and conversions. Clients include ContactWorks, JotForm, Crew, and others. The main office is in Washington. The founder is CEO Jeremy Smith.

Agency works to increase ROI for its clients. It has been providing digital marketing, web development, and marketing services for startups for over 15 years. The company is based in Nottingham and London, UK. The team includes 15 experts who have helped raise more than 75 companies worldwide to the TOP. Ian Naylor is the CEO.

It has existed since 2012, providing business development services through modern online tools. The founders are Brandon Doyle – CEO, and Kade Hendershot – President. The company's office is located at 78 West Center Street, Provo, Utah. The clients are different companies such as Jack Mason, Owlet, Dims.

The Tim Delhaes team creates web projects and integrations based on BRiX and Booya software. Agency is in the TOP 5 best partners of HubSpot. The company's clients include more than 500 companies worldwide, including the Signature Championships Project, DripDrop, and Protenus. The company headquarters is in Palo Alto, California, United States.

The digital marketing agency works with online stores, service providers, and startups. It cooperated with MOVO, PAVE, Mitzi, etc. The main office is at 141 West Broadway, New York. The creator is Peter Fusco, who has been building a digital strategy for over 10 years and has helped 50 brands conquer the market.

The digital agency, established in 2008, is positioned as a marketing service provider for young companies. The team has supplied services for many companies, including Bambooloo, Kwan, and Ecosis. The company is based in France and has partners in 9 countries. Founder and CEO – Gee Ranasinha.

Spencer Padway created this company to expand and promote any business in 2017. The CEO made a unique product, SearchRAMP, that brings together all of a company's retail data. Agency worked with SKL, Jergens, and John Frieda.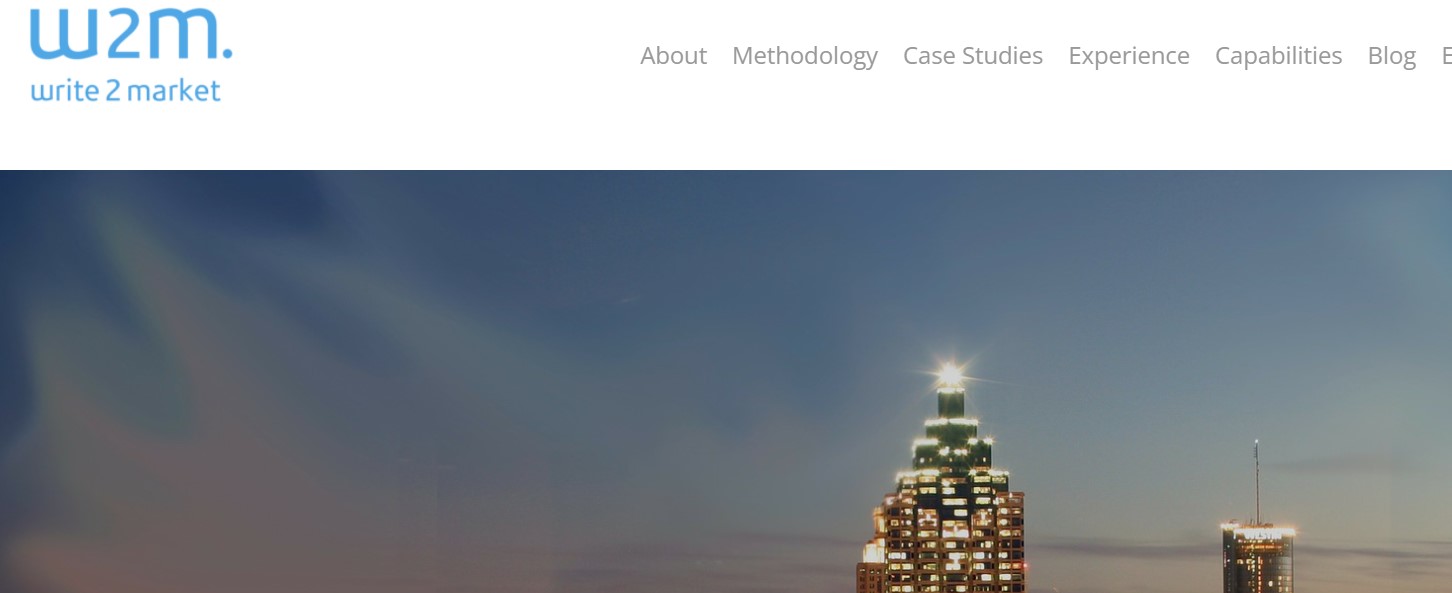 This public relations firm started in 2006 and today is in the TOP 10 best PR companies in the USA. The main office locates in Atlanta. The company president is Jean-Luc Vanhulst, who has devoted more than 25 years of his life to web development and marketing. They help startups such as Smart Commerce, Light Polymers, and Aerobo.

It provides creative solutions for e-commerce, web design, marketing, CRM, SMM, etc. The company also provides UI + UX Design services. Partner with Shopify Plus. Firm work with such companies as Zendesk, Nosto, Magento. The creator of P3Media is David Wagoner.

It provides branding and marketing services for companies that have just entered the online commerce market. The team worked with LEVA-EU, Maddox Quirk, and 47 Dean Street. The company's secret weapon is creative director Dean Ford, who has over 25 years of experience. The headquarters of the Modern Agency is in London.

Enventys Partners is involved in marketing product development, crowdfunding, and online commerce promotion. The firm, founded in 2001, is now located in Charlotte, North Carolina, Carlsbad, California, and Taichung, Taiwan. The company's director is Louis Foreman, and the president is Roy Morejon. Agency is a service provider for Goodwill, Nectar, ChiliThehnology, and Brondell.
It is a modern advertising agency co-founded by Libby Brockhoff, named by Campaign magazine as one of the most influential women in the advertising world. The office is in San Francisco, California, United States. Among the company's most famous clients are The Body Shop and Self, Toggle, YouTube, Facebook, and Coca-Cola.
10 Top Startup Marketing Tools

This site is a great choice to promote business. It allows you to get more knowledge about the potential audience through free tools for data analysis.
The startup marketing services provide an opportunity to collect relevant key queries for any web project. You need to pay only for the result, namely, transitions to your online page.

This tool for taking a screenshot of the entire screen is an excellent choice for startups providing web services. It helps to create a portfolio to show to your clients.

It will help create databases by analyzing information about possible users in social networks. Use it to divide and analyze your subscribers to highlight a potential client.
This is a website analysis utility with a simple and intuitive interface to create databases and learn more about your target audience, getting up-to-date and useful information.
It is a proper social sharing plugin for e-commerce that provides 15 free tools for developing a web project. We know it for exciting and modern share buttons.

You can set up this free email marketing for startups in less than 1 minute. And you will benefit forever. If you wish, you can use a paid subscription with advanced functionality.

It allows you to convert and attract more users to your website. The tool generates reports that make it much easier to analyze the problems and benefits of e-commerce.

This program lets you automate many workflows. For example, a businessman can automatically move information between web projects and save time to focus on more critical operations.

A site that allows you to create logos and publications in social networks and helps in web development and site design. It is an indispensable assistant for any modern online marketing startup.
Summary
If you want to engage in e-commerce successfully, basic knowledge of building a marketing strategy will come in handy. Explore the market, study the target audience and the features of your product. And, of course, never forget to learn about the mistakes and victories of your competitors.
Now you know what to do and which startup marketing tools to use to improve the conversion of your business. We have collected only the most relevant and helpful information that will become an indispensable assistant in your startup. Use it wisely and let your business flourish!