Modern companies implement various promotion strategies to popularize their activities and draw the attention of potential customers. The transition of many business activities into digital format makes online marketing preferable. And due to the absence of a universal strategy that suits each brand, there are different types of digital marketing services.
Digital marketing services include complex advertising and online research procedures aimed at reaching common business goals:
Increasing sales. The primary aim of promotion is stabilizing the economy and getting financial profit by perfectly representing products/services to make customers purchase them.
Improving reputation. It's necessary to receive a high-reliability level to grow and expand activities.
Generating leads. Each promotion, whether online or offline, aims to stimulate the potential customer's interest in the services.
Getting more targeted traffic. Commercial success is possible only if the qualified users cooperate with the brand and find what they desire.
Establishing a brand. The clients prefer cooperation with the well-known brands, so they should recognize the company's name, logo, and general structure.
Best digital marketing services lead to positive, visible short- and long-term results. So, let's discover what procedures are widely used nowadays and understand their essence and methods.
What Are the Types of Marketing Services?
Each promotion strategy is built by specialists with advanced knowledge of innovative market tendencies. And using one approach is usually not enough to succeed in the digital world, so using several methods is crucial. Here, you can find the most popular digital marketing services implemented by world-famous brands.
Search Engine Optimization (SEO)

It is based on improving the relevance, an indicator that search engines use to rank websites in SERP and provide only the most suitable search answer for users. SEO services include improving the web page's on-page, off-page, and technical characteristics with targeted keywords, internal and external links, unique meta descriptions and titles, etc. Due to the statistics, practically every user clicks on one of the first 10 search result links to find the necessary information.
Social Media Marketing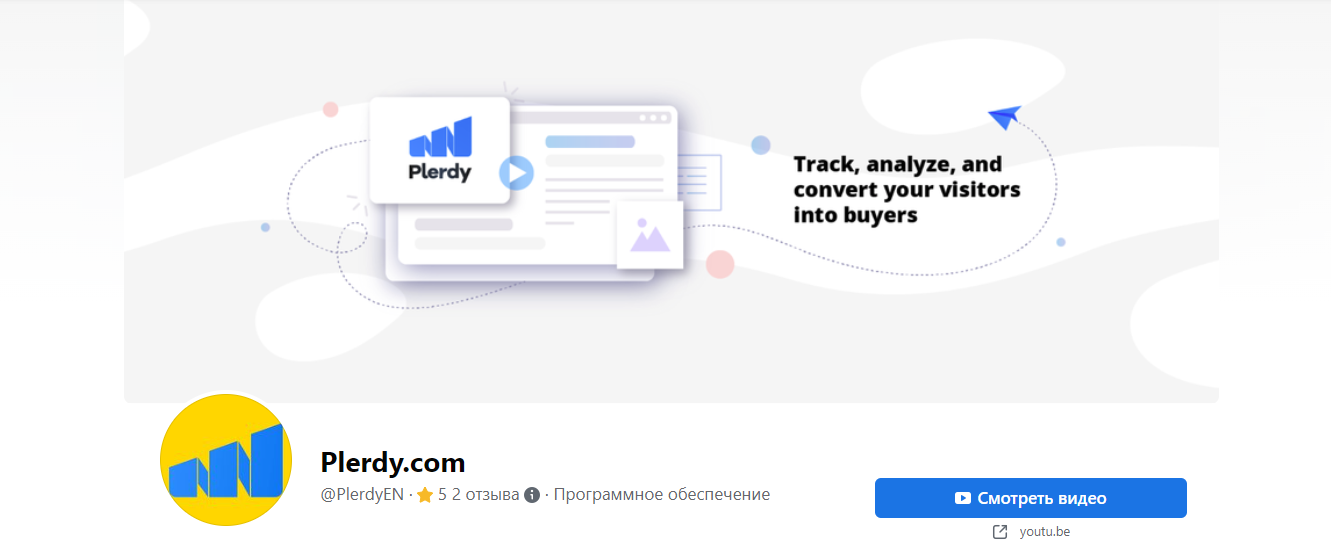 According to world statistics, each user is registered in 5-6 social networks and spends at least 1,5 hours surfing them daily. Therefore, digital and social media marketing services aim to promote the profiles on Instagram, Twitter, Facebook, Linkedin, YouTube, etc., by optimizing profiles and using specific paid advertising.
Pay-Per-Click (PPC) Management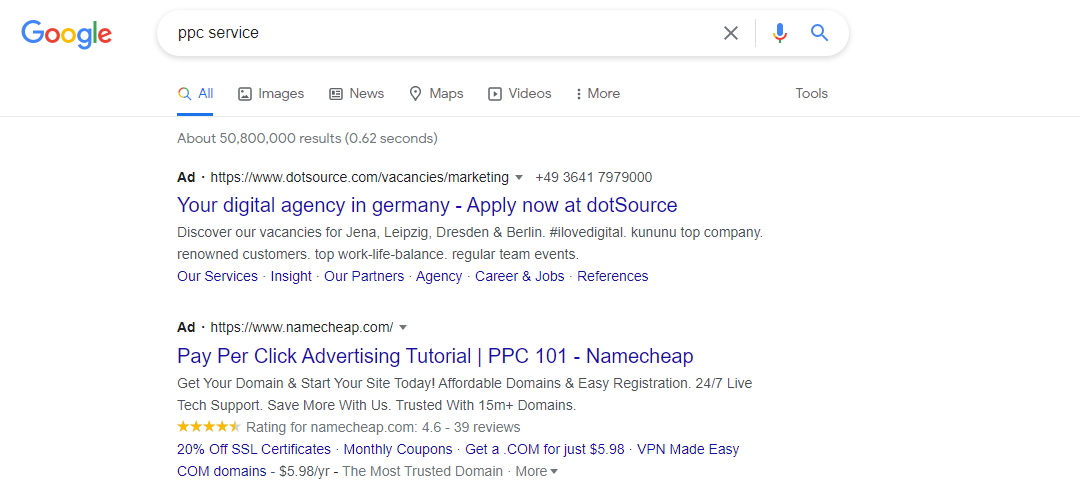 It is provided by placing a contextual ad on the various websites and specific advertising platforms that lead to the targeted website by clicking. A price for each click is agreed upon between 2 sides before executing the ads campaign. PPC professional digital marketing services usually include device targeting and use the particular instrument to attract traffic efficiently.
Video Marketing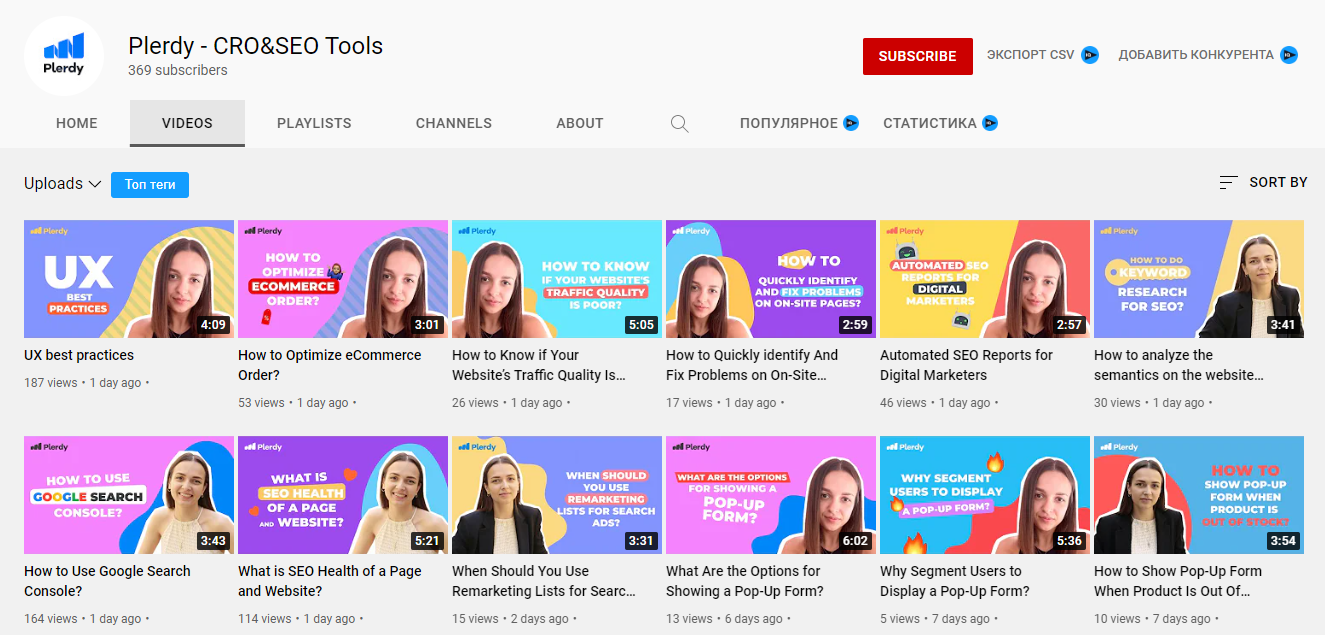 Creating video content is a perfect method to deliver a necessary message without making users waste time reading text. Good visual content is usually attractive and preferable nowadays because of the apparent results of client engagement. Such digital marketing services include writing scenarios, editing, scriptwriting, etc.
Email Marketing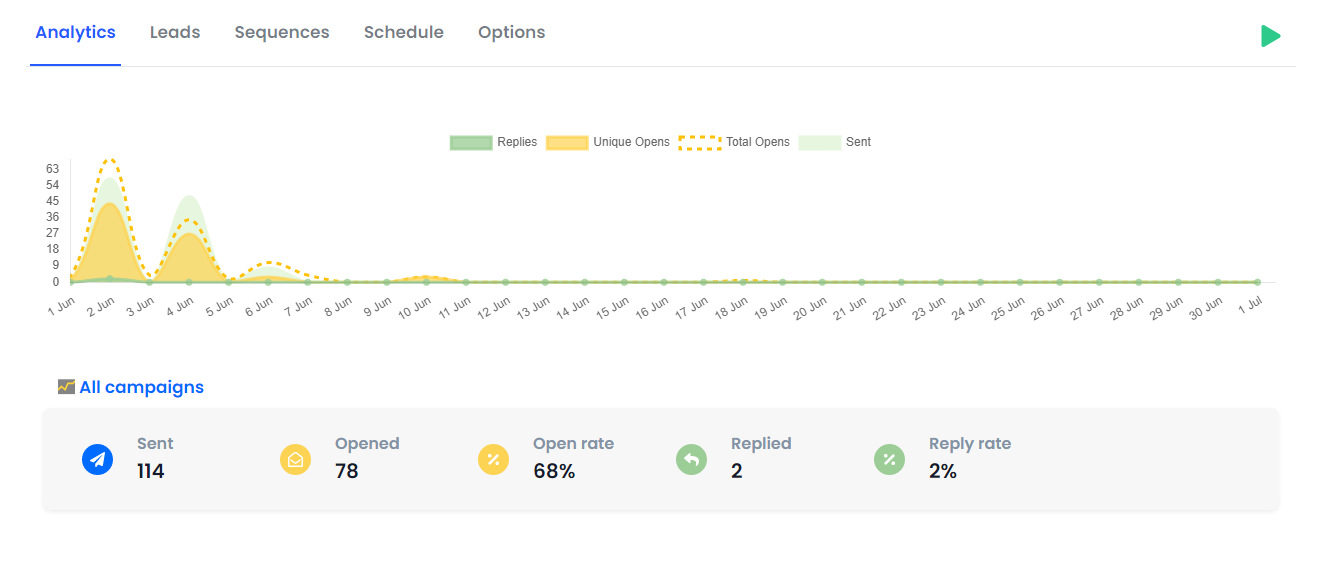 It's a powerful way to popularize the brand that works efficiently at any cooperation stage. The standard email types are:
post-purchase;
re-engagement;
newsletter;
cart abandonment.
The messages usually include checklists, special offers, guides, workbooks, surveys, and other types of engaging content.
TV Advertising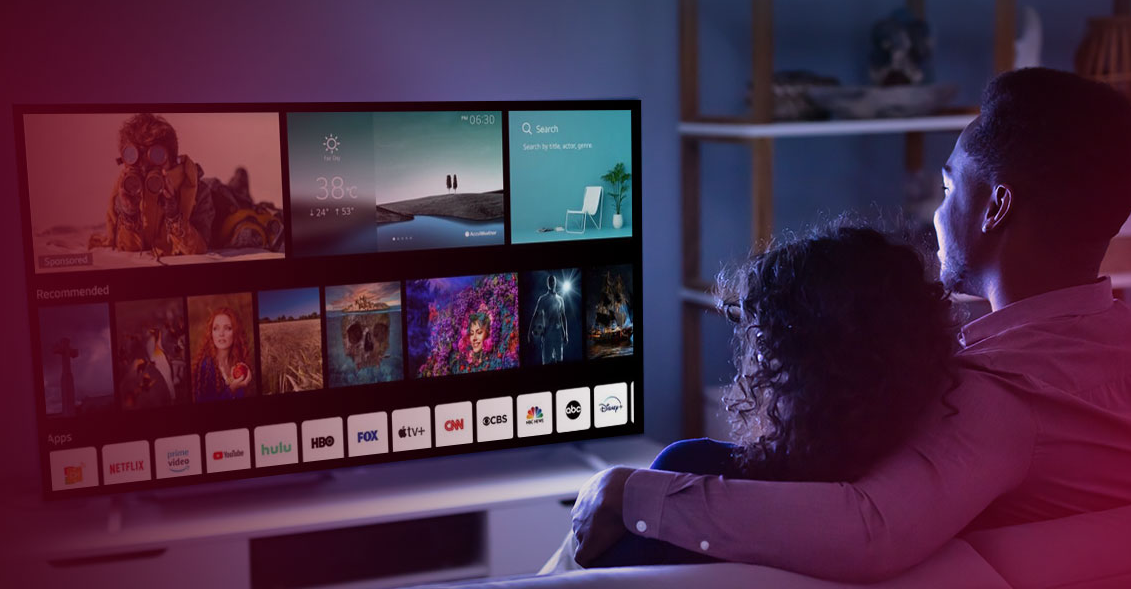 It's less popular nowadays due to a lack of human interest in what's shown on television and because such promotion only affects a few types of brands. There are various digital marketing services on TV, and they are based on the following methods:
"comparison and unique qualities";
"show need";
"beneficial story";
"celebrity recommends."
Overall, many modern brands use television as the primary promotion channel and succeed in it.
Lead Recovery Services
Sometimes, potential clients are lost because of flaws in the work of customer support services or mistakes at different cooperation stages. Losing leads causes economic problems that decrease the brand's financial profit. So, such professional digital marketing services aim to bring the lost customers back and try to cooperate with them successfully again.
Conversion Rate Optimization
The rate is a percentage of users that make at least one profitable action on the website or an application. The standard optimization services are the following:
Adding pop-up widgets.
Representing testimonials and reviews.
Establishing third-party sign-up opportunities.
Live to chat with users.
Several simple procedures can improve the conversion rate, and it's unnecessary to implement complicated strategies for it.
eCommerce Marketing
Online shopping is what millions of users do every day and usually choose well-optimized platforms with suitable conditions. Therefore, the eCommerce digital marketing services are complicated and should include:
Competitive and highly-functional web design.
Informative product description.
Partnership with relevant influencers.
Such platforms should be permanently updated with content, visually appealing, and specific with the product categories to get efficient marketing performance.
Top 5 Marketing Services Companies
Clutch. co helped analyze various agencies providing the best digital marketing services and choose the most efficient ones. Each implements a unique campaign for each case and uses multiple strategies to maximize service efficiency.
Social Media 55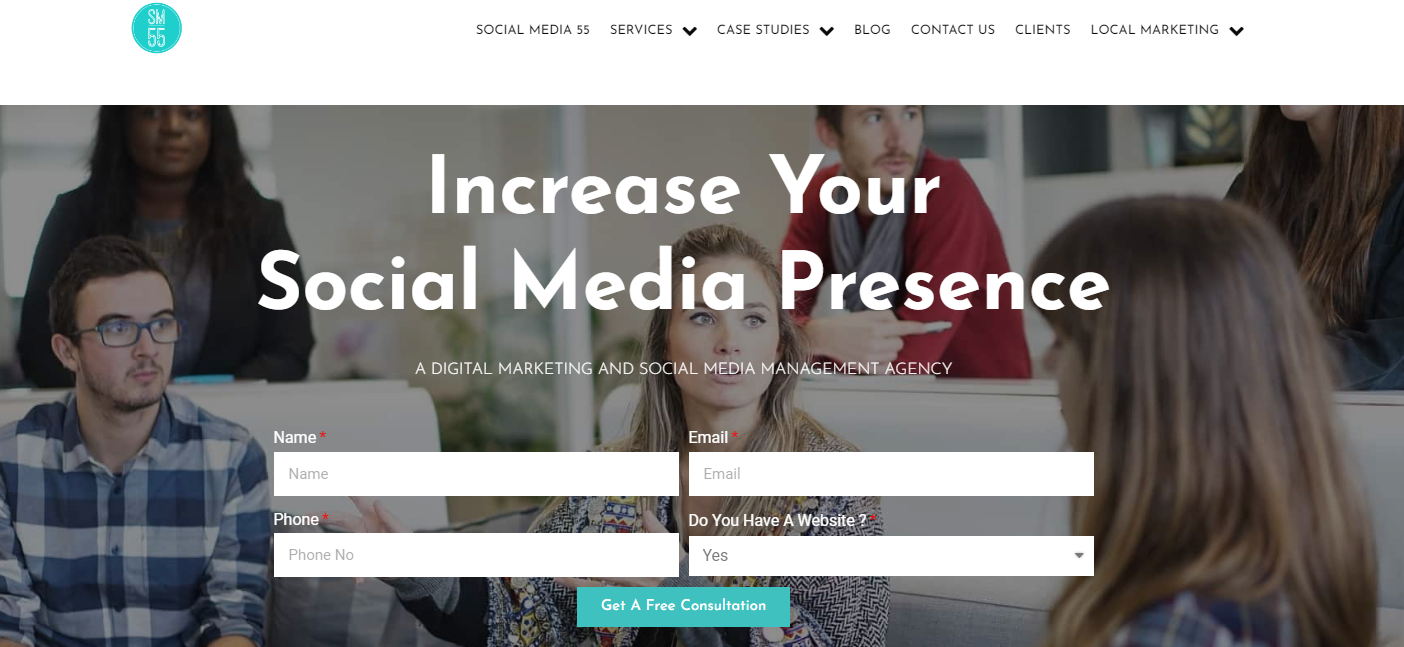 Joseph Rothstein founded a famous Canadian advertising agency. It has its headquarters in Montreal and Quebec. The staff consists of highly-experienced specialists that have provided highly-efficient digital marketing services since 2014:
Social media advertising and management.
Public relations.
Branding and media.
The company cooperates with many high-trusted clients such as Lingualift, Enrich Funding, and Westmount Square.
"They had a perfect workflow and completed the project in time," – Benjamin Tansky, Director at Wireless Network.
Profit Whales

Ihor Dubovetskyi created a Ukrainian marketing agency in 2018. The company has two primary aims: increasing the conversion rate and growing sales (confirmed by 130m+ ad sales). The professional digital marketing services include:
Listing and SEO optimization.
Video creation.
Amazon advertising and DSP.
Working with various world-famous brands resulted in a 350% sales volume and a 27% conversion rate increase.
"Their solutions were efficient for our brand's growth," – Stephen Condon, Owner of Bossman Brands.
Brand Vision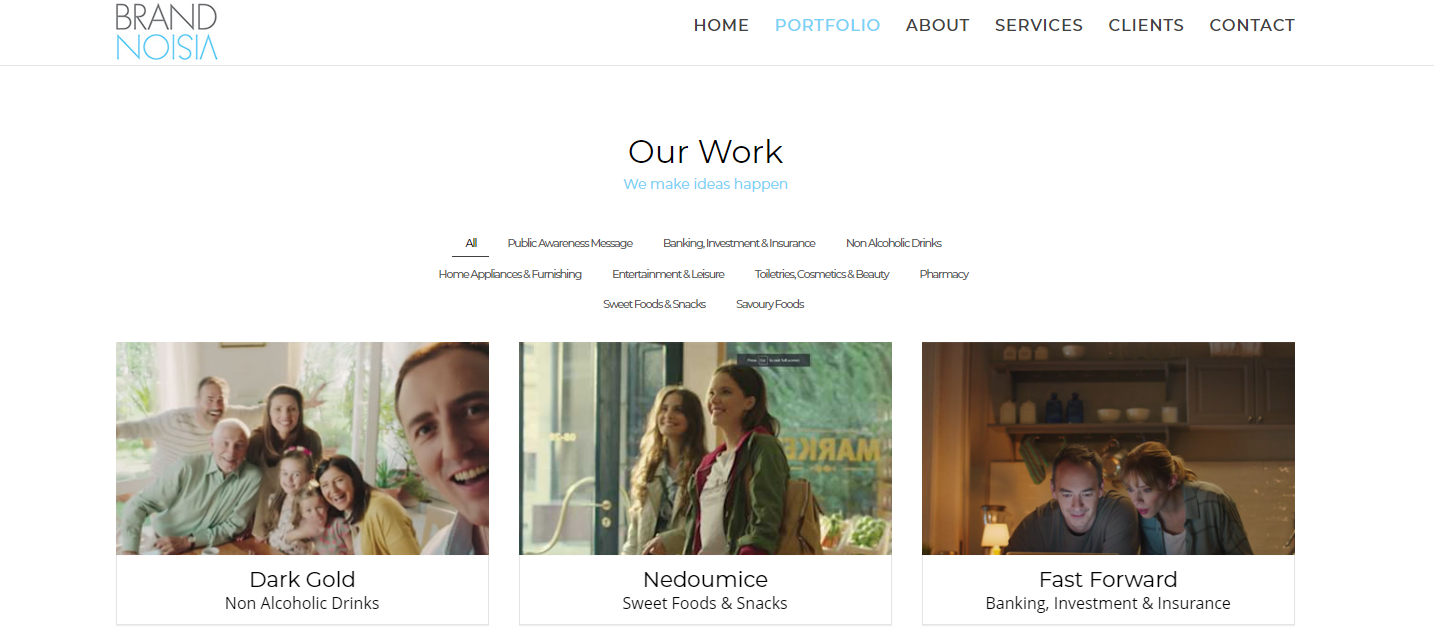 The Canadian agency has a full set of digital marketing services and completed more than 500 projects with various difficulties. The experienced specialists provide a step-by-step approach for each of the following services:
Corporate branding and strategy development.
Custom eCommerce website creation.
Boost social network audience.
Working with Winona Park Townhomes, Quick Consols, Diamond Realty Developers, and others confirms Brand Vision's reliability and efficiency.
"Communication with them is on the highest level," – Danielle Hyde, Owner of Neuro Connections.
VisualFizz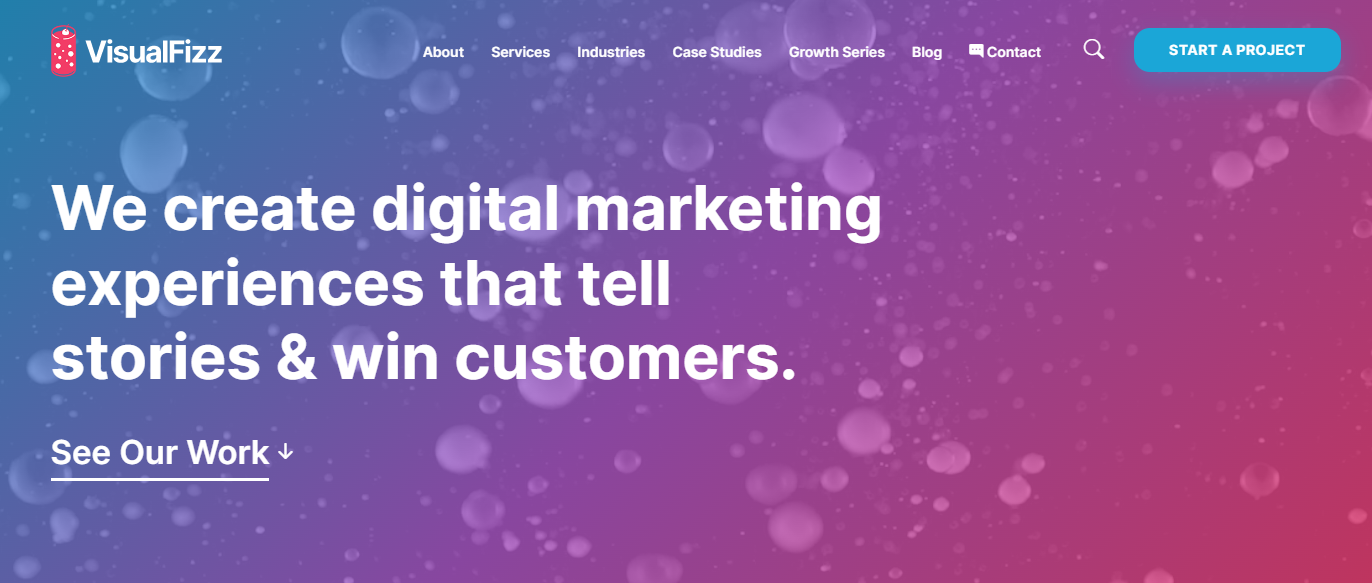 Dan Salganik and Marissa Ryan founded a company and established its main office in Chicago, Illinois. The team implements various tactics and CRO techniques that help many companies grow their essential marketing performance indicators. Digital marketing services include:
Such companies as Toyota, Topco, the American Cancer Society, and others successfully cooperated with VisualFizz.
"They always use a customer-first approach," – Crystal Roberts, Founder of Our Sleep Guide.
Jives Media
Jay Ives founded the marketing agency in 2012 in San Francisco, California. The staff consists of analysts, designers, and brand strategists that implement their advanced knowledge to provide high-level services that brought a $34m increase in GMV:
Video marketing and production.
Google PPC campaigns.
1v1 marketing consulting.
Jives Media cooperated with West Valley College, Thumbtack, Law Firm of Scott S. Ives and provided efficient promotion campaigns.
"They were transparent and exceeded our expectations," – Kari Edwards, Vice President at Tech Consulting Company.
To Sum Up
Overall, digital marketing services are essential for each modern brand and allow the implementation of efficient strategies that help grow a brand's reputation and make it a niche leader. In addition, entrusting the promotion to specialized agencies helps make it more efficient and guarantees successful results.