When it comes to ranking high on Google, business owners everywhere can benefit from a great SEO company. Whether you're looking for national or local SEO services, the options can seem overwhelming. But rejoice fellow entrepreneurs, we've done the hard work for you and rounded up the top 7 best national SEO companies & services! With this guide, you'll be well on your way to getting your business noticed online in no time.
What Does a National SEO Company Do?
If your website can't get to the top in any way, it has few visitors (potential customers), and there are not enough user requests, then you need the services of a specialized optimization agency. An SEO company is a collective of experts who promote websites on search engines. This promotion can result in:
getting to the top of Google and other search engines (by position)
increasing the number of visits to the website (by traffic)
growth in the number of incoming applications (by leads)
This is in short and from a technical point of view. But you can not focus solely on search engines and forget about users. So, a good SEO firm should consider both, especially on a national scale.
National SEO companies provide a variety of SEO services, which consists of:
Keyword analysis service – National SEO companies use sophisticated SEO tools to determine what keywords are worth going after.
Backlinks service – National SEO companies provide backlink services to help increase your backlink profile with the help of guest blogging or finding forums. Simultaneously they can perform link-building outreach services.
Content strategy service – The SEO company will develop a content strategy encompassing when, where, and how to update old content.
Website optimization service – The SEO company will ensure your website has excellent design and usability to guarantee it's not being dinged by Google because of a bad user experience.
National SEO consulting service – The SEO company will analyze your website, answer your questions, and advise on SEO promotion.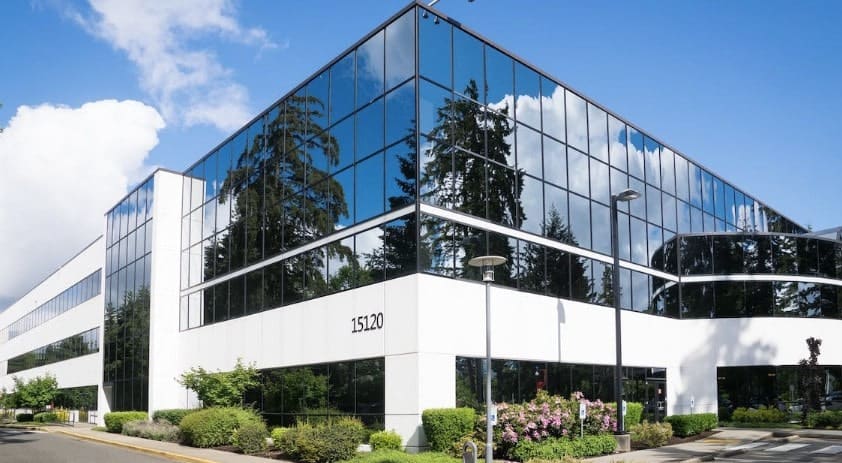 It is important to order an SEO service from an experienced company to get results on time. In this article, you will find a reliable SEO company for your organization that will provide effective SEO service.
What's the Difference Between National and Local SEO?
Are you confused about the difference between national and local SEO? Don't worry, you're not alone! National SEO focuses on optimizing your website to get organic visibility from an entire country. Local SEO is the process of optimizing a website so it can be found when people search for relevant things in their geographic area.
Does my Website Need a National SEO Strategy?
It's like the difference between dating someone nationally versus dating someone locally. With national SEO, you're trying to attract as many potential customers or viewers as possible, just like with a global dating app. But with local SEO, you have to be more targeted and specific to get attention from potential customers or dates in your local area – much like using a Tinder or Bumble profile!
If you are thinking about taking your website to the next level, then you should consider developing a national SEO strategy. National SEO strategies focus on increasing your website's visibility on Google in different countries, not just your home country. This can be especially effective if you offer a tool like Plerdy or a product like Microsoft that can be sold to customers in other countries. With a national SEO strategy, you can target potential customers in other countries, driving more traffic to your website and increasing your chances of getting more customers (macro conversions). Your website should be optimized for each country you want to target, for example:
either as a subdomain of es.site.com
or as a site.com/es/ subfolder
or as a new domain site.es.
This involves localizing all your content, making your website easy to find, and building backlinks to other websites in the target countries (Spain, Poland, Ukraine, and others). If you are serious about growing your business, then it is definitely worth considering developing a national SEO strategy. In the SEO strategy, you should include tools for analyzing user behavior, SEO, missed keywords, and many partners use Plerdy.
List of Best 7 National SEO Companies
Promoting over the Internet using your website is an effective advertising method due to its amazing speed, coverage, and convenience. But to succeed, you need to choose the best national SEO company. Therefore, we decided to simplify the search process and select the top 7 agencies.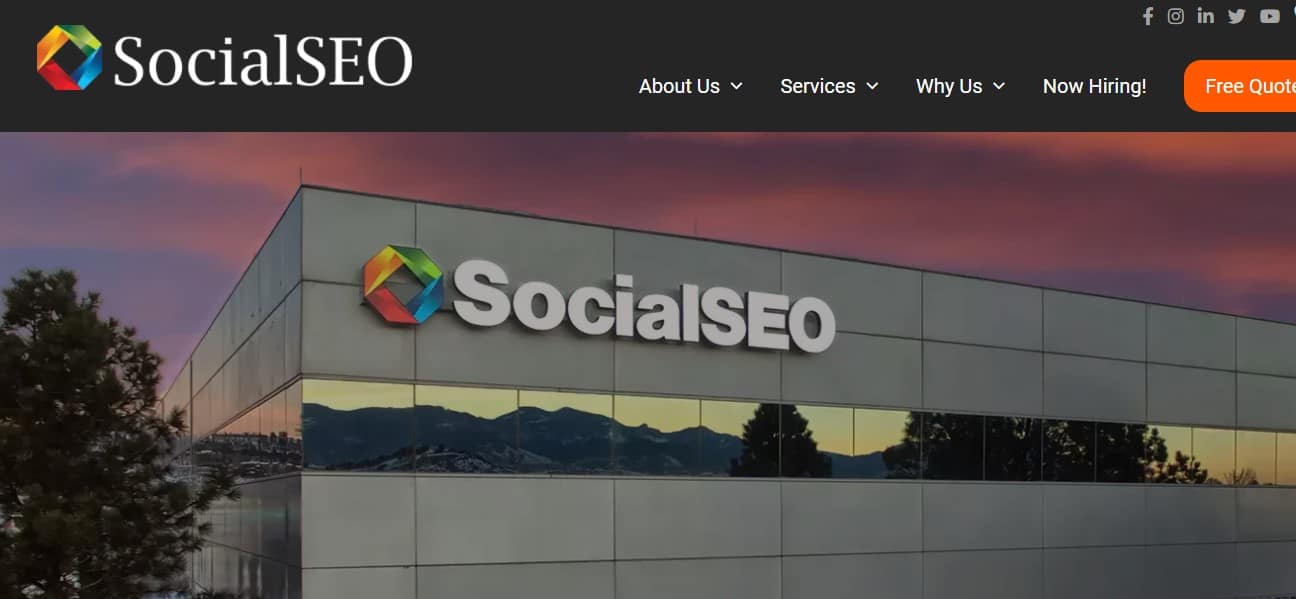 The corporation was named the №1 digital marketing firm among all US e-market promotion companies. For four years, it has been considered one of the fastest-growing enterprises. In 2021, with the help of its national positions, this SEO company won the title of "National Excellence" in the United States.
The company's creator, Greg Walthour, calls his brainchild a one-stop shop that has everything to optimize and develop an online platform. And this term is confirmed by customers such as Jaguar, The Mining Exchange, Cadillac, 100% Chiropractic, and Gaiam.
Reviews are also positive:
The O'Keefe Ceramics' administrator was impressed by how much effort the managers put into each campaign;
The Communication Director from the Colorado Restaurant Association noted the individual approach to the client.
But there is a negative review from Ren Scott, Owner of Glass Darkly. He doesn't recommend the SEO service of this national SEO company for a small business like his.

This national SEO company strives to provide customers with qualitative and profitable promotion services at the optimum price. It has a 98% customer rating and rightfully takes second place on our list. Founded in 2012 by Michael Transon, this agency invents scientifically-driven SEO strategies and brings them to life.
Their clientbase consists of several large companies: AngelList, SQLStream, Offerpad, Lime, and ZenProspect. The reviews note professionalism, quick feedback, and the ability to feel special, even if your company is small.
Dave McVeigh, VP of Marketing at Tivian:
This national SEO company has provided us with an SEO service to boost a software company's rankings.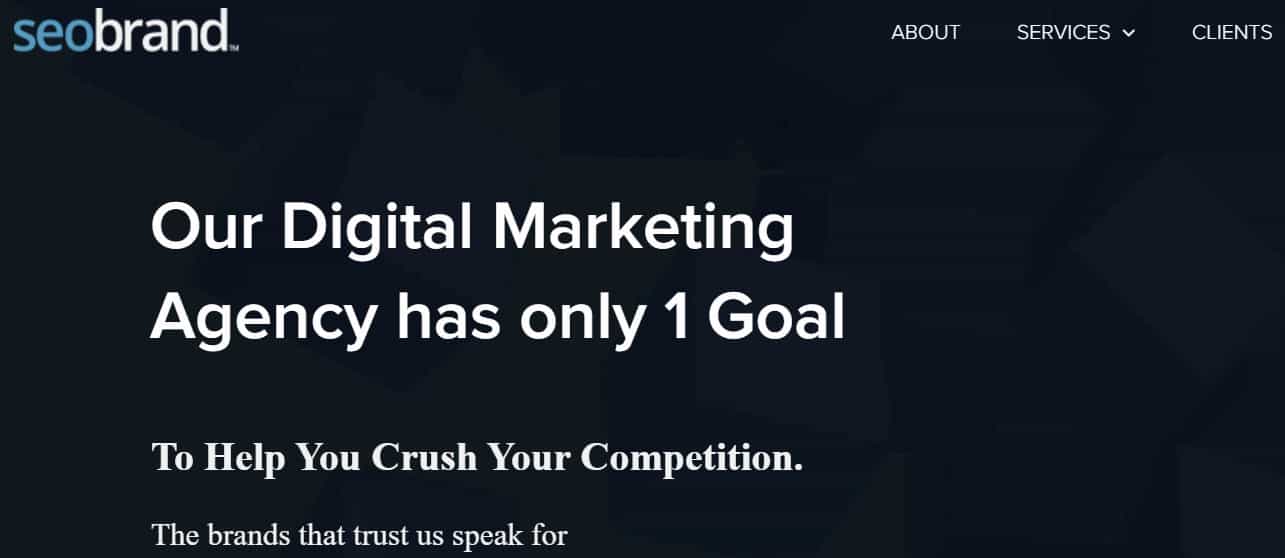 This agency can help you get to the top of the search engines. If you want to know how to rank in certain cities as a national SEO company, contact its co-founder Mike Salvaggio (the company also has a blog). He can share knowledge on making a small company a national brand through ROI, numbers, leads, inquiries, and optimization.
Their key clients are Giorgio Armani, Army, Mont Blanc, LG, and Duty-Free Americas. The average mark is almost 5 points, while small online stores (employing 1-10 people) and the largest establishments with more than 10,000 employees leave positive feedback.
Raquel Ronacher, CFO at Autism Specialty Group:
Thanks to the efforts of this national SEO company, the number of followers on Instagram went from 0 to 1,000.
This is one of the top national SEO companies in 2018, which managed to dictate its terms in the e-marketing industry. It supports customers by allowing them to grow quickly and advance through e-commerce, local markets, and global opportunities.
Joel Gross founded the company in 2009, and since then, such brands as PayPal, Jack Daniels, Harvard, Native Union, and Natori have been on the list of clients. All of them say they are delighted with the results. For example, the owner of Spotlight admitted that the professionals made an aesthetically pleasing website that exceeded all expectations.
Basel Al-kadri, CEO at Lofi Delivery:
This national SEO company is on top of everything, and they provided us with SEO service on time.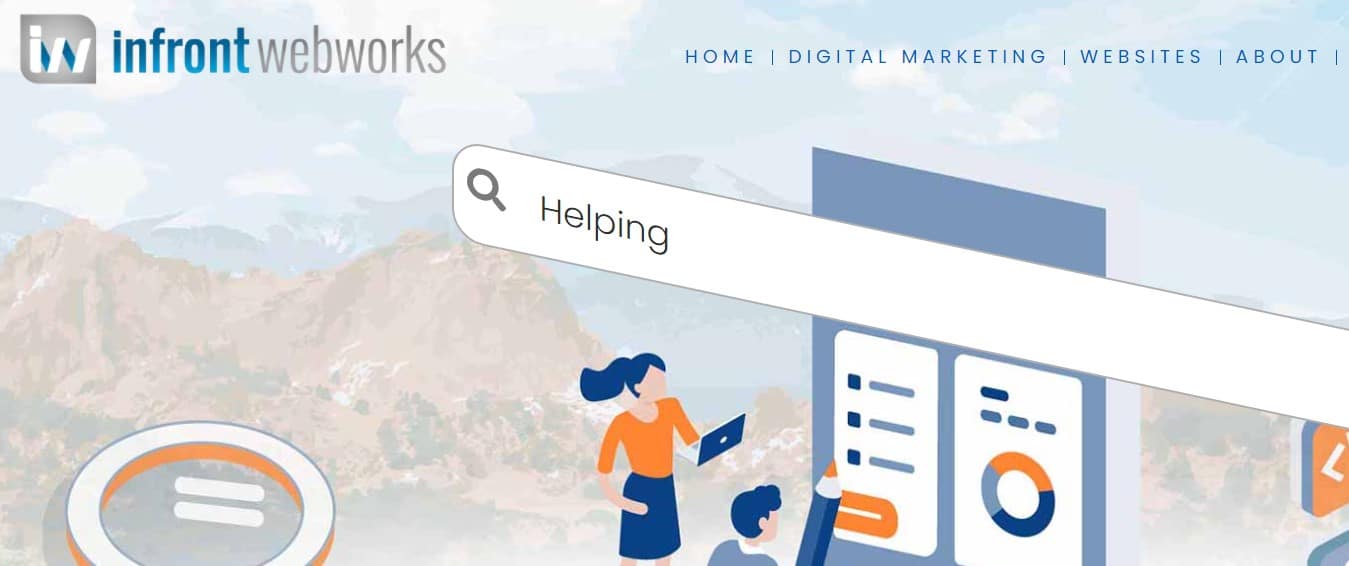 This is one of the oldest agencies that was organized in 1994 by Andy Meng. Now, everyone should learn from him on how to do SEO for a national company. The team consists exclusively of highly experienced professionals who provide a full range of services, including:
Search engine optimization
Web development
Pay-per-click
Social media
The agency has hundreds of top-rated comments from various clients like Harley Davidson, Midnight Rose Hotel, Goodwill, Ge Johnson, and Triple Crown Casinos.
Jason Lachance, CEO at Vadiance Science:
Ordered service from this company led to a faster website release.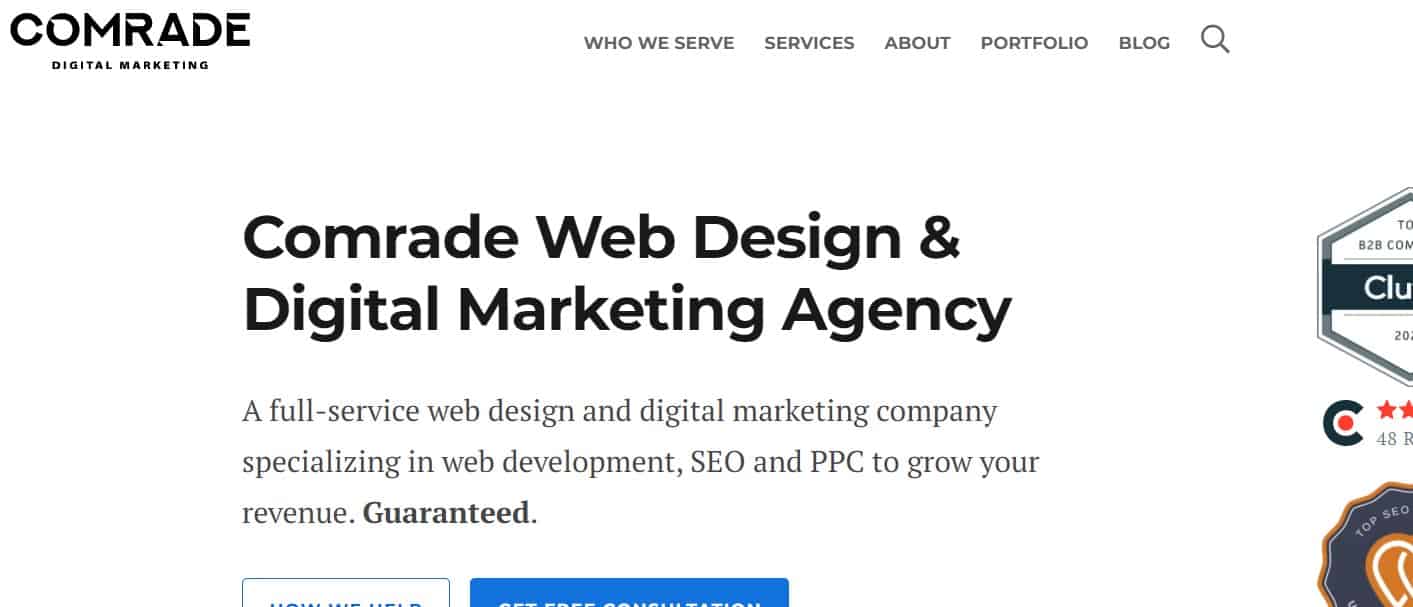 This web design and digital marketing firm offers a wide range of e-marketing services, but its significant strength is their correlation of web development, SEO, and PPC. Ivan Vislavskiy co-founded this award-winning SEO company and is now its DG. The agency has plenty of clients from such areas as B2B, B2C, С2С, law, manufacturing, and finance (for instance, Blackhawk Supply, Vesta Preferred Realty, Boat.me, Pneutech, Azimuth, and more).
Paul Stracci, President & Attorney at Stracci Law Group:
I've been very impressed by the readiness of this national SEO company to do whatever it takes to get SEO service done.
Final Word
Finding the right SEO company can seem like a daunting task, but with these seven options, you can easily choose the one that best fits your needs and budget. So what are you waiting for? Put on your SEO hat and join the digital revolution today! And don't forget to grab some popcorn while you're at it – this is going to be a wild ride!