Navigating the vibrant Seattle SEO scene can be a whirlwind adventure. From bustling coffee shops to tech-savvy hubs, Seattle boasts a pool of innovative SEO agencies ready to amplify your brand's voice. Whether you're a startup in the health sector, a boutique in Capitol Hill, or a tech firm in South Lake Union, there's an SEO company in Seattle tailored to your needs. Dive into this list:
Espresso-fueled strategies 🚀
Rain-inspired creativity ☔
Tech-driven optimization 💻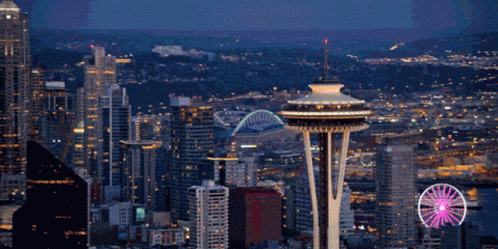 Why settle for average when you can harness the best Seattle SEO talent out there? Discover the top 12 Seattle SEO companies, each bringing its unique flavor and expertise to the digital table. Enhance your strategy with Plerdy, the ultimate tool for SEO & UX, ensuring your site's performance is always top-notch. Ready to elevate your brand? Dive in, and let Seattle's SEO expertise guide the way. 🌟
Benefits of Choosing a Local Seattle SEO Company
In the bustling tech city of Seattle, digital marketing grows at an unprecedented rate. Entrepreneurs and brands in the Emerald City understand the unparalleled advantages of leveraging local SEO services. Here's why partnering with a Seattle-based SEO firm can transform your digital footprint:
Localized Knowledge: Seattle SEO companies grasp the city's nuances, from Pike Place nuances to the vibes of Capitol Hill. This familiarity allows them to craft tailored strategies that resonate with the local audience.
Prompt Collaboration: Situated in the same time zone, collaborations are swift, leading to faster results. Face-to-face meetings, when necessary, foster clearer communication and understanding.
Industry Connections: Seattle's tech scene thrives with numerous digital enthusiasts, bloggers, and influencers. A local SEO firm can harness these connections for quality backlinks and collaborations.
Cultural Alignment: Seattle isn't just about coffee and rain. It's a city with a distinct culture and vibe. Local SEO agencies inherently understand this, ensuring your brand message aligns perfectly with Seattle's ethos.
By anchoring your digital strategy with a Seattle-centric approach and the expertise of local SEO specialists, your brand can capture the attention of the city's dynamic audience, driving organic traffic and achieving desired outcomes.
List of 12 Top Seattle SEO Companies
Perusing the list of "Top 12 Seattle SEO Companies" is like sifting through a treasure trove of digital mastery. Seattle, the tech-savvy hub, is brimming with SEO aficionados, yet only a select few truly hit the mark. It's a breath of fresh air to see how Seattle's elite in SEO consistently raise the bar, setting gold standards in the industry.
UPQODE: Seattle's SEO Pioneers in Digital Strategy

UPQODE shines in Seattle's digital world. This premier agency takes the motto "Let's Create Your Success Together" to heart, offering a comprehensive suite of services that paints a vivid picture of online success.
Harnessing the power of both web design and SEO, UPQODE has mastered the art of crafting digital narratives. Their portfolio is a testament to their expertise, showcasing an array of successful projects from diverse sectors like transportation, arts, IT, and even museums. They pride themselves on:
Web design that turns heads and drives conversions 🚀
Comprehensive SEO strategies that ensure Seattle brands shine bright in search results 💡
Digital services from SEO to content authoring at one place.
But what distinguishes UPQODE in Seattle SEO? Their commitment to transparency, reliability, and trust. Passion is palpable in every project they undertake, with a keen focus on understanding and delivering based on a brand's unique values and goals.
For those in Seattle seeking SEO and digital prowess, UPQODE offers dedicated packages tailored to varied budgets – ensuring every brand, big or small, has the opportunity to thrive online. The journey to digital triumph in Seattle's competitive SEO market is smoother and more rewarding with UPQODE by your side. Dive in, and embrace the digital revolution.
Exo Agency: Setting the Seattle SEO Benchmark Higher

In the heart of Seattle, Exo Agency stands as a beacon for businesses aiming to amplify their online visibility. Seattle's digital landscape is vast, but Exo Agency has emerged as a frontrunner in providing unparalleled SEO services.
What sets Exo Agency apart in the Seattle SEO landscape?
Tailored Strategies: Recognizing that every brand is unique, Exo Agency crafts bespoke SEO solutions tailored for optimal impact.
Full-Service Excellence: Be it on-page SEO, off-page SEO, or the nitty-gritty of technical SEO – Exo Agency ensures your brand's digital foundation is rock solid.
Client-Centric Approach: With a portfolio showcasing success stories from over 200 ambitious brands, Exo Agency is the go-to choice for businesses seeking meaningful growth in the Seattle market.
Dive deep into their case studies, and you'll discover a treasure trove of success stories. Pinnacle Foundation Repair, for instance, achieved remarkable growth leveraging Exo Agency's expertise in web development, SEO, and Google Ads.
Moreover, Exo Agency's dedication to excellence doesn't go unnoticed. Their shelves are adorned with prestigious accolades, showcasing them as a leading force in the Seattle SEO community.
For businesses based in Seattle, navigating the digital landscape can be daunting. Yet, with a partner like Exo Agency by your side, charting a course towards online success becomes a breeze. Their impeccable track record, coupled with a holistic suite of SEO services, makes them the preferred choice for brands big and small.
In busy Seattle, let Exo Agency guide you with digital marketing. Simple promise: your growth is their success.
Logic Inbound: Seattle's Organic Traffic Titans

In the heart of Seattle, a powerhouse named Logic Inbound has carved a unique niche for itself. With an exceptional blend of strategy and insight, they drive business growth, both in Seattle and nationwide. Let me give you a snapshot:
Prestigious Portfolio: From Tony Robbins to Exotic Motors, their clientele list is impressive.
Stellar Ratings: Holding an impressive 5/5 rating on platforms like Google, Clutch, and Upwork, they truly shine in the customer satisfaction department.
Expert Team: Led by Vlad Mkrtumyan and supported by industry leaders like Hayk Saakian, they bring a wealth of knowledge and expertise in the realms of SEO and digital marketing.
Leveraging over 30 years of combined experience, Logic Inbound's executive team crafts success stories by amplifying online visibility. From driving mind-blowing mobile app downloads in their high school days to forging partnerships with global telecommunication giants, they've seen and done it all.
Their services span from SEO to web development, and their case studies provide tangible proof of their expertise. With testimonials from satisfied clients praising their comprehensive SEO strategies and responsiveness, it's evident that Logic Inbound is a force to be reckoned with in the Seattle SEO space. Dive into their story, and discover how they transform digital landscapes.
efelle creative: Crafting Creative SEO Solutions in Seattle

Efelle creative is a digital giant in Seattle, turning online experiences into breathtaking realities. Their journey is not just about crafting websites; it's about forging digital pathways that resonate with the human spirit, aligning perfectly with client aspirations and the pulse of Seattle's tech-savvy audience.
What sets efelle apart in the competitive SEO environment of Seattle? It's their unyielding commitment to understanding the heartbeats of businesses and the audiences they serve. This empathy translates into digital strategies that are not only robust in SEO but are intuitive extensions of the brand ethos.
Crafting transformative digital experiences that captivate and convert
Melding SEO strategy with profound user understanding for unmatched results
Harnessing Seattle's dynamic vibe to infuse websites with local charisma and global appeal
Driving business growth through meticulously crafted, SEO-optimized digital assets
In Seattle, a city that never compromises on innovation, efelle creative is the torchbearer. Their SEO strategies transcend traditional boundaries, reflecting the vibrant energy of Seattle and responding to the nuanced demands of diverse industries. From responsive web design to comprehensive eCommerce solutions, every service is a testament to efelle's mastery over SEO and deep respect for user intent.
With over 1,000 projects that amplify the digital whispers into resonating echoes, efelle creative isn't just another agency in Seattle; they are the digital architects of dreams, builders of bridges between businesses and their audiences in the ever-evolving SEO symphony of the online sphere.
Thrive Design: Seattle's Aesthetic Approach to SEO

At the heart of Seattle, there's a digital dynamo named Thrive Design. They don't merely design – they craft digital masterpieces, stitching together the fabric of savvy business strategy, top-tier design science, and unbeatable technical expertise. Here's a glance at their method:
Planning First: This isn't about hues and fonts. It's a deep-dive strategy aimed to align with business outcomes.
Creation Next: With a clear roadmap, they design. It's not just for the eyes; it's a visual symphony directed at success.
Then, Growth: With Thrive's blueprint approach, businesses don't just exist; they expand, evolve, and excel.
Situated in Seattle's bustling digital corridor, Thrive boasts a legacy of two decades. Their forte? Crafting web solutions that mirror a business's true essence. Their team – a blend of strategists, designers, and developers – pulls every string to elevate their clients' digital narratives.
Beyond their aesthetic prowess, Thrive is a luminary in Seattle's SEO circuit. They channel organic traffic straight to digital doorsteps, ensuring businesses don't just get noticed – they dominate. Their SEO suite is comprehensive:
Meticulous keyword research
On-page SEO essentials
Crafty internal linking
Robust backlinking strategy
Continuous campaign overhauls
Deep technical audits
In Seattle, if you're seeking a web design virtuoso that marries form with function, or an SEO maestro that ensures digital omnipresence, Thrive Design is the name. With them, it's not about just being online; it's about thriving there.
Seattle New Media: Where Modern SEO Techniques Flourish

Seattle New Media stands as a powerhouse in the bustling digital landscape of Seattle. When you dive into the vibrant Seattle tech scene, their name repeatedly surfaces as a pioneer in SEO services. So, what makes them the talk of Seattle?
Masterminds at leveraging the power of SEO for unprecedented growth.
Committed to pushing the boundaries of what's possible in the Seattle digital space.
Adept at tailoring strategies specific to Seattle's unique market dynamics.
Continuously refining their craft, ensuring clients stay at the forefront.
At the heart of Seattle New Media is an unyielding commitment to elevating brands. Every day, their team of dedicated professionals embraces the ever-evolving nuances of Seattle's online ecosystem. They don't just serve clients; they embark on a collaborative journey, navigating the intricacies of SEO, ensuring that every campaign is nothing short of exemplary.
In a city like Seattle—known for its innovation and tech-driven atmosphere—Seattle New Media emerges as a beacon of expertise. They've cultivated an environment where ideas flourish and strategies come to life, redefining how SEO is done in Seattle. Through their relentless pursuit of excellence, Seattle New Media has carved a niche, solidifying their status as Seattle's go-to for unparalleled SEO expertise. As the narrative of Seattle's digital future unfolds, one thing remains clear: Seattle New Media is, undeniably, at its epicenter.

Nestled in the bustling heart of Seattle, Thrive Internet Marketing Agency stands out as a beacon of digital excellence. Their prowess in SEO, a cornerstone of their offerings, has transformed businesses from obscurity to front-page fame.
Dive into the story of Thrive:
Glowing Accolades: With 150+ Google reviews and a whopping 100+ on Clutch, their reputation speaks volumes. Clients rave about substantial growth, with organic traffic surges of +664% and online leads skyrocketing by +360%.
Striking Success Stories: Michael Farah of The Farah Law Firm attests to Thrive's expertise, acknowledging a combined SEO and PPC strategy that revamped their website's traction. Similarly, Nationwide Construction lauds Thrive for a bespoke web design, which bolstered their conversion rate by a staggering +640%.
The Thrive Promise: Beyond the metrics and success rates, what makes Thrive the go-to agency in Seattle for digital marketing is their ethos. They champion transparency, avoid cookie-cutter solutions, and prioritize each client's unique business landscape. Their commitment to tailoring strategies and not just blindly executing makes them a trusted partner.
A Comprehensive Suite: Thrive isn't just about SEO. Their Seattle-based team boasts a repertoire spanning from meticulous SEO practices to PPC campaigns, web design, and more. Their holistic approach ensures every digital touchpoint of a business thrives.
In the competitive landscape of Seattle's digital marketing scene, Thrive stands tall, not by flashy promises, but by consistently delivering results that propel businesses forward. Their blend of expertise, client-centric focus, and ethical practices makes them a digital force to reckon with in the Seattle market.
EnlightWorks: Illuminating Seattle's SEO Landscape

Nestled in the center of Seattle, EnlightWorks stands as a beacon of excellence in the SEO and web design landscape. This small business web design services company thrives on its ability to cater to diverse clientele – be it B2B enterprises, B2C establishments, or dedicated non-profits.
So, why do Seattle-based firms rave about EnlightWorks? Here's a breakdown:
Tailored Web Design: Beyond just aesthetics, EnlightWorks crafts secure, responsive, and engaging websites that genuinely resonate with target audiences. Their potent blend of creativity and tech-savviness propels businesses to greater digital prominence.
Unparalleled SEO & CRO Services: Once a website launches, the EnlightWorks team amplifies its reach with top-tier SEO practices, ensuring a steady influx of desired traffic. But they don't stop there – using CRO strategies, they optimize this Seattle-sourced traffic, transforming visitors into leads or loyal clients.
Dedicated Management: In the bustling Seattle business environment, companies need to focus on their core operations. EnlightWorks shoulders the responsibility of website upkeep. From regular content updates to technical SEO, they handle it all, enabling businesses to zero in on their primary objectives.
Clients like Angela from FundaMental Change, Sarah from Freedom Makers, and Ron from Graham Garage Doors can't stop singing their praises. Whether it's the impressive traffic levels, superior design aesthetics, or the standout customer service, EnlightWorks consistently delivers.
In a city like Seattle, where SEO agencies are aplenty, EnlightWorks clearly distinguishes itself. With a commitment to excellence, an ear tuned to client needs, and a keen eye for innovation – this Seattle-based company is a cut above the rest.
Fannit: Champions of Strategic SEO in Seattle

Seattle – a bustling hub for tech and innovation – is home to a diverse array of businesses all vying for the spotlight. Yet, amidst this digital jungle, one name stands out: Fannit. This isn't just any marketing agency. Fannit resonates like a caring owner, diving deep into your business needs, from digital channels to team dynamics, technology, and vision.
They don't stop there:
Analyze & Review: Your business pace sets the rhythm, and Fannit syncs to it, ensuring regular check-ins and performance evaluations.
Measurable Results: With digital channels, every penny counts. Track, measure, and optimize your investments for tangible outcomes.
Fannit doesn't just work for your business – they partner with you. Armed with the right tools and expertise, they're your Seattle-based ally in SEO. Optimizing a website for search engines isn't just about ticking boxes. It's a strategic play, one that Fannit excels in. Crafting a digital highway to your business, they ensure traffic transforms into solid leads.
Imagine a scenario: You own a boutique cafe in the heart of Seattle. Your coffee is exceptional, but the digital footfall? Not so much. Enter Fannit. This Seattle SEO maestro dives into the essence of your brand, devises strategies tailor-made for your unique Seattle audience, and sets the stage for a digital transformation. From on-site optimization, backlinks, and content, to engaging in keyword themes – they ensure you're the talk of the digital town.
For businesses in Seattle, or those targeting the Seattle market, Fannit isn't just another SEO agency. They're the storytellers weaving your brand into the heart of the city. With them, you're not just another name; you become a Seattle legend.

When you think of Seattle, two things might come to mind: the iconic Space Needle and, for those in the know, Astash Web Design & Marketing. Nestled in the heart of Seattle, this digital agency has carved its niche in SEO, making it a sought-after name in the vibrant Seattle tech ecosystem.
What sets Astash apart in the bustling Seattle scene?
Tailored Web Design: With a keen eye for detail, Astash crafts websites that are both responsive and intuitively designed. They aren't just built—they're sculpted for the Seattle market.
Unparalleled SEO Mastery: Imagine boosting your web traffic by a staggering 300%. Astash makes that a reality, ensuring your brand consistently ranks in the top echelons of Google.
Memorable Branding: Beyond just logos, Astash ensures your brand resonates—translating your core message effectively to your target Seattle audience.
Effortless E-Commerce: Sleep easy knowing your online store is engineered to perfection, ready to showcase thousands of products and drive sales round the clock.
Digital Ad Expertise: Google Ads and PPC? Astash has it dialed in, positioning your offerings for mass discovery.
Social Media Savvy: Astash doesn't just stop at SEO. Their prowess extends to platforms like Facebook and Instagram, ensuring your business stands tall amidst billions.
As a premier agency in Seattle, Astash's commitment to quality, reliability, and results shines through. If you're on the hunt for an agency that truly understands the nuances of the Seattle market and SEO, Astash is your go-to destination. Dive in and let their expert hands sculpt your digital future.
All Seattle Web Design: Comprehensive SEO Solutions for Every Company

Nestled in the heart of the Pacific Northwest, All Seattle Web Design emerges as a beacon for small businesses. With a dedication that's as vast and unyielding as the Seattle skyline itself, this web design company brings a blend of creativity, efficiency, and precision to the digital table.
What sets them apart?
Genuine Seattle Roots: Grounded in Seattle culture, they resonate with local businesses, ensuring every project echoes the authentic Seattle spirit.
SEO Excellence: Crafting websites isn't their only forte. Imbibing strong SEO principles ensures your digital storefront doesn't just exist—it thrives.
Custom Mobile Responsiveness: As technology evolves, so does All Seattle Web Design. Every project they embark upon boasts of seamless mobile compatibility.
WordPress Mastery: Need control over your content? Their adeptness in WordPress ensures you get a dynamic website without compromising on style or functionality.
What's their story?
Imagine a company so steeped in Seattle tradition that the very essence of the city flows through its designs. All Seattle Web Design stands as a testament to the brilliance that happens when art meets technology. Serving numerous industries with unparalleled excellence, they've etched success stories for countless businesses—ranging from cafes to automotive shops, from non-profits to event venues. Their portfolio gleams with rave reviews, each one validating their commitment to quality.
Harness the power of SEO, delight in mobile-responsive designs, and take charge with WordPress. With All Seattle Web Design, your business isn't just online—it's on top. Discover the difference a true Seattle touch can make to your digital journey.
Blue Yarn Media: Weaving SEO Success in Seattle

Dive into the heart of Seattle and you'll discover Blue Yarn Media – a digital advertising powerhouse, capturing awards and accolades for stellar campaigns. Nestled among Seattle's iconic landmarks, this agency embodies the vibrant energy of the city.
Here's what sets them apart in the bustling SEO and digital scene of Seattle:
Expertise in B2B marketing strategies, catering to diverse sectors.
Mastery in local SEO, understanding Seattle's intricate business landscape.
Organic traffic optimization and local listing optimization expertise.
Established legacy since 2012, showcasing a rich portfolio peppered with industry giants like Matterport and Wonder Workshop.
Holistic approach, fusing digital marketing with online engagement and analytics.
Praise doesn't just flow from within the industry. Chris Bell, CMO of Matterport, highlights their strategic brilliance. While Daniel Gaines from Gaines & Gaines Law Firm underlines their knack for quality lead generation.
Blue Yarn Media tells success stories in digital marketing, where numbers sometimes eclipse narratives. Their digital threads weave brands into the very fabric of Seattle, optimizing visibility and enhancing engagements. Trust in their expertise to stitch your brand's story into Seattle's digital tapestry.
Conclusion
Diving into the "Top 12 Seattle SEO Companies" article was an exhilarating tour of Seattle's best in digital optimization. Seattle has truly become the epicenter of SEO mastery, boasting experts that know the ins and outs of the digital world. Every click, every user view, and every page's structure matter in today's competitive digital arena. Seattle SEO experts understand the nuances of algorithms, harnessing the power of the web to rank websites at the pinnacle of search results.
🔍 With an ever-evolving landscape, it's crucial to stay updated, and that's where Seattle SEO professionals shine. They live and breathe SEO, ensuring businesses in Washington state and nationally increase their online visibility.
Key Highlights:
Utilizing tools like Plerdy for comprehensive SEO & UX analysis.
Adapting strategies to the ever-changing SEO world for optimum results.
Focusing on elements like page speed, link structures, and correct metadata.
While many may write about SEO, the true art lies in its implementation. If you're aiming to stand out, considering tools like Plerdy can be the bridge to connecting your business to higher online ranks. Dive into the vast sea of SEO today – let Seattle's finest be your guiding light! 🌟🚀