Navigating the bustling digital highways of Los Angeles? You've stumbled upon the goldmine of SEO excellence. The City of Angels is no stranger to marketing prowess, and 2023 has seen an influx of top-tier SEO companies setting benchmarks. Here's what sets the cream of the crop apart in Los Angeles SEO:
Precision-tailored strategies that zero in on niche markets 🎯
Tech-savvy teams tapping into cutting-edge SEO tools 🛠️
A track record of consistent results, driving genuine traffic and conversions 📈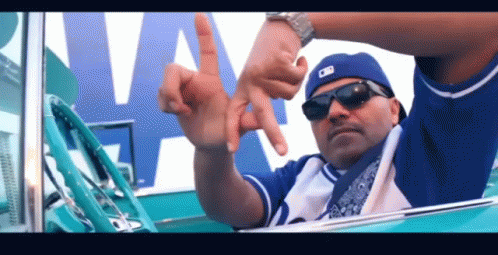 Among the best tools embraced by these elite companies is Plerdy – a titan in both SEO & UX optimization. Dive into the list, and witness the synthesis of SEO mastery and Los Angeles marketing finesse. Whether you're in the eco-friendly fashion sector or gourmet food delivery, there's a Los Angeles-based SEO whiz ready to supercharge your brand. So, gear up, delve deep, and unearth the best matches for your brand's unique narrative. Don't just take a backseat – ride the wave of SEO brilliance and amp up your marketing game with LA's best. 🚀🌟
The Benefits of Working with a Local Los Angeles SEO Company
Diving into the bustling market of Los Angeles means tapping into a vibrant hub of opportunities. But, to truly stand out, you need a tailored strategy – and that's where the strength of a local Los Angeles SEO company shines. Here's why:
Hyper-Local Insights: A Los Angeles-based SEO firm understands the heartbeat of the city. For instance, if a beach-themed marketing campaign is in the works, they'd know exactly when Venice Beach buzzes most.
Face-to-Face Interaction: Nothing beats in-person discussions. Being in Los Angeles, you can easily sync up with your SEO team, brainstorming fresh marketing angles over a coffee at The Grove or during a sunny walk at Griffith Park.
Quick Adjustments: SEO isn't static. With a Los Angeles agency by your side, you can pivot your marketing tactics based on real-time insights specific to the city's dynamic.
Cultural Nuances: Los Angeles is a melting pot of cultures. A local SEO expert can weave these nuances into marketing campaigns, making them resonate more deeply with diverse audiences.
In essence, when you entrust your business to a Los Angeles SEO specialist, you're not just getting generic marketing strategies; you're gaining a partner who truly gets the pulse and persona of LA, crafting strategies that resonate with its unique beat.
15 Best SEO Companies in Los Angeles
Discovering top-tier Los Angeles SEO firms can be difficult, but this list is a breath of fresh air for individuals seeking real marketing experience. With the digital landscape in constant flux, these standout Los Angeles agencies have demonstrated their mettle, ensuring clients shine brightly in the dense fog of online competition. The city of angels' SEO and marketing are as dynamic as the skyline, and this compilation showcases the best, setting standards.
UPQODE: Leading the SEO Revolution in Los Angeles

In the bustling landscape of Los Angeles marketing, UPQODE emerges as a beacon of excellence in digital services. Their forte? Crafting success stories by melding top-tier SEO strategies with custom web design. If you're hunting for a partner to amplify your brand in Los Angeles, here's why UPQODE stands out:
Comprehensive Suite: They offer everything digital, from SEO optimization and content writing to website maintenance and pay-per-click marketing.
Portfolio Prowess: UPQODE isn't just about promises. Their portfolio showcases success stories across diverse niches – from transportation like Moovit to artsy ventures like Sew Sketchy.
Client-Centric Approach: This agency pivots around client needs. Their mantra? Your website isn't just a business card – it's a profit-driving machine. UPQODE refines this machine for both memorability and profitability.
Transparent Operations: With UPQODE, there are no smoke and mirrors. They pride themselves on transparency, trust, and top-notch customer care. Their passion translates into online triumphs, bolstered by their robust team of web design mavens.
Global Footprint: Originating in 2014, UPQODE now boasts a presence in 17 cities, including, of course, the marketing hub – Los Angeles.
So, whether you're dipping your toes into the Los Angeles SEO waters or need a digital marketing overhaul, UPQODE is equipped to pave your path to success. They don't just design websites; they architect business milestones. With UPQODE, you're not just another client – you're a success story in the making.
GR0: Los Angeles' SEO Powerhouse in Digital Marketing

GR0 emerged on the digital scene as a beacon of hope in the vast Los Angeles SEO landscape. Rooted in the vibrant pulse of LA, this team transformed the way businesses connect with their audience through SEO. They've delved deep into the rhythms of the internet, understanding the very essence of the digital highway. By tapping into the unique vibe of Los Angeles, they masterfully blend the city's ethos with SEO strategies that resonate.
Key highlights of GR0:
Native understanding of Los Angeles's digital landscape.
Adept at crafting SEO solutions with an LA twist.
Meticulous in their approach, leaving no stone unturned.
Consistently elevating brands, setting them apart in the crowded digital space.
In a city where trends shift with the wind, GR0 remains steadfast. With every project they take on, they infuse a little Los Angeles magic, ensuring the essence of the city reflects in every SEO strategy. Fusing the dynamic spirit of LA with their SEO acumen, they've carved a niche that many aspire to emulate. Their tale is one of commitment, passion, and the drive to bring the best of Los Angeles to the forefront of the digital domain. This isn't just another SEO agency – it's a testament to what happens when you blend the heart of a city with unparalleled digital expertise.
Bliss Drive: Turning SEO Dreams into Reality in Los Angeles

Bliss Drive, in the center of Los Angeles, represents SEO and marketing excellence. Since 2007, this stalwart agency has etched its mark in the digital landscape. Recognized as the #1 rated SEO company on platforms like Yelp and Google, their reputation precedes them.
Here's what sets Bliss Drive apart in the saturated SEO and marketing scene of Los Angeles:
Boutique yet Robust: They strike the perfect balance, being sizable enough to handle comprehensive projects, yet maintaining the personalized touch of a boutique agency.
Conversion Kings: It's not just about driving traffic. Bliss Drive is laser-focused on amplifying leads and calls, ensuring you reap tangible rewards.
Transparent Operations: With 100% transparency, clients are always in the loop. Their proactive communication ensures no client is ever in the dark.
A Wealth of Experience: Guiding businesses to the zenith of rankings for over a decade, their seasoned approach speaks volumes.
Assured Satisfaction: Bliss Drive's confidence in their services shines through their 30-day risk-free client satisfaction guarantee.
Bliss Drive's suite of SEO services caters to diverse platforms like Magento, WordPress, and Shopify. Each solution, whether eCommerce SEO or Enterprise SEO, is carefully designed to maximize visibility for Los Angeles and beyond clients.
But it's not just about rankings and traffic. It's about forging meaningful connections, creating narratives, and propelling brands into the heart and minds of consumers. In the bustling world of Los Angeles marketing, Bliss Drive is your steadfast partner, steering you to digital dominance.
LawRank: Legal SEO Marketing Excellence in Los Angeles

Every Los Angeles attorney wants a strategic edge in the digital world. LawRank is a law firm-specific SEO and marketing powerhouse. Their pedigree in driving tangible results speaks volumes — with law firms witnessing a staggering 384% spike in first-time calls and a 603% surge in website traffic within a year.
Why LawRank excels in LA marketing:
Stellar Results: Success stories such as Attorney Brian White experiencing 1,132% more first-time calls post a website revamp and strategic SEO implementation.
Tailored Approach: Every law firm's SEO project with LawRank is unique, ensuring bespoke strategies that suit each client's specific needs.
Unmatched Expertise: From top-notch content crafted by legal professionals to local SEO strategies that amplify visibility, LawRank covers all bases.
Commitment to Excellence: They've cemented their reputation with five-star reviews across platforms and a legacy rooted in law and marketing.
Suffice to say, LawRank dominates the Los Angeles marketing and SEO niche for law firms. Their family-owned ethos means they genuinely care, aiming to rewrite the narrative of how law firms perceive their marketing agencies. Plus, their dedication to transparency ensures clients remain in the loop, fully understanding the magic behind their rising online prominence.
For any attorney in Los Angeles keen on leveling up their online visibility, diving into a partnership with LawRank seems less of a choice and more of a strategic imperative. With LawRank, the promise is clear: top-tier SEO and marketing that delivers.
LAD Solutions: Los Angeles' Gem for Comprehensive SEO Marketing

In the ctnter of Los Angeles, where dreams take digital form, LAD Solutions emerges as a frontrunner in the SEO industry. Born amidst the hustle and bustle of LA, the team at LAD Solutions has been weaving digital narratives, transforming brands into LA landmarks through their tailored SEO strategies. With a laser focus on the unique dynamics of Los Angeles, they've seamlessly bridged the gap between businesses and their target audience.
Distinguishing Features of LAD Solutions:
Immersed in Los Angeles culture, understanding its digital undertones.
SEO techniques uniquely tailored to resonate with the LA audience.
An impeccable track record of brands shining in the LA digital skyline.
Commitment to authenticity – every strategy rooted deeply in Los Angeles essence.
Navigating the intricate alleyways of Los Angeles digital marketing, LAD Solutions stands out, not just as an agency, but as storytellers. They breathe life into brands, capturing the spirit of Los Angeles and wrapping it in SEO brilliance. Their journey is an inspiring chronicle of dedication, artistry, and a relentless pursuit of digital excellence. When you come across a brand online that feels like a sun-soaked Los Angeles afternoon, chances are, LAD Solutions is the maestro behind the scenes. In a landscape teeming with digital contenders, they've etched their legacy, one Los Angeles SEO success story at a time.
Website Depot Inc.: Crafting SEO Success Stories in Los Angeles

In the heart of Silver Lake, Los Angeles, Website Depot Inc. has crafted its legacy in the digital realm over the past 12 years. As a dynamic hub for SEO and marketing expertise, they've consistently showcased an unparalleled commitment to delivering results. Their mission? Amplifying brands in the saturated digital marketplace, ensuring they stand out through compelling marketing strategies and top-tier SEO tactics.
What sets Website Depot Inc. apart?
Consistent Recognition: Their prowess isn't just acclaimed by their satisfied clients but also echoed through features in renowned digital marketing platforms.
Holistic Digital Marketing: Whether it's leveraging the engaging power of TikTok marketing or navigating the intricacies of SEO in Los Angeles, they're at the forefront of modern strategies.
Unique Collaborations: With partnerships spanning giants like Microsoft, Codecanyon, and Amazon, they're undoubtedly entrenched in the industry's best.
Pinnacle of SEO: Grounded in Los Angeles, their SEO strategies don't just fuel visibility; they ignite brands, fostering connections and driving conversions.
Crafting Digital Journeys: They don't just design websites; they curate digital experiences, seamlessly integrating marketing and SEO to create holistic online platforms.
When you think of transformative SEO and marketing, think of Website Depot Inc. – the pulse of Los Angeles' digital heartbeat, the epitome of digital evolution, and the gold standard in creating meaningful online footprints.

Los Angeles pulses with a vibrant digital heartbeat – and at its core? aStash Web Design & Marketing. In the sprawling cityscape of Los Angeles, this agency stands out – not just as another marketing firm, but as a cornerstone in the union of design, SEO, and marketing.
Dive into what they offer:
Web Design & Development: Tailored websites that respond seamlessly, merging aesthetics with function.
SEO Mastery: Imagine ramping up web traffic by over 300%. They leverage SEO to secure top spots on Google, making Los Angeles businesses shine brighter.
Branding Brilliance: Crafting memorable brands that resonate – logos, visuals, narratives – aStash has the knack for it.
Ecommerce Prowess: Sleep with ease as your online store, infused with the latest tech, caters to thousands.
PPC & Google Ads: Amplify sales and brand recall, ensuring Los Angeles folks discover what you offer.
Social Media Marketing: In the vast realms of Facebook and Instagram, they place businesses center stage.
And it's not just talk. Check out those gleaming 5-star ratings across Google, Upcity, and Clutch. The promises are backed by attributes – quality, reliability, reputation, approach, and unparalleled value.
In the Los Angeles SEO and marketing scene, aStash isn't just another name. They are the synthesis of quality web design and potent marketing strategies, turning clicks into conversions. Dive in and let Los Angeles see what you're all about.
Canesta: Setting SEO Benchmarks in Los Angeles Marketing

One name stands out at the intersection of SEO and marketing in Los Angeles: Canesta. This full-service digital marketing agency has crafted its reputation by shaping human-based experiences, forging memorable connections between brands and their audiences.
At Canesta, the methodology is straightforward:
Find It: Dive deep into research, untangle the complexities, and pave a defined plan to steer businesses towards their zenith.
Refine It: With an unerring touch, they fine-tune user experiences, ensuring brands resonate with potential customers, reinforcing their digital footprint.
Boost It: Beyond mere visibility, Canesta amplifies brand narratives, converting mere onlookers into loyal customers and monitoring this transition meticulously.
The Canesta portfolio shows that they're not your typical Los Angeles marketing agency. Their canvas of success stories showcases their dexterity in overcoming challenges and infusing value for their clientele.
Their expertise doesn't stop there. Canesta partners with laudable platforms like Shopify, BigCommerce, WooCommerce, and Magento. Each collaboration is laser-focused on optimizing e-commerce management, enhancing growth trajectories in the digital domain.
Above all, Canesta's SEO endeavors transcend the ordinary. Beyond clicks, they target conversions. Their strategies are holistic, encompassing rigorous keyword research, conversion rate optimization, robust link building, and content strategy tailored for the ever-evolving digital audience. All these while keeping a vigilant eye on analytics, ensuring clients not only thrive but dominate in their niches. In the vast expanse of SEO, Los Angeles, and marketing, Canesta stands as a paragon of excellence.
Brenton Way: Charting the SEO Course in Los Angeles Marketing

In the bustling city of Los Angeles, Brenton Way stands as a hallmark of digital marketing expertise. Specializing in a myriad of services from SEO to branding, this agency propels brands into the spotlight, enabling them to thrive in a competitive digital landscape. The evidence is in their accomplishments:
Foreseeing a whopping 8X ROAS for FOREO in just half a year.
Amplifying the digital voice of Holy Roly Ice Cream, resulting in over 3 million social impressions.
Engineering a seismic 330% SEO boost for Tepe USA in under a year.
What sets Brenton Way apart? It's their holistic marketing approach. They don't just focus on one avenue. Instead, they offer an integrated strategy, ensuring every marketing channel is tapped into and optimized. From the conception of a creative idea to its execution, their team ensures brands experience true marketing potential.
For brands craving clarity, Brenton Way's proprietary IcarusX dashboard is a goldmine. This digital tool provides transparency, offering an unobscured view of marketing analytics, painting a comprehensive picture of a brand's growth across all channels.
But it's not just about numbers. At the heart of Brenton Way is a commitment to storytelling. Whether it's through paid media, social campaigns, or email marketing, they craft narratives that resonate, building connections that last.
Brenton Way is Los Angeles' future peace of mind growth agency, where marketing matters.
Surge Marketing: The Los Angeles SEO Wave of 2023

Surge Marketing, nestled in the heart of Los Angeles, is the emblem of premiere SEO expertise. In the bustling hub of Los Angeles, countless businesses embark on their digital journey, but not all enjoy a smooth sail in the vast sea of online marketing. That's where Surge Marketing steps in, steering brands with precision and prowess.
Why Surge Marketing stands out in Los Angeles:
SEO Excellence: They don't just offer SEO; they master it. From technical SEO tweaks to crafting compelling content, they ensure your brand resonates with both search engines and your audience.
Unwavering Commitment: Surge keeps its promises in unpredictable Los Angeles marketing. Their 30-day SEO sprints are a testament to their commitment to timely delivery.
Diverse Portfolio: Their clientele spans from startup snack brands like Gimme Snacks to big names such as Martha Stewart. Every brand, regardless of its size, receives the Surge magic touch.
By choosing Surge, you're not just opting for another marketing agency; you're aligning with a partner that's synonymous with success in the Los Angeles SEO space. They've not only revamped the traditional Los Angeles marketing approach but have also redefined the benchmarks for SEO deliverables. With them by your side, witness your business thrive in the Los Angeles market, driving unparalleled results and setting unprecedented milestones. Dive into a partnership with Surge Marketing – the true embodiment of Los Angeles SEO mastery.
Falcon Marketing: Soaring Heights in Los Angeles SEO Strategies

In the heart of Los Angeles, Falcon Marketing shines as a beacon of innovation in the vast landscape of marketing. From captivating web designs tailored for every device to robust app development catering to diverse business solutions – they've firmly anchored their place in the digital arena. What sets them apart?
Tailored Web Design: Ensuring your virtual storefront radiates professionalism and functionality across tablets, smartphones, and beyond.
App Mastery: Whether it's for banking or delivery, they masterfully craft apps for both Android and iPhone.
Branding Brilliance: Beyond just logo design – they sculpt an entire brand identity, making businesses memorable.
SEO & Online Marketing: While many boast of their SEO skills, Falcon Marketing goes the extra mile, aiming to etch your business's name in households everywhere.
With an impressive track record of over 1,700 websites since 2012 and 100k+ keywords catapulted to top rankings, it's clear they're not just any Los Angeles marketing firm. Their approach? They see challenges as chances to refine, enhance, and deliver polished outcomes. Falcon Marketing combines a decade's experience, a team of 100+ in-house experts, and an undying commitment to client satisfaction. Their portfolio – a testament to their prowess – showcases their ability to meet and exceed varied client expectations. Falcon Marketing shines in Los Angeles marketing and SEO.
Vizion Interactive: Envisioning SEO Success in Los Angeles

In the heart of Los Angeles – a bustling hub of innovation – lies Vizion Interactive. Renowned as a leading digital marketing agency, Vizion stands out with its unique blend of expertise in SEO, data-driven marketing, and an unparalleled commitment to client satisfaction. Their motto? Drive results while making the digital journey enjoyable.
Vizion Interactive's arsenal includes:
Expertise in SEO: Tailoring strategies to ensure businesses rank at the top.
Mastery in Paid Media: Optimizing PPC campaigns to get the right message across.
Dedication to Local Listing Management: Ensuring businesses are visible where it matters.
From Los Angeles to Dallas, Vizion Interactive has solidified its reputation by not just offering services but crafting personalized experiences. Behind their success is a team of passionate professionals – their Happiness Coordinator stands testament to their core belief that marketing should not only be effective but also enjoyable.
Marketing is as dynamic as Los Angeles' skyline, where Vizion Interactive thrives. Their story isn't just about top-notch SEO or marketing prowess. It's about a team in Los Angeles, dedicated to understanding businesses, adapting to trends, and crafting strategies that resonate. For those aiming to make a mark in the digital space, Vizion Interactive is the partner they've been waiting for.

Nestled in the vibrant heart of Los Angeles, Small Biz Web Design Studio doesn't just design websites – they craft digital masterpieces. Specializing in offering top-notch web design and web development solutions, particularly for medium to small businesses, they've carved out a niche that's hard to match.
Features of Small Biz Web Design Studio:
Stellar SEO Services: Guaranteeing improved visibility on search engines, ensuring your brand reaches its intended audience.
Web Development: Expertise in platforms like WordPress, focusing on responsive design, and employing the best in PHP web development.
Marketing Brilliance: With strategies tailored for Los Angeles's diverse market, they guarantee brand engagement and growth.
At the heart of this Los Angeles-based studio is a team of dedicated professionals – from brilliant WordPress designers, adept PHP developers, to SEO analysts who ensure your brand doesn't just exist but thrives online. They prioritize mobile-responsive design and development, recognizing the shift towards mobile browsing, and ensuring their clients stay relevant.
Customization is key for them. They understand the uniqueness of each business, especially in a city as dynamic as Los Angeles. So, whether you're a startup in need of an interactive website, or an established enterprise looking to revamp your digital strategy with SEO and marketing, Small Biz Web Design Studio stands ready to transform your online vision into a compelling digital reality.
Hennessey Digital: Crafting Digital SEO Legacies in Los Angeles

In the bustling heart of Los Angeles, a digital marketing agency rises above the rest – Hennessey Digital. Unearthing the potential of businesses since 2001, their expertise in SEO and marketing strategies has businesses taking the express lane to market domination. When the digital sphere is filled with clutter and buzzwords, Hennessey Digital stands out with genuine value.
They've graced the pages of esteemed publications from the New York Times to Fast Company.
A success story? Just glance at their transformational impact: skyrocketing annual organic traffic, bolstering ranking keywords, and amplifying organic site value.
Their commitment? Transparent, no B.S, and results-driven. With Hennessey, you're not just another client; you're a partner.
Dive deep into Hennessey's services, and you'll find:
SEO Mastery: Achieve top-tier Google rankings and see your business flourish.
Stellar Web Development: Delivering fast, user-friendly websites primed for growth.
Innovative Web Design: Convert visitors with contemporary and engaging designs.
Expert PPC Advertising: Harness strategic ads that balance creativity with data.
Conversion Optimization: Convert traffic efficiently, backed by meticulous testing.
From law firms to national brands, businesses in Los Angeles and beyond have transformed with Hennessey's top-notch marketing solutions. Whether it's the impeccable feedback from satisfied clients or their transparent approach to contracts, Hennessey Digital embodies the future of SEO and marketing. With over 100 dedicated experts, consider your business growth set on an unstoppable trajectory.
405 Ads: Driving SEO Success on the Los Angeles Marketing Highway

Explore 405 Ads, a top Los Angeles web marketing firm. Renowned for crafting bespoke marketing strategies, this agency seamlessly integrates SEO and marketing tactics to help businesses thrive.
Why 405 Ads? Here's what sets them apart:
Top-Notch SEO Expertise: From on-site audits to intricate off-site strategies, their Los Angeles SEO specialists work tirelessly to boost your site's authority and visibility.
Customized Marketing Approach: Understanding that each business has its unique fingerprint, 405 Ads delves deep into industry nuances, ensuring that marketing campaigns resonate with targeted audiences.
Collaborative Spirit: Far from a one-size-fits-all mindset, 405 Ads partners with enterprises ranging from startups to S&P 500 giants, ensuring that every strategy is tailored to individual goals and scales.
Commitment to Growth: Success in online marketing doesn't happen overnight. 405 Ads emphasizes the importance of a phased approach – steadily building upon successes and adapting to the evolving digital landscape.
With a legacy built over 15 years, 405 Ads has cemented its position as a leading force in the Los Angeles marketing ecosystem. By marrying SEO expertise with cutting-edge marketing techniques, they not only help businesses navigate the digital space but also pave the path for sustained growth. Partner with 405 Ads, and let your business narrative unfold, one successful campaign at a time.
Conclusion
In the heart of sunny Los Angeles, the SEO and marketing scene has never been hotter, and these top-tier providers have truly set the bar high. In a city bursting with innovation, they've carved out their niche, showing not only their expertise but also their dedication to clients from diverse industries. It's no small feat to stand out in such a competitive environment, but these companies have made their mark and set themselves apart. From the bustling streets of Hollywood to the tech hubs of Silicon Valley, California's SEO geniuses have realized the importance of thorough digital strategies. Highly-rated and reputable, they communicate effectively, evaluate the latest trends, and specialize in delivering real results. For businesses looking to increase their online footprint, these notable providers are a go-to. 🌴🚀🔍 Now, for those keen on diving deeper into their website's performance, consider utilizing the Plerdy tool. It's an ace up your sleeve for comprehensive SEO & UX analysis. Make sure to get the most of your online efforts and allow Plerdy to provide the insights you need. Your next digital breakthrough might just be a click away!