Dive straight into the vibrant digital landscape of Pakistan. Renowned for its burgeoning market, the country boasts a slew of top-tier SEO companies, eagerly gearing up to boost online brands. When it comes to maximizing website visibility and enhancing traffic, these firms stand out:
Tech Valley's expertise in the e-commerce niche.
Islamabad-based Byte Innovations' forte in the hospitality industry.
Karachi's Digital Powerhouse, an ace in local search optimization.
Yet, amidst this fierce competition, how do you pick the right fit? We've rolled up our sleeves and dug deep into the trenches to curate a stellar list of the top 10 SEO firms in Pakistan. 🚀🔍💼 With each company offering unique strategies tailored to different business sectors, you're set to find your perfect match. And while you're at it, don't sidestep Plerdy – an exceptional tool designed to streamline both SEO and UX processes. Dive in, and discover the potential that lies within Pakistan's SEO spectrum! 🌟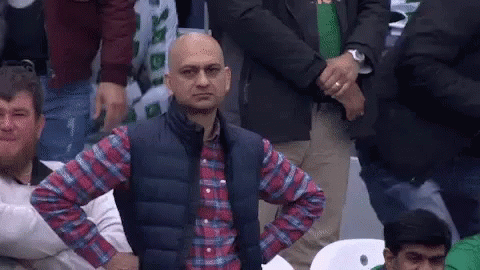 Why SEO is Crucial for Your Business
In the digital age, SEO (Search Engine Optimization) serves as the backbone for business visibility and customer engagement. Operating in a market as competitive as Pakistan's, you can't afford to let your website languish in the depths of search engine results. Here's why SEO is more than just a buzzword—it's your lifeline to business success.
Suppose you operate an e-commerce platform in Pakistan. You may have the best products in your industry, but without proper SEO strategies, you're akin to a hidden gem—precious but undiscovered. Now, let's say you're in the hospitality sector, running boutique hotels or resorts. Superior SEO practices can help you outrank competitors, bringing your establishment to the forefront when potential travelers are planning their next escape.
So, whether you're a startup seeking to make a name for yourself in the tech industry or a service provider in healthcare, finance, or education—SEO propels your brand into the limelight. Simply put, ignoring SEO is like leaving money on the table. Prioritize this indispensable tactic to ensure your enterprise thrives in the fiercely competitive landscape of Pakistan's digital marketplace.
Factors to Consider When Choosing an SEO Company in Pakistan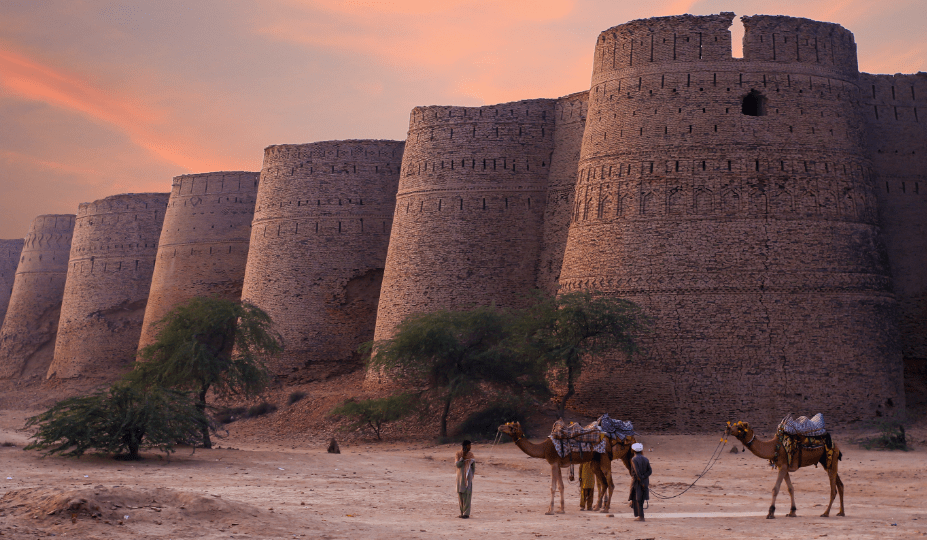 Selecting the right SEO company in Pakistan is like navigating a maze—you need to sidestep pitfalls while focusing on the prize: remarkable search engine rankings. Let's dive straight into the crux of what factors should guide your choice.
Industry Expertise: Specialization matters. If you're in healthcare, you don't want to hire a company that's only worked with food blogs.
Case Studies and Past Success: Credibility isn't just a badge; it's earned through demonstrable results. Examine their portfolio to gauge their ability to deliver.
Client Reviews: Third-party platforms offer impartial opinions. Use these to weigh the reputation of the SEO company.
Budget Compatibility: SEO isn't a one-time expense but an investment. Align your financials with the SEO company's pricing models to avoid unwanted surprises.
Consider an example: You run a textile export business in Pakistan. You need an SEO company that not only understands the global marketplace but also comprehends the intricacies of your specific industry—right down to the keyword level, like "organic cotton exports" or "artisan textiles from Pakistan."
Or perhaps you're a law firm. The legal jargon and compliance issues alone warrant an SEO company well-versed in legalese, capable of engaging potential clients without breaking any regulations.
On the flip side, a restaurant or a fashion brand would demand a completely different SEO skill set—more visual, deeply rooted in social signals, and reliant on consumer reviews.
Bottom line: Customization is king. Avoid one-size-fits-all solutions like the plague. Your business isn't generic; your SEO strategy shouldn't be either. Nail down a SEO company that serves as an extension of your brand, amplifying your unique selling points across the vast digital landscape of Pakistan. Choose wisely; the future of your online visibility depends on it.
List of 10 Top SEO Companies In Pakistan
Navigating the dynamic digital waters of Pakistan, one can't help but be impressed by the sheer talent in the SEO sphere. Featuring a selection of highly reputable entities, the compilation of the "Top 10 SEO Companies in Pakistan" serves as a valuable resource for individuals seeking to achieve optimal results in the realm of online branding. Indeed, with the right company by your side, you're not just playing in the big leagues—you're setting the pace.

In the digital battleground for visibility and customer acquisition, AAM Consultants emerges as a powerhouse for comprehensive digital solutions. With its roots in Pakistan, this full-spectrum SEO company stretches its expertise beyond borders, offering a plethora of services that amplify brands in the digital domain.
Here's What AAM Consultants Brings to the Table:
Exceptional SEO Services: From comprehensive SEO analysis to intricate off-page SEO, they've got every base covered. Imagine running a boutique eCommerce platform; you'll get services tailored to lift your specific products above the search engine noise.
Web Development Mastery: Aimed at propelling your online operations, whether it's a nifty blog or a complex eCommerce website.
Content Writing Excellence: SEO-friendly content isn't just a buzzword here. It's a finely-crafted strategy, be it for a tech blog or a food delivery service.
Graphic Design & Digital Marketing: This combo crafts visual narratives that captivate while utilizing digital channels to turn audiences into customers.
For instance, let's say you operate a tourism venture in Pakistan's northern areas. AAM Consultants would not just uplift your website but transform it into a compelling narrative, complete with visually-stunning graphics and SEO-optimized content that resonates with potential tourists, both local and international.
Then comes the digital marketing. With a focus on action over words, SEO companies in Pakistan AAM Consultants employs a data-driven approach to push your brand onto platforms frequented by your target demographics. Whether it's strategic Google Ads or a meticulously managed social media campaign, they orchestrate every move to hit those KPIs hard.
Don't just take it at face value. Numerous businesses, from different sectors, vouch for the tangible results delivered by AAM Consultants. With transparent pricing and strategies laid out in black and white, there's a level of trust and reliability that's often missing in today's digital landscape.
In a nutshell, AAM Consultants doesn't just claim excellence—it delivers, making it a force to be reckoned with in the realm of SEO and digital marketing in Pakistan.

Bitlinks Tech, a multifaceted digital marketing company rooted in Pakistan, pushes the envelope in web solutions and online visibility. From SEO to graphic design, their portfolio showcases a cornucopia of services that empower businesses in a crowded marketplace.
Here's What Sets Bitlinks Tech Apart:
Diverse Web Solutions: Whether it's a high-traffic e-commerce platform or a streamlined portfolio website, their custom-built sites captivate and convert.
Digital Marketing Maestro: Their prowess extends beyond SEO into search engine marketing, social media campaigns, and strategic Google Ads management.
Graphic Design Wizards: From brand identity to user interface design, Bitlinks Tech crafts visual experiences that resonate.
App Development Pioneers: With a knack for engineering intuitive apps, they elevate the user experience while hitting your business targets.
Let's delve into a scenario. Imagine you're launching an educational tech startup in Pakistan, aiming to disrupt the traditional learning systems. Bitlinks Tech would jump in, sculpting a high-performance website to be the cornerstone of your digital presence. They'd incorporate dynamic UI design to ensure user engagement and brand retention.
They wouldn't stop there. Their seasoned team of content creators would populate your site with SEO-optimized educational content, strategically designed to appeal to your target audience: parents, teachers, and students. Their digital marketing unit would kickstart a targeted SEO campaign to move your site up the ranks, making it the go-to platform for educational resources in the Pakistan market.
Pakistan SEO company Bitlinks Tech's website maintenance service ensures your digital platform remains an unshakable fortress, continually optimized and safeguarded for uninterrupted user interaction. When it comes to instant traffic, their Pay-Per-Click campaigns are tactically structured to maximize your online visibility and drive tangible results.
In a nutshell, Bitlinks Tech doesn't just claim to offer world-class digital services; it consistently delivers on that promise. With an impressive tally of satisfied clients and completed projects, they've made a concrete imprint on Pakistan's digital landscape. This SEO company's intrinsic understanding of the digital domain makes it a standout choice for anyone eager to turbocharge their online presence.

Icreativez Technologies, a multi-award-winning Pakistani IT outsourcing firm, drives digital solution innovation. This organization builds your online success with site design and SEO services.
Here's the Blueprint to Their Expertise:
Holistic Web Design: Crafting web architectures that are not just visually stunning but also functional and SEO-friendly.
Cutting-Edge Software Development: From enterprise-level software to user-friendly mobile applications, they shape digital realities.
Ecommerce Maestro: Tailoring e-commerce platforms that boost user engagement and ramp up sales.
SEO Titans: Elevating your online visibility through targeted SEO strategies that blend technical and content-related elements for top search engine rankings.
Quality Assurance: They deploy meticulous testing protocols to ensure each digital asset performs flawlessly.
Picture this: You're a startup in Pakistan, hungry to mark your digital footprint. Icreativez Technologies comes onboard and immediately gets down to business. Their team conducts an exhaustive audit of your market landscape and competitor strategies. Based on these insights, they carve out a website that becomes your brand's digital citadel—easily navigable, high on user experience, and studded with actionable content.
But a great website is just the starting line. They ignite your visibility with a potent SEO strategy. Through intricate keyword research, on-page optimizations, and authoritative backlinking, they make your business stand out, not just in Pakistan but on the global stage. Their software development team then brews custom solutions that streamline your business operations, making them efficient and cost-effective.
When it comes to E-commerce, their templates and carts are not just clean and interactive but also geared for conversions. With add-ons like SEO metadata and secure payment gateways, they ensure that your online store doesn't just attract traffic but also converts visits into transactions.
In essence, SEO companies in Pakistan Icreativez Technologies has the ingenuity and the technical dexterity to propel your brand into digital prominence. Their solutions are far from generic; they're bespoke blueprints for your success, drawn from a deep understanding of the tech landscape and consumer behavior. With an impressive roster of satisfied clients, this SEO company solidifies its standing as a frontrunner in Pakistan's IT Outsourcing ecosystem.

Icreativez Technologies, a multi-award-winning IT Outsourcing company in Pakistan, serves as a catalyst for innovation in the realm of digital solutions. Commanding an arsenal of services ranging from web design to specialized SEO, this SEO company lays the golden bricks for your online success.
Pakistan SEO company Boundless Technologies, headquartered in Karachi, has etched its name in digital stone as a versatile and robust solution provider. As an established IT company in Pakistan since 2002, they offer an extensive range of services—from elegant website designs to meticulous SEO strategies—that fuel business growth.
Cornerstones of Boundless Technologies:
Logo Design: Crafting visual anchors that capture your brand's essence.
Brand Identity: Aligning aesthetics and core values to create compelling narratives.
Web Design and Hosting: Seamlessly merging aesthetics and functionality, all backed by robust servers.
Digital Marketing: Tailoring online strategies to increase both reach and impact.
Mobile Applications: Translating the brand experience to the small screen with finesse.
SEO: Elevating online visibility through precision-targeted strategies.
Consider this scenario: You're a Pakistani startup, hungry to establish a digital foothold. Boundless Technologies sweeps in and offers a multi-pronged approach. The company initiates its marketing efforts by employing a visually appealing logo and maintaining a cohesive brand identity in order to effectively connect with the intended demographic. To capture online visitors, their skilled web designers architect a user-friendly, SEO-optimized website that doubles as a sales funnel. They even host your website on secure, reliable servers, minimizing any chance of downtime.
But their work doesn't stop there. The digital marketing team at Boundless Technologies crafts compelling online campaigns to pull in relevant traffic. All the while, their SEO experts diligently work behind the scenes, ensuring that your website scales search engine rankings. These strategies are particularly tailored to your niche, business size, and objectives. No cookie-cutter solutions here; Boundless Technologies thrives on customization.
The cherry on top? Their suite of awards and accolades, including Consumer Choice Awards and Brand of the Year honors, attests to their mastery in the digital arena. Their multifaceted expertise, long list of satisfied clients, and remarkable portfolio make Boundless Technologies a standout IT company in Pakistan, fully capable of transforming your digital aspirations into tangible successes.

In the bustling digital sphere of Pakistan, Systechlogic stands out as a comprehensive solutions architect. With a laser focus on digital transformation, this SEO company seamlessly blends software development with results-driven digital marketing to push businesses past their growth milestones.
Here's Why Businesses Trust Systechlogic:
Custom Software Development**: They craft bespoke software that simplifies complexities and gears your operations for growth.
Web Design & Development: From WordPress to Python, their expertise spans multiple platforms, offering immersive web experiences to serve a diverse clientele.
Mobile App Development: Their apps don't just exist—they engage, offering users a fully integrated mobile experience.
Digital Marketing & Branding: Whether a startup or an established business, their digital strategies give companies the edge they need.
Database Management: They ensure secure, optimized databases that are ever-ready to meet real-time business needs.
Business Intelligence & Analytics: Through big data, they provide insights that help businesses strategize for future growth.
Picture this: Your business faces operational hurdles and needs to ramp up its digital footprint. Enter Systechlogic. They sit you down for a comprehensive business assessment—the first phase of their proven 5-step SEO process. What follows is a tailor-made strategy that puts your business under the spotlight, right where it belongs. They tackle everything from on-page to off-page and technical SEO with a kind of mastery that only comes from experience.
The SEO company doesn't just provide a service; they build partnerships. Just ask their diverse clientele, from real estate moguls to logistics managers, who vouch for the functionality and experience that SEO companies in Pakistan Systechlogic's solutions offer. The accolades keep coming—successful complaint management portals, robust tracking systems, and web designs that become a virtual experience for users.
In a nutshell, Systechlogic embodies innovation and business acumen, making it not just a service provider but a technological ally in your business journey. Trust them to unlock your success in the ever-evolving digital landscape.
Pakistan SEO Company: VirrgoTech
In the competitive digital landscape of Pakistan, VirrgoTech stands as a stalwart, propelling brands to the vanguard of innovation. The SEO company dives deep into a brand's core needs, crafting strategies that break through the clutter and establish genuine connections with audiences.
Core Services at a Glance:
Branding Strategy: Crafting digital-ready brands that resonate deeply with audiences—right from logo creation to visual identity and brand collateral.
Design & Development: Building visually striking, high-performance websites and apps that are both responsive and effective.
Digital Marketing: Deploying campaigns that drive results, focusing on a broad spectrum from SEO to SEM, all executed with finesse.
Copywriting: Creating high-impact, targeted content that aligns perfectly with brand ethos and marketing goals.
At VirrgoTech, they don't chase profits; they chase excellence. Their client-centric approach has enabled rapid business growth, keeping them committed to exploring innovative avenues for customer success. They wield data as a critical tool, leveraging it to adapt and align brands with market trends and customer preferences. This digital-first mindset makes them a strategic ally, shifting your brand trajectory for maximum success.
Here's the kicker—VirrgoTech excels at SEO with a unique flair. By harmonizing technical expertise, market understanding, and agile execution, they not only aim for the Google first page but also aim to keep you there. Their collaborative teams of SEO gurus, developers, and marketers work in unison, offering holistic plans designed for long-lasting impact. The end result? Increased traffic, augmented revenue, and a brand that not just survives, but thrives.
In essence, Pakistan SEO company VirrgoTech takes your brand from being just another name in the market to a memorable experience, driving digital transformation in the most impactful way. With them by your side, you won't just keep pace with your competitors; you'll set the pace for them.

In the bustling digital ecosystem of Pakistan, Nova & More emerges as a high-caliber White Label Digital Marketing Agency committed to elevating your brand. With a blend of expertise in SEO, PPC, and Web Development, this SEO company goes the extra mile to expand your customer base—silently working behind the scenes but letting your brand take all the credit.
Core Competencies at Nova & More:
White Label SEO: Mastering the art of organic ranking, their SEO strategies are tailored for your digital goals, ensuring maximum conversions.
PPC Management: Translating ad spend into ROI, they meticulously craft PPC campaigns that double your traffic and boost your bottom line.
Web Development: Offering responsive, user-friendly websites that don't just meet user needs but convert them into loyal customers.
Design and Social Media Optimization: From visually stunning brochures to optimized social media campaigns, they deliver compelling designs and strategies that solidify your brand's footprint.
The ethos that sets them apart: a relentless focus on results, transparent reporting, and ethical fairness. Whether it's about achieving your business goals or establishing a long-lasting relationship, Nova & More embraces a dedicated approach that has garnered a portfolio of satisfied clients and industry accolades.
The agency prides itself on experience and effectiveness, having delivered sterling outcomes for diverse businesses. When it comes to SEO, they strike an ideal balance between On-Page, Off-Page, and Technical SEO, constructing a robust architecture that Google loves.
With SEO companies in Pakistan Nova & More, you're not just getting a service provider; you're securing a strategic partner. One that understands the nitty-gritty of the industry, navigates the complexities, and unveils opportunities for you to lead. By aligning your brand with Nova & More, you're positioning yourself for not just digital visibility but lasting success.
Pakistan SEO Company: Navicosoft

Navigating the competitive landscape of digital marketing in Pakistan, Navicosoft emerges as a multi-faceted web hosting and SEO company. Offering a buffet of services—from versatile hosting packages to robust digital marketing strategies—Navicosoft doesn't just host your website; it engineers your digital footprint.
Service Spectrum at Navicosoft:
Web Hosting: From shared environments to dedicated servers, Navicosoft crafts flexible, scalable hosting plans equipped with DDoS protection and improved cPanel.
Digital Marketing: Not just an add-on but a core competency. Be it SEO or Google Ads, they wield these tools to amplify your brand's voice online.
Web Development and Design: Tailored sites that aren't just visually compelling but conversion-optimized.
Social Media Marketing: Strategies that go beyond posting updates; they dig deep to analyze metrics and fine-tune campaigns for maximal engagement.
Their credentials as a Google Partner Agency exemplify their mastery in SEO and Ads management, a testament to the $400 million Ad-spend they've deftly managed thus far. Their result-oriented SEO service packages are designed to fit different needs, whether you're a small business or a burgeoning enterprise.
What's unique about Navicosoft? They ground their services in meticulous planning and data-driven strategies. This SEO company takes the time to understand your business, from web design and server management to the keywords that will catapult your site to the top of search engine rankings.
Choose Pakistan SEO company Navicosoft and you're not just opting for a service—you're partnering with a digital architect committed to constructing a potent, sustainable online identity for your brand. In essence, Navicosoft stands as a sterling blend of technology and marketing acumen, creating a synergy that positions your brand for digital triumph.

Nestled in the bustling digital landscape of Pakistan, Media Feathers LLC serves as a linchpin in the SEO and digital marketing sector. This firm holds the baton high when it comes to harmonizing creativity with performance, leaving an indelible mark on their clients' digital narratives.
What Makes Them Tick:
Website and E-commerce Development: They masterfully sculpt online platforms that mesh aesthetic prowess with high-functionality, turning your digital space into a conversion hub.
SEO Powerhouse: Media Feathers LLC doesn't merely tinker with keywords; they strategize, execute, and refine their techniques to propel your brand's online visibility.
Mobile and Web Application Development: From the initial draft to the final launch, their mobile and web applications offer unparalleled user experience.
Content Craftsmanship: Gone are the days of drab, SEO-friendly content. Media Feathers infuses style, substance, and search-optimized elements in each composition.
Blockchain and Software Solutions: They stay ahead of tech trends, offering blockchain and custom CRM to ERP solutions that empower your brand.
Multi-Faceted Marketing: Whether it's PPC, Google Maps optimization, or link-building, their approach to SEO is holistic and metric-driven.
Media Feathers LLC leads as a top-tier SEO agency in major cities across Pakistan, like Karachi and Lahore. Their in-house talent pool boasts of SEO experts, digital designers, and creative writers, who have showcased their mettle across diverse sectors—ranging from Education to E-Commerce and Consultation.
What sets Media Feathers LLC apart is their unflinching commitment to delivering precision and performance. Their endgame isn't just driving organic traffic to your site; they strive to convert this traffic into tangible sales and long-term customer relationships. From the onset, they provide comprehensive on-site and off-site SEO audits, outlining a robust strategy to tackle any digital glitches your brand might face.
SEO companies in Pakistan Media Feathers LLC isn't merely an agency; they're your digital partner in growth, steering you through the labyrinthine paths of online marketing with flair and efficacy.

Pioneering the digital frontier in Pakistan, The Web Hunters serve as a nexus where technology and business solutions converge. With a focus on shaping fruitful, long-term partnerships, this SEO company acts as a catalyst in propelling businesses to digital excellence.
Hallmarks of Their Service:
360-Degree Web Development: From inception to launch, they wrap your business objectives in a web solution that's both aesthetic and utilitarian.
SEO Mastery**: It's not just about getting you to the top; it's about making you omnipresent where it counts. They blend strategic keyword targeting with data analytics for dynamic results.
Social Media Amplification: They give your brand a 'Digi life,' crafting social strategies that sync with your brand's voice and mission.
WordPress Solutions: They're not just building websites; they're setting up platforms for businesses to thrive. A whisper or a shout, they tune into your requirements.
Client-Focused Guarantee: Their track record demonstrates a promise not just to deliver but to excel, ensuring you get exactly what you signed up for.
Pakistan SEO company The Web Hunters show an unyielding commitment to best IT practices, propelled by a team of seasoned professionals. They've broken ground in providing powerful SEO solutions across diverse markets, honing their skill set over five years to turn clicks into conversions. Their holistic SEO techniques blend local and international strategies, keyword analytics, and site optimization to boost not just traffic, but also sales and brand credibility.
The SEO company stands as a bulwark of customer satisfaction and innovation, opting for cutting-edge technology to turn even the most creative ideas into digital reality. With a work ethic that screams "time is money," they have refined the art of on-time quality delivery. By taking the burden of lead generation off your shoulders, The Web Hunters redefine what it means to be efficient in a fast-paced digital market. Choose The Web Hunters and brace yourself for a transformative journey from obscurity to digital prominence.
Conclusion
Wrapping up our deep dive into the SEO landscape of Pakistan, it's evident that these ten agencies have set a gold standard in the digital realm. From the structured approach of SEOhubPk to the impressive results showcased by Monarch agencies, these companies check all the boxes for excellence. Whether you're keen on improving your site's speed or optimizing meta descriptions, these experts leave no stone unturned. The Plerdy tool, highly recommended by many, provides a comprehensive SEO & UX analysis, making it easier to identify areas of improvement. 🚀 Remember, in the vast sea of online information, having the right partner can make all the difference. For those ready to take their digital strategy to the next level, this list is your roadmap. 🌐 Don't just read about them; take a step and harness the power of Pakistan's top-tier SEO talent today. 🔍