In the heart of Virginia, a dynamic blend of SEO masters and marketing maestros converges – crafting strategies that breathe life into brands. 🔍✨ Virginia has fast become a hub for elite digital strategists, amplifying businesses to shine in the saturated digital space. Diving deep into the specifics:
Tech-savvy artisans focusing on niche areas like healthcare or education, molding SEO practices to suit intricate needs.
Trailblazers harnessing the power of e-commerce marketing, ensuring Virginia's retail businesses thrive online.
Innovators marrying traditional marketing with SEO, creating harmonious symphonies of brand storytelling.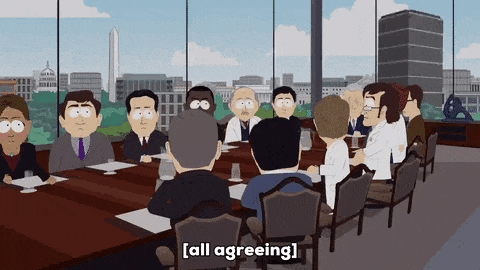 Choosing the best digital specialists from this vivid tapestry can be intimidating. That's where "Top 10 Virginia SEO Companies" steps in – a curated guide spotlighting those making waves in SEO and marketing. 🌊
While you're here, consider leveling up with Plerdy – your ultimate tool for SEO & UX. Dive into a seamless blend of optimization and user experience, ensuring you're always a step ahead in the digital dance. Let's embark on this journey together and unwrap the genius that Virginia houses within its borders. 🚀🌟
Why Local SEO Matters for Your Virginia-Based Business
In today's digital age, effective SEO strategies stand at the forefront of business growth. Particularly in Virginia, local SEO isn't just a mere trend – it's an essential component of successful marketing. Here's why:
Localization: Virginia businesses thrive when they connect with their community. By implementing local SEO strategies, companies tap directly into the heart of their target audience, ensuring a tailored and authentic interaction.
Competitive Edge: In the crowded Virginia market, standing out requires more than just traditional marketing. SEO gives businesses a distinct advantage, pushing them to the forefront of search results and catching the eye of potential clients.
Trust & Authority: Consumers trust search engines. When your Virginia-based business ranks higher due to robust SEO practices, it inherently builds trust and credibility among potential customers.
Increased Traffic & Sales: With better SEO, your website draws in more visitors. And in the marketing sphere, more traffic usually translates to increased sales, especially when those visitors are from Virginia and seeking local services.
In conclusion, for Virginia businesses aiming to make a mark in the digital landscape, integrating local SEO into their marketing strategy becomes not just beneficial but essential. This approach ensures they remain relevant, visible, and most importantly, successful in their endeavors.
List of 10 Top SEO Companies in Virginia
The Virginia SEO and marketing landscape is like threading a needle in a haystack, but our "Top 10 Virginia SEO Companies" list cuts through the noise. As you sift through this roster, you'll find gems that have broken the mold, transforming the marketing landscape of the Old Dominion. It's not just a rundown; it's a goldmine for anyone eager to partner with the best in the business. 🌟🔍📈
Power Digital: Pioneers in Virginia SEO Expertise

Power Digital has transformed the digital sphere with their innovative marketing solutions, specializing in both local and global realms. Virginia-based SEO pioneer is making marketing waves.
Here's what makes them stand out:
Leveraging Nova Intelligence: Power Digital's cutting-edge platform, nova Intelligence, empowers marketers with actionable insights, bolstering campaigns and solidifying their position in the competitive Virginia market.
Full-Potential Marketing: Power Digital dives deep, pinpointing gaps in existing marketing strategies. They offer full-funnel digital marketing services tailored to Virginia's unique audience, ensuring a cohesive plan that resonates.
The Power Digital Edge: By investing in their team and cutting-edge technologies, they ensure only the best work on your campaigns. With a staggering 95% employee retention rate, clients can be assured they're collaborating with top-tier marketing experts.
Client-Centric Approach: Their commitment to overdeliver is evident. With a 96%+ client retention rate, they've consistently demonstrated their ability to drive stellar results without being bound by convention.
For those businesses in Virginia and beyond, seeking to enhance their SEO and marketing prowess, Power Digital offers a comprehensive suite of services. From technical SEO enhancements to content marketing designed to rank and resonate – they've got it all. With a legacy of aiding brands in achieving organic growth, it's evident that Power Digital isn't just any agency – they're a growth partner, driving businesses towards their maximum potential.
W3 Affinity: Virginia's SEO Vanguard and Digital Visionaries

Set in the heart of Virginia, W3 Affinity has carved a distinctive niche in the bustling landscape of SEO and marketing. For the 4th consecutive year, this company stands tall as Virginia's leading SEO pioneer. But why? Let's delve into the story behind their undeniable success.
Majestic Track Record: W3 Affinity has consistently driven remarkable outcomes. From skyrocketing SEO traffic by a staggering 2.9x to bolstering conversions by 180%—their achievements are testimony to their unmatched expertise.
Tailored SEO Techniques: Their SEO strategies aren't just numbers-driven—they're tailored, creative, and backed by tangible results. Whether you're diving into local SEO to make a splash in Virginia's dynamic markets or scaling with enterprise SEO, they have got you covered.
Trust Beyond Transactions: Over 300 businesses have entrusted W3 Affinity with their SEO needs. With a client retention rate of 96% and an impressive average client growth of 45% in the first year alone, the numbers speak for themselves.
Navigating the intricate alleys of marketing and SEO in Virginia requires finesse, and W3 Affinity brings that in spades. They've transformed the journey of establishing online dominance into an art form—a blend of technical prowess, local insights, and sheer determination.
Partnering with W3 Affinity isn't just about climbing the SERPs—it's about embracing a holistic approach to digital growth. With them, it's not just business as usual; it's a journey to redefine, reimagine, and reinvent your digital narrative. And as they've shown time and again, when it comes to SEO and marketing in Virginia, they truly are in a league of their own.

Silverback Strategies, a trailblazer in the Virginia marketing and SEO sectors, stands tall with its unwavering commitment to excellence. Positioned at the heart of Virginia, they have woven a narrative of innovation, resilience, and unparalleled expertise. Their clientele's raving endorsements serve as a testament to their dynamism in the marketing realm.
Pia Miralao of K12 applauds Silverback's top-notch SEO proficiency.
Chris Kolling from deepwatch admires their holistic approach to marketing.
Amanda Hauptfleisch from Cornell praises the quality of content they generate.
Julia Ziegler from WTOP highlights their transformative role in the SEO domain.
Nancy Weaver from LexisNexis experienced significant growth in their digital journey with Silverback.
The Virginia landscape is teeming with SEO and marketing agencies, but Silverback Strategies has carved a niche for itself. With a track record spanning over fifteen years, they've mastered the art of staying at the forefront of evolving SEO trends. Their success stories span eCornell's increase in domain authority, Long Home Products' surge in web traffic, and Ritz-Carlton Residences' sales boost.
But it's not just about numbers. Silverback is driven by a deeper purpose. They've fostered an environment rooted in trust, vulnerability, and the courage to push boundaries – ensuring they're not just growing, but constantly evolving. Dive deep into the world of Silverback Strategies, where Virginia marketing meets unparalleled SEO expertise. Together, with them, growth isn't just a milestone—it's an unending journey.
Direction.com: Charting the SEO Course in Virginia

Direction.com, based in Virginia, pioneers SEO and marketing. By tuning into the pulse of digital trends, they've carved out a niche for businesses striving to make their mark online.
Why Direction.com Shines in Virginia's Digital Landscape:
Expertise in SEO: Turn your website into an unyielding profit engine. With tailored campaigns, Direction.com ensures businesses not only dominate Google but also witness a tangible rise in bottom-line profits.
Trusted by the Big Players: Heavyweights like Loud Rumor, DRIPBaR, Concealed Coalition, American Service Pets, and Elevate Holistics all harness the power of Direction.com to steer their online success.
Targeted Traffic Equals Revenue: By funneling laser-focused traffic to your website, Direction.com amplifies sales leads, supercharging your revenue stream.
Authority Building: Elevate your brand by transforming your digital space into a hub of thought leadership, gaining credibility through high-authority site mentions.
Lead Tracking and Analytics: Streamline your marketing strategies with comprehensive lead tracking reports, extracting golden nuggets of insight on your target audience.
Content Strategy Mastery: Craft content that resonates, targets pertinent searches, and fulfills user intent, driving both engagement and website rankings.
Direction.com seamlessly integrates quality content, advanced tools, and tried-and-true techniques, setting them apart in Virginia's competitive digital marketing landscape. Their mission? Propel targeted traffic to your doorstep, ensuring revenue growth that you can both see and feel. With Direction.com, businesses don't just aim for the stars—they reach them.
Cogo Interactive: Interweaving Creativity with Virginia SEO Techniques

In the vast landscape of digital agencies, COGO Interactive stands out as a titan in Virginia. With a clear vision and powerful intent, they craft websites that don't just exist—they drive business. While anyone can create a captivating site, COGO ensures that each pixel and line of code propels businesses forward.
Key Offerings:
Web Design: It isn't just about aesthetics. COGO digs deep—evaluating your current website and then assembling a team to forge a tool that's both visually stunning and functionally superior.
Marketing Strategy: Where many stumble in the dark, COGO brings light. They don't just throw tactics at a problem; they create cohesive strategies, targeting visits, lead generation, and market share growth.
Inbound Marketing: Merging both online and offline realms, they've crafted a system that gives businesses the edge they crave.
SEO: In Virginia, where competition is fierce, COGO's SEO expertise ensures businesses aren't just seen, but they shine brightly at the top. They masterfully weave sales-generating keywords into the fabric of your website, boosting its search engine rank.
Content Development: Consistency is king. Every piece of content COGO churns out resonates with target audiences, solidifying brand identity online.
But that's not all. COGO further amplifies businesses through social media marketing, automation, ROI reporting, and even managed services. They shoulder the technical load, allowing businesses to focus on what they do best.
For those in Virginia seeking unparalleled digital marketing expertise, COGO Interactive isn't just an option—it's the ideal partner.
KME.digital: Virginia's SEO Mavens in Digital Craftsmanship

Dive into the heart of KME.digital, a digital powerhouse nestled in Virginia, serving as a beacon of excellence in marketing. KME.digital is not just about tapping into SEO and marketing strategies; it's about designing digital narratives that bring brands alive.
Spotlight on KME.digital's prowess:
Dominating Virginia's SEO Landscape: With an impressive record of over 126,513 keywords optimized, KME.digital elevates brands to the pinnacle of search results.
Marketing Maven: The dramatic 43.2% average traffic increase across all their websites is a testament to their marketing acumen.
Lead Magnet: Generating over 622,456 qualified leads, they've etched success stories for countless brands.
KME.digital's ethos revolves around crafting captivating digital experiences. From creating SEO-rich web designs that magnetize traffic to harnessing the potential of paid advertising, they ensure brands not only exist but thrive online. Their commitment transcends beyond offering services—it's about building relationships. Since 2006, they've helped businesses shape their vision into digital success.
Moreover, the transparency they offer is unparalleled. Every step, every strategy is laid bare for clients, ensuring they're always in the loop. KME.digital isn't just another digital agency in Virginia; it's the embodiment of marketing brilliance. Dive deep with them, and let your brand story unfold in the vast digital expanse.

Nestled in strategic locales, from Richmond to Lynchburg in Virginia, Renaissance Marketing stands tall as a digital marketing titan. The company doesn't merely dive into SEO; they immerse themselves in it, setting benchmarks for competitors. With their extended presence in Washington DC, Tampa, and St. Petersburg, they unfailingly anchor brands in the vast sea of online competition.
Key attributes that define Renaissance Marketing:
Strategic Locations: Whether it's Richmond, Lynchburg, Washington DC, or Florida's sunny coasts, they've got Virginia and surrounding regions covered.
Dedicated Digital Partners: Beyond just marketing, they champion your brand's reputation, steering it towards unparalleled growth.
Clarity in Communication: No jargon or technical maze; they present SEO and marketing reports that even novices in Virginia can grasp.
Optimal Budget Utilization: With Renaissance, you receive premier marketing services without busting your budget.
Every day, billions tap their queries into Google, and this is where Renaissance's SEO expertise shines. Their approach ensures your brand isn't just another link in the SERPs, but a destination for users. They enhance websites for conversions, make brands resonate on social platforms, and employ video/audio ads for optimal reach. Plus, with SEO-rich content, they ensure that your digital footprint is not only vast but also impactful.
In the evolving landscape of marketing, where Virginia is becoming a digital hotspot, Renaissance Marketing crafts success stories, ensuring your brand narrative shines, resonates, and triumphs.
321 Web Marketing: Countdown to Virginia's Premier SEO Strategies

In the center of Virginia, a digital powerhouse emerges – 321 Web Marketing. This team consistently crafts top-tier national SEO campaigns that push brands to start ranking high on search results. They also zero in on local SEO strategies, ensuring businesses gain visibility right where it counts.
Distinguishing Features:
National SEO: Expanding your brand's reach across state lines.
Local SEO: Fine-tuning your visibility to connect with the Virginia audience.
WordPress Development: Building robust platforms for flawless user experiences.
WordPress Hosting: Offering seamless, high-speed website operations.
Their accolades speak volumes, with recognition such as the 2023 Clutch Award and notable partnerships like Google Partners Badge and Hubspot Partner. This Virginia-based marketing team isn't just about SEO; they're a holistic digital agency. They've got a firm grip on email marketing, social media marketing, and PPC, ensuring a comprehensive digital approach.
Dive into their featured content, from insights on Google's Core Algorithm Update to the nuances of content marketing – always keeping businesses ahead in the fast-paced digital realm. The 321 Web Marketing blog is a goldmine of knowledge, from understanding organic SEO to leveraging text message marketing for insurance agencies. Furthermore, their commitment to nurturing talent shines with opportunities for digital marketing internships and a glimpse into the 321 culture.
In a nutshell, for businesses that aim to make waves in the Virginia marketing scene with unmatched SEO and more, 321 Web Marketing is the agency to reckon with.
ProperExpression: Perfecting the Art of SEO in Virginia's Digital Landscape

In the bustling heart of Virginia, ProperExpression thrives as a pinnacle of B2B digital marketing. Their laser-focused approach harmoniously merges strategy, content, and performance, driving authentic growth for their clients. Just consider the commendations from major platforms like Hubspot and Clutch or the stories of satisfied partners such as DeskDirector and DrFirst-Healthiverse.
What sets ProperExpression apart?
Diverse Expertise: From SEO to performance marketing, they offer a suite of services tailored to every phase of the funnel.
Top-Tier Performance: Their track record boasts a staggering 74% increase in organic traffic for their clients.
Dynamic Growth Solutions: Whether it's about refining a growth marketing strategy or ensuring optimal ROI, ProperExpression is the gold standard in Virginia marketing.
Caroline and her team embody a mastery of the industry's nuances, with testimonials speaking to their knack for quickly grasping complex sectors. They don't just optimize for search engines; they optimize for the unique landscape of Virginia's marketing ecosystem.
Nick Peddle, Head of Demand Generation, encapsulates the agency's essence: "ProperExpression delivers actual results." Their approach isn't limited to mere rankings but extends to understanding buyer personas, creating compelling content, and leveraging technical SEO intricacies.
Yet, what truly propels ProperExpression to the zenith of Virginia SEO and marketing is their unwavering commitment to clients. They don't just chase metrics; they chase authentic growth, making them the go-to agency for businesses keen on turning traffic into tangible profits. Want results that genuinely matter? It's time to journey with ProperExpression.
TechArk Solutions: Virginia's Beacon in Tech-Driven SEO Approaches

In the heart of Virginia, there's a digital powerhouse, TechArk Solutions, transforming businesses for the better. Since 2012, TechArk has been a leading player in the spheres of website development, digital marketing, and custom software applications. With over 500 elated clients, their reputation for excellence has only grown stronger.
Here's what makes TechArk stand out:
Digital marketing expertise that ensures Virginia businesses stand out.
SEO strategies so on-point, they've become the talk of Virginia.
Software and apps that revolutionize the way businesses operate.
A squad of 120+ team members, each a maestro in their field.
Notable associations with giants like Old Dominion University, NATO, and Hampton Roads Transit.
A decade-long legacy in Virginia and a slew of accolades later, TechArk continues to deliver cutting-edge solutions. Their digital marketing service, with its razor-sharp focus on SEO, has made them the go-to in Virginia. Numerous Virginia businesses have reaped the rewards of their SEO prowess. And, their approach to marketing? It's all about integrating tech with creativity.
TechArk's commitment to innovation doesn't stop there. Their software and app solutions are crafted to perfection, meeting unique business requirements. It's a harmonious blend of tech and business acumen that makes them a sought-after name in Virginia.
Each TechArk project demonstrates their quality, honesty, and innovation. Clients from Norfolk Academy to W.M. Jordan Company can vouch for TechArk's unmatched standards. As they continue their digital journey, one thing's clear: TechArk Solutions is lighting the way for businesses in Virginia. So, if you're in the market for top-tier SEO and marketing, TechArk is the name to remember.
Conclusion
Diving into the depths of Virginia's digital scene, one thing is crystal clear – the state is bustling with SEO and marketing talent. From beachside startups to powerful agencies in bustling city centers, Virginia is making waves in the digital seas. Powerhouses like Power Digital and Silverback Strategies have set high bars, exemplified by their comprehensive portfolios. On the other hand, the passion and dynamism of smaller players like ProperExpression and KME.digital remind us that size isn't always the key to SEO excellence.
SEMrush and Inspectlet-powered firms serve food, beverage, and health and wellness industries. They harness the power of data, keeping track of every click, every session, and every interaction, ensuring their strategies are as effective as they come. The cherry on the digital cake? Tools like Plerdy for in-depth SEO & UX analysis, giving these Virginia SEO mavens an extra edge.
To wrap it up, if you're aiming to scale up in the digital marketplace – be it ecommerce, fitness, or even real estate – choosing from these Virginia SEO titans is a no-brainer. With expertise that's second to none, they're the ones to turn to for digital mastery. Don't just take our word for it – explore their offerings, dive into their case studies, and decide for yourself. Ready to step up your game? 🚀🔥🌐