Search engine optimization is a crucial element of the modern website's relevance. Although Google algorithms continuously change, the marketers look for new methods to get on the top of organic search. When the small online companies try to become optimized depending on their limited budget, the influential organizations use the complicated approach. Enterprise SEO companies use various methods to improve the big company's search parameters depending on innovative SEO rules. The standard algorithms for such a specific aim are the following:
Enterprise SEO companies use plenty of tools to improve the efficiency of big organizations. Their marketing teams have great experience in SEO and know all the peculiarities of enterprise web promotion. In this article, we will answer four essential questions:
What are some enterprise SEO services?
What is the best enterprise SEO technology?
What is a top rated search optimization services company in mesa?
What is the best enterprise search engine optimization platform?
Our article will help you find an SEO company for corporate enterprise SEO.
15 Best Enterprise SEO Companies
Here, you can find the list of the best enterprise SEO companies which worked with famous world brands and succeeded in their website optimization. The services include various highly efficient SEO solutions for enterprise brands.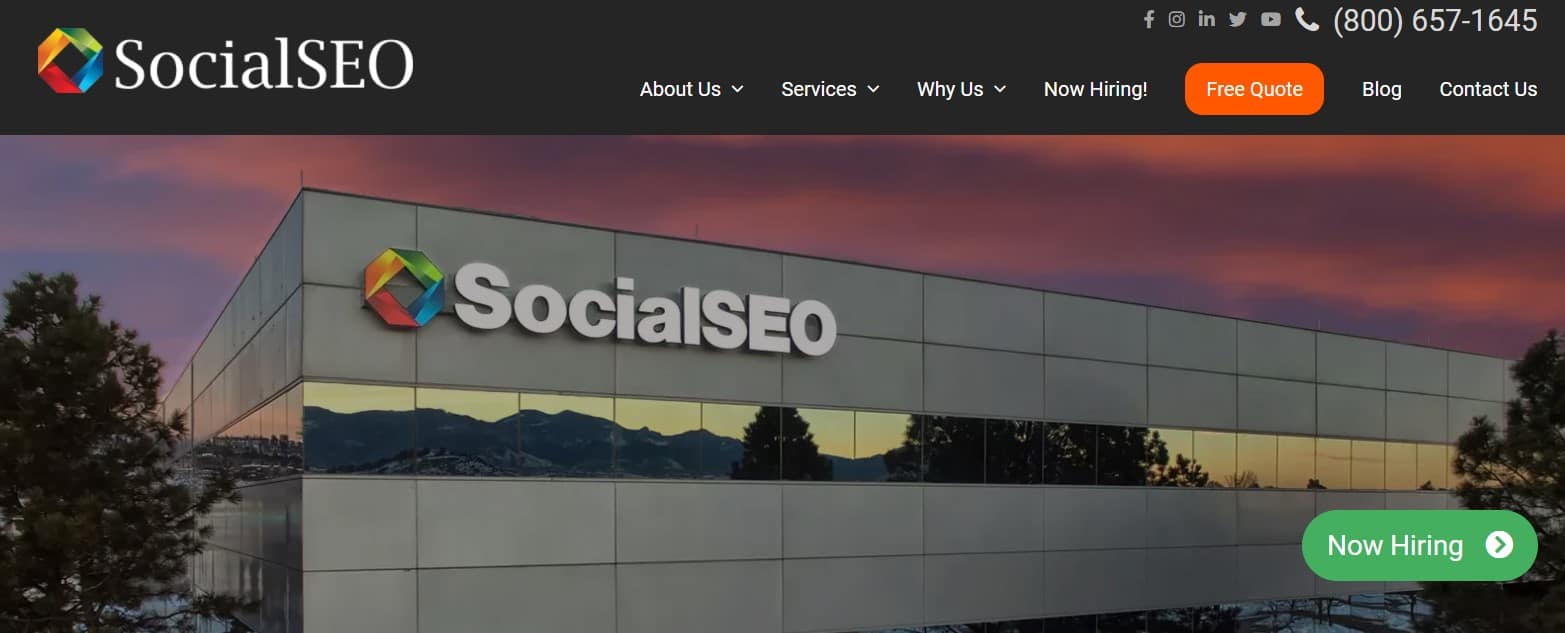 It is a top American enterprise SEO company founded by Greg Walthour. SocialSEO offices are located in Colorado Springs, Denver, and Phoenix. The company has more than 100 workers and has experienced significant growth. The services provided by the organization include:
On-site content optimization.
Complex keyword investigation.
PPC and SEM.
Having a partnership with Forbes, CNN, and MSNBC confirms the reliability and high efficiency of SocialSEO. Even the most SEO famous marketer knows it.

KlientBoost is an experienced marketing agency based in Costa Mesa, California. Its CEO, Cyrus Kennedy, put together a team of professionals to develop the organization for more than five years. The company has several departments specialized in specific marketing aspects. They don't stop experimenting and create custom strategies for the clients. The regular services of the enterprise SEO company include:
The total number of KlientBoost customers is more than 600, and the most highly trusted are Airbnb, Wunderkind, Stanford University, etc. So if you need enterprise search engine optimisation, you can turn to KlientBoost.

Titan Growth is located in San Diego and specializes in technology-driven online marketing and proves its efficiency by a regular increase in clients' organic traffic. Danny Shepherd, the Founder and the President, is a permanent leader of an experienced team of managers, analysts, and executives. The enterprise SEO company provides the following services:
Marketing for Amazon.
Social media management.
Link building strategies.
SEO and paid media management.
The company worked with famous brands such as National Geographic, Sitecore, Mizuno, etc. Titan Growth provides exciting enterprise SEO solutions.

Online marketing services provided by SmartSites are known for their excellent performance and regular cooperation with clients. The company was founded by Alex Melen and Michael Melen and is located in Paramus, New Jersey. Most customers of the enterprise SEO company double their traffic in several months after the optimization. The services include:
Organic SEO.
PPC advertising.
Web Design.
Small Business Expo, American Home Investment, and MES Inc. are the customers who got an objective profit in their website performance after working with SmartSites. Their enterprise SEO consultants are among the best.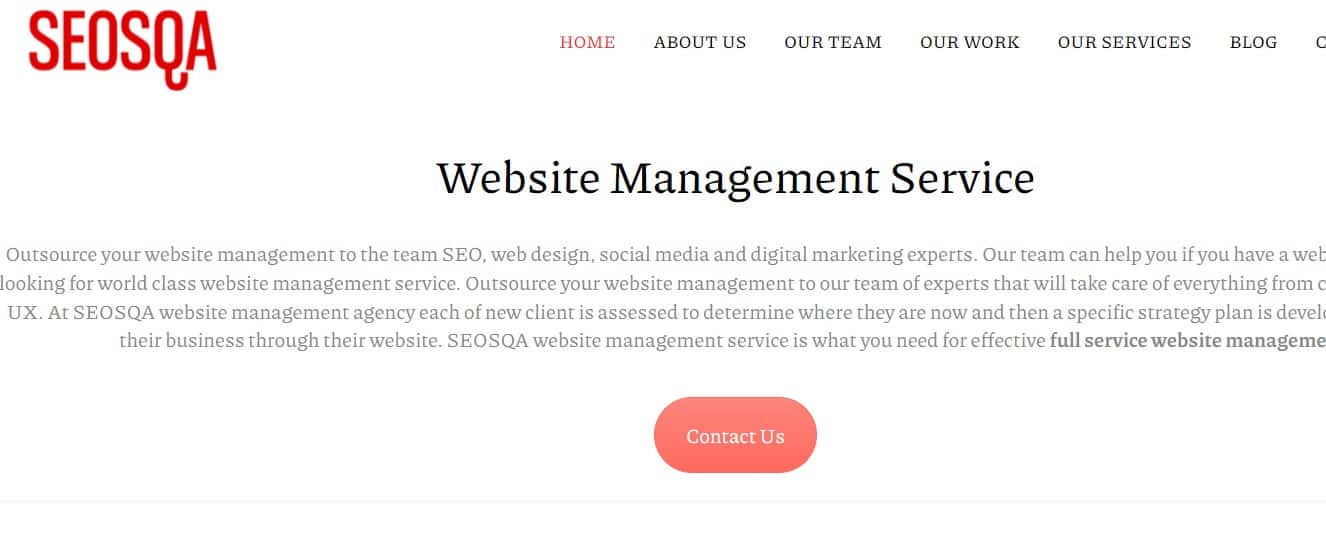 It is an enterprise SEO company located in Lahore, Pakistan. Muhammad Farhan, the founder, has different approaches to digital marketing, including customer-centric and team-oriented. The employees are skilled in working with HTML5, WordPress, Photoshop, etc. The services of SEOSQA include:
Content writing and marketing.
Advertisement campaigns.
Search engine optimization.
More than 30 clients of SEOSQA, including famous brands like Bidhard, Delkn, and Nepcon. SEOSQA is rightfully among the best enterprise SEO firms.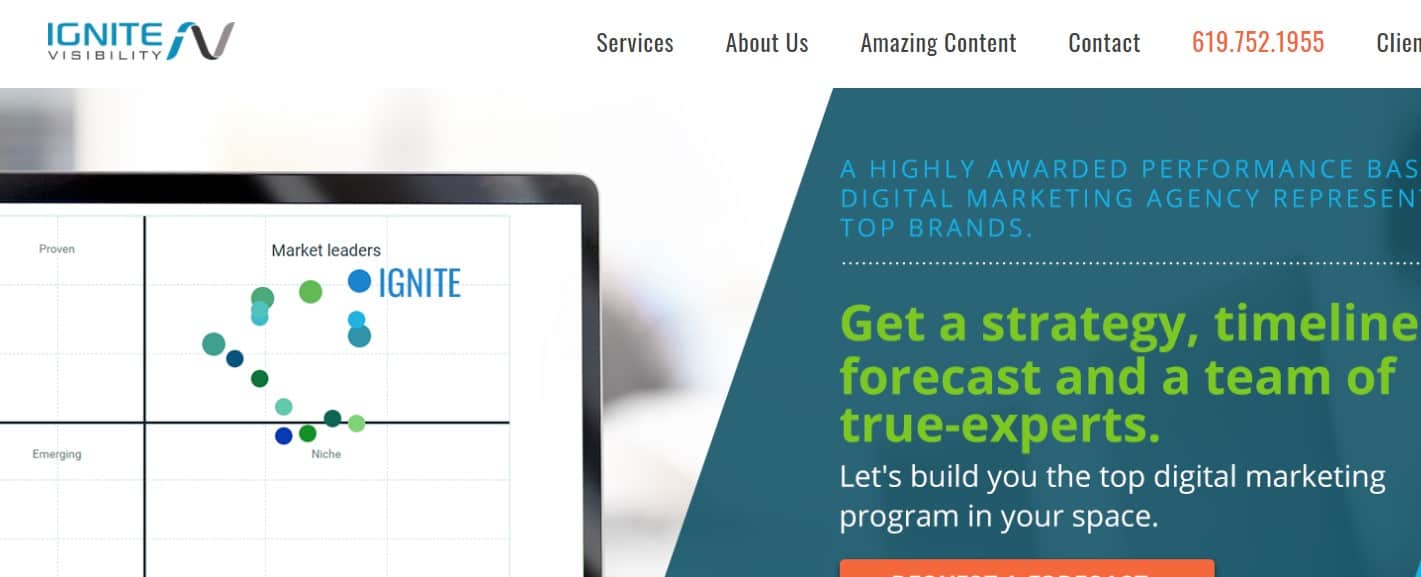 Ignite Visibility is a famous American enterprise SEO company based in San Diego, California. John Lincoln is CEO and the leading investor in the company. The organization has average indicators of 64% increased conversion rates and 106% increased traffic. The services helping customers to improve the SEO parameters of their website include:
Local search marketing.
International search marketing.
Public relations.
Reporting and analytics.
The clients who improved their website parameters with Ignite Visibility services are Tony Robbins, National Funding, Sharp, and others. Thanks to its persistence, Ignite Visibility has become one of the best enterprise SEO agencies.

It is one of Bulgaria's best enterprise SEO companies, located in Svilengrad. Nikola Minkov is a founder and CEO of Serpact. The professional team creates more than 100 marketing strategies a year and successfully implements more than half. The standard services of Serpact are the following:
SEO consulting and audit.
Penalty recovery.
Content analysis and marketing.
The high-trusted partners of the company are Bwin, Altaro, and Scalahosting.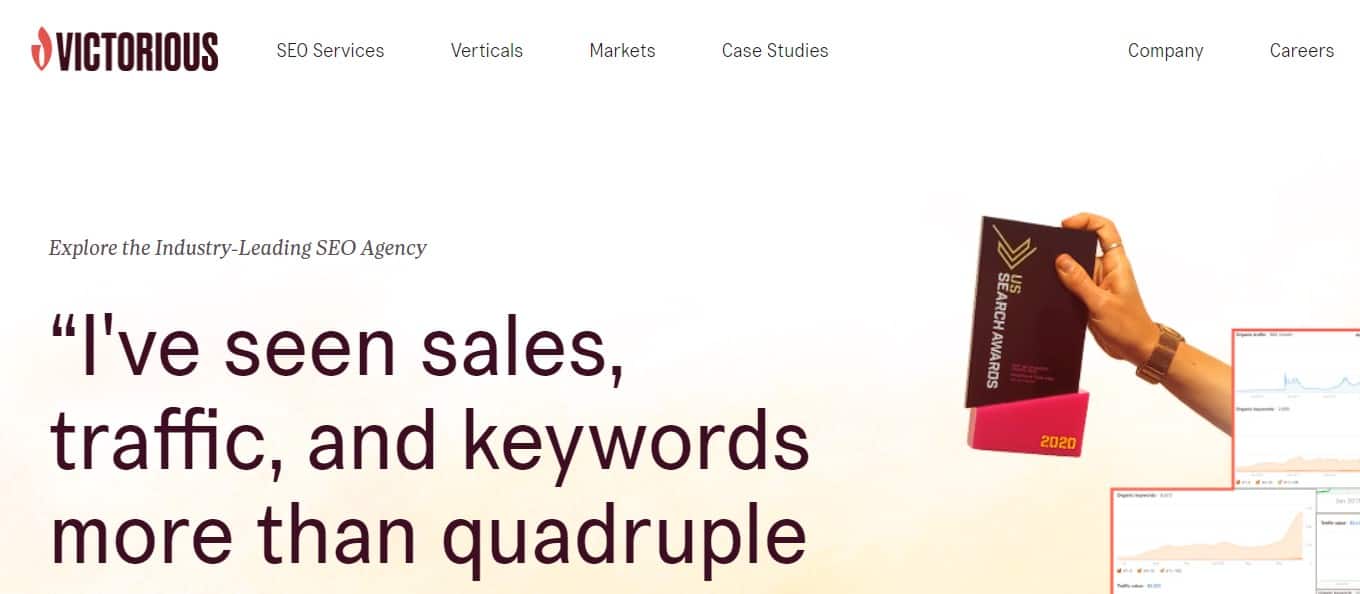 Victorious is a famous American enterprise SEO company based in San Diego, California. The founder, Michael Transon, work with professionals, including strategists, architects, marketing directors, managers, etc. The specialists aim for the best result with a "radical integrity" approach. They provide the following services:
Various organizations such as Opencare, Unionbay, CSA Transportation, and others trust Victorious and have partnerships with the company.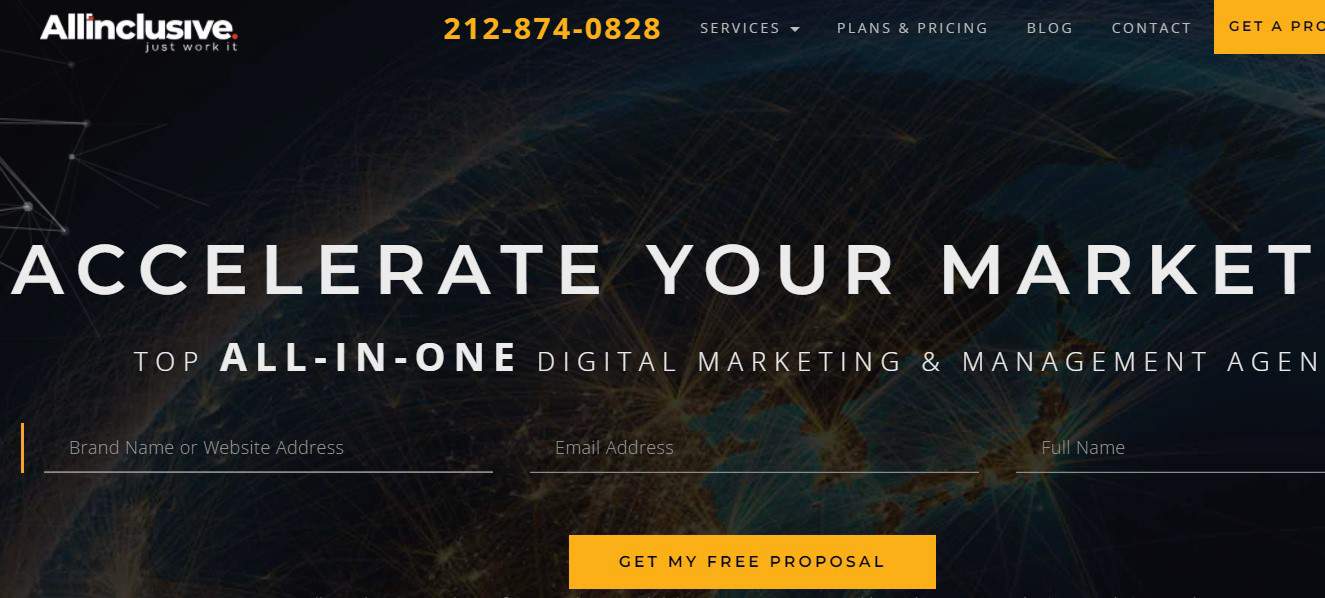 It is a Serbian enterprise SEO company located in Belgrade. It helps different organizations reach the top of the worldwide market and become entirely suitable for digital search algorithms. The company's services include:
PPC, social media, and e-mail marketing.
Design and branding.
Many companies such as Booking.com, Hilton, and Tripadvisor are the regular partners of the company.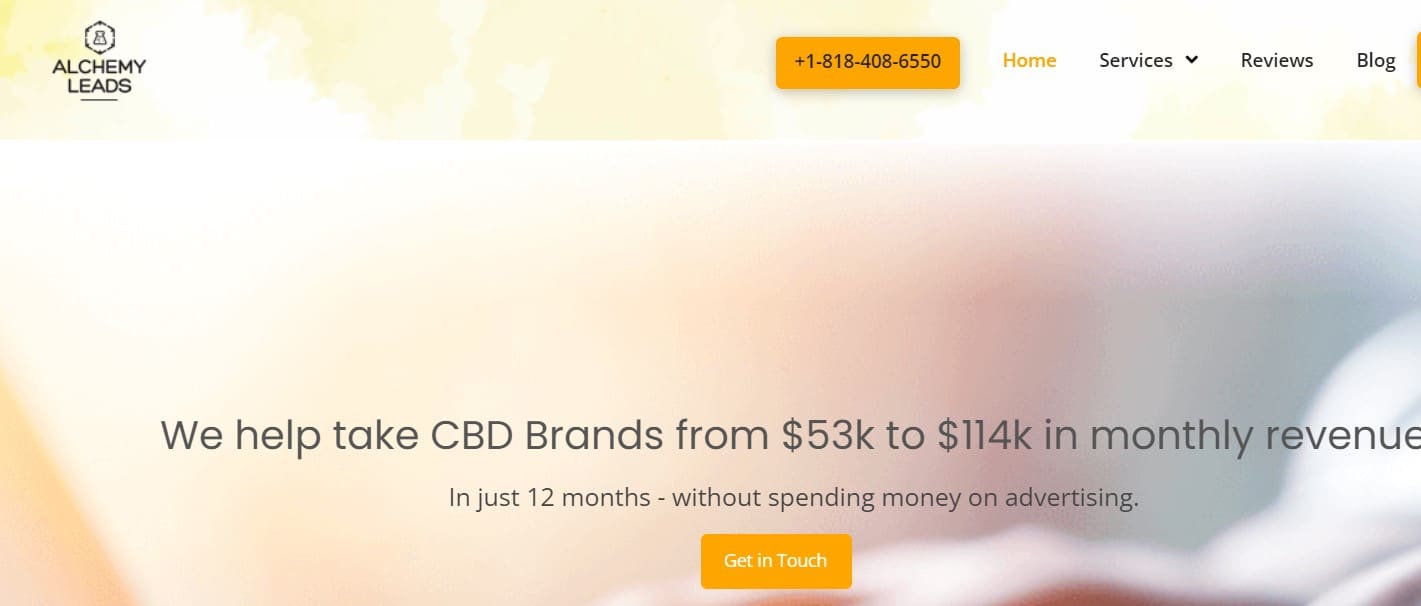 It is an SEO marketing agency located in Calabasas, California. Connor Rizvi is the head of search marketing in the company. Their strategies are characterized by elaborate development, efficiency, and excellent communication. AlchemyLeads provides the following services:
Link outreach services.
Web design and development.
Digital marketing audit.
SEO reporting.
Different online stores, healthcare websites, and other industries regularly hire AlchemyLeads services.

The enterprise SEO company is located in Vancouver, Canada. Ryan Brannon is a founder, and he always aims for the client's satisfaction by doing the work perfectly. The team creates custom marketing plans for different organizations and implements efficient innovations into their websites. The regular services, which the company offers to the clients, include:
Domain and hosting.
Web and graphic design.
SEO (Google rankings) and E-commerce.
Zeskind's, SpinSheet, and Anne Arundel Medical Group are the clients of Digital Sprout, who usually hire its services.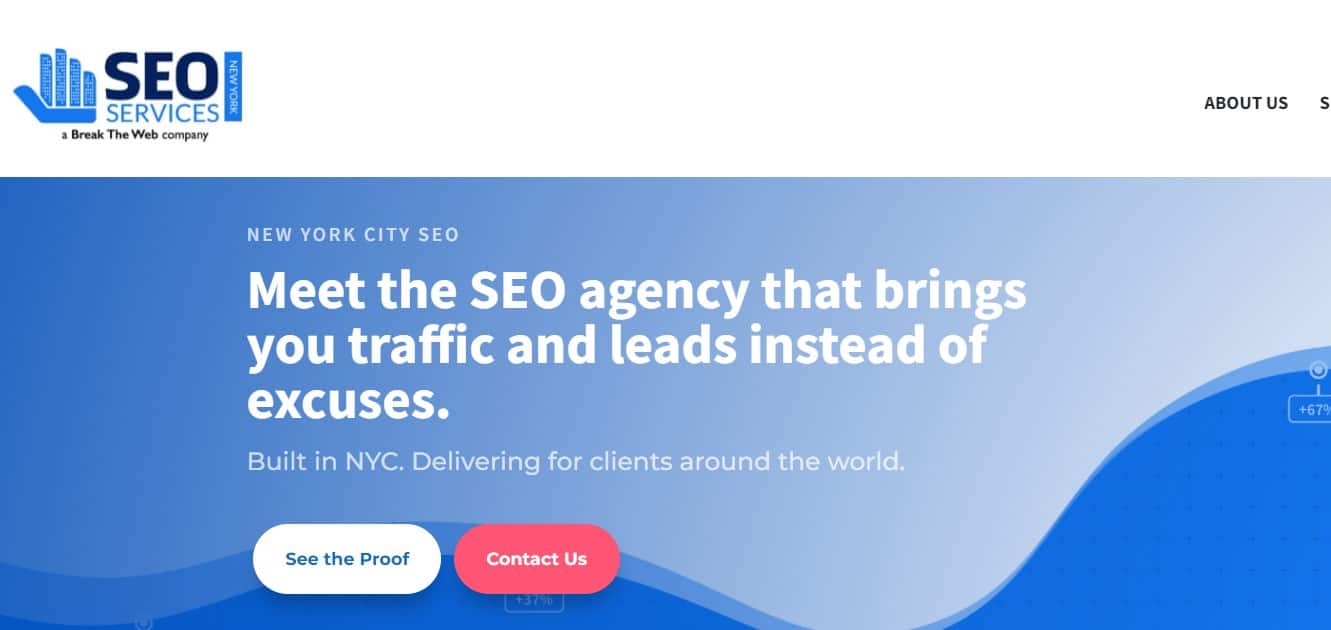 It is a New York City enterprise SEO company founded by Jason Berkowitz. The company's team includes conversion rate optimization experts, public relations specialists, graphic artists, and content writers. The company suggests the following to the clients:
SEO and PPC management.
Content creation and marketing.
Consulting and training.
SEO Services New York is trusted by SignTalk, AutoZone, PHC, and other famous brands.

The company was founded by Jarod Lopiccolo and had its main office in Reno, Nevada. The professional team provides a step-by-step approach: "Think – Make – Market –Measure" and succeeds in many projects. The services include:
UX/UI design.
Brand strategy.
Web development and creative copywriting.
The Noble Studios clients are Adobe, Autodesk, Esurance, and other famous companies, who confirmed the company's efficiency.

MindGrub is a famous American enterprise SEO company located in Baltimore, Maryland. Todd Marks is the founder and CEO of the company. The team includes strategy builders, designers, and engineers who help global organizations improve their marketing characteristics with the following services:
Mobile and web development.
User experience optimization and design.
SEO strategies building.
The partners of MindGrub are GraphicAudio, QualityCare Connect, Exelon, and other famous organizations.

The company was founded by Ken Wisnefski and is located in Ocean City, New Jersey. It is a famous enterprise SEO company with more than 50 marketers in its state. WebiMax has a 97% client retention rate because of its highly efficient marketing services:
Local marketing.
PPC and online PR.
Social media marketing and lead generation.
The company is trusted by Forbes, Bloomberg, Fox, and other significant global brands.
To Sum Up
Overall, many enterprise SEO companies use different approaches to improve the marketing parameters and help famous brands become leaders in their niches. Each specializes in various industries and makes global organizations suitable for modern search algorithms.