Are you looking to improve your business's online visibility and reach the top of search engine results? Our comprehensive list of the 15 best enterprise SEO companies and services can help you achieve that goal. From expert keyword research to powerful backlink building, skills and expertise to drive organic traffic to your website and increase CR. With their proven strategies, you can expect to get potential customers significantly. So if you're ready to take your business to the next ⏭️ level, these enterprise SEO companies are a perfect choice.
How is Enterprise SEO Different From Other Types of SEO?
For enterprise-level businesses, the stakes are high when it comes to SEO. There is fierce competition and pressure to stay ahead of the curve. But what distinguishes enterprise SEO from other SEO strategies?
To begin with, enterprise SEO necessitates a much more comprehensive approach. Because the scope of an enterprise website is much greater than that of a small business, the SEO strategy must be tailored to the specific needs of a large organization. This entails more extensive keyword research, extensive content creation, and a stronger emphasis on technical optimization.
Furthermore, an enterprise SEO service must be adaptable to the ever-changing digital landscape. To maintain online visibility, enterprise companies must stay on top of the latest trends and updates as search algorithms evolve.
According to John Lincoln, an SEO expert, "Enterprise-level businesses must think beyond traditional SEO tactics in order to provide a seamless user experience while also providing valuable, relevant, and consistent content. The competition is fierce, and the bar is set high, but enterprise SEO can be a game changer for any business with the right approach and tools (such as Plerdy)." Enterprise SEO, with the right SEO company on your side, can propel your company to new heights and give you a competitive advantage in the digital world.
How to Choose Enterprise SEO Companies & Services?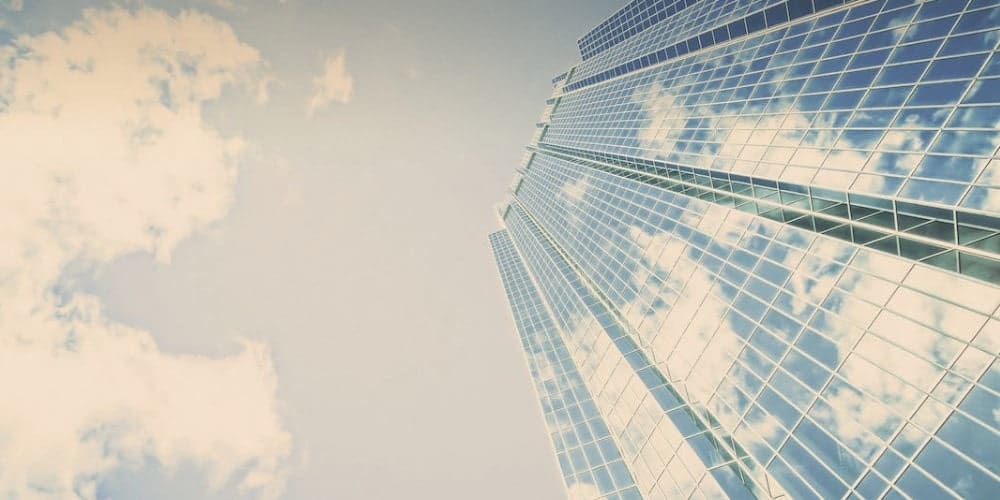 Search engine optimization (SEO) is critical to the relevance of a modern website. Marketers are always looking for new ways to get to the top of organic search results. Influential organizations use a complicated approach when small online firms try to become optimized based on their limited budget. Enterprise SEO firms employ various techniques to improve large corporations' search parameters. The standard algorithms and solutions for this aim are the following:
Enterprise SEO companies use plenty of tools and services to improve the ranking and efficiency of big organizations. Their marketing teams have extensive SEO experience and are well-versed in the nuances of enterprise web ranking and promotion. In this article, we will answer four essential questions:
Our article will help you find an SEO agency for corporate enterprise SEO.
List of the 15 Best Enterprise SEO Companies
Here is a list of the best enterprise SEO firms that offer services, work with well-known global brands, and achieve success with website optimization. Among the services are a variety of highly effective SEO solutions for enterprise brands.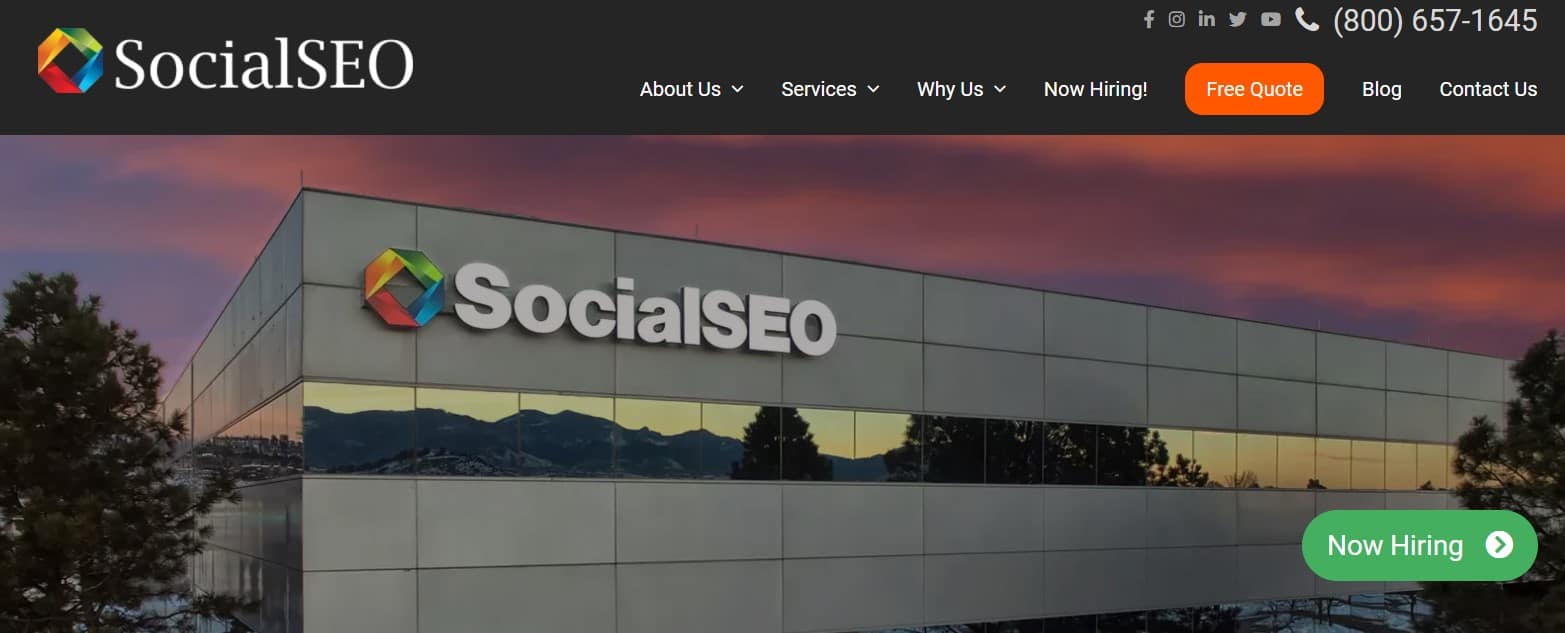 This is a top American enterprise SEO agency founded by Greg Walthour. The firm's offices are located in Colorado Springs, Denver, and Phoenix. The company has more than 100 workers and has experienced significant growth. The services provided by the organization include:
Having a partnership with Forbes, CNN, and MSNBC confirms the reliability and high efficiency of the SocialSEO agency. Even the most SEO-famous marketer knows it.
O'Keefe Ceramics review:

The SocialSEO team's efforts have helped the business maintain its leading ad placements in comparison to its rivals. The amount of firm's effort that actually goes into each campaign and how the team manages to keep on top of it most impressed the organization.

KlientBoost is an experienced marketing agency based in Costa Mesa, California. Its CEO, Cyrus Kennedy, assembled a team of professionals to develop the organization over a five-year period. The company has several departments that specialize in different types of marketing services. The firm continues to experiment and develop customized strategies for clients. The regular services of the enterprise SEO company include:
Google and Facebook advertising.
Content marketing and SEO.
E-mail marketing.
The total number of KlientBoost customers is more than 600, and the most highly trusted are Airbnb, Wunderkind, Stanford University, etc. So if you need enterprise search engine optimization, you can turn to KlientBoost agency.
MobiSystems, Inc. review

KlientBoost surpassed expectations and aided in sustaining the project's momentum. Throughout the relationship, the firm regularly demonstrated responsiveness, and internal stakeholders were especially taken aback by KlientBoost's proactive attitude to communication.

Titan Growth agency is located in San Diego and specializes in technology-driven online marketing and proves its efficiency through a regular increase in ranking and clients' organic traffic. Danny Shepherd, the Founder, and President is a permanent leader of an experienced team of managers, analysts, and executives. The enterprise SEO company provides the following services and solutions:
Marketing for Amazon.
Social media management.
Link-building strategies.
SEO and paid media management.
The firm worked with famous brands such as National Geographic, Sitecore, Mizuno, etc. Titan Growth provides exciting enterprise SEO solutions.
Castello di Amorosa review

Titan Growth has achieved outstanding SEO results as a consequence of its superior understanding of Google and search engine operation. The vendor's consistent approach, well-organized project management, and quick reaction have been praised by the client. Titan Growth also spends time deciphering and resolving challenging issues.

Online marketing services provided by SmartSites agency are known for their excellent performance and regular cooperation with clients. The company was founded by Alex Melen and Michael Melen and is located in Paramus, New Jersey. Most customers of the enterprise SEO company double their traffic in several months after the optimization. The services include:
Organic SEO.
PPC advertising.
Web Design.
Small Business Expo, American Home Investment, and MES Inc. are the customers who got an objective profit in their website performance after working with the services of SmartSites firm. Their enterprise SEO consultants are among the best.
Studio Esthetique review

SmartSites' solutions have reduced acquisition costs while increasing organic search rankings. Unlike their competitors, SmartSites consistently produces high-quality work that produces results. They've been open and cooperative, keeping lines of communication open at all times.

WebFX is a marketing agency that offers digital transformation, branding, SEO, SMM, web design, and development services. At the same time, this is a relatively small agency – it employs a team of 200 people. Provides services for:
SEO,
PPC,
social media,
Web development,
Digital Advertising,
The head office of the firm is located in Harrisburg, PA. The main clients are Subway, Zagg, and Fujifilm.
Merrimack Valley Psychological Associates review

The client's call volume has steadily increased as a result of WebFX's services, enabling them to expand their crew exponentially. The team's focus is on finding solutions, and they are always working to optimize the client's website and provide interesting, high-quality material that will help them grow.

Ignite Visibility is a famous American enterprise SEO firm based in San Diego, California. John Lincoln is CEO and the leading investor in the company. The organization has average indicators of 64% increased conversion rates and 106% increased traffic. The services helping customers to improve the SEO parameters of their website include:
Local search marketing.
International search marketing.
Public relations.
Reporting and analytics.
The clients who improved their website parameters with Ignite Visibility services are Tony Robbins, National Funding, Sharp, and others. Thanks to its persistence, Ignite Visibility has become one of the best enterprise SEO agencies.
Tony Robbins review

The client is able to greatly increase their engagement and lead generation because of the extensive knowledge of Ignite Visibility. Internal stakeholders are very pleased with their timeliness and constant delivery quality, and they have enhanced their revenue generation.

Serpact, based in Svilengrad, is one of Bulgaria's best enterprise SEO firms. Nikola Minkov is the company's founder and CEO. Every year, the professional team develops over 100 marketing strategies and successfully implements more than half of them. The standard services of Serpact are the following:
SEO consulting and audit.
Penalty recovery.
Content analysis and marketing.
The high-trusted partners of the company are Bwin, Altaro, and Scalahosting.
Expedo review

The site's organic traffic and performance have greatly increased after Serpact services joined the project. They communicate easily via email and Monday, giving frequent updates on the status of the project and candidly discussing duties and problems. They are courteous and professional overall.

Victorious is a well-known American enterprise SEO company headquartered in San Diego, California. Michael Transon, the founder, collaborates with professionals such as strategists, architects, marketing directors, and managers. With a "radical integrity" approach to services, the specialists strive for the best results. They provide the following services:
On-page and off-page SEO.
SaaS and fashion SEO.
Shopify and BigCommerce SEO.
Various organizations such as Opencare, Unionbay, CSA Transportation, and others trust Victorious and have partnerships with the company.
enTouch Wireless review

The client's revenue has increased tenfold thanks to Victorious' services. Monthly clicks have gone up 18%, impressions by 10%, organic sessions by 18%, and ranking keywords by 4% in just one month. The team communicates well, is prompt, well-organized, and transparent. Their customer support is exceptional.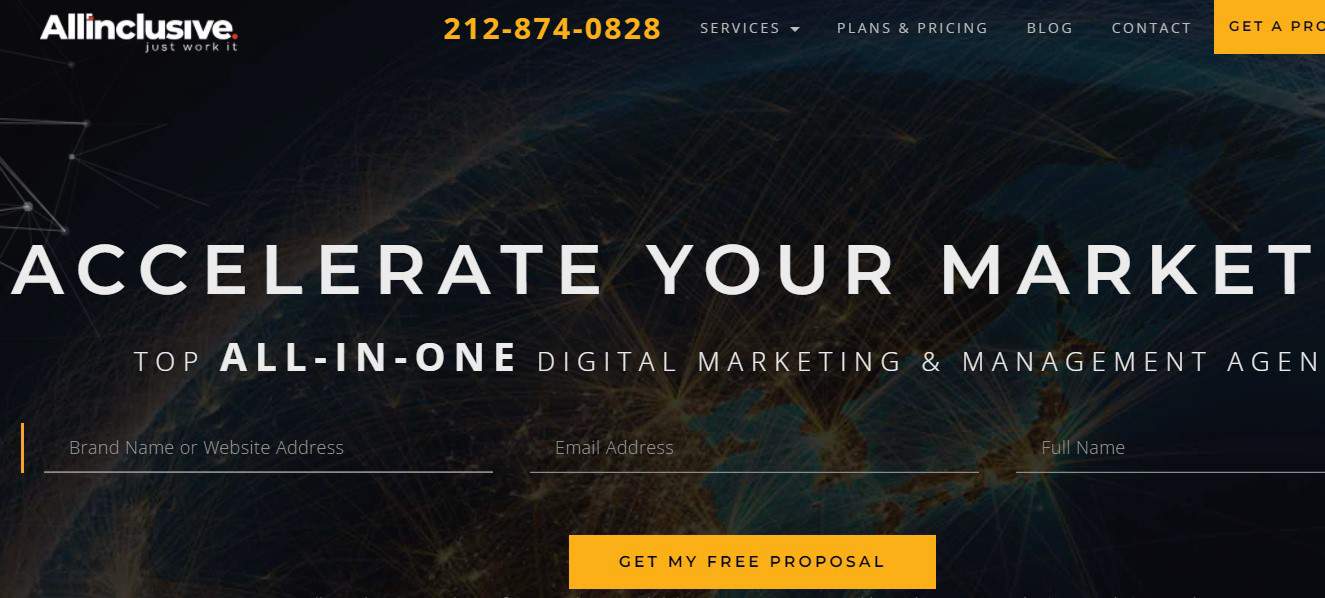 Allinclusive is a Belgrade-based Serbian enterprise SEO firm. It assists various organizations in reaching the top of the global market and becoming completely suitable for digital search algorithms. The company's services include:
PPC, social media, and e-mail marketing.
Website development.
Design and branding.
Many companies such as Booking.com, Hilton, and Tripadvisor are regular partners of the company.
Einhell doo review

Allinclusive greatly surpassed the client's return on ad spend (ROAS) target. While the project was being worked on, the crew was accommodating and responsive. All of the client's needs were heard.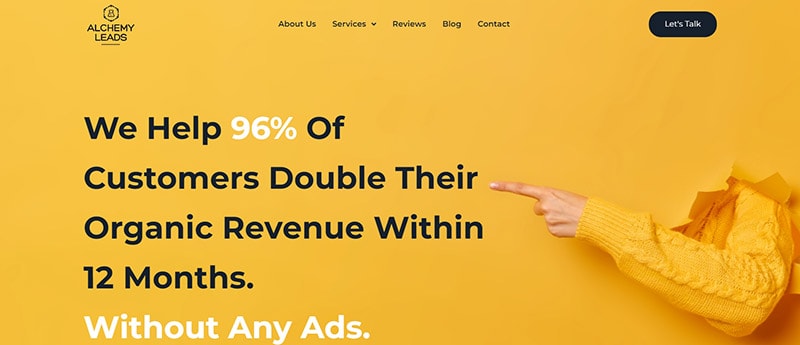 AlchemyLeads is a Calabasas, California-based SEO marketing firm. Connor Rizvi is the company's head of search marketing. Their strategies are distinguished by meticulous planning, efficiency, and excellent communication. AlchemyLeads provides the following services:
Link outreach services.
Web design and development.
Digital marketing audit.
SEO reporting.
Different online stores, healthcare websites, and other industries regularly hire AlchemyLeads services.
The Healthy Place review

Both the volume of visitors to the client's website and the positioning of their most crucial keywords have increased. The crew reacts quickly and goes above and above what is required of them. Additionally, they are excellent communicators who can describe anything in great detail.

Digital Sprout SEO is based in Vancouver, Canada. Ryan Brannon is a founder who strives for client satisfaction by performing flawlessly. The team creates custom marketing plans for different organizations and implements efficient innovations into their websites. The regular services, which the company offers to clients, include:
Domain and hosting.
Web and graphic design.
SEO (Google rankings) and E-commerce.
Zeskind's, SpinSheet, and Anne Arundel Medical Group are the clients of Digital Sprout, who usually hire its services.
Kenny Johns review

Ryan assisted us in building a strong online presence and used the latest technology to help us customize our website. His strategy and the issues he brought up strengthened our branding. He and his business are still our first choice for all things web-based. He follows up, does his homework thoroughly, and collaborates and co-creates well.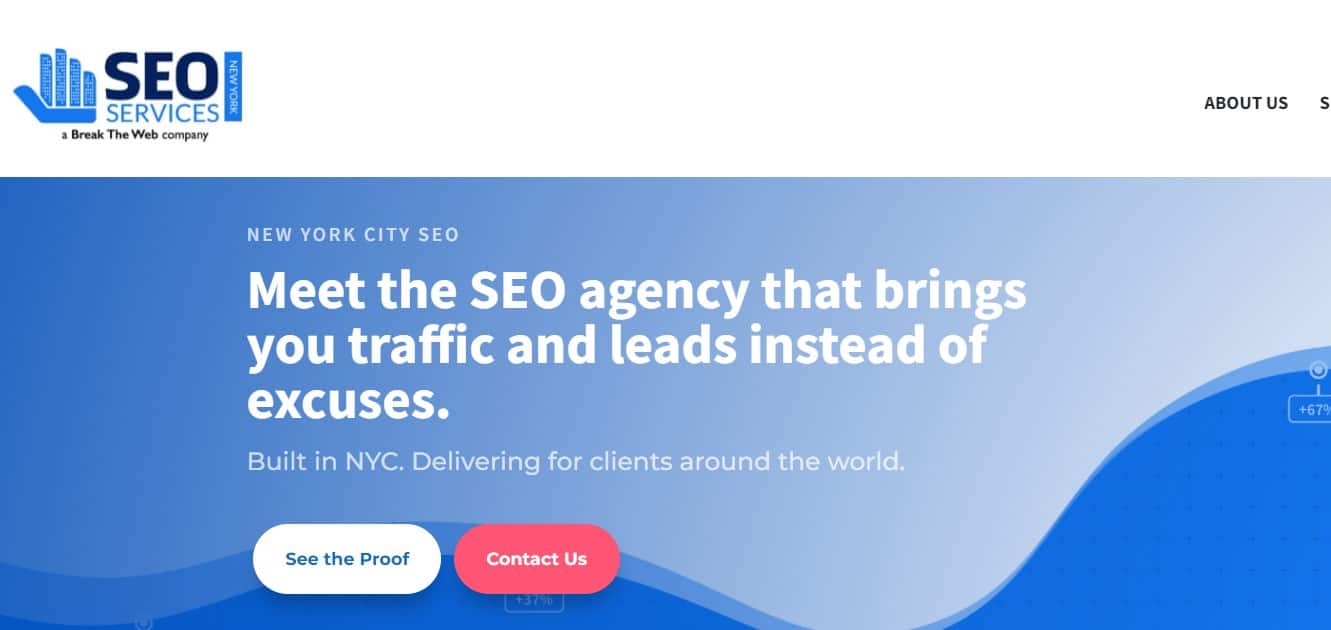 This is a New York City enterprise SEO company founded by Jason Berkowitz. The company's team includes conversion rate optimization experts, public relations specialists, graphic artists, and content writers. The company suggests the following to the clients:
SEO and PPC management.
Content creation and marketing.
Consulting and training.
SignTalk, AutoZone, PHC, and other famous brands trust SEO Services New York.
Around Town Entertainment review

Very successful SEO techniques and a very professional business attitude. I was happy to locate a company that could achieve the objectives we had for our business because great SEO takes time to come by. I have the utmost regard for businesses that make an effort to satisfy their customers quickly. Working with understanding experts who can patiently explain the procedure to new clients and make the decision easy is also crucial.

The company was founded by Jarod Lopiccolo and had its main office in Reno, Nevada. The professional team provides a step-by-step approach: "Think – Make – Market –Measure" and succeeds in many projects. The services include:
UX/UI design.
Brand strategy.
Web development and creative copywriting.
Noble Studios' clients are Adobe, Autodesk, Esurance, and other famous companies, who confirmed the company's efficiency.
Visit Morgan Hill review

By developing a usable range of visual assets, Noble Studios has assisted the client in evolving their identity and digital marketing strategy. The staff works effectively together and has a strong sense of when to contact the client. They are original thinkers who can accommodate any budget.

MindGrub is a well-known American enterprise SEO firm based in Baltimore, Maryland. Todd Marks is the company's founder and CEO. The team includes strategy builders, designers, and engineers who help global organizations improve their marketing characteristics with the following services:
Mobile and web development.
User experience optimization and design.
SEO strategies building.
The partners of MindGrub are GraphicAudio, QualityCare Connect, Exelon, and other famous organizations.
B-Line Medical review

In an effort to complete the project on time and maintain a productive working relationship, Mindgrub was responsive and adaptable. The software offers users a cutting-edge solution and has gotten extremely positive reviews.

Founded by Ken Wisnefski and located in Ocean City, New Jersey, WebiMax is a famous enterprise SEO company with more than 50 marketers in its state. WebiMax has a 97% client retention rate because of its highly efficient marketing services:
Local marketing.
PPC and online PR.
Social media marketing and lead generation.
The company is trusted by Forbes, Bloomberg, Fox, and other significant global brands.
Rastelli Market Fresh review

Since beginning to work with WebiMax, the business has seen 117 of its keywords rank in the top three positions, and 381 of those appear on Google's first page. In the top ten pages, almost 20,000 keywords are listed. For all campaigns, they offer weekly and monthly reports, which results in an excellent workflow.
3 Enterprise SEO Examples Service
Are you prepared to step up your enterprise SEO game? Look no further than these real-world examples of businesses that have benefited from expert SEO services.
First, the retail giant Walmart implemented a comprehensive keyword research strategy to drive more targeted traffic to its website. As a result, they could increase online sales and improve their search engine rankings by identifying and optimizing the phrases their customers were searching for.
Next, a tech company partnered with an SEO service to revamp its technical website infrastructure. By fixing crawl errors, improving page load speed, and streamlining their website architecture, they could increase their visibility in search results and drive more organic traffic to their site.
Lastly, Goldman Sachs, a financial services company, focused on creating valuable, relevant content to establish their brand as a thought leader in their industry. By regularly publishing industry-specific blog posts, whitepapers, and case studies, they were able to attract more inbound links and improve their search engine visibility.
These well-known companies have raised the bar for enterprise SEO success, and with the assistance of professional SEO services, your company can reach new heights in the digital world. So, feel free to invest in a comprehensive SEO strategy that will propel your company forward.
FAQ
How does enterprise SEO differ from other SEO?
Enterprise SEO requires a more comprehensive approach, considering a large organization's unique needs and adapting to the ever-changing digital landscape.
Why should I invest in an enterprise SEO solution?
Investing in an enterprise SEO solution will give your business the competitive edge it needs to thrive in the digital world.
What are the benefits of enterprise SEO?
Enterprise SEO can drive targeted organic traffic, increase conversions (CR), establish brand authority, and improve online visibility for your business.
How do I know if I need Enterprise SEO?
If your business faces high competition and has a big website, you might need enterprise SEO.
How do you develop enterprise SEO strategies?
Developing enterprise SEO strategies involves conducting in-depth keyword research, creating valuable (evergreen content) content, technical optimization, and keeping an eye on the latest SEO trends and updates.
How long does it take to observe enterprise SEO impact?
The impact of enterprise SEO can vary, but with the right approach and Plerdy, Ahrefs tools, you can expect positive results in a matter of months.
To Sum Up
The right enterprise SEO partner can make all the difference for your business. The companies on our list of the 15 best enterprise SEO services have the skills and expertise to drive traffic and increase conversions, from in-depth keyword research to technical optimization. So, take advantage of the opportunity to take your business to new heights and soar above the competition with the help of these top-notch SEO professionals.