Welcome to the ultimate guide for the "Top 20 Shopify Agencies in 2023"! ? As e-commerce is gaining momentum in the current era, selecting the right Shopify agency is crucial to building a successful online store. These top 20 Shopify agencies have been handpicked based on their experience, customer reviews, and expertise in the field.
From designing a website, developing custom apps, and optimizing search engines, to managing online advertising campaigns, these Shopify agencies offer various services to help online businesses thrive in the competitive market. These agencies work hard to satisfy clients with talented designers, developers, and marketers.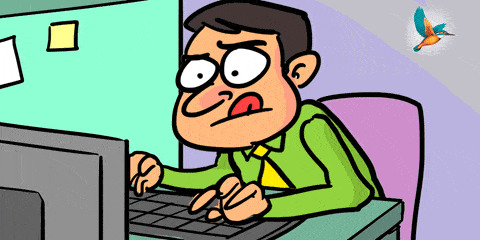 Here are the key takeaways from this article:
These agencies' services include website design, custom app development, SEO, and advertising campaigns.
The benefits of hiring a Shopify marketing agency for building and managing an online store.
As an online store owner, driving traffic to your website and optimizing your conversion rate is crucial to your business's success. Plerdy, a powerful Shopify app, can help you achieve that by providing essential insights into your website's visitors' behavior. With its advanced heatmaps, session recordings, and conversion funnels, Plerdy can help you identify the bottlenecks in your sales funnel and optimize your website for higher conversions. Don't wait. Install Plerdy on your Shopify store today! ?
What is a Shopify Agency?
Owners of e-commerce businesses may be familiar with the Shopify marketing agency. But what is a Shopify agency, and how can they help your online store succeed in the market? In a nutshell, a Shopify marketing agency is a team of experts that specializes in Shopify development, design, and marketing.
Here are some of the services a Shopify Agency may offer:
Shopify store setup and configuration
Custom theme design and development
App development and integration
SEO optimization
PPC and social media advertising
Email marketing campaigns
Analytics and reporting
Hiring a Shopify Agency can give you access to a team of professionals with experience building and managing successful online stores. They can help you build a beautiful, high-converting website. Shopify marketing agencies can maintain your online store with the latest features and trends.
A Shopify Agency can be an invaluable partner in growing your e-commerce business. Whether you need help with design, development, or marketing, a Shopify Agency can provide the expertise.
Do I Need a Shopify Agency?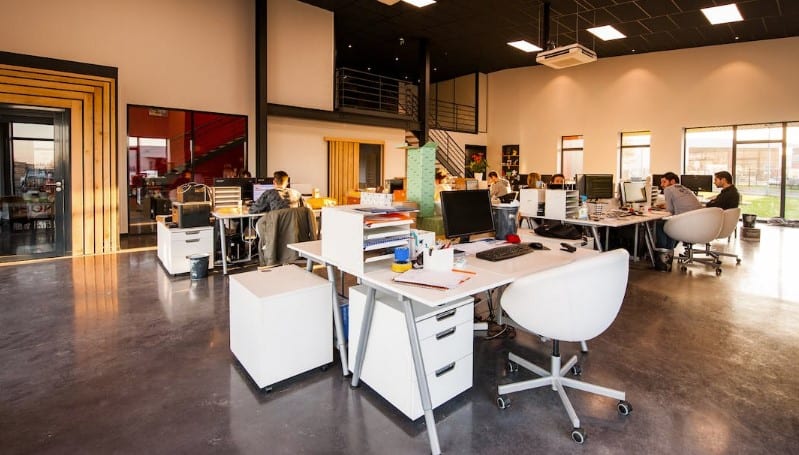 E-commerce business owners considering Shopify may wonder if they need a Shopify Agency. Consider these:
Do you have the time and expertise to design and develop your Shopify store?
Do you have experience with SEO, PPC, and social media advertising?
Do you have the resources to invest in ongoing maintenance and updates?
If the answer to these questions is no, then hiring a Shopify Agency may be the right choice for you. Shopify Agencies specialize in designing, developing, and marketing Shopify stores, so they can provide the expertise and support you need. With their help, you can create a professional-looking online store that attracts customers and converts them into paying customers.
How to Choose the Right Shopify Agency?
Choosing the right Shopify agency can make all the difference in the success of your e-commerce business. Here are some tips to help you choose the right Shopify agency:
Look for agencies with experience in your industry or niche
Check their portfolio and client reviews
Consider their expertise in areas such as design, development, and marketing
Look for marketing agencies that offer ongoing support and maintenance
Consider their pricing and contract terms
Do your study and find a Shopify agency with a proven track record in key areas. You'll also want an agency you're comfortable with that can give continuous assistance and maintenance for your internet business.
By researching and choosing the proper Shopify Agency, you can give your e-commerce firm the best chance of success in the competitive online industry. So don't rush your decision – take the time to find the right agency for your business's unique needs.
We choose each agency based on experience, client evaluations, and field expertise.
These top Shopify Agencies can help with store setup and configuration, custom theme design and development, SEO optimization, and marketing strategies.

Dive into e-commerce with MOBIKASA, a top-rated Shopify expert since 2012, boasting a talented team of 100+ certified Shopify developers. Crafting tailored Shopify eCommerce stores for all kinds of businesses, MOBIKASA has completed 300+ projects, delighting over 300 happy customers. Offering end-to-end setup services, they skillfully launch and manage Shopify stores, ensuring a seamless online shopping experience. Their Shopify and Shopify Plus proficiency has earned accolades like "Best Shopify Web Designer" and has become a trusted name in the Shopify Launch Program and Shopify Marketplace. Whether you're setting up a shop or revamping an existing store, MOBIKASA's developers will work their magic, creating a fully optimized, visually stunning, and user-friendly online marketplace that sets you apart from the competition. Their proven track record speaks volumes, with clients praising MOBIKASA's responsiveness, flexibility, and dedication to delivering top-notch e-commerce solutions. Take advantage of the opportunity to collaborate with these seasoned professionals and watch your e-commerce dreams come to life.
Key clients: 1800Flowers, Versace, Harry Winston, Maurice Lacroix, NYC Campaign Finance Board

Spiral Scout, a top-tier Shopify Plus agency, boasts a stellar track record in supercharging e-commerce success for businesses, from startups to Fortune 500 companies. With over 60 e-commerce and 42 Shopify-specific projects, this award-winning team of 120+ seasoned pros is on top of the game. They're dedicated to crafting custom, enterprise-friendly e-commerce solutions that rev up sales and streamline operations. Clients like Made in Cookware, Brilliant Tech, and Saysh have benefited from expert guidance and development, including complex custom data integrations and Shopify custom development. Trust Spiral Scout to seamlessly connect every element of your business into your personalized Shopify ecosystem, ensuring it functions exactly as needed. Let them work their magic on your e-commerce venture and watch your profits soar!
Key clients: Zoom, SoFi, Coca-Cola, Proctor & Gamble, Made In Cookware, Inturn

DigitalSuits, a top-tier Shopify app development company, boasts a stellar team of over 20 specialists dedicated to assisting clients through every stage of product development. These experts help businesses tap into new markets, enhance existing functionalities, and break free from Shopify's default limitations. With services such as headless Shopify development, creative UI/UX design, and seamless third-party app integrations, DigitalSuits ensures a polished, user-friendly end product. Clients can count on their expertise to swiftly tackle talent shortages, administrative hassles, and steep rates while building solid digital presences with Shopify app development services. In addition to their technical prowess, DigitalSuits also excels in mitigating project risks, providing access to a talent pool of e-commerce specialists, and offering immediate kick-off for a smooth project start. So, if you're searching for a reliable partner to elevate your e-commerce game, DigitalSuits is your go-to Shopify app development agency.
Key clients: Claim Technology, Laurus Law, Eurora, CrossingMinds, WYTH

Dive into the world of PIVOFY, a top-tier Shopify agency that takes your e-commerce game to new heights. PIVOFY offers a comprehensive suite of services, including seamless Shopify migration, tech stack setup, cutting-edge design and development, and smooth integration with third-party apps. They're experts in preserving and enhancing your SEO while catering to B2B capabilities. With PIVOFY's Shopify marketing agency tailored 60 and 90-day plans or the Enterprise package, they'll have your back with a user experience optimized for your brand identity, data migration, and even B2B functionalities. Don't just take our word for it; Andrew O'Rourke, VP of Operations at Bariatric Fusion, has praised PIVOFY's guidance, attributing a 115% YOY growth to their expertise.
Key clients: Sanitaire®, Pawstruck, NoveFerrum®, Bostitch®, Vosges Chocolate

Boost your online store with VT Labs, a top-notch Shopify development agency. As a recognized Shopify Partner & Expert, VT Labs specializes in developing impeccable custom Shopify apps for all devices, ensuring higher engagement, wider reach, and increased conversions. By working with their top-rated Shopify developers, you can rely on their expertise to help your business achieve its goals and elevate your store's success. With a track record of 100% success on Upwork, a 5.0 rating on Clutch, and over 100 delivered projects, VT Labs is a reliable choice for any e-commerce store. Their Shopify developers boast extensive technical expertise in custom Shopify development, custom app creation, data migration, API integration, payment gateways, and cart development. By choosing VT Labs, you're investing in your online store's growth and harnessing the power of Shopify to create a remarkable shopping experience for your customers. So, why wait? Let VT Labs work magic and watch your e-commerce store reach new heights!
Key clients: Rokoko, Ten Thousand, Vesta Sleep, JS Dental Lab, Fête Impériale, Bids.com, Bull & Stash

Enter the world of e-commerce with SpurIT, a top-rated Shopify agency that can handle all of your store's requirements. With over a decade of experience, this talented team has built 91k+ stores and developed 39 in-house e-commerce apps. They're proficient in creating bespoke enterprise-level solutions tailored to businesses of all sizes, from small startups to established Shopify Plus enterprises. Their work continues beyond design; they also know how to implement the exact functionality your store needs to thrive. With a stellar 4.9 average Shopify Experts rating, SpurIT is the key to unlocking your e-commerce success. Their impressive portfolio showcases their expertise in helping businesses build sleek, responsive online stores that look great and convert. So, gear up for a smooth ride into the world of e-commerce, knowing SpurIT has your back every step of the way.
Key clients: MadamGlam, DeckOfScarlett, TeddyBlake, IrresistibleMe, NewAge, and other businesses around the world

Pb+j, a trailblazing Shopify agency, creates jaw-dropping first impressions and drives remarkable results for e-commerce brands eager to embrace change. For example, they've partnered with ARIA, a high-touch minimalist design company, to develop an e-commerce website that amplifies their unique brand story without compromising their distinctive design ethos. Pb+j Shopify marketing agency has also collaborated with 49th Parallel Coffee, elevating its e-commerce site to meet the heightened demands of a rapidly changing market. With an uncanny knack for understanding a brand's vision and target audience, Pb+j delivers purposeful, modern, and relatable branding solutions that have received rave reviews from stakeholders, such as the CEO of Brand Your, who commended their outstanding work and impeccable results.
Key Clients: Loverboy, Endy, Harvard Business School, Stanford Design School

Step right up and discover the magic of Softtrix Tech Solutions Private Limited, a cutting-edge e-commerce marketing agency with a knack for Shopify wizardry! As a trailblazing web design and development powerhouse, they have your back in crafting mobile-friendly, conversion-focused online shops that dazzle customers and skyrocket your sales. Softtrix's secret sauce? A dream team of savvy developers, imaginative graphic designers, and marketing maestros, all working harmoniously to whip up clutter-free, responsive web pages with stunning visuals, seamless navigation, and irresistible CTA buttons. With Softtrix Shopify marketing agency in your corner, you'll take the online marketplace by storm, leaving your competitors biting the dust. Now that's what we call a recipe for e-commerce success!
Key clients: Bike Scooter City, Rockville Audio, Gorilla Wear Deutschland, Wylera Hair, eFlow Nutrition.

In today's fast-paced market, e-commerce businesses need a rock-solid partner to stand out. That's where Dynamic Dreamz comes in! As a top-rated Shopify Plus agency, their seasoned team of web developers and designers is dedicated to crafting stunning and highly functional online stores. With services ranging from Design to Shopify Conversion and Shopify Plus Store development to Responsive design, these experts have a knack for turning dreams into reality.
Dynamic Dreamz is a one-stop shop for all Shopify needs. They've got your back regarding theme customization, app integration, and migration to Shopify. And the cherry on top? Their ongoing support and maintenance ensure you're always in the lurch.
With 15+ years of experience and a growing list of happy clients, Dynamic Dreamz has repeatedly proven they're the real deal in the Shopify development game. So, if you want to give your e-commerce store a professional touch and reap the rewards of a bustling online market, look no further than Dynamic Dreamz. They'll pull out all the stops to make your Shopify dreams come true!
Key clients: NEKTER JUICE BAR, FIRST AID DISTRIBUTION, Custom Neon, Hype for Type, The Spoiled Mama.

Mohi.to is a User Experience & Digital Product Design Agency that believes a good user experience consists of an intuitive interface, beautiful design, reliable technology, and an engaging brand. The agency offers services in user experience design, website design and development, digital branding, and Shopify design and development. As a Shopify partner in Poland, Mohi.to specializes in designing, setting up, customizing, and optimizing an online store that provides an excellent buying experience. Shopify is a great choice for both high-scale and emerging e-commerce businesses, as it offers a powerful suite of possible integrations, add-ons, and themes. Mohi.to also provides custom Shopify theme development and customization services and Shopify Plus for high-volume merchants and enterprise clients. Mohi.to has worked with many great clients over the past ten years, including Scholl, Medicine, Hi Coffeedesk, MOWI, Ferro, and Answear.com, and has received positive feedback for their services.
Key Clients: Scholl, Toys'R'Us, Nokia, L'Occitane, Mowi, Helios, Bluesoft, Jones Lang LaSalle, Answear.com.

Art & Science, an independent Shopify marketing agency in Toronto, has a diverse team of thinkers, tinkerers, strategists, creatives, and technology experts that work together to provide top-notch creative and technical execution. Their services include strategy and consulting, branding and campaigns, eCommerce, digital marketing, and product innovation. They have worked with big brands like Starbucks, Sabian, and Nitro Circus and have won numerous awards for their work. Art & Science's approach combines scientific methods and artistic creativity to create bespoke campaigns and solutions that deliver results and goosebumps. Shopify marketing agency believes that strategy is the framework of big-picture thinking, creativity is crucial in all aspects of their work, and partnerships are crucial to creating trust with their clients. Eighteen rules for creative problem-solving inform Art & Science's philosophy, and they're always looking for new challenges to solve creatively.
Key clients: Sabian, Clearco, The Fertility Partners, Knowledge First Financial, Sagen, Bradley Smoker, Toronto International Film Festival (TIFF).

Suppose you're a high-growth merchant looking to leverage the simplicity of the Shopify Plus platform with expertise in custom integration, subscription, and scaling. In that case, SuperCo is the Shopify agency for you. With its superior customization features and multistore capacity, Shopify Plus is an excellent choice for large, high-volume merchants, especially those with unique needs such as wholesale and B2B businesses. SuperCo's services include premium, personalized support, conversion-focused design, more integrations, in-depth analytics, exclusive apps, resource access, wholesale channels, higher pricing options, and a merchant success program. SuperCo also has a vast network of tech companies that it collaborates with, which allows them to recommend the best apps and integrations for your platform. So if you're looking for a Shopify agency that delivers complex e-commerce solutions efficiently, look at least SuperCo.
Key clients: Fuel10k, Anatomé, Fabrizio Viti, Cult Mia

Looking to set up an online shop or store? Look no further than Whirlwind eCommerce LLC, a Shopify agency with over 20 years of experience building fast, search-engine-optimized, and high-conversion websites. Whether you're a small business or a large enterprise, Whirlwind eCommerce LLC can provide you with the strategy, implementation, and support you need to succeed in the market. From digital strategy and user experience design to omnichannel integrations and B2B commerce, Whirlwind Shopify marketing agency has done it all. And with clients like Petals.com, PlantBar.net, and MROSupply.com singing their praises, you can trust Whirlwind eCommerce LLC to help you convert more visitors to sales, use fewer resources, and look good doing it.
Key Points: Sipwell, MUSE Beauty.pro, manifest, Model cars, galileo

Webrika is a Shopify marketing agency offering various services, including design, development, e-commerce solutions, and social media marketing. The agency aims to help businesses achieve their goals by understanding their needs and aspirations. They have a team of experienced professionals, including a founder and CEO with over 11 years of experience in web development, full-stack and front-end developers, project managers, and UI/UX designers. Webrika Shopify marketing agency specializes in custom software solutions, using cutting-edge technologies to deliver high-scalable software solutions. One of their successful projects involved helping a SaaS company develop and design their custom e-commerce application from the ground up, which helped the client gain more customers and grow their business. They also helped a global travel agency move their site's front end to React.js, with quality guaranteed by their CEO's understanding of the client's needs.
Key Clients: Pinc Solutions, Elevatione, Matrax, Maistorimo, Water Buffalo

Naturaily is a software development company that provides end-to-end technological consulting and implementation services for e-commerce businesses, including Shopify development & integrations for Shopify-based stores. Their team of experienced professionals designs the UX/UI of e-commerce stores, performs A/B tests to maximize conversion rates, ensures outstanding user experience and minimizes bounce rates, and supports businesses in integrating their stores with existing ERP, payment, or delivery software environments, reducing time spent on manual tasks. Additionally, they optimize stores for SEO, grow organic traffic, and provide regular support and IT development on the store's ongoing issues or additional development requirements. Naturaily uses Shopify, Shopify Plus, Ruby on Rails, and analytical software such as Hotjar or Heap Analytics to ensure proper UX/UI design and store optimization. Their portfolio includes top e-commerce brands, and their services are tailored to clients' needs. Naturaily is an award-winning company that values individuality, professionalism, open communication, and honesty.
Key clients: EA Technology, Eurobank, Blue Media, AW Niemeyer (AWN), Tech to the Rescue.

Signifly, the Shopify marketing agency innovation partner is an expert in helping ambitious e-commerce brands become digital leaders. Their team of experts crafts pioneering brands, products, campaigns, and e-commerce that can bring your ideas to life. Signifly has a proven approach called "Innovate by Doing," which means real innovation doesn't happen on slides but in the hands of users. Their secret sauce is execution, which makes them stand out from the rest of the Shopify agencies. Signifly has collaborated with various industry leaders, startups, and e-commerce brands like 7-Eleven, Leo Pharma, and Bank of Montréal. They have proven to be a reliable partner in scaling your brand. They can help you with design, user experiences, video production, PIM- and ERP systems, and give solid strategic inputs on how your company can scale within different areas.
Key clients: Google, BMO – Bank of Montreal, Diva Cup, GE Current, Maersk Line, Government of Canada

Looking for a Shopify agency that can help take your e-commerce brand to the next level? Look no further than Fourmeta – a team of dedicated Shopify design, development, and marketing experts. Whether you're looking to improve your website's user experience, develop digital products, or enhance your digital marketing strategies, Fourmeta has the experience and expertise to help you achieve your goals. As a Shopify Plus agency, Fourmeta is dedicated to delivering exceptional results for e-commerce brands worldwide. With their full-cycle digital agency approach, Fourmeta ensures that every stage of product creation is infused with a human touch, from idea to research, focus, and result. Contact Fourmeta today to discover how they can help your e-commerce brand succeed.
Key Clients: eMop, condomini, Mobihub, lilledkoju, ZONTJK.

MakeBeCool is more than just a Shopify e-commerce development company; it is a team of creators, visionaries, and experts that drive brands through eCommerce. They focus on helping businesses grow further by investing their resources and sharing their experience. They involve their partners in the process, find answers to questions together, and aim at reaching stable growth results. They offer Shopify development services such as theme development, migration, maintenance, and Shopify Plus agency. MakeBeCool has worked on successful projects such as a platform migration for DS Laboratories, e-commerce site design and development for John Leo Rose, e-commerce development for Eve Distribution, and Shopify plus development for GrossoShop. They have received top awards and recognition for their commitment and expertise in Shopify web development, including being added to Clutch's 15 best web development companies. With MakeBeCool, you get a dedicated team focused on your goals, open to any changes, and driven by both the process and results.
Key clients: GrossoShop, ZINVO, yfood

Varfaj is a Shopify agency that provides top-notch services to e-commerce businesses, particularly in mobile app and Shopify store development. Their React Native, Express, and Node.js stack offer iOS and Android functionality, giving their clients a broader reach in the market. Custom Shopify development is also part of their offerings, making their client's brands stand out and increasing sales and revenue. Moreover, their expertise extends to blockchain research, accelerating their clients' businesses by entering this intimidating space. Varfaj has an impressive list of clients, including the NFL Hall of Fame, Lyrical Lemonade, Mark Cuban, Outerknown, and beam. Varfaj's team is a fantastic development partner, and their energy, enthusiasm, and dedication to producing best-in-class websites and experiences make them a delight to work with.
Key clients: Lyrical Lemonade, The Guardian, Mark Cuban Companies, Loud Luxury, Colliers International, Makeup by Mario

Commerce-UI Shopify marketing agency is a team of developers specializing in building headless e-commerce websites. They partner with top designers to bring aesthetics and cutting-edge technology together, delivering their clients the best possible e-commerce experience. Commerce-UI's approach is based on meticulous attention to design detail and direct communication, which means you will work with the lead developer directly. They have a collaborative environment and a quality-driven work ethic and are technology-oriented. They help brands to define what's next for e-commerce and assist them in growing their market by building long-term roadmaps. The Commerce-UI Shopify marketing team has received excellent client feedback for delivering a faster, more seamless site that has boosted their conversion rate optimization rate.
Key Clients: Rolex, OuraRing, Blackroll, Splits59, Magda Butrym
Bottom Line
Choosing the right Shopify Agency can make all the difference in the success of your e-commerce business. By reviewing our list of the top 20 Shopify Agencies in 2023, you'll have access to a range of talented and experienced agencies to help you take your online store to the next level.
Pick a design, development, or marketing agency specializing in your priorities. Additionally, consider their pricing, contract terms, and client reviews to ensure you choose an agency that fits your business.
And remember, to help you optimize your online store and increase your conversions, you can install the powerful Plerdy Shopify app. With advanced heatmaps, session recordings, and conversion funnels, Plerdy can help you identify and fix any issues with your website's UX and increase your sales. So what are you waiting for? Install Plerdy today and start seeing real results for your e-commerce business!