Welcome to the definitive guide ? to the Top 12 Shopify Development Agencies of 2023. In this digital era, having a polished, high-functioning Shopify store is imperative for businesses across all niches—from luxury fashion to artisanal coffee. Dive right in to discover stellar agencies that skillfully maneuver through the complexities of Shopify development. These stand-out performers include: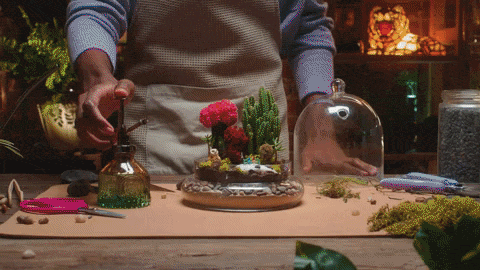 A whiz in delivering bespoke ecommerce solutions.
Masters of brand-focused design and seamless functionality.
Leaders in streamlining Shopify operations for optimal efficiency.
Beyond this, we're shining a spotlight on the fantastic Plerdy tool, the perfect partner for your SEO and UX needs. Elevate your Shopify store's performance and user experience, driving outstanding results with Plerdy. ?
Strap in for an informative journey through these top-tier agencies, each wielding the power of Shopify to ignite ecommerce growth. Uncover which agency resonates with your unique business needs and objectives. Stay tuned, as we unpack the wonders of Shopify Development Agencies, right at your fingertips. ?
The Importance of Choosing the Right Development Agency
In the bustling ecommerce landscape, nailing the right Shopify development agency is akin to striking gold. Think of it: your online store is your digital storefront, and, much like a brick-and-mortar shop, first impressions matter. So, opt for a Shopify wizard that'll craft a dazzling, sales-crushing store.
Now, here's the real deal:
Tailored Solutions – Opt for agencies that flex their creative muscles to design custom solutions that mirror your brand's essence. For instance, a chic fashion outlet warrants sleek layouts and rapid checkouts, whereas a quirky gadget hub thrives on snazzy animations.
Technical Mastery – It's imperative to side with an agency that boasts a deep well of Shopify know-how. They must hold a deft hand at integrating features that push your site's performance to the brink of perfection.
Post-Launch Support – Post-deployment, your store should not be left in the wilderness. A formidable agency walks with you through thick and thin, ensuring the site's gears never grind to a halt.
As the gold rush of ecommerce escalates, there's no time to dawdle. Pick a Shopify development agency that's a cut above the rest. They'll craft an enticing digital bazaar, empowering your brand to trounce the competition, and keep the registers ringing incessantly.
Things To Consider When Choosing A Shopify Development Agency
Harnessing the prowess of an impeccable Shopify development agency, when sifting through the myriad options, requires finesse and discernment.
Hold on tight, and pay attention to:
Niche Expertise – Root around for agencies that have a flair for your specific industry. Let's say your forte is vintage vinyl records – your ideal partner should be adept at designing retro, nostalgia-inducing storefronts that make audiophiles go weak in the knees.
Portfolio Dazzle – Don't take their word for it, let their portfolio do the talking. Peek into their past work and judge if it's love at first sight.
Response Time – Snag an agency that doesn't keep you hanging. They should be lightning-quick, in tune with your time constraints and market demands.
Cost Effectiveness – Pin down an agency that doesn't burn a hole in your pocket, but also doesn't skimp on quality. It's about striking the right balance.
Time waits for no store. Ride shotgun with a Shopify development agency that rolls up its sleeves, takes your ecommerce vision by the horns, and converts it into a jaw-dropping reality. In a sea teeming with fish, make sure you reel in the mightiest catch.
List of the Best 12 Shopify Development Agencies
Saddle up and join me as we gallop through the landscape of Shopify development, unearthing the cream of the crop, the 12 finest agencies that are setting the bar in 2023. It's a motley crew, but they've got one thing in common: they're the maestros of the Shopify symphony, orchestrating stellar online storefronts that turn potential browsers into loyal customers. Each one, a shining star in the e-commerce galaxy, is poised to fuel your business's digital dreams, taking your Shopify store from ordinary to extraordinary.

Rev up your ecommerce engine with Netalico Commerce – a powerhouse Shopify development agency that's got your back. When it comes to crafting digital storefronts, Netalico packs a punch with hands-on, merchant-focused services for Shopify, Magento, and BigCommerce aficionados. You're not signing up for a one-size-fits-all solution; Netalico digs in and tailor-makes your store.
What's in Netalico's magic toolbox?
Stellar Code: Netalico's code isn't just smart; it's scalable. It's the kind that bends to your brand's every whim.
Designs That Convert: With data-driven, conversion-focused design, Netalico stitches together interfaces that turn heads and wallets.
Unwavering Support: Quick and personal – that's how Netalico rolls. They're not vendors; they're your business allies.
Take an artisan coffee brand, for instance. Netalico's maestros would concoct a hip, inviting layout, sprinkle in intuitive browsing, and top it off with swift checkout processes to keep the coffee addicts coming back for more.
With a whiz team that boasts 40+ combined years of experience – and certifications in Magento 1 and 2, Shopify, and BigCommerce – they're battle-tested and primed to catapult your store into the stratosphere. From bespoke development solutions to agile support, Netalico Commerce is the jet fuel your ecommerce rocket needs.

Dive into the digital ocean with MOBIKASA – a top-tier Shopify and Magento expert that's churning waves in eCommerce. Based in New York City, this digital powerhouse boasts an impressive array of services – catering to web development, mobile apps, and growth marketing. For anyone hungry to build an online store, MOBIKASA is a one-stop destination for top-notch Shopify development services. MOBIKASA is Shopify's valiant knight – equipped with Shopify Plus expertise since 2012, and is among the globally top-rated for its finesse.
Scale up your online store with MOBIKASA's bountiful features:
Custom Shopify Apps for added functionality
Dashing UI/UX design to woo your customers
Top-of-the-line Shopify ADA Compliance
Exquisite Shopify Marketing strategies to rev up sales
MOBIKASA's expertise stretches across diverse niches such as fashion, beauty, jewelry, and home products – crafting pixel-perfect, high-traffic websites that spell out success. Their mobile app development services are equally striking. Be it React Native, smart device applications, or HIPAA compliant applications, MOBIKASA seals the deal.
What's more, they don't just stop at development. Their growth marketing strategies, ranging from SEO to content creation, ensure that your business scales up – lock, stock, and barrel.
With numerous awards under their belt, including Top Shopify Development Company 2023, MOBIKASA's credentials speak for themselves. Kick your online store into high gear with MOBIKASA – your trusted ally in eCommerce mastery.

Dive into the ocean of opportunities with Webvolty IT Solution – a powerhouse agency poised to revolutionize the Shopify ecosystem. Fueling growth with innovation and quality, Webvolty crafts exceptional UI/UX designs to ensure that your ideas get the traction they deserve. The synergy of Webvolty's unparalleled creativity and industry-rich experience of over 6 years is what sets them apart. Catering to clients across 100 countries, Webvolty scales your offline business through a medley of IT services.
Notably:
Refined eCommerce templates, tailored to fit various verticals like healthcare, food & beverage, travel, and manufacturing.
Over 1100 completed projects and a roster of more than 3500 satisfied clients.
An army of over 20 dedicated developers and designers, turning dreams into reality.
Shopify merchants, brace yourselves! Webvolty's Shopify development services encompass a kaleidoscope of features designed to turbocharge your store. From optimizing sales funnels to crafting captivating user experiences, Webvolty is a treasure trove of eCommerce mastery.
Webvolty doesn't stop at Shopify. It also reigns supreme in Magento, OpenCart, and PrestaShop – catering to diverse needs. Count on Webvolty to ramp up your digital storefront with a dash of finesse, and a bucketload of ingenious solutions. Bottom line: Webvolty IT Solution is the ultimate ally for those ready to shake up the eCommerce landscape.

At Oyova, we're pioneers in delivering bespoke agency services. We're a dexterous team of 'Solutionists' thriving on breaking through barriers to fuel your business growth. Our expertise lies in custom software, marketing, development, and IT consulting. We are well-versed in using marketing and technology as our primary tools to devise outstanding solutions, optimizing your business to surpass competitors at every turn.
We specialize in various domains including Web Development, Content Marketing, White Label Development, Web Application Development, SEO, User Experience, Paid Search, Web Design, Inbound Marketing, Social Media Marketing, and Shopify eCommerce Development.
Our work in Shopify eCommerce Development is especially impactful. We help businesses to tap into a whole new level of scalability and profitability with our powerful Shopify eCommerce development services. We create custom themes and implement apps that help businesses extend their reach, making their products and services accessible worldwide.
Key aspects of our Shopify eCommerce development services include:
Scaling Businesses: Ensuring that the growth of your business is never hindered.
Utilizing PaaS: Providing enhanced security and streamlined operations.
Offering Turnkey Apps: Solving eCommerce challenges with a vast array of options.
Integration: Bringing together various social and eCommerce profiles.
POS Compatibility: Enabling smooth integration with your POS system.
Oyova's expertise doesn't stop here. We also excel in Website Design & Development, Feature Development, and App Development, all while maintaining a crystal-clear line of communication with our clients. Our success story is punctuated by an impressive track record of eCommerce implementations, many involving challenging development. We're not just another agency – we're Oyova, your trusted partner in delivering solutions that move your business forward.

Dive into a digital revolution with Absolute Web, your Miami-based ally, specializing in a myriad of eCommerce solutions. As a full-service eCommerce agency, Absolute Web excels in custom web development, UI/UX design, and marketing, firmly rooted since 1999 with additional offices in Los Angeles and Lisbon. Our team, a powerhouse blend of digital strategists, certified developers, and UI/UX designers, drives online conversions and expands brands.
Our notable work in Shopify is a testament to our prowess. A certified Shopify Plus agency, we roll up our sleeves to customize Shopify stores, streamline UI/UX, and ensure the wheels are greased for a smooth performance.
Some of the top-notch brands that we've decked out:
Cheney Brothers: We harnessed digital commerce solutions to galvanize their market standing.
Luminaire: Successfully performed a platform migration, enriched the UI/UX and integrated ERP.
Capezio: Seamlessly integrated bespoke eCommerce solutions.
What's more?
Custom web development
High-octane UI/UX design
Marketing stratagems
We've also clinched partnerships with other leading eCommerce platforms such as Magento and BigCommerce, providing brands with edge-of-the-seat experiences through custom development, data migration, performance enhancements, and much more.
With Absolute Web, your brand gets a turbocharged lift-off, ensuring you land safely in the bustling marketplace. Grab this opportunity for a meteoric rise with a Shopify powerhouse that makes it happen, day in and day out.

IT-Geeks is your full-service Shopify agency that's been steering clients to ecommerce stardom for over seven years. With an impressive repertoire of over 5,000 design, development, and optimization projects, IT-Geeks is the go-to agency for Shopify brilliance.
Specializing in Shopify development, our agency is fueled by innovation, driving results that catapult online stores into the stratosphere. From startups to established enterprises, our team of over 200 experts tackles every project with zest.
Some of the stellar services we provide include:
Shopify Store Setup: Seamlessly instigate your business's online journey.
Shopify Store Migration: Shift your ecommerce base without a hitch, for those seeking a superior shopping cart solution.
Shopify Store Redesign: Spruce up your storefront to keep pace with ever-evolving trends.
Moreover, IT-Geeks' store maintenance services are second to none. Our dedicated team members iron out any kinks and stay on top of store updates. We've successfully generated over $10,000,000 in client revenue from maintaining stores.
Partnering with us, your ecommerce business is in adept hands. With accolades from Clutch and GoodFirms, and a staggering 3500+ five-star reviews, our commitment to excellence is undeniable. IT-Geeks stands as an enduring partner, aiding businesses in harvesting the ecommerce bounty through unmatched Shopify solutions.
SetuBridge Technolabs, a sterling eCommerce Development Agency nestled in India, propels brands by forging tech-driven, razor-sharp solutions. Adept at unraveling complexities, their team knits user-centric interfaces, sculpting online stores with a delightful finesse.
Shopify enthusiasts, listen up! SetuBridge is a maestro in Shopify Development, churning out modern stores primed for sky-rocketing sales. Let's delve into their Shopify offerings:
Custom Shopify App Development: With a lineup of seasoned app builders, SetuBridge crafts eclectic Shopify apps. These apps arm your store with sizzling features and sleek integrations.
Controlling Inventory and Cart: Bolster your store's defenses with customized inventory management.
Data Analysis & Reporting Tools: Break barriers and build a formidable empire with insightful daily reports and analytics.
Managing Discounts Apps: Spice up sales with automatic discount integrations.
Managing Orders and Shipping: A bespoke Shopify store tailored to your specs, ensuring seamless order tracking and fraud protection.
Account and Finance Apps: Streamline your finances with custom invoicing and reports.
Moreover, they wield Magento magic – constructing enterprise-grade storefronts poised for commercial triumphs. Performance Optimization is their second name, turning casual browsers into loyal patrons with their ultra-swift, buttery-smooth shopping experiences.
SetuBridge has carved out a niche in eCommerce development – don't take our word for it; their case studies speak volumes. From Fujifilm to Bathbliss, their technology solutions transform client ideas into a splendid reality.
So, step up your eCommerce game with SetuBridge – they mean business.

Ignite your online retail ambitions with Optimum7, the titan in eCommerce development and marketing services. With a laser focus on Shopify Development, Optimum7's expert fleet is in the driver's seat, steering your brand through the bustling eCommerce freeway. Famed for impeccable development, seamless migrations, and cutting-edge customization, Optimum7 is your go-to agency for creating an extraordinary Shopify experience.
Here's what sets Optimum7 apart:
eCommerce Maestro: Steering over 500 clients, handling a staggering 1 Billion dollars in annual eCommerce transactions.
Content Kings: Churning out 5,000 pieces of brilliant content yearly, with an in-house armada of copywriters, videographers, and graphic designers.
Revenue Skyrocketing: Empowering clients with a jaw-dropping 50% average increase in eCommerce revenue.
For instance, in the high-stakes niche of luxury watches, Optimum7 created a streamlined online store for a client with custom integrations – resulting in tripled sales.
Optimum7 doesn't just dabble in Shopify – they conquer it. More than 700 custom functionalities for Shopify Plus have been tailored by their hands, and they've smoothly migrated over 1,000 eCommerce businesses to Shopify. With Optimum7's mastery in UI/UX design, Shopify stores not only dazzle but also work like well-oiled machines.
With Optimum7, your eCommerce store isn't just a storefront – it's an art piece, a masterpiece that pulls in the crowd and sweeps them off their feet. So, buckle up and let Optimum7 pilot your Shopify store to stellar success.

Unleash the potential of your online venture with Grind Web Studio – a trailblazing agency specializing in ecommerce and product websites. Bolster your brand with our meticulously crafted ecommerce solutions engineered to captivate clients and turbocharge sales. With a staggering 13 years of expertise under our belt, Grind Web Studio is the powerhouse you need to make a splash in the digital market. Our clients' success stories speak volumes – Biotrade's stellar ecommerce platform now operates in multiple markets, Parkmart effortlessly runs an ecommerce platform for a chain of grocery stores, and Tochici leads the market with an ecommerce platform dedicated to babies and kids' attire.
We don't stop at launch; we take you under our wing – nurturing your website to constantly evolve and thrive. Our services are tailor-made for success:
Full stack development
Unparalleled WordPress development
Bespoke web designs
Front-end and back-end development
Enduring support post-launch
Shopify aficionados, we excel in bespoke Shopify design and development. Through Shopify's robust architecture, we ensure your store is not just another brick in the wall. Benefit from endless customization, a plethora of plugins, and seamless integration across multiple sales channels. So, gear up and break the mold with Grind Web Studio – your partner in ecommerce excellence.

Elevate your brand into a symphony of success with Commence Studio! Let's dive in and unpack how this creative agency transforms purpose-driven brands with jaw-dropping development finesse. From eCommerce prowess to splendid packaging designs, Commence Studio has your back. Take a walk down the hall of fame and bask in the aura of their brilliant collaborations:
Death Wish Coffee Company: A Shopify website migration that was seamless and invigorating – much like the coffee itself.
Gravallese Co: A spellbinding journey in Italian heritage and grooming products.
Barnacle Foods: A fresh rebranding of Alaskan kelp-based foods.
Blind Dog Coffee: Community-focused coffee roaster gets an exuberant brand identity and packaging.
Deso Supply Co: A mobile eCommerce site to rekindle the spirit of purpose-driven retail.
What's more? They pair design with technology to craft brands that resonate with cultural values. Focused on supporting businesses with a purpose, Commence Studio is adept at creating Shopify storefronts that not only dazzle but convert! With their specialization in Sass and Liquid templating, Shopify development is a breeze – seamlessly integrating design and coding to drive sales through powerful Shopify storefronts.
In a nutshell, Commence Studio synthesizes branding, eCommerce, digital marketing, and content creation to cultivate thriving, purpose-driven brands.

Dive into the ecommerce wave with Chop-Chop, the ultimate web development service for agencies and startups. Packed with design-aware developers, Chop-Chop crafts stunning, high-performance ecommerce stores that not only captivate customers but also streamline your sales. Specializing in Shopify development, our in-house team of 30 experts are eager to harness Shopify's robust features to propel your online store. Moreover, Chop-Chop's squad boasts extensive experience in translating exquisite designs into quality code – a perfect blend of creativity and technical prowess.
Here's what you get with Chop-Chop:
Lightning-fast, scalable Shopify stores built from the ground up
Tailored ecommerce solutions with tight security measures
Custom Shopify extensions and seamless integration of existing ones
Agile development with smooth, efficient communication
Commitment to investing in future technologies for real value
Take Pulpa, a Wroclaw-based fashion designer brand. Chop-Chop developed an enchanting WooCommerce store, transforming Pulpa's online footprint. Another example is Acai Brothers, Australia's fastest Superfood Bar chain. Their WooCommerce-powered store, replete with a custom map, is an epitome of vibrant design and swift user experience.
With Chop-Chop, rest assured of an ecommerce store that's not just a digital storefront, but an engaging, conversion-driven powerhouse. It's time to rev up your ecommerce engine – hop on with Chop-Chop!

Dive into the ecommerce wave with Biztech Consulting & Solutions, an ace agency that masters Shopify development. Serving as a linchpin for brands since 2006, Biztech decodes the intricacies of tech challenges and powers you with custom software development, marketing strategies, and a platter of tools to scale up your ecommerce game.
The Shopify experts at Biztech exhibit a stellar track record – 16+ years of expertise, 300 dynamic professionals, and 1200+ accomplished projects. It's no coincidence they're in the big leagues of IT services and consultation.
Let's shed light on some Shopify services they dish out:
Store Setup & Configuration: Kick-start your e-store with Biztech's seamless setup and configuration.
Shopify Custom Development: Dress up your store in a unique garb that reflects your brand.
Shopify Web Development: Reap the benefits of a tailored ecommerce store, sprinkled with industry-specific functionalities.
Shopify Migration: Transition smoothly from platforms like Magento and WooCommerce to Shopify.
Shopify Integration: Integrate CRM, ERP, and marketing systems effortlessly for an upgraded workflow.
Shopify Mobile App Development: Craft custom mobile storefronts for an intuitive shopping experience.
But that's not all. Their agile approach, DevOps, performance metrics, and client engagement are a few more cherries on the top. All this wizardry is bound to elevate your Shopify store, fueling customer satisfaction and business growth. Partner with Biztech and navigate the ecommerce sea like a pro.
Conclusion
As we wrap up our insightful exploration through the e-commerce cosmos, we find ourselves more enriched than ever before, with newfound knowledge of the Top 12 Shopify Development Agencies lighting up the scene in 2023. From Marco's meticulous designs to Eve's advanced strategies, these agencies showcase unparalleled professionalism and a flair for delivering exquisite Shopify experiences. ?
These agencies are not merely service providers but are catalysts for transformation, empowering businesses to not just keep up, but to flourish in the digital sphere. The precision, finesse, and attention to detail they bring to every project testify to their expertise and dedication.
And when it comes to elevating your Shopify store's performance, there's no tool like Plerdy at your disposal. Dive in and utilize this powerful SEO & UX tool for the health and growth of your online business. Plerdy is the ace up your sleeve that ensures your site is user-friendly and ranks high in search results. ?
This journey has provided us with a clear map of the Shopify terrain, highlighting trailblazers who can effectively navigate the complexities of e-commerce. As we part ways, remember this: in the world of digital retail, partnering with the right Shopify development agency is half the battle won. ?