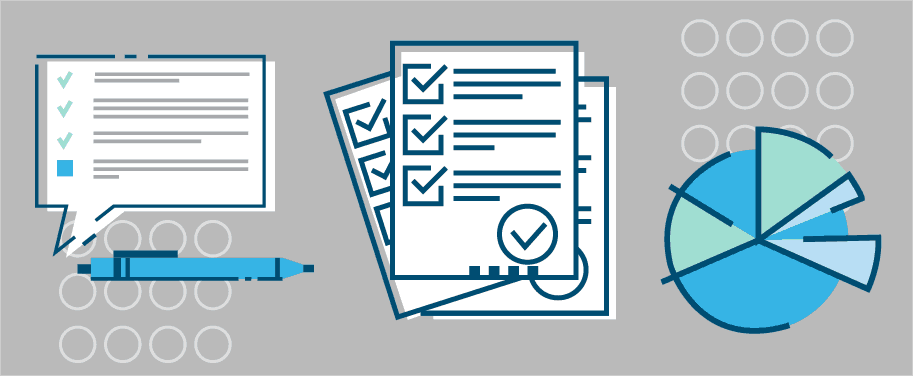 From time to time, digital marketers have to conduct surveys. They give a chance to find out the opinion of an audience, test certain advertising hypotheses, and complete many other useful tasks. With the help of surveys, you can even create a communication channel with your customers.
Unique questionnaires are really great but they require additional expenses. You will have to hire a copywriter, designer, and programmer. Therefore, it may be easier to use ready-made solutions offered in numerous paid and free services.
Let's check out 18 services that can greatly help with online surveys:
Contents: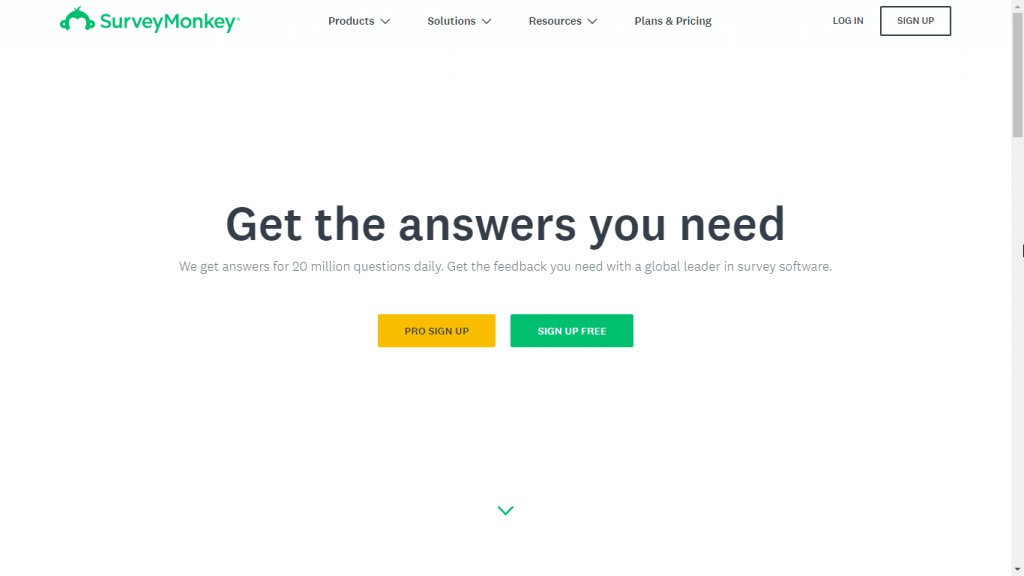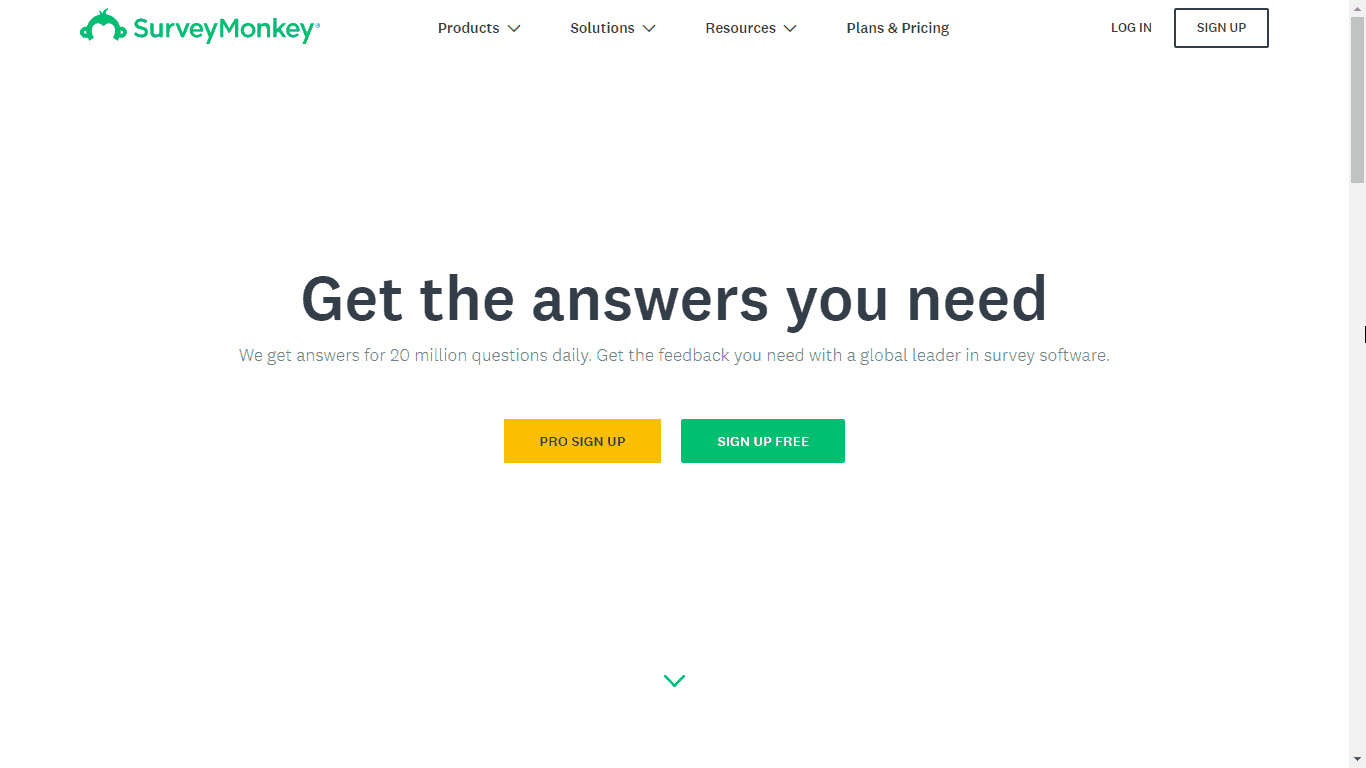 In this service, you can conduct over 10 types of surveys and A/B testing. It has a free version and is localized to the most widespread world's languages. This makes SurveyMonkey really accessible and easy-to-use. The software can be implemented on websites, social networks, and email newsletters. With the basic plan, you can ask up to 10 questions and get up to 100 responses.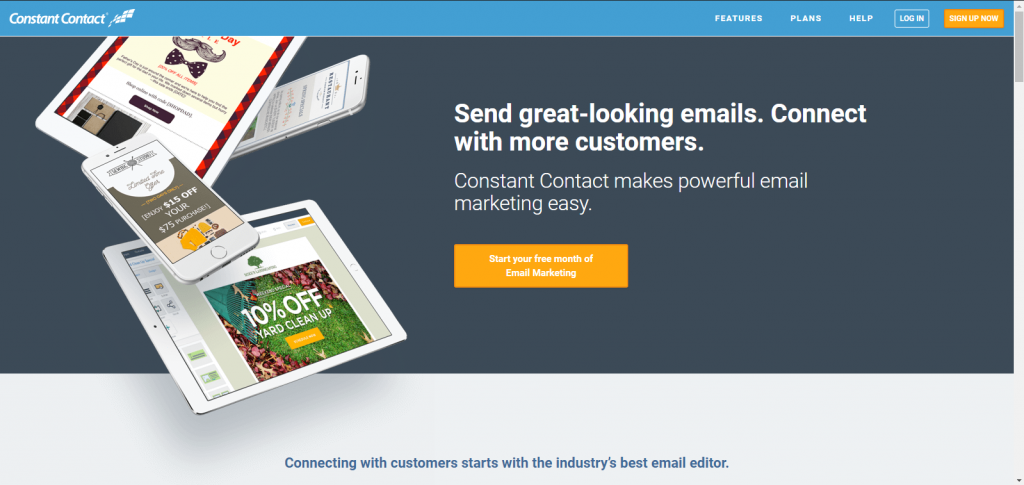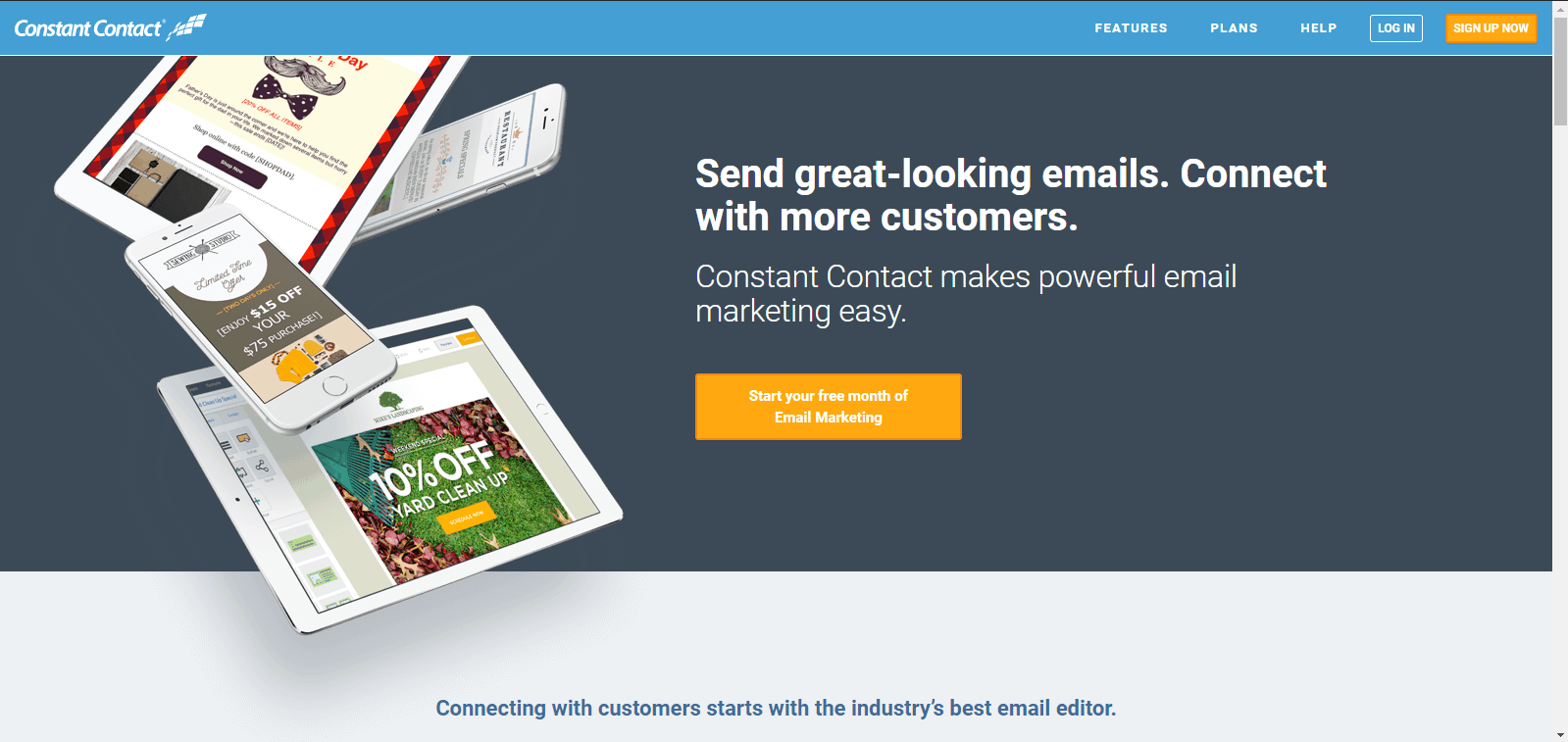 Constant Contact promises its users to keep them connected with their users with good-looking emails and broad functionality. You can also use it to create simple surveys and polls if you decide to choose the Email Plus subscription. Moreover, for those who conduct polls via emails, this service offers real-time analytics. Users can see who opens or ignores their newsletters to learn more about their audience.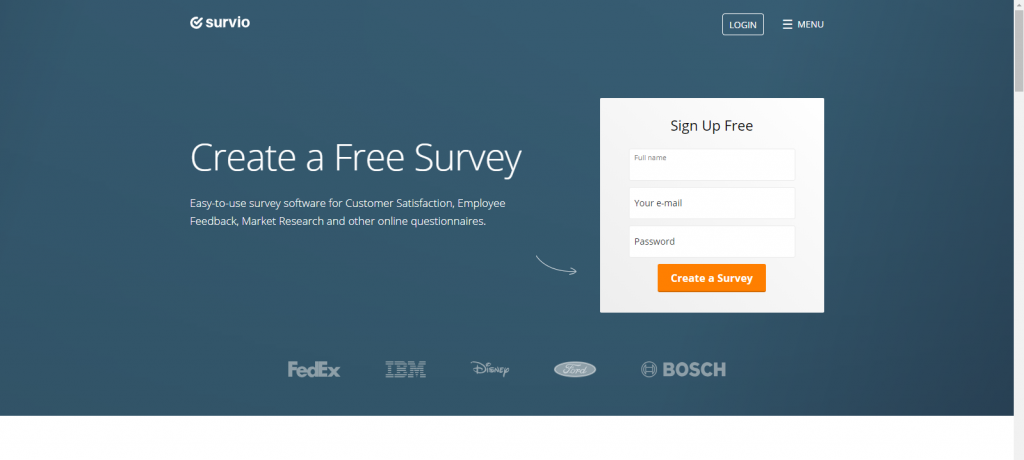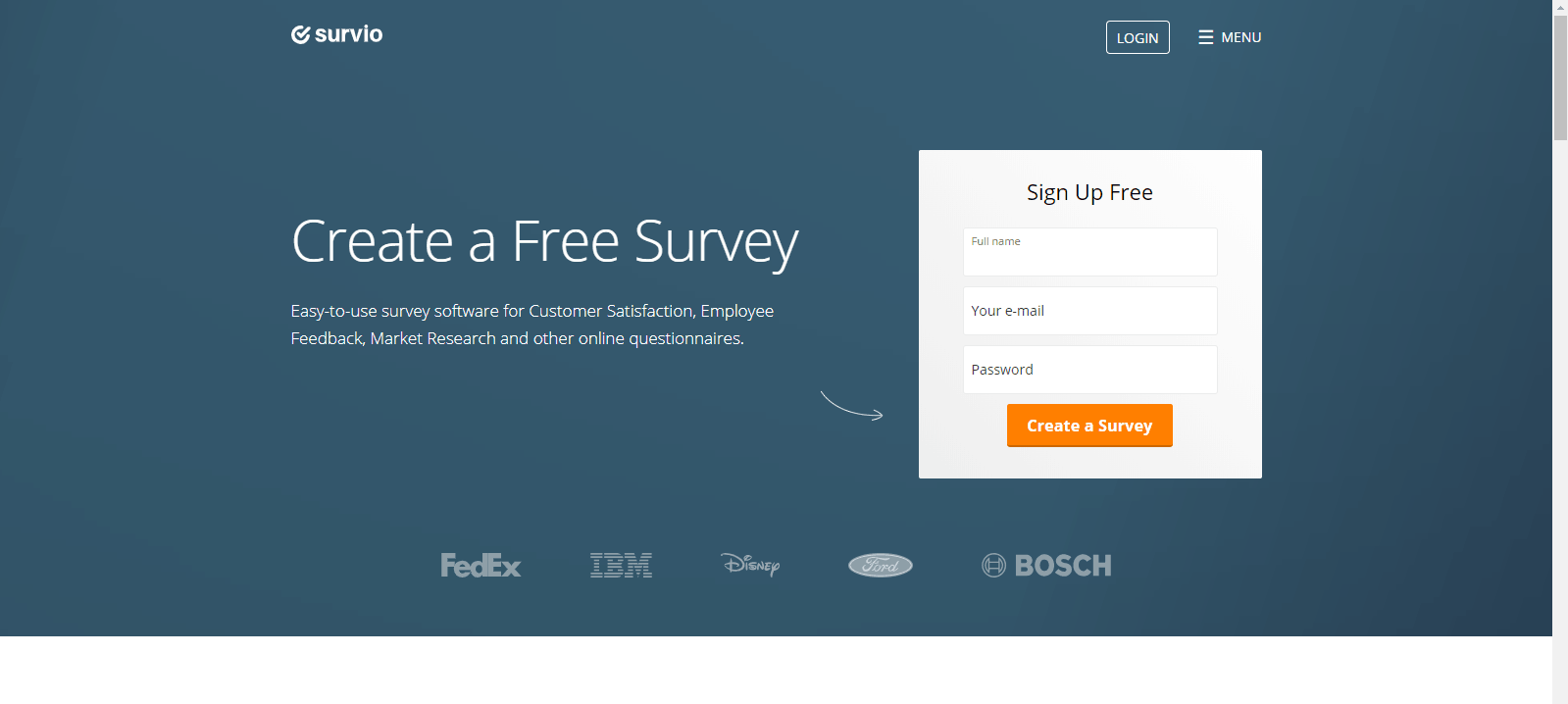 In a free version of this tool, you can only create 5 surveys, but the number of questions is unlimited. Additionally, you will get 100 ready-made templates of questionnaires and a multilingual interface. Want more? Enjoy Survio's personalization with 70+ designs, customizable buttons, videos, and photos.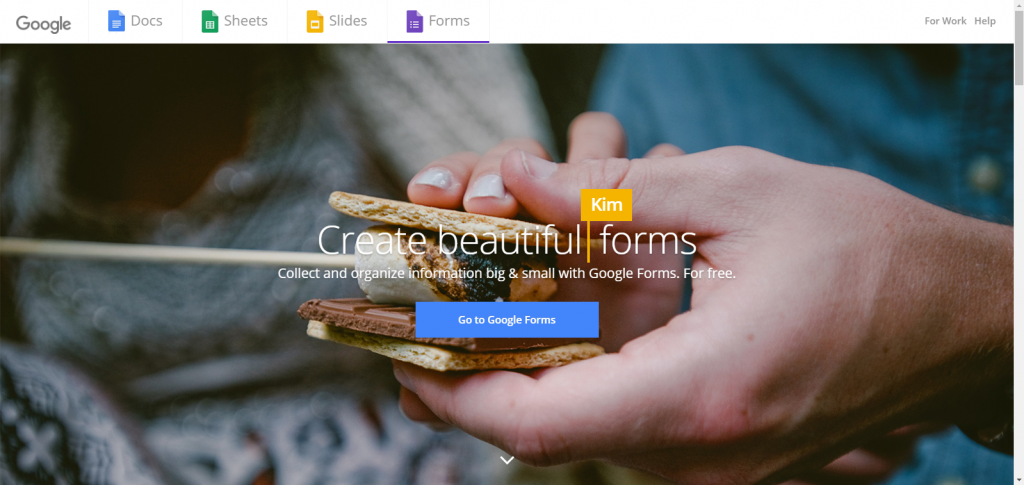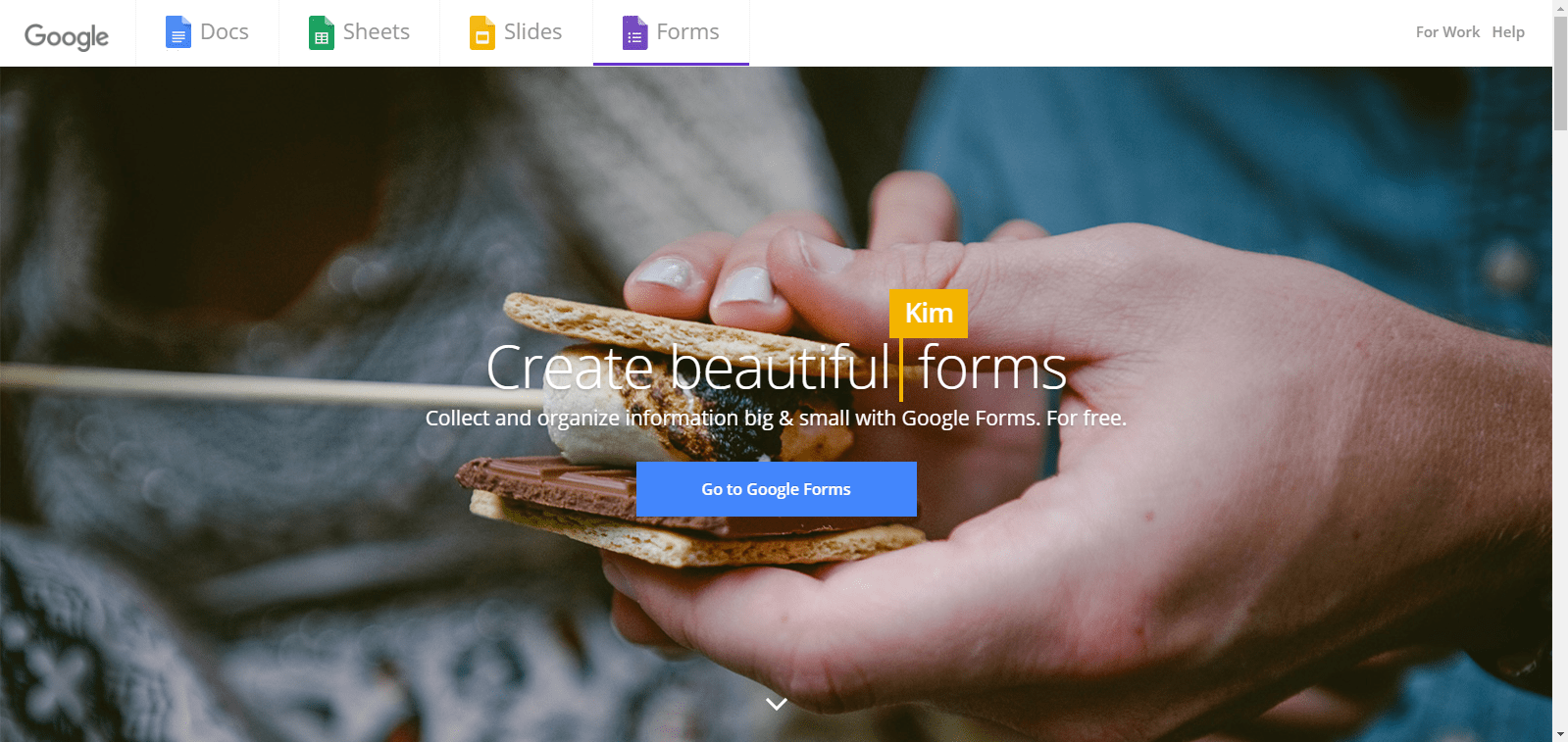 Google Forms is probably one of the most renowned online survey tools. This free service is perfect in its simplicity and elegant design. The ways to share Forms are standard. You can place them on your website, in newsletters, or on social media. The results are saved to Drive or aggregated in tables.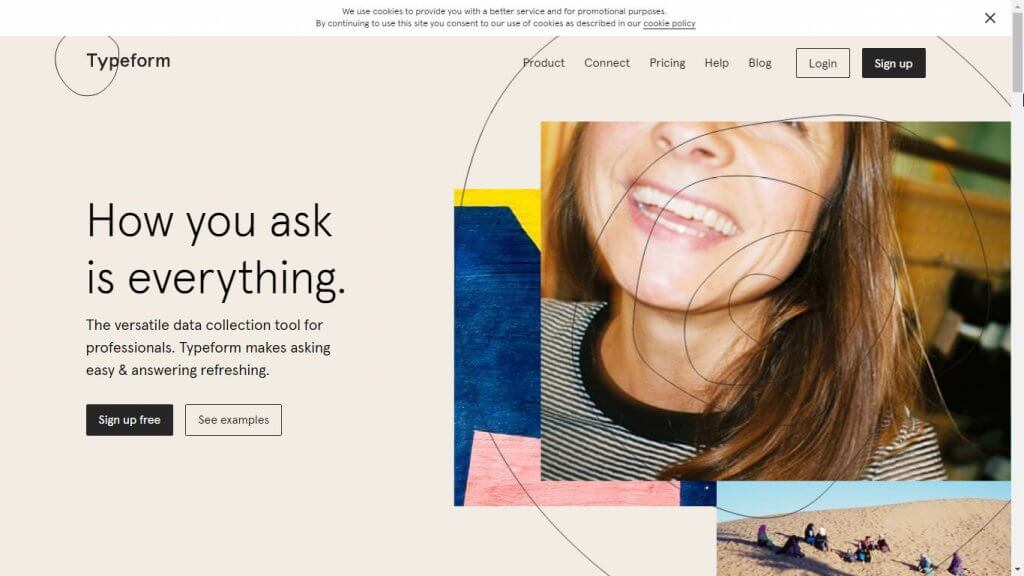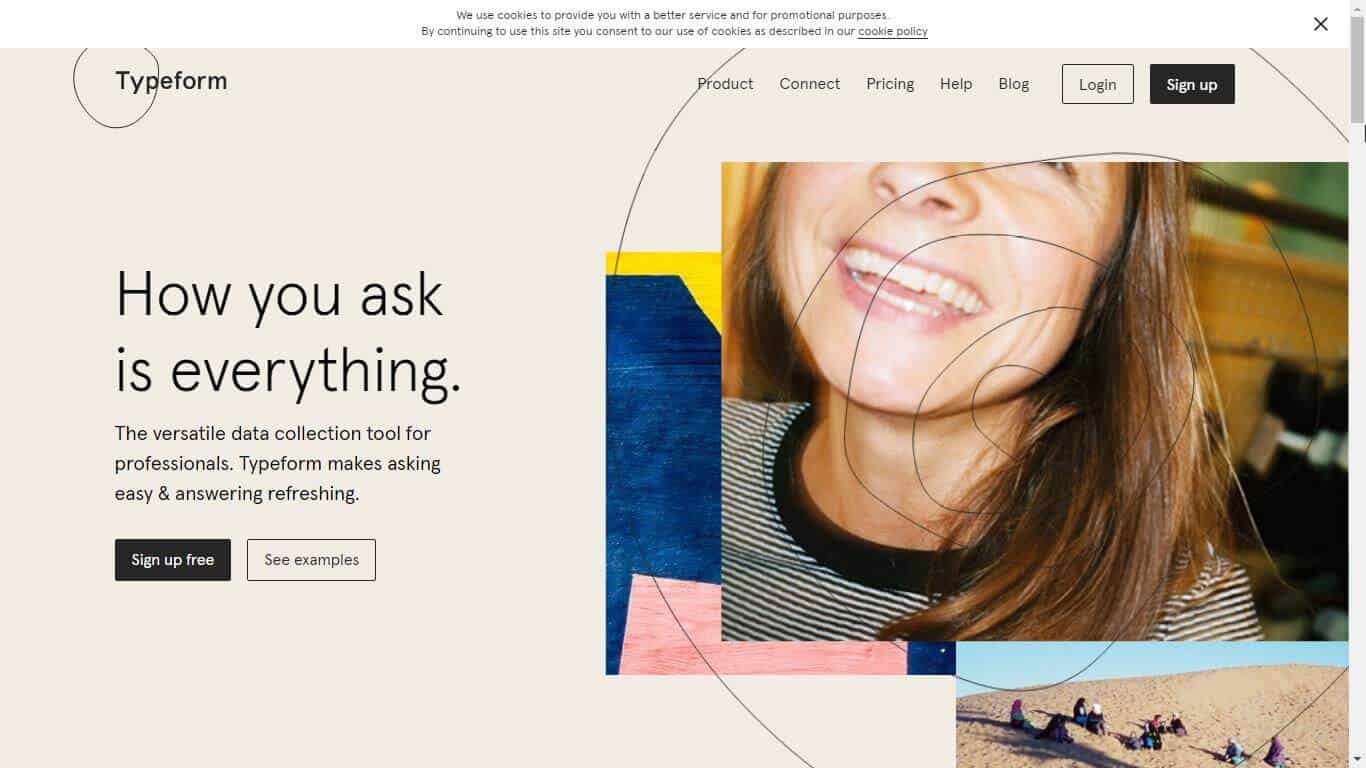 This service has a free trial period you can use to get acquainted with its functionality. It allows you to manage complex test sequences, create an unlimited number of questions and answers, add graphics to a questionnaire, and make its design really unique.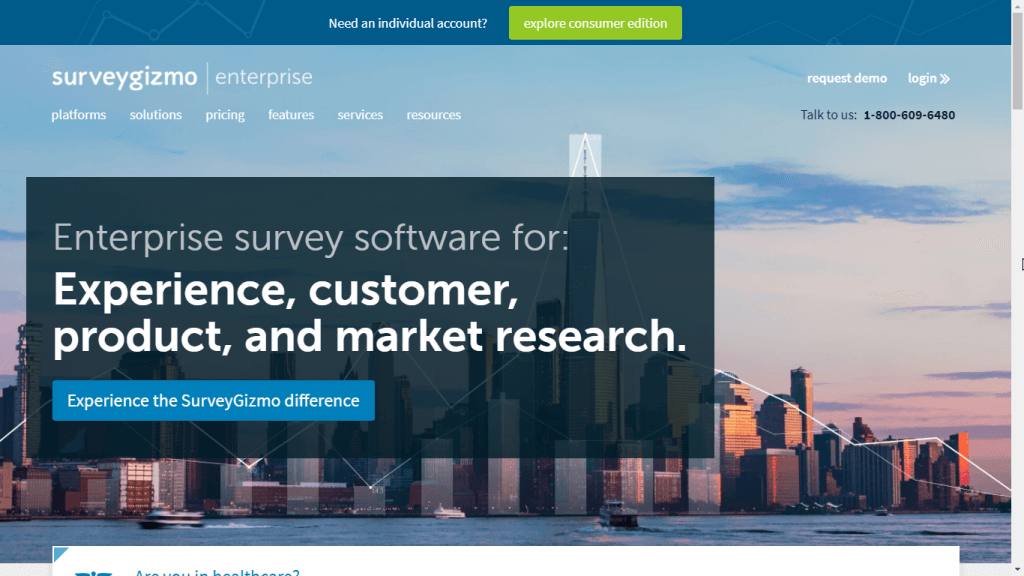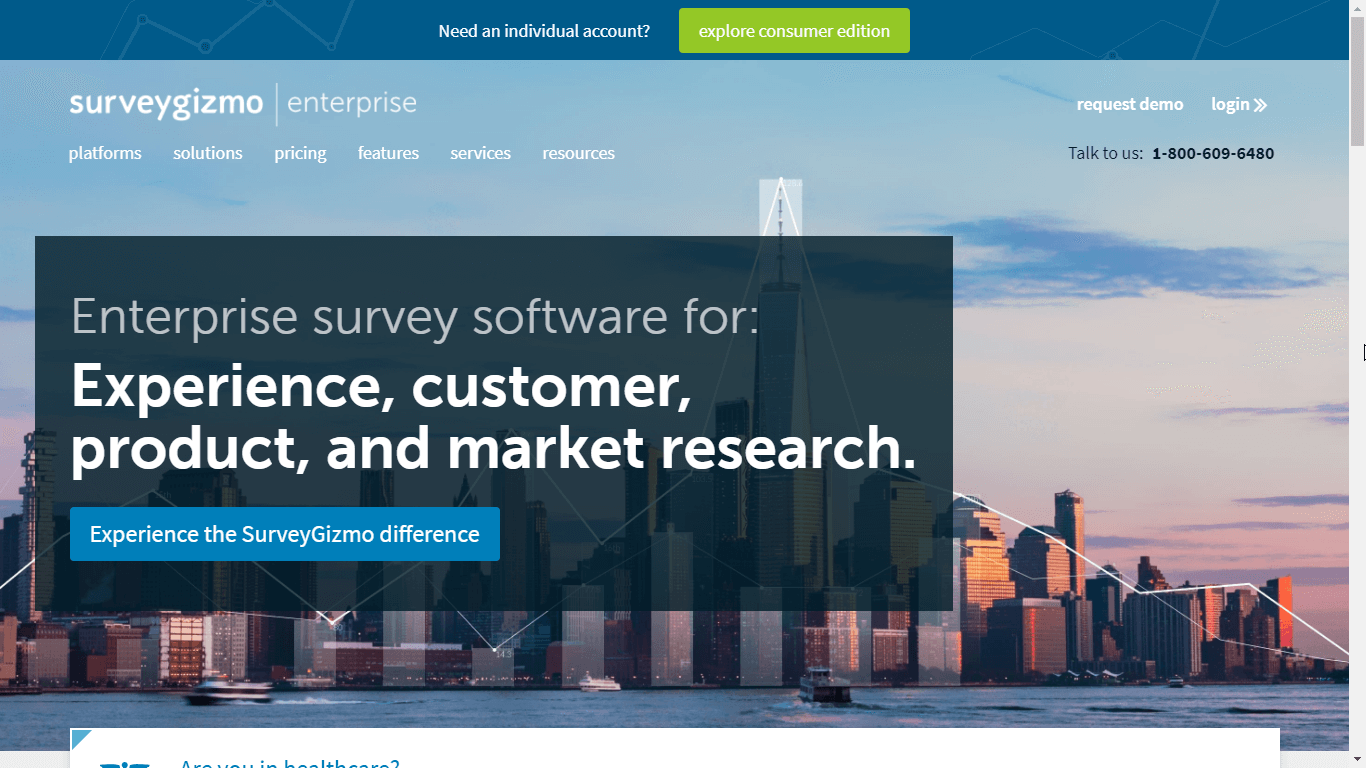 A trial version of SurveyGizmo means 25 questions you can use to learn any information about your respondents, starting from their occupation up to the type of home appliances they use. A paid subscription will open you the world of unlimited questions, surveys, and respondents.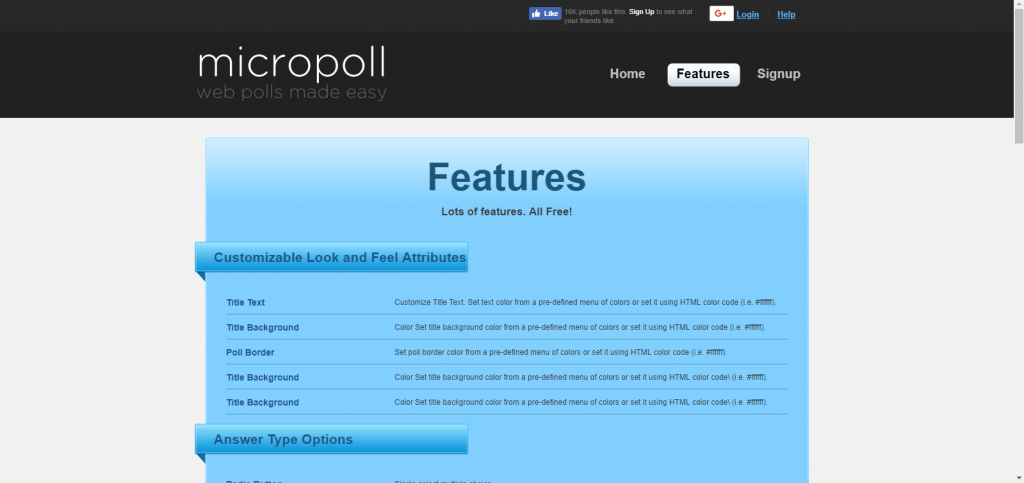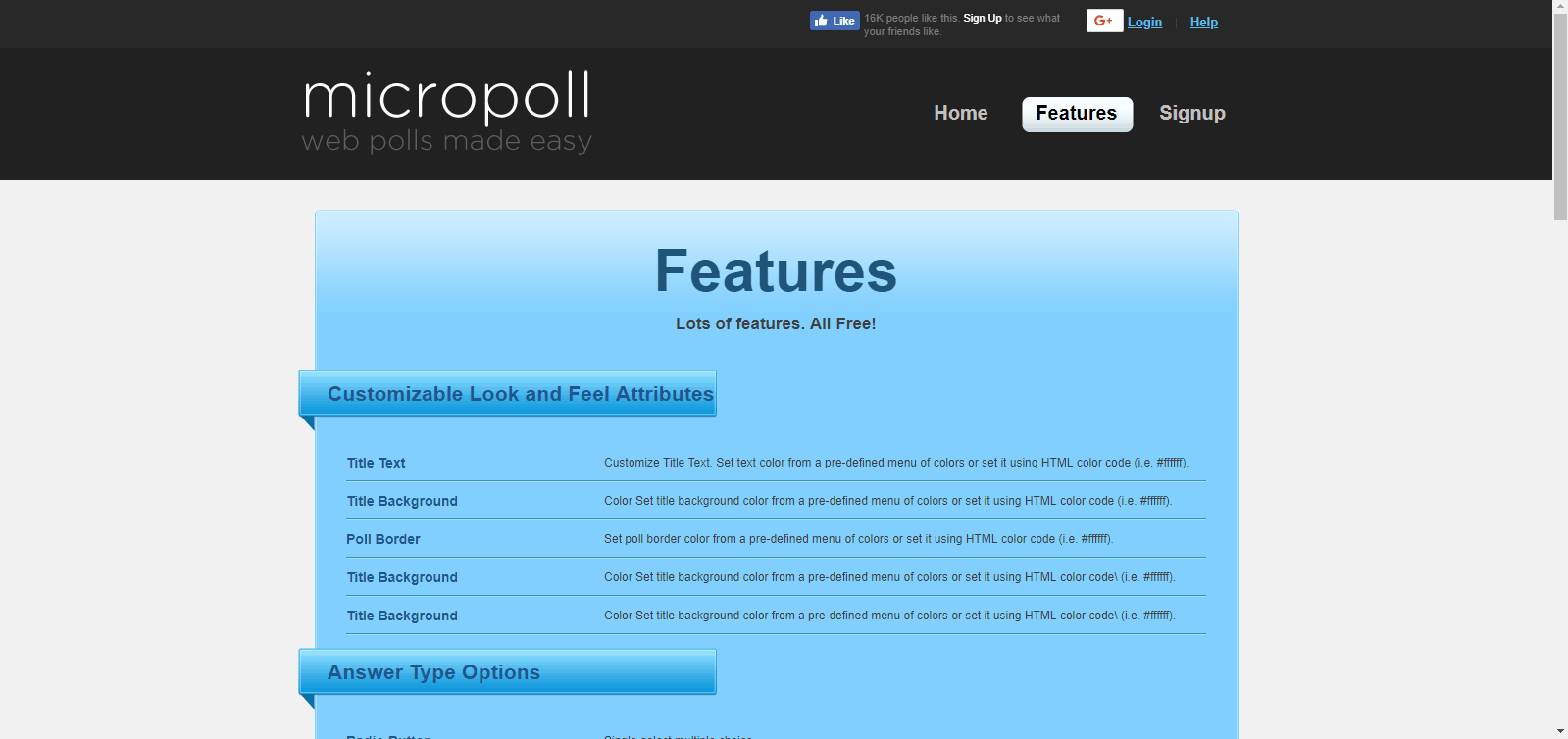 This service includes a range of standard and special features that will ensure maximum efficiency of any survey. For example, you can view previous polls, enable your respondents to share your poll on their blogs or websites, and even let them suggest their own surveys. This makes the interaction with users really lively and helps to broaden your audience. Moreover, one poll can be shown on several websites and its results will be recorded in a single database.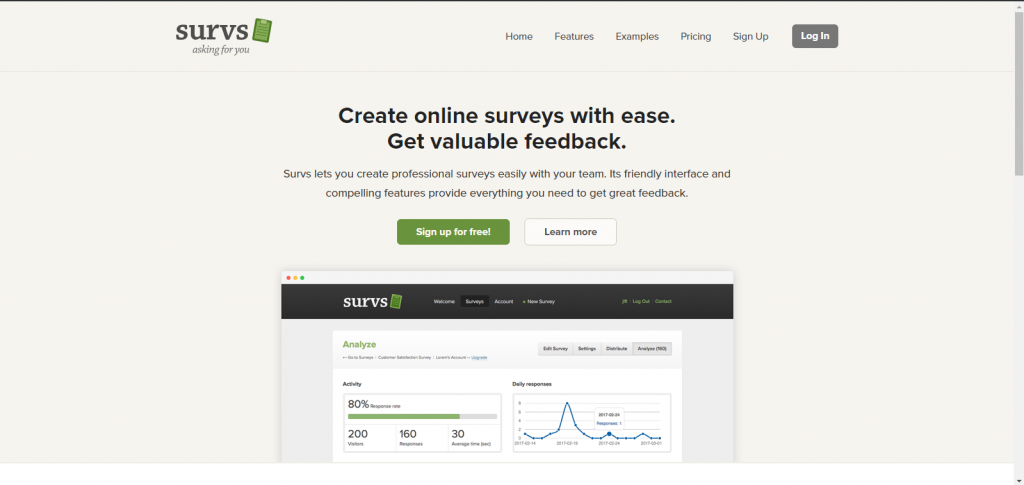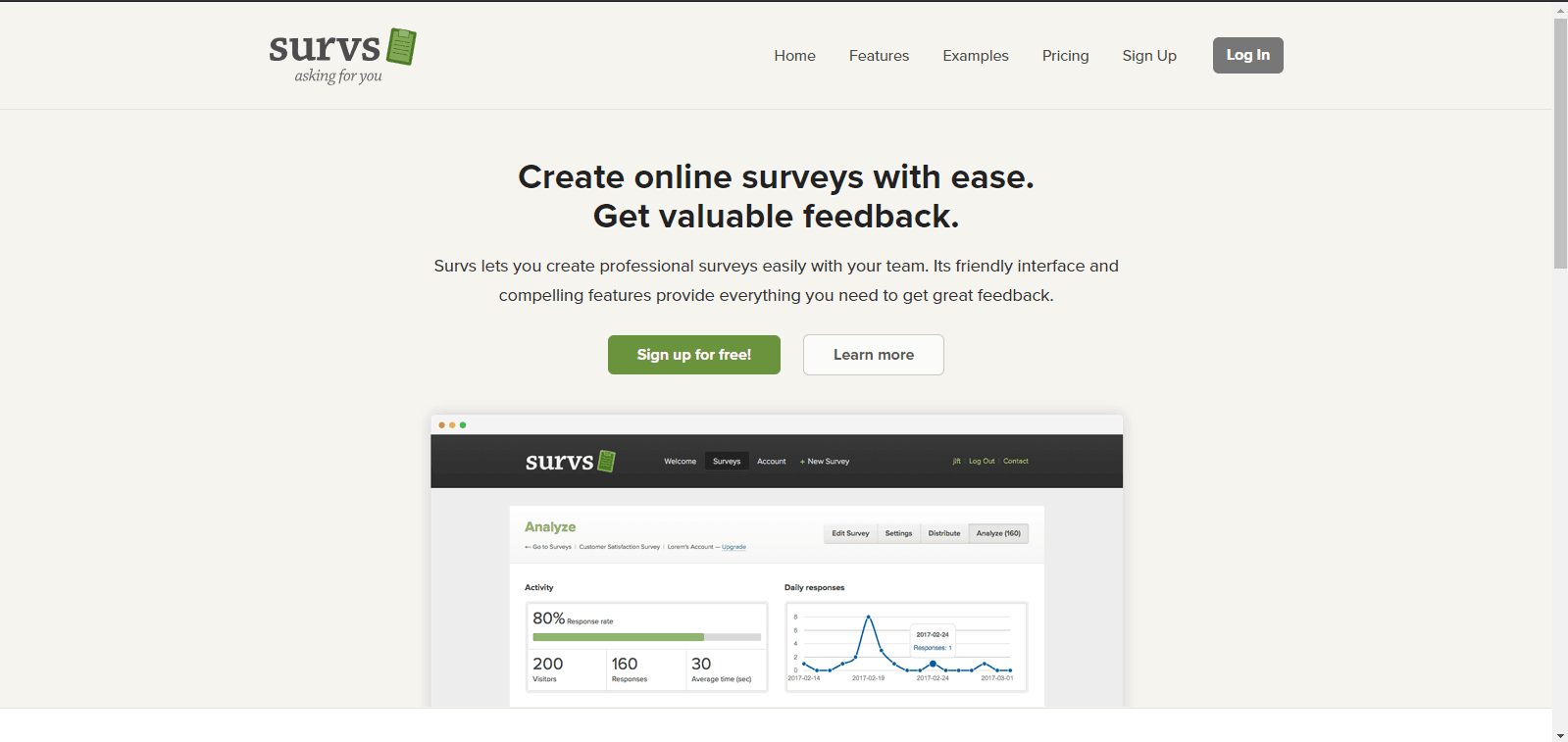 Survs cares about the users who want to try services before paying and offers them a free subscription. In a trial mode, you can create an unlimited number of surveys with up to 10 questions in each. If you switch to a more advanced plan, you will be able to create custom URLs, make branded surveys, and export data in different formats. Survs works in the majority of popular browsers, including Explorer 8 and higher, Chrome, Firefox, and Safari.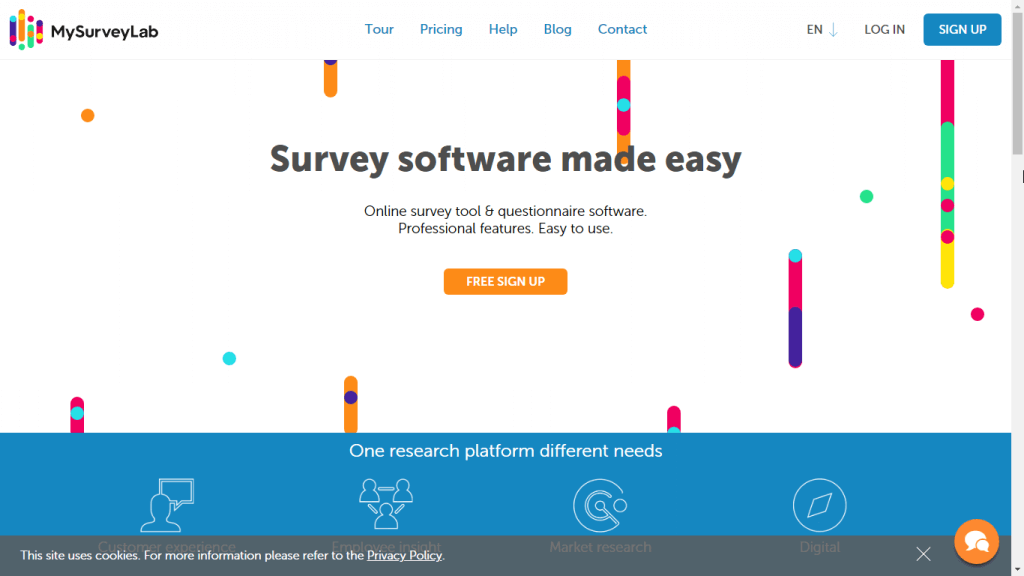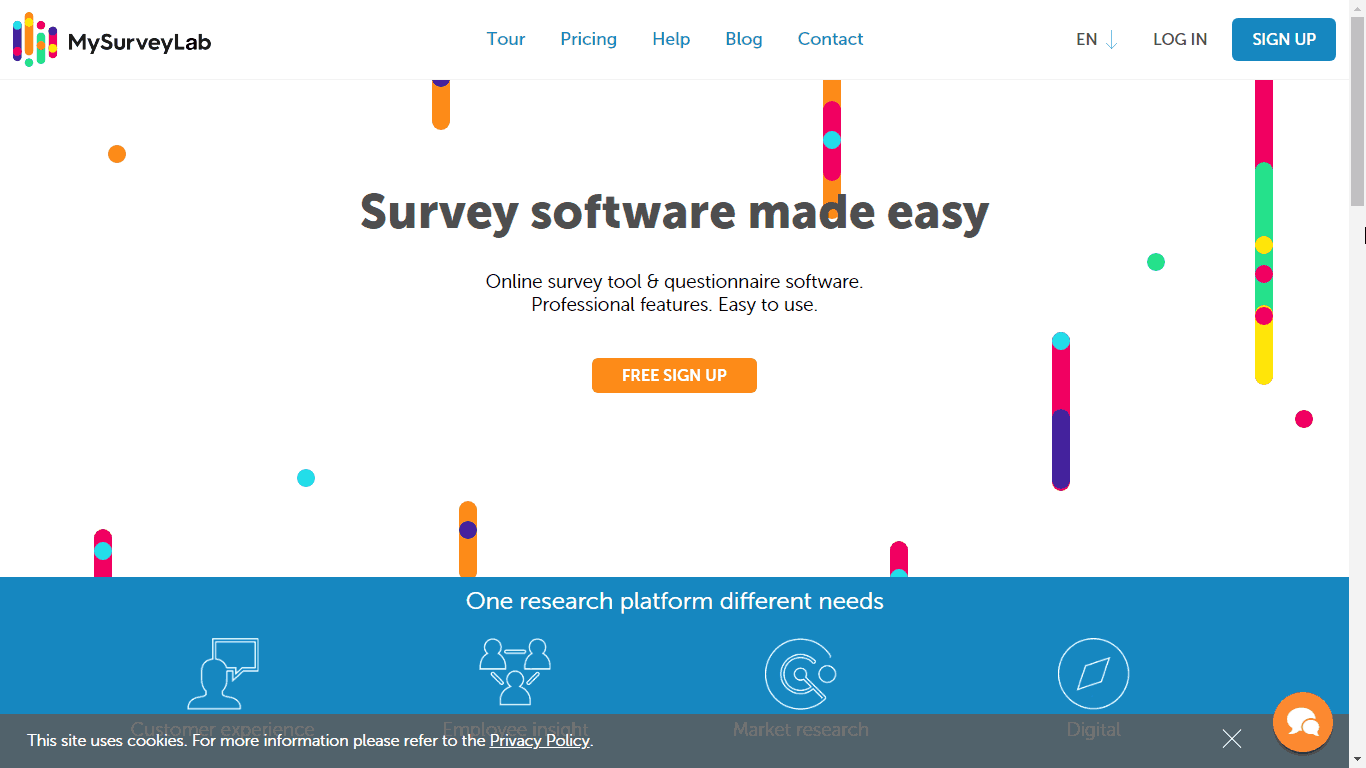 Here you can sign up for a 14-day trial period. During this time, users get access to an unlimited number of questionnaires with an unlimited number of questions. The maximum number of respondents is 1000. The results are collected through websites, newsletters, links, or framer. In MySurveylab, you can also edit questions and use analytics.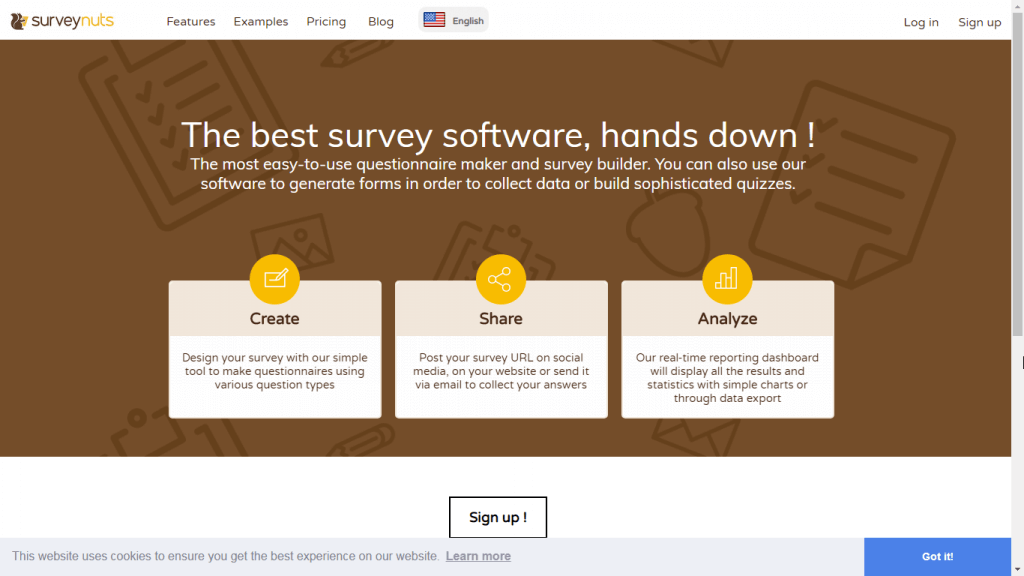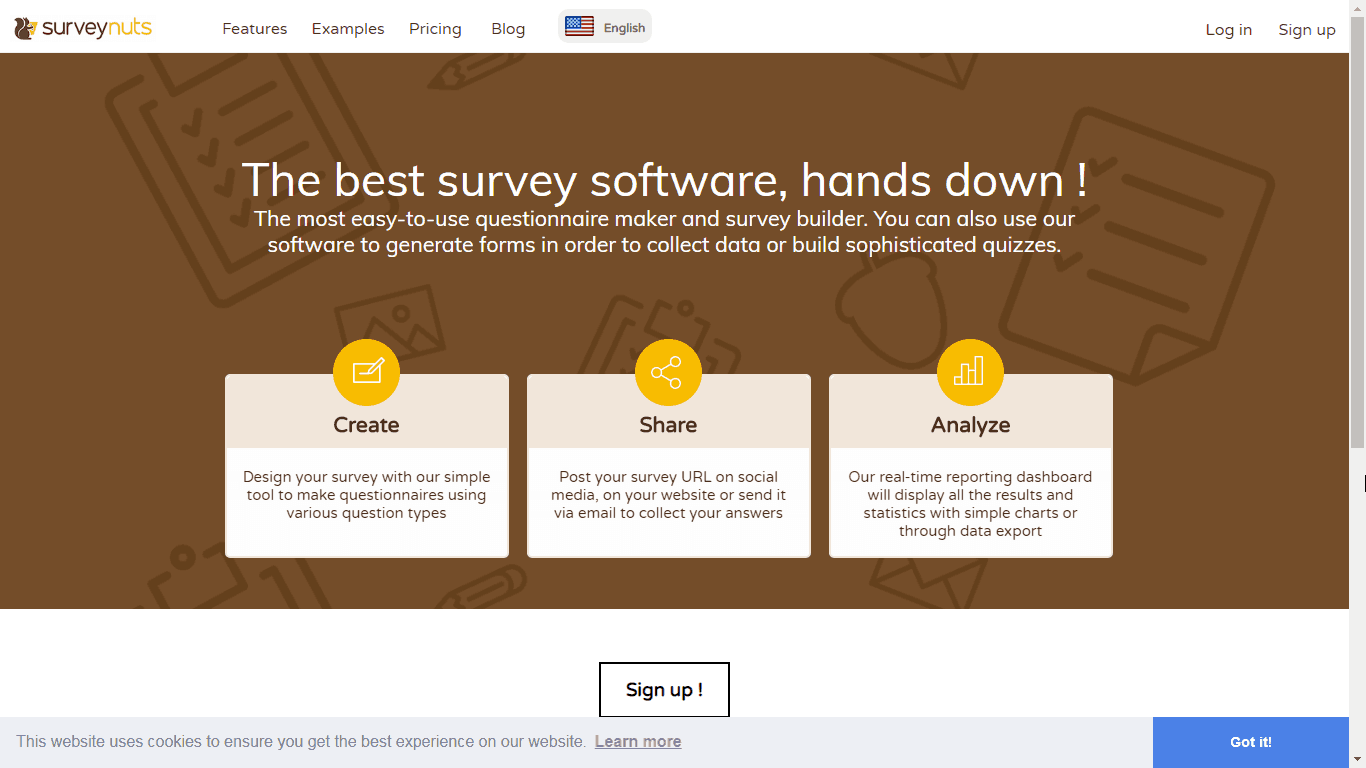 The owners of this service wanted to adapt it to users around the world so you can choose any of the 26 languages available. Unfortunately, some functionality is still not fully localized and the usability is quite repelling. They offer a trial period which allows using the ready-made survey patterns. The organized statistics on responses is not supported.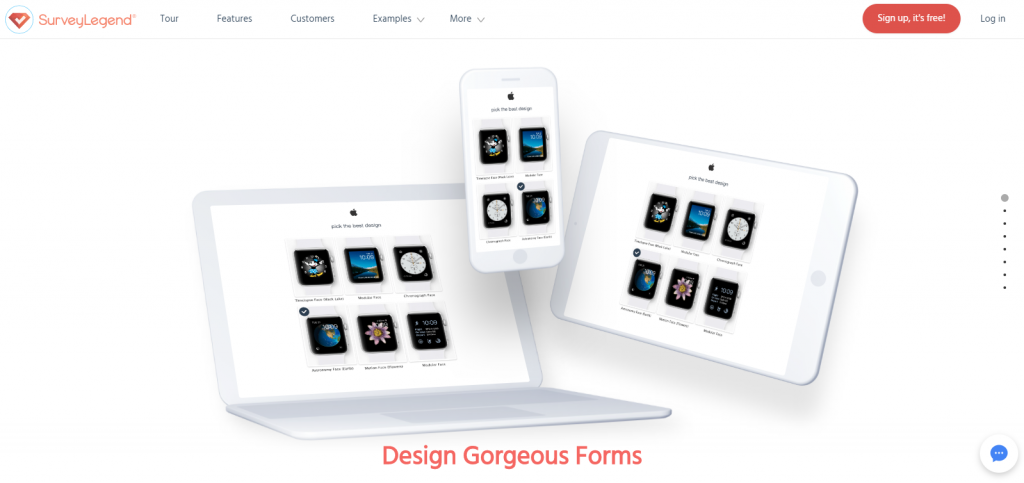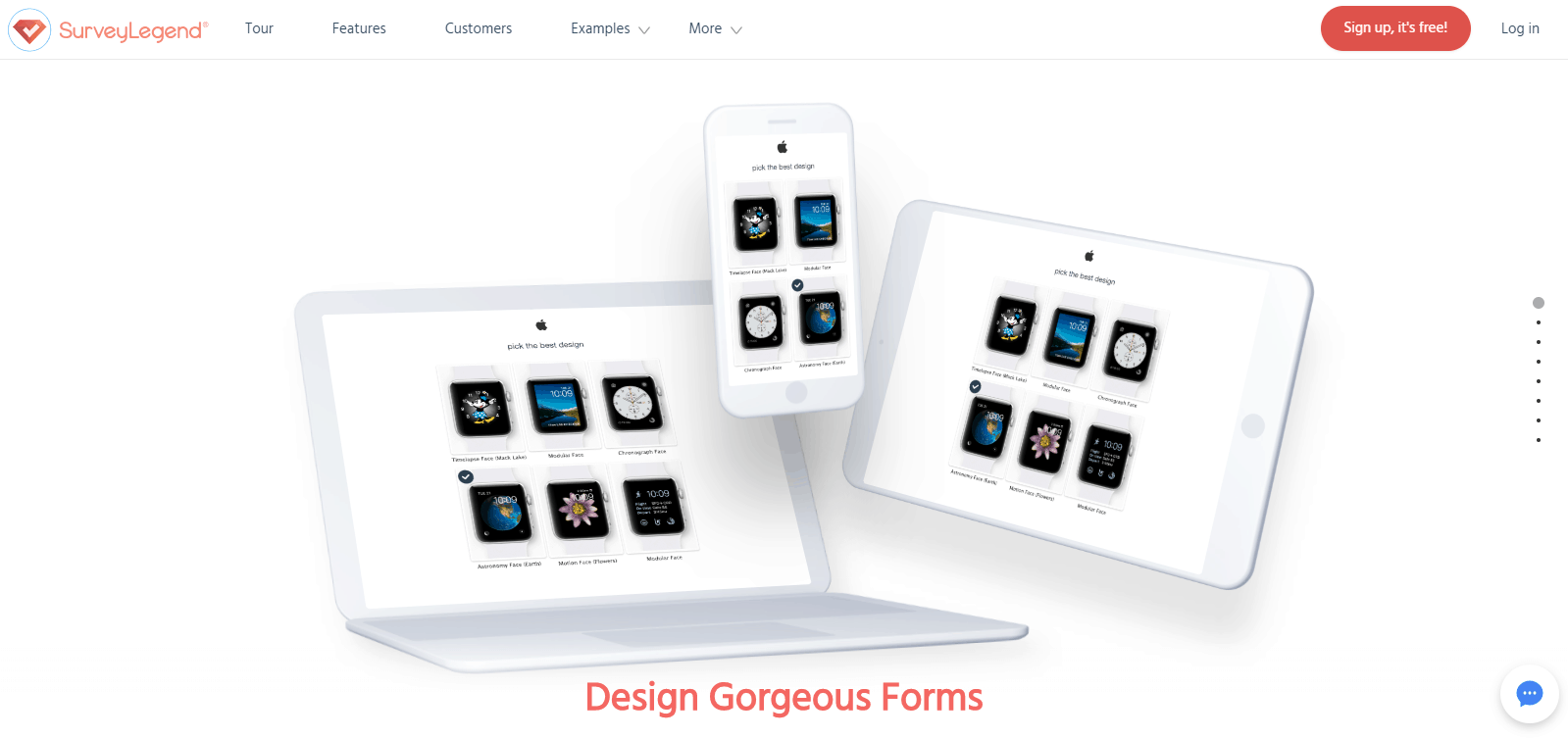 The creators of SurveyLegend keep their finger on the pulse of modern trends and tendencies. It's not a secret that the number of mobile users is rapidly growing. With this in mind, SurveyLegend offers a broad functionality adapted to mobile use. There is a great preview function to check how a survey will look on a mobile screen, lots of examples and templates, and a well-developed support system. Their free plan has no time limits so you can enjoy it as long as you don't want more. The users who opt for the trial mode are allowed to create 3 surveys with 6 pictures but cannot export data or use their own branding.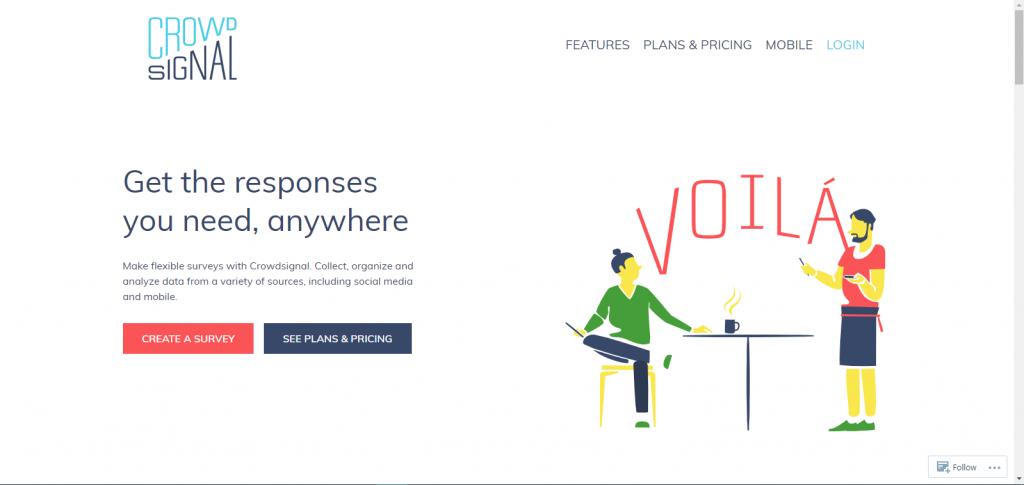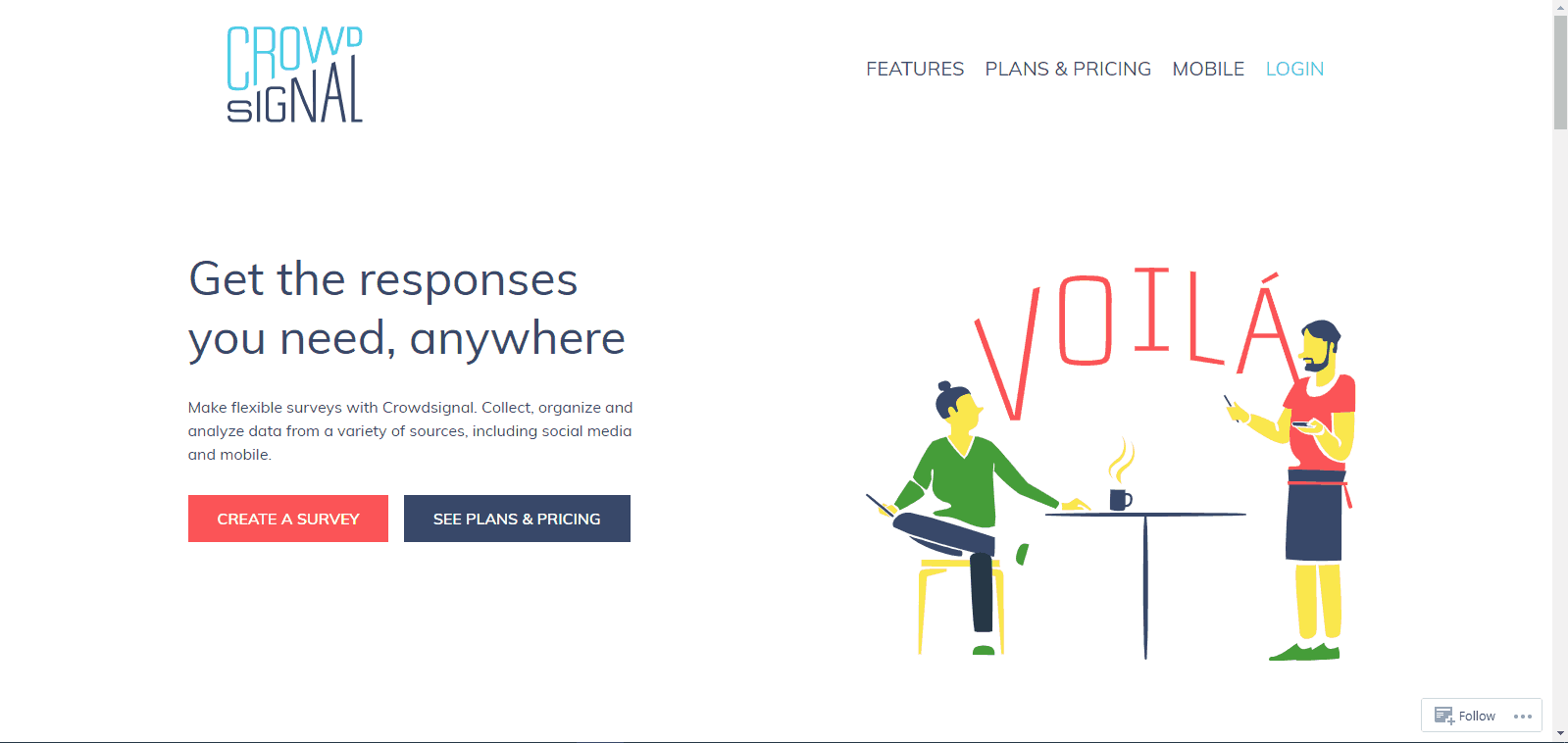 A few months ago, the well-known survey tool Polldaddy changed its name to Crowdsignal, but its functionality remained unchanged. The tool is available in different languages. Here you can add images, videos, and content from Google Maps, Flickr, and YouTube, close surveys based on timing or the number of respondents, post surveys on social media, and much more. The key limitation you will face is the necessity to have a WordPress account. Yet, on the other hand, the seamless integration with WordPress will also bring you lots of benefits.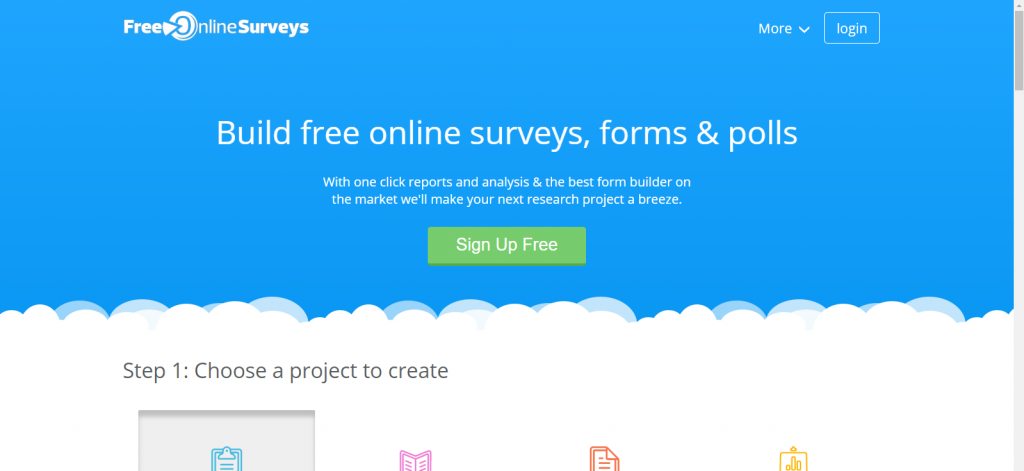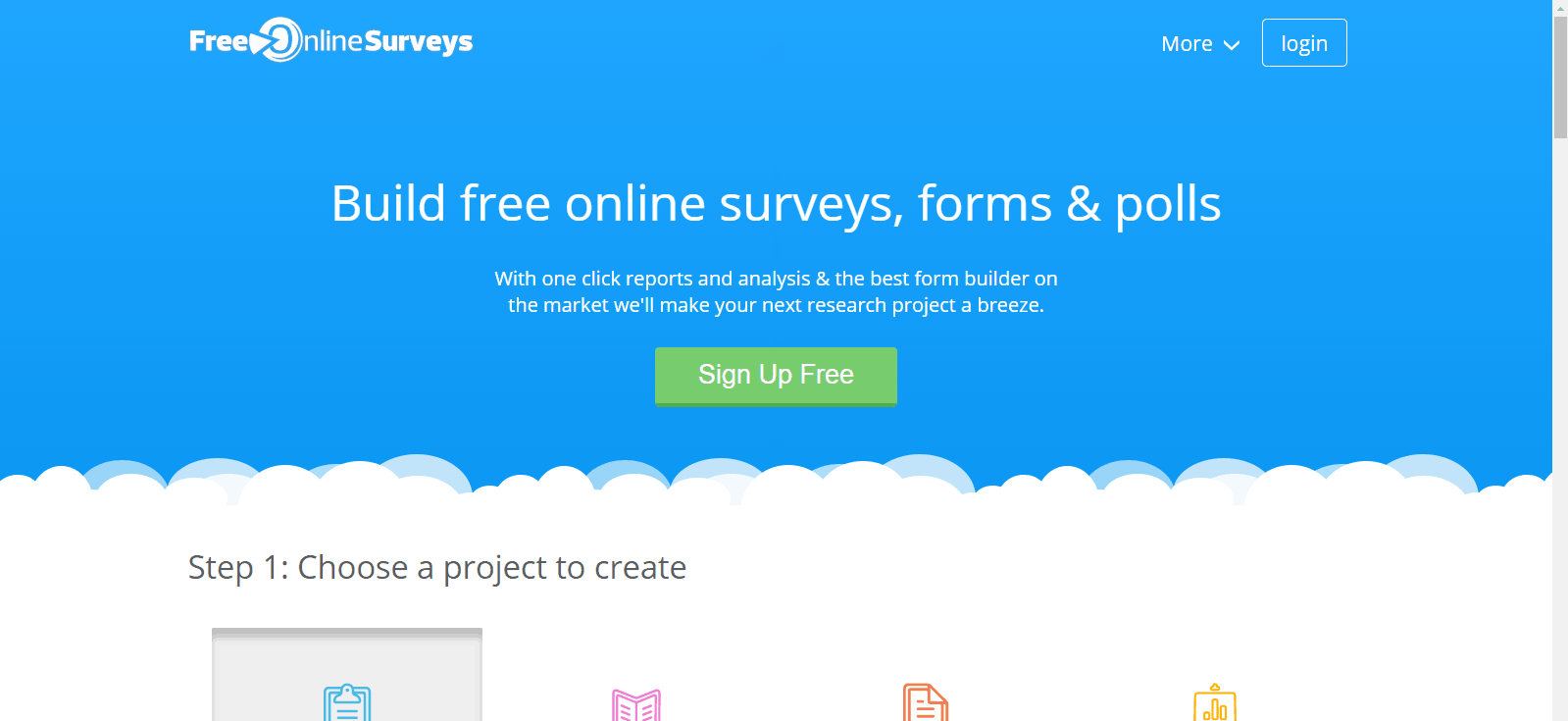 The name of this tool actually tells a lot about its functionality and use. It's also extremely easy and nice. Once users land on the main page, they are offered to choose from the four types of projects, including survey, form, quiz, and poll. It is worth noting that the fields available is each type match its intent and use so you will avoid doubts choosing the right content of your survey. In a free mode, users can create a survey with up to 20 questions for up to 50 respondents. If you need more, get ready for a paid plan.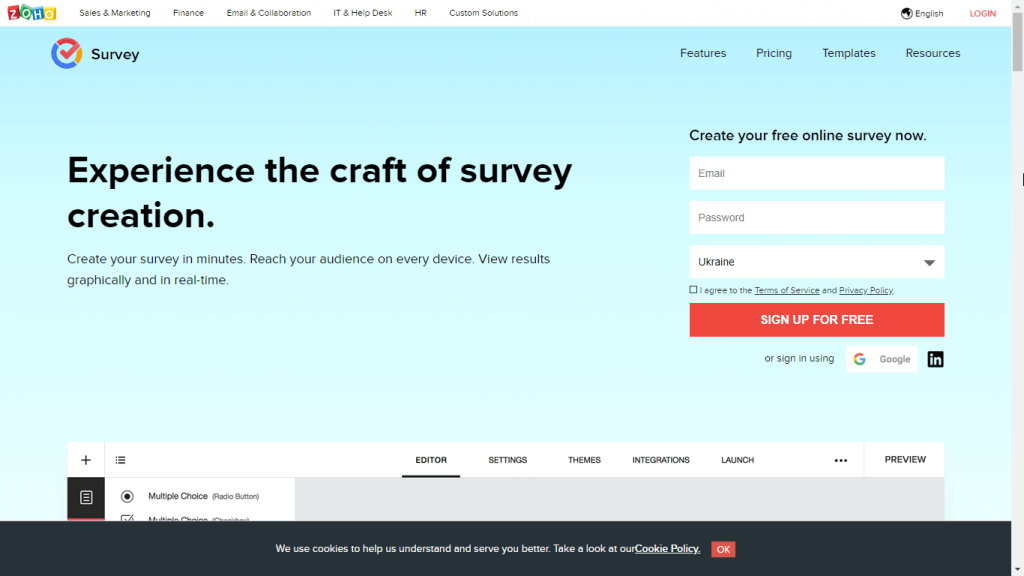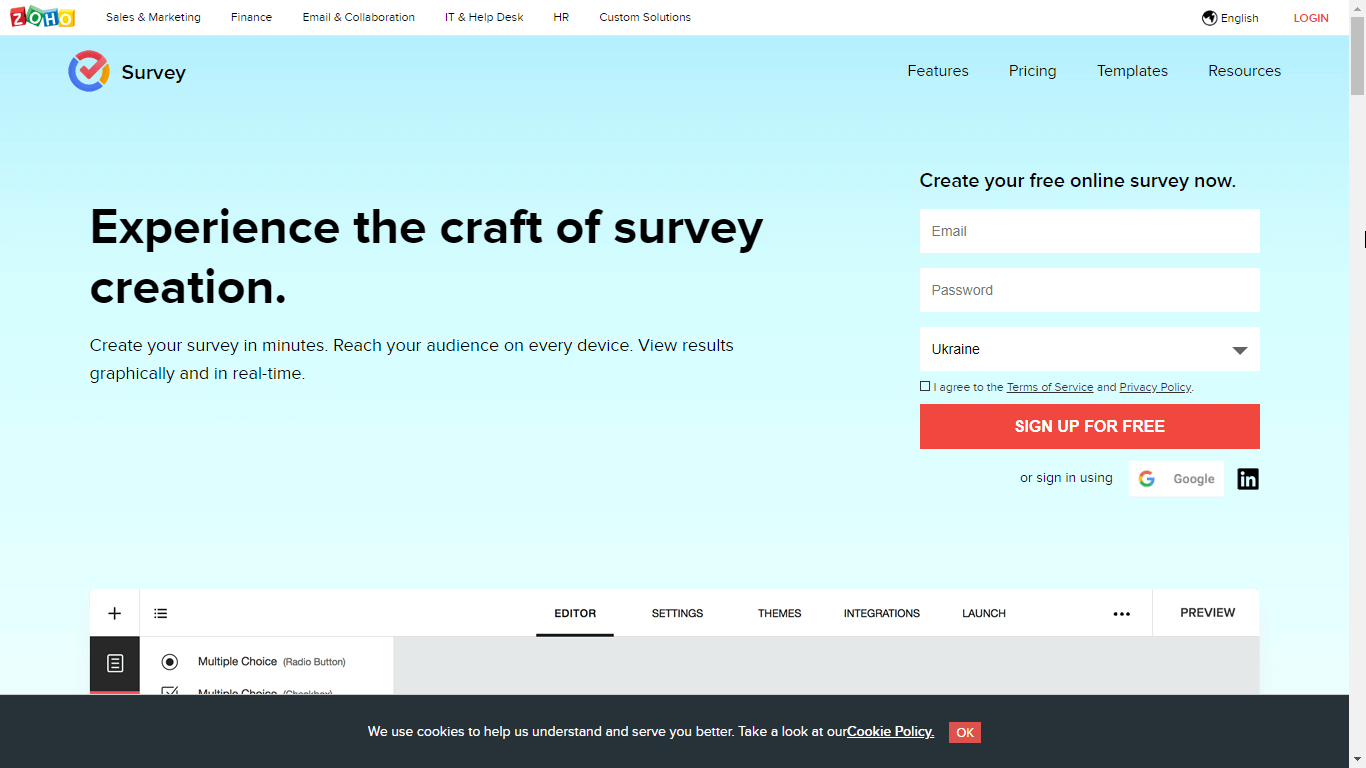 This service provides broad survey functionality even during a trial period. In a free version, you can create an unlimited number of surveys, choose among 15 types of questions, and address 150 respondents. A licensed version opens up much more opportunities, such as CRM-integration, email distribution, customization of response options, and cancels all limitations on the number of responses, surveys, and respondents.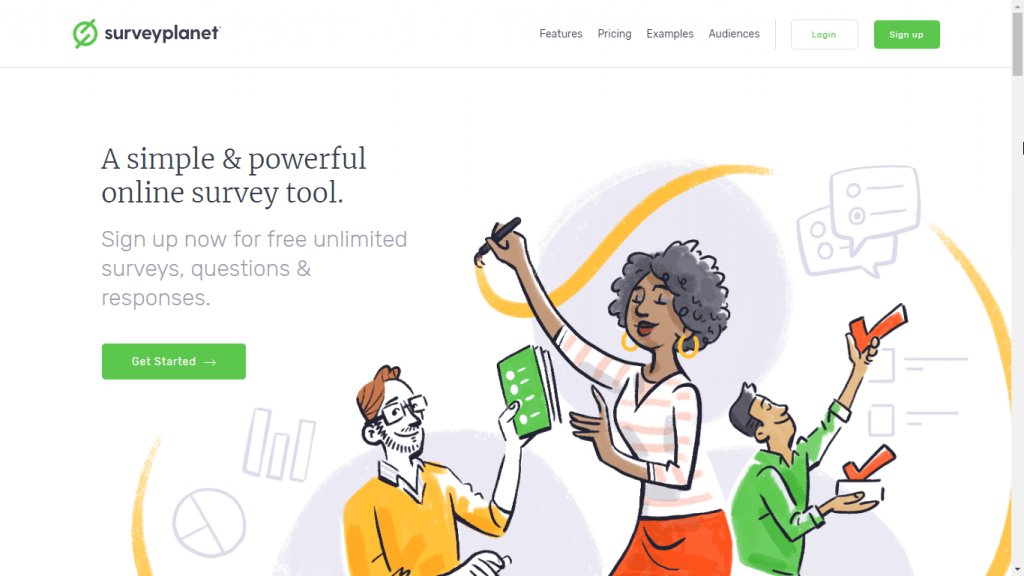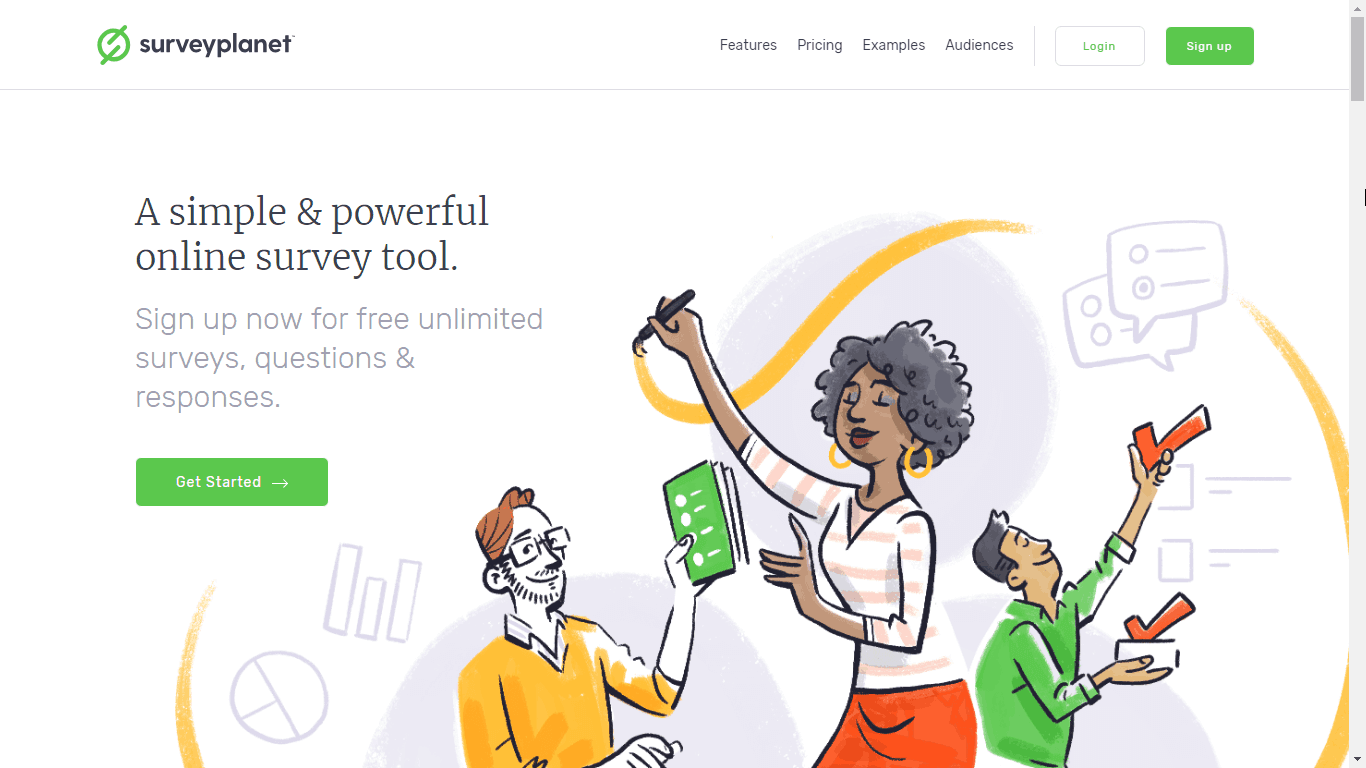 Another online survey tool with great customization options in its free version. There are no limits on respondents, questions, and surveys from the very first day you start using it. Also, you can pick among different themes. The paid version largely expands the branding opportunities, allows you to collect reports more quickly, and perform analytics.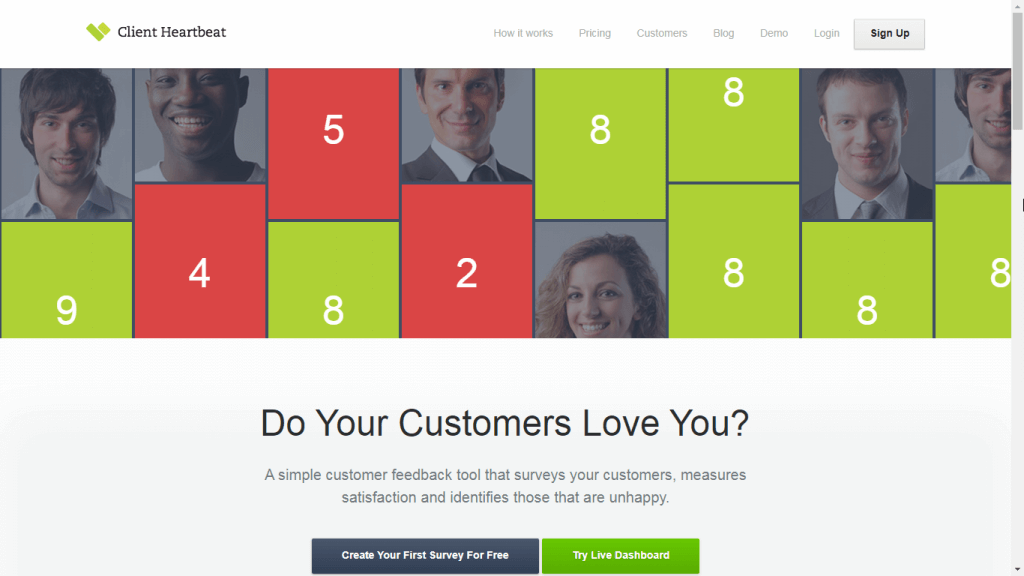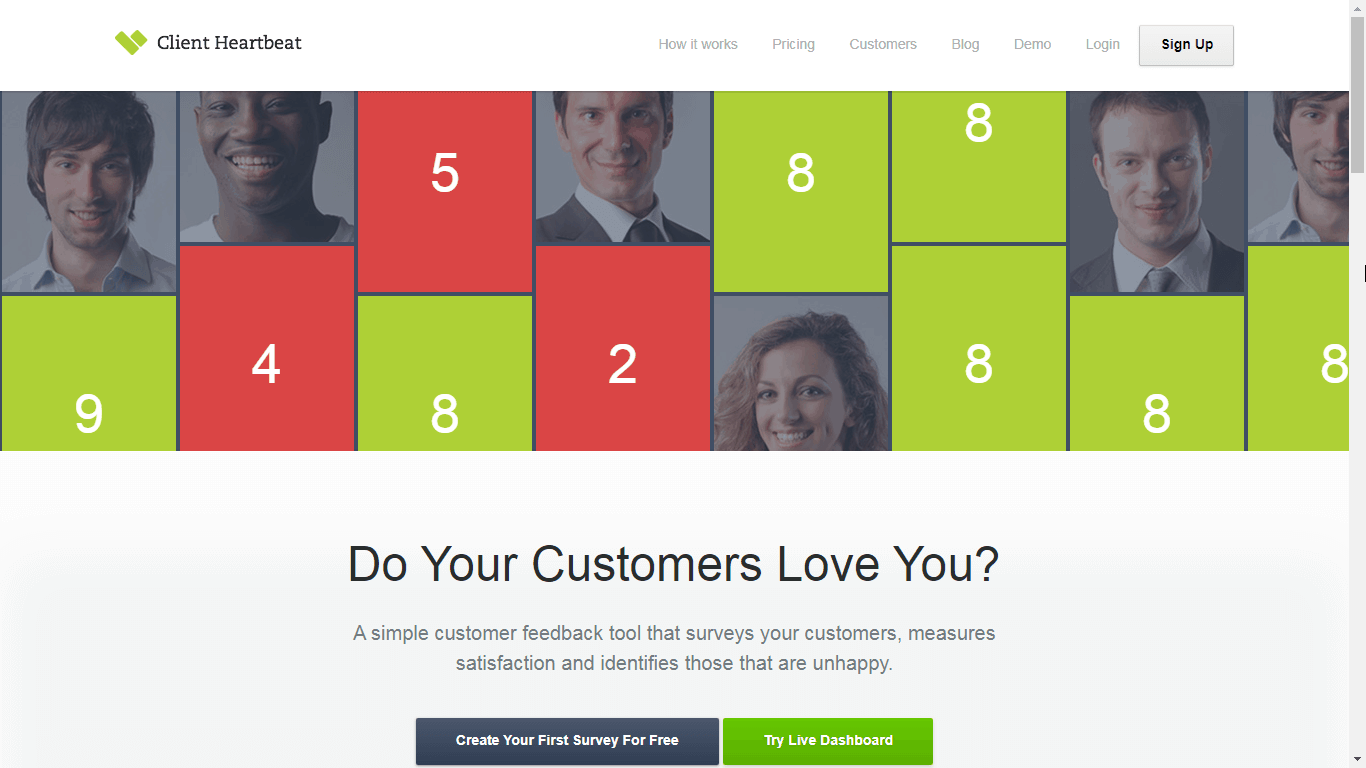 This service has a 21-day trial. Its basic plan offers very limited survey capabilities, so if you decide to use this tool, it's better to pay for the Golden subscription from the very beginning. This way you'll get a chance to conduct an unlimited number of surveys during a year, address up to 500 respondents, synchronize with different tools using a CRM system, and enjoy 24/7 support. Yes, the price is quite high, but this is compensated with the well-thought-out usability and richer functionality of data collection. Also, you can compare the survey completion percentage, number of likes and shares.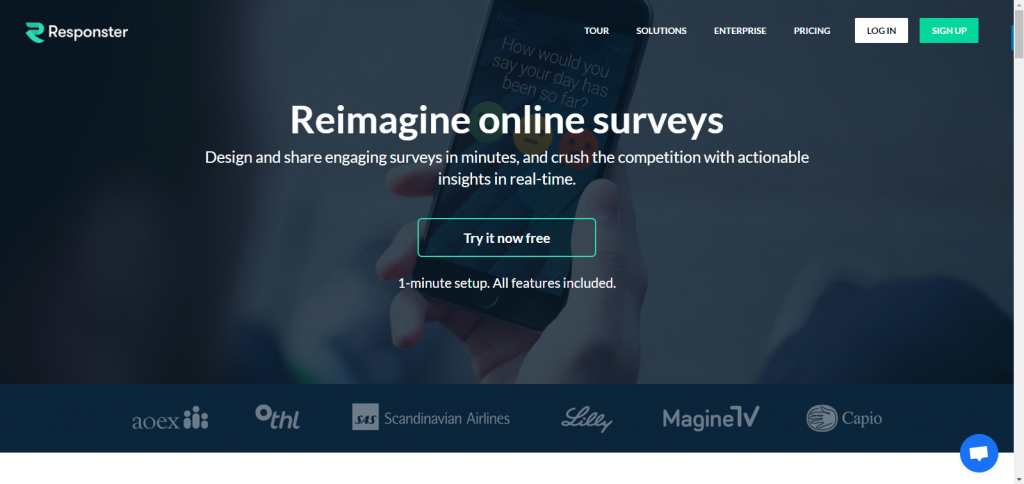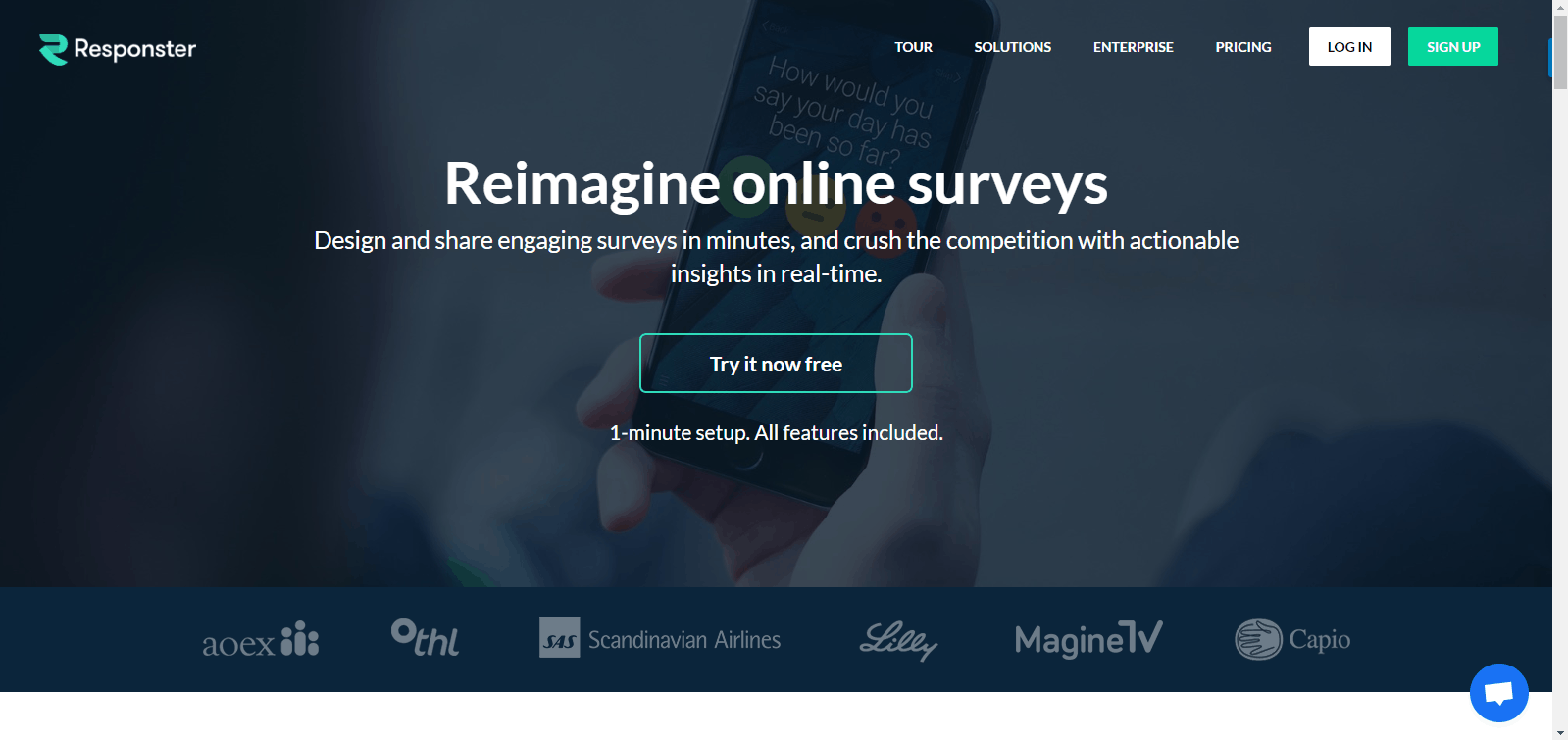 Responster is a marketing tool with a trial plan and one paid option. Responster Free will be a great choice for anyone who just starts using surveys and doesn't have to cover and analyze a huge audience. For those who have more ambitious goals and needs, this service offers a very cost-effective paid option. By the way, you can even try it for free for 7 days to feel all the benefits of the advanced analytics, data export, and mobile device management.
18. WordPress Survey Plugins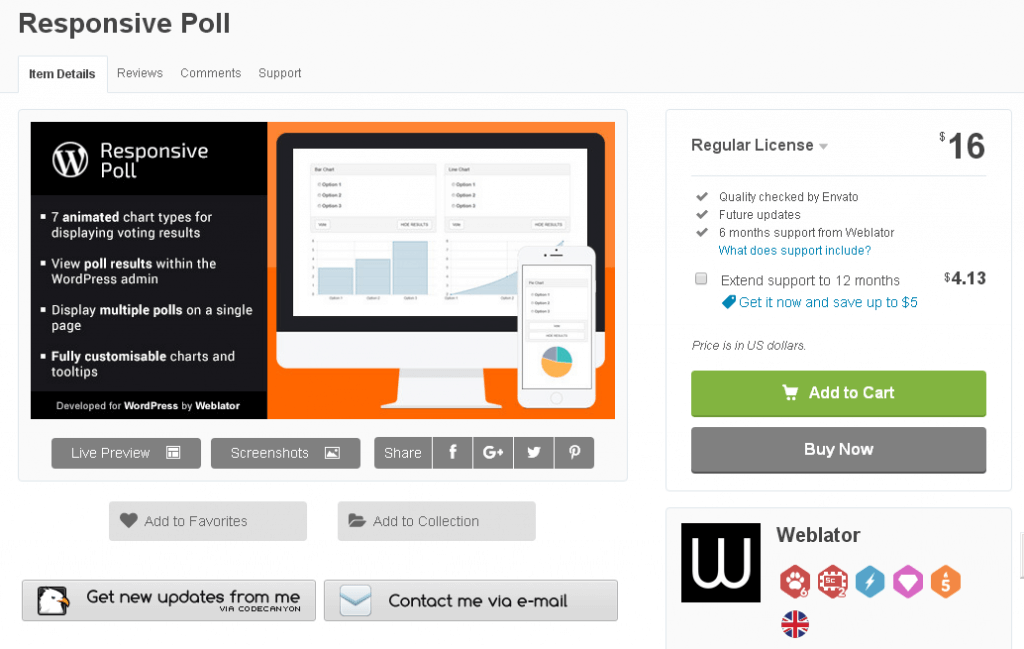 If you don't need massive surveys, you can implement surveys with one question using WordPress plugins. In this case, functions are limited but you will manage to solve simple tasks.
For example, Responsive Poll allows users to ask one question and get an unlimited number of responses. WP Polls works in a similar way, but in addition to an infinite number of replies, you can also get as many votes to your request as you need.
Afterword
With the help of surveys, you can find out the opinion of your audience. This is the most direct and easy way to understand what it wants. The choice of a platform with ready-made functionality depends on your business goals and financial resources. You can opt for a paid subscription and quickly learn what 1000 users think about a certain question or set of questions. You can also use great free services being prepared to face certain limits on the number of respondents, questions, and questionnaires.
Evaluating every tool included in this overview, it is worth noting that Google Forms is the best option for beginners. The service has relatively rich functionality and an unlimited number of surveys and questions. The data on responses is aggregated in a table. The personalization and branding capabilities are humble but this doesn't make Forms less popular.
SurveyMonkey is also great. You can feel and enjoy its full benefits once you purchase a license. However, even its trial version allows A/B testing.
If your company aims for massive and comprehensive research, try Client Heartbeat or any other service with the enterprise-level functionality. These tools offer multiple accounts and detailed reporting.
Or maybe all this hassle is not for you, and you have just one question? Then use one of the plugins by WordPress!