Exit surveys are an effective way to improve a company losing employees. And, since this is the inevitable percentage of employees leaving the company sooner or later, it is important not to miss the chance to capitalize on this. Who needs exit surveys? All companies, without exception! It should be noted that interviews are best conducted only with workers whose departure is lamentable – that is, with those who are valuable as a specialist and conscientiously performed their work. Why? You do not need the opinion of personnel who are negligent in performing duties – their impression of the work will be biased.
What is an Exit Survey Interview?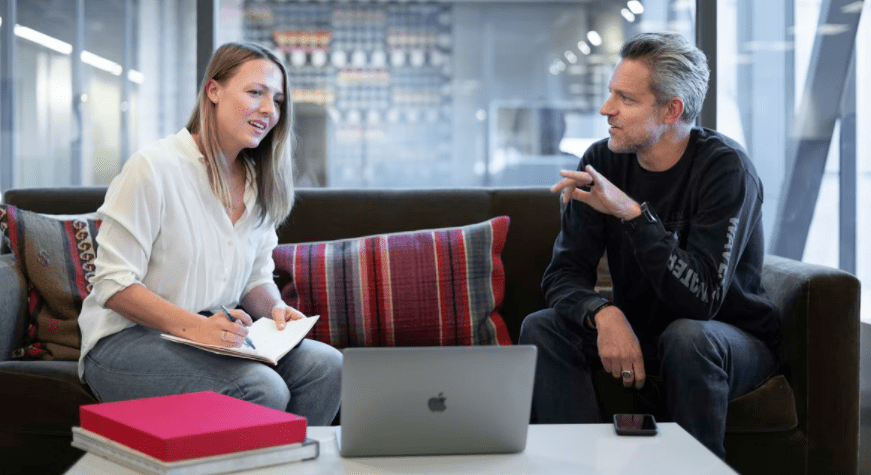 Exit surveys – a personal or electronic interview with an employee who has applied for resignation. With the help of such surveys, you can collect information, get to the root of the problems and understand what motives encourage subordinates to leave. As a result, you can eliminate shortcomings, polish the quality of corporate ethics, change the team's general mood, and create a favorable "climate" for career advancement. In addition, employees themselves find it practical and important to conduct these types of conversations or online surveys – according to  to the Quantum Workplace website, 93% of employees tend to do this.
Why is an Exit Survey Interview Important?
Conducting exit polls can reveal a lot. Here are seven reasons to add this type of survey to your checklist:
Those who leave the company are more willing and more open about the pros and cons.
The real reason for leaving may turn out to be very different from your assumptions.
An exit survey helps you say goodbye on a positive note.
Thanks to the last interview, you can agree on any final obligations to the employee.
You will receive an objective assessment of the atmosphere and ethics in the team.
Learn about recruitment needs and onboarding challenges within the company.
From any position, exit interviews are beneficial to both parties.
5 Tips for Asking Exit Survey Interview Questions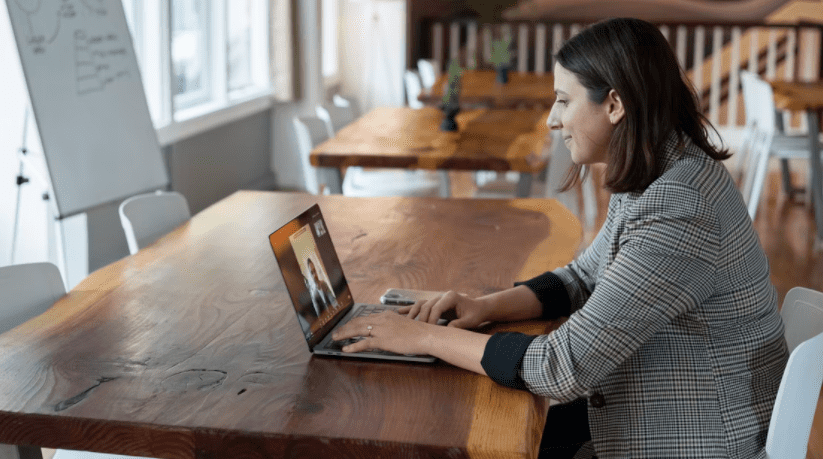 To get a quality result from exit surveys, it is important to ask the right questions. Let's look at five tips on how to achieve this.
Practice your answers
If the survey involves multiple choice answers, ask a colleague or friend for help. Then your list will be more objective and comprehensive.
Honest answers
It is extremely difficult to get really honest answers – most people are afraid to offend the leadership with their opinion. Or they are afraid to go against company policy by leaving negative feedback. However, this problem can be solved by making the most neutral formulations, in which there are no pronounced notes of condemnation.
Take notes
Half of the material heard or read is forgotten – take notes, write down the exact main phrases and quotes. Then you will not be at a loss as to what exactly the interviewee said or what you finally agreed on.
Consider nonverbal signals and body language.
This is not about the postures and gestures of the interviewee but the non-verbal cues and body language of the HR manager himself. This can play a leading role in how frank the conversation will be. Try to relax, focus, and remain calm as much as possible. Have the right attitude – let the interlocutor feel listened to.
Comparable results
Break questions into groups by topic to understand the employee's point of view and feelings in each questionnaire segment. Then compare the reports of similar companies in terms of level or niche of activity. This will help you see the full picture of what is happening within the team.
15 Best Questions for Employee Exit Surveys
What kind of questions to ask for a constructive answer? Use the following templates:
"What prompted you to look for another job?" – the answer can be a specific situation, circumstance or even a person.
"Did you have enough opportunities for career growth?" – this is a good reason that determines whether the staff will remain in the company. In addition, you can find out whether the company cares enough about development training and whether the environment is conducive to this.
"Could we improve something so that you stay here to work?" – such questions incline the employee to a positive perception of the management. In addition, you can learn about factors that are important when deciding to leave.
"Did you feel comfortable working with your direct superiors?" – so, at the same time, you will learn about the relationship of management with subordinates.
"What aspects would you change about your position and responsibilities?" – the question will help improve the vacancy for the next candidate.
"Did you feel valued by the company?" – as a rule, a negative answer may reflect the feelings and opinions of the rest of the team, especially workers in similar positions.
"What did you like about your job?" – so you can understand the strengths of the position.
"What aspects of the job did not suit you?" – the answer will indicate the shortcomings that should be taken into account.
"Are there any issues we need to be aware of?" – the more specific, the better. At the stage of dismissal, a person will not be afraid to speak directly about serious shortcomings.
"Have you been given specific goals and objectives?" – employees must feel that they are part of a company that has a common goal. If they don't get it, make sure you get the message across and promote the business.
"Did the company policy suit you?" – according to research, 17% of employees are dissatisfied with their contract.
"Did you have enough training before you took on the role?" – you will see if you need to improve the quality of training for beginners.
 "What can we do to make your transition to another employer smoother and more comfortable?" – show concern for a person. It is never superfluous.
"Which company are you leaving for?" – so you can analyze the advantages of competitors and understand where corrections are needed.
"Do you have any additional comments, or perhaps you want to add something?" – this will allow them to express any concerns they were not asked about.
Exit surveys are an essential step towards improving a company. Therefore, do your best to conduct the interview productively.
Conclusion
Exit surveys are required for all companies. By analyzing the obtained indicators and information, you will see new development opportunities, and by courteously conducting them, you will provide the company with an excellent reputation.