Are you struggling to retain ?️? your customers in the digital age? As online shopping continues to boom, customer retention has become more important. That's where the "23 Best Customer Retention Tools in 2023" come in. In this article, we'll explore the top tools that can help keep your customers returning for more. From email marketing to loyalty programs, these tools can help you analyze user behavior on your website, in video sessions, and through popup forms. After all, poor website usability can decrease the chances of a user returning and, as a result, hinder your micro and macro conversions. So stay tuned to find out which customer retention tools are necessary for your website and business.
What Is a Customer Retention Tool?
Customer retention is a critical aspect of any successful business strategy. It refers to a company's ability to keep customers satisfied, loyal, and returning for repeat purchases. Retaining customers is often more cost-effective than acquiring new ones, and it can increase profits and customer lifetime value.
Customer retention tools are software solutions that businesses use to measure, track, and improve customer retention. They come in various shapes and sizes, from analytics and data tools to customer support and loyalty programs. By implementing these tools, businesses can build customer loyalty and improve retention rates.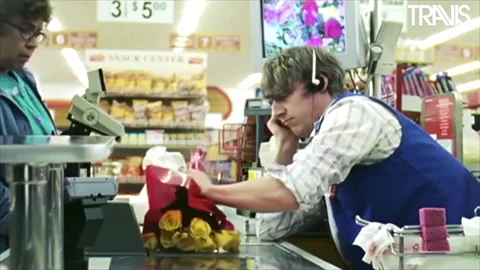 It's essential to analyze customer behavior on your website, video sessions, and pop-up forms to improve user experience and increase the chances of customer retention. Poor usability can decrease the likelihood of customers returning to your website, resulting in lower micro and macro conversions.
Retaining customers is about building relationships and trust with your customers. Focus on nurturing these relationships to boost brand loyalty, which will help your business weather volatile markets. Customer retention aims to ensure customers continue to purchase your products or services and remain satisfied with your business.
By measuring your customer retention rates, you can identify the critical events that signal customer retention and track the frequency of product usage intervals. This data helps you develop more effective customer retention strategies and select the right tools to align with your business's goals.
How Do Customer Retention Tools Help Businesses?
Customer retention is crucial for any business as it is generally more cost-effective than acquiring first-time customers. According to Harvard Business Review, acquiring a new customer can be five to 25 times more expensive than holding on to an existing customer. Keeping existing customers happy means you don't need to spend big on marketing, advertising, or sales outreach. Loyal customers are likelier to provide free recommendations, creating a cycle of retained customers and buzz marketing. Retention has other benefits, including a better bottom line, increased customer spending, and loyalty. Measuring retention rates is essential, and businesses should focus on three key metrics: customer retention rate, customer churn rate, and customer lifetime value. By keeping customers happy through personalization and incentivization, businesses can increase customer retention, reduce churn rates and grow their business.

Plerdy is a powerful customer retention tool that can help you improve customer retention. With heatmaps, session replay, and several popup forms, you can get valuable insights into your customers' behavior and preferences.
Plerdy is a customer retention tool that offers various features for website specialists, experts, and businesses. Its clients have been impressed with the easy-to-use interface, the detailed reports, and the ability to track user behavior with great accuracy. Plerdy is a great tool to improve your website's performance.
Heatmaps are a great way to track user behavior on your website. Plerdy allows you to set up heatmaps for the most visited pages on your website. You can add the URLs of the pages you want to track, and Plerdy will automatically add five pages to your website with the most traffic. You can view the heatmaps and see what the users have been doing on your site – where they clicked, how far they scrolled, how long they stayed, what they liked, and what irritated them. This will help you make informed decisions about your website's design and content.
Plerdy's session replay feature allows you to see your website through the users' eyes. You can watch playbacks of users interacting with your site, including scrolling, moving, and rage-clicking. This feature is especially helpful when you want to map the customer journey, spot problems, pain points, and bugs, and compare different user behaviors on your website.
Plerdy offers 10 forms that can be used for different goals and tasks. Lead capture popups, promotion forms, feedback forms, survey forms, Net Promoter Score forms, the Wheel of fortune form, video forms, and banner forms are all available. A form constructor is also an option for adding custom fields and buttons to the form. These forms can help you engage with your audience, gather leads, and get valuable customer feedback.
Plerdy is a perfect retention tool to use to improve your customer retention. With heatmaps, video session replay, and different types of popup forms. You can get valuable data into your customers' behavior. In addition, Plerdy is easy to use and provides detailed reports, making it a great option for digital marketers. Try Plerdy today and see how it can improve your website's performance!

Optimizely is a Digital Experience (DX) and customer retention tool designed to create content that wows, run experiments at scale, and power commerce businesses. This tool is trusted by many businesses, including eBay, Dolby, New Era Cap LLC, Fjallräven, and Moco Food Services. With Optimizely Experimentation, businesses can upgrade from Google Optimize and make every digital experience the best. Because your customers deserve it.
Orchestrate your content and manage the entire content lifecycle in one place with Optimizely's Content Marketing Platform. Plan campaigns, create content, and seamlessly collaborate across teams with the Content Management System. Test and optimize every customer touchpoint with Web Experimentation and Feature Experimentation. Validate new features and deploy high-quality releases — safely and quickly. Launch, scale and manage your business with Configured Commerce and Customized Commerce.
Optimizely offers enhancements such as Digital Asset Management, Recommendations, Product Information Management, Program Management, and Data Platform. Learn something new today with their eBook, which includes insights on hybrid work that impacts delivering exceptional customer experiences and the science behind digital growth.
Optimizely's experts can help businesses with technical requirements, customized demos, pricing information, and Optimizely product capabilities. With Optimizely, businesses can calculate their customer lifetime value and maximize it.
Why Optimizely? They boldly push boundaries and focus on the 'so what' of every action. Optimizely's global developer community, documentation, and support center can help drive every app and implementation forward. Be inspired to create great digital experiences with the latest customer stories, articles, reports, and more on content, commerce, and optimization. Contact them to learn how they can help make every DX the best for your customers.

Qualaroo is a customer and user feedback software that is more valuable than email surveys by 10 times. It's an AI-powered analytics tool that provides actionable feedback to websites and mobile apps. Qualaroo helps in increasing customer retention and enhancing user experience. It's easy to install and never slows your page. With the help of Qualaroo Nudges™, website and app owners can survey visitors at the right moment and ask the right questions to get actionable user feedback.
Qualaroo can be used to gain insights about the website and app, product, and UX feedback. The tool captures user insights quickly and painlessly at every stage of the design process, from capturing user feedback on design and functionality to feedback on pricing and content. Users can also gain insights by surveying visitors on-site with Qualaroo Nudges™. This tool makes it easy to survey specific users in context while they are looking at your product, service & brand, and they can even use professionally designed questions and templates or create their own.
Qualaroo also allows advanced targeting for actionable user insights by targeting specific users for feedback, asking the right questions to the right users, and allowing users to ask delightfully and politely without interrupting or irritating them. With Qualaroo, users get AI-powered analytics and reports, which provides instant feedback insights and advanced reporting. It even tracks mood metrics and keywords across all customer responses to turn free-form text into organized data. It's the perfect tool for anyone seeking actionable user feedback from their website or app.

Amplitude is the only option, the digital analytics and customer retention platform used by well-known companies like PayPal, Walmart, and Underarmor. You can unleash the potential of your products with Amplitude and obtain data you can rely on, providing you with the insights you need to act and spur growth.
The capacity of Amplitude to address the issue of product data is one of its primary characteristics. You can create audience lists and stream customer profiles across your stack thanks to its Customer Data Platform's natural integration with analytics, which makes it simple to customize your product and achieve higher levels of consumer empathy.
Amplitude's fully integrated solution makes it simple to run A/B tests. This makes identification resolution and targeting effortless and offers thorough product analytics to help you demonstrate what customers desire and why.
There are several resources available if you wish to begin using Amplitude. You can view an on-demand demo, plan a live demo, or try out a demo. Also available are several manuals and reports, such as the Amplitude Guide to Behavioral Data & Event Tracking, the Guide to Product Metrics, and the Product Report 2022, which offers insider information on the dominant trends, sectors, tactics, and products in the digital sphere.
Amplitude is a robust analytics tool offering many approaches to resolve issues and spur development. Refrain from believing what we say; put it to the test and observe the consequences.

Zendesk is a nice customer retention tool that can help businesses provide top-notch customer service. With this customer retention tool, you won't have to worry about customers waiting on hold forever or dealing with returns and service issues alone. Zendesk is all about providing a no-hassle service that keeps customers happy. With messaging on the side, you can quickly and easily connect with customers and provide them with the extra sauce they need.
Businesses can benefit from Zendesk in many ways. For website specialists or experts, Zendesk can help keep their clients happy and coming back for more. For businesses, Zendesk can streamline customer service and help retain customers.
This customer retention tool is all about making the customer experience easy. Zendesk allows businesses to customize and extend their customer experience with Sunshine, which provides personalized experiences, helps agents stay productive, and keeps the entire business connected. Plus, it's open and flexible so you can adapt quickly to anything thrown your way.
With customers like Mailchimp, Siemens, Black & Decker, Tesco, Khan Academy, Uber, and Squarespace, it's clear that Zendesk is a leader in digital customer service. With this software, you can become an industry leader too. Evaluate the ROI of Zendesk with the Total Economic Impact™ (TEI) study, get feature updates, and explore a wealth of knowledge management examples.
Champions of awesome free trials, Zendesk offers a free trial, view demo, and tour so you can experience the customer retention tool for yourself.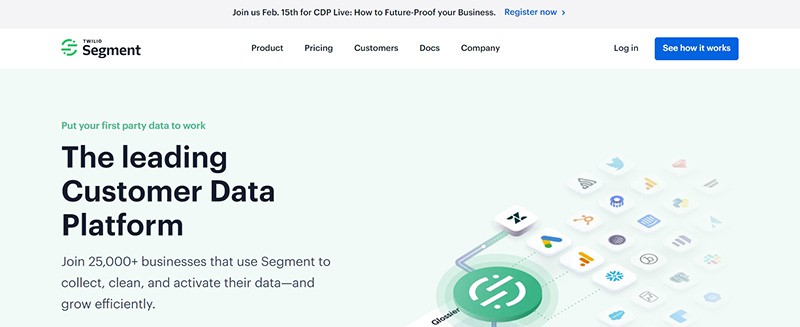 A premier customer data tool enables more than 25,000 businesses to gather, purify, and use their data for effective growth. Use your first-party data with this solution to integrate all customer touchpoints across numerous platforms and channels. Every team in your business, including the marketing, product, and engineering teams, has access to a complete data toolkit thanks to Segment, which gathers events from your online and mobile apps.
Marketing teams can combine all of their customers' touchpoints and create real-time campaigns without consulting other teams thanks to Segment, which offers a comprehensive view of the customer. You can also access over 400 marketing tools that instantly engage your viewers. Segment allows you to develop privacy-first applications that abide by regulations like the GDPR and CCPA. You can also offer tailored, cross-channel marketing to specific audiences with a single tool.
Segment assists product teams in bringing their marketing, engineering, and analytics teams together around a single data dictionary to launch with the greatest product analytics, A/B testing, and data warehouse technologies. Segment additionally instantly locates and categorizes PII to hasten compliance.
Together with SDKs for JavaScript, iOS, Android, and more than 20 server-side languages, Segment offers a single API for engineering teams to collect analytics data across all platforms. You can also deploy custom functions and load your analytics data into your data warehouse with just 10 lines of JavaScript.
With a user-friendly customer retention tool and a number of efficient solutions that help businesses of all sizes to retain and grow their client base, Segment is the ultimate data pipeline trusted by startups and the largest enterprises in the world.

This automated messaging tool is perfect for tech-savvy marketers who want more control and flexibility to craft and send data-driven emails, push notifications, in-app messages, and SMS. With Customer.io, you can build your dream messaging workflows and turn your engagement ideas into reality.
Trusted by over 4,700 companies, including Segment, Reddit, Notion, and Asics, Customer.io has helped many businesses keep their product or service top-of-mind. Their visual workflow builder allows you to create automated or API-triggered workflows, newsletters, and transactional messages – all within one platform using the same customer data. Plus, you can send messages via email, push, in-app, SMS, and Slack. And if you need help, Customer.io's Technical Support team is there to troubleshoot any platform issues.
Customer.io is also committed to security and compliance. They ensure the maximum deliverability of your messages and protect your data with HIPAA, SOC 2, and GDPR compliance. And with a 99.5% infrastructure uptime and over 17.6 billion messages sent last year, you can trust that Customer.io is a reliable and efficient tool for customer retention.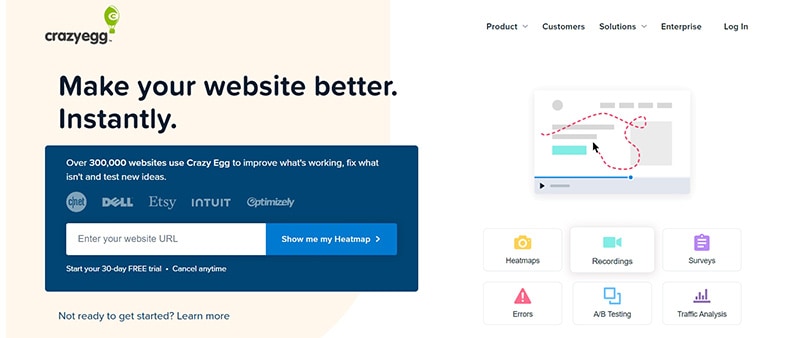 Crazy Egg is a website optimization and customer retention tool that helps businesses improve performance by showing how customers interact with their websites. Over 300,000 websites, including small businesses, digital agencies, e-commerce/retail, and education companies, have used Crazy Egg to test new ideas, fix what is not working and improve what is.
Crazy Egg offers six tools, including Heatmaps, Recordings, Surveys, Errors, A/B Testing, and Traffic Analysis, to help businesses achieve their website goals.
Heatmaps provide insights into how customers respond to different elements on a site, such as CTAs or content. Recordings help businesses understand general patterns of how people browse their site or investigate a particular point in the buyer's journey where people drop off. The A/B Testing interface makes picking a goal and watching the results simple. As soon as Crazy Egg detects a winning variant, it will automatically send more traffic to that winner. Other tools like Errors, Surveys, and Traffic Analysis help businesses identify website errors, ask targeted questions to customers, and compare the performance of referring traffic, campaigns and landing pages.
Crazy Egg is easy to install on a website, and businesses can start with a free 30-day trial to determine if it is right for them. Many customers have praised Crazy Egg for its simplicity, effectiveness and user-friendliness.
Other 15 Customer Retention Tools
Customer retention is essential if you want your company to thrive and expand over time. To make matters more complicated, many client retention solutions are out there and picking the one that is best for your company might feel like an uphill battle. The other 15 tools can also aid in client retention and sales growth. They complement the 8 finest customer retention strategies we covered. Some of the most important ways these programs might improve the likelihood that visitors to your website will return are as follows:
| | |
| --- | --- |
| Tool Name | Main Features |
| Woopra | Customer journey analytics that tracks user behavior across multiple channels, offering real-time analytics and in-depth insights. |
| Putler | Multichannel e-commerce analytics and retention tool that provides detailed transaction analytics, revenue forecasting, and customer behavior analysis. |
| Segment | Customer retention tool that integrates with Hotjar and other tools, allowing businesses to track and analyze customer behavior and interactions across multiple touchpoints. |
| Kissmetrics | Advanced product and e-commerce analytics suite that offers behavioral analytics, cohort analysis, and A/B testing capabilities. |
| Help Scout | Customer service software that offers email, chat, and phone support, as well as a knowledge base and reporting features. |
| Intercom | Messaging tool that offers live chat, email, and in-app messaging, as well as customer data and analytics features. |
| LiveAgent | All-in-one customer service platform that offers email, chat, phone, and social media support, as well as ticketing, knowledge base, and reporting features. |
| Klaviyo | Marketing automation platform for email and SMS offers personalized messaging, behavior-based triggers, and advanced analytics. |
| Mailchimp | Marketing, automation, and email retention tool that offers email and ad campaign creation, audience management, and in-depth reporting. |
| Omnisend | E-commerce email marketing and SMS platform that offers cart abandonment automation, segmentation, and campaign personalization features. |
| Campaign Monitor | Email, marketing and retention software includes a drag-and-drop email builder, list management, and analytics. |
| Salesforce | Customer relationship management (CRM) – retention tool that offers opportunity management, sales forecasting, and analytics capabilities. |
| Pipedrive | Sales management and retention tool that offers lead tracking, deal management, and forecasting features. |
| Freshworks | is a Customer retention and engagement platform that offers a helpdesk, CRM, marketing automation features, and AI-powered chatbots. |
| SharpSpring | Marketing retention platform that offers email, social media, and lead management features, as well as behavior-based automation and CRM integration. |
With the help of these resources, you can monitor consumer activity across several channels, tailor your communications to each individual, and increase sales. Long-term prosperity can be achieved through increased client loyalty and increased sales using these instruments. Pick the ones that fit your overall business objectives and client retention plan.
Bottom Line
Choosing the right customer retention tools can make or break an enterprise's success. With so many options on the market, knowing which tool is the right fit can be challenging. However, with the right effort, time, and research, you can establish a relevant and unique customer retention strategy to delight your customers and keep them engaged. The eight tools we reviewed, including HubSpot and Gamification, allow you to leverage opportunities and establish a sense of good will with your customers. By dividing your strategy into parts like onboarding and communication, you can surpass the average and surprise your customers with premium experiences. You can record high retention rates by implementing tips and learning from positive reviews, even in the face of competitors. So if you are running an online store based on Shopify or any other platform, don't risk losing money and customer engagement. Instead, make customer retention your mission and give your current customers a gift of professional service and surprise every month.