We've handpicked the 20 Best Shopify Marketing Agencies in 2023 to propel your online store into the limelight. These digital maestros are ready to elevate your brand and skyrocket your sales.
These all-stars have honed their skills to perfection, ensuring your Shopify store stands out and thrives in the competitive e-commerce landscape. Plus, they're adept at Plerdy UX analysis – a powerful tool that evaluates user experience and identifies opportunities for improvement, optimizing your store's overall performance.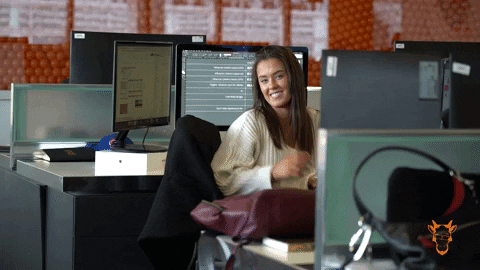 ? So, buckle up and prepare for a wild ride! Our carefully curated list of the 20 best Shopify Marketing Agencies in 2023 will serve as your roadmap to online success, guiding you to the ideal partner for your digital marketing journey. With their unwavering commitment and exceptional services, there's no doubt you'll achieve your e-commerce goals and beyond.
What You Can Achieve With Shopify Marketing Agency

Unlock the true potential of your e-commerce business with a cutting-edge Shopify Marketing Agency. This digital powerhouse is designed to accelerate your online success, transforming your virtual storefront into a thriving hub of activity. By harnessing the expertise of a dedicated agency, you'll experience the benefits of:
Increased sales and conversions
A strong brand presence
Amplified customer engagement
Streamlined marketing campaigns
Partnering with a seasoned Shopify marketing agency will help you soar above the competition. Utilizing the latest tools and strategies, they'll breathe life into your brand, creating compelling visuals and content that resonate with your target audience. They'll also expertly navigate the intricate landscape of digital marketing, implementing tailored solutions to optimize your e-commerce performance.
For example, imagine your Shopify store offering a unique line of eco-friendly products. The marketing agency crafts a captivating campaign, showcasing your commitment to sustainability and highlighting the exceptional quality of your products. This approach boosts customer interest and solidifies your brand's reputation as a leader in the green movement.
In essence, a Shopify Marketing Agency is the key that unlocks your e-commerce potential. By leveraging their expertise, your online presence will flourish, your sales will skyrocket, and your business will thrive. So don't let this opportunity slip through your fingers – invest in a Shopify Marketing Agency today and set the stage for a prosperous future.
What Does a Shopify Marketing Agency Do?
A Shopify Marketing Agency serves as a catalyst, supercharging your e-commerce venture with a myriad of specialized services. These digital maestros work magic to elevate your online store, ensuring it stands out in the ever-growing sea of competitors. Delving into the inner workings of a Shopify Marketing Agency, you'll find them orchestrating various tasks, including:
For instance, your Shopify store focuses on artisanal handmade goods. The agency will first conduct in-depth research, pinpointing your target audience, their preferences, and the most effective channels to reach them. Then, armed with this knowledge, they'll design an alluring website, incorporating captivating visuals and persuasive copy that speaks to your customer's hearts.
Moreover, they'll optimize your store's performance, ensuring swift load times and seamless navigation – the ultimate recipe for customer satisfaction. But their expertise doesn't end there. They'll also run high-impact SMM and email marketing campaigns, engaging customers and driving them to your store like bees to honey.
By leveraging their skillset and diverse strategies, you'll witness your online store transform into a bustling marketplace, capturing the attention and loyalty of your customers.
How to Choose the Right Shopify Marketing Agency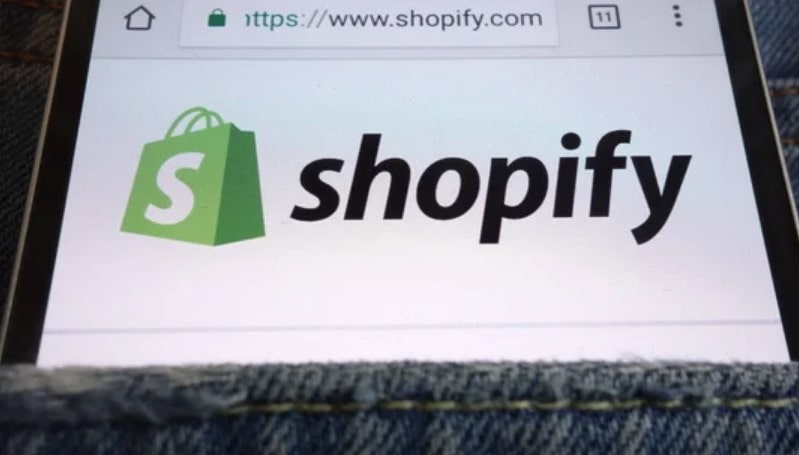 Selecting the ideal Shopify Marketing Agency is akin to finding the perfect dance partner – it requires harmony, understanding, and a shared vision. As you embark on this crucial journey, keep the following factors in mind to ensure a match made in e-commerce heaven:
Proven track record and success stories
Expertise in your niche market
The comprehensive range of services
Transparent communication and pricing
Begin by examining a Shopify agency's cases and delving into its past work and accomplishments. Look for success stories that align with your business goals, as these will showcase the agency's ability to deliver results tailored to your needs.
For example, if you're selling premium fitness apparel, search for an agency with a background in promoting similar brands. Their experience in your niche will equip them with valuable insights, enabling them to create spot-on marketing strategies.
Additionally, ensure the Shopify agency offers various services, from content creation and website optimization to social media management and email marketing. This holistic approach will streamline your marketing efforts, keeping everything under one roof.
Finally, establish a strong line of communication with your potential partner, openly discussing your expectations, goals, and budget. Transparency fosters a fruitful collaboration that empowers your e-commerce business to reach its full potential. With these guiding principles, you'll confidently select the perfect Shopify Marketing Agency, paving the way for a successful online venture.
Criteria For Selecting The Top 20 Shopify Marketing Agencies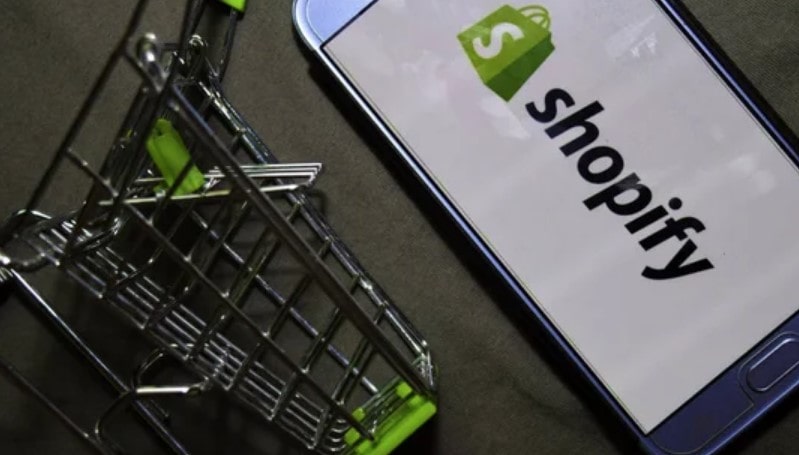 In the bustling world of e-commerce, finding the perfect marketing agency can feel like searching for a needle in a haystack. To help you navigate this digital maze, we've compiled a list of criteria to guide you in choosing the top 20 agencies that specialize in marketing and Shopify services:
Proven track record: The agency should boast a portfolio that speaks volumes – showcasing successful campaigns and satisfied clients.
Innovative strategies: Top agencies use innovative strategies to help firms succeed in e-commerce.
Shopify expertise: An in-depth understanding of the Shopify platform ensures seamless integration.
Transparent communication: Establishing trust through open dialogue and setting realistic expectations is the hallmark of an outstanding agency.
Personalized service: Custom-tailored solutions based on your unique needs can make all the difference in achieving your goals.
By considering these factors, you'll be well on your way to partnering with a Shopify digital marketing agency that can propel your e-commerce business to new heights. Remember, the cream of the crop consistently delivers results, stays ahead of industry trends, and puts clients at the heart of their approach. So, cast a discerning eye and watch your e-commerce venture soar.

Elevate your e-commerce business with Brenton Way, a cutting-edge digital marketing agency specializing in Shopify. Their team of skilled experts employs a 360° approach to transform your brand, offering a comprehensive suite of services designed to accelerate and scale your online store.
Key benefits of partnering with us:
Integrated Strategy: Streamline the marketing process with a harmonized approach to strategy, analysis, and execution for maximum growth potential.
Fractional CMO: Let their growth strategists "power up" your campaigns and build real growth from the ground up.
Growth Dashboard: Utilize their proprietary IcarusX marketing dashboard to gain transparent analytics and objective insights into your brand's growth across all digital channels.
Don't settle for mediocre results – choose Brenton Way and witness the exponential growth of your Shopify business.
Elevate your e-commerce success with Plus972 – a top-notch marketing and design agency specializing in Shopify. As masters of digital marketing, they craft tailored strategies to boost your online presence and sales. Their comprehensive service offerings include:
Custom Shopify store design & development
Branding & identity creation
SEO & content marketing
Social media management
Email marketing campaigns
At Plus972, they pride themselves in delivering exceptional results through collaboration and innovation. Their diverse team of experts brings your brand stands out in the bustling e-commerce landscape. So don't settle for mediocrity – join Plus972 and experience the difference in partnering with a dedicated, results-driven agency.

Elevate your e-commerce game with Mayple, the go-to digital marketing agency for Shopify store owners. Their top-tier talent is carefully vetted, ensuring you get results-driven experts who understand your industry. Here's what sets them apart:
Diverse expertise: From paid advertising and SEO to email marketing and social media, their professionals are skilled in all areas of digital marketing.
Tailored service: they match you with the perfect marketer based on your unique business requirements.
Comprehensive support: Enjoy end-to-end assistance, from strategy creation to execution and optimization.
Unlock the full potential of your Shopify store with Mayple's exceptional marketing services. Don't settle for the average – join thriving e-commerce businesses today.

Discover the power of Absolute Web—a Miami-based full-service eCommerce Shopify agency with a knack for crafting digital success stories. With a diverse team of strategists, certified developers, and UI/UX designers, Absolute Web excels in creating custom eCommerce solutions on platforms like Shopify, Magento, and BigCommerce.
What sets Absolute Web apart?
Strong abilities in web development, management, marketing, design, and content production
A robust portfolio of brands from various industries
Proven partnerships with leading eCommerce platforms
When you choose Shopify Absolute Web, you're investing in a marketing agency and a dedicated partner passionate about helping your business grow. With a track record of remarkable achievements and an unwavering commitment to excellence, Absolute Web is the go-to choice for companies seeking a comprehensive, detail-oriented, and results-driven digital service provider. So, let's make it happen—join the Absolute Web family today!

Introducing Stella Rising – your go-to marketing agency for Shopify and e-commerce success! As a powerhouse in digital marketing, their services encompass everything you need to make your online business thrive. Just a few reasons to choose them include:
Award-winning agency with accolades like Ad Age Best Places to Work and the Agency Awards for Media Buying and Digital Agency of the Year
The comprehensive range of services, including SEO, performance content, paid search & shopping, display & remarketing, and paid social
Real-time research and micro-influencer group, Glimmer, and predictive marketing model, Halo, for top-notch strategy and insights
Our talented team of experts is dedicated to helping you achieve your business goals with a seamless blend of human intelligence, hands-on keyboard skills, and multichannel collaboration. So say goodbye to missed opportunities and hello to skyrocketing growth with Stella Rising – the marketing agency that never fails to deliver.

Top Growth Marketing, a leading eCommerce digital marketing agency, can maximize your Shopify store's potential. We're committed to helping you thrive with their all-encompassing service offerings:
Pinpoint Targeting: Get your product to the right audience through their data-driven growth framework.
Managed Media: Navigate various digital marketing channels with confidence under their expert guidance.
Creative Strategy: Scale your business with a tailored creative strategy designed for maximum conversions.
As a trusted Shopify partner, they pride ourselves on delivering measurable results:
First, boost customer acquisition with their performance-based strategies.
Second, enhance customer retention with engaging email, SMS, and remarketing campaigns.
Third, receive top-notch creative services for striking visuals that drive campaign success.
Finally, achieve scalable growth by optimizing your omnichannel marketing.
Choose Top Growth Marketing for a partnership that fosters consistent, profitable growth.

Introducing Seoplus+ – your go-to Shopify marketing agency! They specialize in providing tailored digital marketing solutions to skyrocket your e-commerce success. Their top-notch services include:
Search Engine Optimization (SEO): Boost website visibility and drive traffic for increased leads or sales.
Paid Ads Management: Target the right audience at the perfect time for maximum conversion.
Content Marketing: Custom content crafted to align with your unique brand voice.
Web Design & Development: Mobile-first, performance-optimized websites for a seamless user experience.
Experience the Seoplus+ difference with their data-driven approach, focused on your growth and delivering tangible results. So don't settle for mediocre – partner with Seoplus+ and achieve your e-commerce goals today!

Ready to skyrocket your Shopify business? Anderson Collaborative, a top-notch digital marketing agency, offers an all-encompassing service tailored to elevate your Shopify store's performance. Their expertise includes the following:
Digital marketing strategies
E-commerce optimization
Seamless web development
Comprehensive data analytics
What sets them apart? Their passion for driving results and unwavering commitment to client satisfaction. They blend creativity with data-driven insights, fueling your growth in the ever-evolving digital landscape. Their services cover:
Shopify store optimization
Targeted advertising campaigns
Social media management
Conversion rate enhancement
Partner with Anderson Collaborative and experience a hands-on, results-oriented approach that will take your Shopify store to new heights.

Elevate your Shopify eCommerce with Canesta, a top-tier digital marketing agency driven by human-centric strategies. Their mission: is to forge strong connections between your brand and your audience using their innovative toolbox. Let them streamline your online presence and generate more conversions than ever before.
At Canesta, we:
Pinpoint, analyze, and devise a tailored plan to achieve your business objectives
Craft and enhance the perfect user experience to market your brand, captivate potential customers, and establish a strong online presence
Promote your brand, transform prospects into loyal customers, and provide comprehensive reports on engagement and conversion.
As a full-service Shopify marketing agency, they understand the power of data. They help their clients harness actionable insights to fuel growth and enhance performance. Their commitment to long-term partnerships allows them to serve your success and celebrate your achievements together.

Introducing Realm – your one-stop Shopify marketing powerhouse! As a premier digital agency, they excel in driving e-commerce success with their decade-long expertise in Shopify. Their services include:
Shopify setup and migrations
Custom theme and app development
On-site SEO and marketing strategies
Content writing for product descriptions, collection text, and more
We pride ourselves on delivering top-notch results, whether a simple Shopify setup or full-scale custom development. Shopify marketing agency's track record speaks for itself, having partnered with businesses across multiple industries. With Realm, your online store will look great and perform brilliantly, ensuring a delightful shopping experience.

Introducing Kota, a top-notch Shopify marketing agency that helps e-commerce businesses thrive digitally. As your trusted partner, they take the reins to catapult your brand to new heights through their comprehensive services. Here's what they bring to the table:
Cutting-edge Shopify store design and development
Strategic digital marketing to boost conversions
Tailored e-commerce solutions to enhance user experience
You can expect a seamless journey toward e-commerce success with the Kota Shopify marketing agency. They create beautiful, user-friendly, and effective online businesses that appeal to your target audience. So, let's join forces and make your e-commerce venture the talk of the town.

Regarding eCommerce success, Stryde is your go-to digital marketing agency for all your Shopify needs. They specialize in helping 7-figure brands unlock their potential and scale to 8-figures and beyond.
Why choose Stryde?
We're a Shopify Partner with extensive experience in customer acquisition and conversions.
We cater to various industries, including fashion/apparel, baby/mom, home goods, and travel.
Our team of marketing experts provides a holistic approach to your online store's growth.
We excel at boosting your online visibility and revenue through various marketing channels, such as SEO, paid search, paid social ads, and CRO. They aim to increase highly targeted traffic to your store and enhance customer engagement, ensuring potential buyers are ready to purchase.
With Stryde, you're not just getting a Shopify marketing agency – you're getting a committed partner that understands the intricacies of eCommerce and is dedicated to helping you succeed. Let them handle the digital marketing while you focus on branding and product development. Together, we'll propel your business to new heights in the competitive world of eCommerce.

Discover Propeller, a digital marketing agency that boosts eCommerce businesses. As Shopify Plus Partners and WordPress experts, they create captivating digital experiences that will leave a lasting impression.
Propeller's services include:
Bespoke UX design and cutting-edge digital storytelling
Expertise in Shopify, WordPress, and other major platforms
Mobile-first responsive web design
Strategic digital marketing plans
CRM and content creation for personalized customer connections
With over 20 years of experience and a talented team of specialists, this Shopify marketing agency has worked with premium brands in eCommerce, hospitality, food & drinks, and lifestyle industries. Their commitment to exceptional digital experiences and measurable success makes them the perfect partner for your online business. So join the ranks of their satisfied clients and let Propeller skyrocket your eCommerce success!

At 45 RPM, their exceptional Shopify marketing agency delivers top-notch digital services to elevate your e-commerce business. They craft personalized solutions that seamlessly blend business, marketing, and technology. Their expertise includes the following:
Developing tailored marketing strategies
Building high-converting Shopify stores
Creating captivating content and visuals
By working with their talented team, you'll enjoy:
In-depth analysis of your business needs
Innovative digital solutions
Proven results in boosting conversion rates
Why settle for less? Choose Shopify marketing agency 45 RPM as your partner in e-commerce success, unlocking the full potential of your online store. They're committed to your growth. Take advantage of the chance to skyrocket your online presence.

Experience Unmatched Results with WebFX – The Ultimate Shopify and E-commerce Marketing Agency ?
WebFX prides itself on its data-driven digital marketing services for Shopify e-commerce businesses. As your go-to marketing agency, we're committed to driving revenue and growth for their clients, and their track record speaks for itself:
Over 7.8 million leads generated ?
1,020+ glowing client testimonials ?
500+ dedicated subject-matter experts ?
Our services are designed to address your every need, from SEO and PPC to web design and social media marketing. Here's what you can expect when you partner with WebFX:
Tailored digital strategies for maximum impact ?
Cutting-edge MarketingCloudFX technology for advanced data analytics ?
Unparalleled support from a team of passionate experts ?
Choose from their top-notch services:
SEO to boost your online visibility ?
PPC for laser-focused ad targeting ?
Web design to engage and convert visitors ?️
Social media marketing to expand your reach ?
Don't leave your e-commerce success to chance – choose WebFX and elevate your Shopify business to new heights! ?

Are you seeking a top-notch Shopify marketing and digital agency to propel your e-commerce business? Trellis is a full-service Shopify agency that will boost your online store.
Comprehensive Approach: Trellis dives deep into every aspect of the customer journey, ensuring seamless experiences from exploration to retention.
Expertise and Innovation: With a wealth of experience in the industry, their team constantly stays ahead of the curve, leveraging the latest technology and best practices.
Stellar Results: We've helped numerous clients achieve massive sales growth through their intuitive, data-driven strategies.
Some of their key offerings include:
E-commerce Strategy: they work closely with you to identify key metrics, audiences, and areas for improvement.
Marketing Services: Boost your marketing ROI with their expertise in social, email, SMS, SEO, and CRO.
Creative Solutions: Engage your customers through exceptional branding, UI/UX, and content.
Platform Development: Build a robust online presence on Shopify, BigCommerce, Adobe Commerce, and WordPress.
Don't let your e-commerce dreams fade away! Instead, partner with Trellis and watch your online business soar ?.

Imagine skyrocketing your e-commerce success with the support of an industry-leading digital marketing agency. At Never Settle, they specialize in helping businesses like yours achieve their full potential through cutting-edge Shopify solutions and comprehensive digital services. Their team of dedicated professionals is passionate about creating a lasting impact on your e-commerce journey.
Expert Shopify management
Tailor-made e-commerce strategies
Seamless integration with your existing platforms
Our proven track record of success speaks for itself. We've helped countless clients reach new heights in the world of e-commerce, and we're eager to do the same for you. So partner with Never Settle and watch your e-commerce dreams become a reality.

In the digital landscape, having a powerful online presence is paramount for e-commerce businesses. Ekahal, a Shopify marketing agency, offers comprehensive services tailored to help you thrive in the e-commerce world.
As your one-stop digital service provider, Ekahal specializes in:
Streamlining your Shopify store for user-friendly navigation
Crafting compelling marketing campaigns to boost brand awareness
Implementing data-driven strategies for optimal growth
Our seasoned team at Ekahal ensures your e-commerce platform is ready to attract, engage, and retain customers with its cutting-edge design and seamless functionality.
When partnering with Ekahal, clients can focus on their core business operations, leaving the digital heavy lifting to the experts. Like we've helped numerous brands reach their fullest potential, we're here to help you succeed in the ever-evolving e-commerce space. So, why wait? Let Ekahal steer your e-commerce success story today!

Step up your e-commerce game with Seller Interactive – a top-tier marketing agency specializing in Shopify solutions. This dynamic agency crafts bespoke strategies to skyrocket your online sales, enabling your brand to stand out in the ever-evolving e-commerce landscape.
Shopify store design and development
Conversion-focused marketing campaigns
Social media marketing
Content creation and management
With their vast experience and proven track record, Seller Interactive has helped numerous brands break new ground and achieve remarkable success online. Harness the power of cutting-edge digital marketing solutions and watch your e-commerce business soar to new heights with Seller Interactive by your side.

Transform your online business with The Web Bureau – an award-winning marketing agency specializing in Shopify e-commerce solutions. Their passionate and skilled team will help you excel in the digital realm by providing top-notch services that include:
Web Design
E-commerce Development
Digital Marketing
With The Web Bureau Shopify marketing agency, experience growth like never before. They pride themselves on delivering innovative and result-driven strategies that cater to businesses of all shapes and sizes throughout NI, Ireland, and the UK. Here's what sets them apart:
Tailored approach: they create bespoke strategies that target your specific needs and objectives.
Comprehensive solutions: From stunning web designs to effective digital marketing campaigns, they offer a one-stop shop for all your e-commerce needs.
So, why wait? Join their roster of satisfied clients and let The Web Bureau take your online business to new heights!
Bottom Line
As we wrap up our journey through the top 20 Shopify marketing agencies in 2023, it's clear that these digital wizards have the expertise to propel your e-commerce venture into the stratosphere. In addition, these agencies have left their mark on the global stage, from bustling cities like New York, London, and Los Angeles to hidden gems across Europe, Asia, and Australia.
Each agency's unique blend of services and strengths caters to diverse industries, including retail, automotive, finance, healthcare, education, and more. With razor-sharp focus, these marketing mavens will optimize your e-commerce presence, driving conversion rates and skyrocketing sales.
Don't just take our word for it – feel free to dive into their profiles, study their case studies, and read testimonials from satisfied clients. Whether you're a small retailer or a multinational corporation, you'll quickly see that these agencies have what it takes to elevate your brand.
Don't let your e-commerce dreams gather dust! Instead, contact one of these exceptional Shopify marketing agencies and embark on a fruitful collaboration. Remember, a solid marketing strategy can make all the difference in your success story.
Moreover, explore Plerdy, a fantastic UX tool that can help you analyze and optimize your online store. With Plerdy on your side, there's no limit to what you can achieve. So go ahead, take the plunge, and watch your e-commerce venture soar!