Are you ready to supercharge 🔥 your website's SEO? Look no further than our expertly curated list of the 15 best WordPress SEO plugins. These must-haves will take your search engine rankings to new heights, from keyword optimization to meta tags. 📈 Say goodbye to mediocre page views and hello to increased traffic and conversions. With these powerful tools, your website will be climbing search engine results in no time.
How to Choose a WordPress SEO plugin?
When WordPress website developers start working on a new project, they ask their customers what plugins they plan to connect. Beginners ask: "Why? Is CMS basic functionality is not enough?"
WordPress SEO plugins are specialized extensions that automatize the management of the website functionality. A specialist and any user can develop such a plugin.
Because SEO plugins for WordPress are very many, of course, some questions may arise:
Why are my SEO Yoast plugins in WordPress disappearing?
How many SEO plugins do I need for WordPress?
Which WordPress plugins hurt SEO?
How hard is it to change SEO plugins on WordPress?
Which WordPress plugins might interfere with SEO?
I will answer these and other questions in this article to make choosing the right WordPress SEO plugin easier.
Physically, a plugin looks like a script added either in controlling files or mounted into the website header or footer. When the resource is loaded, the script sends a command for certain performing functions to the system.
The difference is that the user would have to write or make the required on the website without the WordPress SEO plugin. The WordPress SEO plugin automatizes the routines, thus saving time and resources both for owners and specialists.
What are WordPress SEO plugins?
Types of WordPress SEO plugins
The list of the best WordPress SEO plugins
So, let's start our investigation of the best WordPress SEO plugins.
What are WordPress SEO plugins?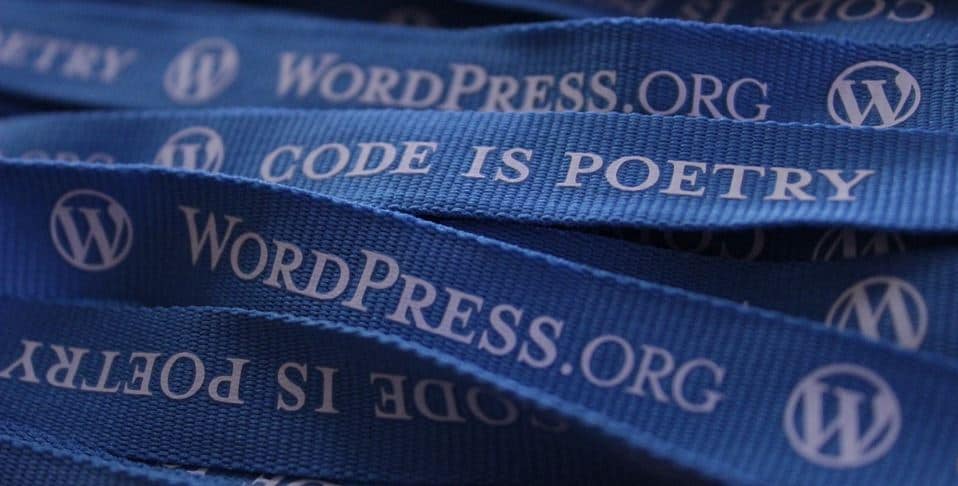 WordPress has about 16,000 different plugins that simplify the work with resources developed with this CMS type. About 1000 of them are responsible for different functions in the sphere of SEO.
Proper SEO of a Web resource fills texts with keywords, adds meta tags, generates friendly URLs, structure optimization, and configuration of inner interlinking. Specialists and website owners have about 200 Google ranking factors for SEO.
Plugins allow optimizing all parameters for optimization. This makes the work of a SE specialist faster. Besides that, most plugins have automatic hints. So even if you are not a specialist, you can set up the website for search engines and even lead it to the top results. If the specialist sets up the website manually, he will spend much more time.
Types of WordPress SEO plugins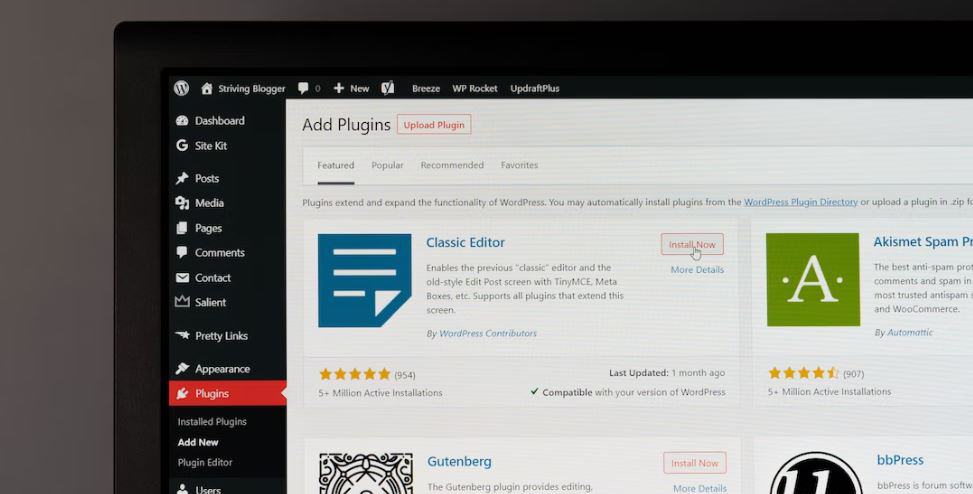 SEO plugins in the CMS library are divided into several groups. They will be represented in the material below.
Universal SEO plugins Such giants represent the best WordPress SEO plugins as Yoast, All-in-one-Pack, and SEO Framework. These are the most popular and full-scale plugins allowing full SEO optimization. Their universality determines their popularity. They can be used for optimizing a blog, online store, or multilingual portal. But their universality is their drawback. It is worth using universal plugins on a large website only where their functionality would be fully applied. WordPress plugins are rather heavy and slow down the website load if used on a small website (please note that the plugin adds its script that requires processing).
Data cache This group of SEO plugins partially solves the problem with a load of pages and data on the website. The SEO plugins compress and optimize CSS and JS scripts. In addition, they are integrated with technical server add-ins for speeding up the website load when the user opens it in the browser.
Content analysis The group works with the text itself. These WordPress SEO plugins help content managers who work on text readability. WordPress SEO Plugins working with text calculate the readability index. Some of them check the content for plagiarism. More powerful SEO plugins can select keywords for publication. The publication specialist can add them into meta tags or insert the anchor links to the page, ALT, or TITLE SEO tags for images. Some SEO plugins can analyze the word frequency in the text. This function will help the content editor check to what extent the publication corresponds with the page topic.
Image optimization Separate media optimization is important in accelerating the website load. Compression of images and video allows for saving space on the hosting. Image and video lazy load plugins are worth attention. These SEO plugins allow the user to immediately get a load of visual content if s/he wishes to read the text on the web page. Instead, while s/he is reading, the SEO plugin gradually loads the images and videos showing the load indicator or divides them into pixels, loading the preview.
Each of these plugins plays an important role in developing and acquiring SEO traffic on a website.
List of 15 Best WordPress SEO plugins
This group includes main and universal SEO tools actively downloaded from the WordPress library. They can be used to automate the optimization of large websites and partially control the efficiency KPI integrating the plugin work with Web-analytics tools and admin panel for Google Search Console publishers.

You can use Plerdy to understand your customers since this platform consists of several tools designed for user behavior analysis. This multi-tool automatically collects all the data that can show how to grow conversion. It enables you to analyze the traffic sources, scrolls depth, and understand which website elements users often click. Based on this information, Plerdy helps develop an action plan to increase conversion. Moreover, Plerdy keeps up a website because it runs after the page is fully loaded.
The main goal of Plerdy is to improve your websites, and CRO proved that the more user-friendly your website is, the higher the conversion rate. Plerdy also specializes in SEO improvements, so created SEO case study on how to increase organic traffic and SEO trends 2022 survey report you can use for free.
The main functionality includes:
Website heatmap tools
User session recordings
Pop-up forms creation
NPS forms
SEO-checker
Event tracking
Ecommerce sales performance
Conversion funnel optimization
Website feedback tools
Advantages:
simplicity of installation
integration with Google Search Console and Google Analytics
real-time analysis
data transfer is protected with SSL and TLS 1.3 technology
all popular browsers
high load performance
several service plans
trial version
HTTP/3 support
CDN ultra-fast static and dynamic content
GDPR Compliance
automatic integration with WooCommerce (WordPress)Drawbacks:
need to have a Plerdy account
Plerdy is a great multi-tool for WordPress websites of any size that greatly simplifies SEO and CRO improvement.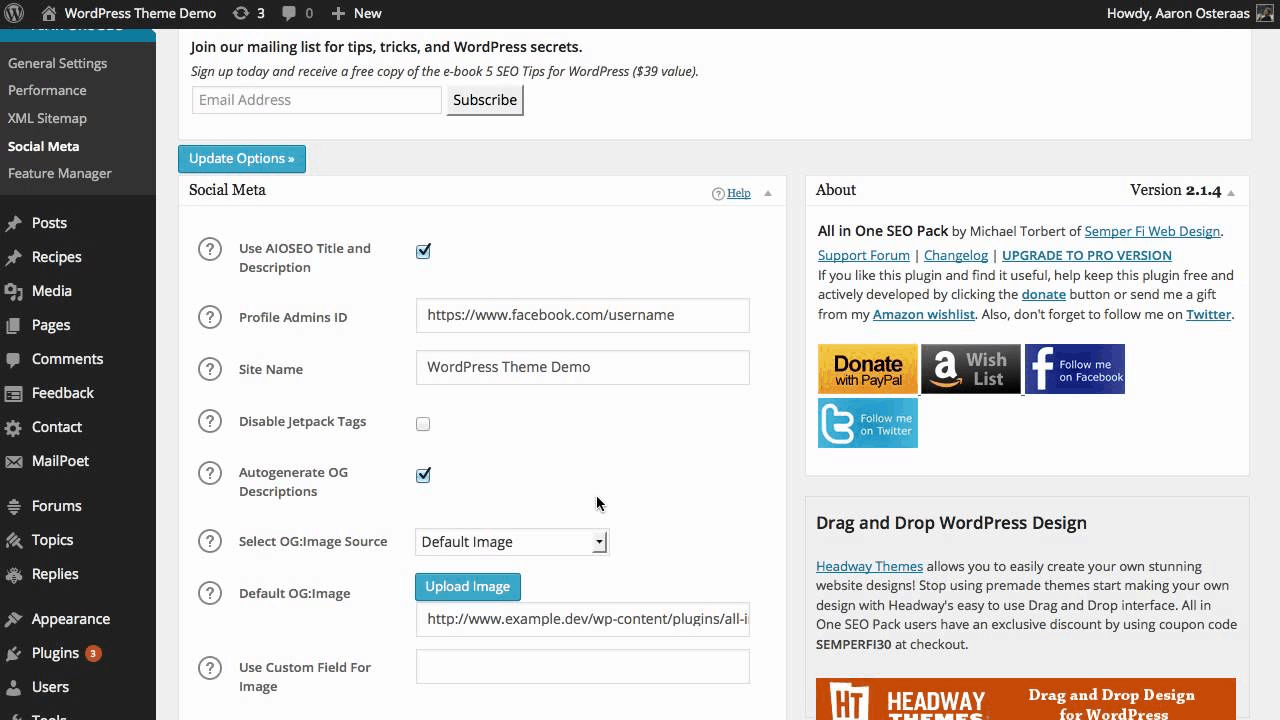 The main competitor of Yoast SEO. It was developed in 2008 and supported 57 languages. It duplicates the functionality of the competitor except for some publication-related functions. But such a solution appeared due to the focus on online stores. This is demonstrated by integrating with popular commercial plugins for making orders.
The main plugin functionality includes the following:
work with homepage canonical
work with schema.org
Advantages:
Google AMP support
integrated API automatic integration with other plugins
integration with WooCommerce and other eCommerce-plugins
full compatibility with PHP7
Drawbacks:
no canonical and settings of 301 redirect for each publication
no breadcrumbs settings
no redirects from attachment URLs to such attachments
All-in-One SEO is a must-try plugin for WordPress.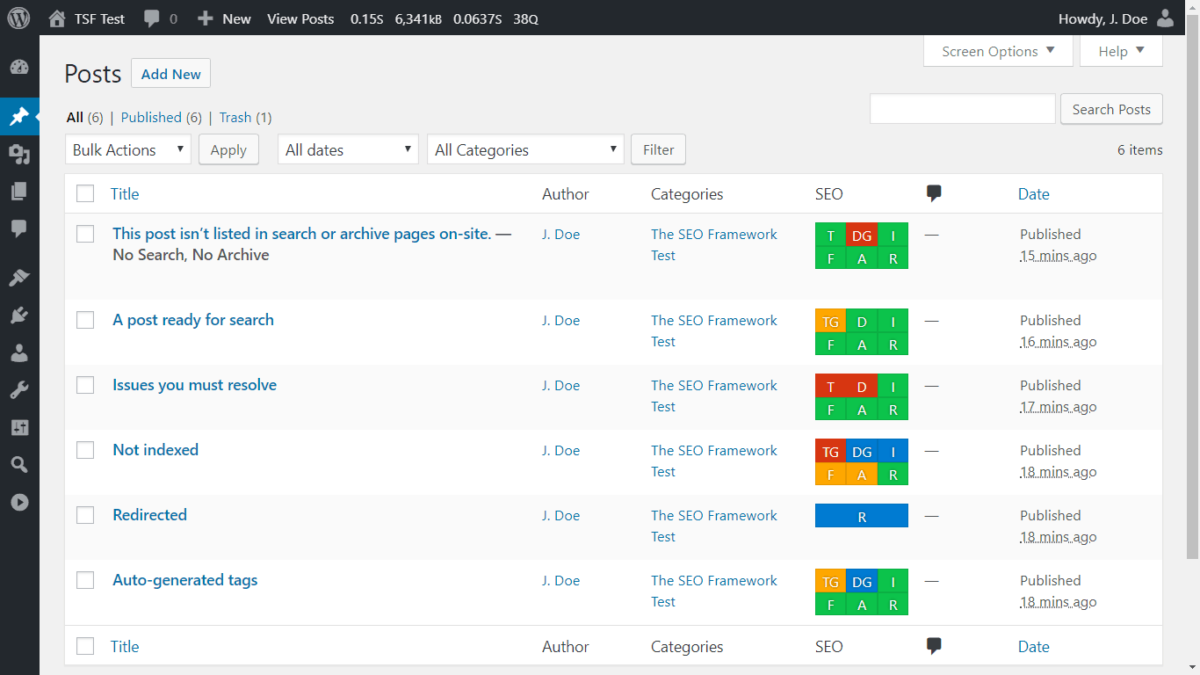 The third popular and lighter SEO plugin is among the best universal WordPress solutions for SEO. It is used for small WordPress resources that do not require a powerful Yoast SEO or All-in-One SEO functionality. Due to comparative lightness, the plugin has been installed by 100,000 active users. In addition, the plugin has been translated into 16 languages, including Russian.
Main functions:
creation of XML maps
Open Graph layout (a layout that sets anchors on the web page for attracting visitors from social media)
canonical autogeneration
Advantages:
disabling of the indexation of empty categories
Drawbacks:
limited website connections and access to API plugins
You should try this SEO plugin if you have a small WordPress website.
This WordPress plugin is an additional tool for analytics collection than for internal SEO of a web resource. Therefore, it is often used together with Yoast SEO, All-in-One SEO, or SEO Framework.
The main MonsterInsights Google Analytics function integrates Google Analytics and shows it on the WordPress dashboard without redirecting to the website. It is suitable for managing WordPress resources with high traffic – a forum, blog, or informational website with integration with social media. The plugin functionality includes tracking the sources referring to the WordPress website.
Advantages:
use of asynchronous or universal code for tracking
extended work with "Demography" and "Interests" reports
Drawbacks:
there is no free version, a fee-based subscription only
no SEO parameter settings, analytics only. So firstly, you need to work with Google Analytics and Google Search Console thoroughly for proper work of all indicators
You will get the maximum out of Google Analytics by MonsterInsights only combining with other WordPress plugins.
Content analysis and SEO in WordPress
Plugins that can elaborate on the content SEO properties on the website. Such plugins allow checking how the snippet will look in the search results, and social media (Facebook, Twitter) before publishing a new record.
Plugins analyze every publication and recommend improving the grammar, readability, relevance of keywords, etc.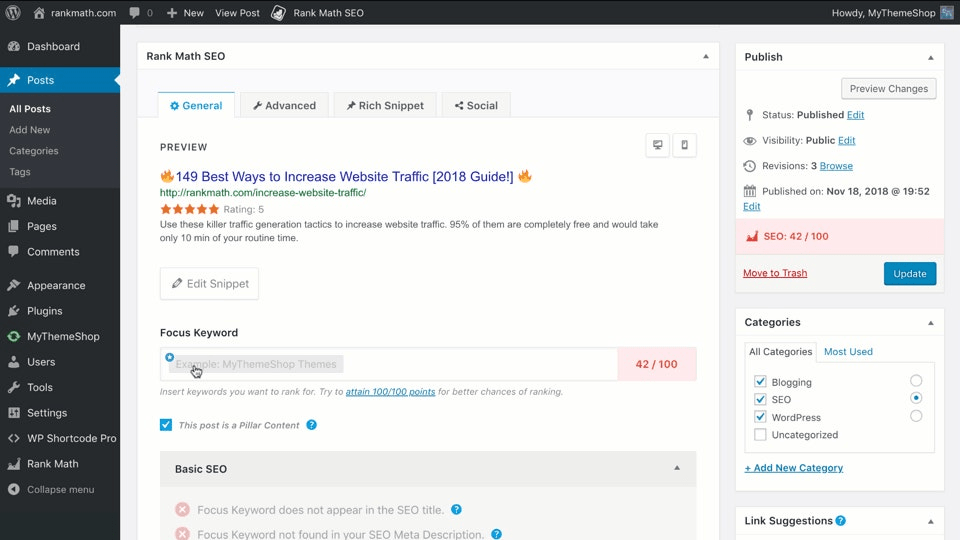 This WordPress plugin allows working with Title and Description meta tags, microlayout for every publication, and viewing the search results' snippet. In addition, integration with Google Search Console can be set up and receive recommendations for publishers in the dashboard.
Another important feature is that the plugin offers keyword recommendations that are suitable for publication. This allows:
collecting ideas for keywords for meta tags
compare the content optimization relevance – the potential relevance of the page to the keywords according to the previously developed content plan
Advantages:
context cues and online help
automated image SEO
extended snippet optimization
automation of the microlayout on the fly pages
Drawbacks:
migrating to this plugin from others requires manual reconfiguring of the dashboard of the WordPress admin panel and integration with Google Search Console
RankMath is the best content analysis plugin for WordPress websites.
Caching in WordPress
A cache is a temporary storage of data that has been used recently. When a user visits a resource again, they are loaded from this temporary storage. This accelerates the work with the WordPress website. However, many static content on the WordPress website stays the same, so you spend time and traffic if you load it again. Caching SEO plugins in WordPress save static data.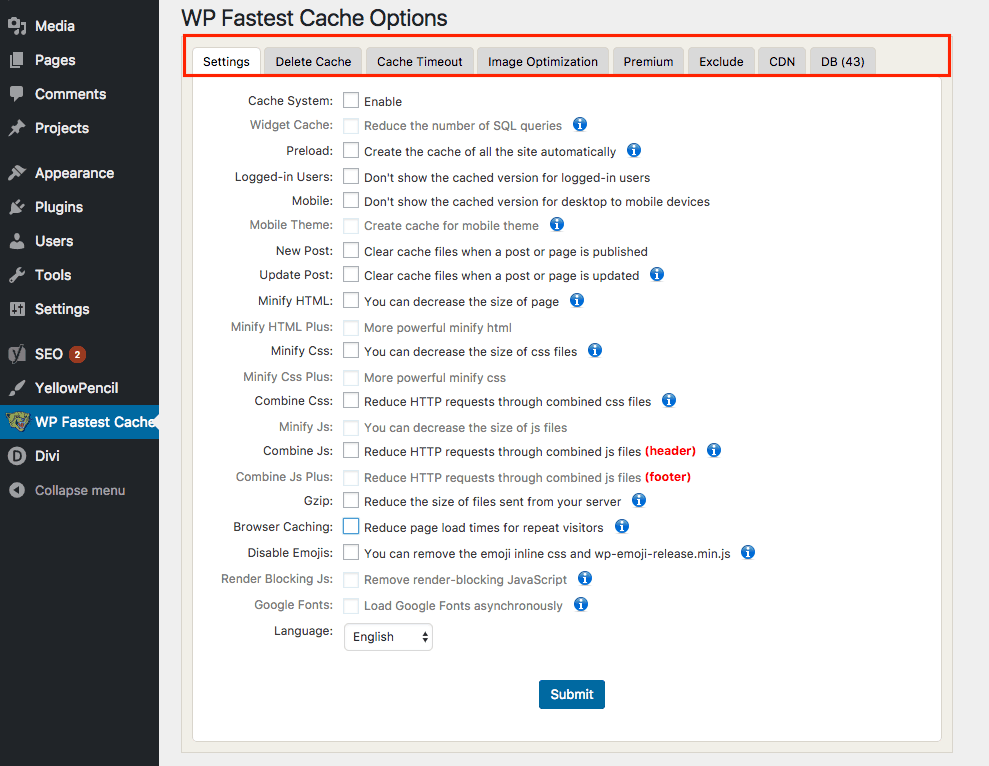 This SEO plugin automatically generates the website static version that will load when the user opens the website for the first time. During the interaction, the SEO plugin will clear the cache when updating the publication or the page.
The free version has limitations for cache statistics, image optimization, caching on mobile devices, CSS, and HTML supercompression.
Main functions:
automatic pre-generation of the cache of the whole website
cache clearing when publishing
caching in the database
Advantages:
compatible with popular AdSense, CloudFlare, WooCommerce plugins for online stores, etc
reducing the load time for users who opened the website again
Drawbacks:
is not compatible with Windows Server (IIS)
You should try this WordPress SEO plugin to improve caching of your website.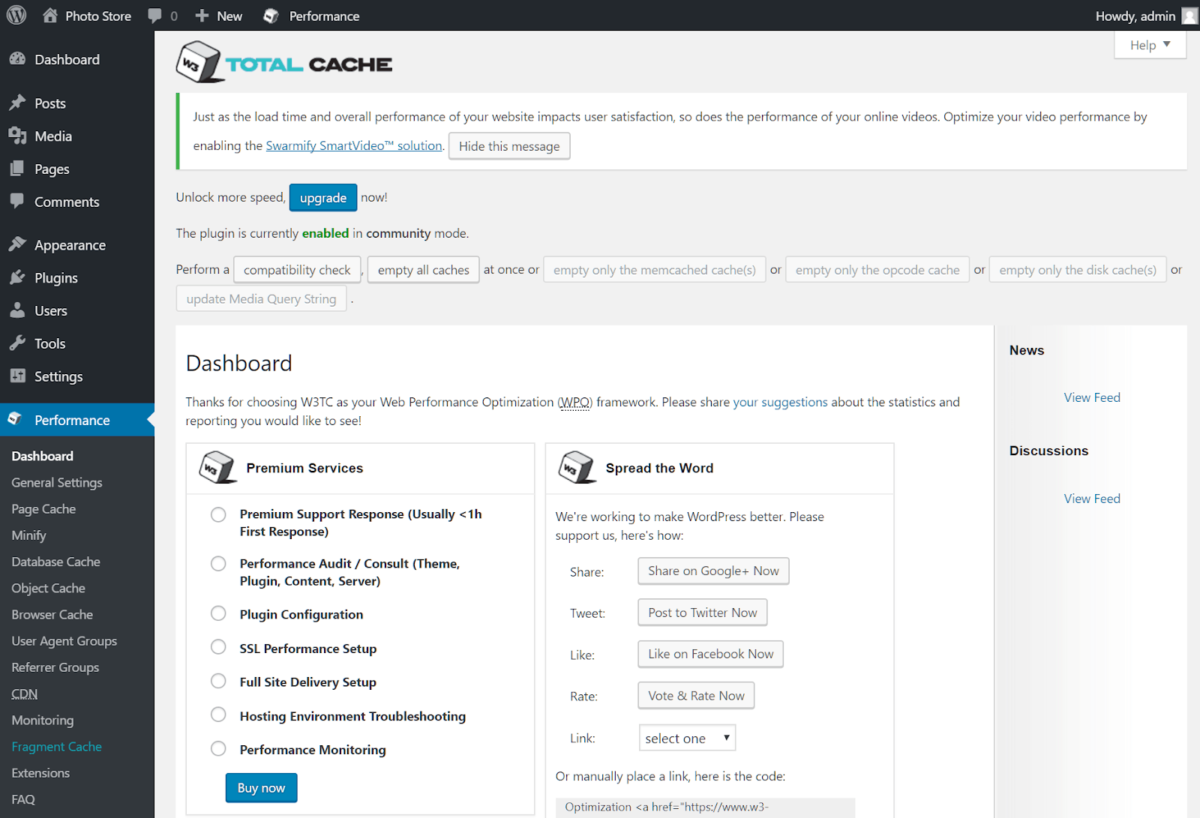 Unlike its main competitor WP Fastest Cache, this WordPress SEO plugin allows caching data into the database in the free version.
Main functions:
page caching on the server level by integration with Varnish
HTTP/2 support (advanced HTTP protocol)
Advantages:
many caching parameters; this allows selecting the settings for any resource
WPML support (WordPress Multilanguage is a plugin for translating the resource into different languages)(пfee-based version)
This WordPress SEO plugin can be complicated for beginners.
Image optimization
An average web resource uploads up to 100 images per month. Usability requires using sharp images that load quickly. This SEO requirement is in direct contrast with the first requirement.
This dilemma can be solved by manual compression using special services or specific WordPress plugins to automate this procedure on the website.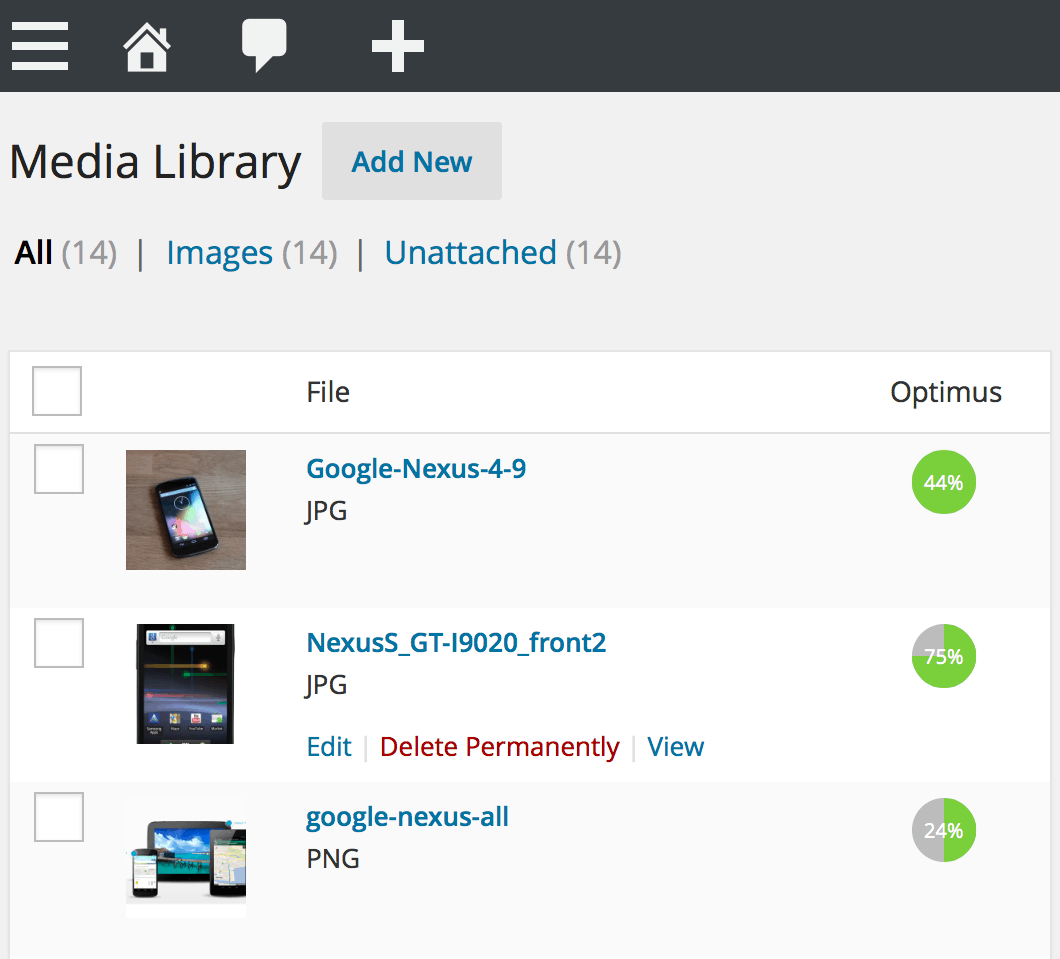 The above-mentioned simple SEO solution for image optimization is used with Cache Enabler and Autoptimize. These SEO plugins are enough to accelerate the work of a small WordPress website.
Main function:
JPEG image optimization without losing quality
reduction of weight of images to 70%
Advantages:
an easy and simple solution for a small website
If you need to optimize images on a WordPress website, first try Optimus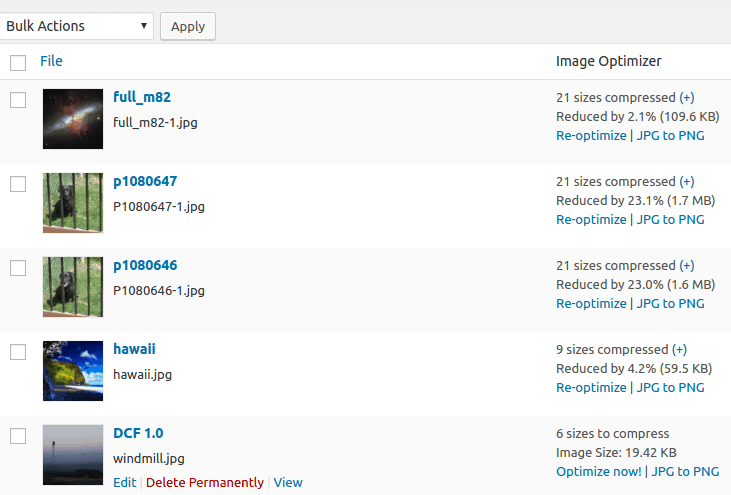 A more sophisticated WordPress SEO plugin that allows optimizing both new images for publishing and old ones that have been previously uploaded. The key peculiarities are mass optimization of images by applying the lossless/lossy method (without losing quality).
If it is required to save EXIF data (date, camera model, file editing history), this should be set up as these data are deleted during the optimization by default.
Advantages:
flexible function settings
Drawbacks:
the code of the scripts should be corrected
EWWW Image Optimizer is the best option if you need a sophisticated SEO plugin for WordPress.

This WordPress SEO plugin has 250000 active installs and 850 5-star reviews. It has a user-friendly interface, and despite the extensive built-in functionality, it is easy to manage.
Advantages:
integrates seamlessly with popular page builders, e-commerce, translation, performance, and analytics tools
Drawbacks:
Neil Patel and Fernando Tellado state SEOPress WordPress Plugin are affordable and inclusive.

Yoast SEO plugin has decent features to ensure the correct output of your website in search engines.
Advantages:
a large number of fine-tuning options
Drawbacks:
few functions are available in the free version
Geoff Wilkings and Mika E like that Yoast SEO Premium makes many tasks much easier.

It is open-source software. It provides SEO error checks, Google Search Console integration, and more. It is a great plugin for SEO.
Advantages:
Drawbacks:
no tests within the latest three major WordPress releases
Norodin likes this SEO plugin but doesn't like missing the "Read More" link in the functions.php file.

This WordPress SEO plugin will update your keywords' rank positions daily and generate powerful reports. Moreover, it incorporates a powerful research tool that generates valuable keyword lists.
Advantages:
tracking WordPress ranking on Google
4 different methods for locating positions
Drawbacks:
doesn't show more than a few weeks of rank history
ORIMOS and MisrAlhadara rate this WordPress SEO plugin for 5 stars.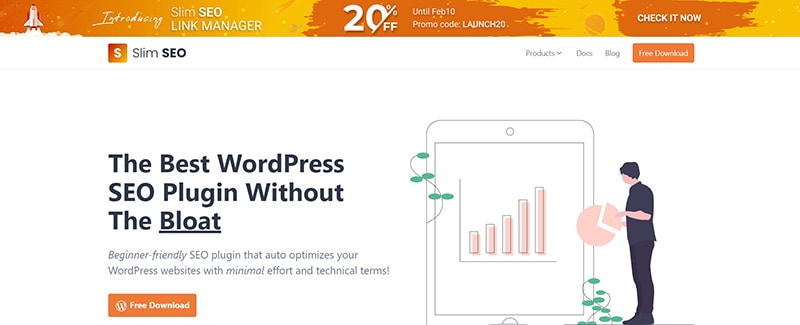 This WordPress SEO plugin offers header footer code, RSS feed, auto redirection, and more. With Slim SEO WordPress Plugin, you need very little effort to configure for SEO.
Advantages:
zero configuration
super lightweight
high-quality code
Drawbacks:
can be difficult for newcomers
Simon Blackbourn and Alan Gautham say it is the best SEO plugin for WordPress beginners.
Conclusion WordPress SEO plugins
Our material includes a list of popular SEO plugins for different needs – a large multilingual website, a small blog, or a landing page. Universal plugins have powerful functionality. The additional advantage of small plugins is that they are free. This allows testing them and becoming experienced in optimizing the website using such plugins. Then, when it is time to extend or connect a multilanguage or online store, it will be easier to switch to a universal plugin with wide functionality.