Quality site content helps promote your brand. Relevant content guarantees visitors stay on the site longer, increasing conversion. A strong content strategy will keep your audience engaged on social media. The content strategy template will help you plan your most important marketing steps.
What is a Content Strategy?
A content strategy always speaks to your business goals. Content strategy — a unique approach to creating all materials for the site, allowing you to solve certain business problems. The concept of "content strategy" includes planning, creating, placement, and managing content – textual materials and multimedia. The main task of a content strategy is to create high-quality, useful, and easy-to-use information on the site. This will have a positive impact on website traffic and business success.
What makes a good content strategy?
A good content strategy necessarily consists of a clear plan for compiling and posting content. The content should attract potential buyers, stimulate sales and increase customer satisfaction from working with the company.
To create an effective content strategy, you need to answer the cornerstone questions:
Who is the potential consumer of the content?
What problem does your product/product/service help the consumer solve?
What is the uniqueness of the product/product/service?
What is the format of the content you will be creating?
Where will you publish content?
How and by what forces do you plan to develop and promote content?
As a result, you will sketch out a draft content strategy template, which will later become a guiding thread for performers. It doesn't matter if they are employees of your company or outsourcers – they must see a clear plan and work standards that they will strictly follow. The content strategy template is your precise roadmap.
How to use your Content Strategy Template?
The content strategy template demonstrates what tasks the content has to solve and the highest priority. In addition, the template contains a specific action plan to achieve the set goals for the near future. Before you start creating content, it's a good idea to show samples to partners or experts to get their feedback.
Follow the boundaries of template and content strategy to avoid confusion and chaos. The template should clearly define the authors of the content, channels, and dates of publication of the materials. You can easily track how much you have progressed in implementing the strategy check the actual achievements with the expected or expected ones.
Content strategy template elements
Consider the elements most often included in the content strategy template.
Prologue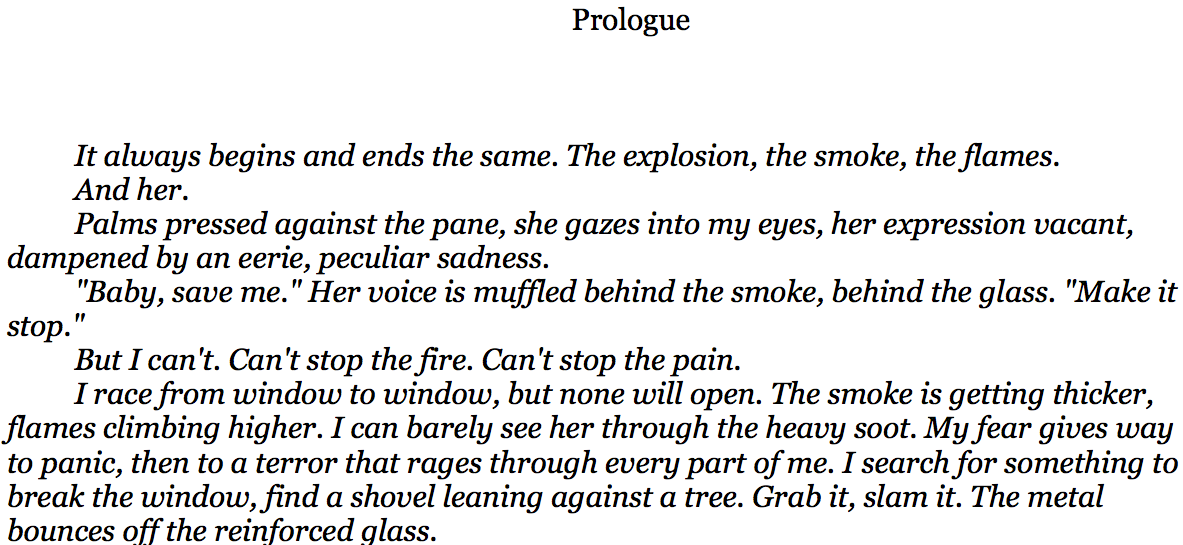 The prologue usually briefly outlines the future strategy for creating and posting content. The prologue may contain a description of the main topic that you want to cover on the site with the help of materials. Then, you can add a general content plan.
Onsite content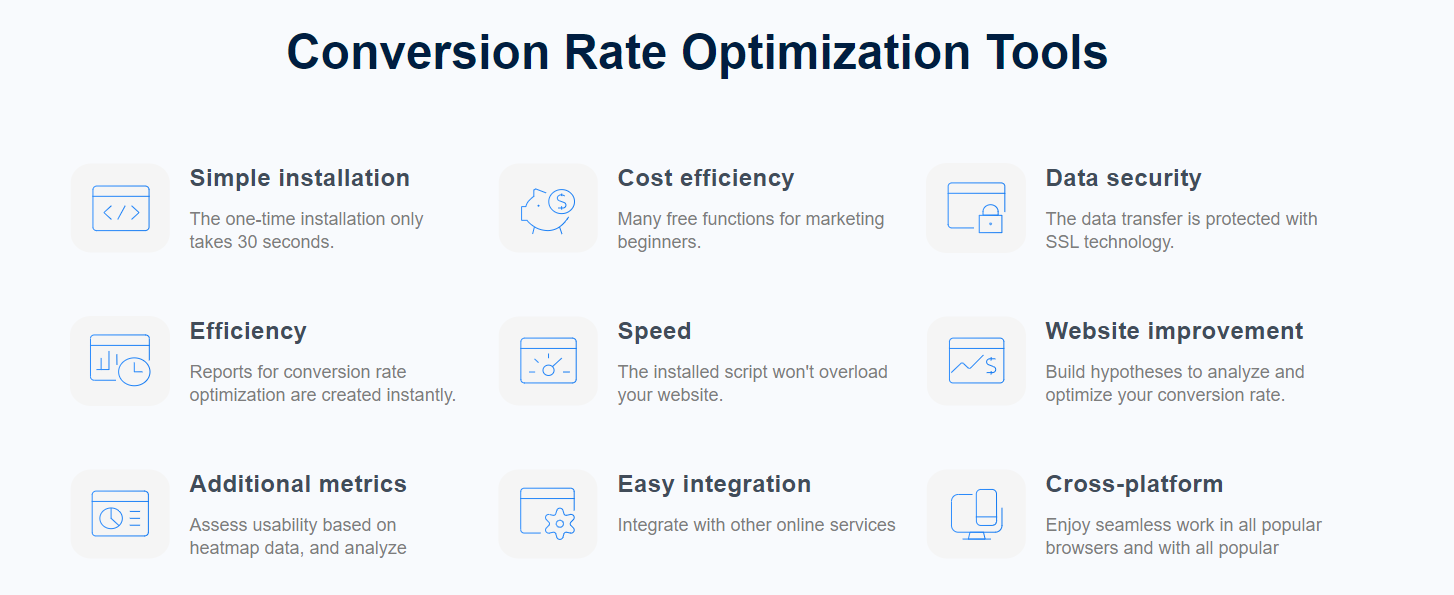 The content on the site should be understood as the text of buttons, error messages, information on the home and landing pages, product descriptions, videos, pictures – in general, all the content that is on the site and is outside the blog. Think about how it should be to implement the planned tasks? Creating quality content often requires hiring a specialist in this field. For example, working with an experienced photographer will help you get professional product shots. Competitors will not have them – they can arouse more interest among users than stock photos.
Blog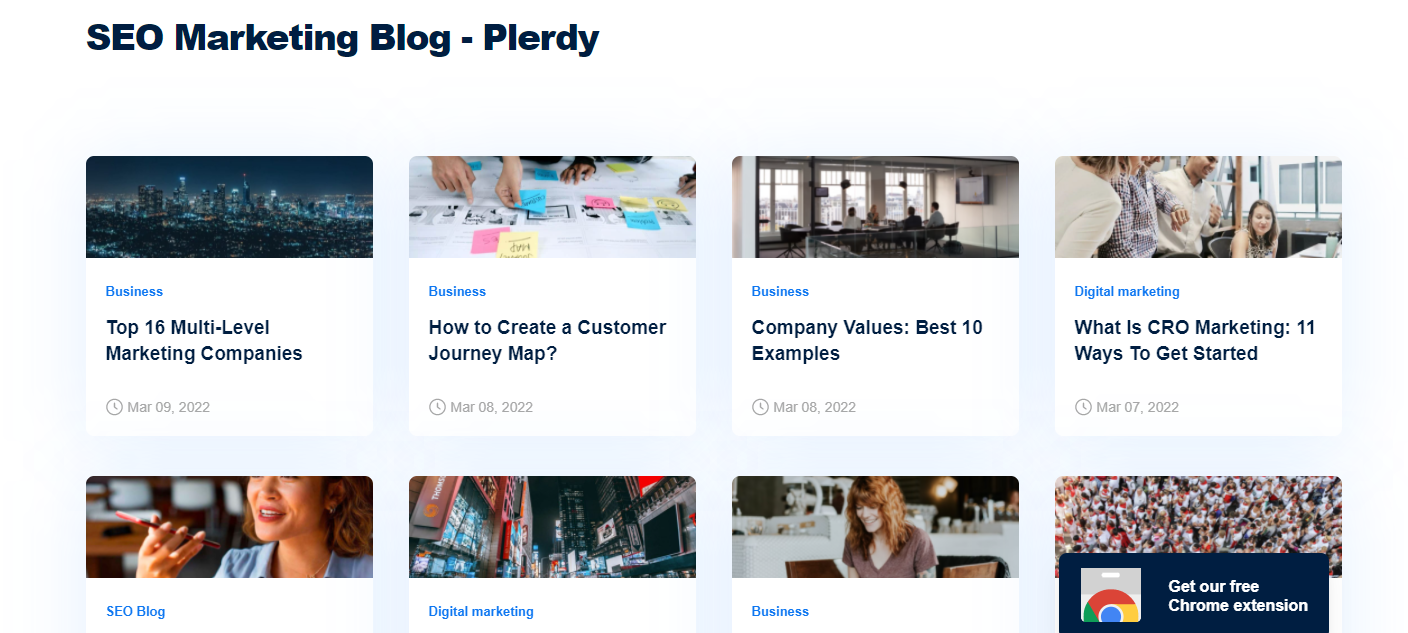 You can post interesting articles, pictures, and videos on a specific topic in a blog. For example, some companies post press releases here. But this information is usually boring for users, and they do not read it. For a blog to be useful for a business, its content must contain a solution—problems of concern to users. For example, if you sell household appliances, then the content on the blog is information on how to choose the right one, how to care for it, and how not to overpay when buying.
Offsite content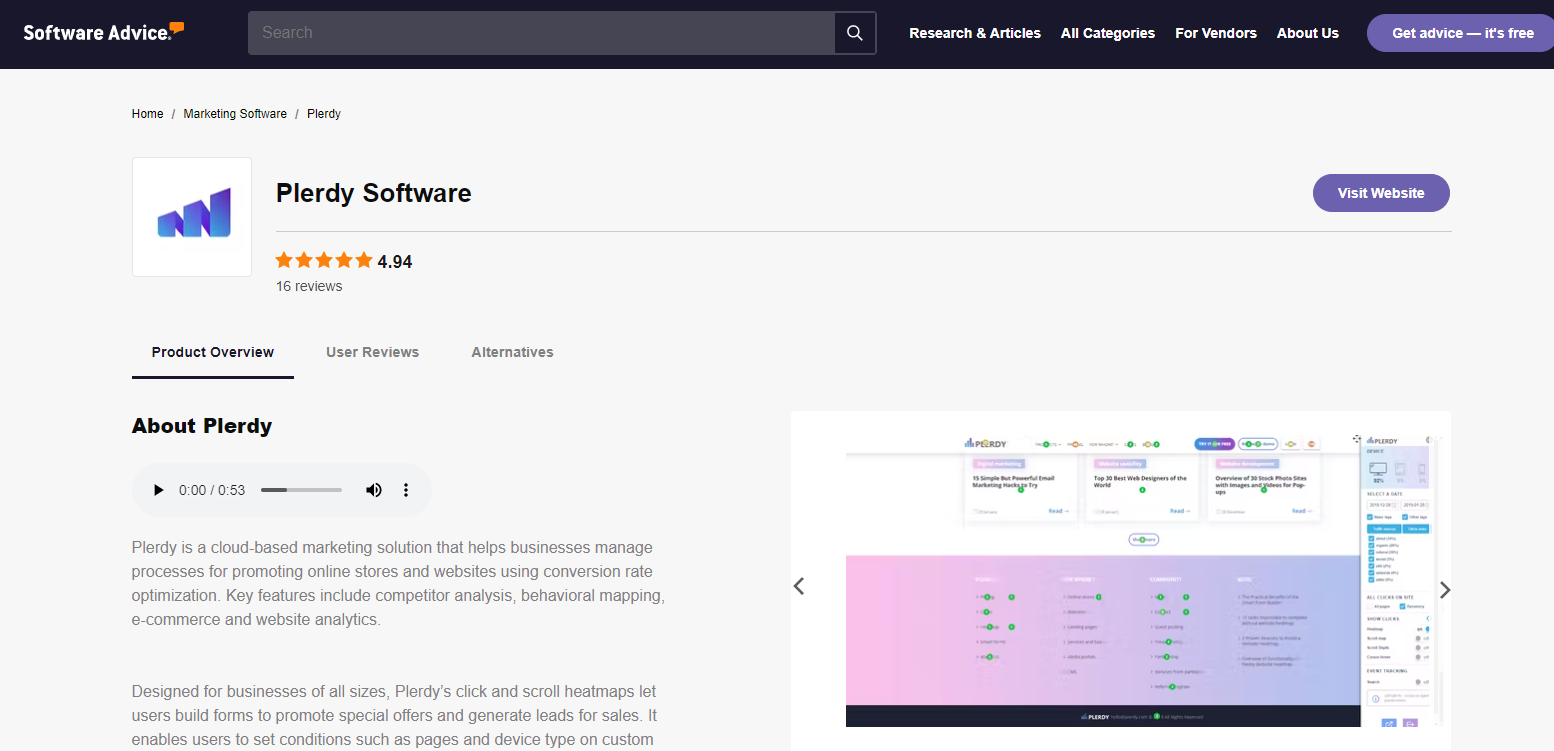 External content is all the content that is outside the site. For example, you can convey the necessary information to potential customers through instant messengers, social networks, e-mail — lots of channels. You can also communicate product discounts and special company promotions using external content.
Governance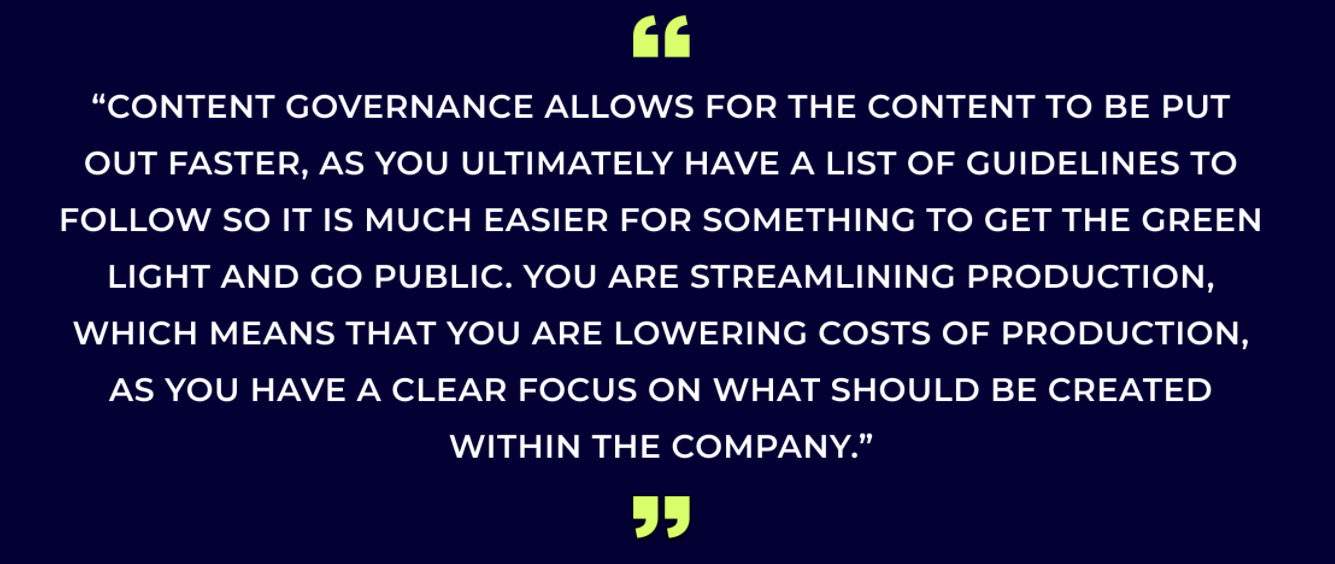 This element describes the content management rules and the workflow for creating and hosting content. After certain intervals, you need to draw a line and analyze what has changed after adding/changing this or that content. Which materials have been successful and which have not.
Workflow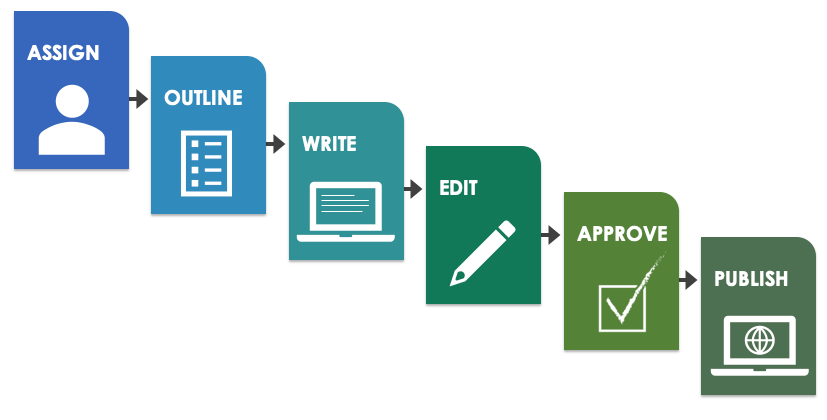 Here it is helpful to think over everything to the smallest detail. For example, if you create podcasts, you need to decide in advance: who, in what voice, and intonations will voice the texts. If you are shooting a video – in what locations will the shooting take place, who will be the host, and what is his style. Suppose you plan to add articles – who is the copywriter, the editor, responsible for the illustrations. The selection of an effective and creative team is of great importance.
Epilogue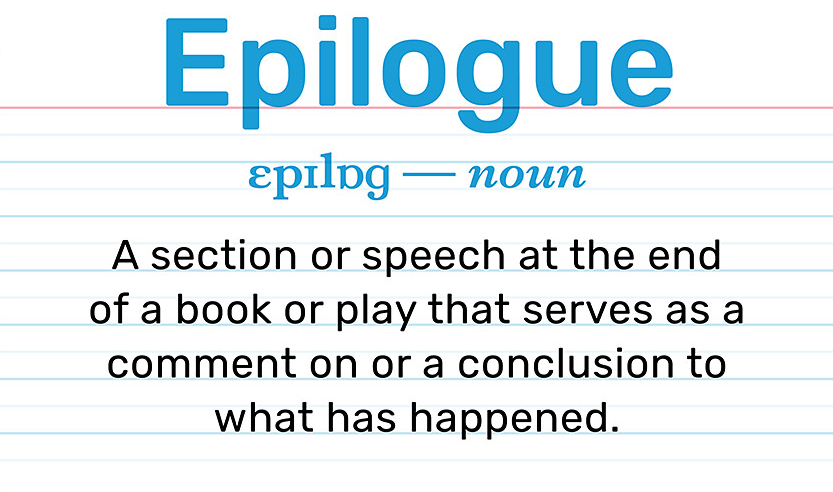 This is the last section of the content strategy template. It is worth writing 2-3 motivational phrases that will immediately make a potential client act. If you intend to hold promotions, inform potential customers about it.
Conclusion
A well-designed content strategy template will allow you not to go astray at any stage of its implementation – whether it is planning to write articles, creating videos, or analyzing the results of posting material. By following a well-thought-out plan, you act effectively. And getting results, in this case, is usually – not far off.