In the fast-paced digital world of 2023, delivering exceptional customer experiences is more crucial than ever ?. That's why we've compiled a list of the 12 best Customer Experience (CX) platforms to help you skyrocket customer satisfaction and boost your bottom line. These game-changing platforms will enable you to analyze website usability, gain deep insights into user behavior, and minimize the risk of losing money due to low conversions and poor sales ?. So, let's dive in and discover the top-notch CX platforms that can transform your startup's customer journey and make every interaction count! ?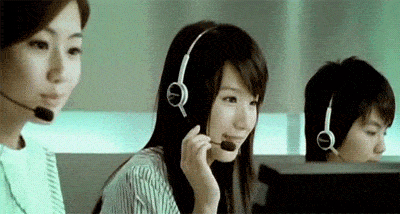 Boost Your Business with a Stellar Customer Experience (CX) Platform
A top-notch Customer Experience (CX) platform can unlock your business's full potential. By leveraging CX technology, you can gain invaluable insights and transform how customers interact with your brand. Here's how a CX platform can take your business to the next level:
Personalized Experiences: Create tailor-made interactions for each customer, fostering loyalty and driving repeat business.
Streamlined Support: Improve response times and issue resolution, enhancing your brand's reputation.
Data-Driven Decisions: Use in-depth analytics to make informed choices that boost customer satisfaction and drive growth.
Optimized User Journeys: Identify pain points in the customer journey and streamline the process, resulting in higher conversions and increased revenue.
For example, imagine you run an e-commerce store specializing in handmade jewelry. By implementing a CX platform, you can:
Send targeted promotions to customers based on their browsing history and preferences.
Use chatbots to provide instant support and answer frequently asked questions.
Analyze customer feedback to identify areas for product improvement and expansion.
Track customer behavior on your website and optimize the shopping experience to reduce cart abandonment rates.
Investing in a CX platform empowers your business to deliver outstanding customer experiences, resulting in a competitive edge, increased customer loyalty, and, ultimately, higher profits. So take advantage of the opportunity to elevate your brand and supercharge your success!
The Guide to Choosing the Perfect Customer Experience (CX) Platform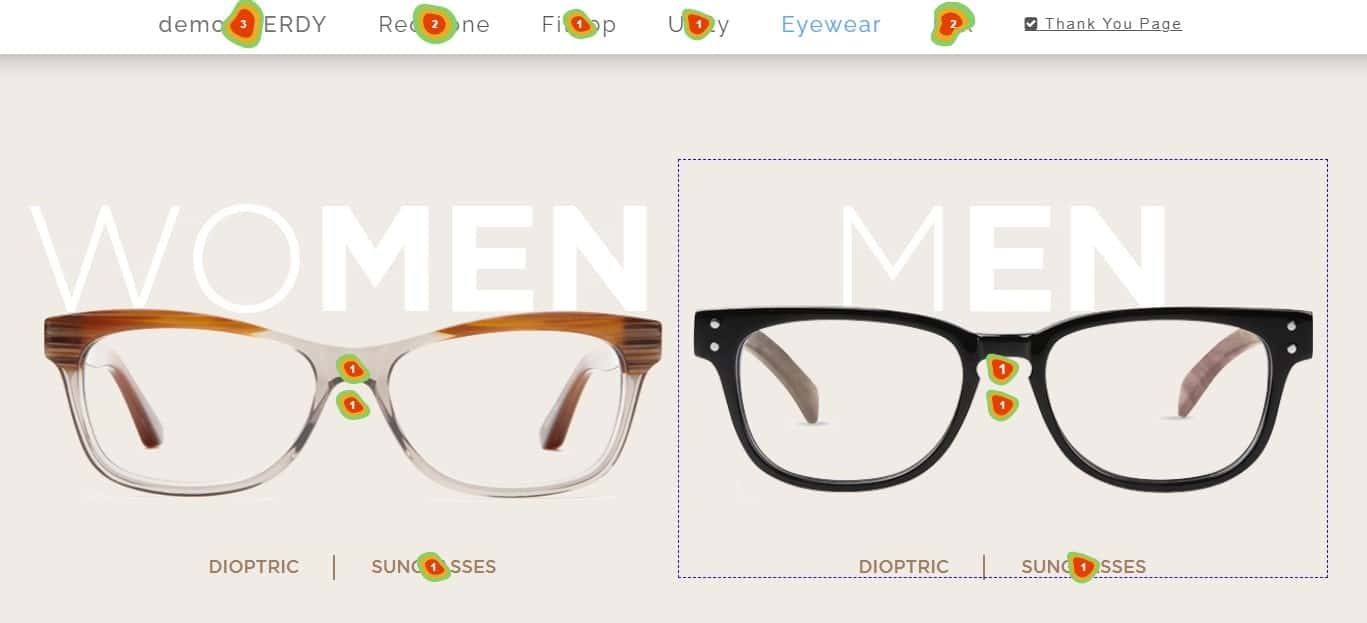 Picking the right Customer Experience (CX) platform can be a game-changer for your business. To ensure you make the best choice, keep these crucial factors in mind:
Integration Capabilities: The platform should easily integrate with your existing tools and systems, creating a seamless workflow.
Scalability: As your business grows, your CX platform should be able to scale with it – providing consistent support and functionality.
Data Analytics: Access to comprehensive data and robust analytics is essential for informed decision-making and continuous improvement.
User-Friendly Interface: A user-friendly and intuitive interface makes navigating and utilizing the platform easier for your team.
For instance, if you're a digital marketing agency, look for a CX platform that:
Integrates with popular marketing tools like Google Analytics, CRM systems, and email marketing platforms.
Offers advanced segmentation and targeting options for personalized campaigns.
Provides in-depth reports and insights on customer behavior, preferences, and engagement.
Allows for easy customization and automation of workflows.
Considering these factors, you'll be well-equipped to choose a CX platform that empowers you to deliver top-notch customer experiences, build long-lasting relationships, and drive your business to new heights. The right choice will also ensure a smooth customer support workflow. Don't settle for less – invest in the right CX platform and watch your business thrive!
List of Top 12 Customer Experience Platforms
As we explore the list of the 12 Best Customer Experience (CX) Platforms in 2023, we'll unveil cutting-edge tools that elevate customer interactions and foster brand loyalty. These trailblazing platforms have been handpicked to empower businesses to deliver exceptional CX, driving growth and increasing revenue. Stay tuned as we navigate these industry-leading solutions that can revolutionize your customer journey!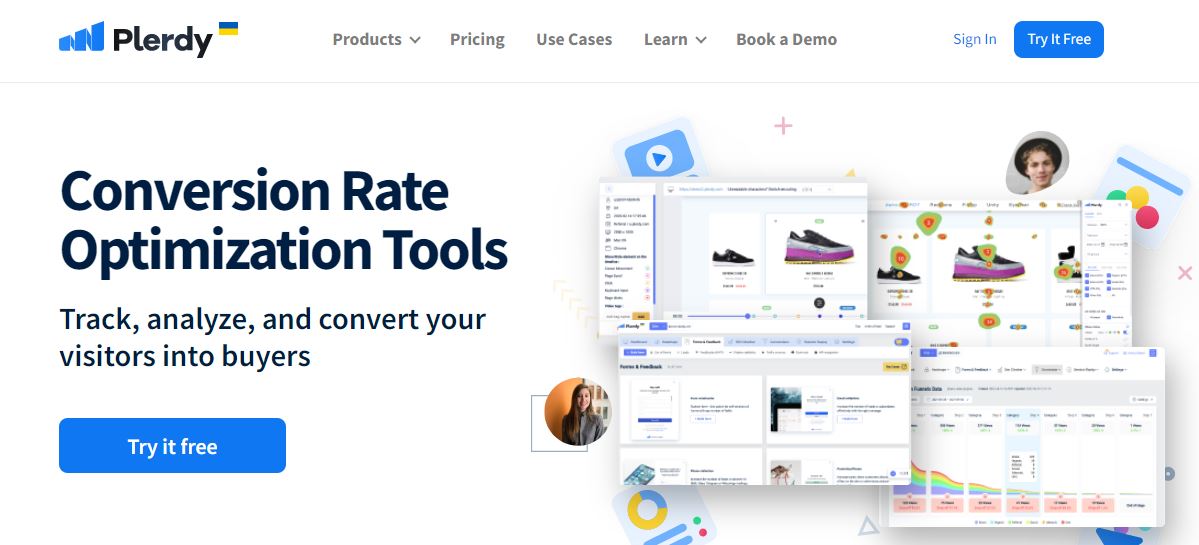 Elevate your e-commerce game with Plerdy, a cutting-edge CX platform that turns visitors into buyers! Plerdy streamlines your team's efforts, saving valuable time across SEO, UX design, digital marketing, and analytics. Its powerful features drive website funnel optimization and conversion growth, increasing average revenue per user, customer retention rate, and customer lifetime value. Say goodbye to cart abandonment and bounce rates!
Plerdy's robust tools boast 99% data accuracy, real-time tracking, and support for all screen resolutions and SPA sites. Utilize heatmaps to identify click patterns and uncover ineffective website elements. Plerdy's integration with Google Optimize also empowers you to launch A/B tests and optimize your site for success.
But wait, there's more! Plerdy's visitors' session recordings and pop-up forms help you generate leads, reduce cart abandonment, and provide valuable insights into user behavior. Plus, with its SEO-checker and automatic SEO analysis, your site's health will be in tip-top shape. Plerdy even offers advanced event tracking and conversion funnel analysis to maximize the efficiency of your e-commerce website.
Invest in Plerdy and watch your e-commerce sales soar while maintaining top-notch data security and lightning-fast site performance. Don't miss out on this game-changing CX platform!

Satmetrix helps your team leverage text and speech analytics to improve channel customer experiences. For example, with sentiment analysis, you can bring context to conversations and discover patterns in customer feedback for more personalized service.
The platform combines direct, indirect, and operational data to help you identify gaps in service and empower your team to improve agent performance. By leveraging customer feedback, you can eliminate friction and ensure everyone's expectations are met.
Among the clients using this customer experience platform:
Exchange bank
Bobst
Pepco
Pulse Secure
Bluegrass Cellular

IBM Tealeaf is a Customer Experience Management (CEM) platform that captures the website interactions of your customers, giving visibility into their online experience. With the help of this platform, businesses can optimize their website for better customer experiences. It provides various modules. For instance, cxImpact helps to convert data into searchable and replayable customer sessions. As a result, they will help you resolve the hidden struggles of the customer journey.
cxView, another module of IBM Tealeaf, provides a proactive warning system to alert businesses about signs indicating potential customer service and website performance problems. This helps businesses to take proactive measures before the issue escalates.
Overall, the IBM Tealeaf customer experience platform helps businesses to realize their true customer experience and optimize websites for better performance. It provides detailed insights into customer behavior, enabling them to take necessary steps to improve customers' experiences.

Qualtrics XM is a comprehensive platform that allows businesses to understand and improve customer experience (CX). The platform provides businesses with a listening engine that ensures every voice in the organization is heard and the right action is taken when and where it matters most. Qualtrics XM offers tools enabling businesses to ask the right questions, listen to their customers' needs, and respond with the right actions.
Driving Customer Success
Qualtrics XM has a powerful and predictive analytics engine that helps businesses make sense of their entire customer dataset and proactively recommend the actions to take next. The platform also includes intelligent, customizable workflows that automatically alert the right people and trigger actions in every part of the organization. With Qualtrics XM, a digital marketer can decrease churn, increase customer lifetime value, reduce service costs, and drive customer success.
Trusted by the World's Best Brands
Qualtrics XM is trusted by 16K of the world's best brands, including Under Armour, LL Bean, and JetBlue. Over 85% of the Fortune 100 use Qualtrics, and the platform has over 2M users in 100+ countries. Qualtrics XM has been voted a leader in Voice of the Customer by Gartner and Enterprise Feedback Management Experience by G2. Digital marketers can make every customer interaction an experience that matters.

Medallia, the #1 Enterprise Experience Platform, is a customer-centric system that gives businesses a 360-degree picture of their customer's experiences. Medallia provides a wide range of products, solutions, and resources to assist businesses in enhancing their customer experience to provide mission-critical insights and action.
The platform collects billions of customer experience signals across many encounters. It employs artificial intelligence and machine learning to provide predictive insights that drive strong business actions. Medallia gives organizations a 360-degree view of their customers through their AI-powered engine, which includes social media, voice analytics, ticketing systems, and digital behavior.
Medallia staff can access real-time analytics that allows them to affect client experiences. The platform also provides a variety of connections that enable businesses to access the tools their employees use daily, unleashing flexibility and the full potential of customer experience data.
Medallia was recognized as a leader in The Forrester WaveTM: People-Oriented Text Analytics Platforms and The Forrester WaveTM: Journey Orchestration Platforms in 2022, further consolidating its market position. Medallia is a trusted solution for companies that want to improve the customer experience. More than 2,000 well-known brands use it.
Among those who use the CX platform are the following:
Seven Eleven
Sephora
Samsung
Mercedes-Benz
Four Seasons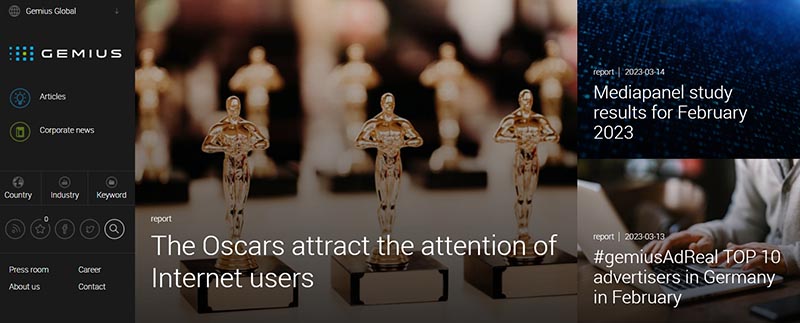 Gemius is a research and technology company that provides data and advanced tools for digital and traditional marketing activities. By leveraging its comprehensive solutions, companies can gain valuable insights into customer's behavior and preferences to offer personalized services. Its web analytics, online campaign management, and ad serving enable marketers, advertising agencies, publishers, and eCommerce businesses to understand their target audiences better and optimize their campaigns for maximum return on investment (ROI). The Gemius customer experience platform also helps build customer loyalty, satisfaction, and retention by providing powerful analytic tools that help businesses make informed decisions quickly.

Hubspot is a cool platform providing businesses with integrated software, integrations, and resources to enhance customer experience (CX). The platform covers a range of functionalities, including marketing, sales, content management, and customer service, each of which is powerful in its own right. However, the real magic happens when you bring them together to form a cohesive whole. The platform is designed to grow with your business and to connect your data, teams, and customers seamlessly.
Customer-Centric Features
The platform offers various features to enhance customer engagement, satisfaction, and loyalty. For example, the marketing hub offers lead generation and automation features. In contrast, the sales hub provides advanced CRM functionalities such as meeting scheduling and payments. The service hub provides customer service tools such as tickets and customer feedback, while the CMS hub offers a flexible drag-and-drop editor and website themes. Finally, the operations hub syncs your apps. It automates processes to ensure that all your systems and teams work better.
Support and Community
Hubspot has a thriving community of certified professionals and provides access to free courses, certifications, and resources. The company has a legendary customer support team, and its user community is always ready to provide support and guidance. With over 158,000 customers in over 120 countries, Hubspot is the go-to platform for businesses looking to enhance their CX and grow. Begin using the CX platform today and see the difference it can make in your business.
Customers who use the CX platform:
SoundCloud
Trello
Door Dash
Event Brite
Reddit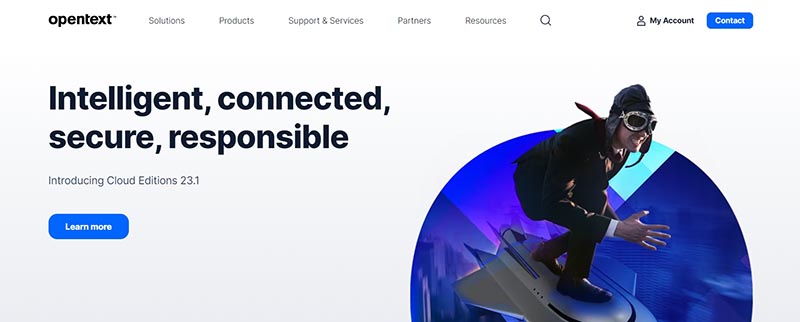 OpenText is a leading provider of customer experience (CX) platforms that help organizations manage information securely, intelligently, and holistically. The company offers a suite of products and services across industries worldwide, empowering businesses to scale operations for a digital future. With its experience in cloud, content cloud, business network cloud, security cloud, developer cloud, and AI & analytics offerings, OpenText has the tools to manage information at scale and tackle the toughest business challenges.
Trusted by Industry Leaders
OpenText has a proven track record of delivering information management solutions and services to industry leaders in banking, insurance, healthcare, the public sector, manufacturing, legal, and life sciences.
In addition, with its world-class customer support, consulting, and learning services, the company is dedicated to empowering organizations to modernize work and improve customer experiences.
Embracing the Future with OpenText World 2023
OpenText is also dedicated to keeping its clients informed and up-to-date on the latest advancements in information management and customer experience. That's why it's hosting OpenText World 2023, a live event in Las Vegas from October 10-12, 2023. Join us to learn how OpenText can help you master modern work and elevate your organization to new heights.
Among the companies using this CX platform:
Method
Hyatt
Coca Cola
L'Oréal
Heineken

Contentsquare's unique features include web & app analysis, journey analysis, heat mapping, and troubleshooting. The web and app analysis via this customer experience platform allows businesses to track customer behaviors across devices, analyze their performance and engagement, and better understand their customers' usage patterns. Contentsquare's journey analysis helps businesses identify the most important pages on their websites and quickly take action to improve them. Additionally, its heat mapping feature provides an in-depth look into how users navigate their websites and pinpoint where they are getting stuck.
Furthermore, its AI-powered analysis offers a comprehensive understanding of customer needs and preferences, allowing businesses to create more effective marketing campaigns.
Among the businesses that are taking advantage of this customer experience platform are:
Walmart
Rakuten
Dell
Ring Central
GoPro

The customer experience platform features powerful tools for Growth, Reviews, Website Chat, Text Marketing, and Communication. With Growth, businesses can reach new customers and keep them engaged. Reviews help businesses to improve their reputation with feedback from customers. The Website Chat feature captures website leads quickly and easily. Text Marketing allows businesses to create campaigns that deliver messages directly to customers' phones. And finally, the Communication tool brings all their customer channels and conversations into one place.
Among the companies that use this customer experience platform are:
Genesis Dental
LA Furniture
Mattress Firm
Power Ford
Lux Bond & Green

Zendesk is a leading customer experience platform that offers various solutions to help companies provide excellent customer support. From its sophisticated suite to its open-source Sunshine platform, Zendesk provides a comprehensive solution for companies looking to streamline their customer service and improve their customer experience (CX).
With its ticketing system, messaging and live chat, voice, and community forums, Zendesk has the tools to meet customers where they are, no matter the channel. And with features like reporting and analytics, an answer bot, and a help center, you can ensure that customer queries are resolved quickly and efficiently.
Whether you want to improve your customer satisfaction or get a leg up in CX trends for 2023, Zendesk has the resources and support you need. Zendesk is about helping you succeed, from its demos and free trials to its large library of customer stories and training materials. So why wait? Get started with Zendesk today and see how it can help you provide the best customer experience possible.
The businesses utilizing this CX platform include:
Siemens
Stanley Black and Decker
John Lewis Partnership
Reverb.com
Polaris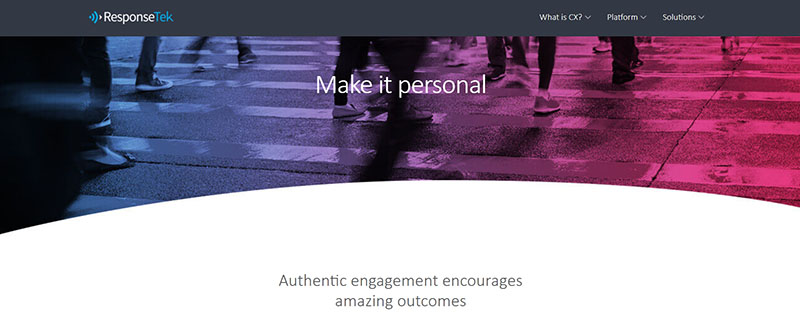 ResponseTek is an advanced customer feedback management platform designed to help businesses understand how customers truly feel about their products and services. The platform provides an easy-to-use survey system, reporting, and insights to help businesses better understand customer sentiment, identify opportunities for improvement and make more informed decisions. In addition, it offers a range of features, including survey automation, multi-channel surveys, real-time data analysis and insights, customer segmentation, targeted messages and promotions, automated follow-ups, and more.
ResponseTek's automated messages and promotions allow businesses to tailor their marketing campaigns based on customer feedback, historic purchase behaviors, and customer segmentation. With its powerful tools, businesses can optimize customer engagement and drive growth.
Overall, I've enlightened you about the top customer experience platforms and why marketers appreciate them. Now, choose the one that best fits your business needs.
Conclusion
The bottom line is that in 2023, the 12 Best Customer Experience (CX) Platforms will be game-changers in the world of customer service. By opting for the right platform, businesses can easily monitor and influence customer interactions across various touchpoints, from mobile to desktop. These solutions enable companies to gather invaluable data, improve their CSAT scores, and provide personalized assistance to their audience.
With options ranging from Salesforce to Adobe and Freshworks, there's a perfect fit for every business size and industry. Each platform offers a unique set of features, from AI-driven analytics to customizable dashboards and seamless communication channels. It's essential to weigh the pros and cons of each solution, considering their pricing plans and capabilities.
Investing in the appropriate CX platform may be a win-win situation, whether you're a little firm or a global influencer. You'll enhance customer satisfaction, boost sales, and ultimately build long-lasting relationships. So, don't wait any longer—dial up your customer service game and explore the greatest CX platforms of 2023!
Ready to level up your website's user experience? Try Plerdy, a powerful tool for monitoring user behavior and optimizing conversion rates. Give it a spin with a free trial and experience the difference it can make for your business. Sign up today and let Plerdy be the secret ingredient for your success.