Ready to rocket your eCommerce business to new heights? Look no further! 🌟 In this article, we'll unveil the Top 15 eCommerce Development Companies that excel in transforming digital dreams into reality. These elite companies have an unyielding dedication to helping businesses thrive by:
Crafting visually stunning, user-friendly websites development
Implementing cutting-edge technologies for seamless performance
Boosting conversions with data-driven marketing strategies
These industry titans provide a one-stop solution for all your eCommerce needs. They've covered you, from building your digital storefront to refining your marketing game.
To make the selection process a breeze, we've handpicked these exceptional development companies based on various factors such as expertise, client reviews, and project portfolios. Watch for Plerdy keywords analysis, which enhances SEO performance and search visibility.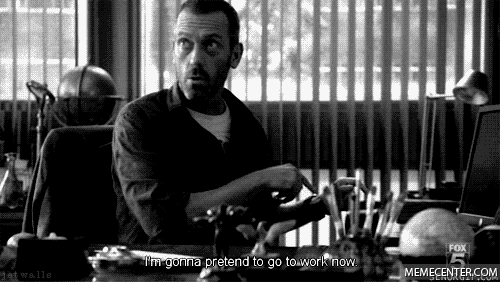 Stay ahead of the competition by partnering with one of these top-notch eCommerce development companies. It's time to bring your vision to life and set the stage for unstoppable growth!
The Role Of eCommerce Development Companies In Online Business Success
In the bustling world of eCommerce, the right web development company serves as the ace up your sleeve – the magic ingredient that elevates your online store to soaring heights. Their website design and development expertise and an unwavering commitment to client success ensure your eCommerce platform stands out and captivates customers at every turn.

Picture this – you're an ambitious entrepreneur eager to conquer the digital marketplace but lack the technical know-how to create a captivating and user-friendly online store. That's where eCommerce web development companies step in, armed with their skills and experience. Their role is to:
Craft eye-catching designs that resonate with your target audience
Develop seamless, responsive, and intuitive interfaces
Implement cutting-edge features tailored to your specific needs
Integrate secure payment gateways and other essential services
Take, for instance, an eCommerce company specializing in bespoke artisanal products. Their web development partner, understanding the niche, create a visually stunning and immersive shopping experience, complete with engaging product stories and detailed craftsmanship descriptions. This stellar combination of design and functionality keeps customers coming back for more.
E-commerce web development companies are the wind beneath your online business's wings. As trusted allies, they understand the importance of every pixel, every feature, and every line of code, transforming your digital dreams into a thriving reality. The bottom line is simple: partnering with a top-tier eCommerce development company can be the difference between online obscurity and a flourishing empire.
Criteria for Evaluating eCommerce Web Development Companies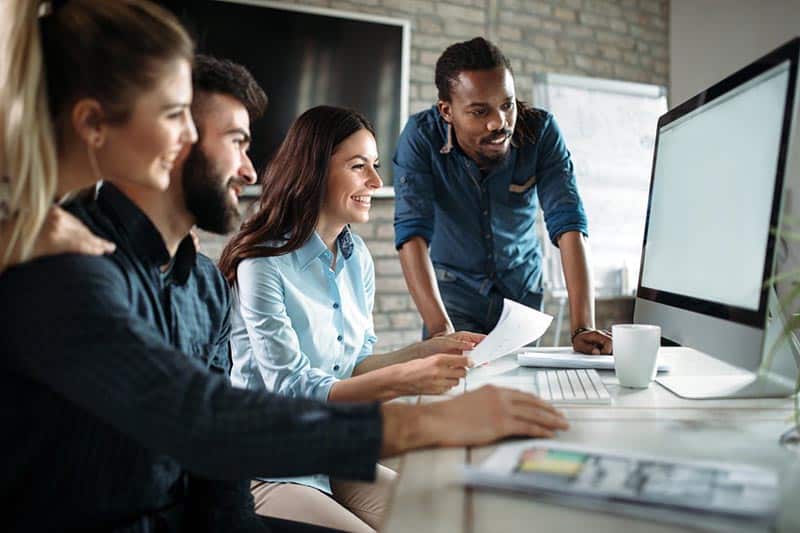 In the fast-paced world of eCommerce, selecting the perfect web development company to bring your digital dreams to life can feel like searching for a needle in a haystack. But fear not, for we've compiled a list of essential criteria to help you separate the wheat from the chaff and zero in on the ideal partner for your online venture:
Technical development expertise: A company's proficiency in various programming languages, frameworks, and tools is the backbone of its service. Look for a development team well-versed in the latest technologies and can deliver cutting-edge solutions.
Portfolio and development experience: A picture is worth a thousand words, and a company's portfolio is the ultimate testament to its capabilities. Delve into their past projects to gauge their experience, industry-specific knowledge, and ability to execute your vision.
Customer support and communication: Building a website is collaborative, and open communication channels are vital. Opt for a company that values transparency, is responsive to your needs, and offers exceptional customer support.
Pricing and packages: You get what you pay for, but balancing quality and affordability is crucial. Assess the company's pricing structure to ensure it aligns with your budget while delivering top-notch results.
Choosing the right eCommerce web development company is a make-or-break decision that can catapult your online business to unparalleled success. By keeping these criteria in mind, you'll be well on your way to forging a fruitful partnership that unlocks the full potential of your digital storefront.
Top 15 eCommerce Web Development Companies
Embarking on a digital voyage, the list of Top 15 eCommerce Web Development Companies is your treasure map to navigate the vast seas of website design and development. Each company boasts an expert crew skilled in crafting bespoke eCommerce solutions tailored to your every whim and fancy. So, hoist your sails, weigh anchor, and embark on a remarkable journey towards online success, as the perfect eCommerce development company awaits to bring your ideas to life.
Sunrise Integration is a trailblazer in the eCommerce development realm, leveraging over 20 years of experience to deliver custom solutions that elevate online businesses. Their diverse range of services encompasses every aspect of eCommerce, from API integration and headless commerce to AI implementation and POS synchronization. Trusted by renowned brands like Live Nation, DHL, and Quay Australia, Sunrise Integration prides itself on achieving incredible client results.
Comprehensive eCommerce development services
Adept at handling projects of any scale or complexity
A strong focus on UI/UX design and prototyping
Extensive experience with platform migrations and API integration
Commitment to security and cutting-edge technology
Whether you're an up-and-coming eCommerce entrepreneur or an established brand looking to scale, Sunrise Integration offers the expertise and dedication necessary to drive your online business to new heights. Their proven track record and all-encompassing approach ensure that every aspect of your eCommerce venture is carefully considered and optimized for success.

Revamp your eCommerce game with MOBIKASA—a cutting-edge web development and design company committed to transforming your online business. With an impressive track record, MOBIKASA specializes in developing tailor-made eCommerce solutions, using platforms like Shopify and Magento to elevate your digital presence and captivate your customers.
Dive into their expertise:
Why choose MOBIKASA? The answer is their innovative approach, dedication to quality, and exceptional customer service. Partnering with them ensures a seamless journey, from discovery and design to development and support.
What sets MOBIKASA apart? Their all-encompassing services:
B2B Marketplaces
B2C E-commerce Platforms
Ecommerce Website Development
E-commerce Platform Migration
Custom E-commerce Design & Development
CMS Integration
API Integration
Custom Plugin Development
Backed by years of development experience and industry recognition, MOBIKASA is the go-to choice for businesses seeking to revolutionize their eCommerce experience. So take a leap of faith and let MOBIKASA guide you towards eCommerce excellence.
Emizen Tech: Your Premier Ecommerce Partner

Emizen Tech is a leading eCommerce development company dedicated to providing businesses with tailored, innovative solutions in the ever-evolving digital landscape. With a keen focus on customer satisfaction and optimal results, our team of skilled developers boasts expertise in eCommerce design and development.
Our all-inclusive services include the following:
Customized online store development for diverse industries
Auction and bidding platform creation for seamless trading experiences
E-commerce aggregator solutions for streamlined brand management
Ticketing and booking solutions for convenience and ease of use
Social eCommerce development, catering to the growing demand for social shopping
Robust B2B and B2C marketplace platforms tailored to suit your brand's needs
A prime example of our work is a recent project for a small business client. We revamped their backend architecture, delivering a timely and efficient solution. As a result, the client praised our expertise and consultation services, highlighting our commitment to quality and client satisfaction.
Elogic Commerce – A Comprehensive E-commerce Solution

Looking to create a top-notch online store? Elogic Commerce, a perfect eCommerce web development company, offers various services to help businesses thrive in the digital marketplace. With 14 years of experience and a team of over 200 eCommerce specialists, Elogic has successfully launched 500 projects, earning a 92% customer NPS.
Key services offered by Elogic Commerce include:
E-commerce development from scratch
Replatforming and migration
Software Integration
Performance optimization
Mobile and headless development
E-commerce consulting and B2B solutions
Elogic's development process focuses on transparency and agility. From pre-development analysis and planning to post-release support, they ensure seamless project execution. The company has deep industry expertise and a 100% eCommerce focus, making them a reliable partner for businesses across various verticals.
Why choose Elogic? Their flexible cooperation models and vast portfolio of successful case studies offer the perfect mix of niche expertise and proven results. Trust Elogic Commerce to build, transform, and optimize your online store for success.
Rave Digital: Your E-commerce Development Partner

Regarding exceptional eCommerce UI/UX design and development company, Rave Digital stands head and shoulders above the competition. This Florida-based company provides top-notch services to clients across corporate, government, and non-profit sectors. With a team of certified Magento developers and a rich portfolio of successful projects, Rave Digital has all the expertise you need to bring your online business to life.
Rave Digital's unwavering commitment to quality and development excellence sets it apart. Their team of skilled professionals works tirelessly to create bespoke eCommerce solutions that perfectly align with clients' unique needs. By leveraging industry-leading technologies and best practices, Rave Digital ensures your website looks stunning and delivers seamless user experiences.
Some highlights of Rave Digital's offerings include:
Certified Adobe Commerce (Magento) Developers
Expertise in B2B/B2C Commerce
Partnership with leading technology providers like Adobe, Google, and Nexcess
The proof of Rave Digital's excellence lies in the glowing reviews and awards they've received over the years, including being featured among the Global Leaders in top web and software development companies.
So, if you're ready to elevate your eCommerce game, look no further than Rave Digital. With their unmatched expertise, dedication, and commitment to quality, you can rest assured that your online store will be nothing short of extraordinary.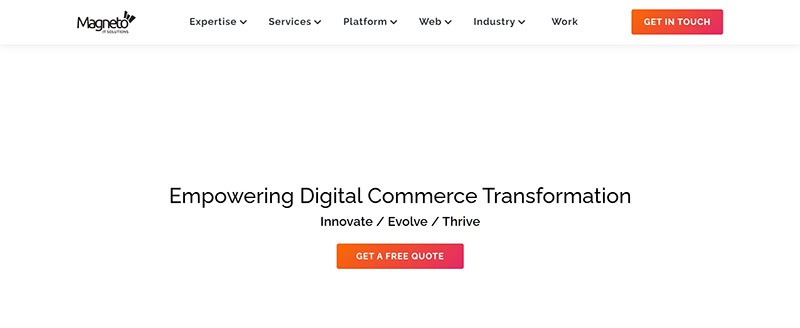 Magneto IT Solutions is a renowned eCommerce website development company committed to helping businesses thrive digitally. Our expert team offers a comprehensive range of services, enabling you to create a seamless and rewarding shopping experience for your customers:
Custom eCommerce Development
eCommerce Strategy
eCommerce Consulting
eCommerce UI/UX
eCommerce Support
By choosing Magneto IT Solutions, you gain access to a wealth of expertise and knowledge backed by a proven track record of success. Our global team has launched over 250 stores, empowered $8 billion in revenue, and garnered six industry awards within 12 years of operation.
In today's fast-paced eCommerce landscape, standing out is crucial. Magneto IT Solutions offers tailored development solutions catering to your unique business needs. From headless commerce and progressive web apps to marketplaces and B2B commerce, we're committed to helping you stay ahead of the curve and achieve your sales goals.
Don't let your online presence fall behind – partner with Magneto IT Solutions and accelerate your journey to eCommerce success.

In the rapidly evolving digital world, eCommerce has become an indispensable tool for businesses worldwide. Protocloud Technologies Pvt. Ltd. is the leading eCommerce website design and development firm with a track record of offering comprehensive and customized solutions to US and UK clients.
With their vast experience and expertise, Protocloud Technologies has successfully delivered the following:
Over 800 happy clients
11+ years of development experience
100+ dedicated developers
92% client retention
Their offerings include:
WooCommerce Development
Magento Development
Shopify Development
What sets Protocloud Technologies apart is its focus on creating customer-centric, powerful, and sales-optimized eCommerce websites that captivate audiences and drive business growth. Their skilled developers harness the latest technologies, such as Artificial Intelligence, Blockchain, Augmented Reality, Robotics, Virtual Reality, and the Internet of Things (IoT), to provide innovative solutions that cater to your unique needs.
Their comprehensive approach ensures proper consultation, custom solutions, seamless support and maintenance, meticulous monitoring and auditing, thorough site testing, and hassle-free eCommerce migration.
Ready to elevate your eCommerce presence? Trust Protocloud Technologies Pvt. Ltd. to delivering the perfect blend of expertise, innovation, and dedication, propelling your business to new heights.

Introducing Absolute Web – a nice eCommerce web development company specializing in crafting unique and engaging digital experiences. Based in Miami and Los Angeles, our expert team works diligently to design seamless user interfaces, integrate diverse business components, and create powerful eCommerce ecosystems to boost conversions.
Here's why you should choose Absolute Web for your eCommerce needs:
Comprehensive service: We cover all aspects of eCommerce development, from design to integration and development optimization.
Top-notch expertise: Our team boasts a wealth of experience in various eCommerce platforms such as Magento, Shopify, and CS-Cart.
Client-focused approach: We've worked with renowned brands like BHFO, Amuse, Capezio, and Glo Skin Beauty, delivering exceptional results every time.
Our solutions are designed to connect essential business components such as ERP systems, email and CRM, payment providers, and fulfillment centers, ensuring a smooth and efficient digital commerce experience. So, if you want to elevate your online business, Absolute Web is the perfect partner to help you achieve your goals.
Northern Commerce: Your eCommerce Partner for Success

Looking for an outstanding eCommerce web development company? Look no further than Northern Commerce! This top-tier design and development company provides comprehensive services to assist businesses in thriving in the digital marketplace.
What sets Northern Commerce apart? They excel in creating engaging and seamless shopping experiences, whether you're a B2B or B2C organization. They take an omnichannel approach, ensuring customers can shop across various platforms – from social media to brick-and-mortar stores.
Key services offered by Northern Commerce include:
Digital Commerce Strategy
D2C and B2B Platform Implementations
Commerce Integrations
Omnichannel Technologies and Solutions
Conversion Analytics and Performance Optimization
Revenue Optimization (AOV, ARPU, CLTV)
Customer Service and Sales Enablement
Northern Commerce partners with leading platforms like Adobe, Magento, Salesforce Commerce Cloud, Shopify, and BigCommerce. Their expertise and dedication to creating tailored solutions have led to remarkable results for clients in various industries.
An excellent development example of their success is GP Bikes, a multi-brand motorcycle and power sports retailer. Northern Commerce smoothed out its seasonal revenue, ensuring the business remained profitable year-round.
In short, Northern Commerce is the go-to company for cutting-edge eCommerce solutions that deliver results. With their team of experts by your side, your business is sure to flourish in the competitive digital landscape.
Spiral Scout: A Trailblazer in E-commerce Development

As a top-tier Shopify agency in San Francisco, Spiral Scout specializes in crafting innovative eCommerce development solutions that drive user engagement, boost sales, and grow businesses. By leveraging open-source platforms like Shopify, Magento, OpenCart, X-Cart, PrestaShop, and more, Spiral Scout's dedicated eCommerce software developers create websites optimized for customers and business owners.
What sets Spiral Scout apart?
Over nine years of experience in custom eCommerce site development for online merchants in San Francisco, CA, and the US.
Expertise in customizing open-source platforms to meet unique design requirements.
Successful eCommerce projects and satisfied clients.
Some noteworthy accomplishments include:
16 years of experience building storefronts
Over 90 successful eCommerce development projects
125,000+ engineering hours spent in total
A 98% satisfaction rate, as evident from online reviews
With a focus on exceptional design and seamless user experience, Spiral Scout delivers top-notch eCommerce solutions that attract customers and increase online revenue. Take advantage of the opportunity to work with a leading eCommerce web design and development company that truly understands the intricacies of the online marketplace.
Introducing DigitalSuits: E-commerce Web Development Gurus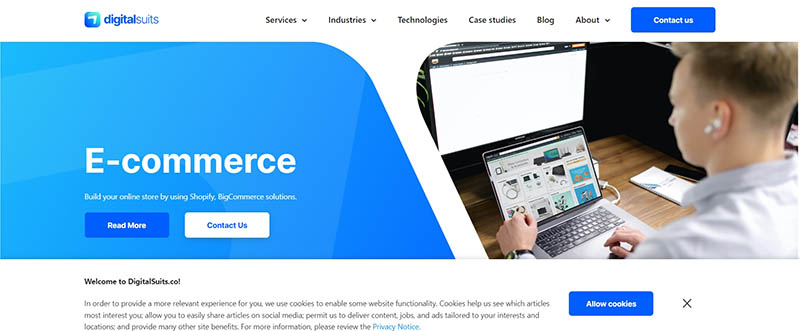 Looking to create a thriving eCommerce website? Look no further than DigitalSuits, the award-winning eCommerce web development company with a proven track record in delivering top-notch solutions. They offer a full range of services, from one-time storefront development to full-cycle software development and ongoing maintenance.
DigitalSuits specializes in:
E-commerce website design and development
Responsive websites compatible with all devices
Custom Shopify and BigCommerce online stores
Shopping cart and payment gateway integration
Why choose DigitalSuits?
Highly skilled team with diverse domain expertise
Business-first approach, prioritizing value creation
Extensive experience in eCommerce development for B2B and B2C segments
The constant pursuit of new partnerships and networks to benefit clients
DigitalSuits is dedicated to providing eCommerce development businesses with the tools they need to succeed. Their comprehensive services ensure your online store will stand out in the crowded digital marketplace. Partner with DigitalSuits and watch your eCommerce dreams become a reality.
ITDelight: Premier Ecommerce Web Development Company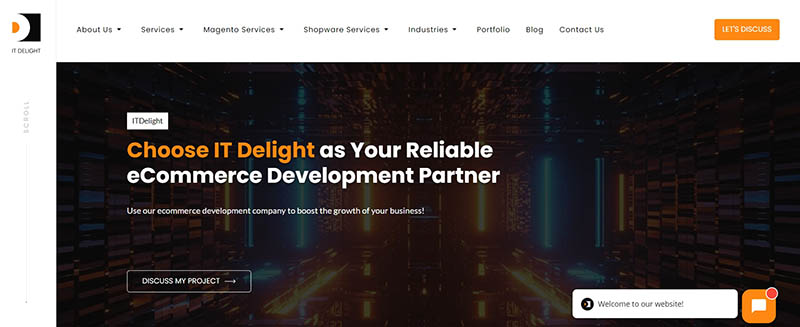 In the ever-evolving digital landscape, ITDelight has emerged as a leading eCommerce website development company, providing unmatched design and development services tailored to clients' needs. Their expertise ranges from creating responsive and customized websites to revamping existing platforms, ensuring seamless user experience and increased traffic.
ITDelight's proficiency spans a diverse array of industries:
Online marketplaces
Online multi-stores
B2B marketplaces
B2C marketplaces
Key services provided by ITDelight include:
Topical eCommerce design
Fully functional eCommerce design
SEO-friendly eCommerce design
Their attention to detail guarantees the implementation of crucial features such as streamlined navigation, call-to-action buttons, live chat support, and customer reviews. In addition, ITDelight ensures your products shine with high-quality photos and a well-organized product catalog.
By choosing ITDelight, you're entrusting your online business to a team of experts who consistently deliver remarkable results. Their impeccable track record and satisfied clientele are testaments to the quality of service they provide. With ITDelight, you can rest assured that your eCommerce website will meet and exceed expectations.
Staylime: The Ultimate E-commerce Web Development Partner

Staylime, a reputable Magento development company, is committed to crafting high-performance eCommerce solutions that deliver measurable results for prominent industry leaders worldwide. With a range of Magento services like consulting, development, extension development, UI/UX design, theme development, migration, integration, and SEO, Staylime covers all your eCommerce needs.
Partnering with renowned brands like Adobe and major Magento extension vendors, Staylime has a stellar portfolio of handpicked showcases, selected projects, and outstanding customers. Here's a glance at some of the services they provide:
Magento consulting
Magento development
Extension development
UI/UX design
Theme development
Migration to Magento 2
Integration
SEO
Staylime is known for its exceptional communication skills and focus on delivering top-notch products that delight customers. Despite potential differences, their clients often report increased sales, enhanced website performance, and seamless project management. With Staylime as your eCommerce web development partner, you can expect a professional, dedicated, and results-driven team that takes pride in its work.

Looking for a top-notch eCommerce web development company? Look no further than Netalico Commerce – a company renowned for its exceptional design and development services. Focusing on crafting high-performance Shopify websites, Netalico delivers a seamless and engaging user experience tailored to your business needs.
Here are a few reasons to choose Netalico Commerce for your eCommerce website:
Certified Shopify Development Expertise: With a team of certified Shopify developers, they ensure your website is built to perfection and performs optimally.
Maintenance & Management: Netalico provides fast, personalized support, ensuring your site stays up-to-date and runs smoothly.
UX Design & CRO: They take a data-driven approach to improve user experience and conversion rates, resulting in real, tangible results for your business.
Still, trying to convince? Check out these glowing reviews from satisfied clients:
A device screen protection company praised Netalico's talented team and efficient project delivery.
VYBES, a beverage manufacturing company, experienced a doubling of conversion rates and online sales after working with Netalico.
Netalico Commerce is the ideal partner to elevate your eCommerce website and drive success in the digital world.

Transform your online business with CSSChopper – a leading eCommerce web development company offering innovative and cutting-edge solutions. Our seasoned team of developers specializes in designing and building customized, high-performance, user-friendly eCommerce websites that cater to diverse business needs.
Key features of our services:
Seamless integration of modern features like AI, AR/VR, and chatbots
Expertise in headless commerce for flexible and efficient sites
Strict adherence to web accessibility standards (WCAG)
At CSSChopper, we provide end-to-end eCommerce solutions, including:
Design conversion from PSD, Sketch, Figma, etc.
CMS development for Magento, Shopify, and PrestaShop
API development and integration
eCommerce upgradation
Website maintenance
Multivendor websites
Our clients trust us for our agile approach, NDA policy, and commitment to delivering exceptional websites. As a result, we've earned numerous accolades, including being listed among the Top eCommerce Development Companies and Top Magento Development Companies. Choose CSSChopper as your reliable partner for a seamless and successful online journey.
Bottom Line about eCommerce Development Companies
The world of eCommerce is ever-evolving, and partnering with the right development company can make or break your online presence. These Top 15 eCommerce Development Companies are the cream of the crop – each offering a unique blend of design, development, and marketing services to help your website flourish.
Remember, selecting the best company for your needs is like finding the perfect recipe for success. Choose a team that excels in inventive design and cutting-edge development to create an engaging online shopping experience for your clients.
The cherry on top is the exceptional customer service these companies provide. They go the extra mile to ensure your website stands out in the crowded eCommerce landscape. So, don't hesitate to dive in and explore your options – your dream website is just a few clicks away!
Moreover, make sure to take advantage of Plerdy's keyword analysis tool. It boosts SEO and keeps you ahead of the competition. Plerdy will help you identify the most valuable keywords for your niche and guide you in optimizing your content strategy.
So, gear up for a remarkable eCommerce journey! 🚀 Embrace the expertise of these top-tier development companies and watch your online business thrive like never before. Time to make your mark in the digital world! 🌟