If you are looking for the perfect Magento development company to help bring your eCommerce goals and ideas to life, you have come to the right place! We've scoured the whole internet (yep ? some part of the internet) and found the 12 best Magento development companies that can take your online store to the sky. Whether you're a small business just starting out or an established eCommerce brand looking for an upgrade, these companies have the expertise to get your online store up and running quickly.
How to Choose a Magento Development Company?
Given that Magento is not a simple CMS, you should carefully look for a company as an expert. Here are some tips for choosing a Magento development company:
Look for a company with Magento development experience – There is no other choice in this situation. Choose a company with a proven track record of successfully completing Magento development online stores.  Because these are mostly high-load Magento eCommerce websites, you need a dedicated server.
Check the company's portfolio – Look at the company's portfolio to see examples of their work in terms of design and get an idea of their web style and what features have been implemented in the online store. Of course, web design is the client's taste, you may not like it.
Consider the company's services – Make sure the company offers the services you need, such as theme development, UI/UX web design, custom extensions, DevOps services and various API integrations. Or if you need redesign, it's migration to a new version of Magento 2+, and it's database migration.
Evaluate the company's prices – As always, everything depends on the budget, but development may not have a fixed price. Here you need to be guided by the right brief or technical task.
Read reviews and ask for recommendations – you should check reviews about the company on websites like Clutch or the official Magento website where the partner page is.
Certificates – mostly Magento developers will have various certificates or badges from Magento. This is also important to check before hiring.
Considering various points, I think it will simplify the search or at least give more understanding of how to find a Magento development company that will be a good fit for your business and your project.
What does Magento Development Company Do?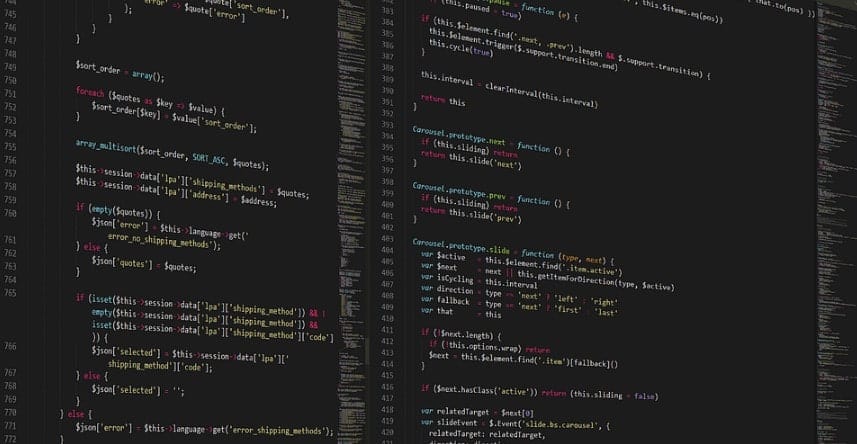 Magento is a CMS that caters primarily to online stores and helps to increase their relevance by incorporating essential features. Working with such an eCommerce platform is difficult due to the increased access to various files for management. Magento website development companies handle the entire process and assist with the following tasks:
Creating new functionalities for product management.
Developing a website using Magento and providing the first steps of its promotion.
Providing a client interaction system depending on the Magento eCommerce website specificity.
Improving the performance and network parameters of the website.
Maintaining the website during its life cycle.
Creating additional places for data storage.
Indeed, the experts from Magento web development companies master special skills such as widget development, programming, eCommerce integration, primary and specific SEO, etc. As a result, hiring the services provides you with all of the options you need to create a highly competitive Magento eCommerce website.
Magento Development Company Services
Magento eCommerce development companies' services include the procedures that help the website reach a high level of relevance and implement the characteristics to attract clients. The services mainly include the following:
Magento consulting. If you have used Magento before, ask the specialists to share their experience with your platform's modernization and make it innovative.
Multistore development. Many companies help create several online shops, which are easy to manage with one Magento panel.
Ecommerce app development. You can get a highly efficient Magento application with custom user interfaces and learn how to promote it correctly.
Magento migration. If your current eCommerce website is managed with another platform, you can migrate it to Magento with the help of the development companies.
Magento improvement. For online stores that use the old Magento 1 platform, it is possible to upgrade to the most recent version.
Regular support. The company will provide quick fixing of any inconvenience and update the functions.
With the help of Magento web development companies, you can get everything that makes your online store innovative and improve its marketing parameters.
List of Top 12 Magento Development Companies
Here is a list of the best Magento eCommerce development companies. These companies show how good they are by adding new features to different online stores and working with many well-known partners. These Magento development companies have already earned worldwide respect and keep improving. That's why we put them on our list of the best.

Brainvire Infotech Inc. is a Magento development company in the USA, created in 2000 by Chintan Shah. The group works with well-known companies like Walt Disney, Landmark Groups, FreshDirect, Entrepreneur, Micromo, and many more. More than 1,500 people on the staff are experts in different digital niches. The primary services are the following:
Ecommerce: Magento development and migration.
Microsoft: ASP.NET and SharePoint development.
Cloud services: Amazon web and Google engine services.
The Magento eCommerce website development company is located in India. It was created by Kumaril Patel and Rajendra Patel in 2002. The company's approach is high responsibility, continuous learning, and leadership. Sapphire Software works with Bayer, American Express, LafargeHolcim, Adani, and other highly trusted organizations. In addition, it helps clients with the following services:
Digital marketing and product development.
Cross-platform app development.
IT outsourcing.
eCommerce Magento.

The company was created by Alex Melen and Michael Melen and has provided its services for over ten years. Anderson Advertising, Perfect Dashboard, PEST Elimination, Home Ally, and Chess Max Academy are among the clients who are pleased with the outcome. The Magento development company provides the following services:
Magento Ecommerce marketing.
Conversion rate optimization.
PPC advertising.

The Magento web development company was founded in 2013 and has since grown to serve over 400 clients worldwide. Amit Samsukha is the co-founder and CTO at Emizen Tech, which has a team of over 200 employees, 50 percent of whom are senior and expert staff. Clients include Caripa, Color Pops Beauty and Cosmetics, Smart Parking, TC Cars, and MyCuts. The services are the following:
Magento migration and responsive theme development.
Shopify app development and integration services.
Web development with PHP, Python, etc.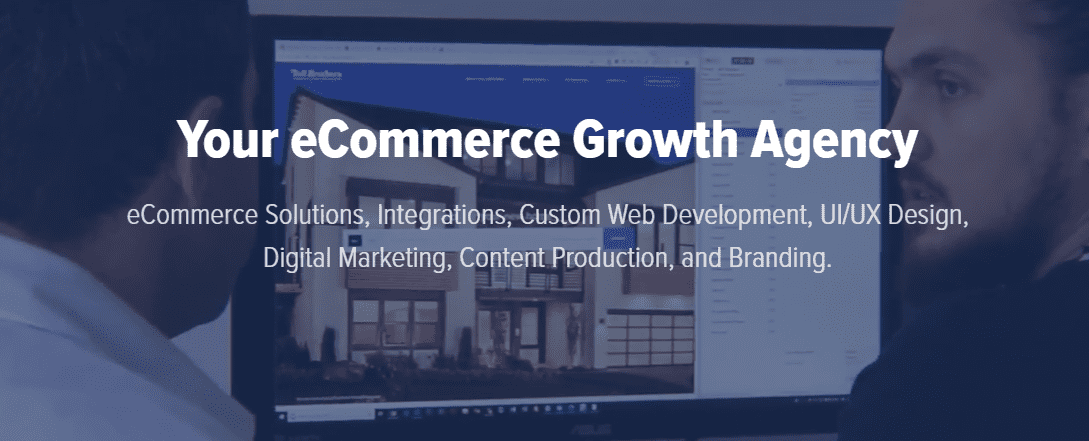 The organization was founded by Roman Yoffe in 1999 and is considered one of the best Magento eCommerce development companies. It works with famous brands such as Jenny Yoo, Focus, the University of Miami, Glo, Capezio, Swire, etc. The company provides the following services:
Magento configuration and maintenance.
eCommerce reporting.
Web development and optimization.

The Magento development company was founded in 2006. Ravi Mittal is the president and irreplaceable leader of the organization. Rave Digital's clients include L'Oreal, Nestle, Yamaha, and the Library of America. The following services contribute to achieving a high level of competitiveness:
Magento maintenance, support, and marketing.
WordPress development and WooCommerce.
iPhone and Android app development.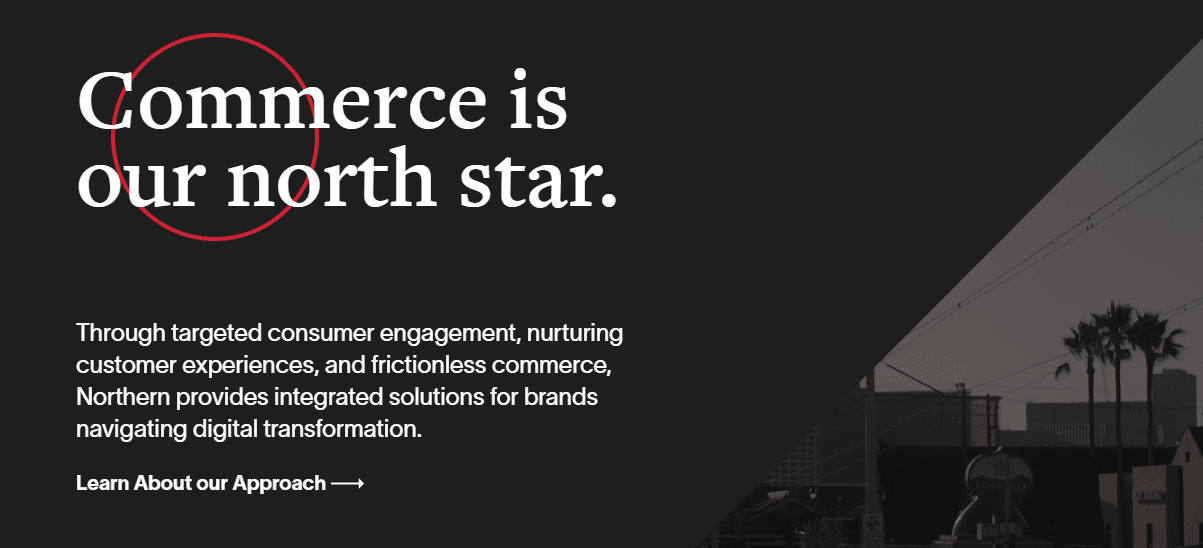 This is most likely the best Magento development company Canada has to offer. Michael Delorenzi founded the business in 2015. "Innovation, community, and excellence." is the main principle. Purolator, Boathouse, Canadian Tire, Andrew Peller, Cineplex, and others are among the Magento web development company partners. After using the company's services, they all received excellent results.
Magento website development.
UX/UI design.
Digital commerce strategy.

An outstanding Magento development agency. Ashish Narola founded the company. Its team consists of over 250 IT experts. It collaborates with companies such as Souqways, Zocular, Credit Border, Keybee, Epal, The Wedding Expo, and others. The following are some of the Magento development company's highly efficient services:
Magento, Laravel, and WordPress development.
Cross-platform mobile app creation.
Testing and QA.
It was the list of the top Magento developers carefully selected by the Plerdy team. We hope that you will find in it the right company to cooperate with.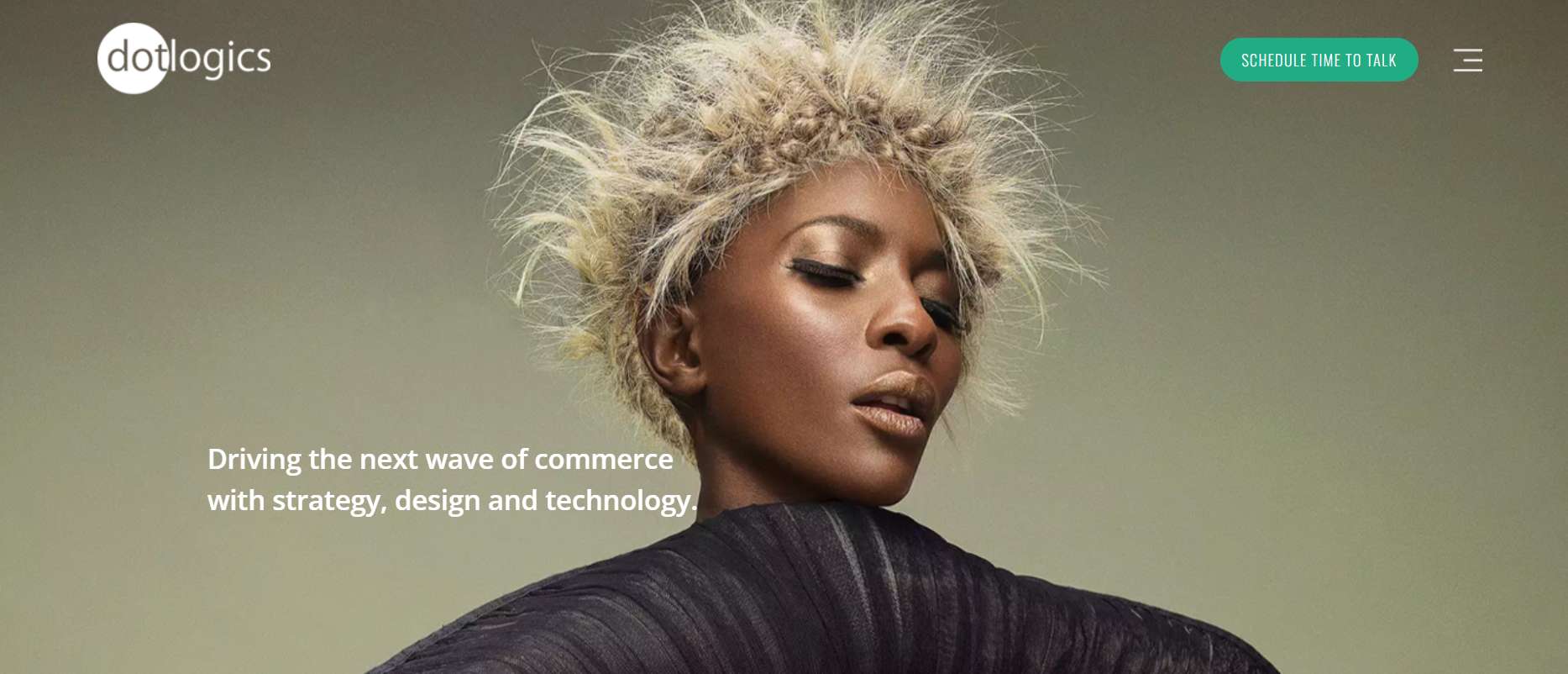 Dotlogics is a New York-based digital agency that was founded in 2007. The company is entirely self-sufficient and owner-managed. The user, according to the company, comes first. They have no sales department and are entirely focused on projects. Expect innovation, technology, and innovative thinking. Dotlogics develops your Magento eCommerce website strategy to ensure that your Google presence is effective and engaging for your customers. They conduct extensive research to delve into the heart of your industry and develop powerful solutions for your brand. Dotlogics places the customer experience at the center of your design, emphasizing usability, appealing aesthetics, and engaging content, resulting in a clean, effective design. This company has the knowledge and experience to write accessible and well-documented Magento code, giving you the right tools to meet your needs, even if that means starting from scratch.

Lounge Lizard Worldwide, Inc., founded in 1998, is an award-winning web UI/UX design and digital marketing agency. Their Magento portfolio includes projects for many Fortune 500 companies and is based in New York City with offices on Long Island and Los Angeles. Excel at creating inspired and inventive online business models, brand-friendly Magento websites, effective direct response strategies, eCommerce strategies, mobile apps, and inventive marketing strategies. Clients benefit from their digital strategies, which result in hyper-growth. They have a team of marketing strategists, project managers, creative designers, copywriters, internet marketing experts, and Magento technical developers on staff. As a result, lounge Lizard possesses the knowledge required to create new and innovative digital solutions that assist our clients in retaining and attracting new customers.
Ken Braun Co-Founder of Lounge Lizard Worldwide
Mageplaza
Mageplaza was founded in 2009 by Sam Thomas and has since empowered more than 110,000 users in 180 nations. These numbers are unmistakable evidence that Mageplaza consumers worldwide have complete faith in the company.
Mageplaza is dedicated to providing various development services and its extensive selection of feature-rich Magento 2 extensions. Their staff comprises Magento developers, UX/UI designers, marketing experts, and customer service agents, all qualified and committed.
Magento Development Services. The developers at Mageplaza will work with you to create a website that converts effectively and stands out from the competition because of their years of experience and knowledge.
Magento Support & Maintenance Services. To prevent unanticipated hazards, managing and safeguarding your Magento website is essential. With the help of its Magento Support & Maintenance services, Mageplaza will assist you in resolving any current or foreseeable problems with your website. Consequently, you'll enjoy a terrific user experience and a website that loads quickly and smoothly.
Hire Magento Developers. With the assistance of seasoned frontend and back-end developers at competitive prices, Mageplaza can satisfy all your Magento development needs.
Extension Customization. Every company is different. The Mageplaza team is always ready to hear your needs and translate them into functional features.
Magento SEO Services. Want to dominate SERPs? Reach out to them, and they'll assist you in attracting additional customers who are interested in your content and offerings.
Magento Upgrade Service. Let's update your Magento shop to the most recent version! Also, avoid security concerns and gain from new features.
Magento Data Migration Service. Are you aware that Magento 2's frontend speed is around 50% faster and that checkout is 38% faster? Why not go from Magento 1 to Magento 2 instead? Without worrying about downtime or data loss, Mageplaza can assist you.
Magento Integration Service. With CRM, CMS, ERP, and other systems interfaces, Mageplaza will assist you in streamlining operations and identifying new business prospects.
Magento Performance Optimization. The bounce rate may rise together with the lengthening of your page's load time. A website's success depends on its speed. Your page speed will increase thanks to this service offering the best user experience.
Site Audit Services. Your website's health can only improve if it is properly maintained. The ideal way to find flaws and vulnerabilities in your Magento website and solve them before they cost you a fortune is to use service audit services.
Hourly rate: only from $15/hr
Adobe Innovate Exchange Partner
Nearly ten years of experience with the Magento platform
Certified Magento developers & marketers
BSS Commerce is one of Vietnam's most reputable Magento development companies that provides all-in-one solutions for every B2B, B2C, or B2B2C business. Established in 2012, they have served over 75,000 global clients with 550+ successful projects, such as Optical88, Café du Cycliste, Case24, etc. More than 300+ well-trained experts are ready to companion your business every step of the way building up robust online stores.
Services:
BSS Commerce is proud to be a full-service solution provider. They are a perfect destination with endless solutions:
Magento Website Development Services
Strategic Consultation
Magento Maintenance Services
Speed Optimization
Module Creation & Customization Services
Integration Services
Web Testing On Demand
Web Design
Magento 2 Migration Service
Code Audit
Hyva Theme Development
PWA Development
Hire Dedicated Experts
Other platform development: Shopify, Odoo, Shopware, BigCommerce
Benefits:
Their ecosystem has Magestore – the world's #1 POS for Magento and SimiCart – leading Magento Mobile App & PWA Solution Provider that can diversify their product and service offerings for their customers.
Adobe Solution Partner, Hyva Theme Partner, and other certifications: ISTQB Gold Partner, PMP, etc
They are the only company in Southeast Asia certified as both Magento Solution Partner and Magento Technology Partner.
4.9 score on Trustpilot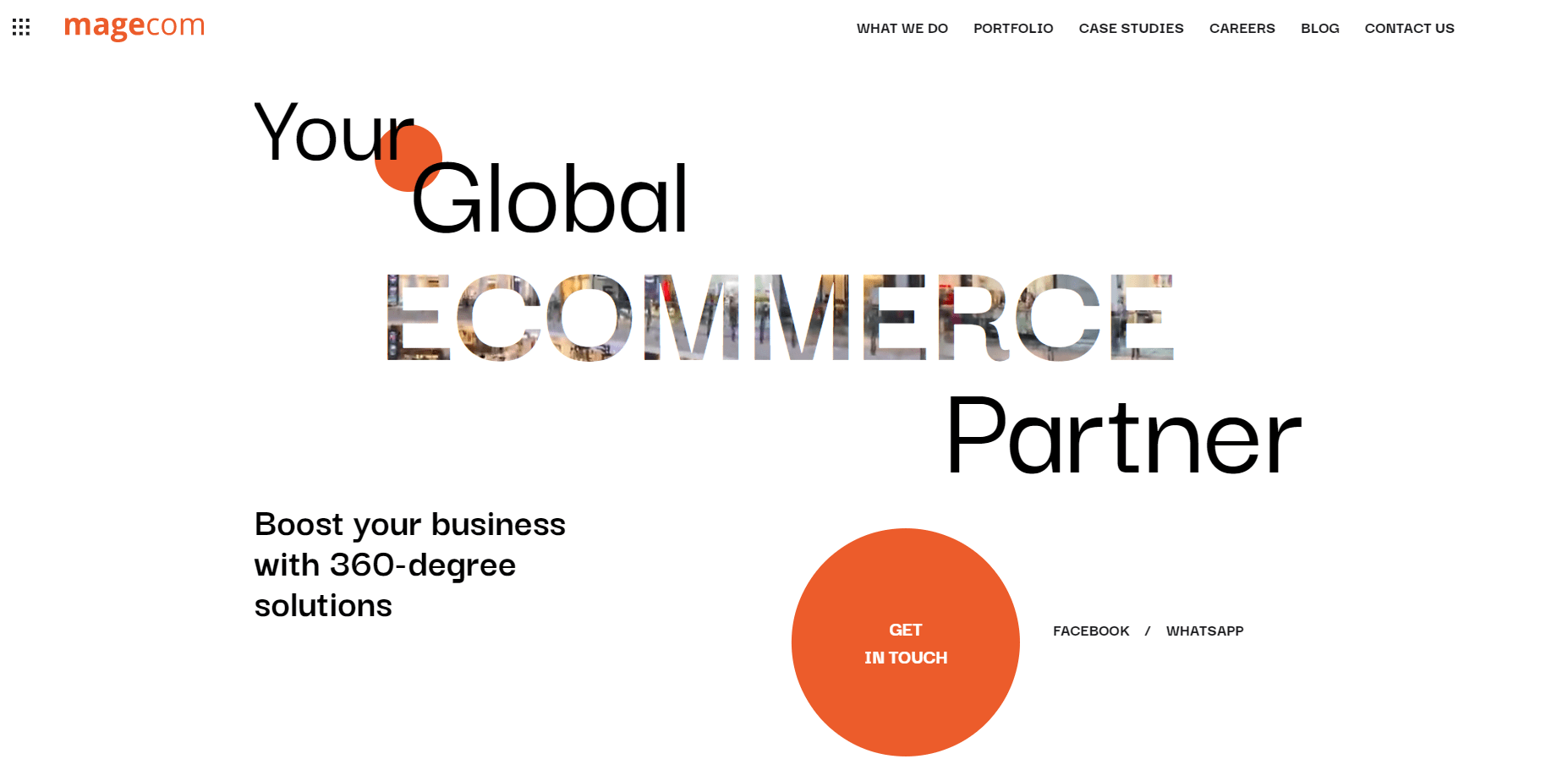 Magecom is an eCommerce agency with a focus on Magento development. The company is a leading provider, creating tailor-made solutions that help eCommerce businesses succeed online. Recently, they extended their area of expertise to Shopware development and digital marketing.
The Magecom team takes a client-centric approach, building long-lasting client relationships. Their portfolio includes projects from Switzerland, the USA, the UK, France, and Germany. Famous brands Magecom helped to flourish are Ahmad Tea, Brocard, and Code8 Beauty. Their services include:
Magento & Shopware Web Development
UI/UX Design
UX/CRO Optimization
Integration With Third-Party Services
Support & Maintenance
Traffic Increase
To Sum Up
In general, each Magento development company has its own approach to providing highly effective development services that help online stores achieve high competitiveness and gain a lot of opportunities. Hire a professional team to build an effective Magento eCommerce website while considering the most innovative terms. Which one you choose depends solely on you. Nevertheless, every point on the list is worth considering. Good luck ? and add your comments if you have any questions or something interesting ?